Hi everyone! Yesterday was a rainy day, and it was a perfect day to make these burlap and lace flowers. If you were wondering what I was going to do with the lace that I painted yellow, now you know!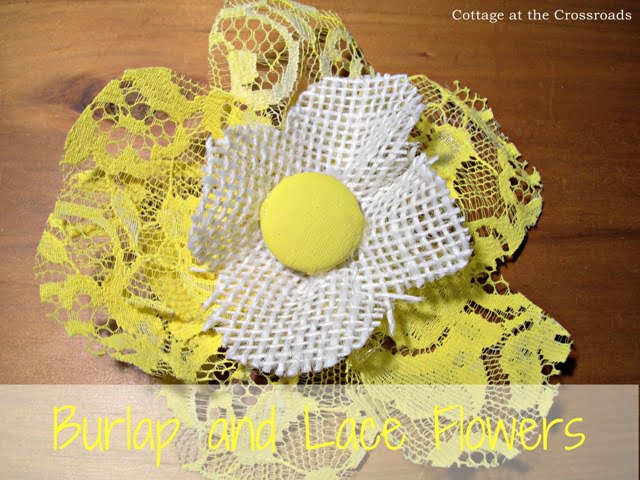 I will have to say that I was venturing into virgin territory when I started making these flowers, but I just gathered up some scrap materials and started working. I did read a few tutorials that I found on Pinterest.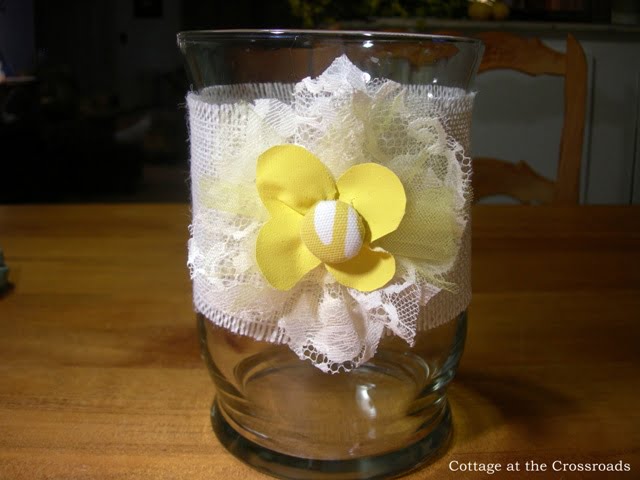 I made these flowers to go on these glass containers that I'm using for centerpieces for a golf benefit party. As you have probably guessed, we're using yellow and lemons as our theme for the party. So I will be placing fresh lemon slices in the bottom of the container, and some yellow and white flowers in the container. Can you see it?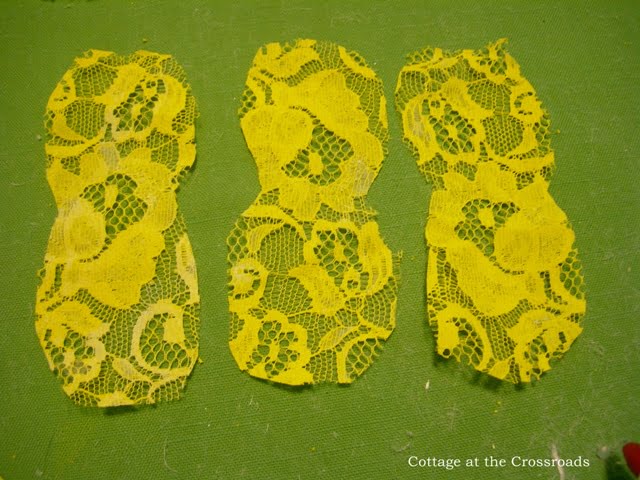 So to get started, I just cut some petal shaped pieces out of the yellow lace.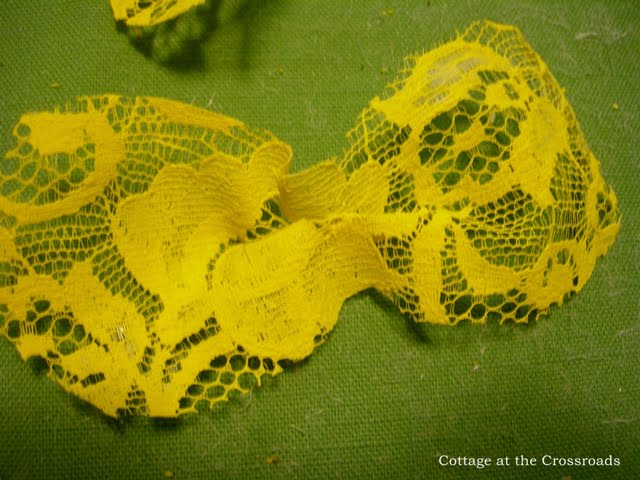 Then I put a dab of hot glue in the center and pinched it together.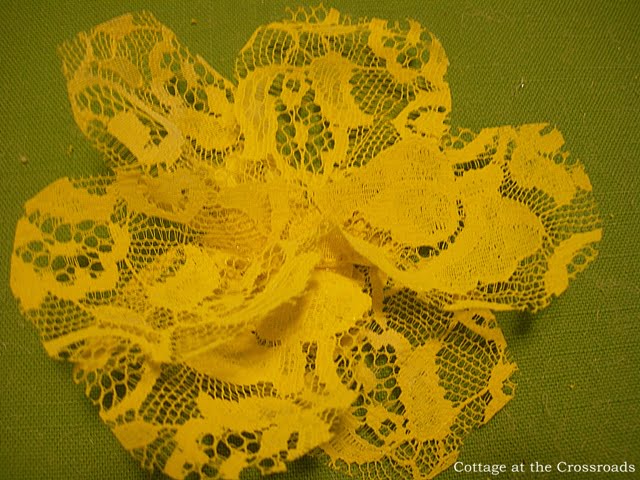 I did the same to all three pieces and glued them together.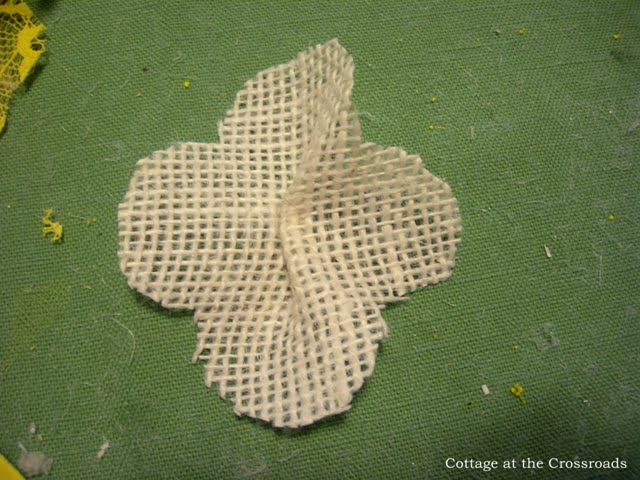 Next I cut a little flower shape out of burlap and pinched it together with hot glue. That keeps your flower from being too one-dimensional. Working with burlap makes a mess as you can see on my tablecloth. I made something else with the white burlap, but it's not quite finished so I'll show it another day.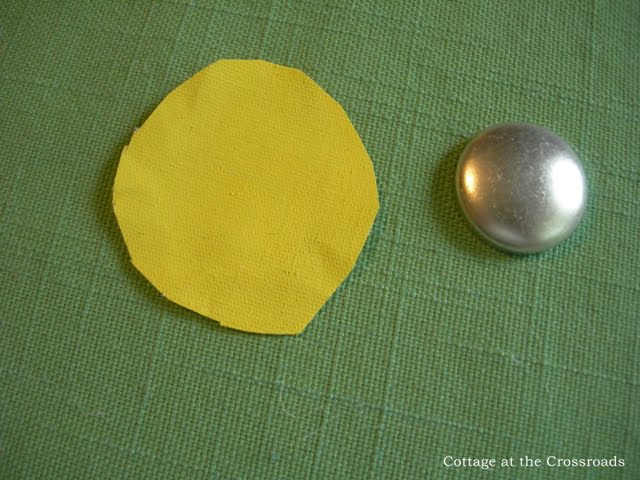 To make the center of the flower, I cut a rough circle out of the fabric I painted yellow. I just hot-glued the fabric to the metal covered button.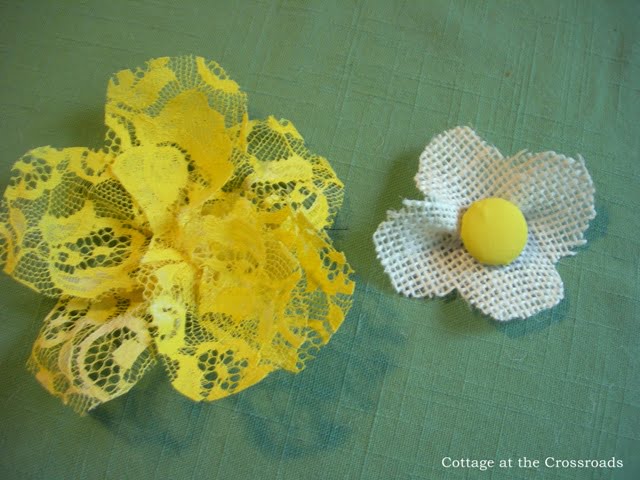 The 2 parts were put together and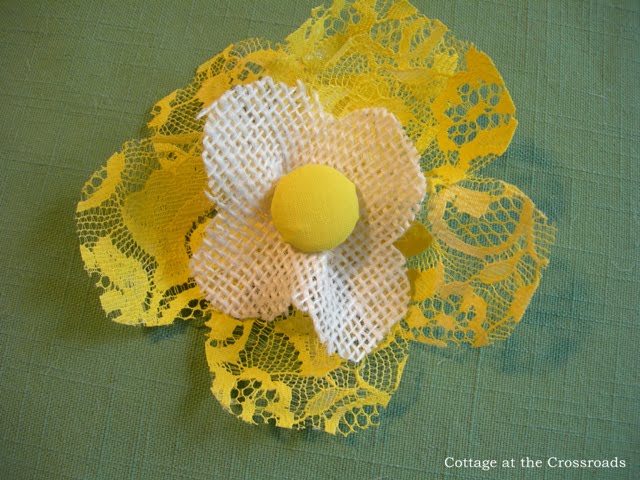 Voila! A burlap and lace flower!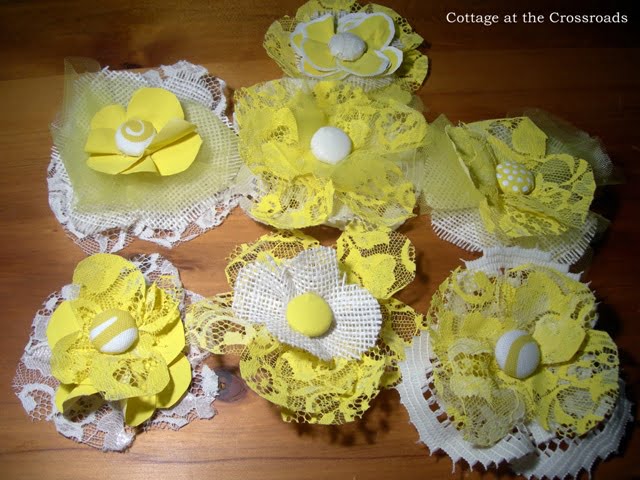 I made 8 of the flowers yesterday afternoon. Each one is unique because I used different materials on each one.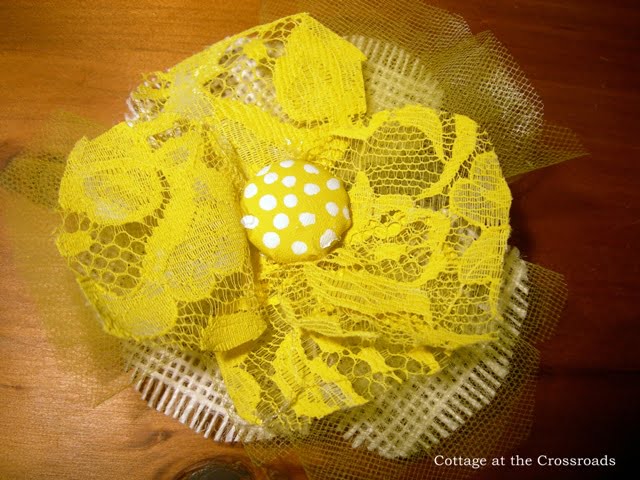 This is my favorite one with the polka dot center.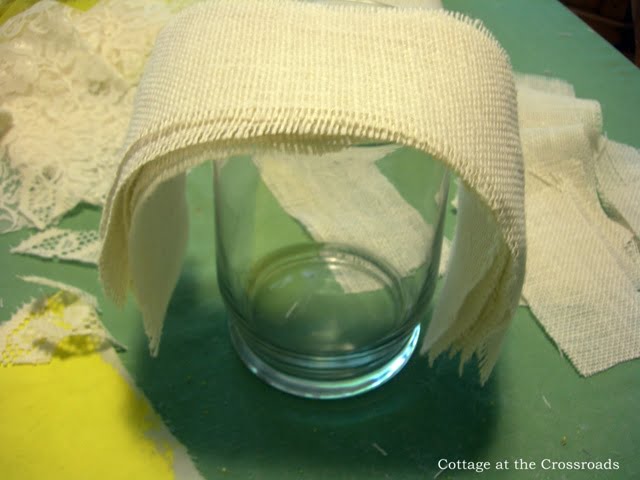 I've already cut the burlap strips to fit around the containers, and I'll put all the flowers on today.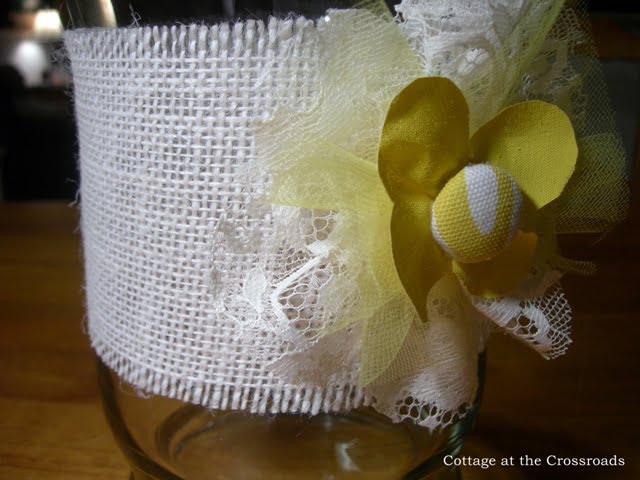 I'll be sure to take pictures the night of the party so that you can see how they looked.