Today was a beautiful spring day, and I spent most of it outside under a tree. I was painting some old frames and a basket that I picked up at the auction we frequently attend.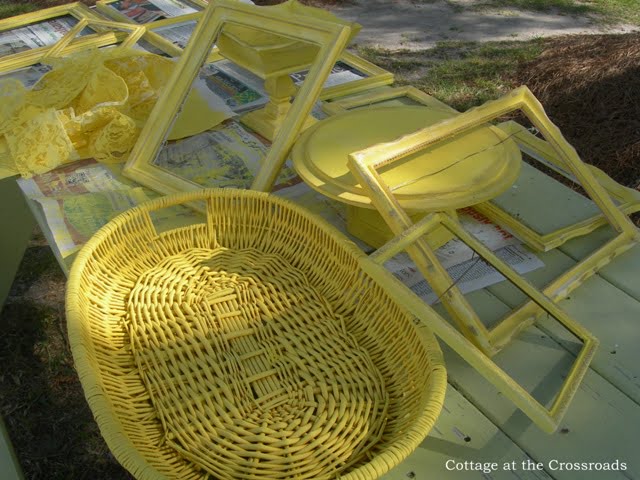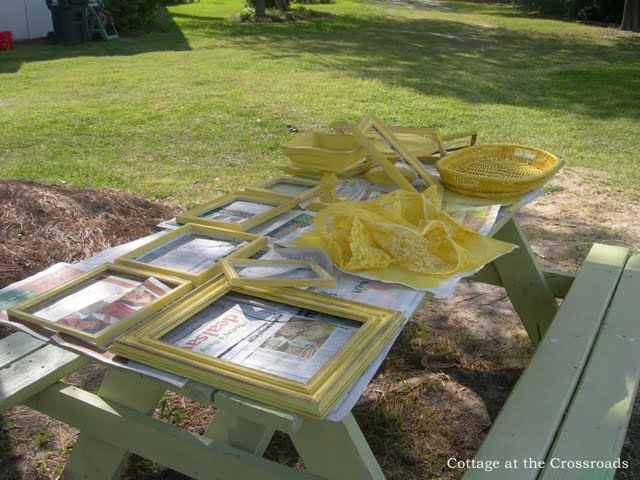 Our picnic table was my work surface while I was working on my painted frames. It really was pleasant working outside.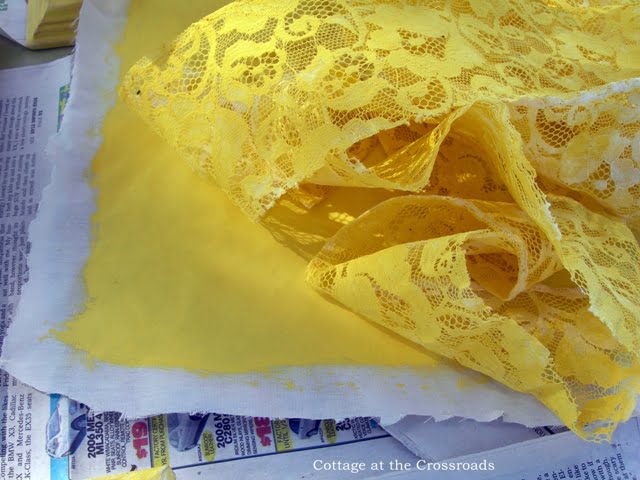 Even some fabric and a piece of old lace did not escape my paintbrush!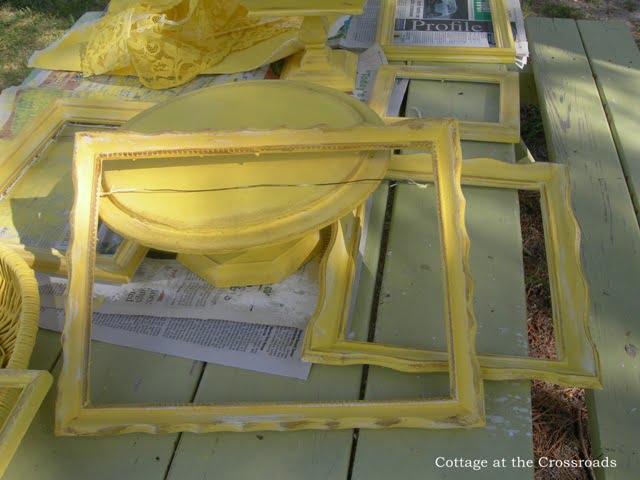 As you can see, all these items have been painted yellow! That's because they are going to be used for a golf benefit party next week.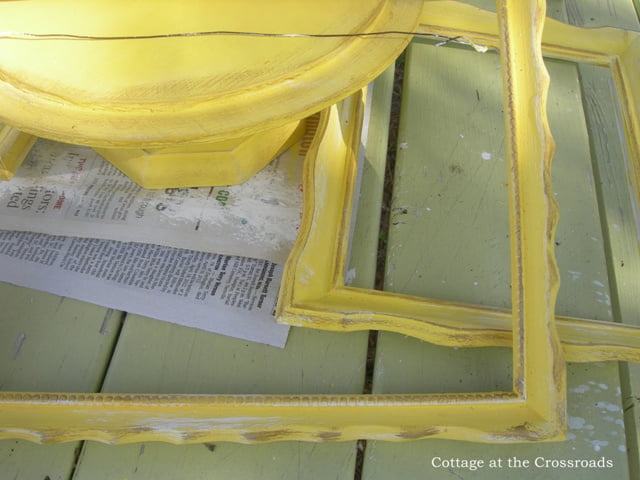 The item that looks like a cake stand will be a cheese stand. I've already had a piece of white marble cut to fit the top.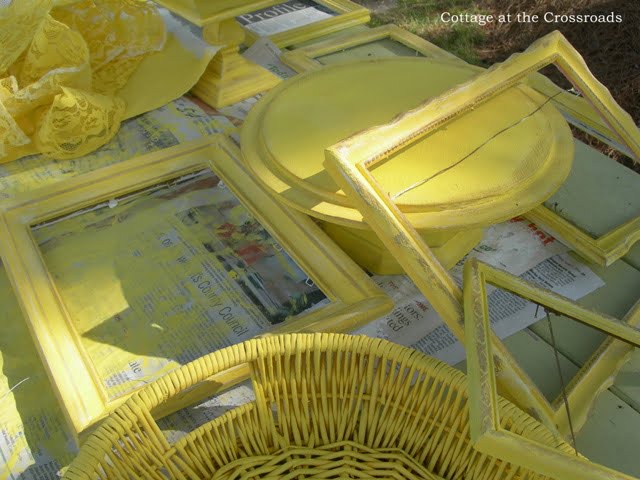 I had already primed the wooden frames and had put one coat of yellow paint on them on a previous day. Today I put on another coat of yellow, dry brushed some white paint on them, and then rubbed dark walnut stain on them.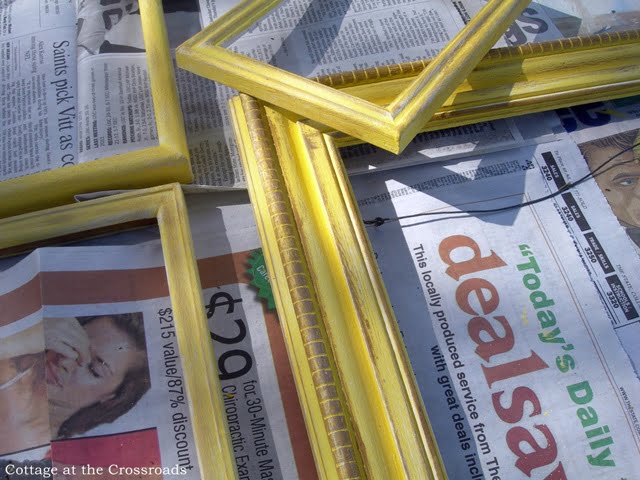 The stain helps to accentuate the details on the frames.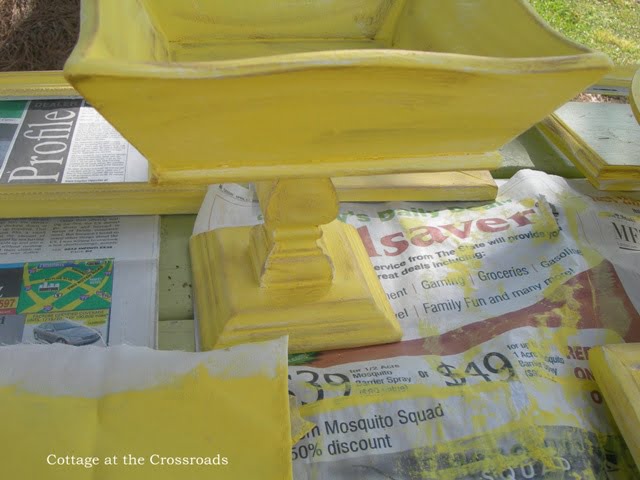 Here's another pedestal bowl. It will make a cute cracker holder for the party. LOVE my pedestal bowls!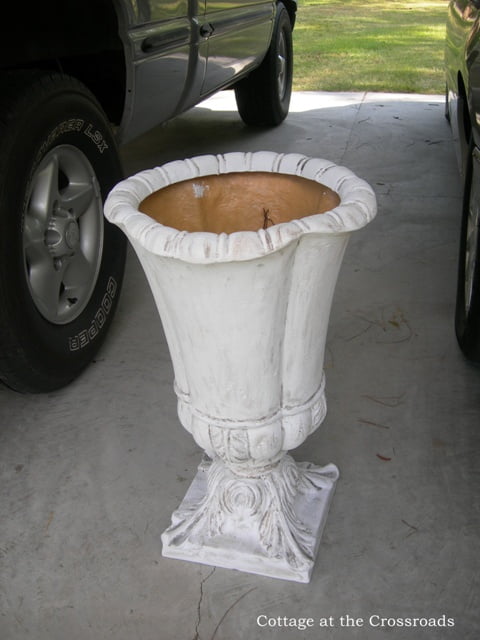 The only thing that didn't get painted yellow today is this urn. I had previously painted it white, but today I "aged" it a bit more. It's ready to be delivered to the florist tomorrow to be used to hold a floral centerpiece.
Serving on the committee to plan this benefit party is a lot of work, but I really enjoy it. And over the next week, I'll show you some other things as I make them. And since I'm doing a fruit and cheese table, I'll post the recipes for some of the things I'll be making. Of course, I'll post pictures of the actual party!