Two weeks ago when we had some pretty weather, Leo and I installed these wooden fence panels in one corner of our garden. We had seen these pre-assembled panels on a recent trip to Lowe's, and we thought they would fit in this corner that is beside our potting bench and sink in the garden.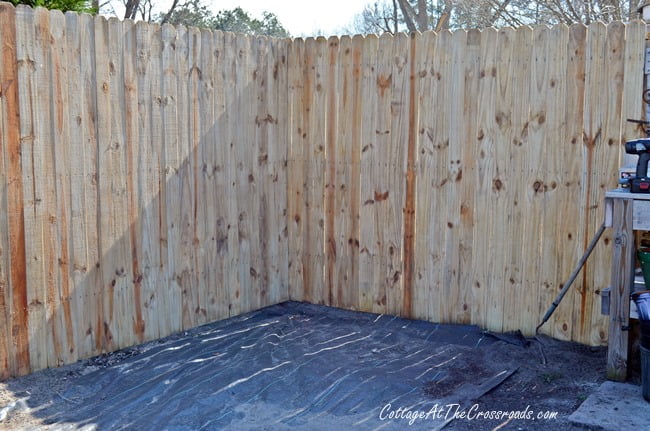 Sure enough, when we went back home and measured this area, these panels were exactly the size we needed. They are 6 feet high and 8 feet long.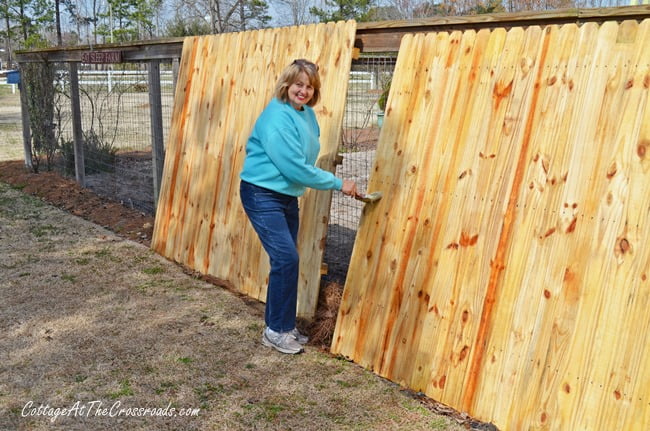 So, on another day, Leo picked up the panels from Lowe's and propped them on the fence.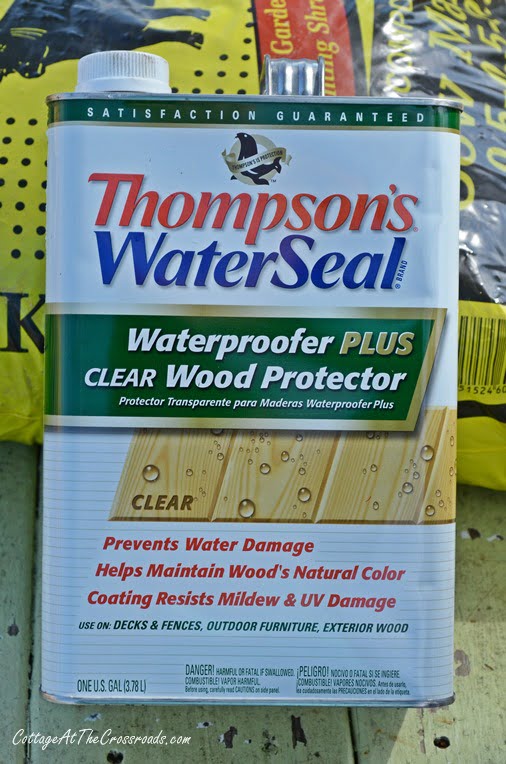 Even though the panels are made of pressure treated wood, we brushed them with Thompson's WaterSeal before installing them.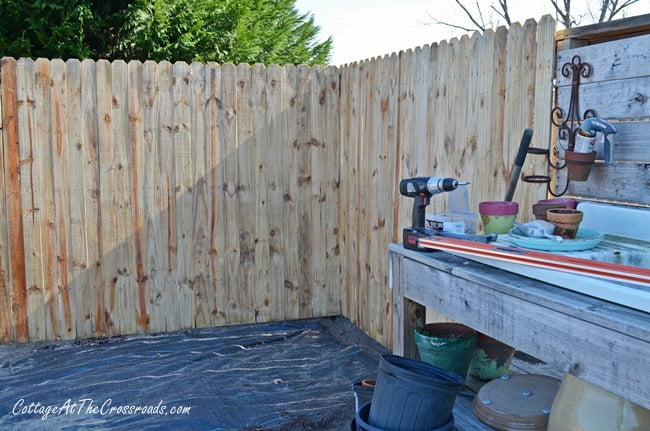 Just a little notching out and some leveling of the ground were needed to get the panels in place, and then Leo screwed them in.
We wanted to install these panels to obscure the lean-to behind our storage building which is where Leo parks our riding lawn mower and we store some of our garden tools. That area gets a little unsightly so we decided to just hide that view. The panels certainly do the trick!
The potting bench has gotten a little messy, too, and is scheduled for some sprucing up this spring. And we plan to move our outdoor teak table and chairs in this corner soon.
So while we have another blast of cold weather, I've been dreaming about how I can pretty up this little corner of our garden.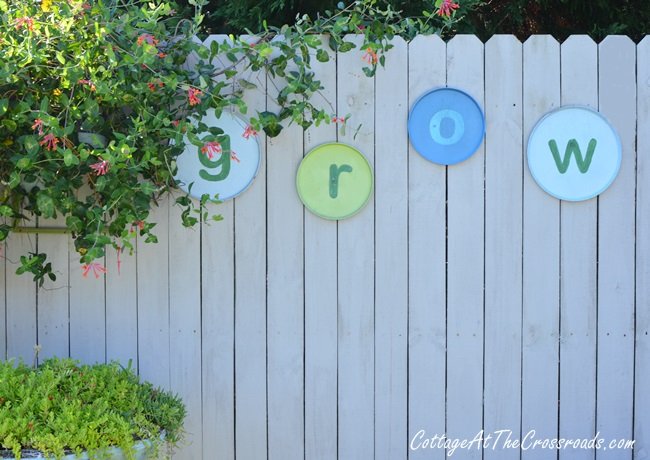 Update: I used an inspiration photo I found on Pinterest to create these GROW letters. The photo above shows what the fence panels look like now.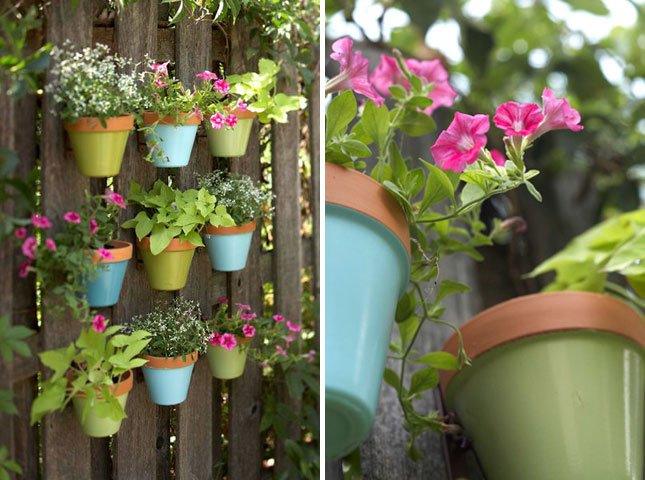 And, of course, I can always replicate this idea from Better Homes and Gardens because I have some of those pot holders!
And I keep thinking that the wooden panels will serve as a wonderful backdrop for our outdoor table. How wonderful it will be to have dinner in the garden!
As soon as the weather warms up, let the decorating begin!