Water chestnuts are aquatic vegetables with a crisp and crunchy texture and a mild and slightly sweet flavor. They are often used in Asian cuisines, such as stir-fries, soups, salads, and dumplings.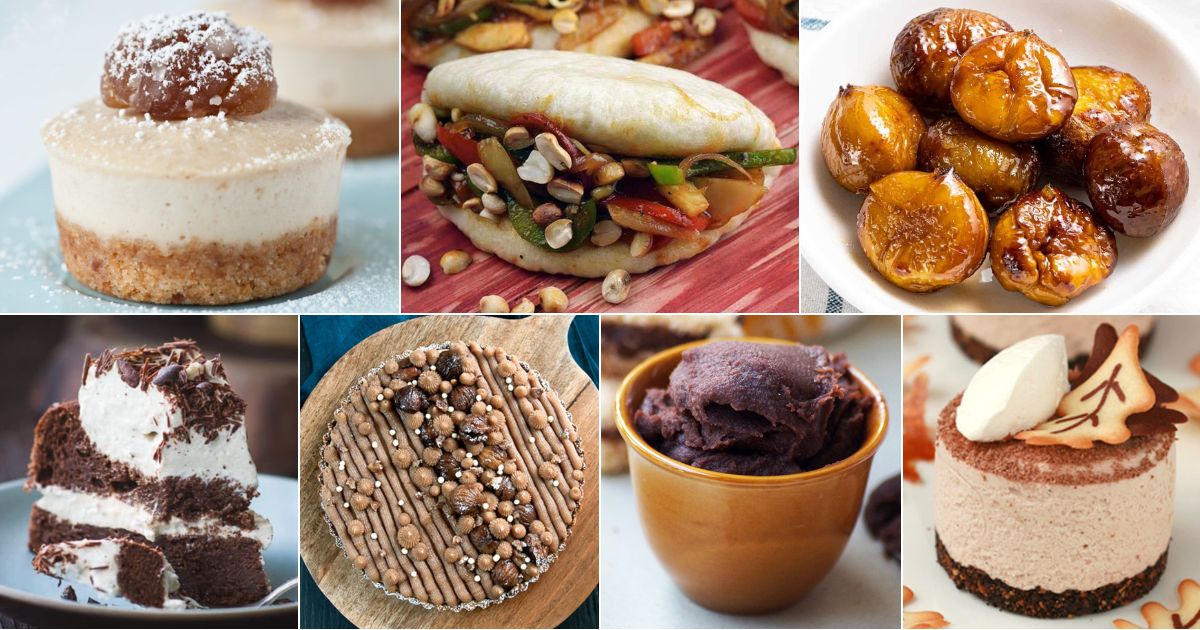 However, water chestnuts are versatile enough to be incorporated into other dishes, such as casseroles, dips, pies, and desserts. If you are looking for creative and delicious ways to use water chestnuts in your cooking, you have come to the right place.
Here are 31 water chestnut recipes for a crunchy twist that will delight your taste buds and impress your guests.
Contents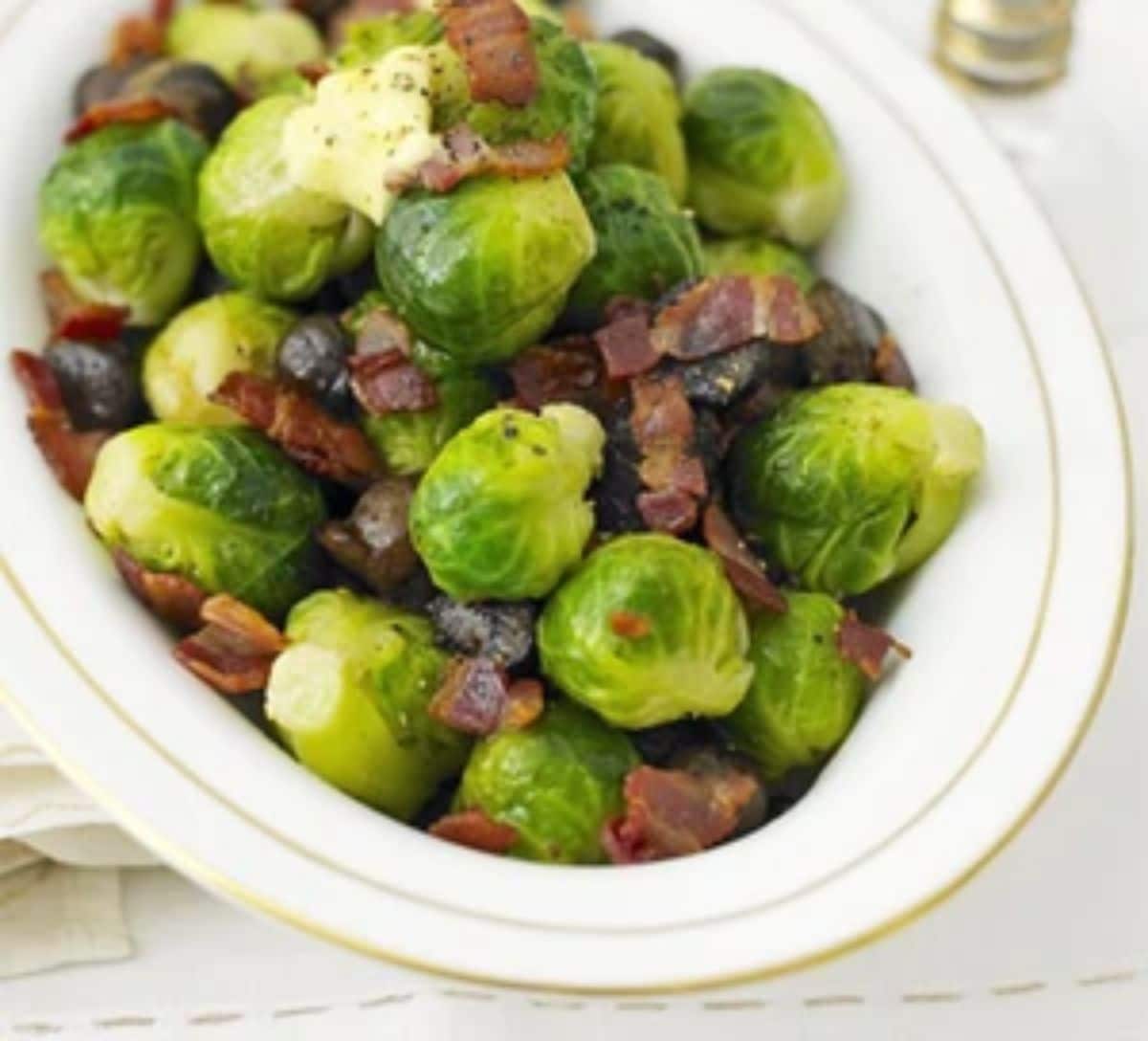 Brussels sprouts made correctly have the perfect amount of bite and crunch on the outside after roasting them, and water chestnuts add even more crunch to this filling side dish!
You can even add bacon or pomegranate seeds for more crunch. This fast recipe is excellent for holiday side dishes since it takes 15 minutes to prep and 15 minutes to cook.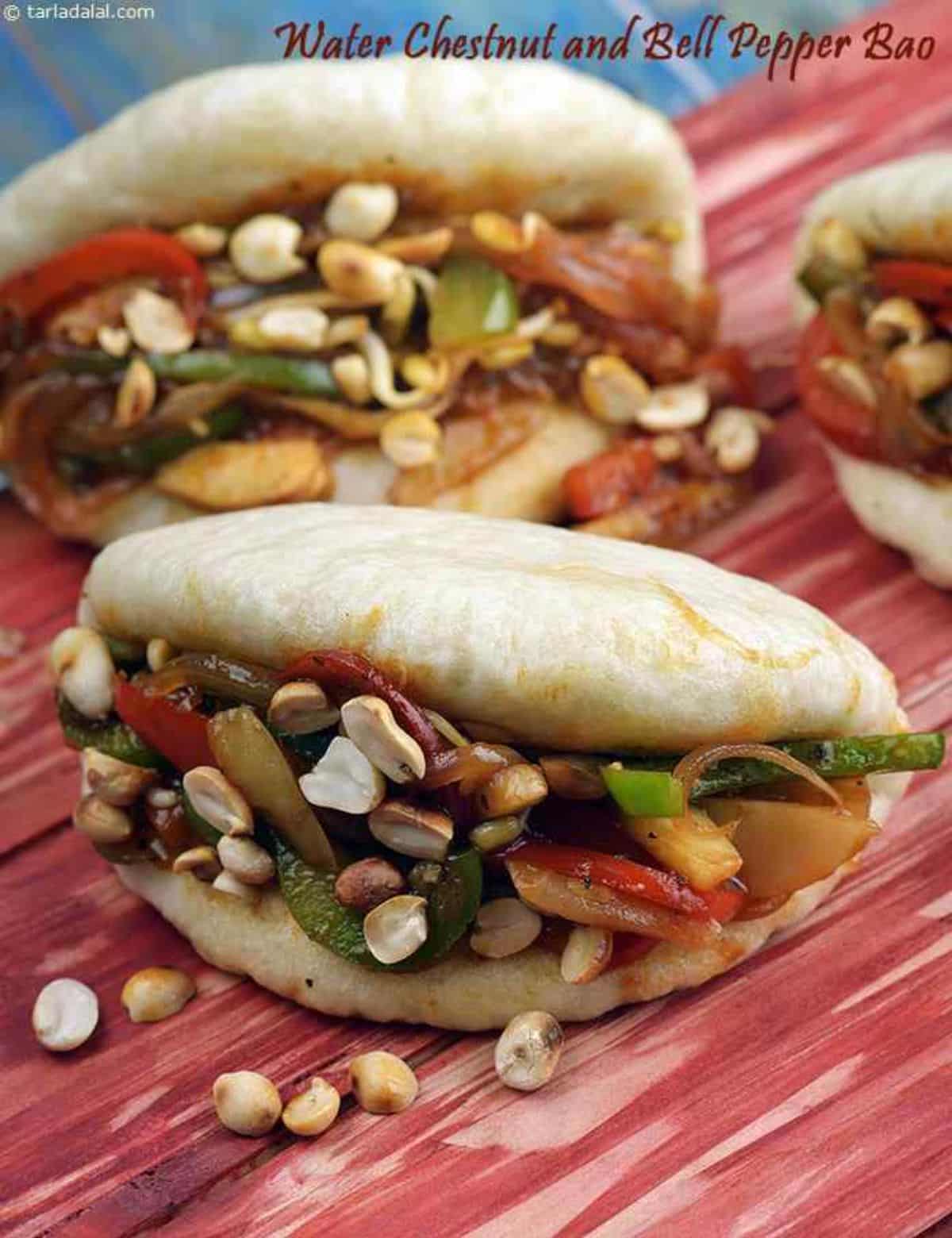 If you have walked around a city, chances are you've seen a Korean Bao Bun restaurant. This famous handheld sandwich is taking off in almost every city in the world and for a good reason!
Add water chestnuts to the typical bao for a more crunch and smoky flavor. This recipe takes just 50 minutes to make five bao buns for you and your friends.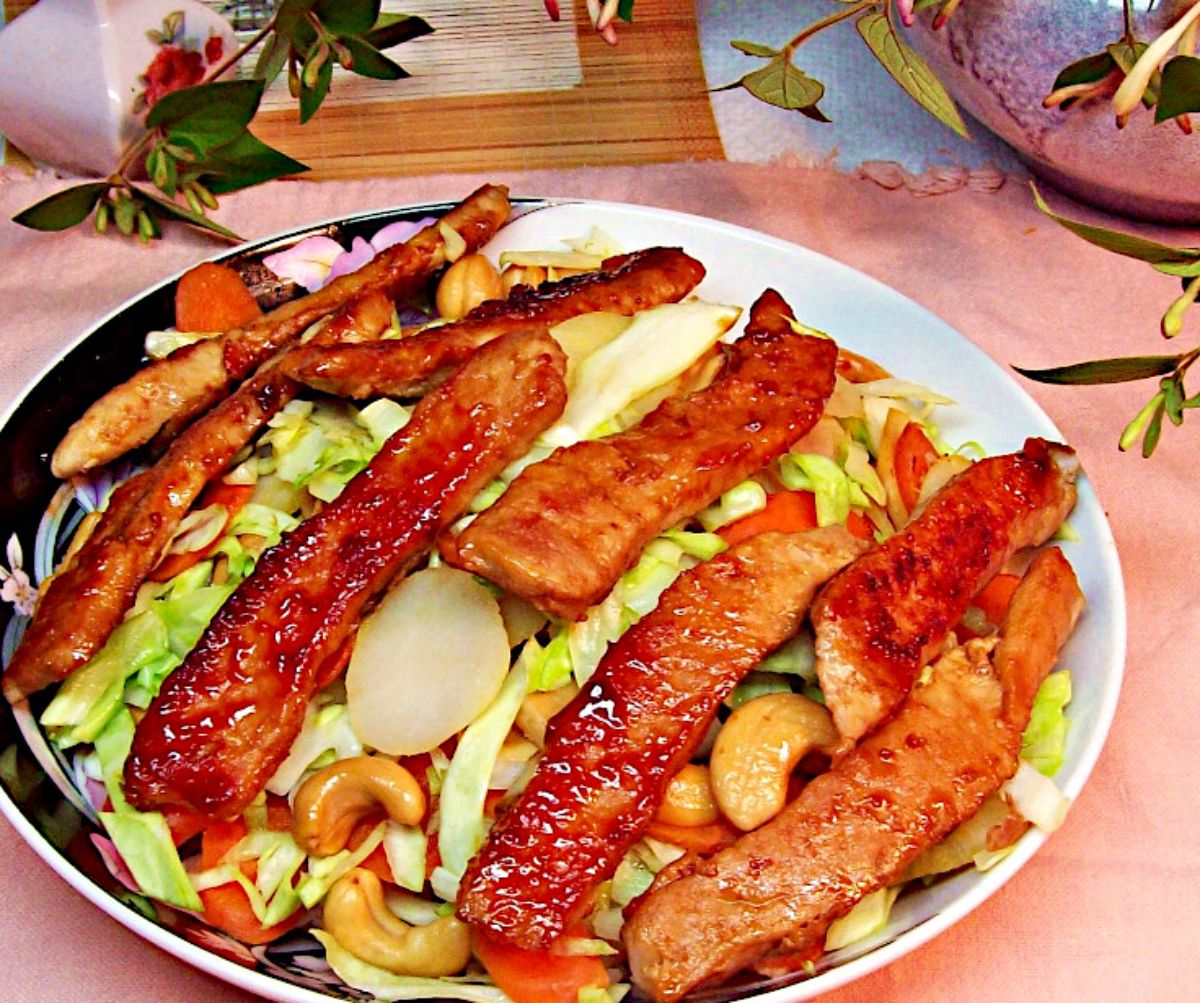 Add cabbage and water chestnuts to your typical sweet and sour pork for more health-conscious ingredients.
We love including cabbage, carrots, chestnuts, and cashews for the perfect blend of bite and crunch.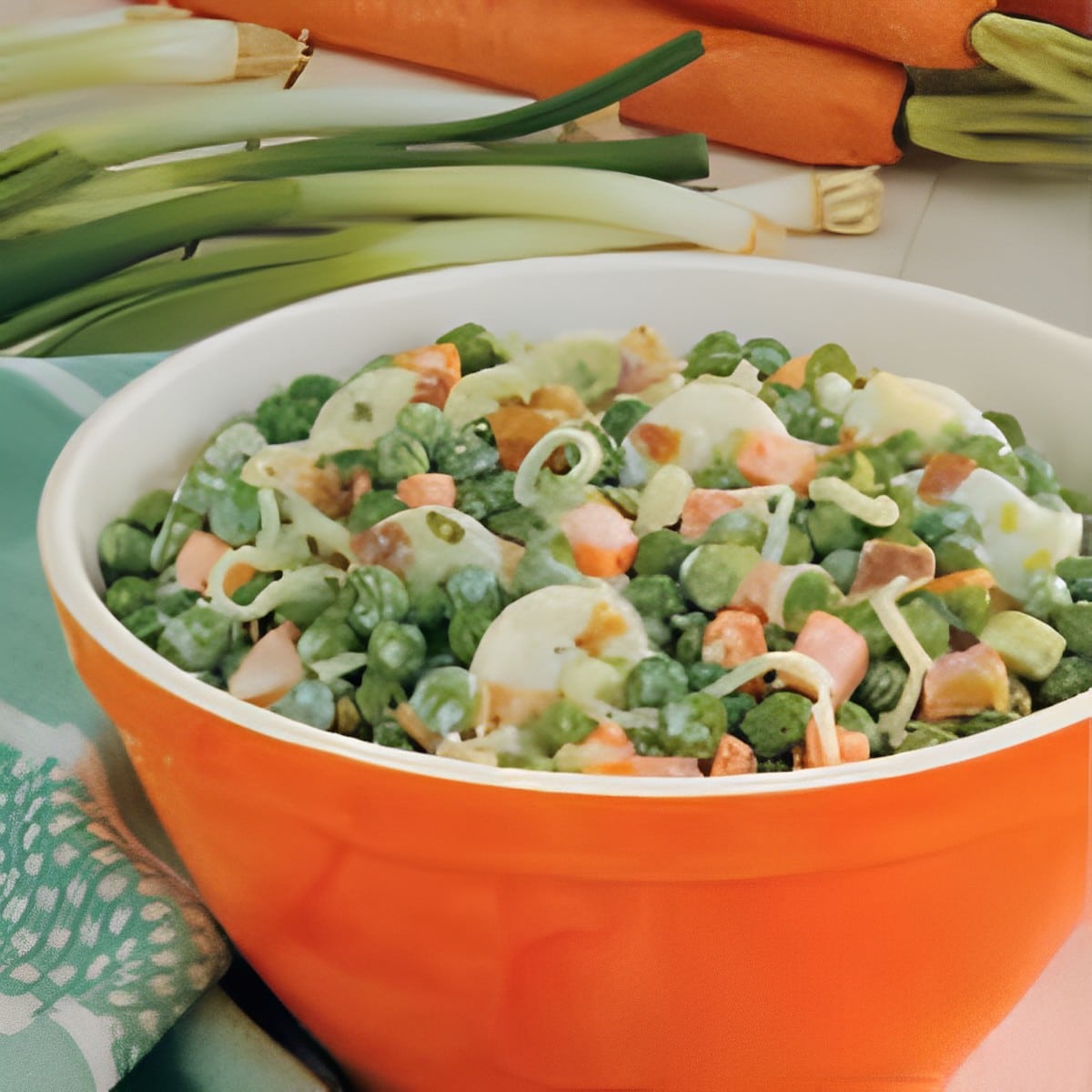 Use water chestnuts in a salad for a nutritious and filling side dish or main salad for dinner!
Gather water chestnuts, peas, carrots, your choice of cheese, and onions to make this slaw-inspired salad. This recipe makes six servings and takes just 20 minutes of prep time.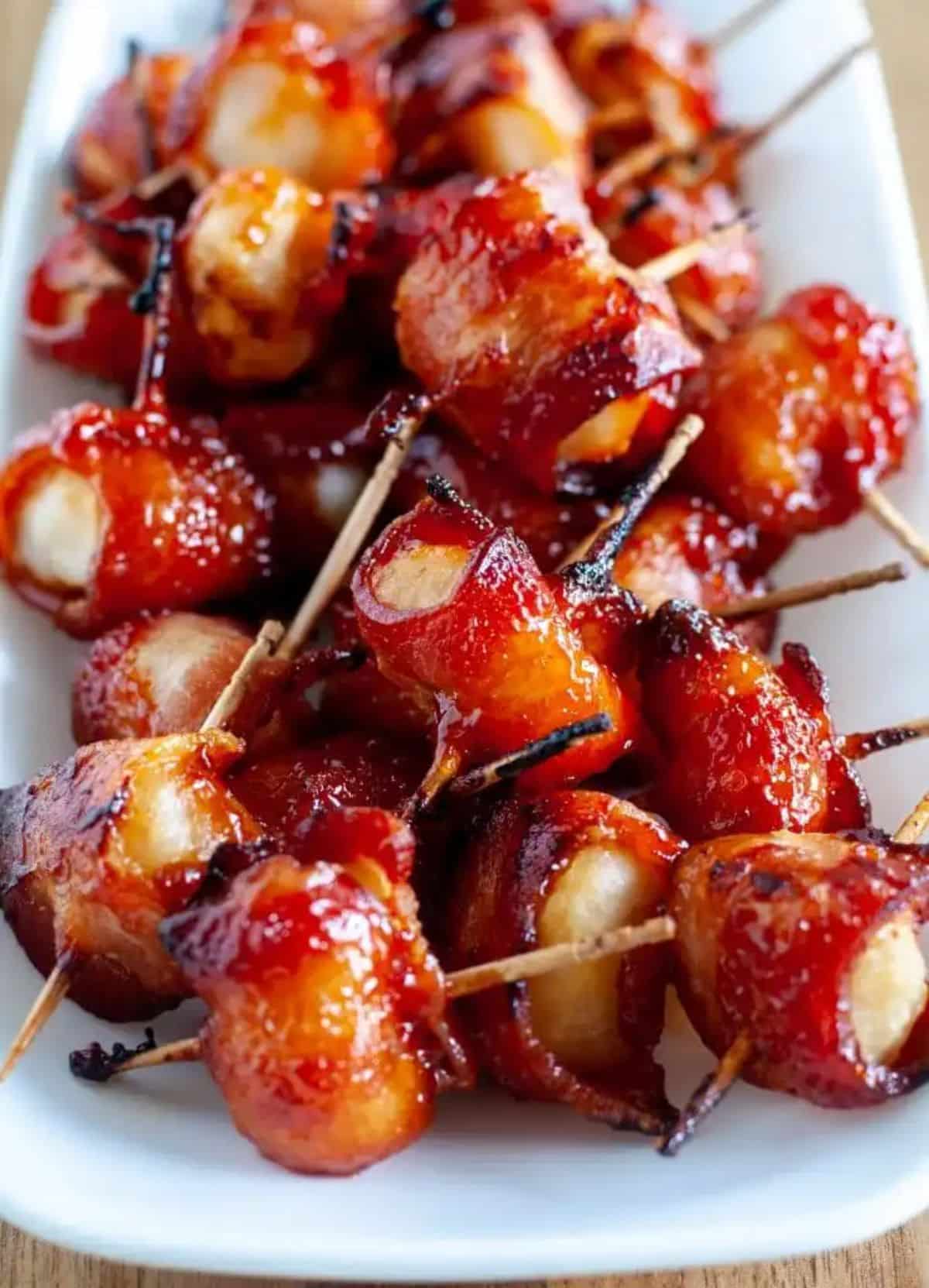 Vegetarians, we are not talking to you here! But for meat eaters, this is one of the most popular appetizers for those who want a dish you can eat with your hands. Add a brown sugar glaze for sweetness to this crunchy and smoky dish.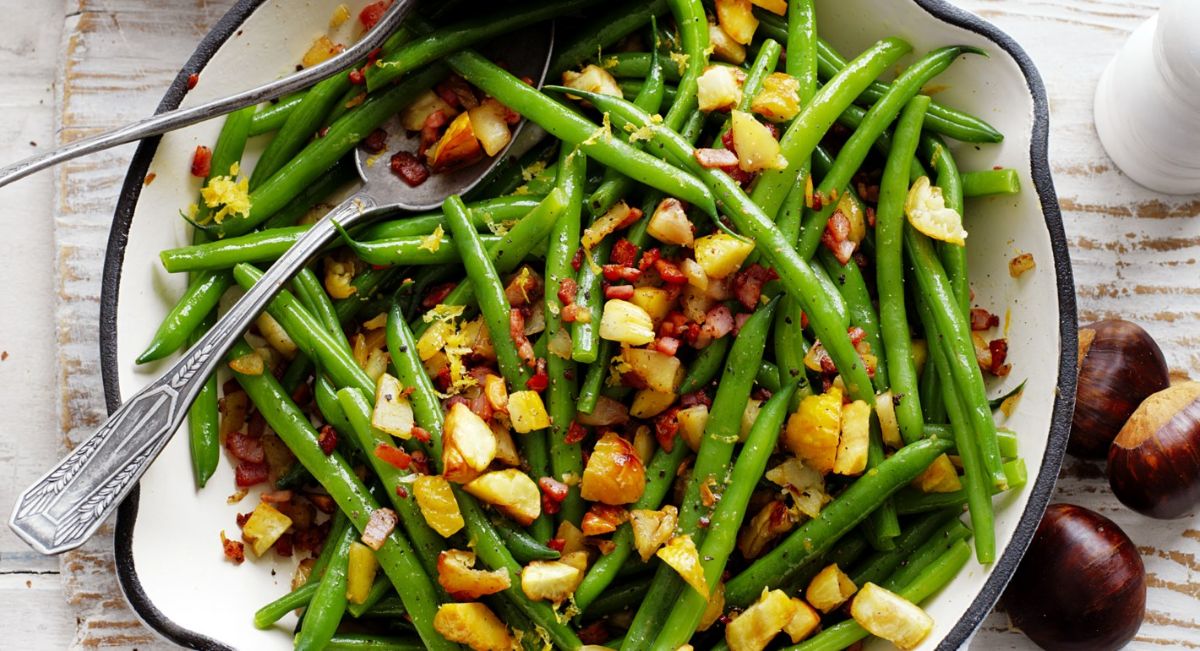 Sauteed green beans and some water chestnuts make this crunchy and nutritious side dish for a summer dinner on a hot evening.
We love adding corn or bacon to this recipe for a bit more of a filling dish. It takes just 15 minutes to prepare this quick, Asian-inspired appetizer!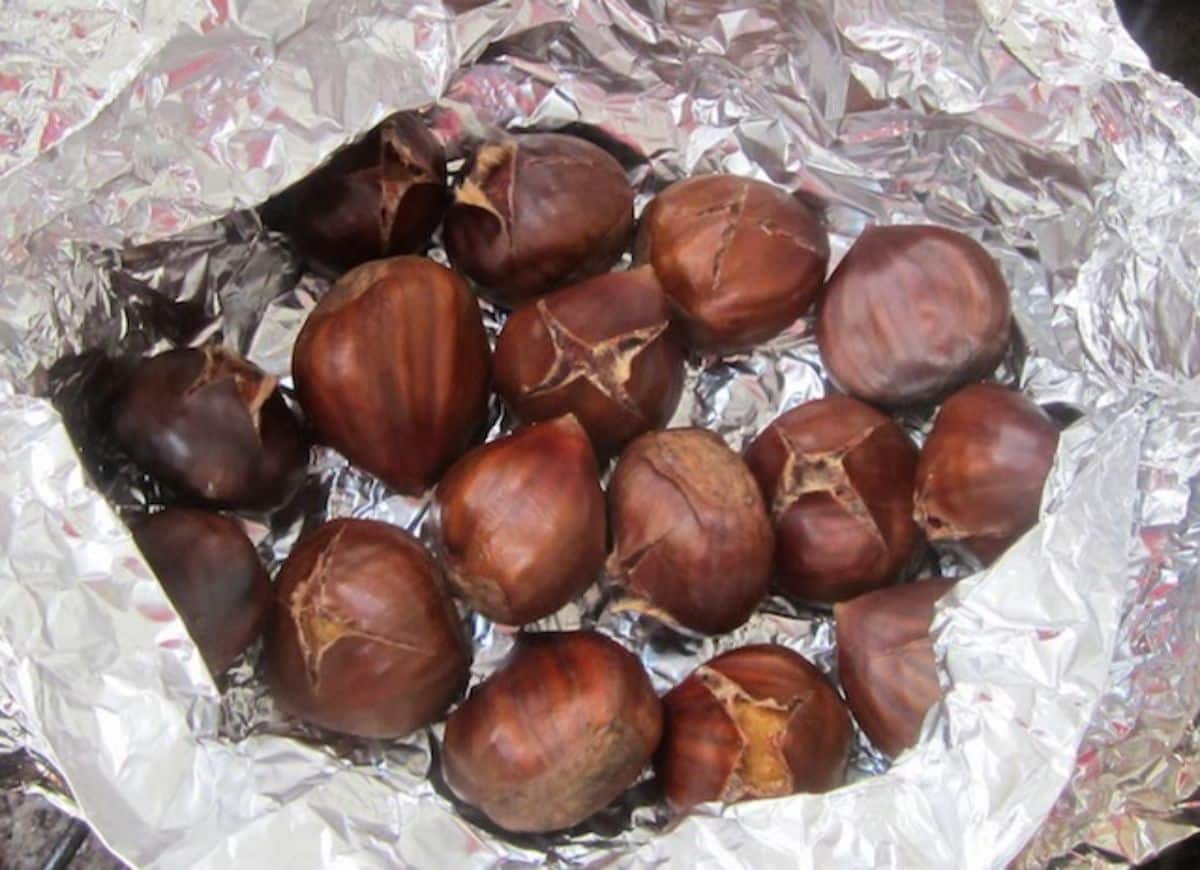 This recipe is as simple as it gets! Use water chestnuts, preheat the oven to 350 degrees Fahrenheit, and prepare the chestnuts. Then, place them inside tin foil and roast them in the oven for 35-40 minutes.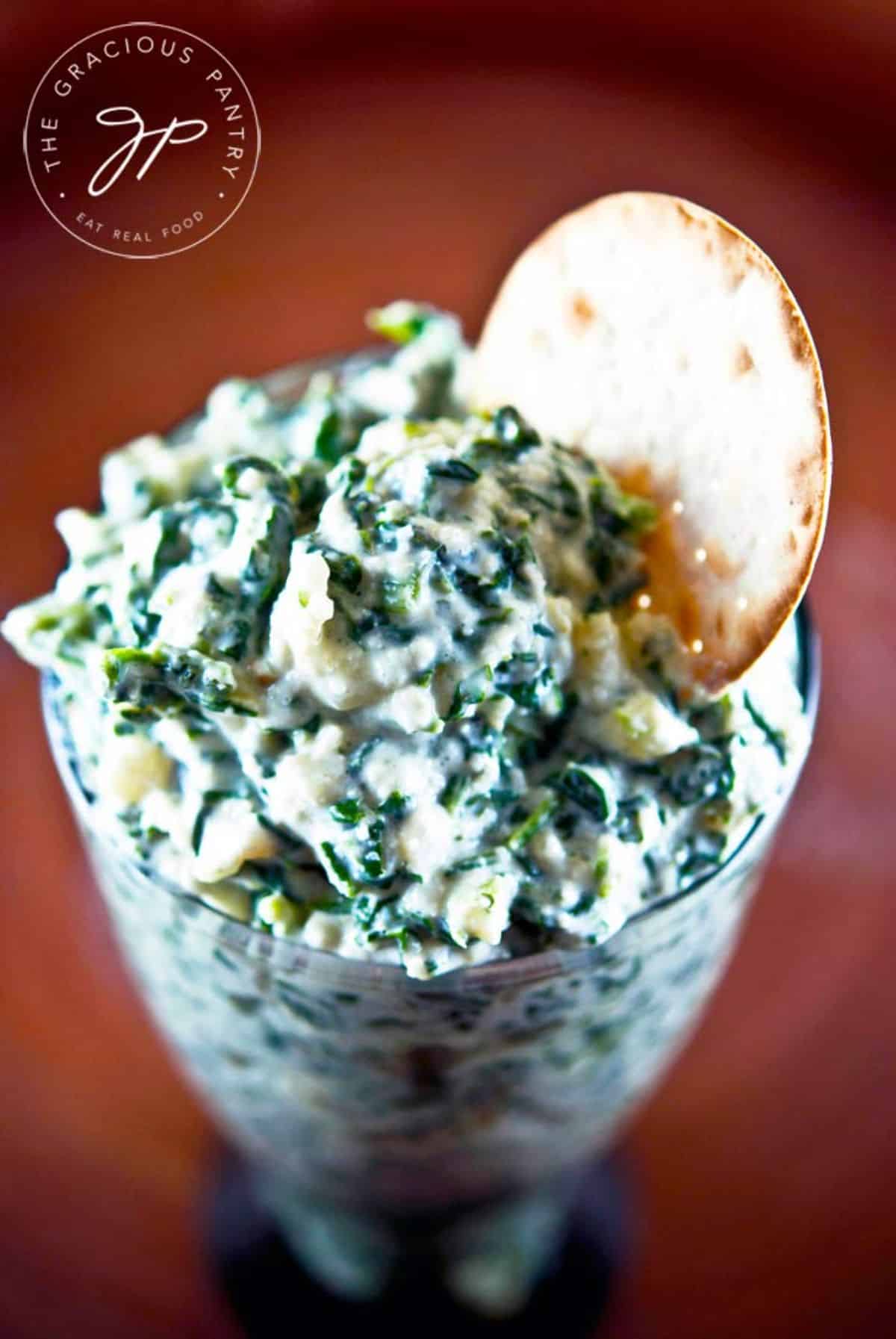 We love spinach dip for use with crackers, spreading on cold sandwiches, or for pretzels during an appetizer party.
Add cottage cheese, spinach, and water chestnuts to make this healthy spinach dip.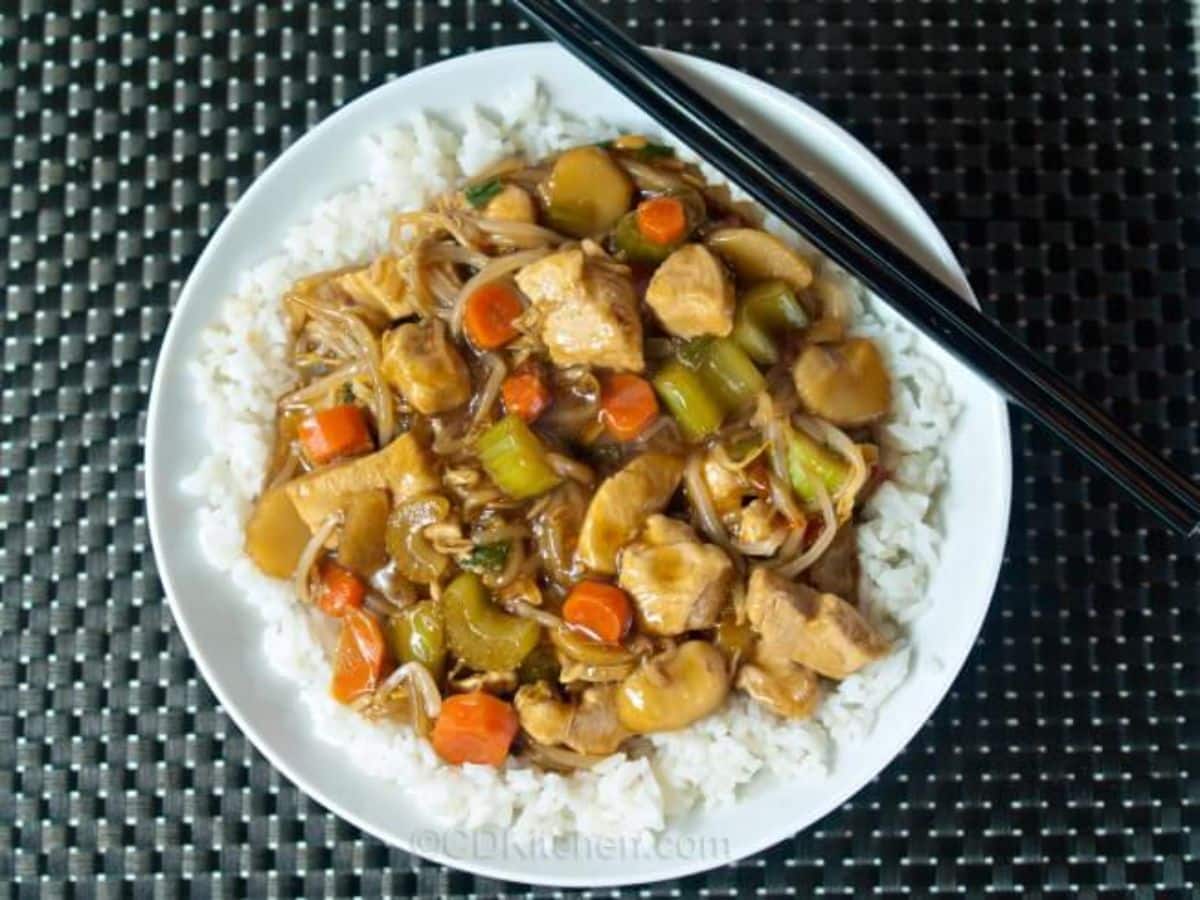 You can remove the fat if you are vegetarian and add extra water chestnuts to this Asian dish! We like to include carrots, green onions, water chestnuts, bean sprouts, and a sweet and sour sauce to make this noodle and rice dish.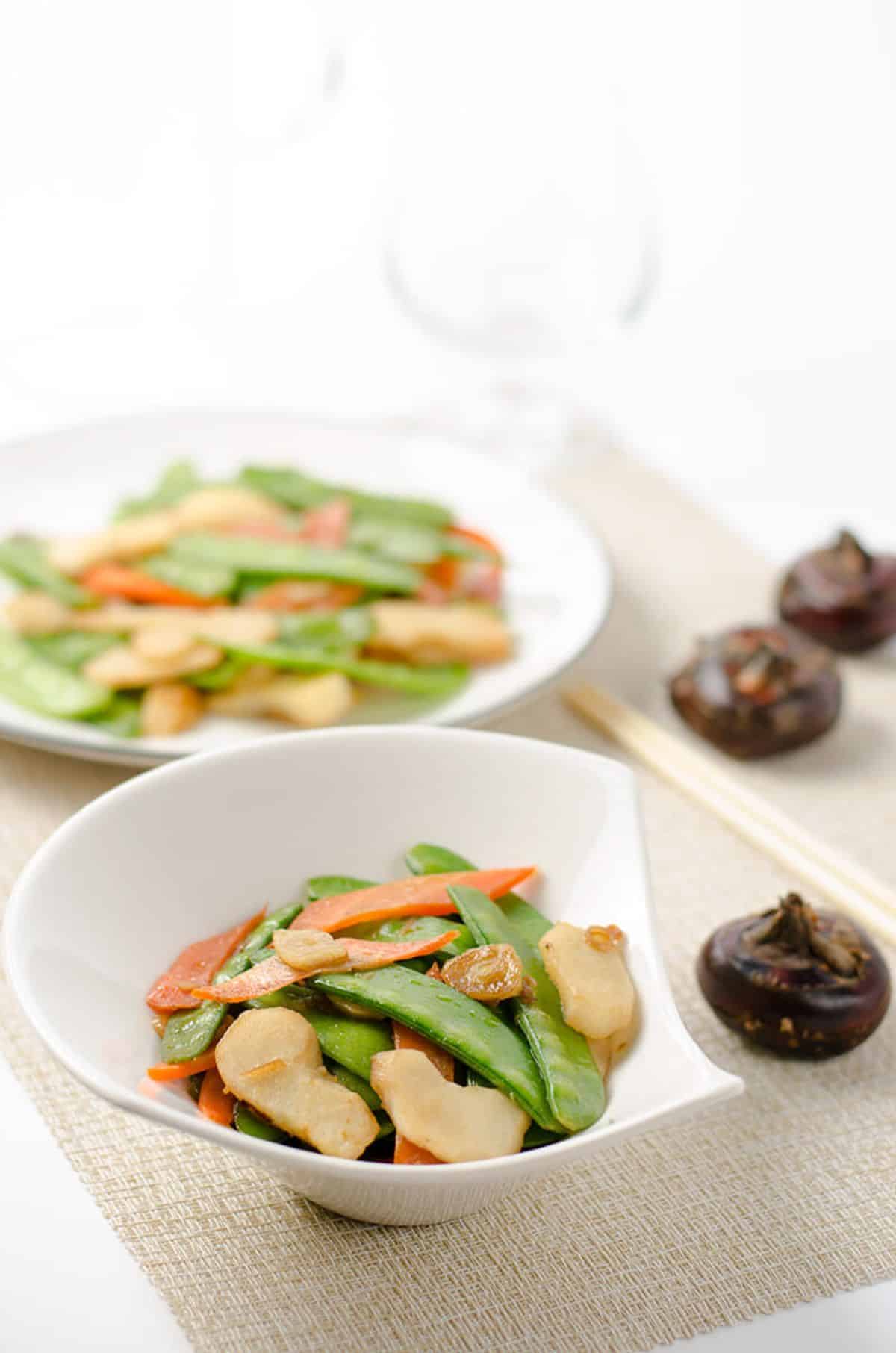 Add water chestnuts to stir-fried snow peas for a healthy take on the typical wok-fired stir fry with heavy sauces and fats. We like using fresh snow peas, water chestnuts, cloves, garlic, and some peanut oil for a spicy and tangy flavor.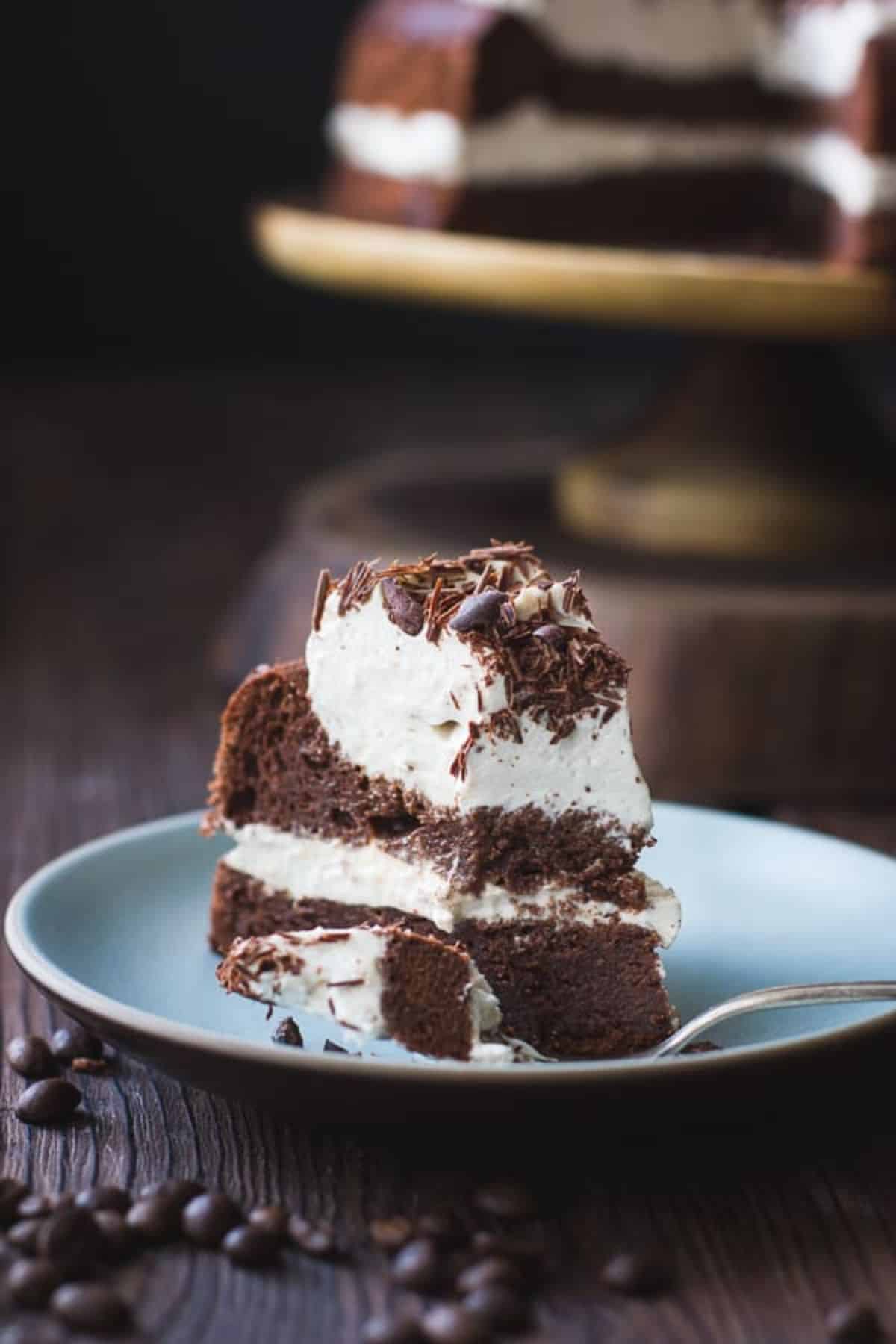 This is one of the best desserts we have ever had! Use chestnut mascarpone whipped cream, gluten-free cocoa nibs or cocoa powder, coffee syrup, rum, and coconut to make this super-sweet and tasty dessert. Plus, it is gluten-free, so celiacs can enjoy this too.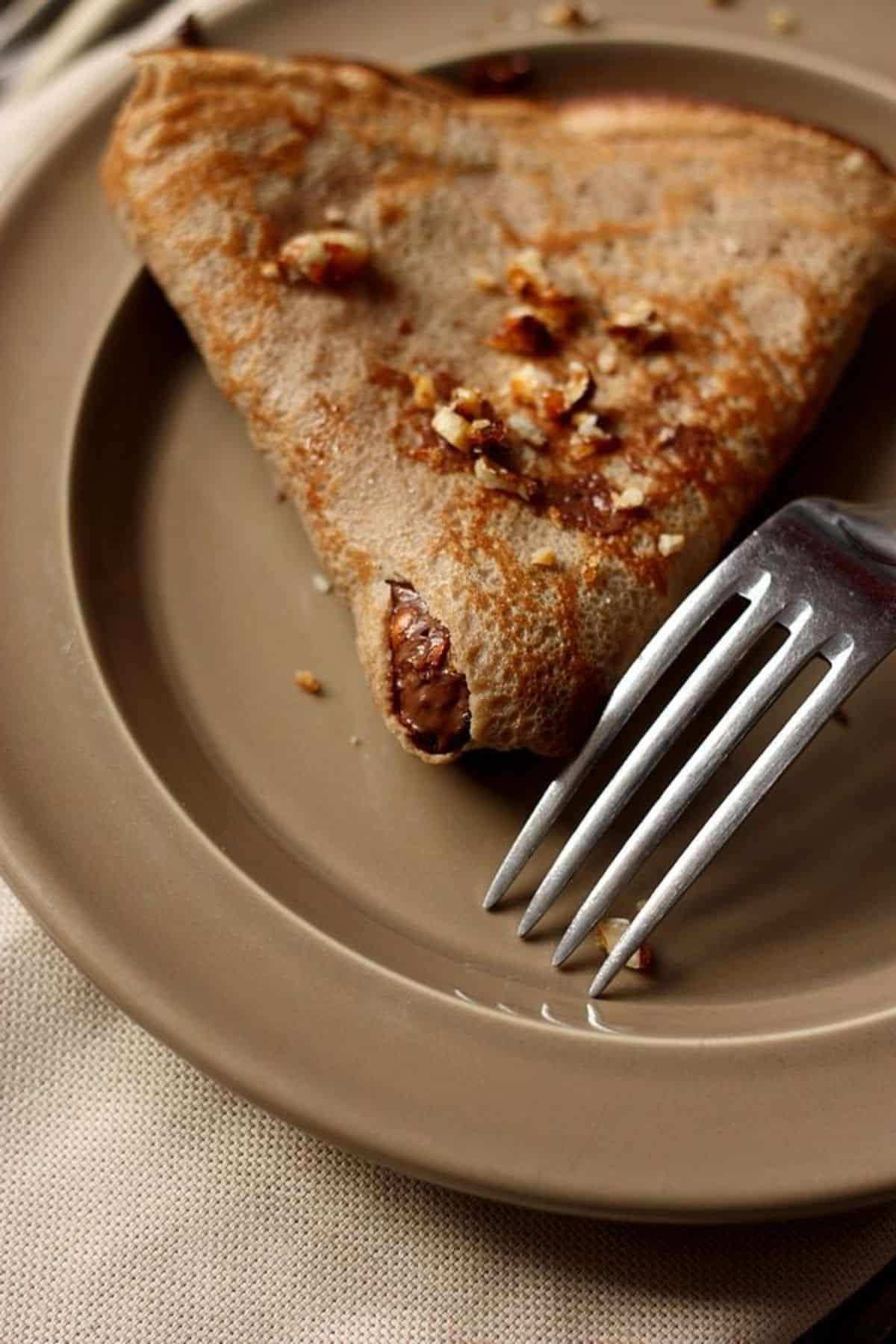 Forget the typical buttermilk pancakes with butter and maple syrup. We had a better idea in mind!
Follow this recipe to make pancakes with chestnut flour, spread, and hazelnuts. All you need is chestnut flour and water chestnuts to add the crunch and peanut flavor to this recipe.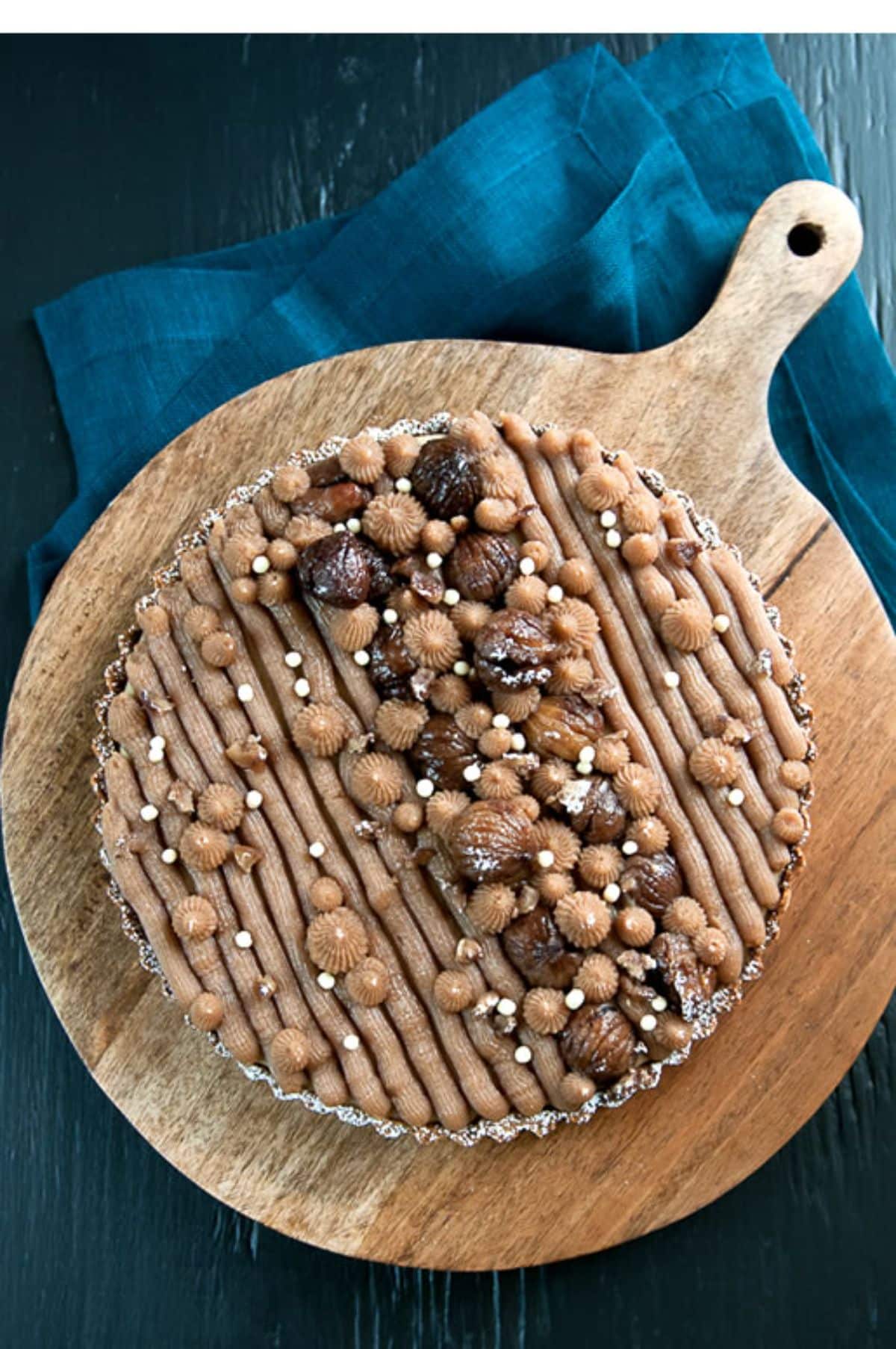 This 'Montblanc' tart, named after the infamous mountain in France, will make you feel like you have all the energy in the world to scale said mountain!
We love adding chestnut cream on top of the chocolate and chestnut-flavored cake. Gather chestnut puree, spread, dark rum, water chestnuts, and other cake ingredients to make this sweet dessert in under 75 minutes.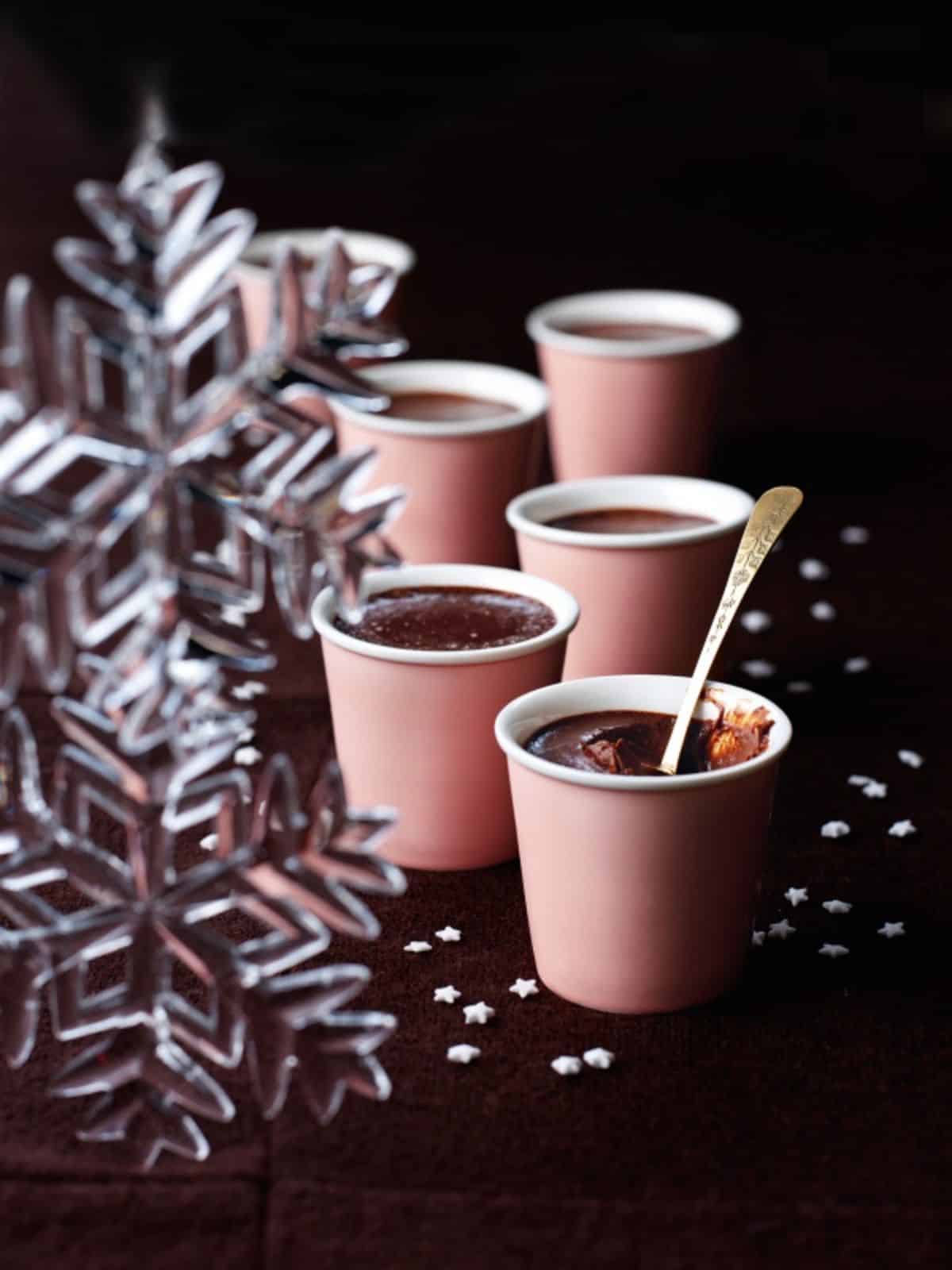 This cute and easy dessert or on-the-go snack is perfect for making a mousse-like snack in just minutes. All you need for this fast snack is dark chocolate, double cream, chestnuts, full-fat milk, eggs, and dark rum. And you're done!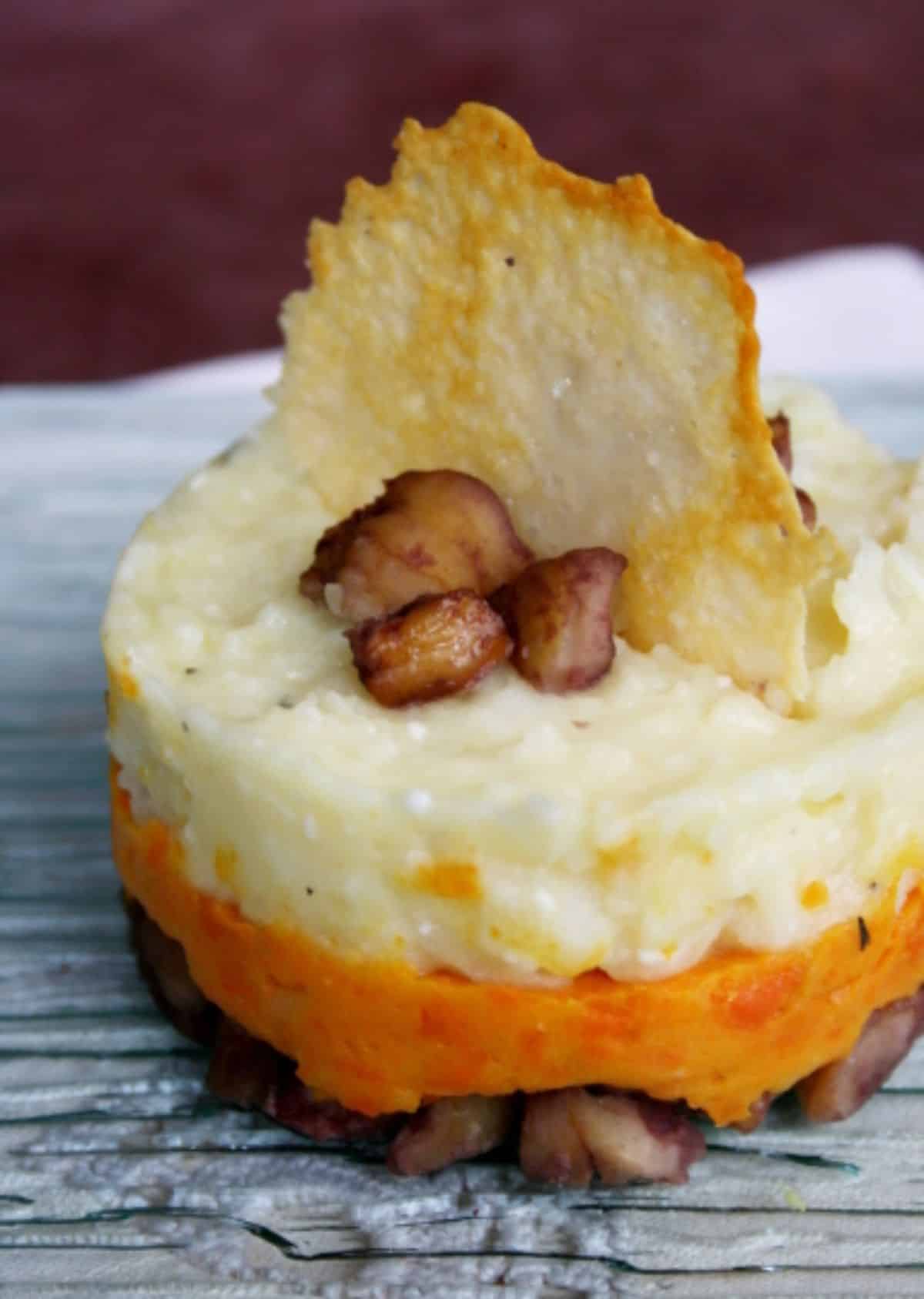 This may sound like an exciting combination, and you are right! Gather chestnuts, carrots, parsnips, potatoes, parmesan cheese, and typical seasonings to make this puree in under 40 minutes.
Combining these root vegetables with a chestnut and vanilla taste makes it slightly sweeter than the typical flavor.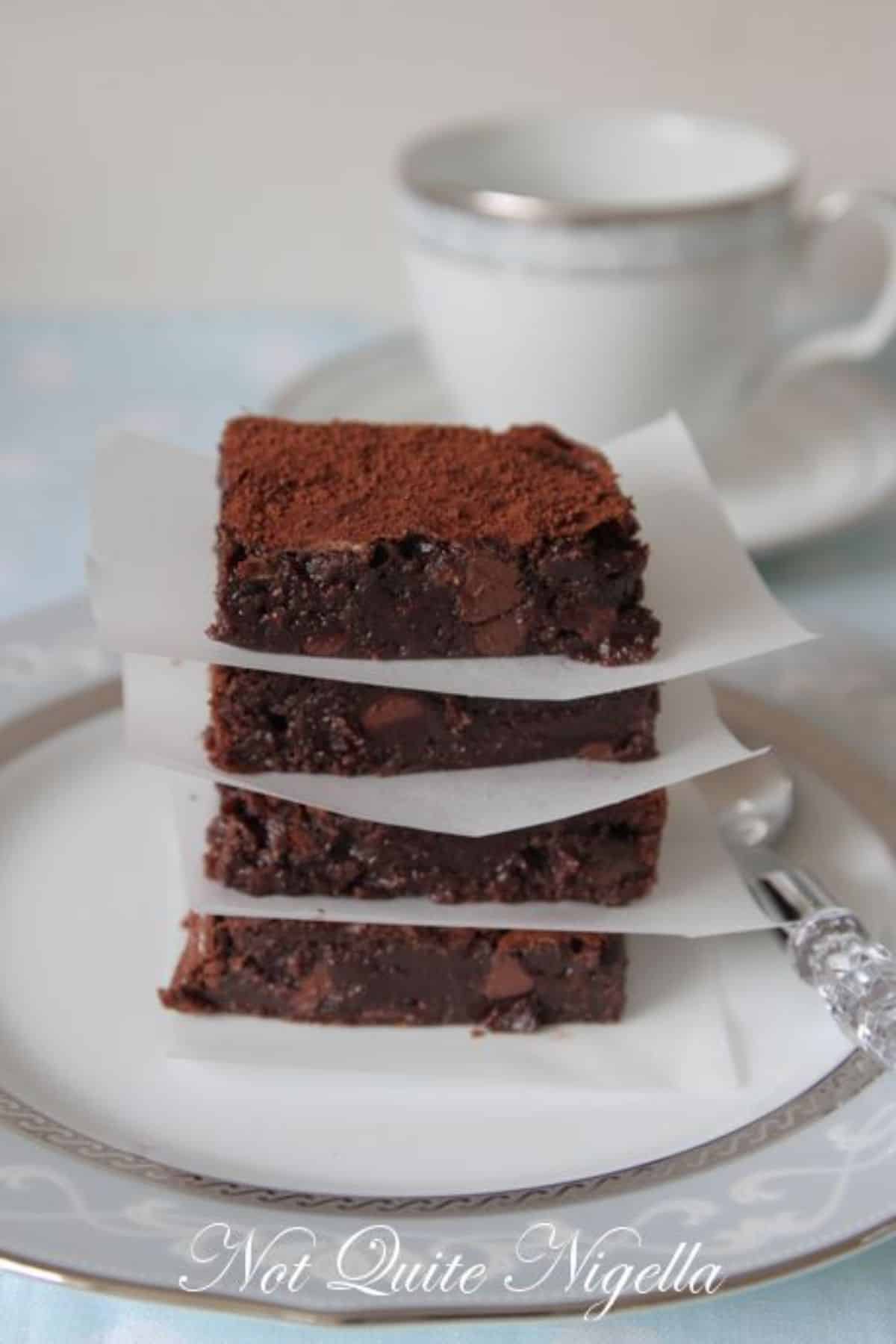 These gluten-free brownies are a healthy and indulgent treat that will make you wonder why you ever had anything else!
Top these brownies with ice cream for a real dessert. For sifting, you will need butter, chocolate, sugar, eggs, chestnut flour, water chestnuts, and Dutch cocoa.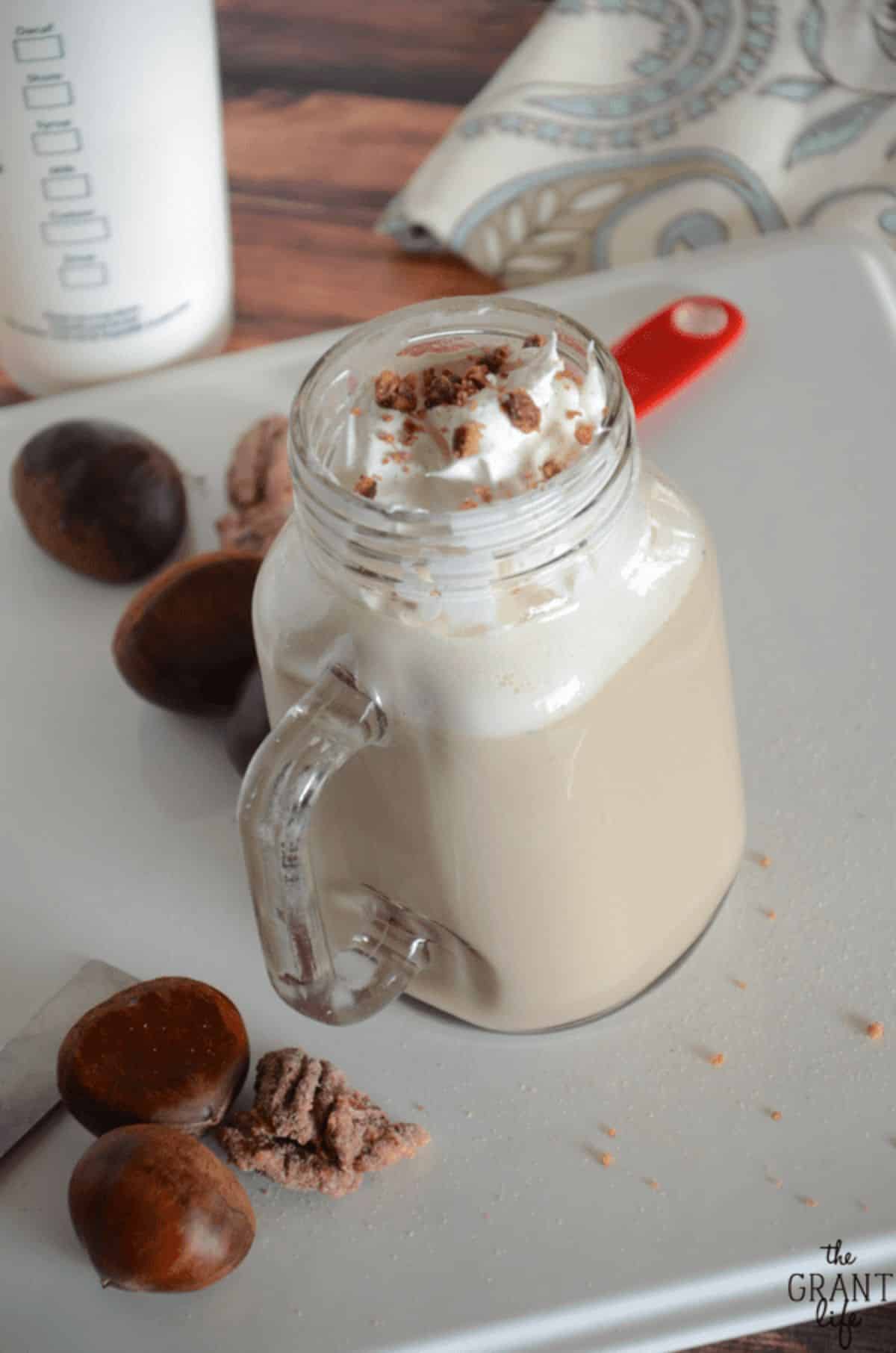 Feel like you have just stepped inside a warm and cozy Starbucks when you make this chestnut praline latte! For this hot or iced drink, gather the water chestnuts for the crumble, chestnut syrup, espresso, milk, and whipped cream.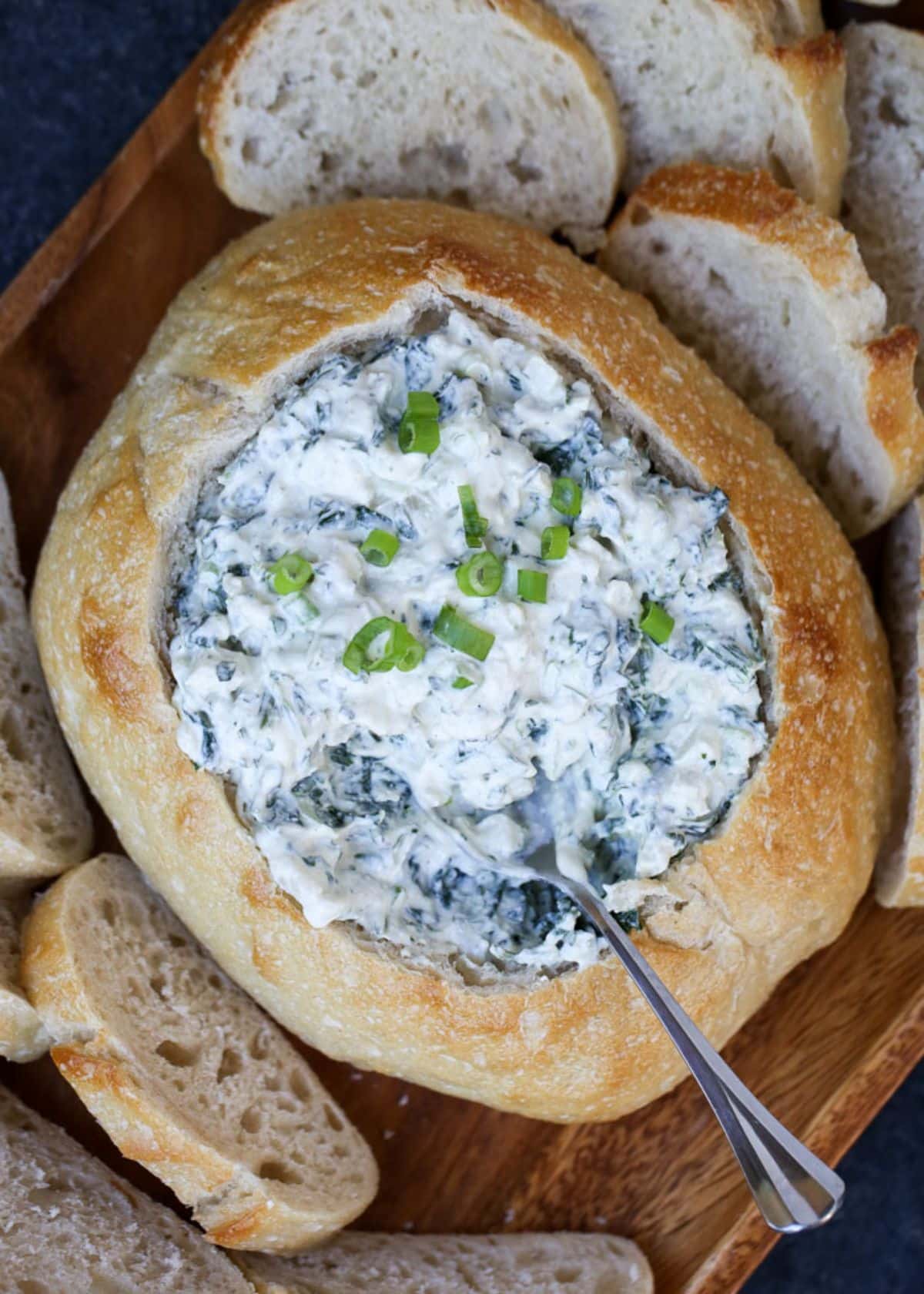 Creamy Spinach Dip with Water Chestnuts is a delectable appetizer that combines tender spinach leaves and crunchy water chestnuts; all blended into a smooth and rich base of sour cream.
This savory dip offers a delightful contrast of textures and flavors, with the mild sweetness of the water chestnuts complementing the earthy spinach.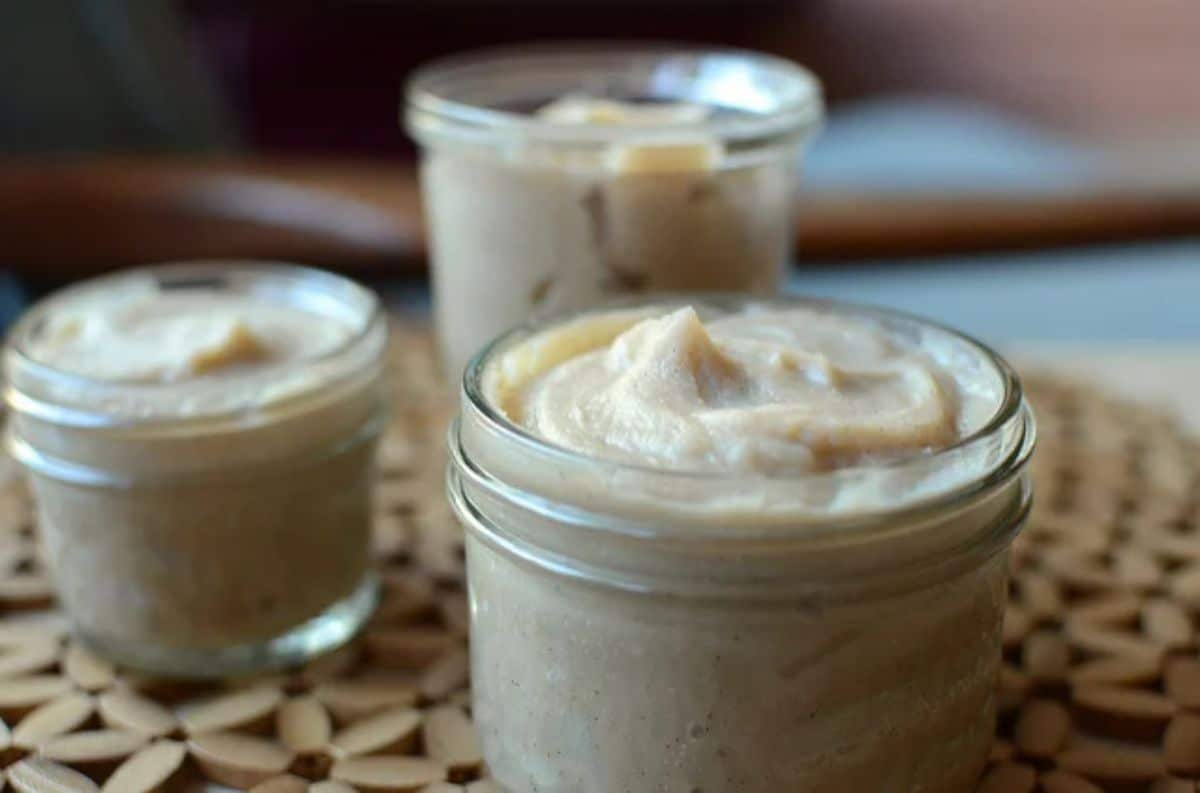 Forget the typical peanut butter or almond butter for pairing with jam or as a dip for your fresh fruit. We have a better idea!
Try honey-sweetened chestnut butter for spreading on toast, using on your sandwich, or dipping with fresh apple slices. This super-quick snack will require honey, chestnuts, salt, and vanilla beans.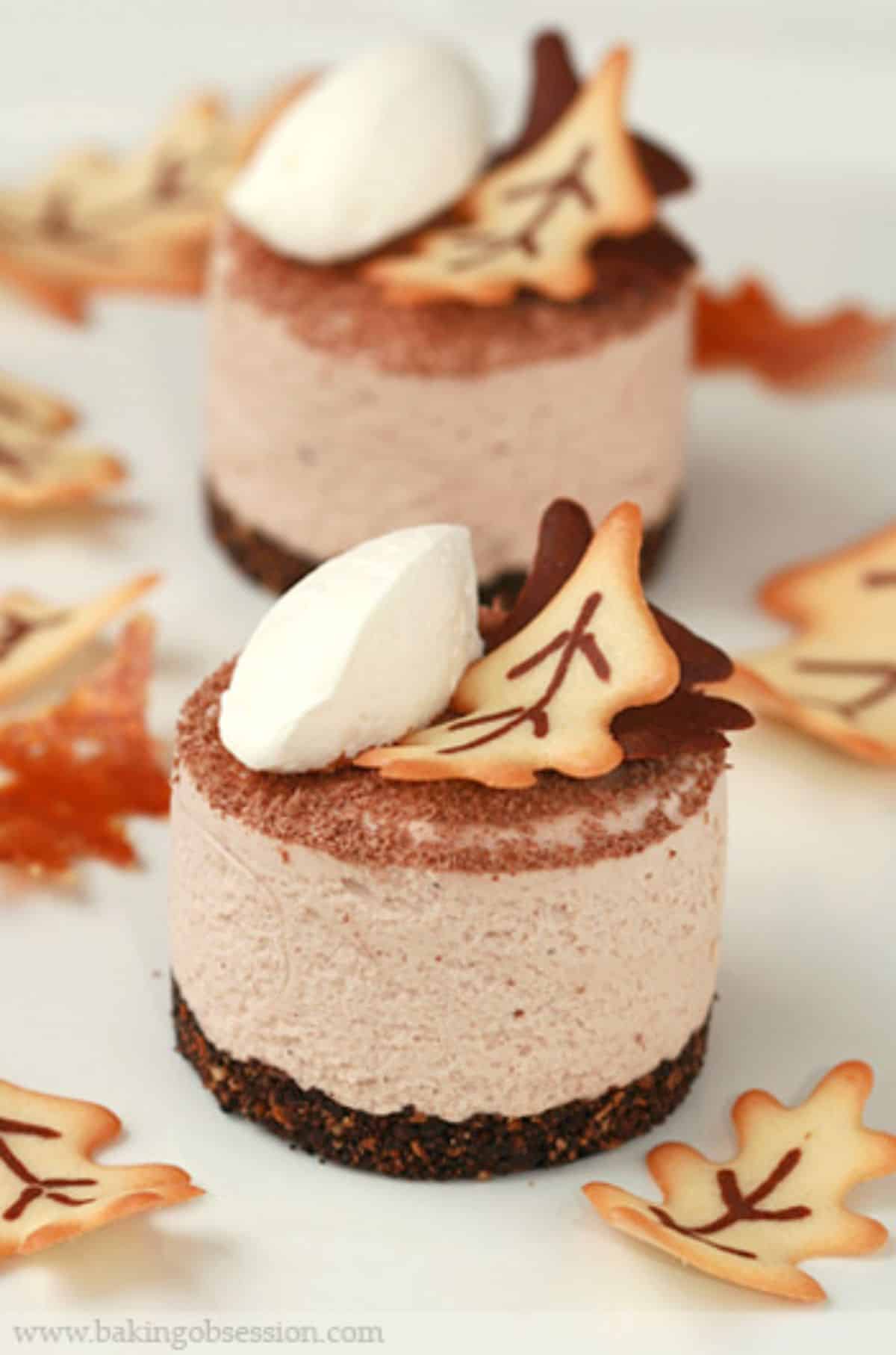 Pair this mascarpone mousse with cookies for the ideal dessert or mid-afternoon treat! We like using the water chestnuts for the crust and the mousse, adding a nutty flavor to both layers of this yummy cake.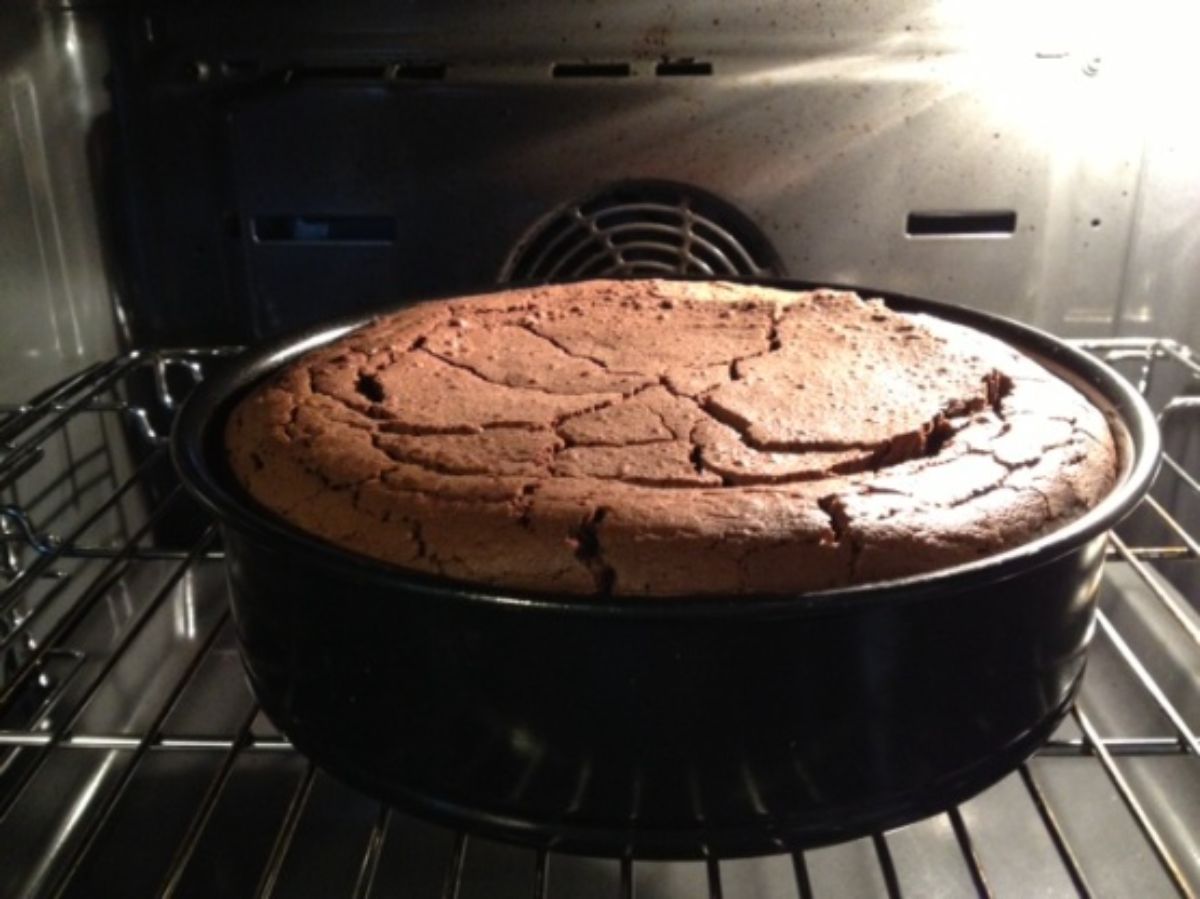 This gluten-free chocolate and chestnut cake takes 1 hour and 15 minutes to prepare and bake. Gather dark chocolate, eggs, water chestnuts or puree, sugar, rum, and canned water chestnuts for the top layer for an extra special dessert!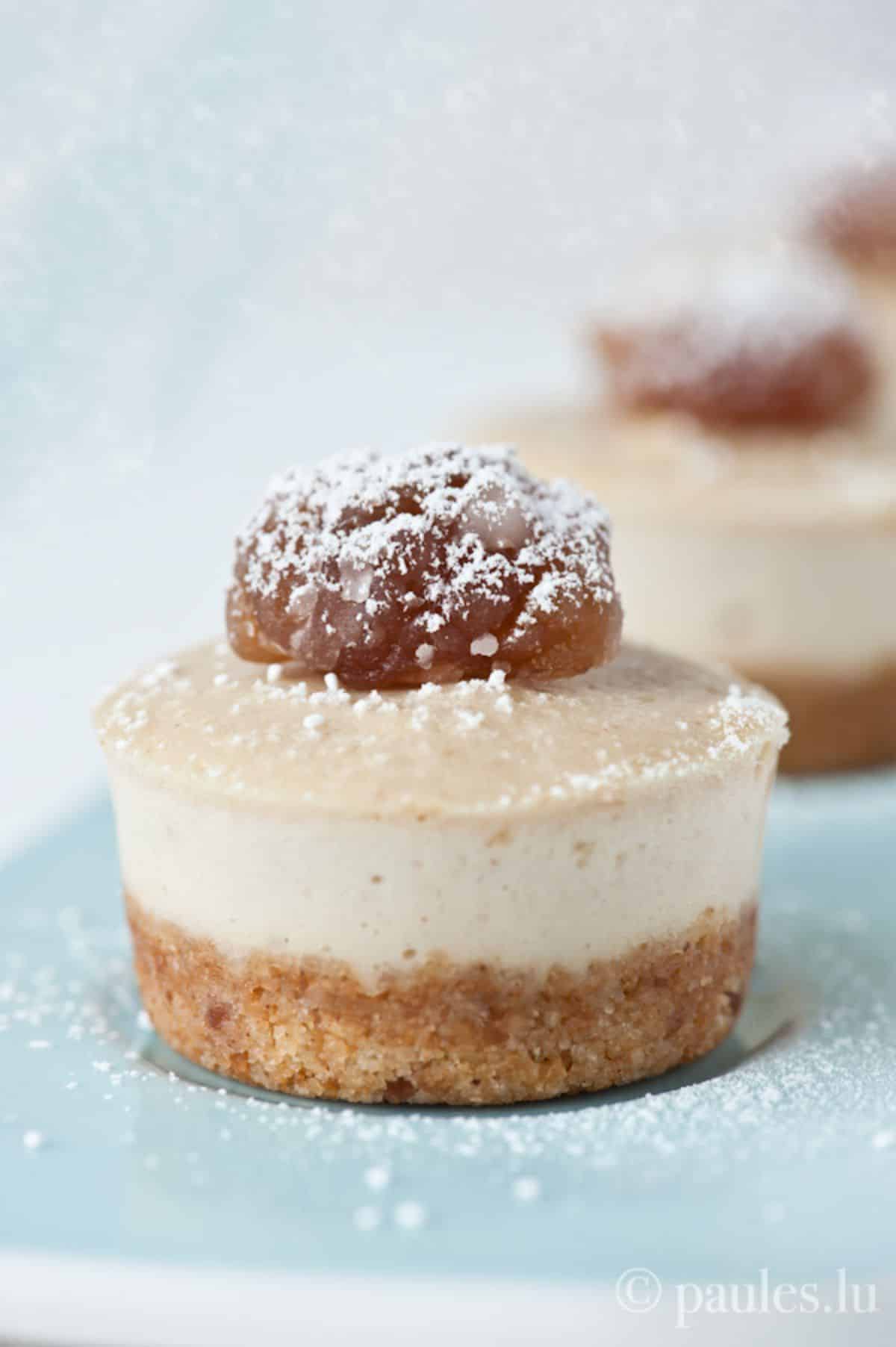 These mini cheesecakes are ideal for bringing to a holiday party. Top each one with a candied water chestnut for more sweetness.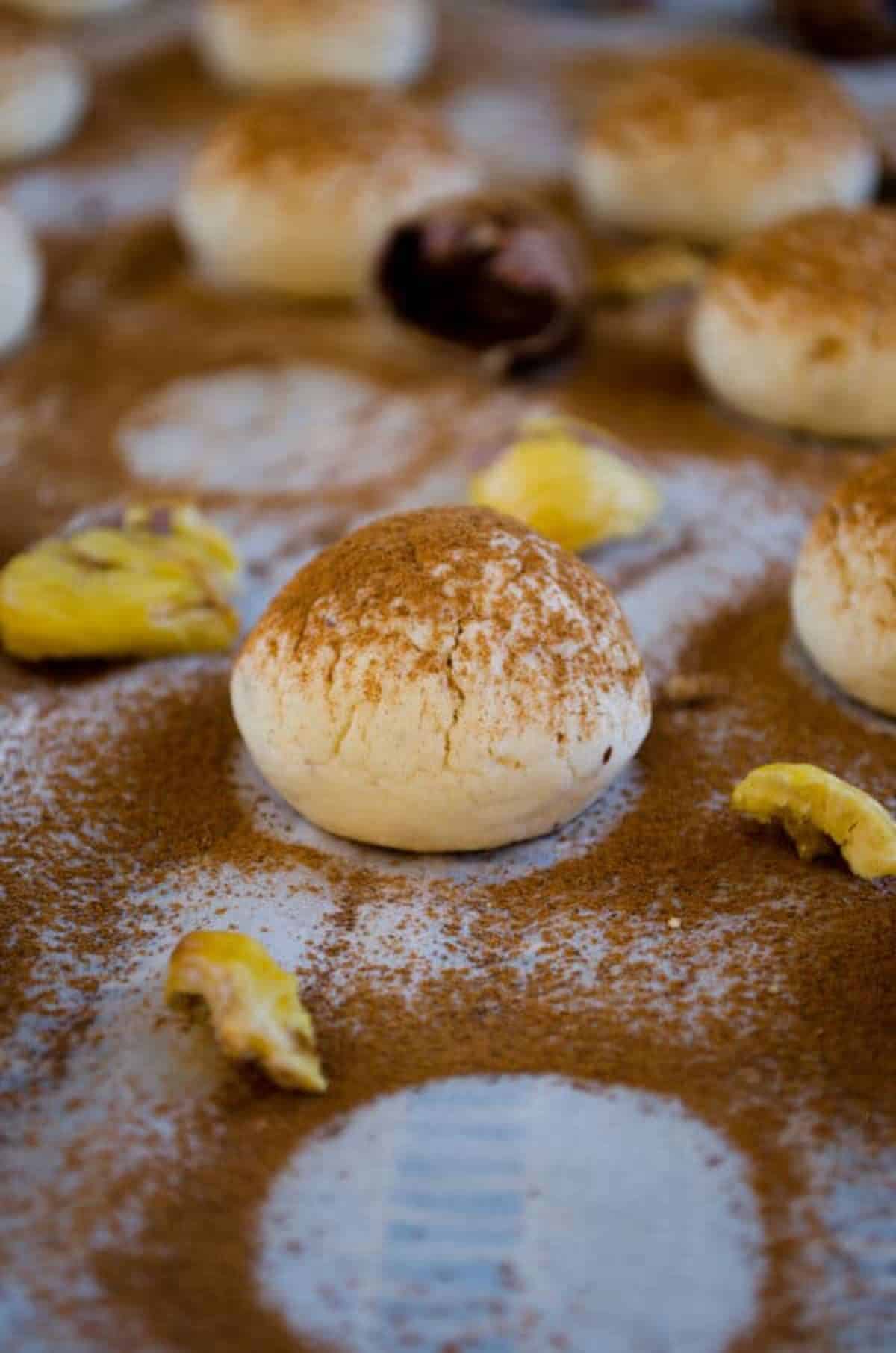 If you are making dessert for a party, you want to ensure everyone can eat it! That is why these gluten-free cookies are great for big parties and get-togethers.
All you need for this recipe are chestnuts, flour (substitute rice flour or gluten-free flour), butter, eggs, and typical baking ingredients. This dessert takes just 47 minutes and will make you feel like you're eating a sweet snack in a Turkish cafe!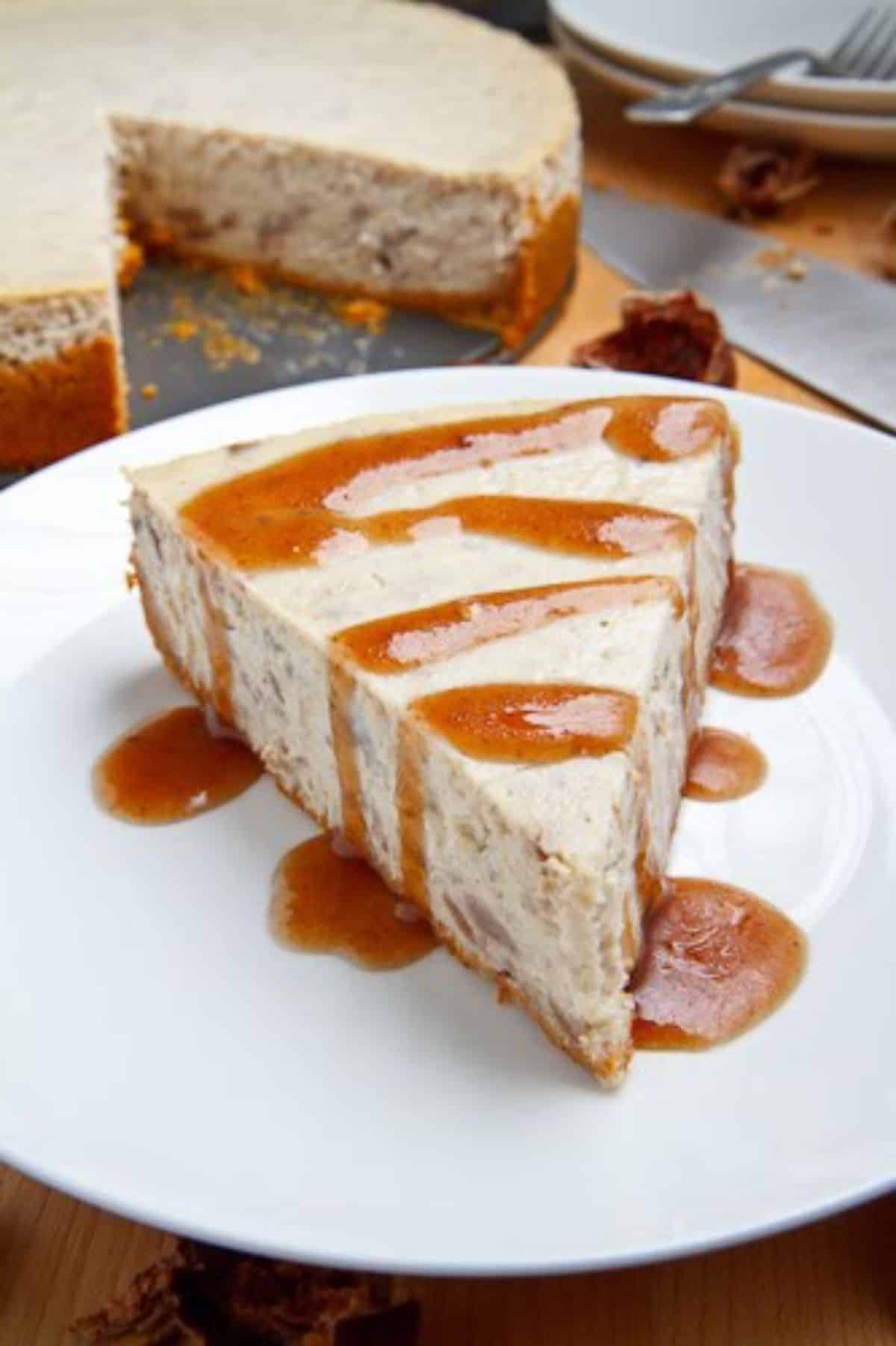 Adding chestnuts to the typical sweet cheesecake adds some nuttiness and bite that you wouldn't otherwise get!
Plus, you can make a sweet sauce to drizzle on top for extra flair. This chestnut cheesecake takes just 15 minutes to prepare. Use graham crackers crumbs, chestnut puree, and cream cheese for the main ingredients.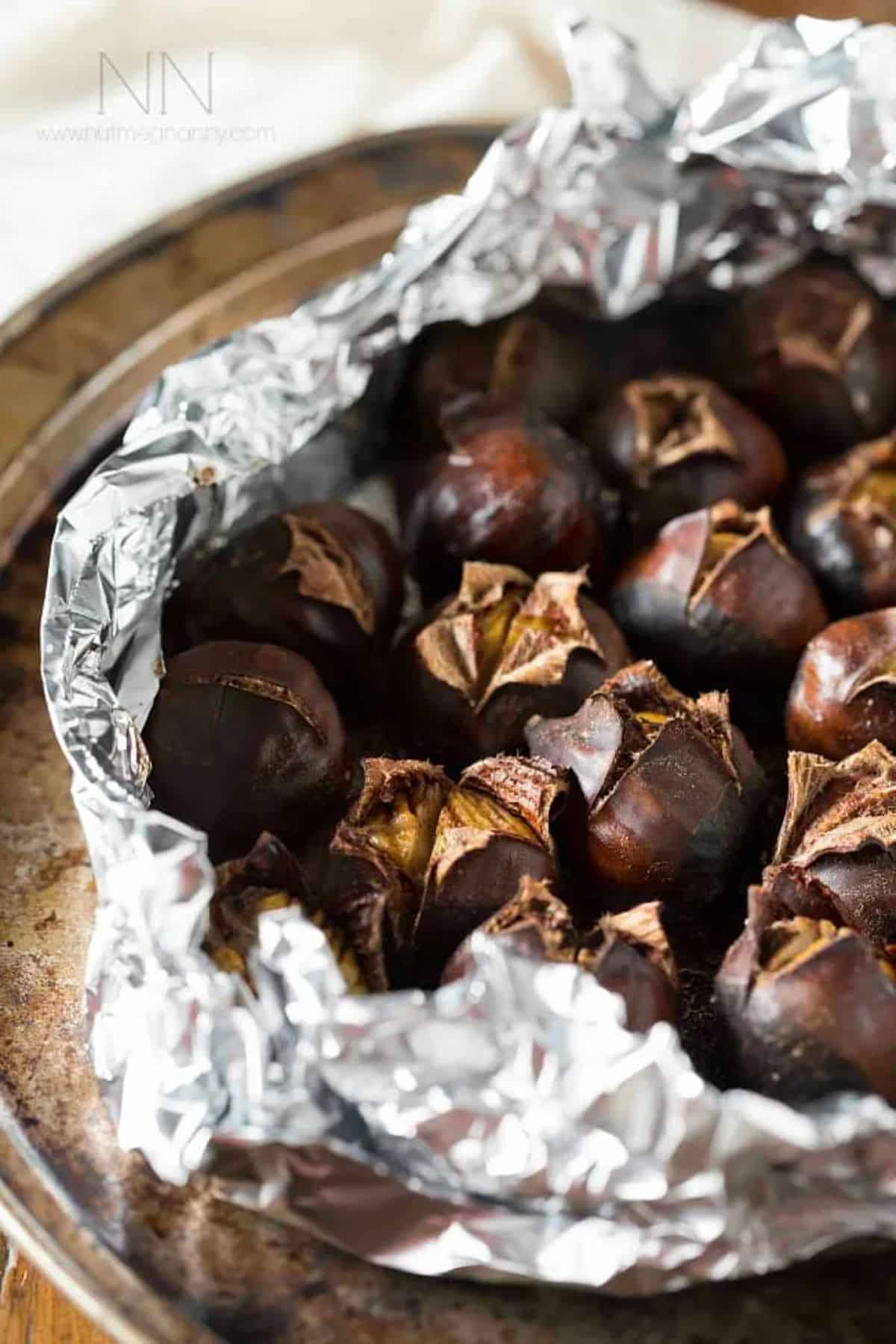 Roast your water chestnuts in spiced butter for more kick than your typical oven-roasted snack. Use chestnuts, unsalted butter, apple pie spice, and nutmeg for a holiday-inspired dish.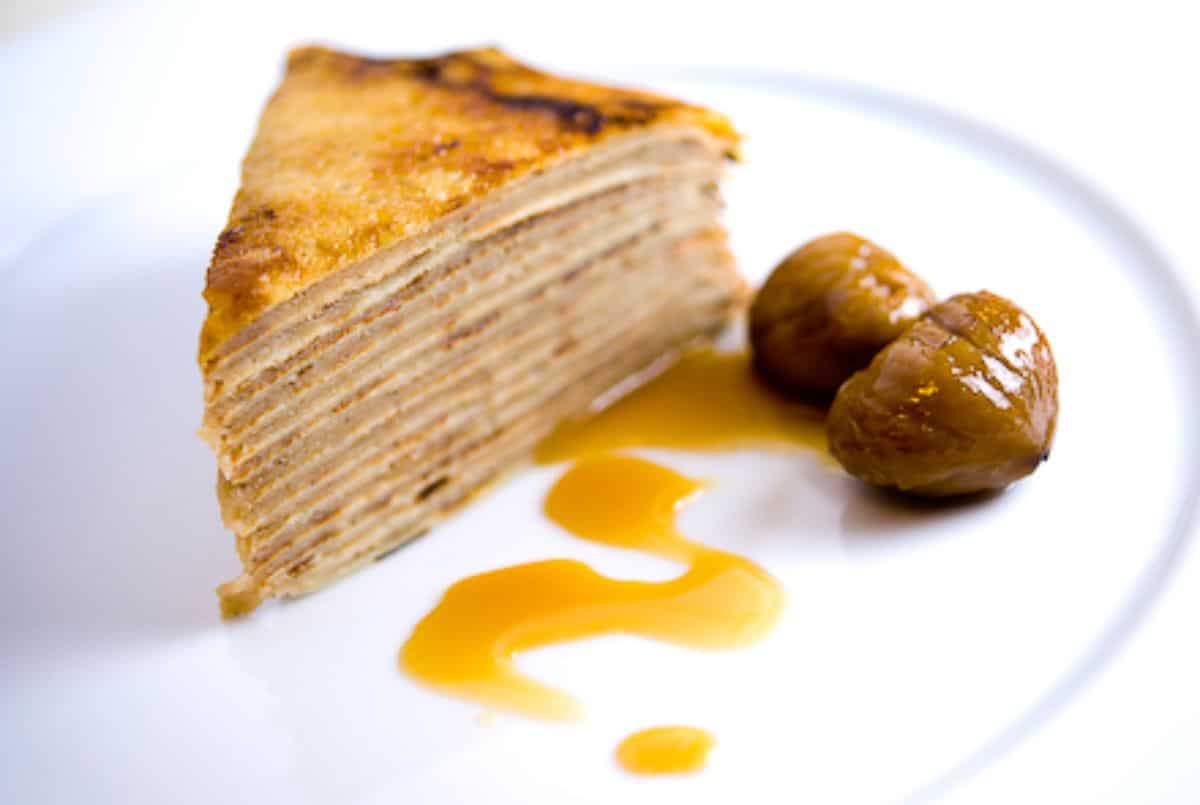 Nothing is better than a Nutella spread, peanut butter, or nut butter on your crepes unless you add water chestnuts directly to this thin pancake recipe!
You will need water chestnuts to make this chestnut cream drizzle in and on top of the thin pancakes.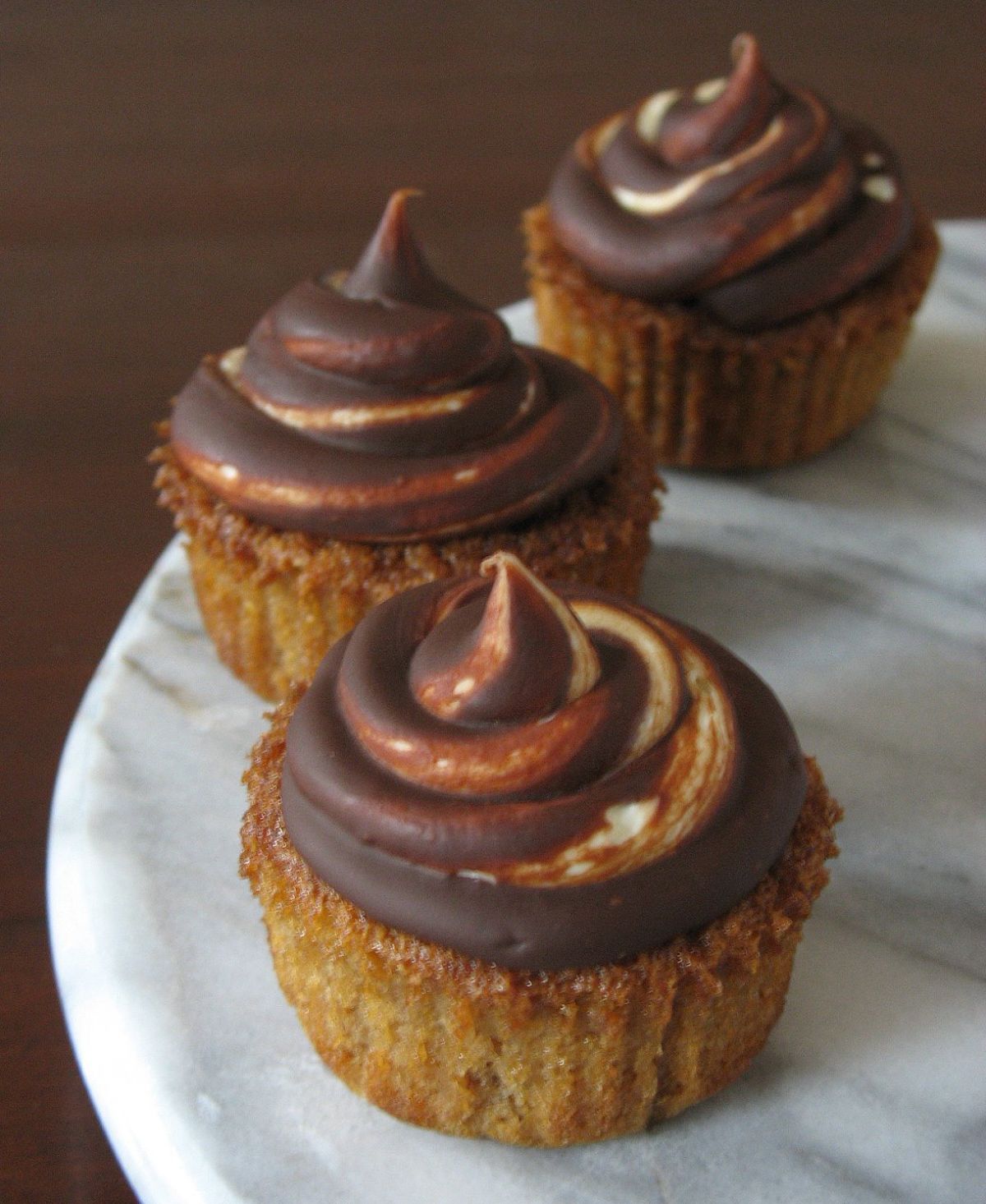 We love using water chestnuts as a substitute for an "unhealthy" nut additive in desserts like brownies, bars, cakes, and cupcakes. Try these chestnut cupcakes with swirled chocolate frosting to make the most out of your water chestnuts!
For the frosting, you will need the typical baking ingredients: chestnut puree (which you can make from freshwater chestnuts) and chocolate.
Make the chestnut puree by simmering the water chestnuts in condensed milk and adding your favorite spices! The water chestnuts are super versatile, so you can use them as a puree, sauce, sweet addition on top of a cake, and much more.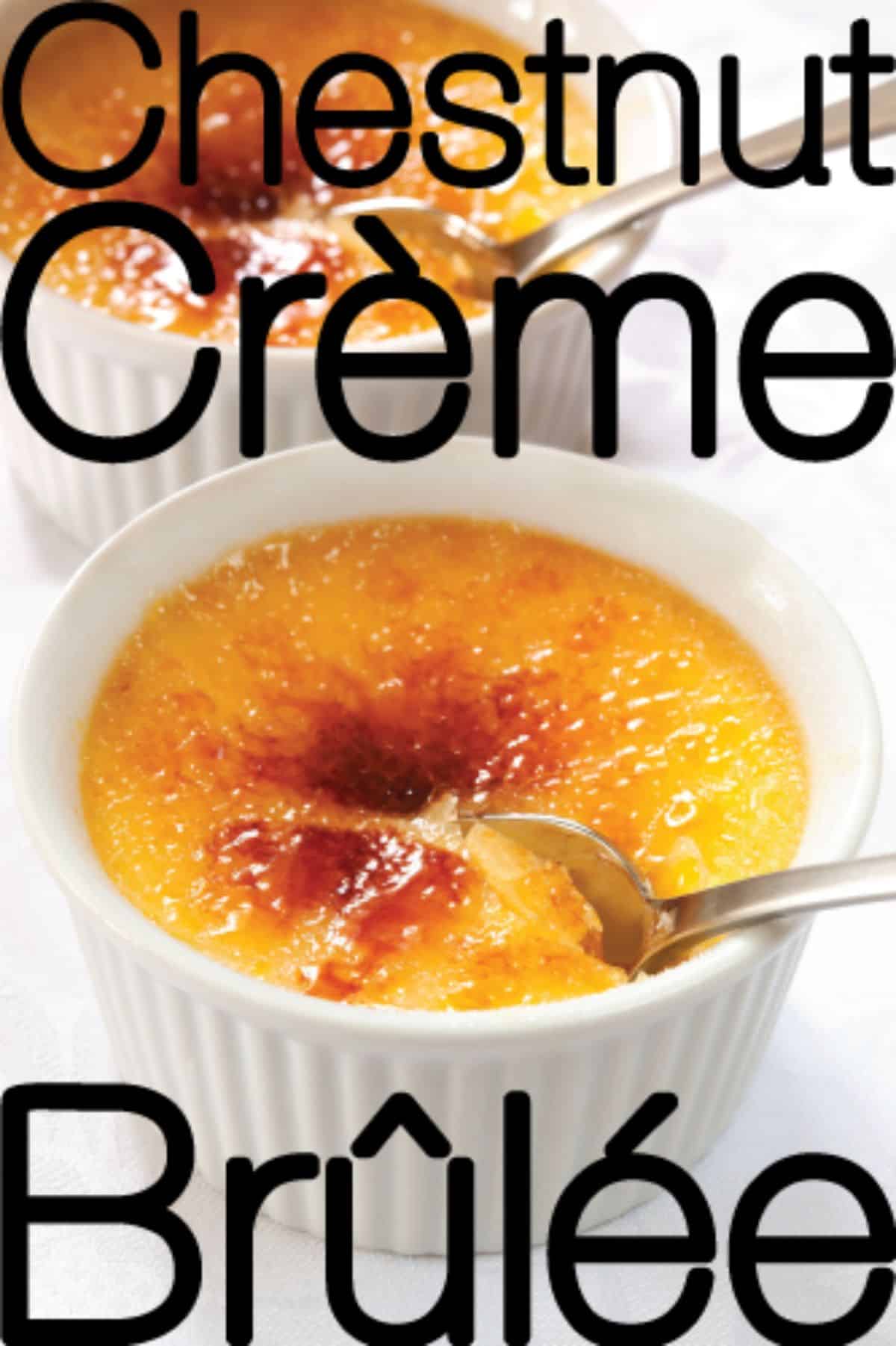 Creme brulee is a trendy and widespread dessert that typically screams fine dining! But you can make this from the comfort of your home using water chestnuts and the typical ingredients. We love making chestnut creme brulee for Christmas and holiday events.
Use heavy whipping cream, vanilla beans, cinnamon, sugar, eggs, Creme de Marrons, and chestnuts to make this tasty 'Creme de Marrons Chestnut Creme Brulee.'
You only need around 1 hour of prep and cooking time, meaning this is an easy and fast recipe for a last-minute party. Bake the final custard for about 45 minutes and let it cool before storing or serving.
Do you need a portable snack or treat to bring to a holiday party, and do you need to remember? If so, we have the ideal snack for you!
These candied chestnuts are fast, easy, and simple to make, meaning that even if you are not a fan of baking or cooking, you will love making them.
All you need for this salty and sweet dish is brown sugar, butter, and cinnamon.
Start by gathering your water chestnuts and spices. Begin your 5-minute prep time by making candy syrup, adding the chestnuts, and letting the mixture boil. You are done.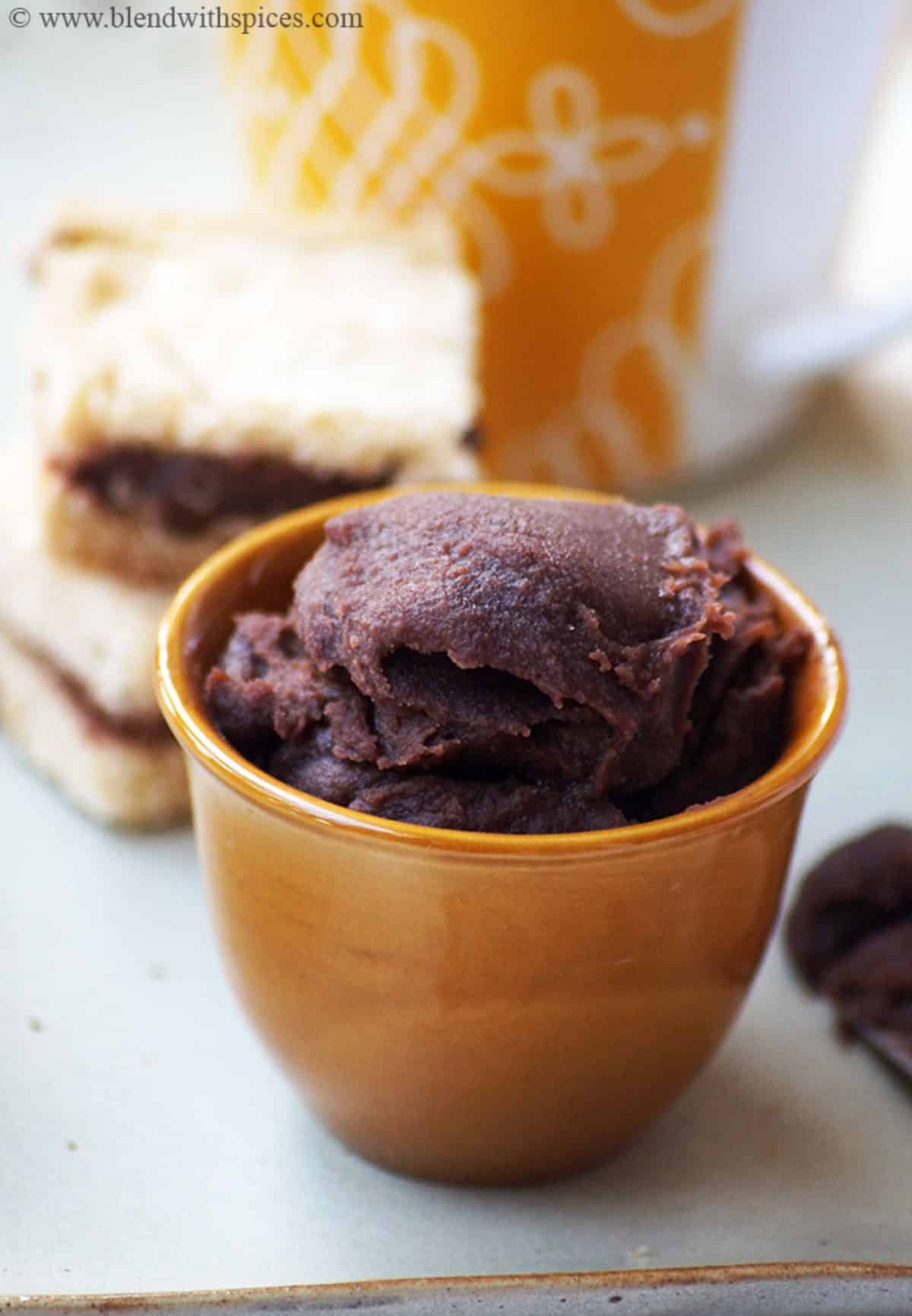 The main ingredients for this creamy and sweet spread are cooked water chestnuts, dark chocolate, sugar, vanilla, and salt. We love this spread for putting on nut-infused bread, like walnuts, pairing it with jam, or using it as a dip for fresh fruit.
Plus, you can store this spread for a long time, so it always goes right! This quick recipe takes just 5 minutes to prepare and 8 minutes to cook, making it great for a last-minute dessert party.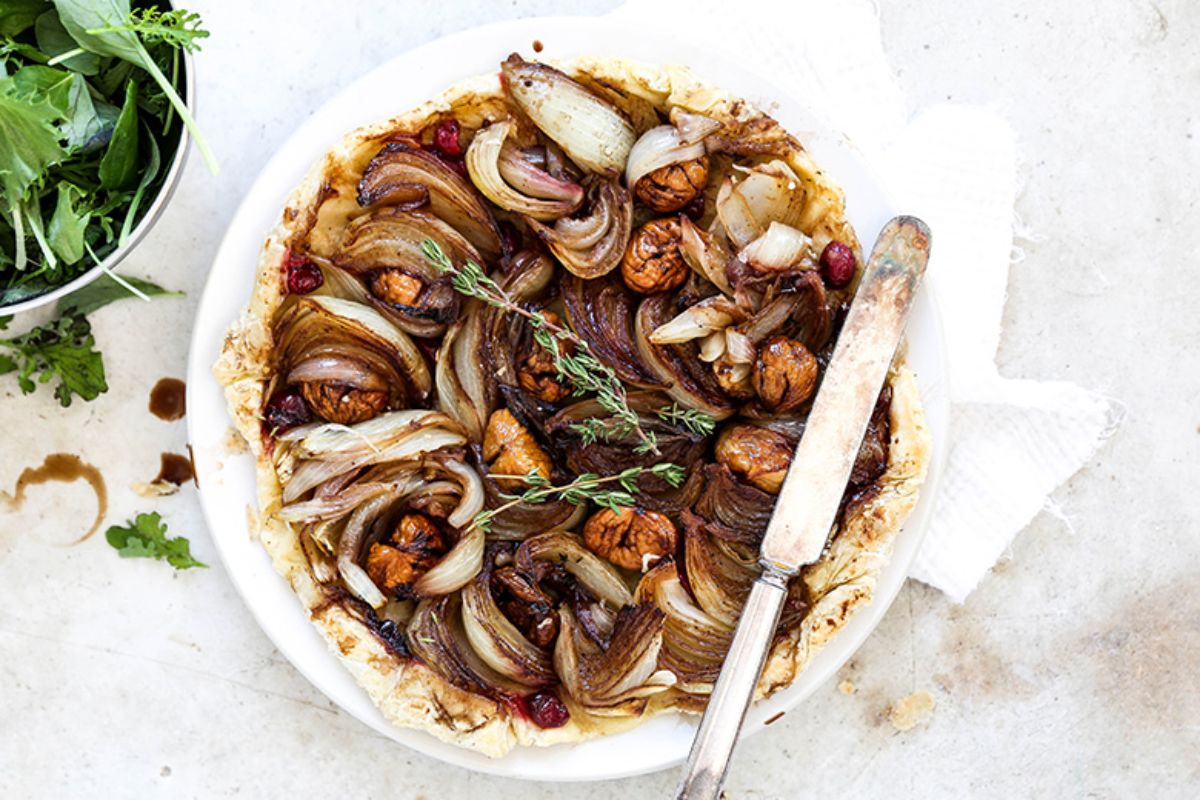 This incredible tarte tatin looks like a highly complex dish, but it is easy to make! We love this onion tart with water chestnuts and cranberries for some extra crunch and sweetness.
All you need for this fast and easy recipe are the typical seasonings and oils, whole water chestnuts, fresh cranberries, thyme, puff pastry, onions, and cranberries (optional). These recipes take 15 minutes to prep and 45 minutes to cook.
Start by preheating your oven, cooking the vegetables, and preparing your puff pastry. Bake the final product for 22-25 minutes or until the edges are golden brown, and then serve to your guests.