Here's my latest project that I finished today. I'm calling it my vintage Mickey Mouse cardholder, and it's hanging in a corner of our kitchen.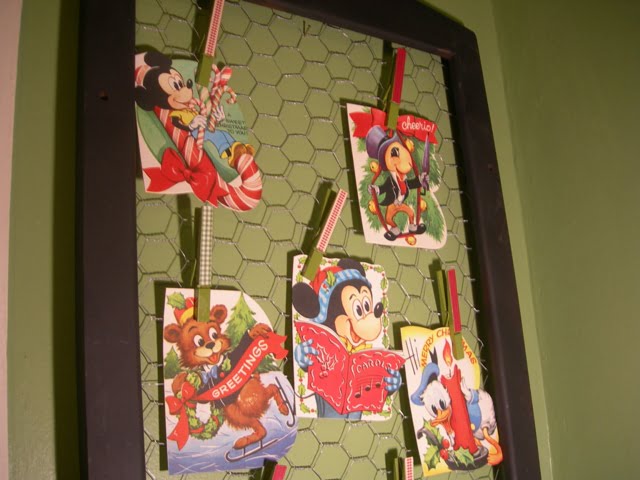 I was originally going to use this as our Christmas card holder. I love to display our cards, and I usually hang them on two long ribbons. But I wanted to do something different this year.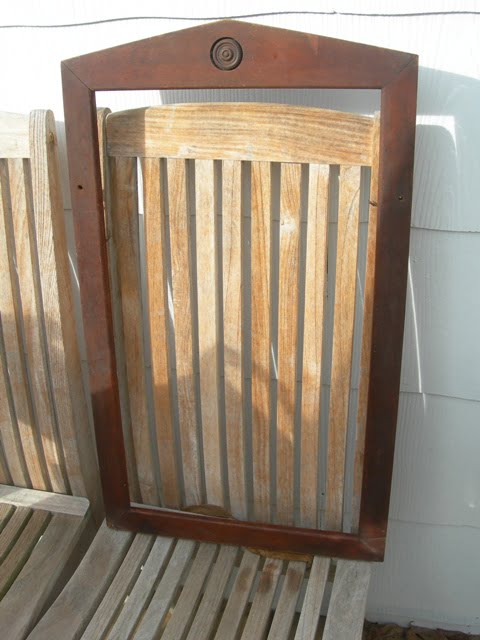 This past Monday, we found this old frame at the auction. Today Leo spray painted it black and attached some chicken wire to the back.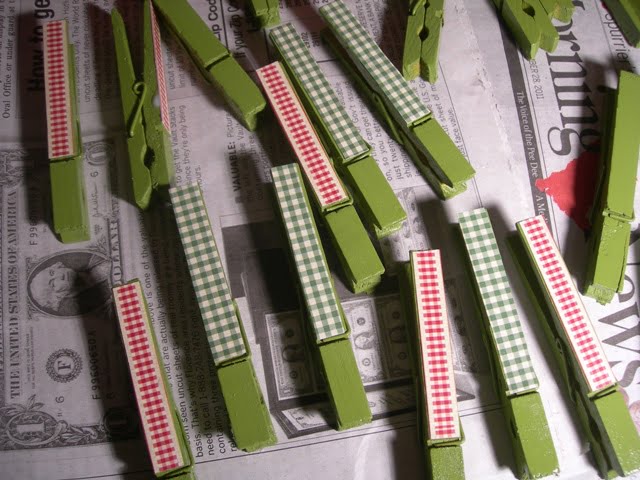 I had already spray painted some clothespins and decoupaged some scrapbook paper to them.
But when we hung the cardholder up in the kitchen, I realized that it really wasn't large enough to hold all our Christmas cards.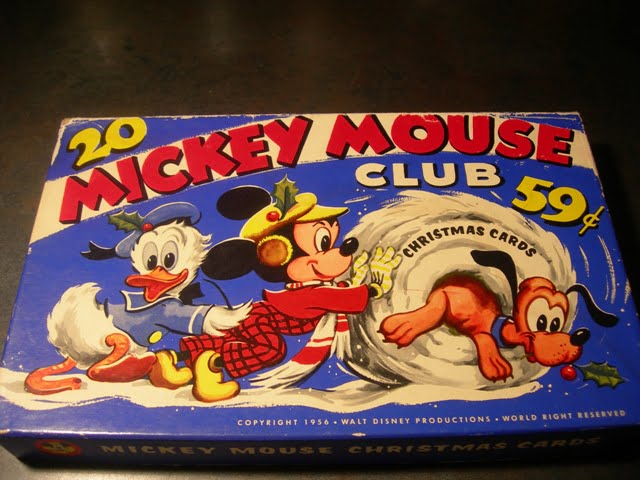 In the meantime, I had been wondering what I could do with these vintage Mickey Mouse club Christmas cards. They were made in 1956, and I've had them since the 1980s. A special friend gave them to me as a gift.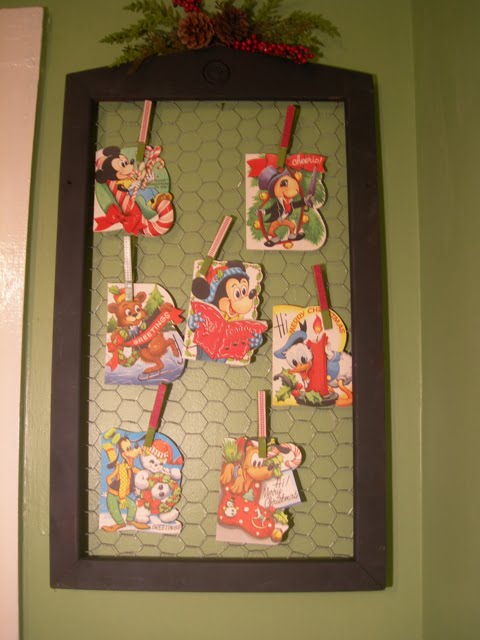 So it didn't take me long to think about displaying them on my new cardholder!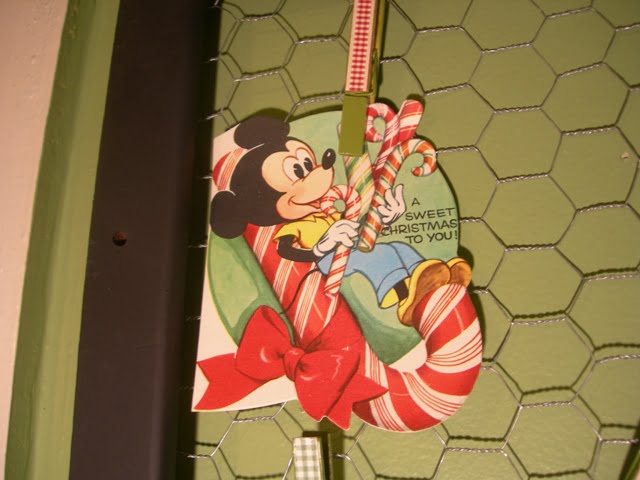 It's just perfect for displaying Mickey and the gang.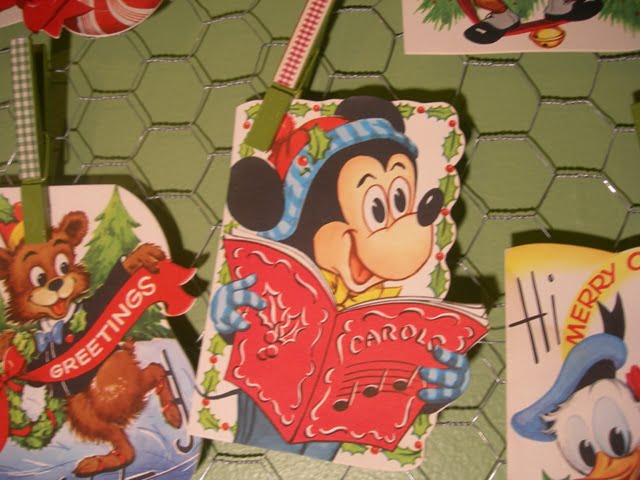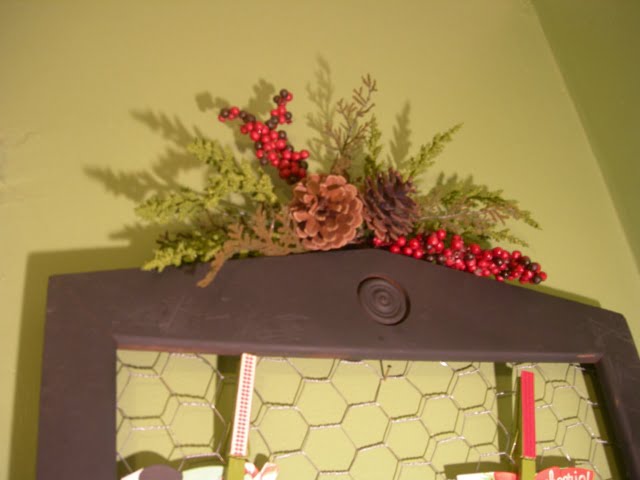 I added a little greenery to the top, and you can see the decorated clothespins in this photo.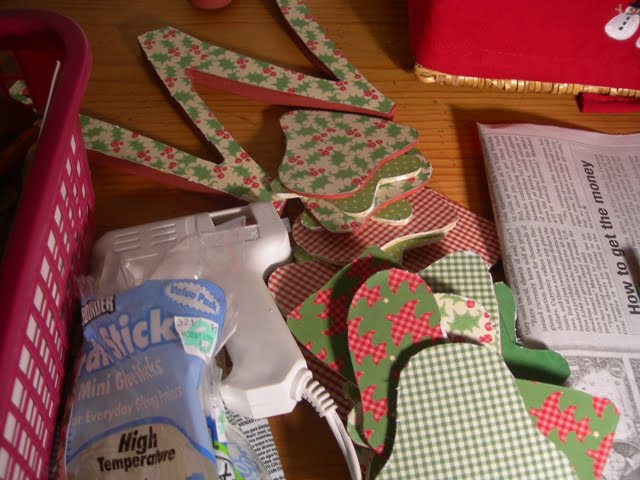 I've also been working on some ornaments for the tree that we have on our porch and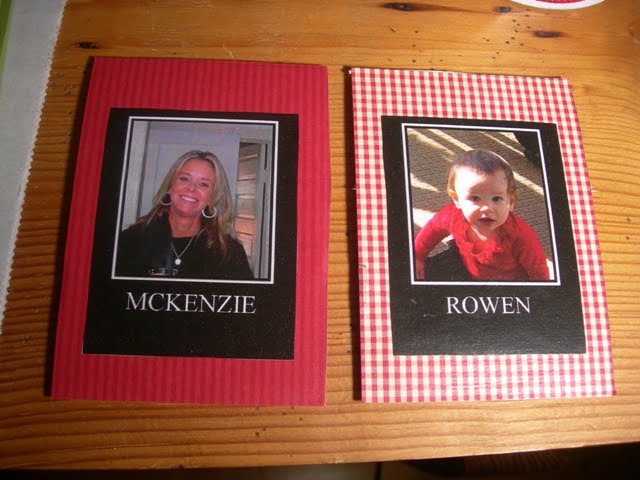 some ornaments with names of everyone who comes to the Crossroads on Christmas Eve.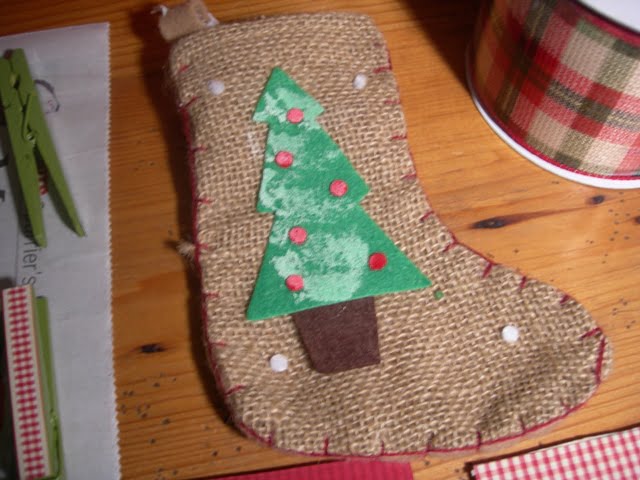 I'm hanging these cute little burlap stockings on the porch tree that I bought last year at the dollar store.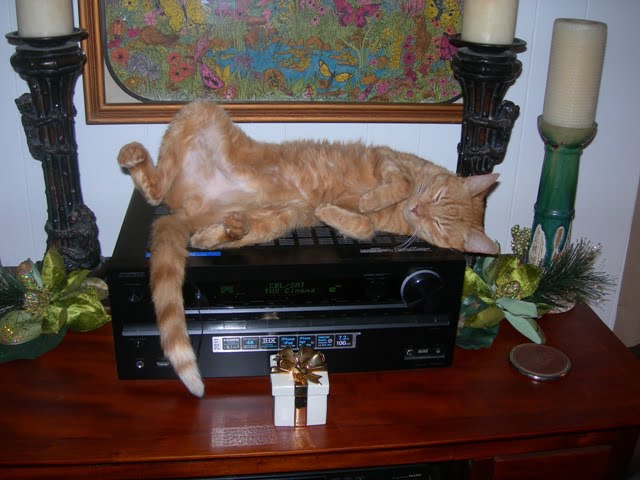 And when I finish all these projects, I'm going to relax like Henry!