I have a vintage accordion peg rack that's been hanging out in my storage building for at least 3 years. Some people call them folding coat racks, expandable wall hangers, or a folding clothes hanger.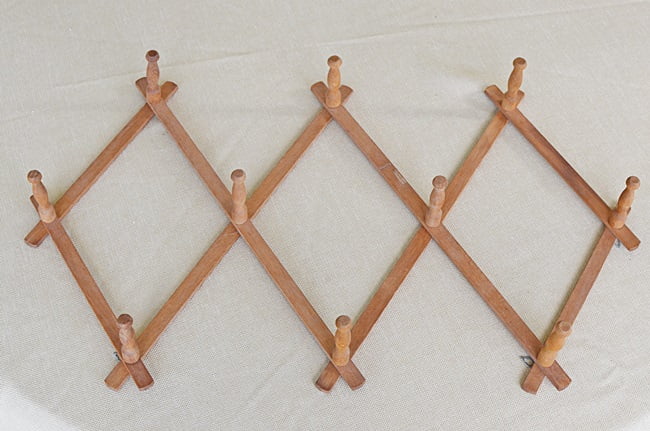 Now you know what I'm talking about, right? You've probably seen them a million times and have never thought how you could use one other than to hang some clothes or hats on.
I suppose that I couldn't think how to use this vintage accordion peg rack either since it had been in my building for so long!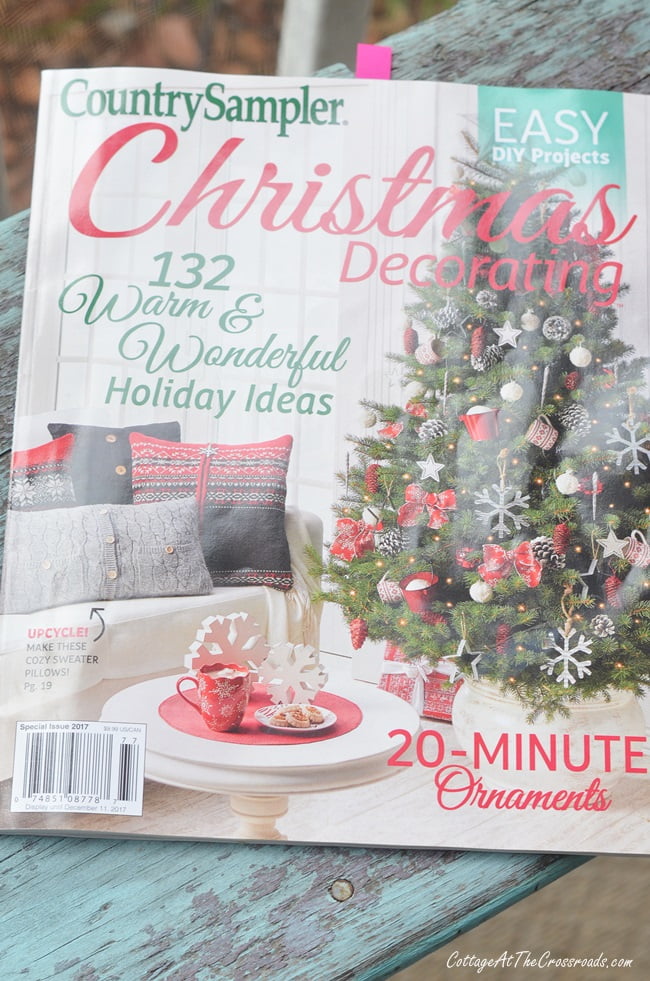 About a week ago, I was perusing this special issue of Country Sampler Christmas Decorating magazine. Which is a great issue that is chock full of doable ideas, I might add.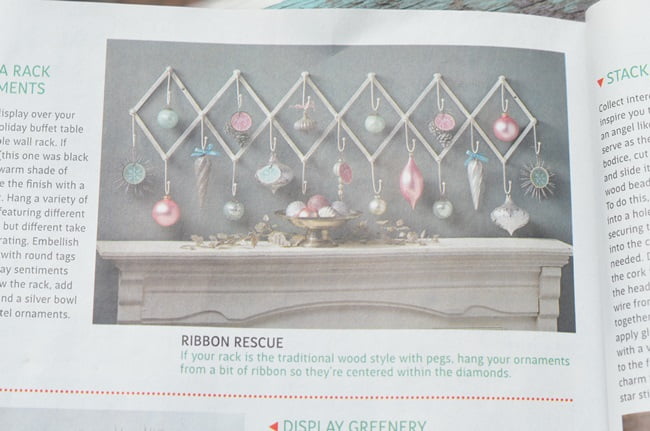 When I happened to see on page 104 a photo of a folding rack similar to the one I had. So I rushed out to the storage building to find my rack.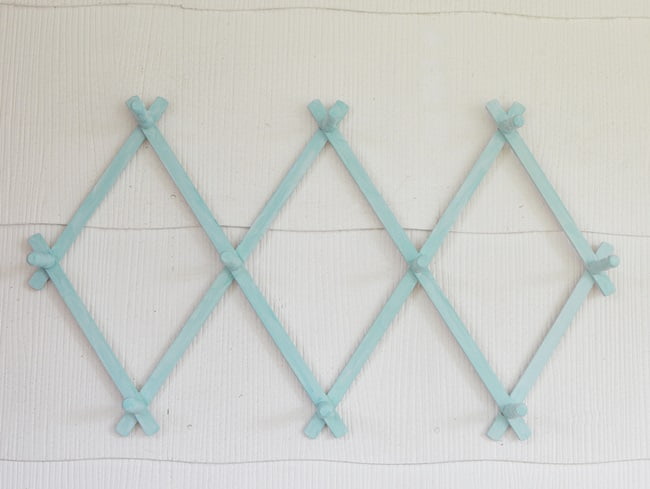 Before I knew it, I had it painted this pretty aqua blue that I use on the front porch because I knew EXACTLY how I was going to use it!
You see, it's way too soon to be decorating for Christmas, but as a blogger, I have to start planning what I'm going to do right now.
And, yes, I already have a theme and a color scheme picked out for the Christmas front porch. And the folding peg rack is all part of the plan.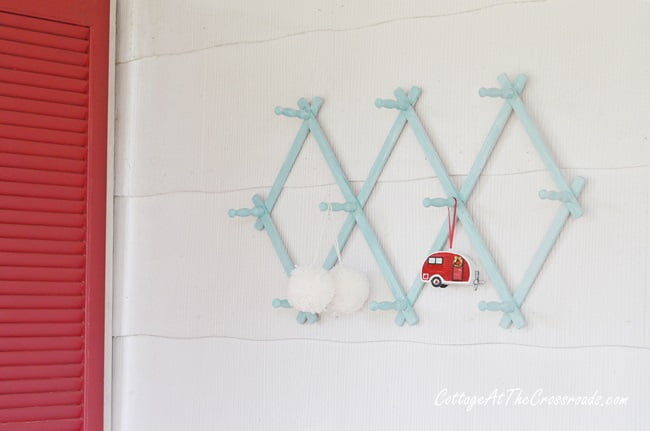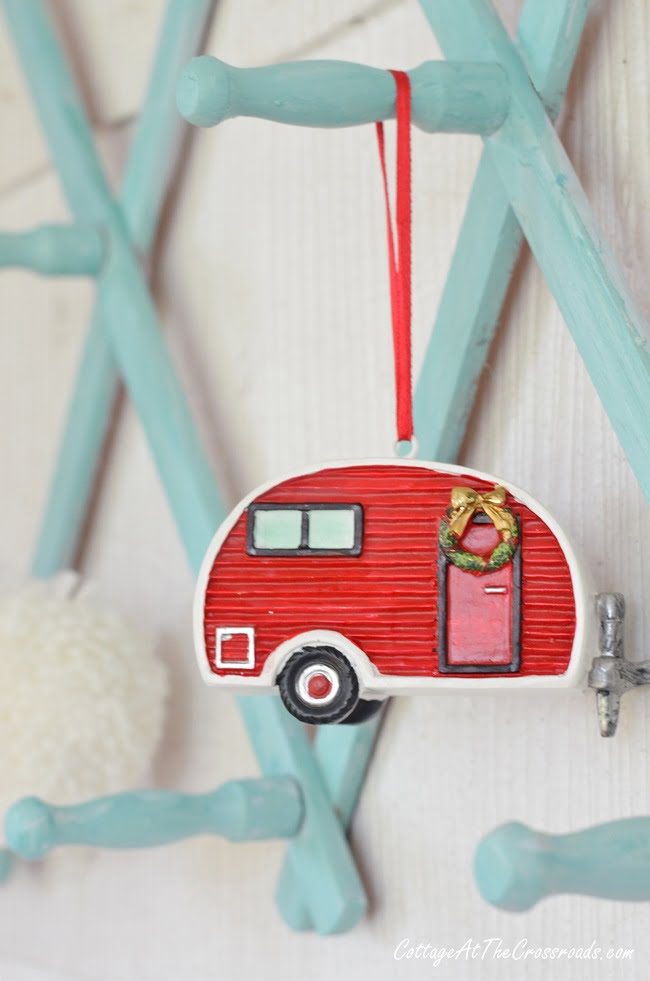 I've already hung the rack in this corner of the porch. It's a fairly large space that is above the chair that I sit in. As you can see, my color scheme is aqua and red, and I'm not giving away my theme but I am showing you just a small clue!

This is the first Christmas ornament that I've purchased this year. I found it on sale at JoAnn's. Oh, isn't it just the cutest thing? Were you guessing that I'm going to hang ornaments on my newly painted vintage accordion peg rack?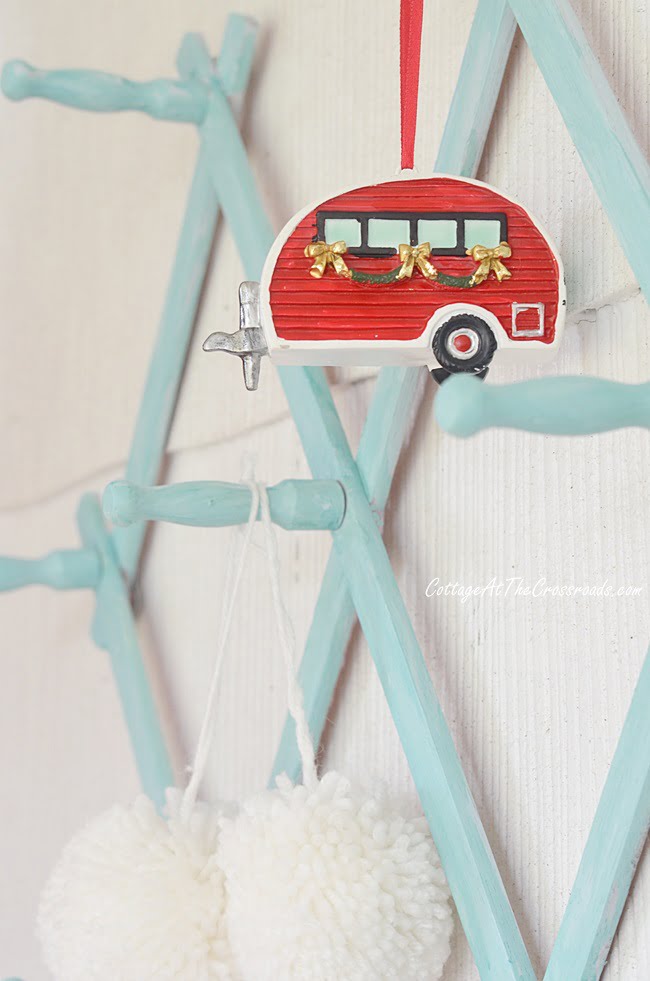 Each side of the ornament is just a little different. And the fluffy pom-poms look a bit like snowballs! I'm getting excited already!
Who would have thought that an old folding clothes rack would make such a cute Christmas ornament display???
Perhaps you have one of these old racks stored away but if you don't, they are readily found in thrift stores or on websites such as ebay or Etsy.
I promise that I'm not going to start Christmas decorating! I'm just planning ahead and getting a few projects started in advance.