How our Valentine's Day Tree Came to Be
I was a little slow in taking down the Christmas decorations this year, and our new skinny tree in the dining room was still standing in January. Leo suggested that we leave it up and I could decorate it for all the seasons. And at first I thought no.
But Leo requested it again and ladies, let me tell you, when your man mentions something twice, you'd better pay attention!
So the skinny tree stayed up in the dining room and we both enjoyed the glow from the lights on the bare tree for several weeks.
And I eventually dug around in the storage building until I found the tote that contained the Valentine's Day decorations.
Over the years, I have accumulated a lot of decorations so I had plenty of things to decorate a Valentine's Day tree. So I got to work this weekend and now it's ready. Here it is!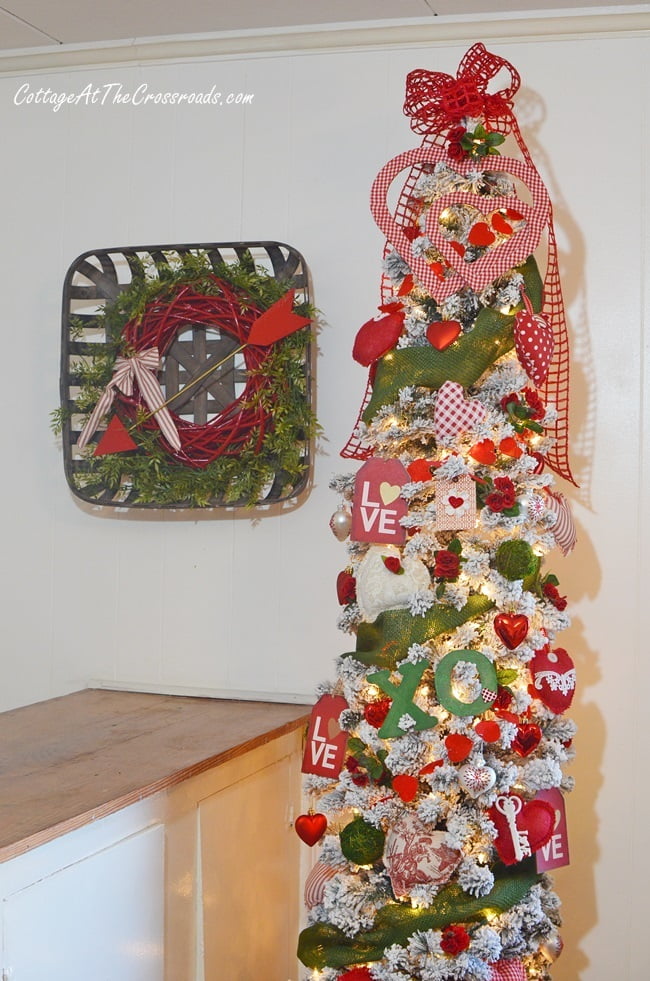 As you can see, I decorated it with a red and green theme, mainly because the color green is in our dining room. But I'm also a firm believer in carrying over pieces of one season's decorations into the next season. So don't be surprised to see the green elements on the tree for St. Patrick's Day and then spring!
I also put a wreath in the tobacco basket. If you have been following our blog for a long time, you may remember seeing the red wreath and even the greenery. The wooden arrow, though, is new and came from JoAnn's.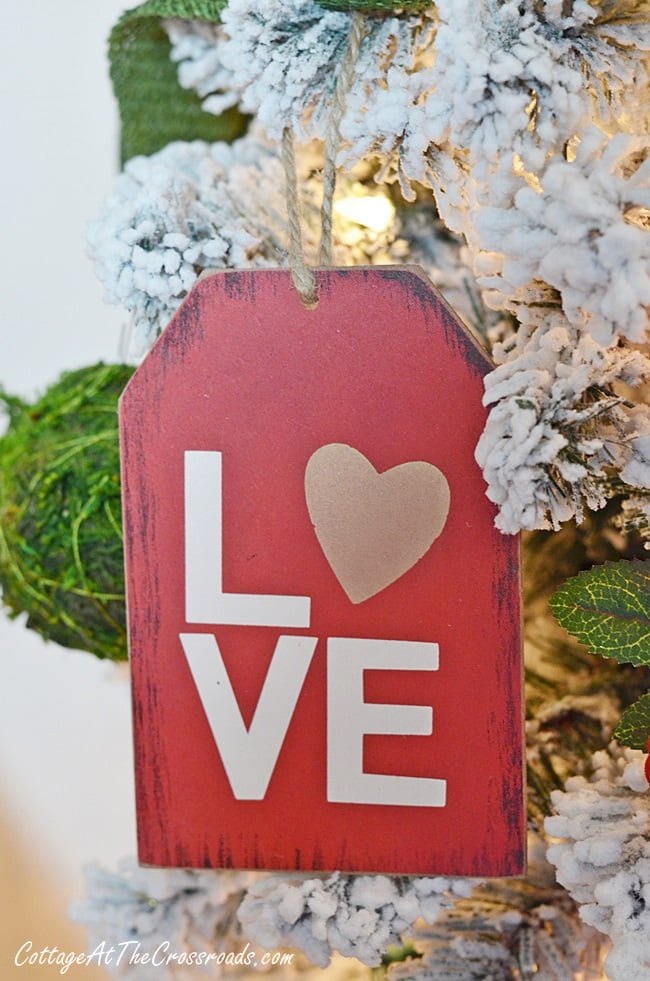 Love is definitely in the air around the Crossroads! Aren't these wooden ornaments the cutest things? These are new and I found them at Walmart this year.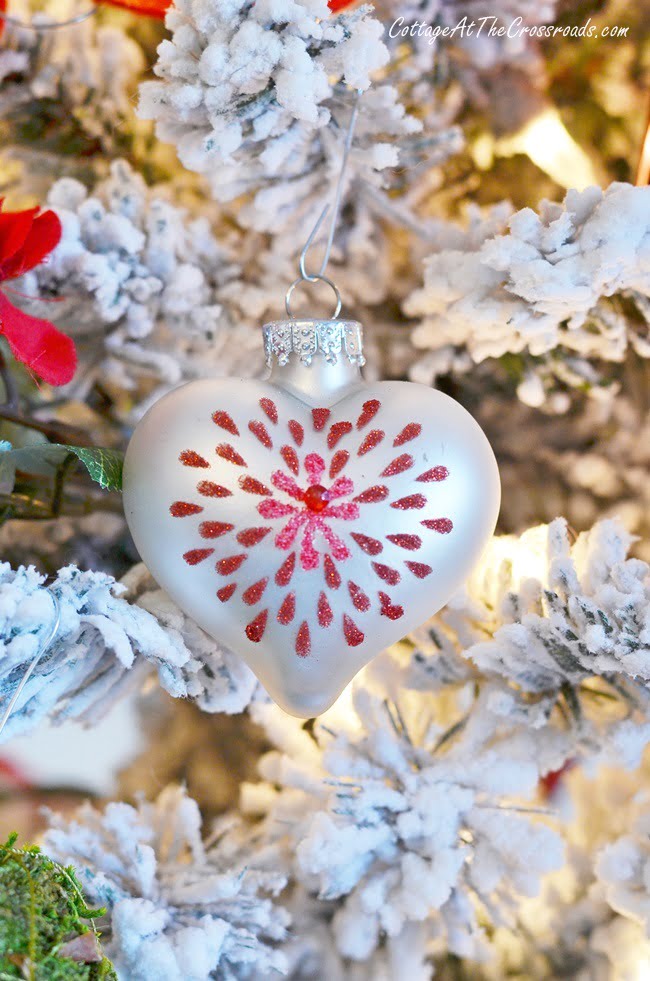 These heart shaped ornaments I've had a long time. They were Christmas ornaments that were sold at Lowe's, and I'm so glad I got them when I saw them.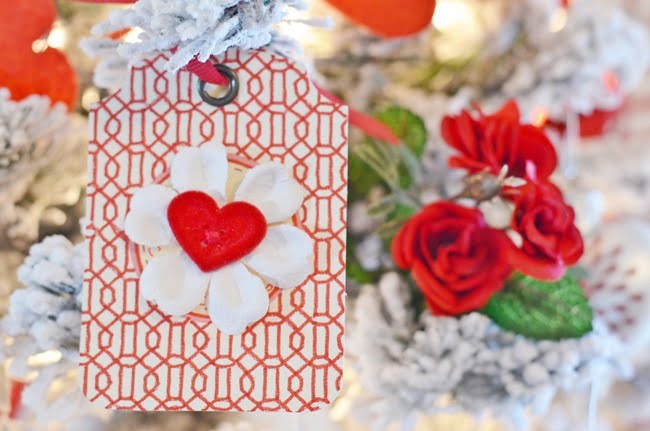 This paper tag was taken from an old white ruffled Valentine's Day wreath that I found in the storage building.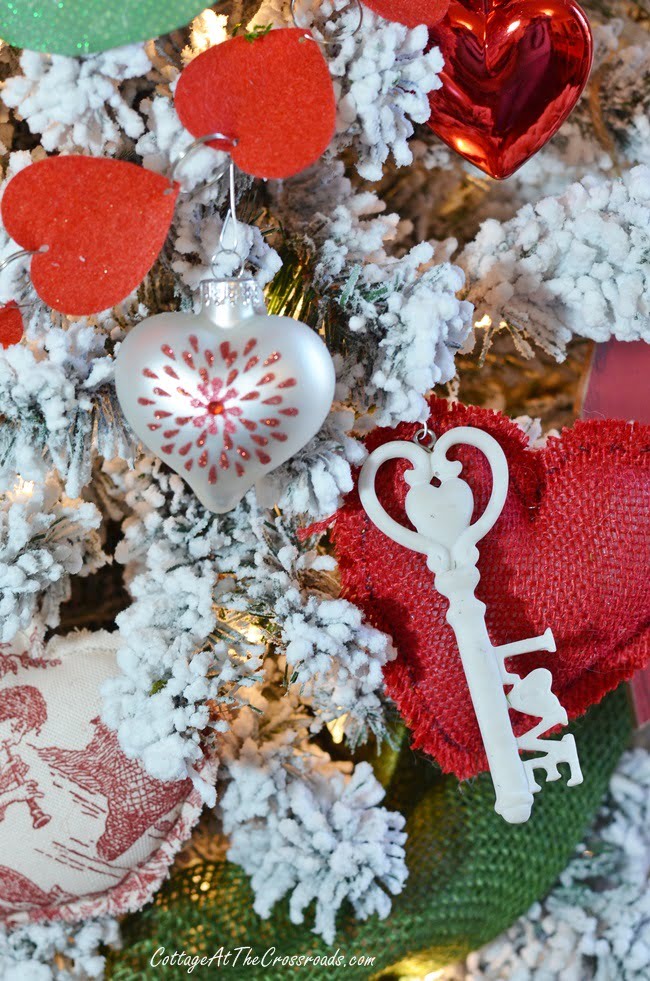 The white key was taken from the same wreath!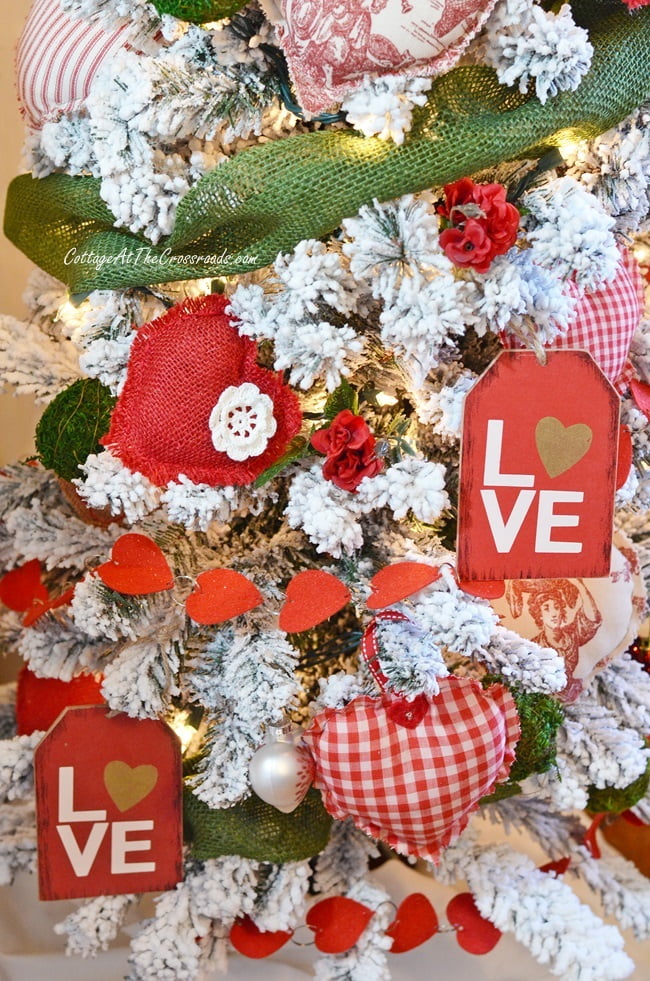 You may also recognize some of the fabric hearts that are hanging on the tree. I've used them over the years to decorate for Valentine's Day.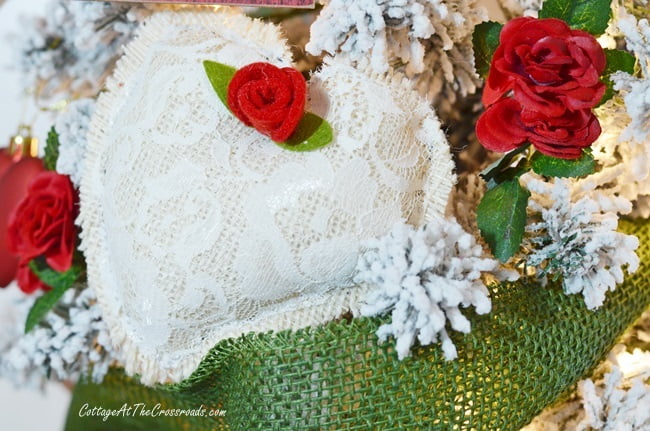 This lace covered burlap heart is one of my favorites.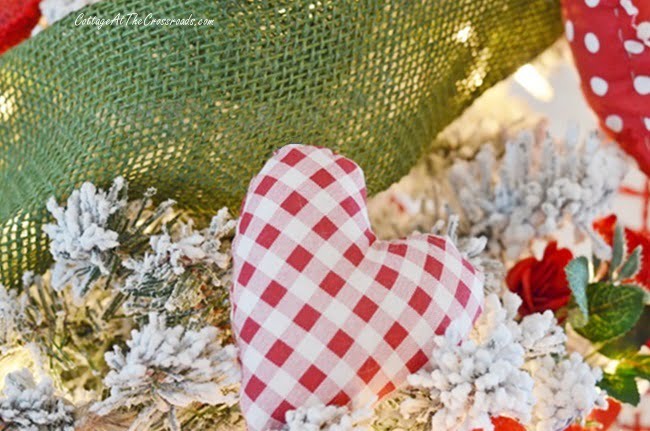 As well as this sweet gingham heart.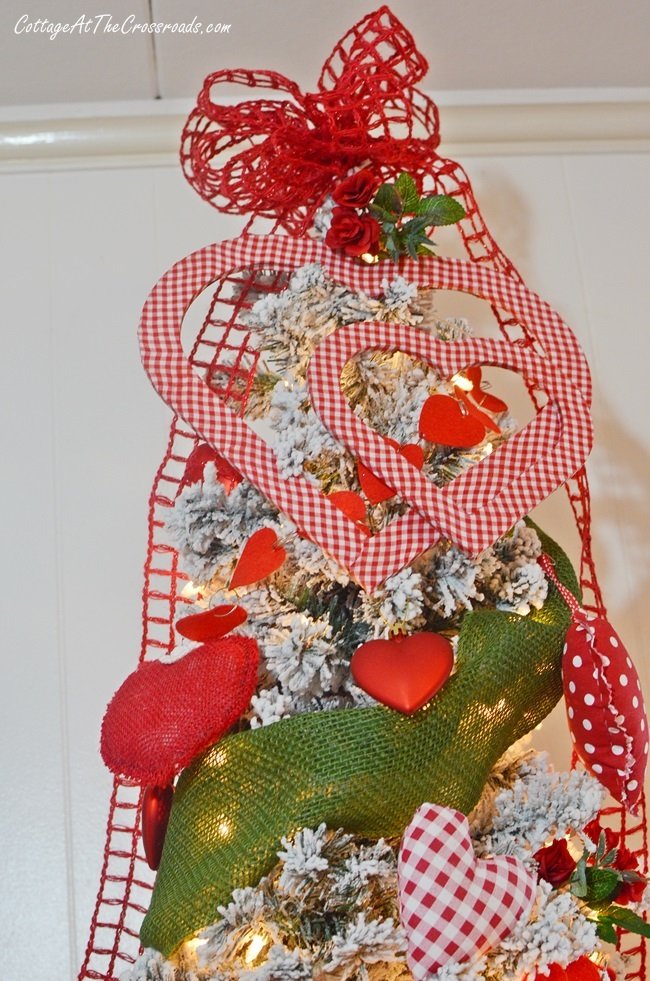 And speaking of gingham, I did cover some wooden hearts that I found at Target with some gingham fabric to serve as tree toppers. The open weave ribbon I've had for several years.
I'll have to admit that this is the first time that I've decorated a Christmas tree as a Valentine's Day tree. Oh, I've decorated a small tree for our kitchen but never a full-sized tree. And y'all, we are really loving it! It lends a little romance to our country cottage.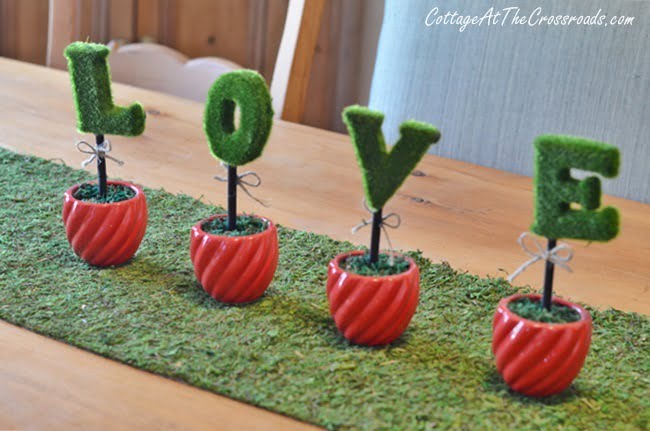 I have plans to create a simple Valentine's Day tablescape. These little red ceramic pots with the moss covered letters were ordered from Amazon, but they are now currently available. As soon as I saw them, I knew they'd fit with my red and green theme for the dining room!
Any of your Christmas trees still up? Just turn one into a Valentine's Day tree!