The sun popped out this weekend and it put me in the mood to get a little Valentine's Day decorating done. So I'm sharing this Valentine's Day kitchen wreath that I got finished today.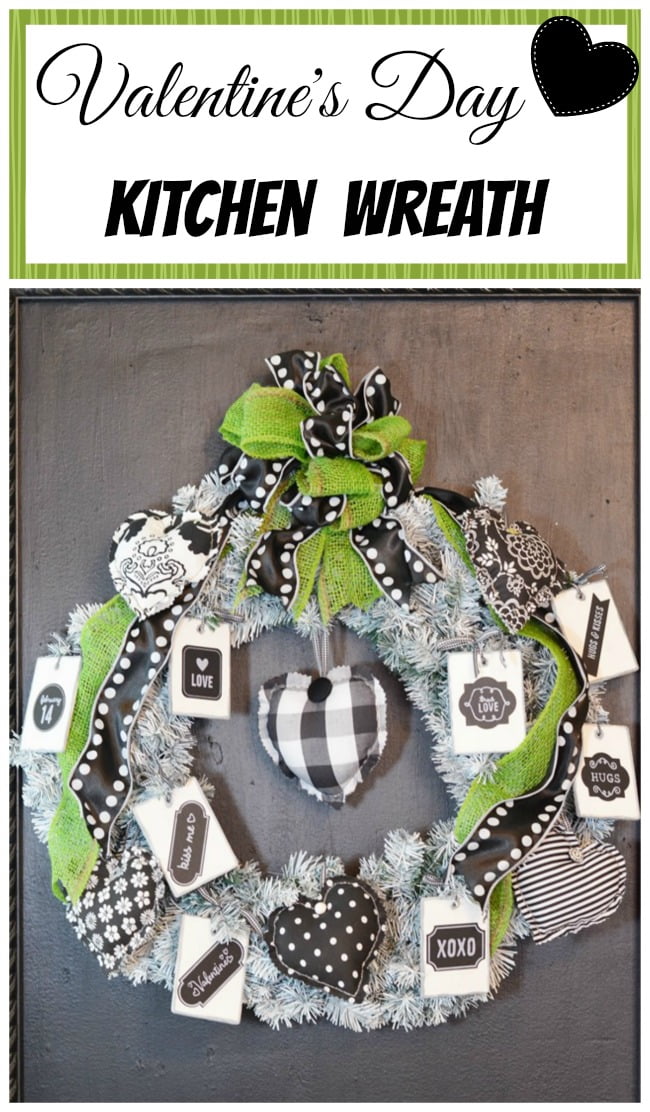 It has been a cold and rainy January, and I have to admit that I didn't really feel like doing much of anything in regards to decorating. In fact, after putting all the Christmas decorations away, we were actually enjoying the clean and bare look for a while. How about you?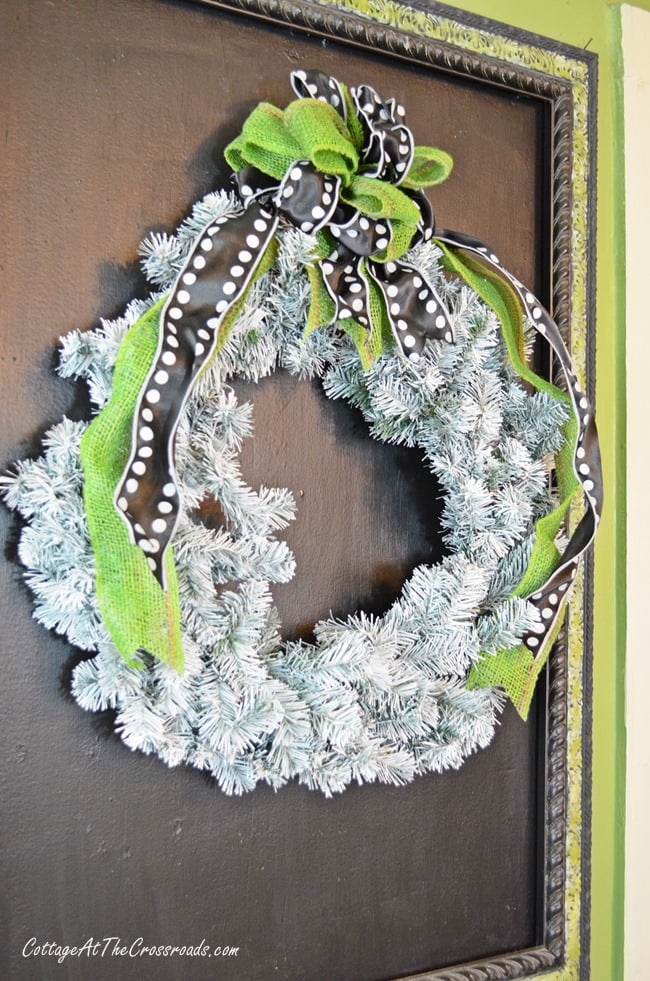 One of the things that I did leave up was this wreath in the kitchen. During Christmas it served as a base for my gingerbread wreath that you can see in this post: CHRISTMAS KITCHEN. If you remember, this was an old, outdoor wreath that had faded. I spray painted it white, and it actually turned out better than I expected! You can only see a little of the original green color if you look closely.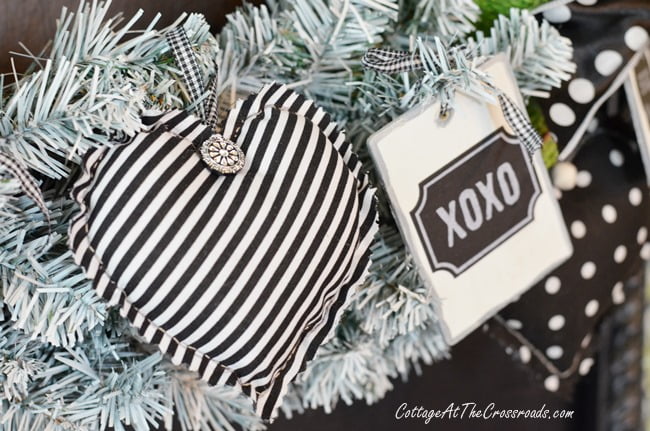 But the real reason I left up this wreath is that I planned to reuse all those black and white hearts that I made last year! You can see how I used them last year in this post: CHICKEN WIRE HEART ON THE CHALKBOARD. The little wooden tags were made last year, too.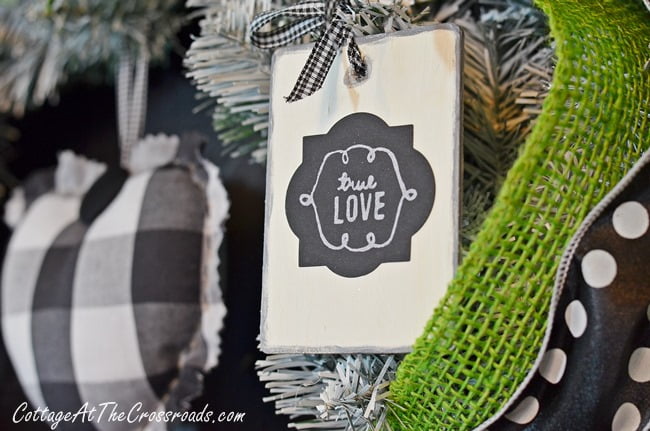 It's quite common for me to reuse holiday decor but in a totally different way. And I'll have to say that I'm loving how the hearts and tags look on the wreath this year.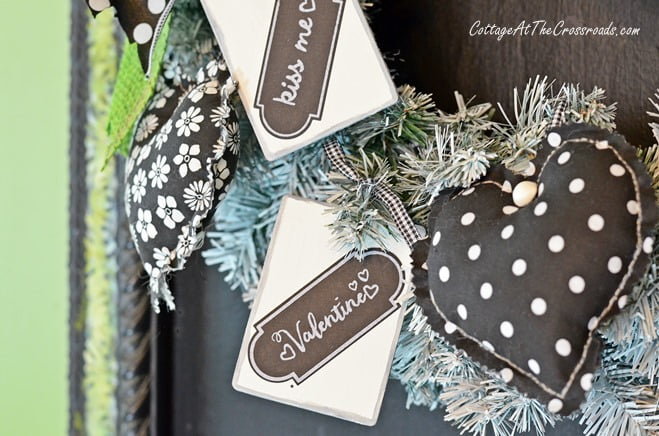 Very non-traditional Valentine's Day colors, but they work with the colors in our kitchen which are green and black.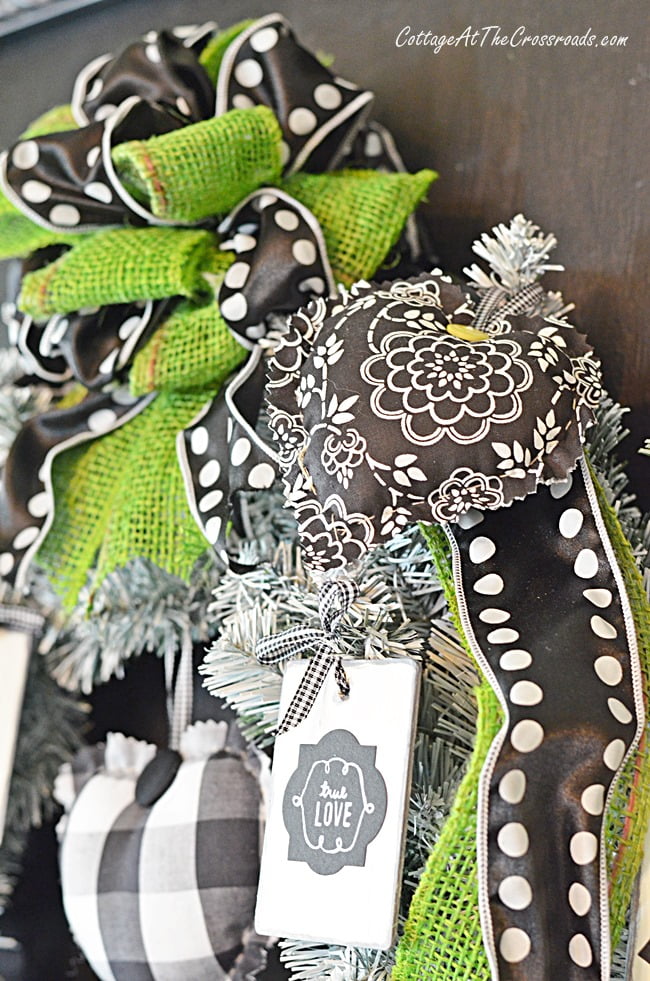 I kept the same bow on the wreath that I used at Christmas. No need to throw the baby out with the bathwater, as the old expression goes!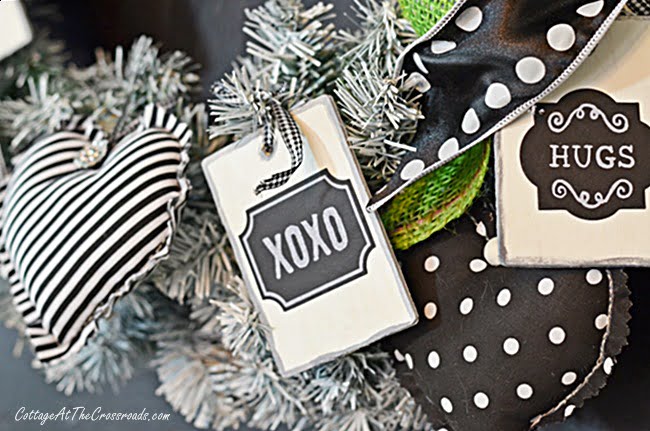 Not too long ago, Leo asked me what XOXO meant. He had no clue, folks! Do me a favor and quiz the guys in your life and report back to me. I was just floored that he didn't know!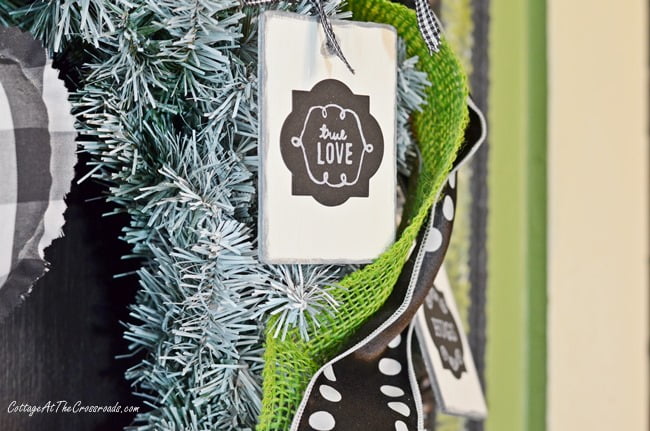 I think about all the times I've put Xs and Os on notes or cards to my true love, and he never said anything! Tell me he's not the only one!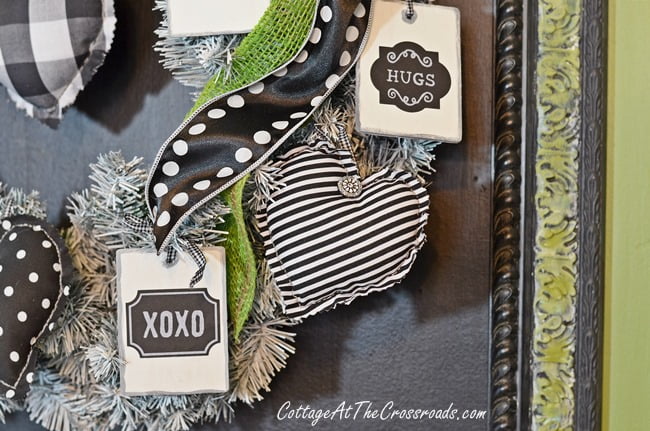 Well, he can't miss the messages on this Valentine's Day Kitchen Wreath, can he? I'll have to give him some extra hugs and kisses and point to the tag!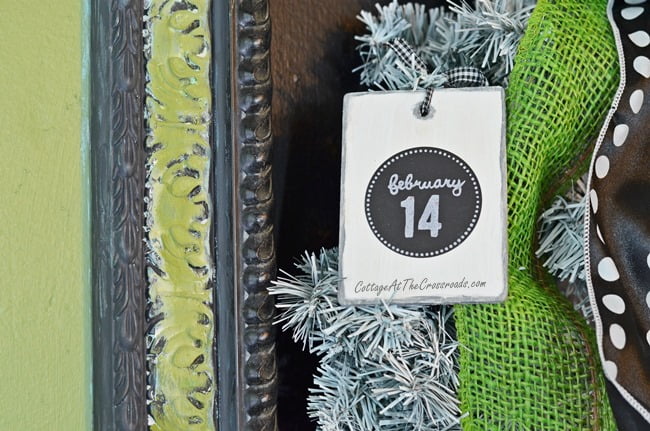 After all, we don't need to wait until February 14th to express our love. I try to show it daily but look forward to making Valentine's Day extra special.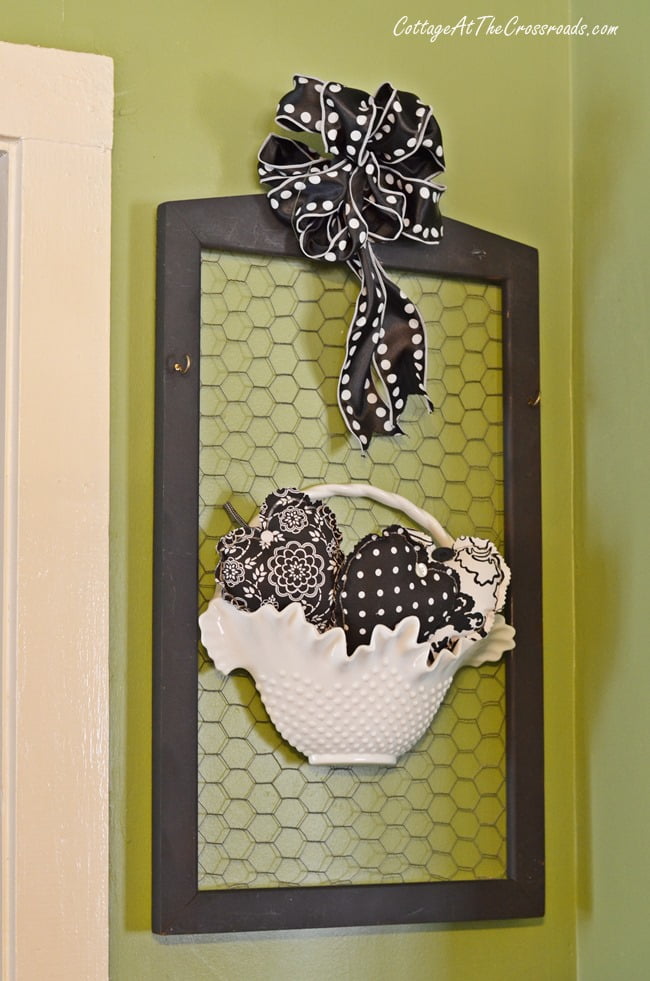 All the hearts wouldn't fit on the wreath so the extra ones ended up here in this wall pocket in a corner of our kitchen.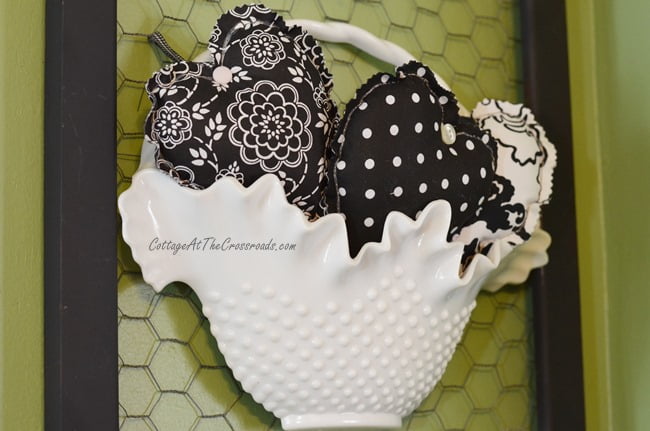 And if you're looking for a little splash of red for Valentine's Day, stay tuned for our next post! I spent part of my day painting something red today!