Can you believe August is over and fall is just around the corner? Even though it's still hot as blazes here, Leo and I have completed our first fall project, and here he is! It's Mr. Hooty Hoot! He has perched himself here on the front porch and is lending a little fall flair to our home.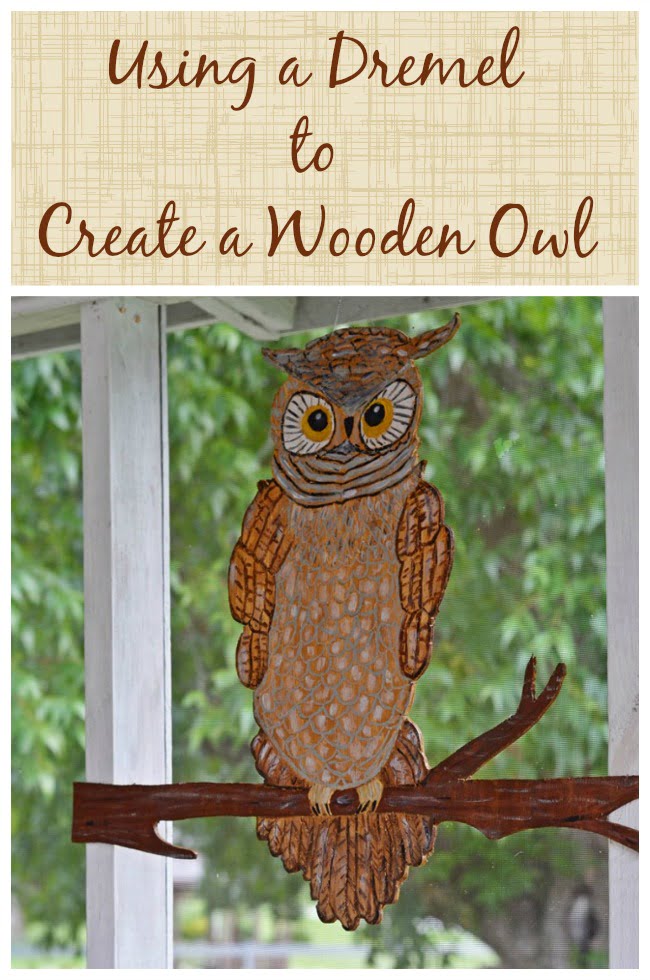 Just in case you might like to make one of your own, I'm showing the steps we used in creating him.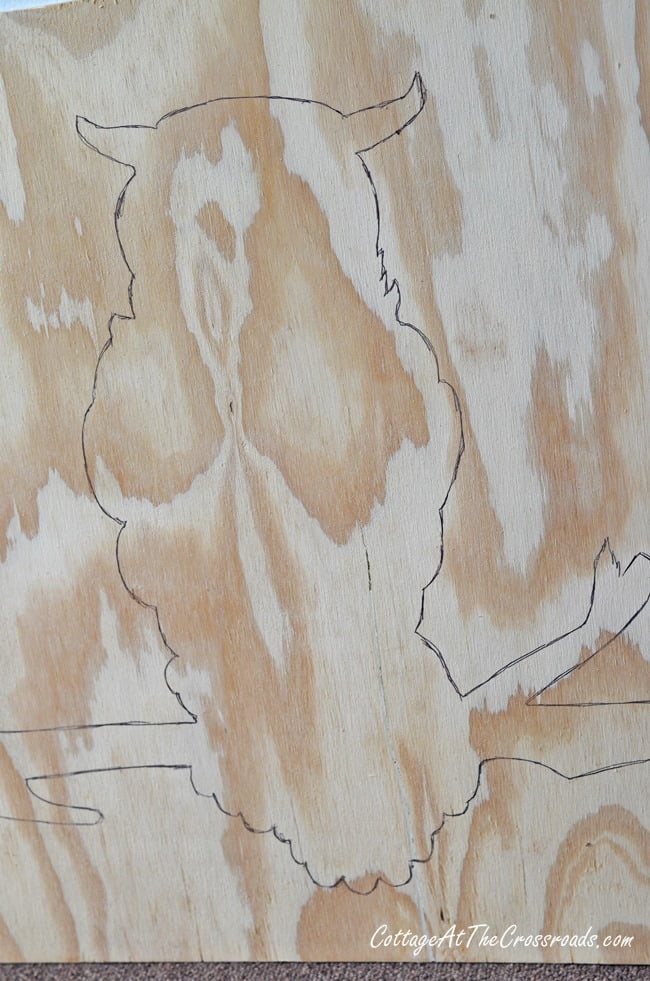 Using an image of an owl I found online, I roughly sketched the outline of the owl and a branch on a 28" X 28" piece of ¼ inch plywood.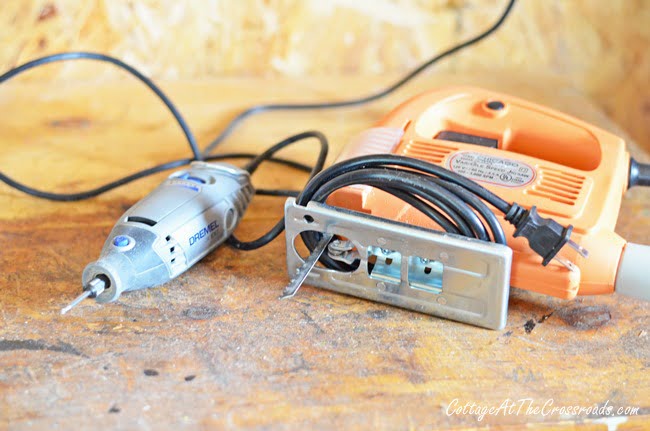 Then Leo's brother Jim used a variable speed jigsaw (pictured on the right) to cut out the outline.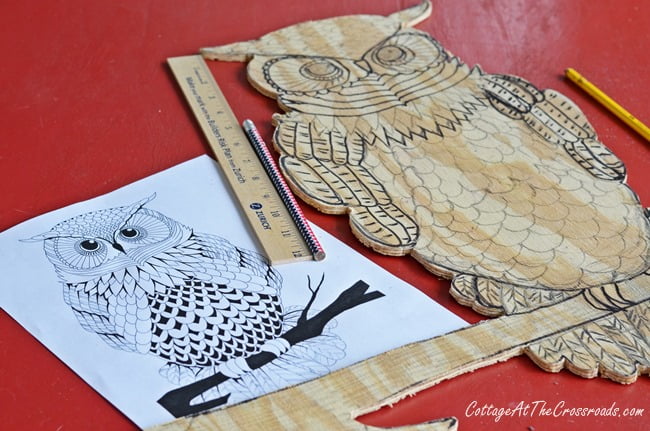 Using a pencil, I added some details to the cutout. I went back over some of the details with a Sharpie, but I wouldn't advise that!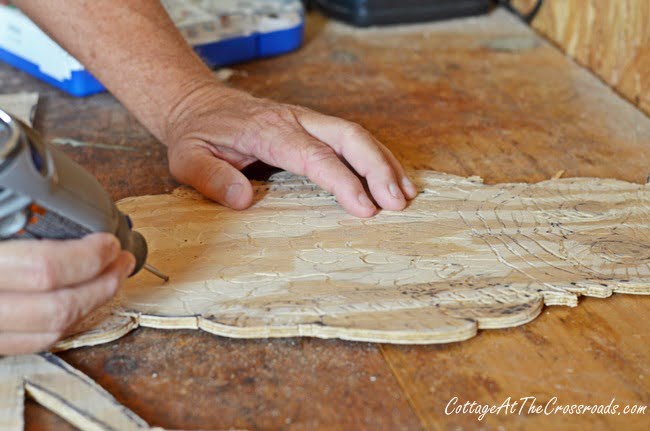 Then Leo used the Dremel 3000 tool and several small engraving bits to carve out the details.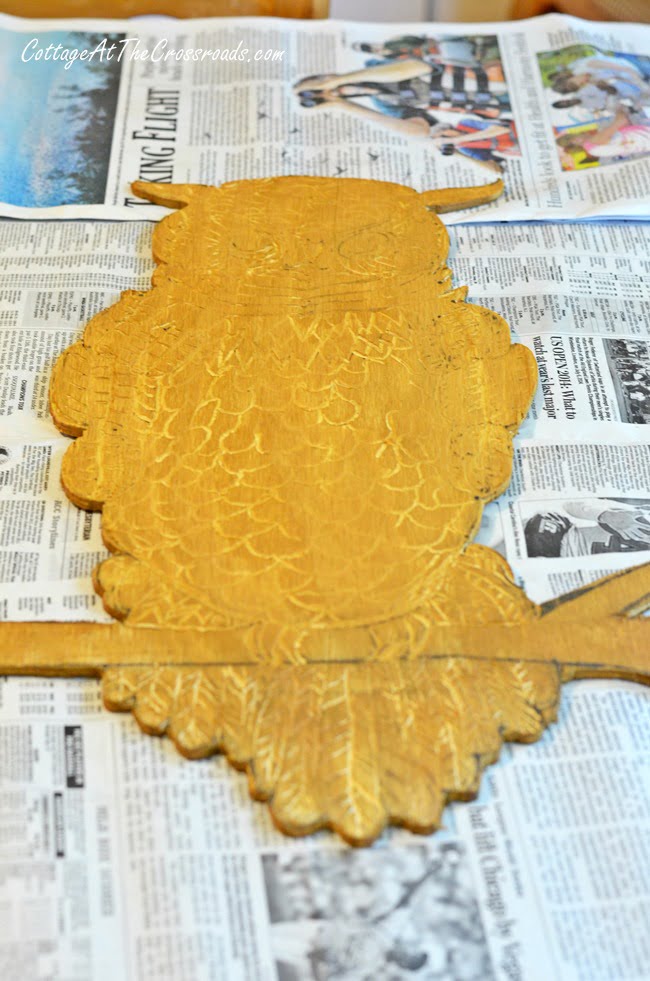 Then he handed the owl over to me and I stained him all over, front and back, with golden pine gel stain by General Finishes. Using a gel stain is so much easier than a liquid. You just wipe it on and then wipe off the excess.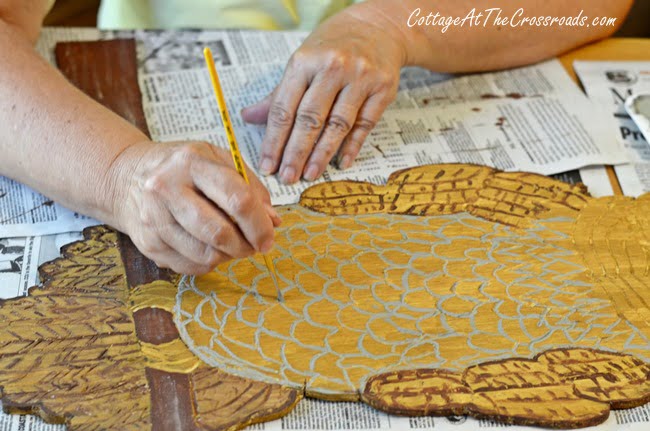 After the stain had dried, I used some brown, black, grey, white, and yellow-gold to highlight the carved out features.
You can see how using the Dremel tool to carve out the details and then adding the paint really adds some interest.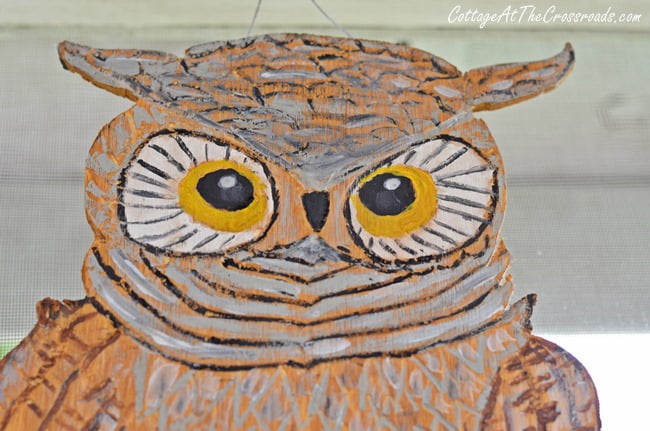 Mr. Hooty Hoot is waiting on more owl friends to join him on the porch as summer gives way to fall.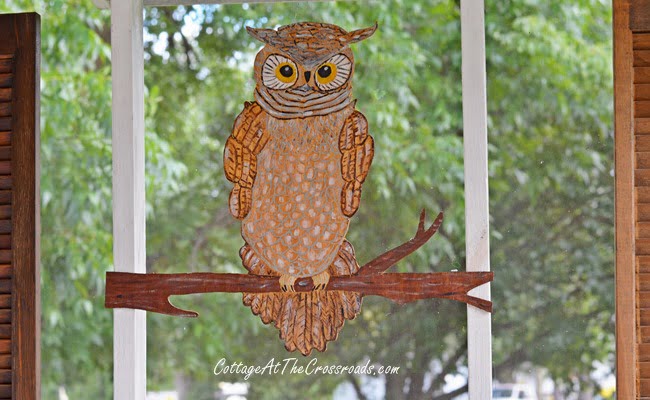 Stay tuned to Cottage at the Crossroads for the next exciting episode of " The Fall Front Porch" where you'll find the answer to the question just how many owls can you fit on a front porch?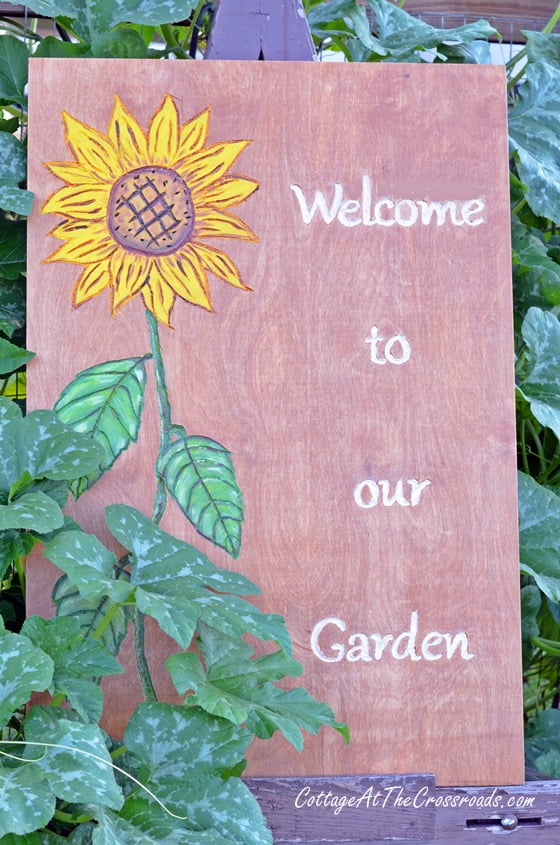 Check out our wooden garden sign made with a dremel.