I made a summer wreath for our front porch today. Leo and I have been working on our front porch for a week or so, finally getting around to some things that we've talked about doing for a while.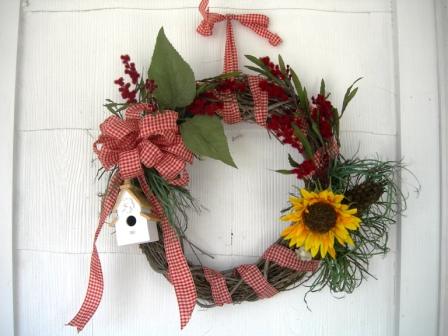 We spend so much time on our porch each day, beginning with our first cup of coffee. Our porch is pretty comfortable, but we wanted to do a few things to freshen it up a bit.
I have several seasonal wreaths that I use out here, but I needed one that could stay up all summer.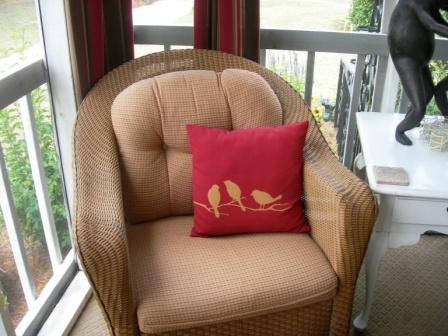 The colors that we use on the porch are red, gold, and brown. See that cute pillow? Leo picked it up at Lowe's and it was very inexpensive. I know you are looking on the right side of this picture and wondering, "What in the world do I see?"
Those are our dancing frogs! Yeah, I know, you were thinking something else, weren't you?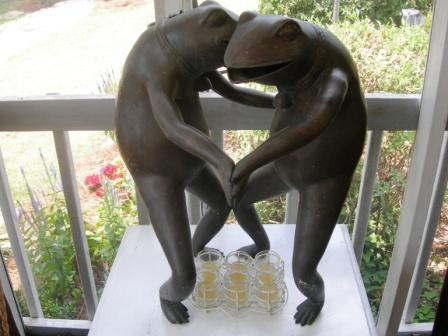 At Christmastime, I put little stocking caps on their heads. Leo and I loved them when we first saw them because we like to shag, which is our state dance.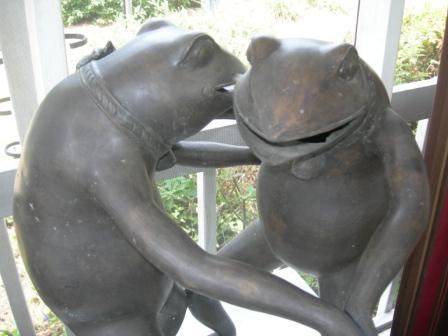 The male frog even reminds me a little of Leo. He did tell me that someone gave him the nickname "Toad" in high school. Hmm......
Anyway, back to the wreath. I didn't want to spend much money on my wreath so I decided to rework on old wreath that I've had for about 12 years or so. It has been hanging on our storage building and was looking pretty bad, but I thought it could be reworked into something that I could use.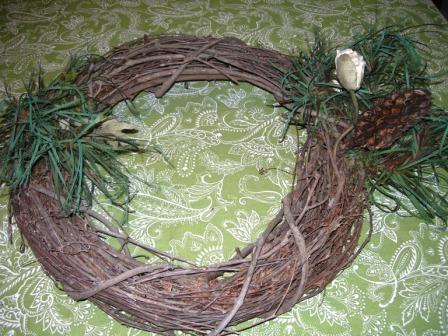 There wasn't much left hanging on the old grapevine wreath, so I found a few items at Hobby Lobby to use on the wreath.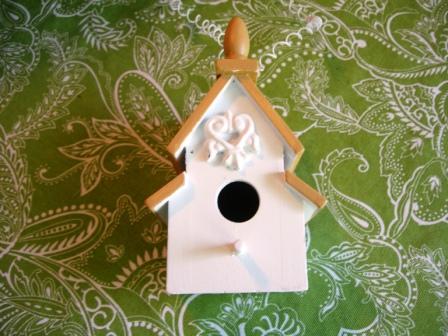 This cute miniature birdhouse was on sale for $2.00.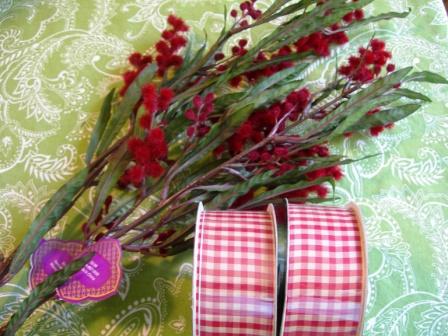 I bought some red ribbon and flowers. They were all 50% off.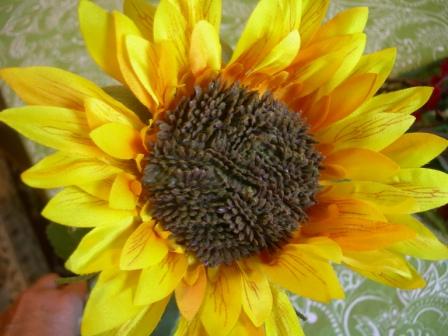 Had to have a sunflower because no flower says summer more than a sunflower.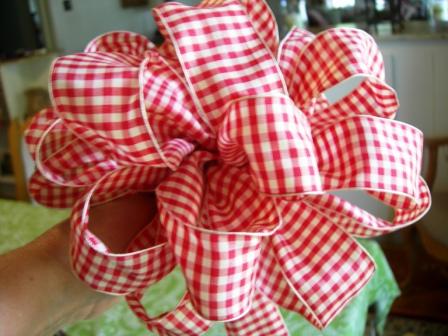 I made a bow with the ribbon. My sister-in-law, Jean, taught me how to make bows. Thanks, Jean! It's not perfect, but it'll do.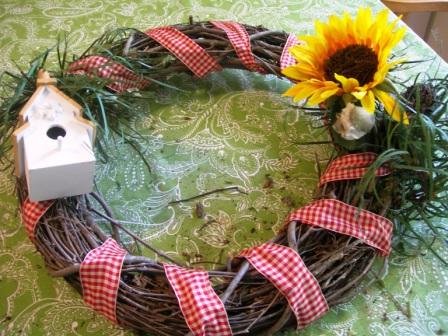 I wrapped the wreath with the rest of the ribbon, put on the bow, and was ready to hang the wreath.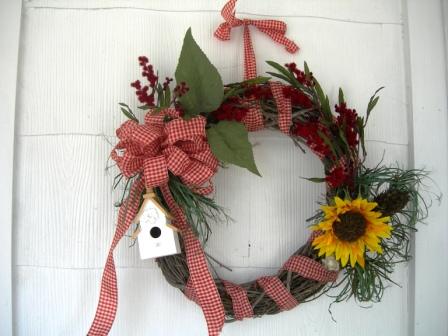 Here it is! All done and ready for the summer. I have a few more things that I'm doing on the porch that I will reveal in the next few posts. Check back soon to see what we're doing.