I'm so excited to share with you this new summer wreath with pine cone zinnias that I whipped up recently! Yes, I know, we are midway through summer and I'm just now getting a wreath on our door! But I'm calling this a late summer wreath which I'll continue to use this fall, too, and you'll see why in just a bit.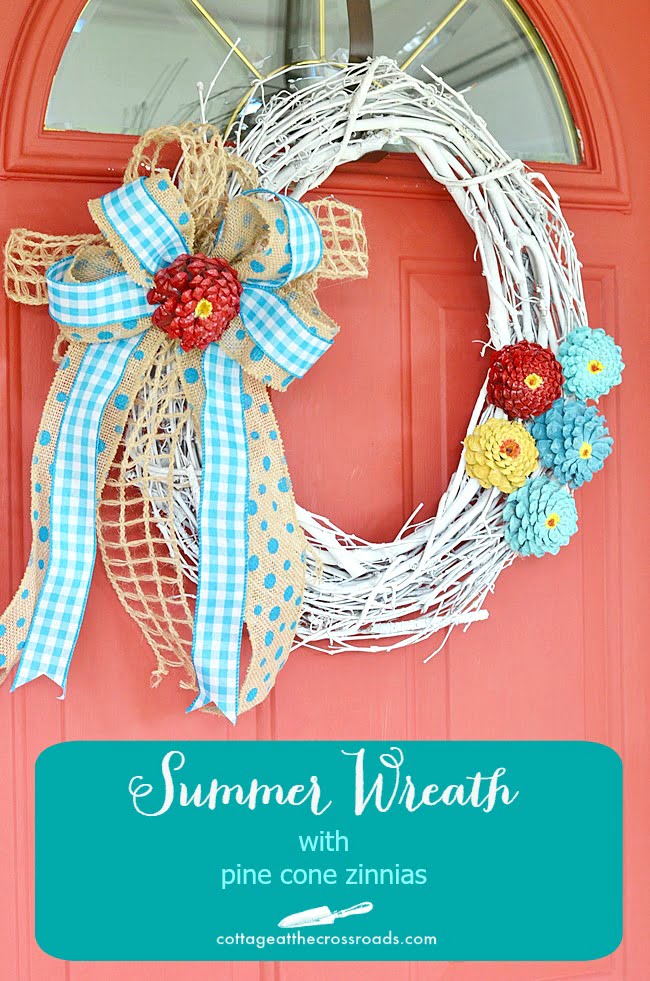 Zinnias are my favorite summer flower and I have plenty of them growing in our garden, but did you know that zinnia flowers can be created from pine cones? Well, I didn't either until last fall when I saw some at our church bazaar. Someone local had created several beautiful items including a floral arrangement and a wreath using colorful flowers made from pine cones! Although I didn't purchase any of those items, I was smitten by the idea of creating long lasting zinnia flowers from pine cones, something FREE that drops daily from our large pine tree in our backyard!!!
I'll be sharing exactly how we made and painted these flowers in another post, but first I wanted to show you my wreath.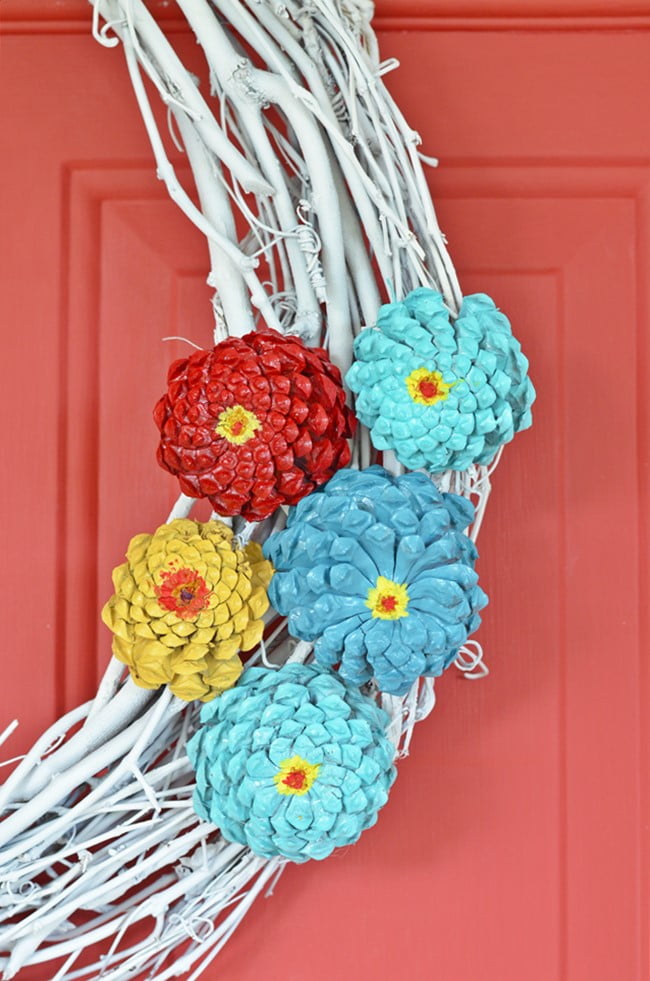 To make the wreath, I spray painted an inexpensive grapevine wreath white and then hot glued a few of the pine cone zinnia flowers onto it. One of my favorite color combinations is aqua and red, and the color choices on the flowers was driven by this!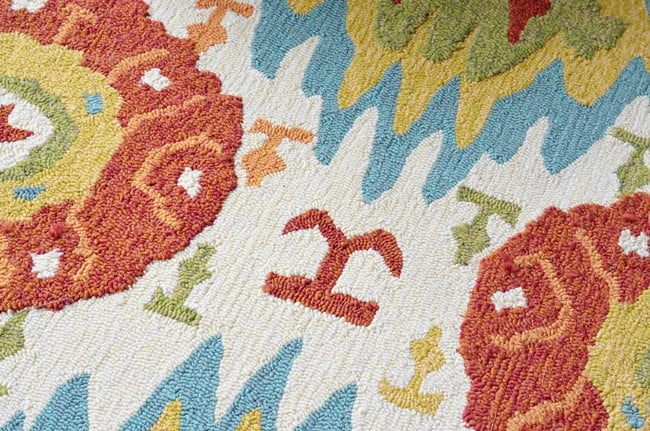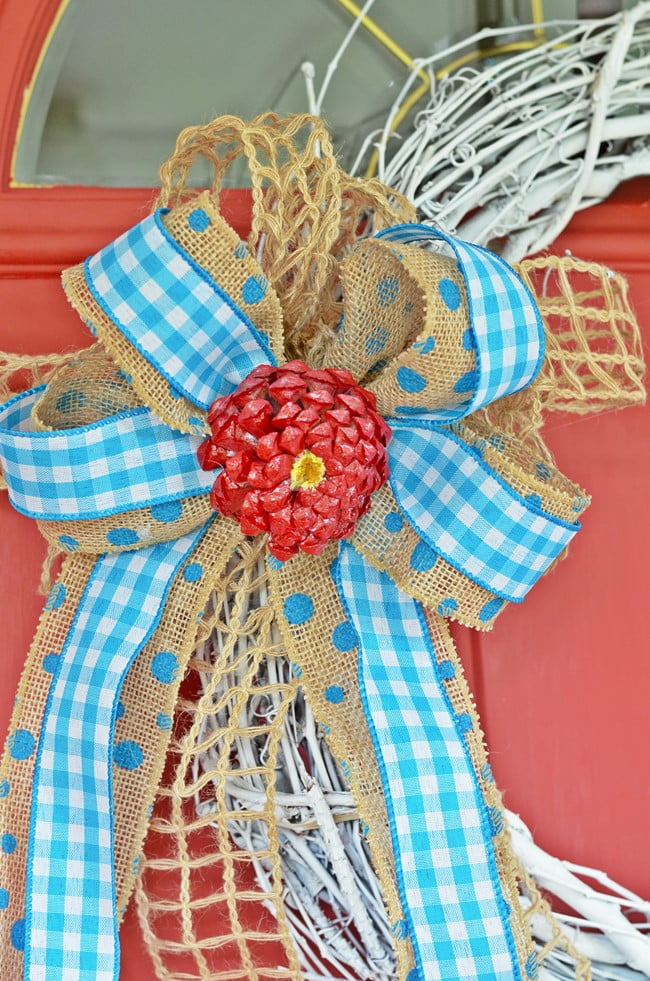 Back to the wreath, though. I added one of the pine cone zinnias to the bow on the wreath using some polka dot and check ribbon (two of my faves, you know) and it was done!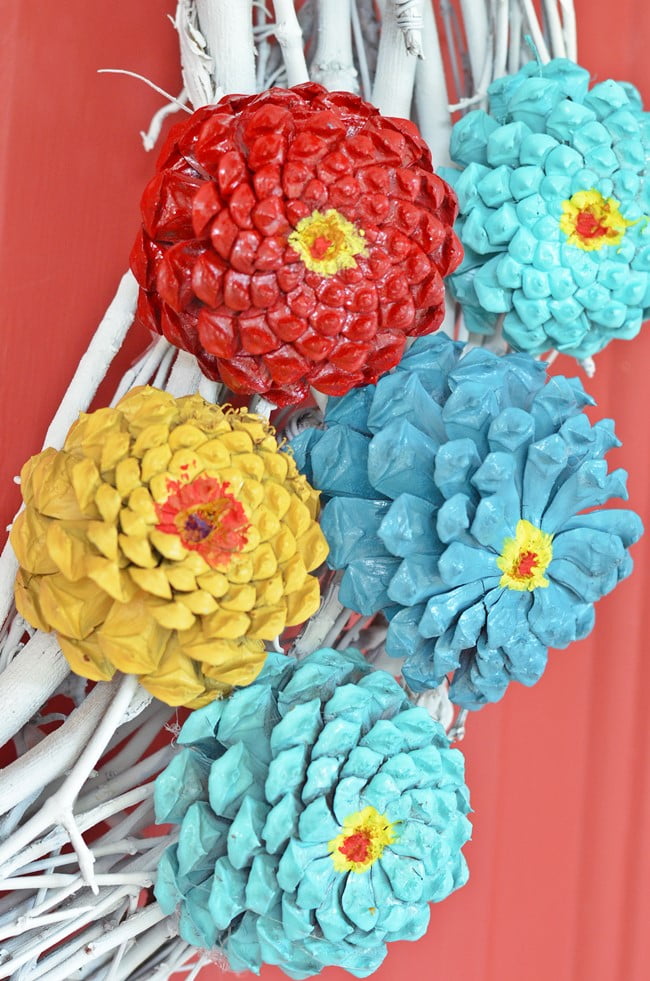 These are all colors that I'm going to continue using on the porch this fall even long after the real zinnias in the garden fade!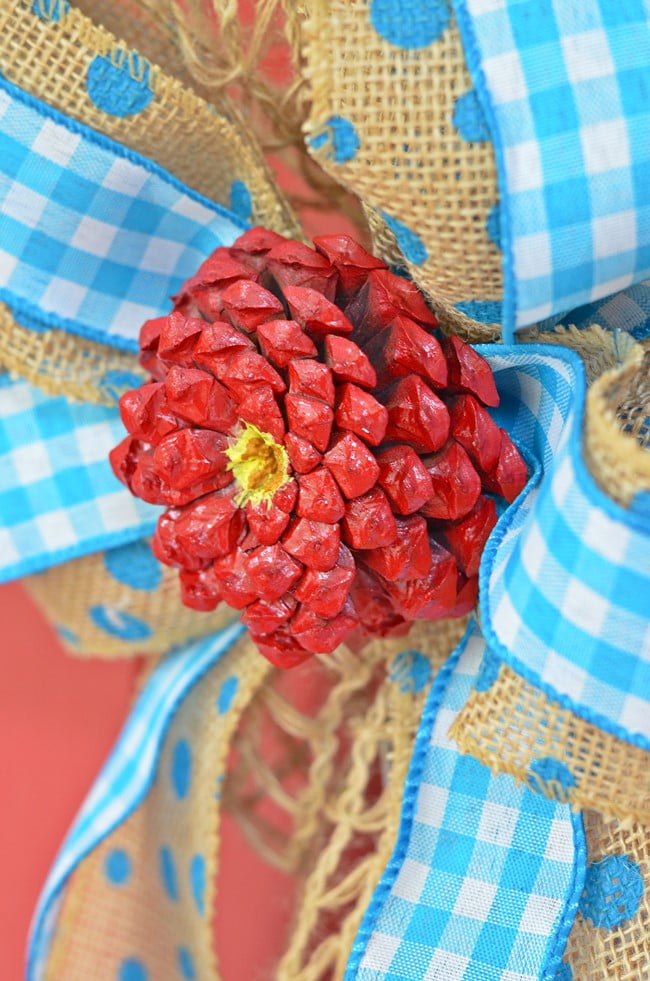 I'll be sharing how we made these real soon! I did have to enlist a little help from Leo because those pine cones were harder to cut than I expected.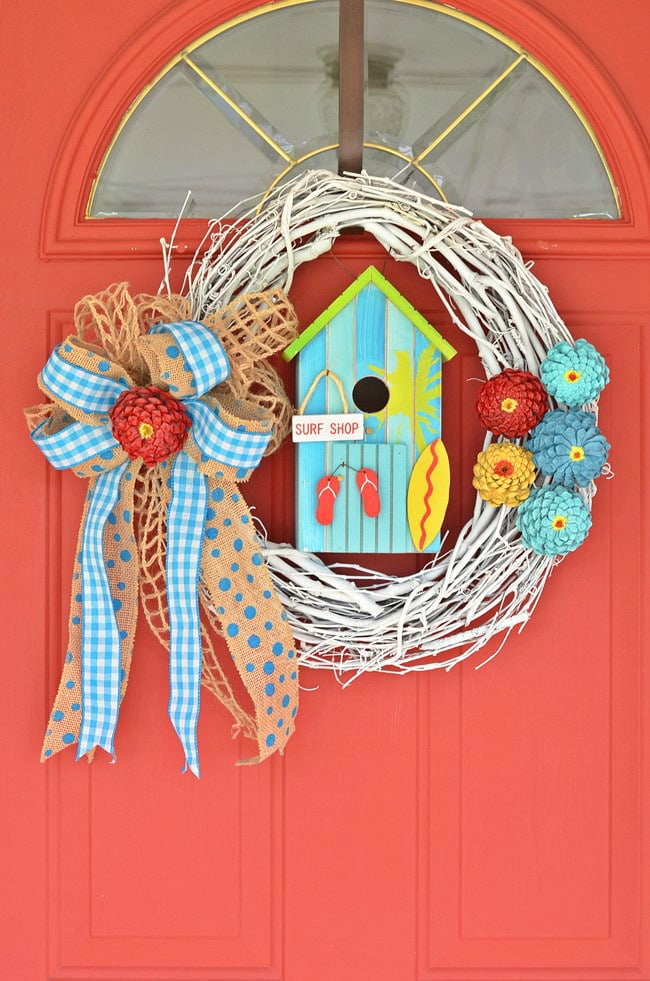 In the meantime, I just had to put this cute birdhouse inside the wreath! It reminds me so much of two of our granddaughters who surf competitively. They saw the birdhouse while they were here visiting this summer and loved it!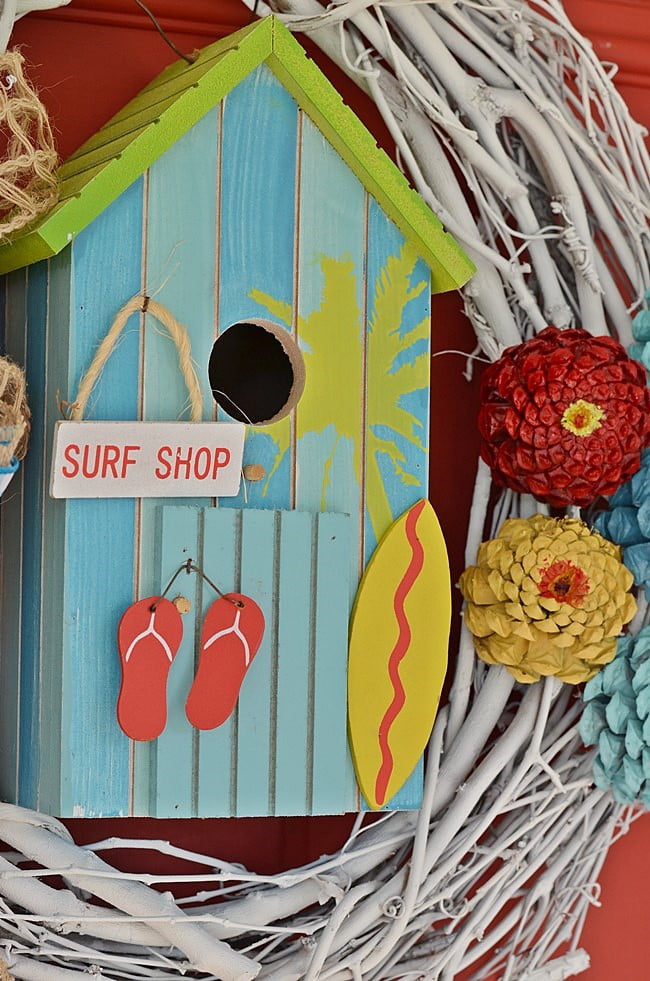 There's still plenty of summer left and I hope you're enjoying yours to the MAX!