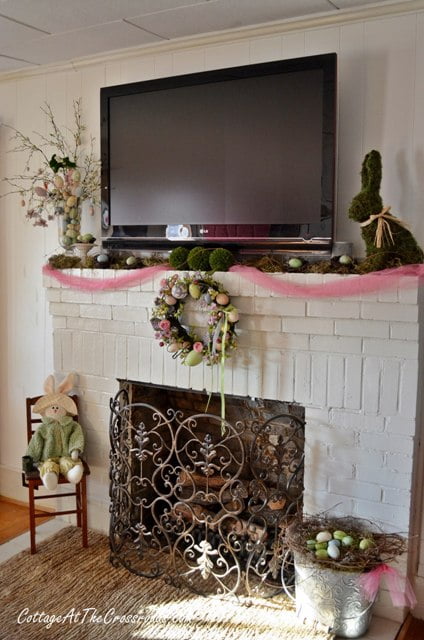 I've been working on our spring mantel for a few weeks now, but I finally got it finished this weekend.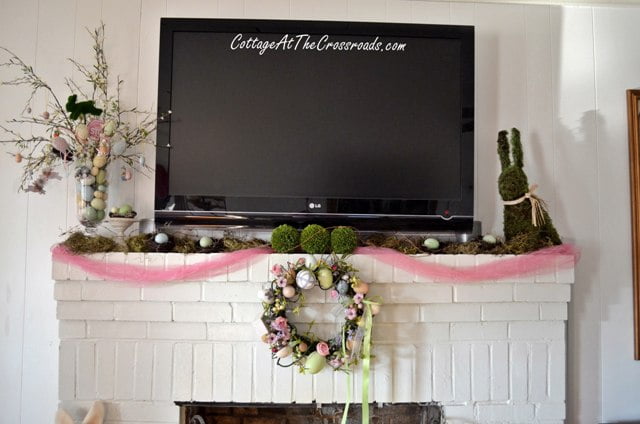 And I really hadn't planned on using pink, but that just seemed to happen serendipitously. The best things happen that way, don't they.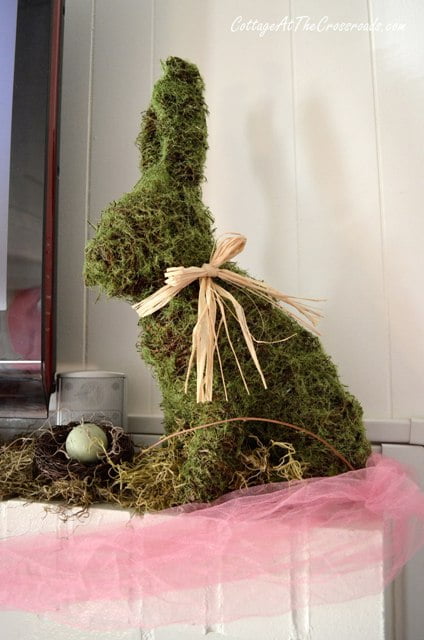 It all started when I found this faux moss covered bunny several weeks ago. When I placed him on the mantel, I knew he was going to stay.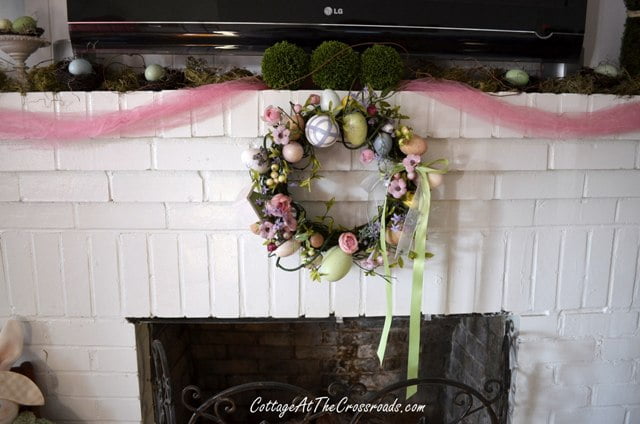 I was looking around for a place to hang this wreath this year and decided to try it here on the fireplace. I've used it on our front door for many, many years and the flowers and painted eggs have never faded.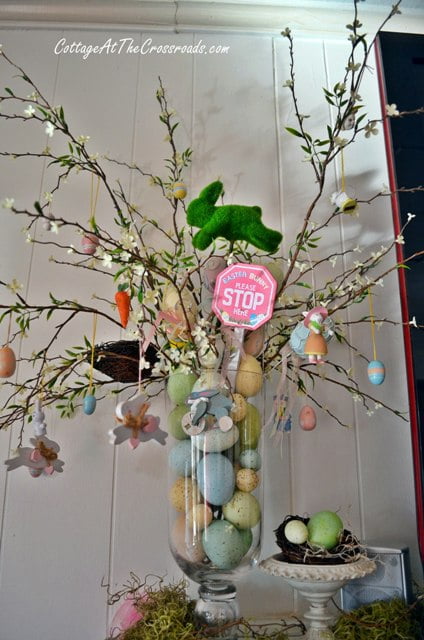 Last week the grandgirls were here, and Ruby, the youngest, helped me make this arrangement in the glass vase. She enjoyed hanging all the little Easter ornaments on the springlike branches. She even added the birdnest within the branches. My sister-in-law Jean gave me the cute, green bunny this year, and he found a place in the arrangement.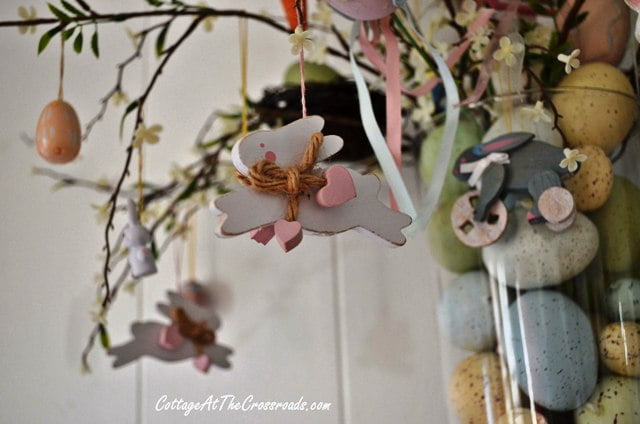 I've had many of these ornaments for a long time. Some of them are probably 25-30 years old. When I was teaching elementary school, I used to always put up an Easter tree in my classroom.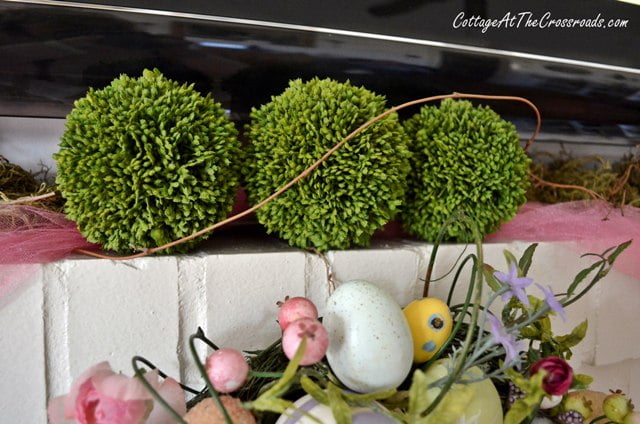 I still couldn't pull everything together until I spotted these green balls in a gift shop this Saturday. As soon as I saw them, I knew they'd look great on the mantel, and they'd also camouflage a speaker that's under the TV.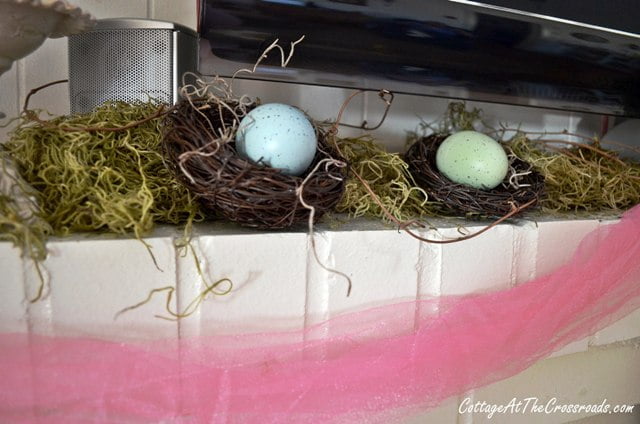 I started adding some green moss and bird nests and eggs, and still something was missing. Then I looked into a bag of items that a friend had given me Saturday. There were scraps of tulle and other fabric, and she knew I'd find some use for them. As soon as I saw the pink tulle, I knew!
The addition of the pink tulle brought out all the pretty spring colors in the wreath!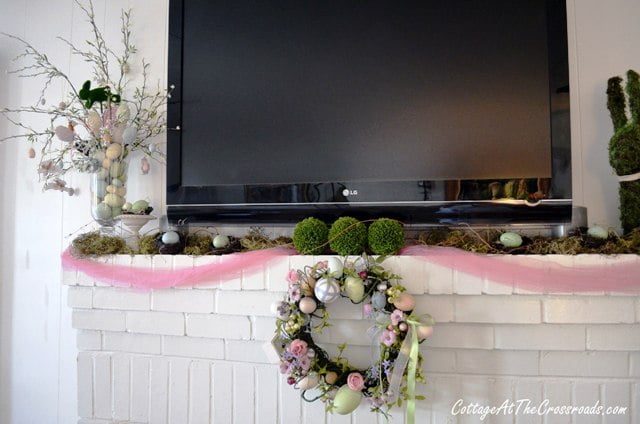 I didn't know how Leo would feel about having pink on the mantel, but when he walked in and saw it he said, "Pretty!"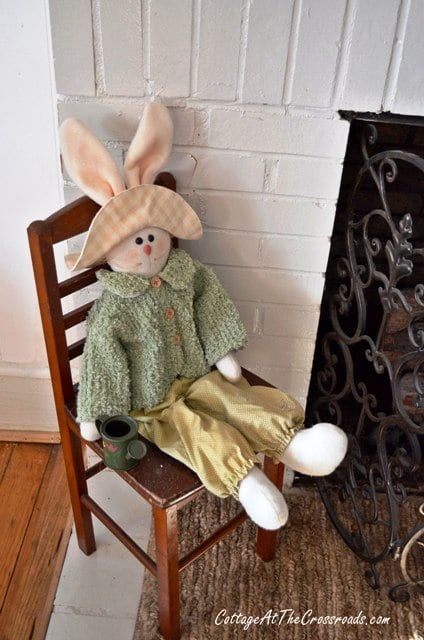 To finish the display, I added this bunny sitting in a small chair.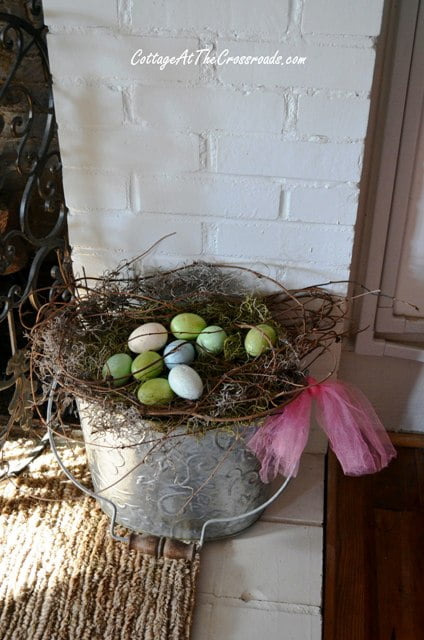 And I added this nest of eggs in a bucket on the other side.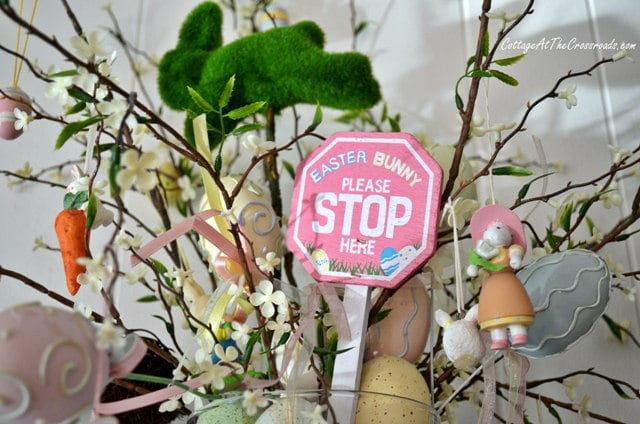 Yep, we're almost ready for the Easter bunny! How 'bout you?