I thought it was time to take you on a mini spring tour of the Crossroads especially since it's already Easter!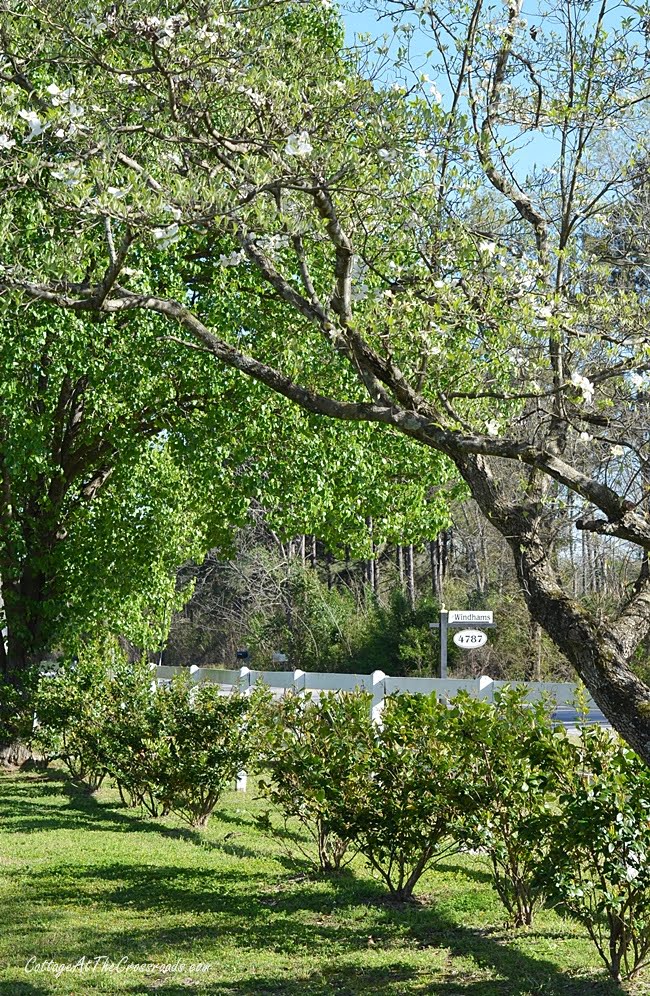 Spring has definitely arrived although it has been quite chilly until today. The dogwoods in the front yard are blooming, right on time for Easter.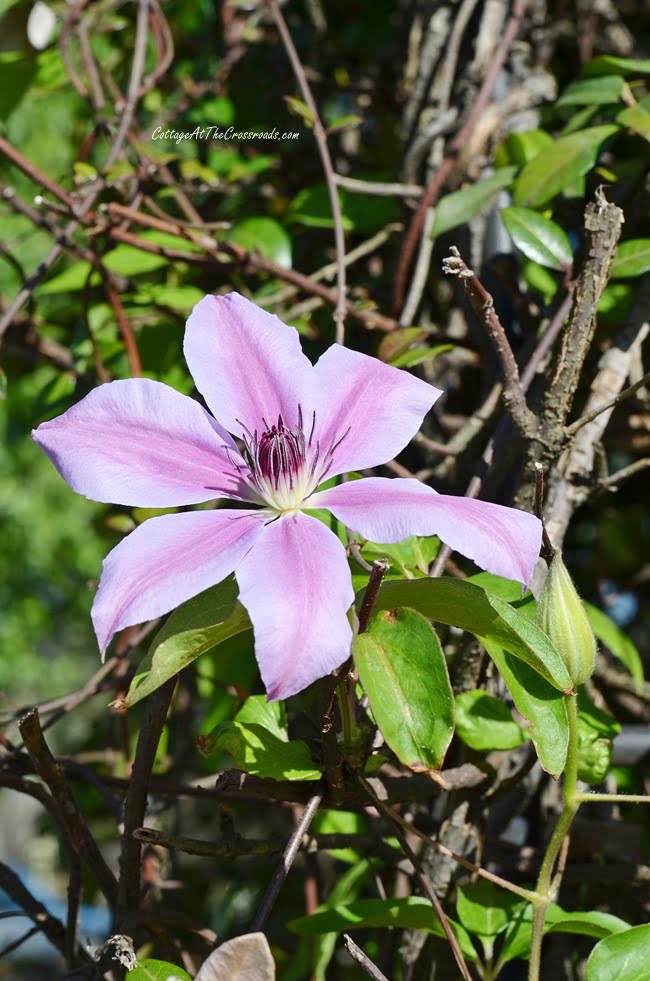 The clematis vine on the arch has quite a few blooms on it.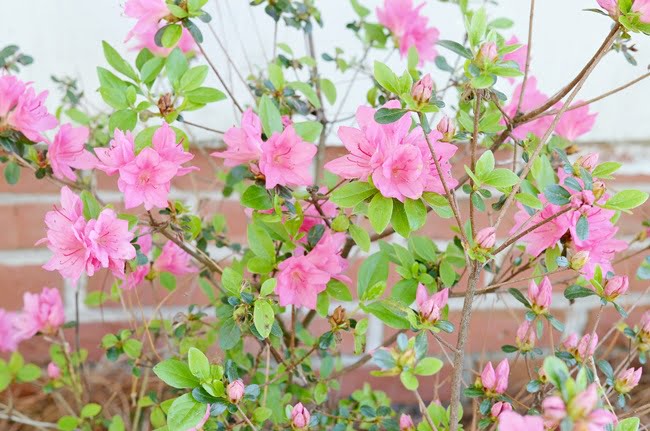 The azaleas are bursting with blooms and they are always a welcome sight in spring.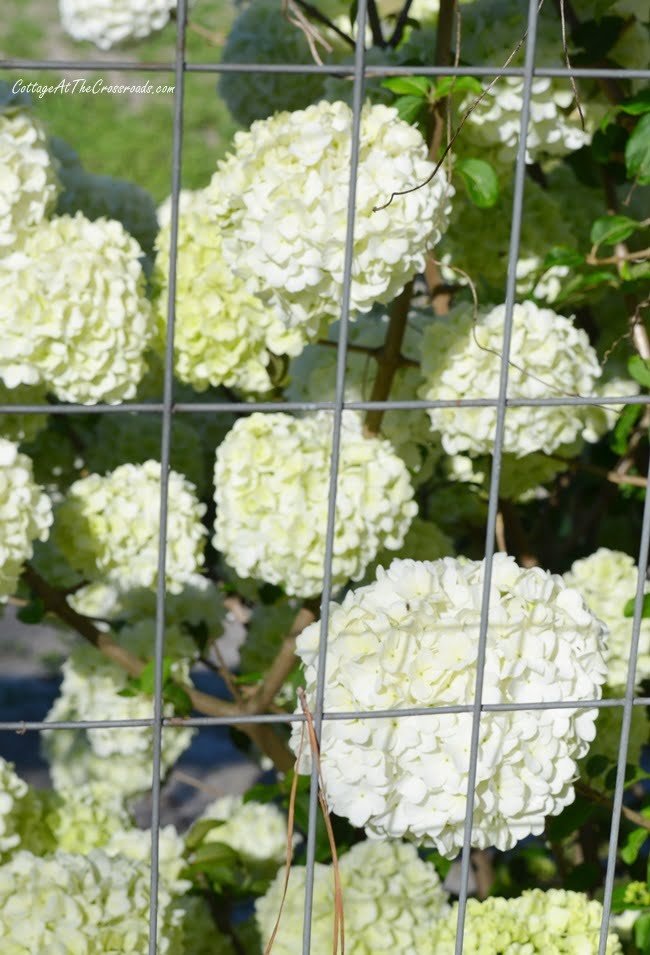 This viburnum bush in the garden is loaded with huge snowball shaped blooms. I love how they start out green and then turn white. I really should show you a photo from the other side. It is simply magnificent.
The new season is on full display outside with everything coming alive after this long, cold winter. So of course, I had to do a little freshening up inside as well.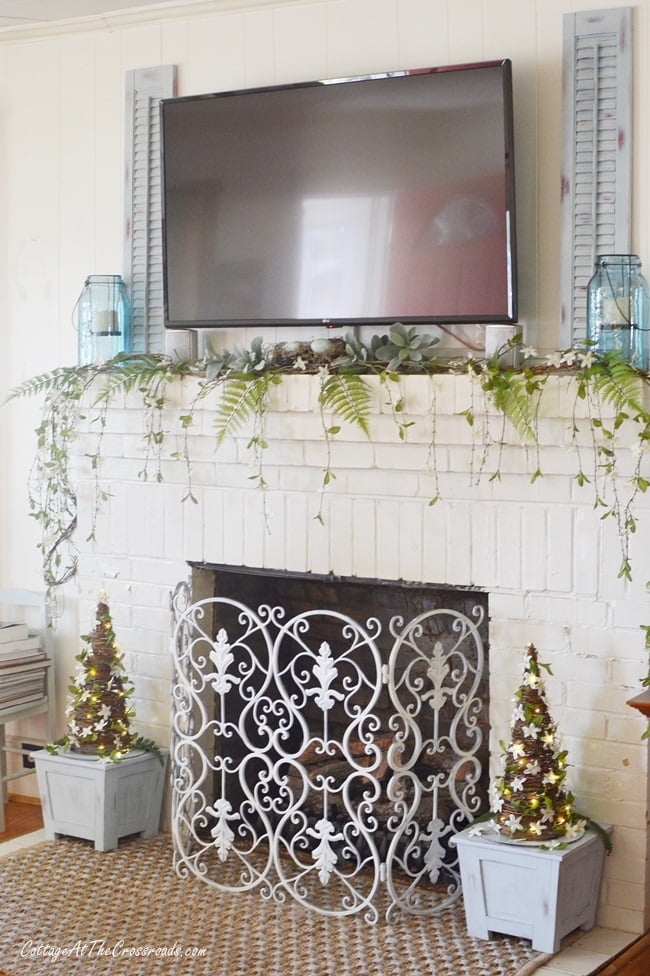 The spring mantel has blossoms on it, too! You may remember seeing a peek of it when I posted about decorating with old wooden shutters. I painted the shutters a soft blue shade last year, and I've enjoyed them so much that I recently painted the wooden planters to match.
Do you remember the early spring topiary that I made back in February? Well, I finally got the matching one made and here they are on the wooden planters. The fairy lights on them give a wonderful, warm glow at night.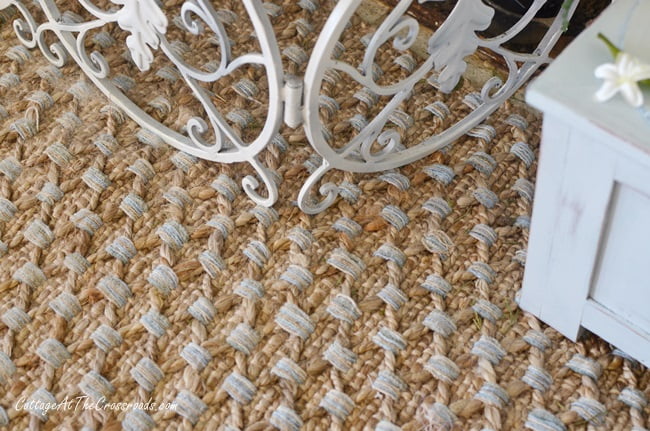 I found the rug with the blue strands woven through it before Christmas. I'm surprised that it has held up as well as it has because Lucy has claimed it as hers. It came from the store At Home.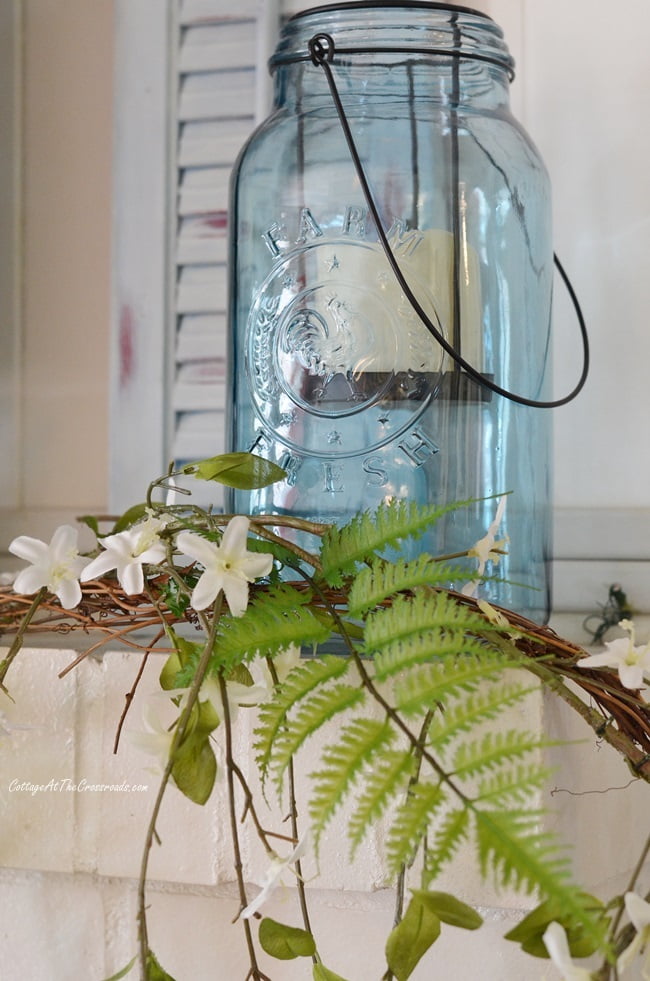 The blue jars made an appearance on the mantel last fall and have become a regular fixture.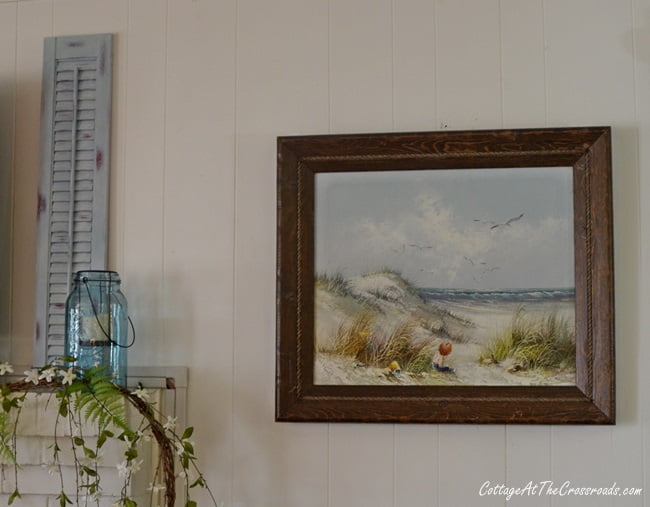 Their blue color looks great with the seascape painting that I picked up for $5 at the auction!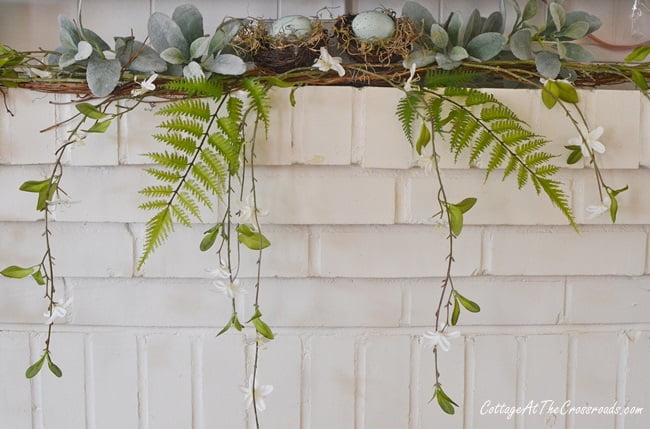 Worked into the grapevine and apple blossom vine are artificial ferns.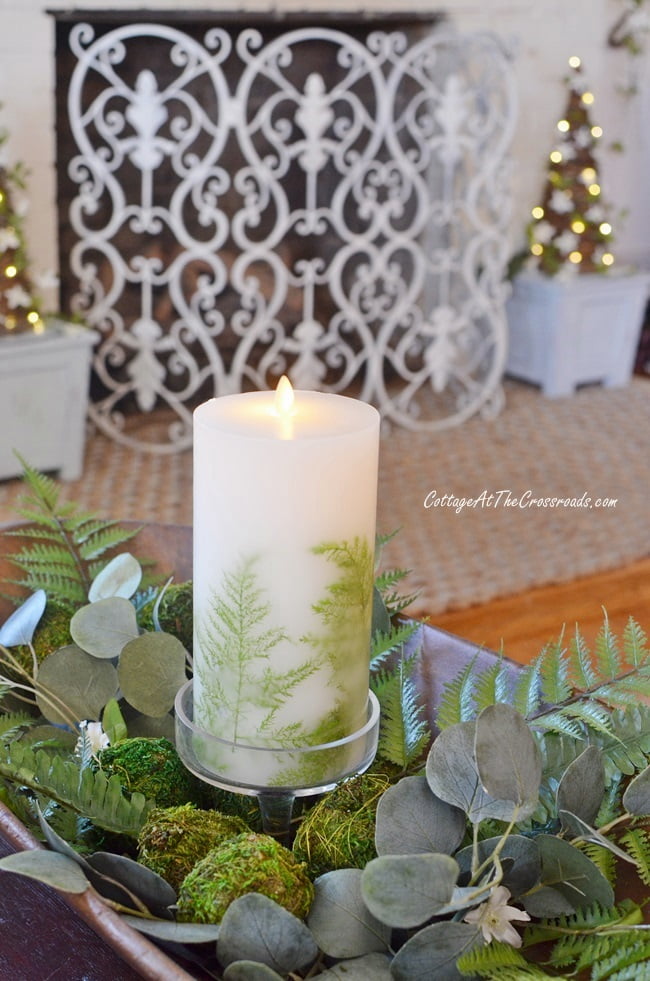 That's because I went ga-ga over these fern adorned candles from Pottery Barn. The whole spring mantel display was planned around the candle. It was a bit pricey even with a discount and free shipping but I do love it!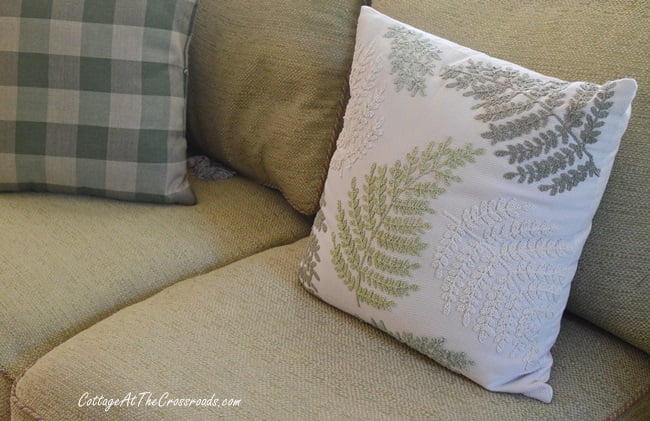 After I ordered the candle, I spotted this embroidered fern pillow at Target. Its pretty, soft green colors don't show up well in a photo but it really looks lovely on our green sofa.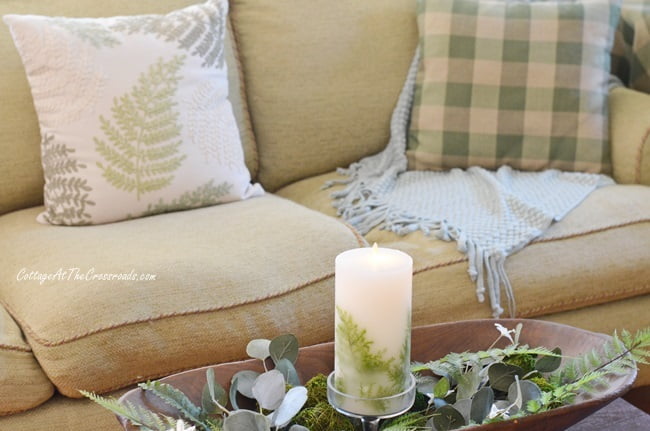 I've never decorated much with blue because I've always been a green person, but I am slowly incorporating more of that soft blue color into our living area.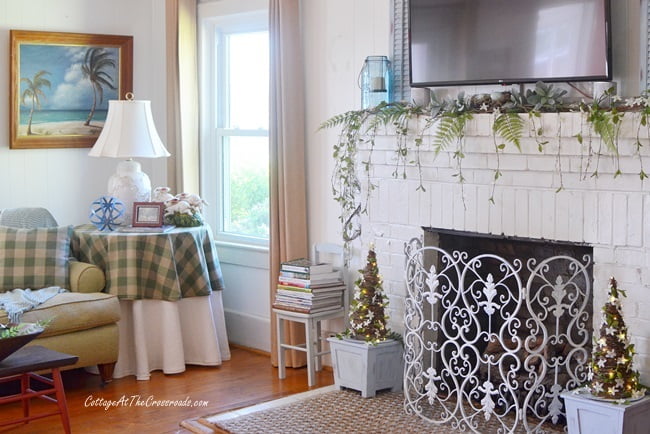 I'm really liking the blue and green combination and hope to change up more items in this room over the next few months.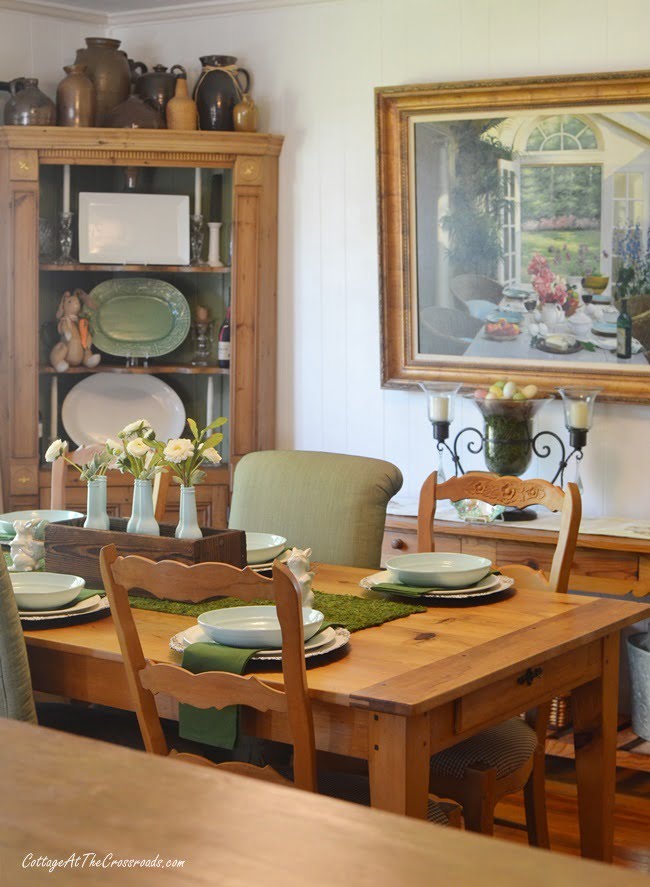 Moving into the dining room for our spring tour, you can see that I'm continuing with the blue and green color mix in here, too.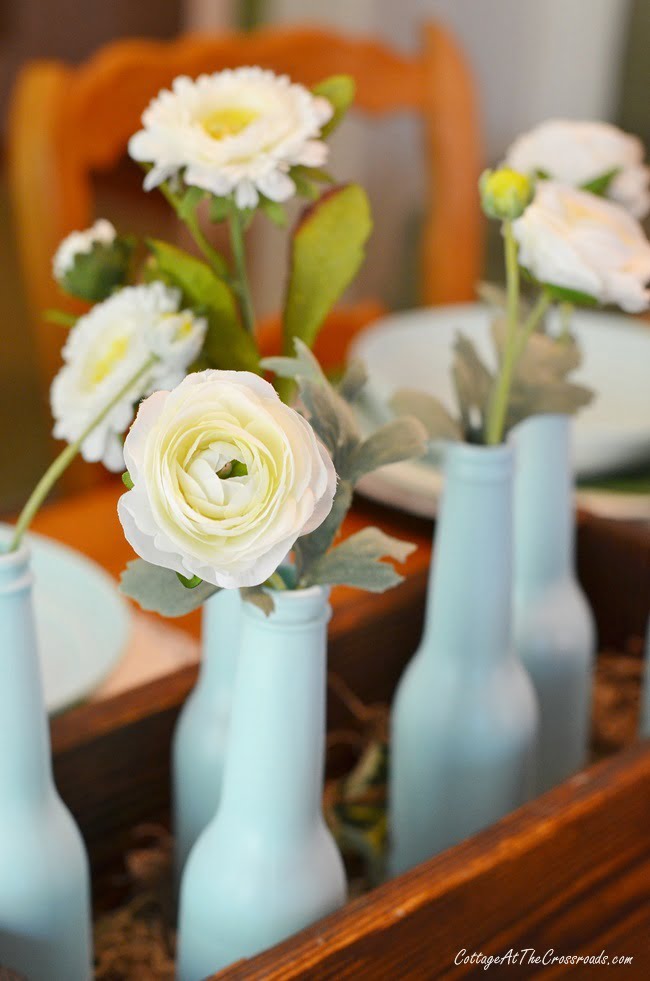 The blue bottles that I spray painted about a month ago serve as a spring centerpiece on our table.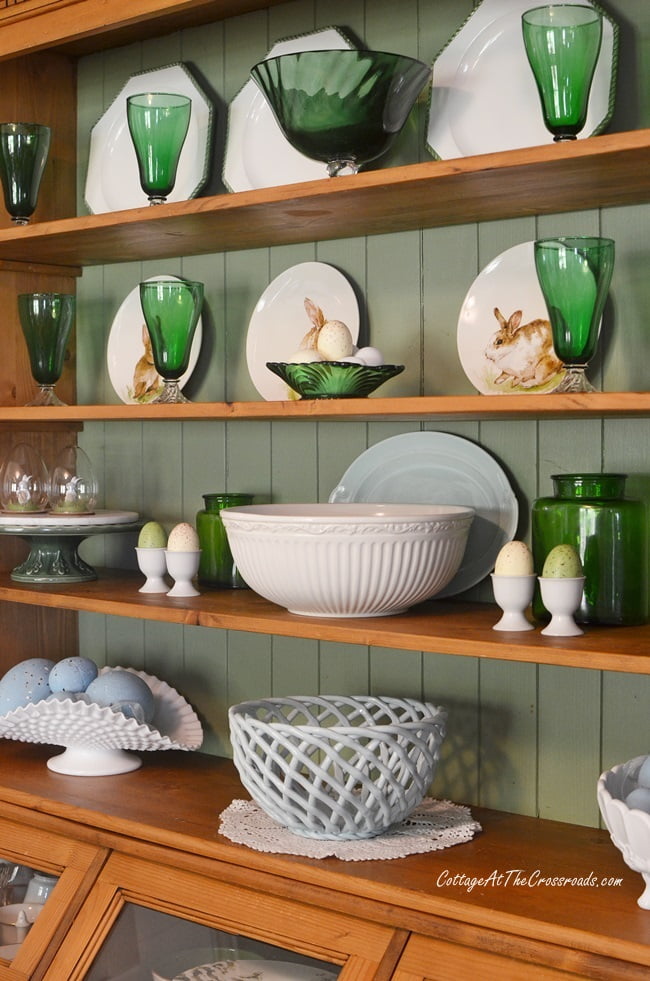 A mix of blue and green appears on the pine cupboard along with some Easter eggs and bunnies.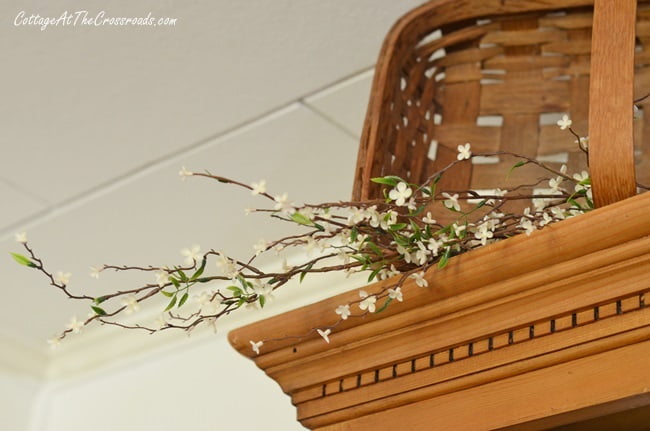 Spring blossoms add a seasonal touch to the top of the cupboard.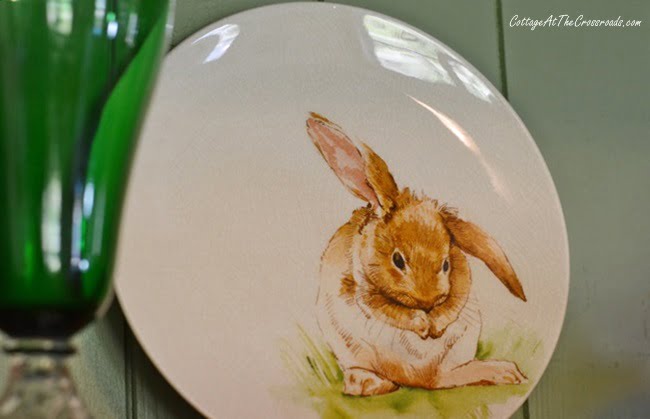 The bunny plates are new and from Pottery Barn. They are so cute that I don't think I'll be taking them down any time soon!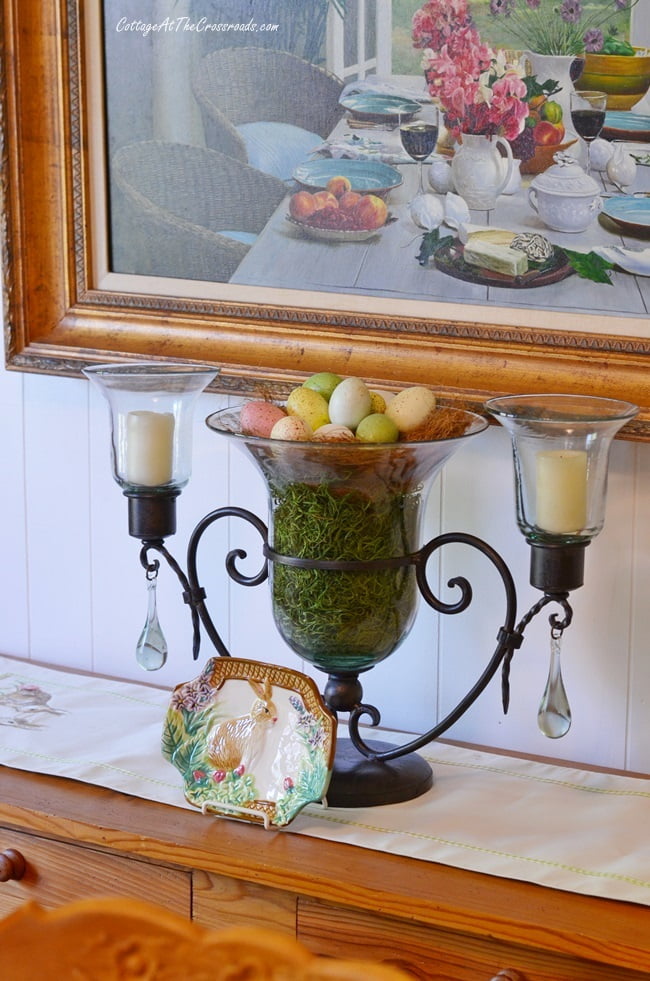 More bunnies and eggs are on the sideboard, too.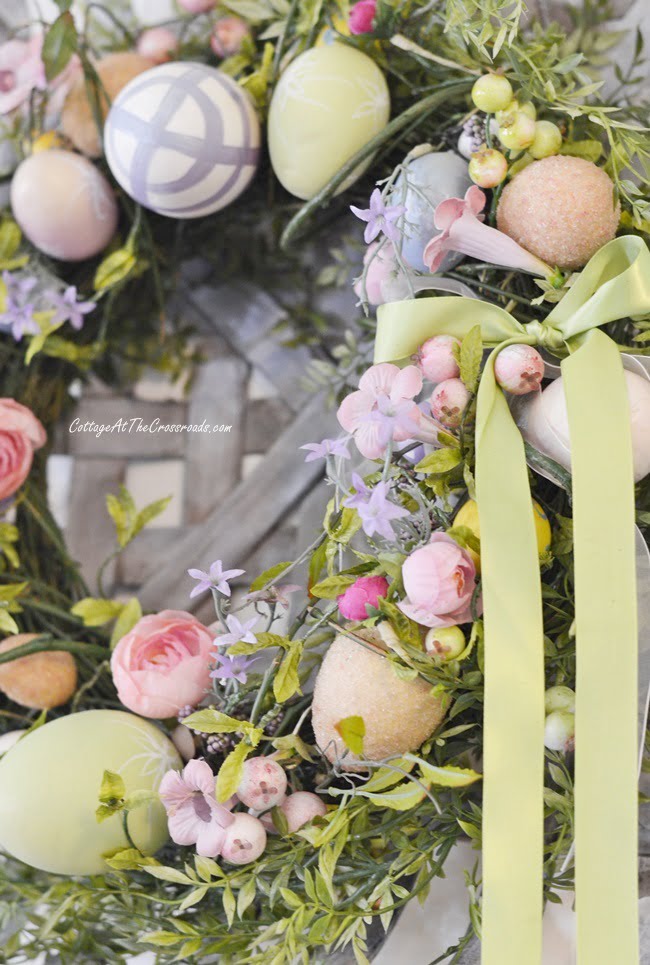 And a spring wreath is hanging in a tobacco basket on one of the walls in the dining room. The tobacco basket got lightened up with a wash of white paint!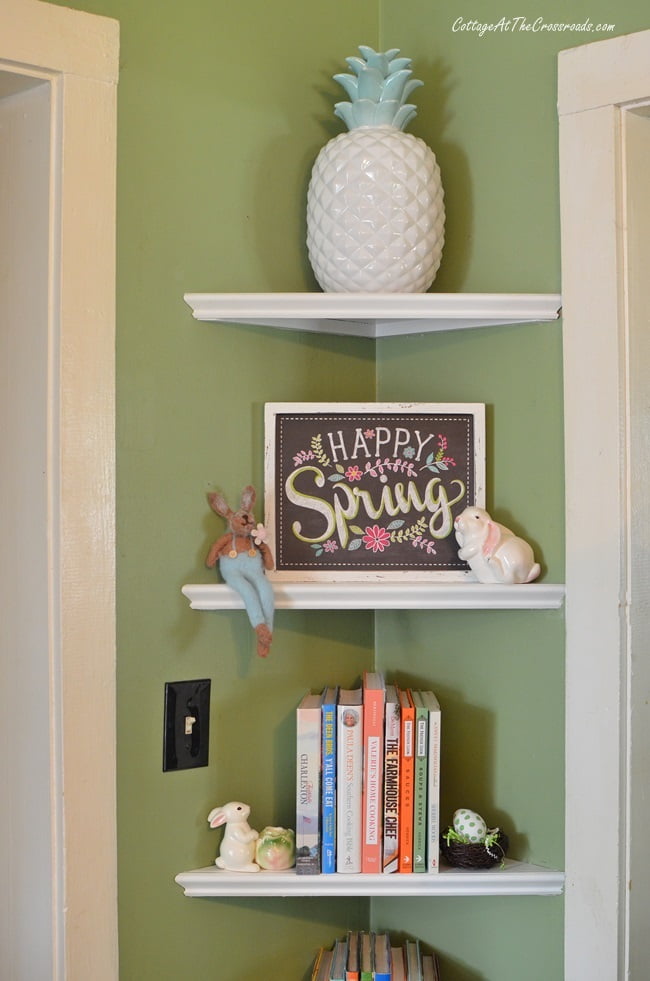 And I have something new to show you! About a month ago, I had some shelves built in a corner of our kitchen and just recently got them painted and decorated. I'll do a post about them soon in case you have a similar wasted space in your kitchen!
Thank you for joining me on this mini spring tour today. I haven't gotten much else decorated for spring because the pollen just got cleaned off the front porch and I've been working on some other projects that I'll share soon.
I'm sending warm Easter blessings to each of you and hope that you had a wonderful weekend as you were commemorating the miracle of hope and eternal life.