I thought I'd share a little spring decor in the kitchen today. If you've been following our blog for a while, you know that we have a large chalkboard in our kitchen which I use as a place to display seasonal decor.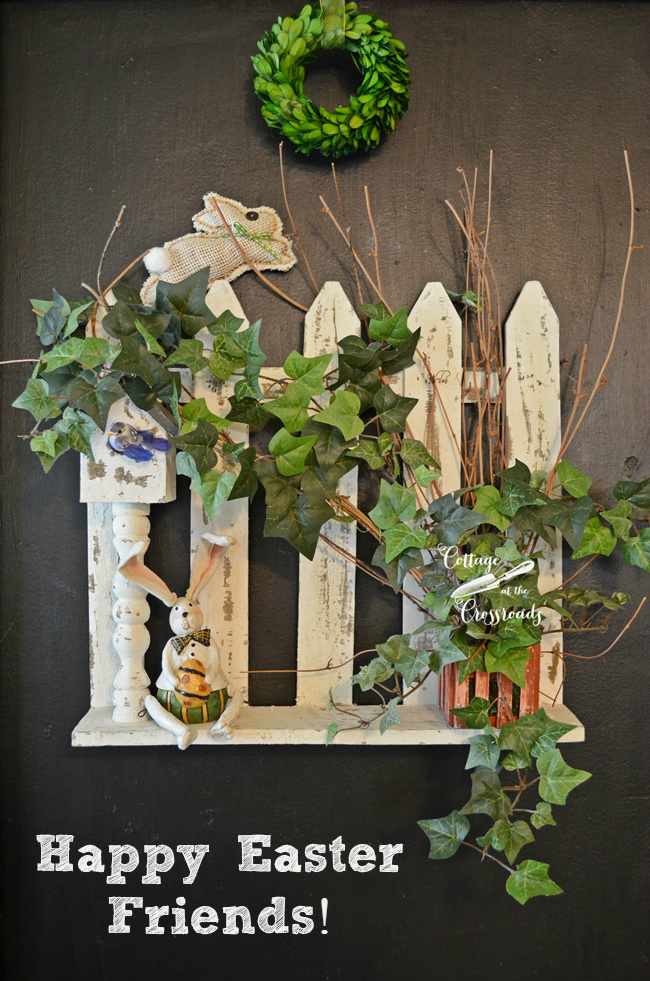 Happy Easter everyone!
Well, a couple of months ago, I spotted this little wooden picket fence display in an antique store. It came with the faux ivy and twigs already attached. And as soon as I saw it, I thought it was just the right size for the chalkboard. I didn't purchase it that day but went back again about a month later and it was still there, calling my name!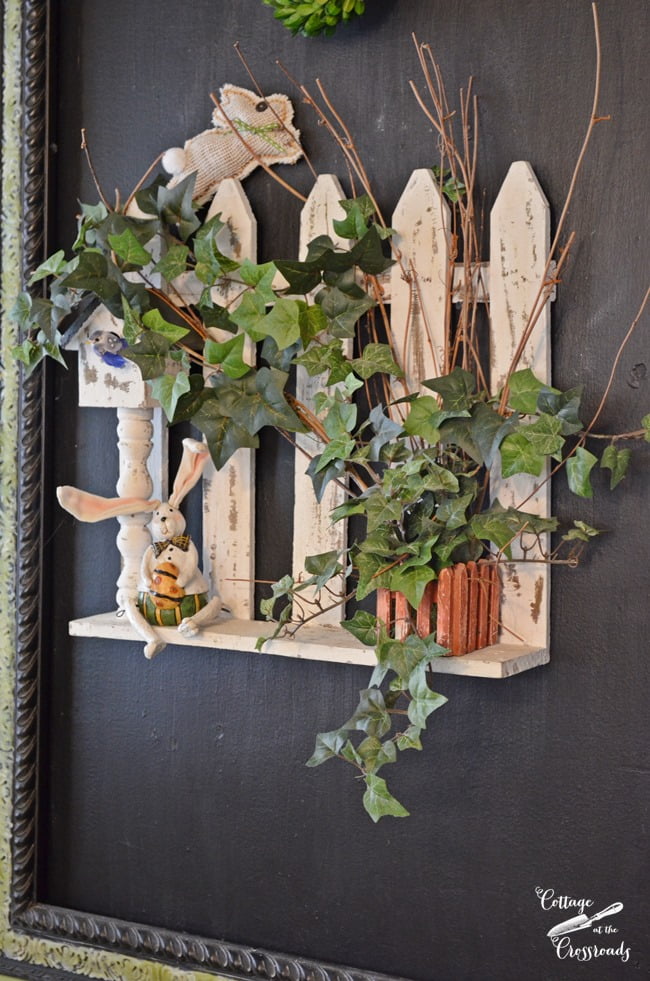 My first thought was to take off the ivy and replace it with flowers but the more I fluffed it, the more I liked it.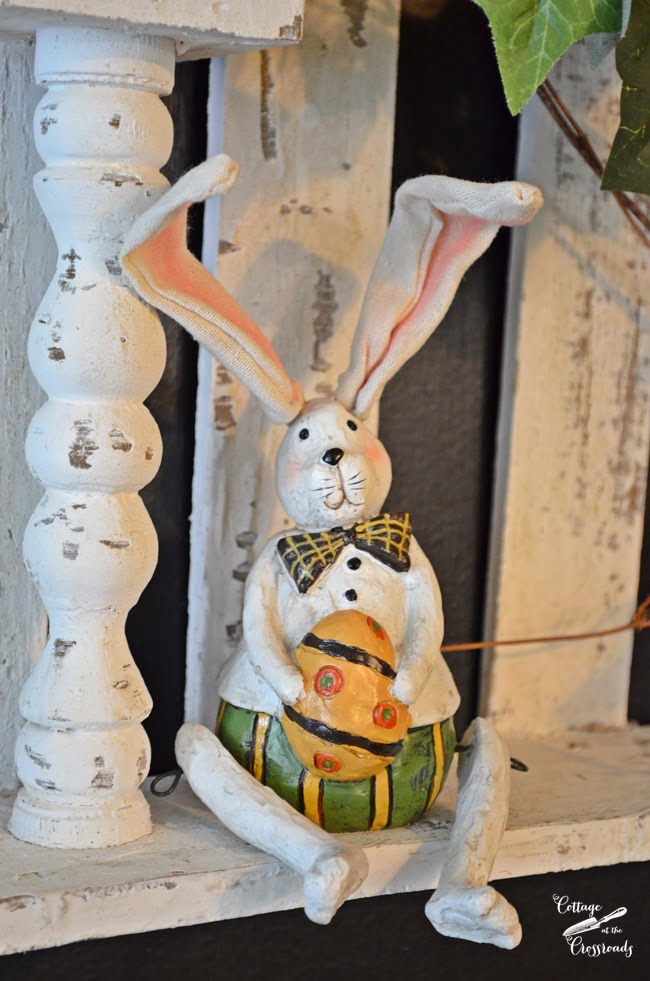 My little display was really coming together when I found this adorable shelf-sitting bunny at Stein Mart!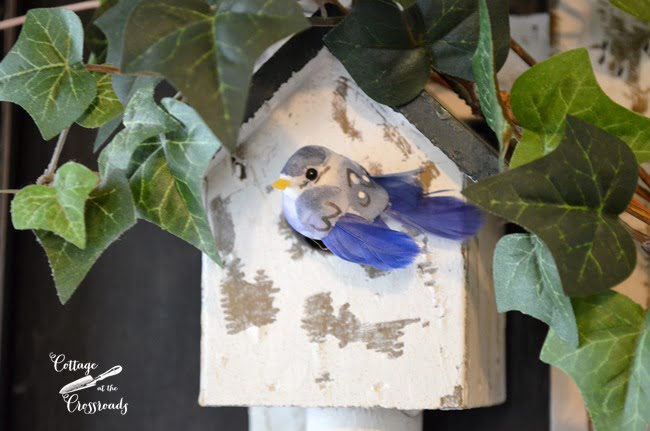 I added a little birdie to the bird house because the birds are rejoicing that it's spring.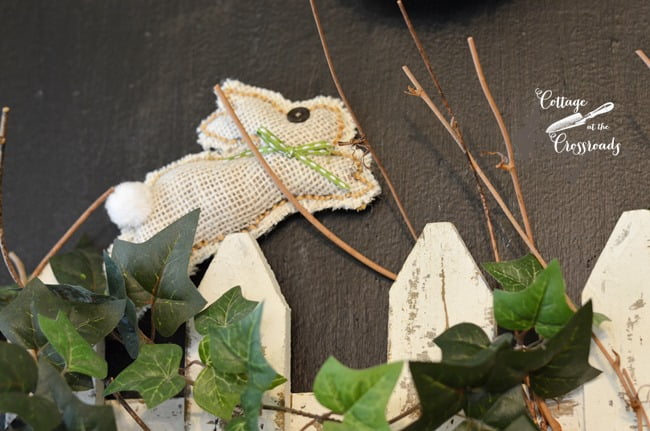 This little bunny hopped off the garland that I made and used on our Spring Mantel last year. I'm thinking that I may leave this little picket fence up all year long and decorate it for the various seasons, don't you think?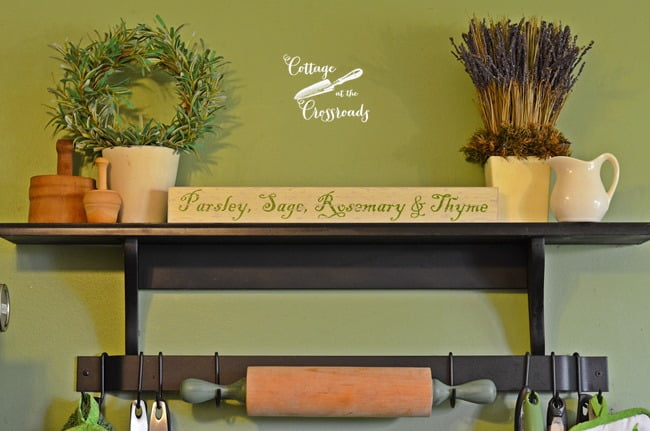 I added a new little sign on the shelf above the range, and I hung the rolling pin here. I'm in search for the perfect little tea towels to hang on it.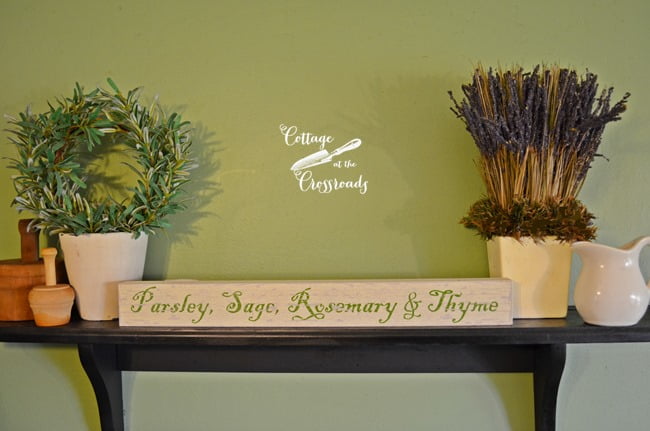 The little herb sign came from Stein Mart.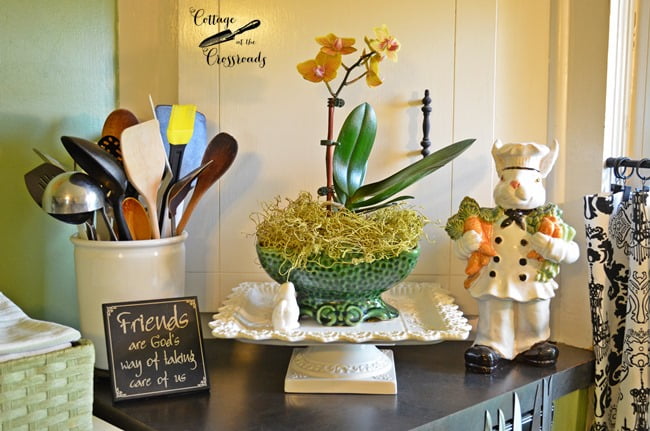 In the corner is a little spring vignette.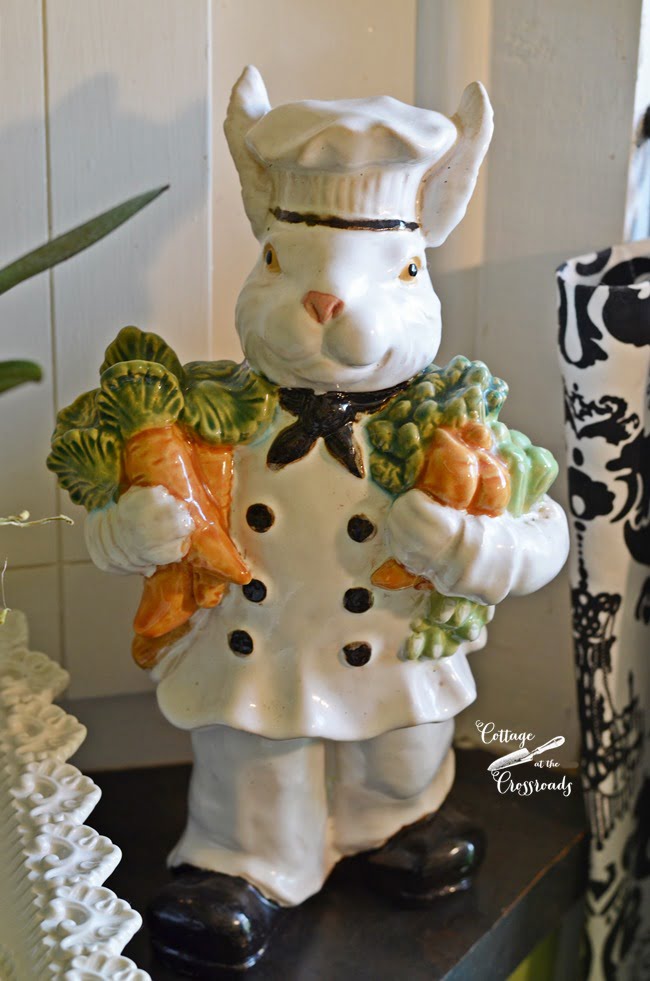 You may remember seeing the chef bunny in years past, and I enjoy bringing him out each year.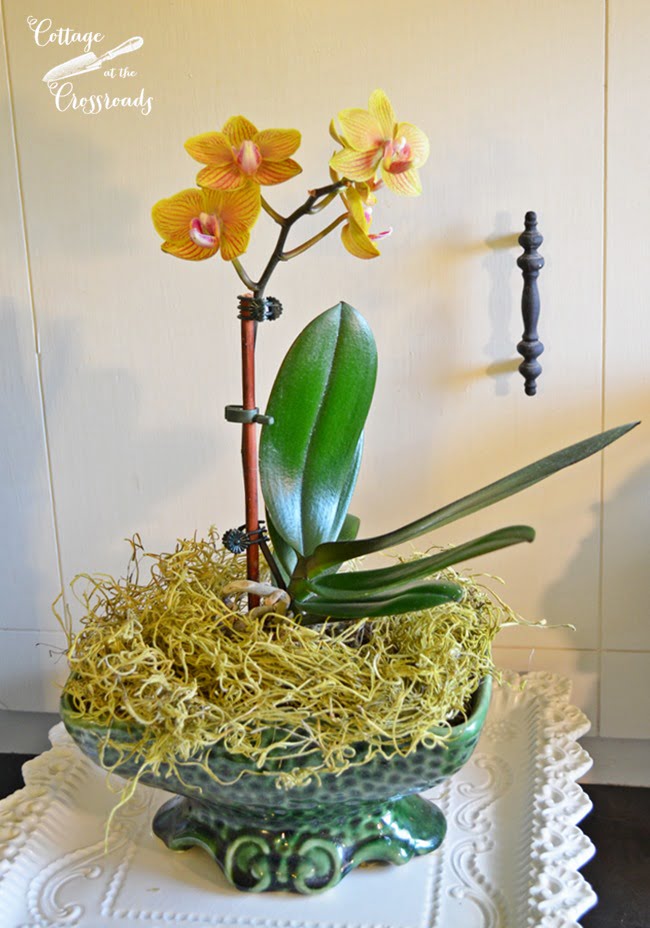 I've found the perfect spot for my orchid. It loves the filtered light from the kitchen windows.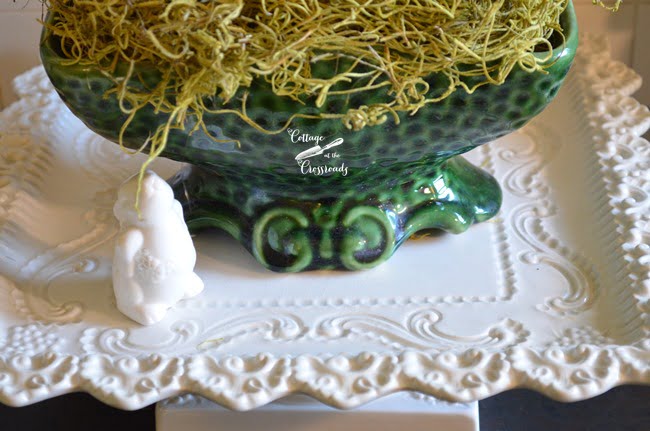 It's planted in a vintage planter that I got at the auction. I think it's texture contrasts beautifully with the cake stand.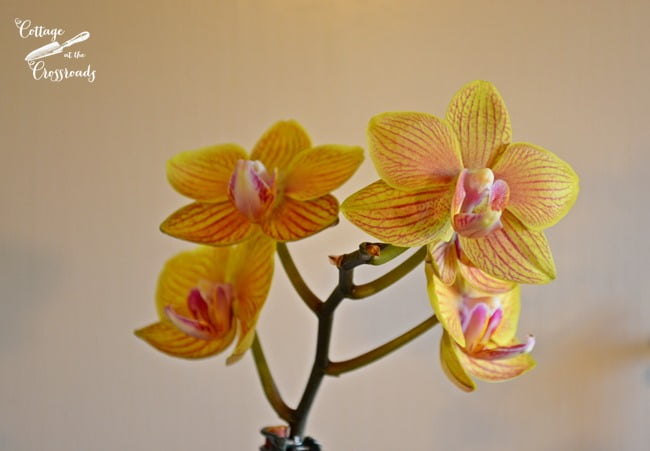 This is the first orchid that I've attempted to grow, and I'm thrilled that it's thriving in this spot.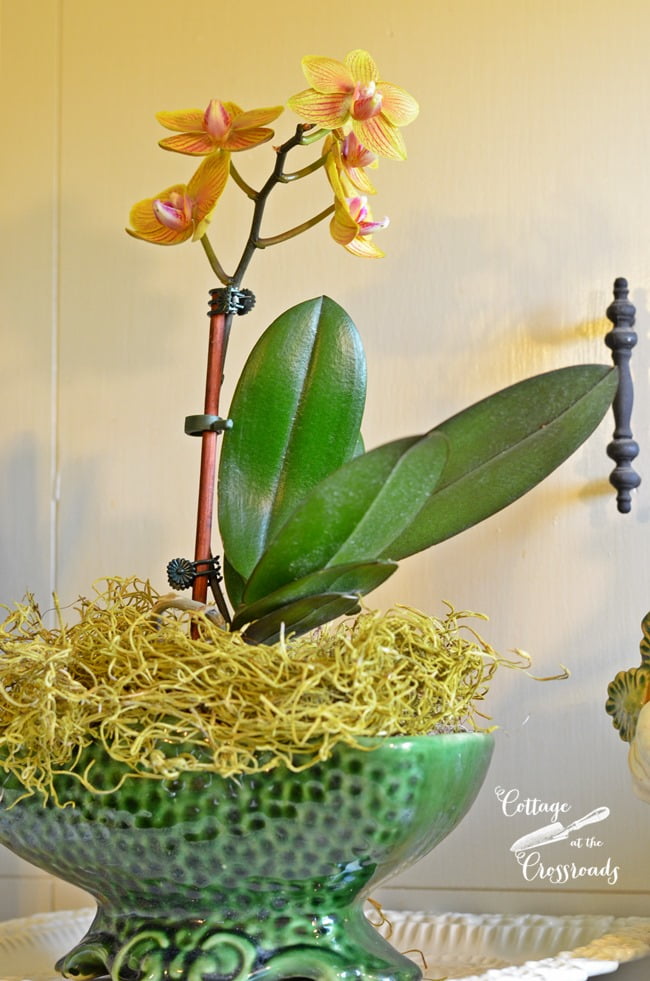 Its blossoms got me through the last month of winter that seemed to drag on forever!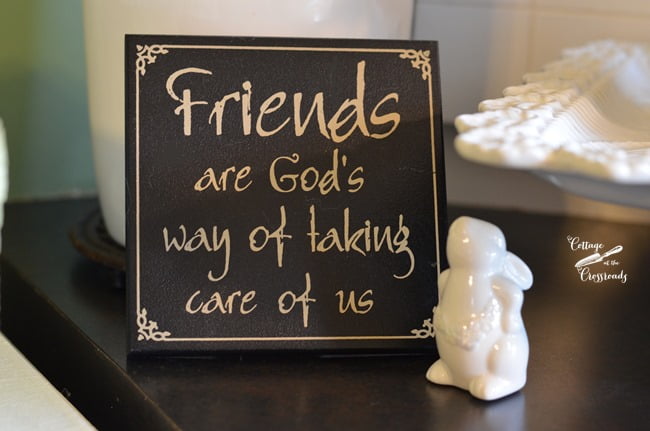 But my favorite thing in this corner is this sign that was given to me by a special friend. I count all of you readers as my friends, and I'm so appreciative each time you stop by to visit.
Easter blessings from our house to yours!