Happy July 4th, friends! Perhaps some of you are celebrating at the beach, and you'd like to take a little bit of that beach feeling back home with you! All you have to do is create yourself a beach fairy garden, just the way that our granddaughter Ruby did recently.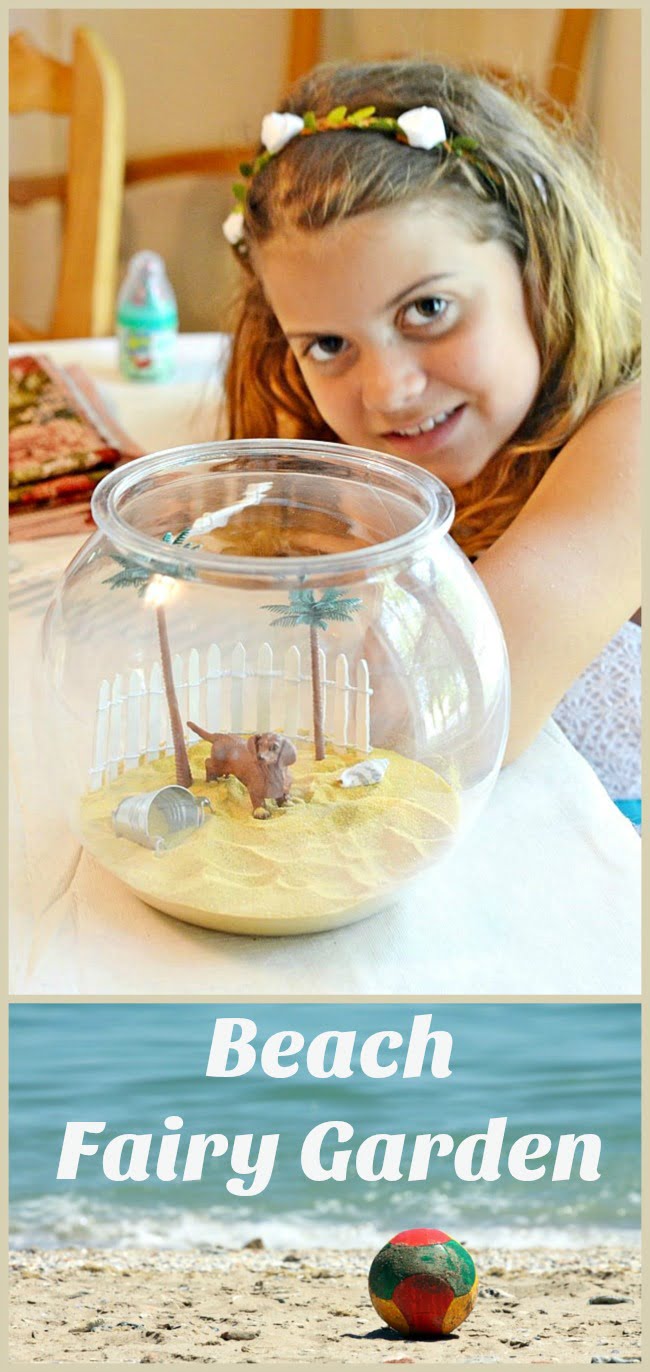 For 10 days in June, Leo and I were lucky to have this little lady staying with us. Early one morning, we were discussing what we were going to do that day, and I asked her if she had ever created a fairy garden. She hadn't so we got on Pinterest to look at a few, and we ran across a beach fairy garden that was really cute. So she said that she'd really like to make one of those. I was excited about the project as well because I've never created a fairy garden, either!
As we headed out to get some supplies, we stopped off by the auction that we attend frequently. And it just so happened that we ran across a round plastic terrarium at the auction. So I put it in a stack along with some other items and bid on it. Winning the bid, we suddenly had our container for our fairy garden! Next stop was Hobby Lobby were we got the rest of our supplies.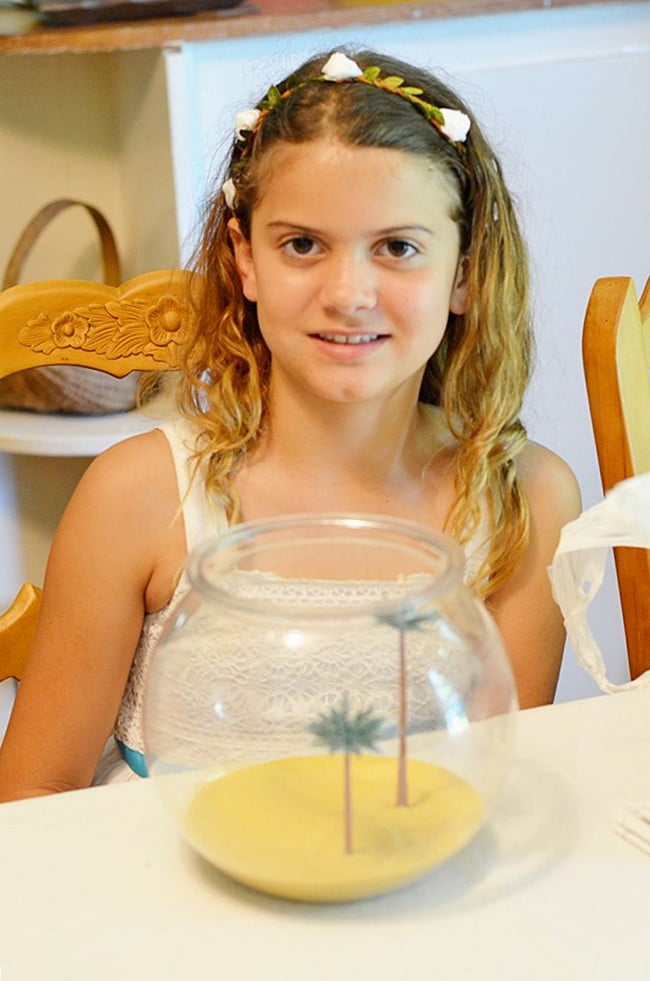 Now I must tell you that Ruby is almost 9 years old and she happens to live at the beach, but we had to purchase sand at Hobby Lobby for our beach fairy garden! After adding the sand, she planted 2 palm trees in the sand.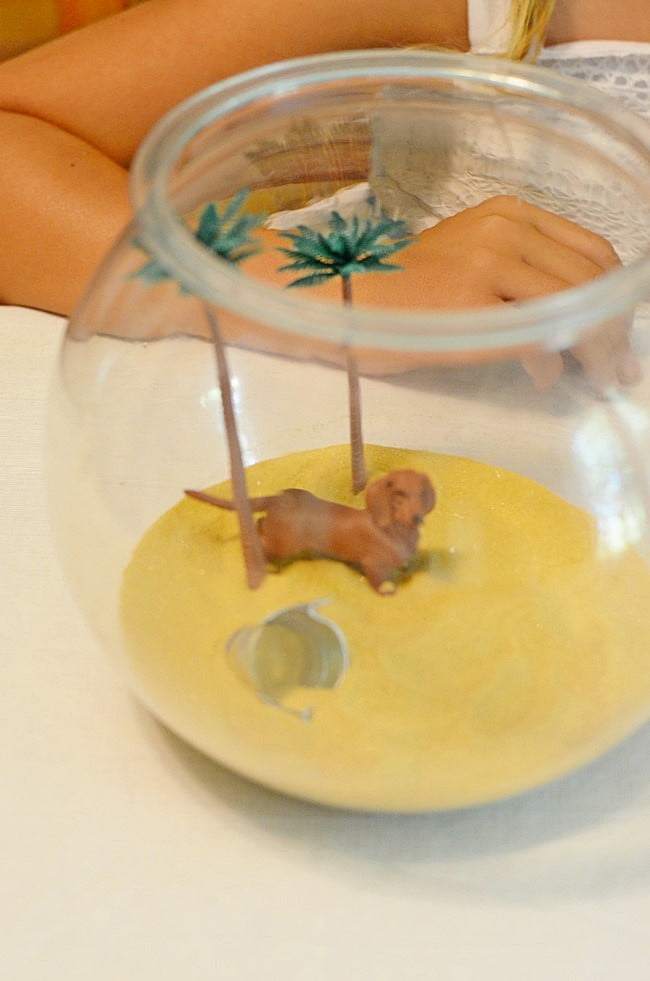 Then she put in a little dog that reminded her of one of her former pets along with a bucket. She turned the bucket on its side herself with no direction from me!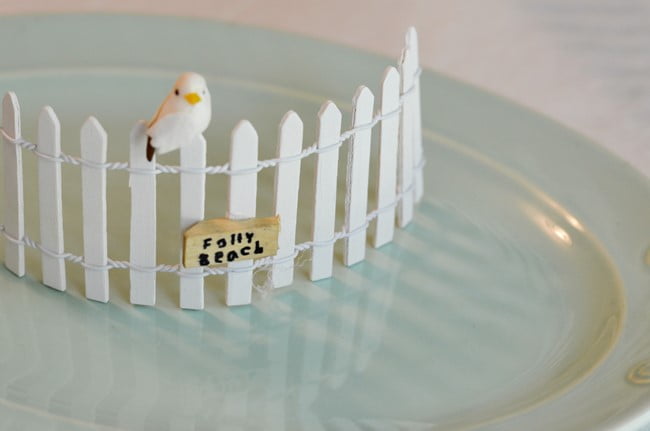 We had purchased a miniature fence in the section of Hobby Lobby where the doll house furniture is sold. Ruby added a little bird and the Folly Beach sign.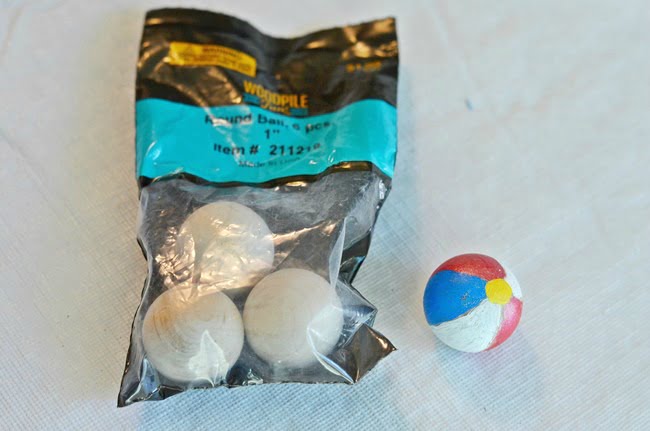 Now you just can't have a beach fairy garden without a beach ball, right? We used these 1 inch wooden balls to create a few of them.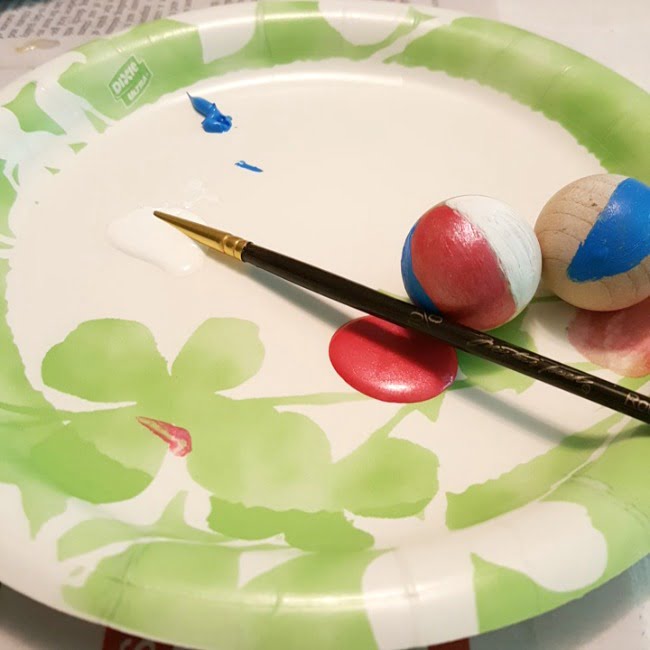 It took more than one try to get the colors evenly divided on the balls!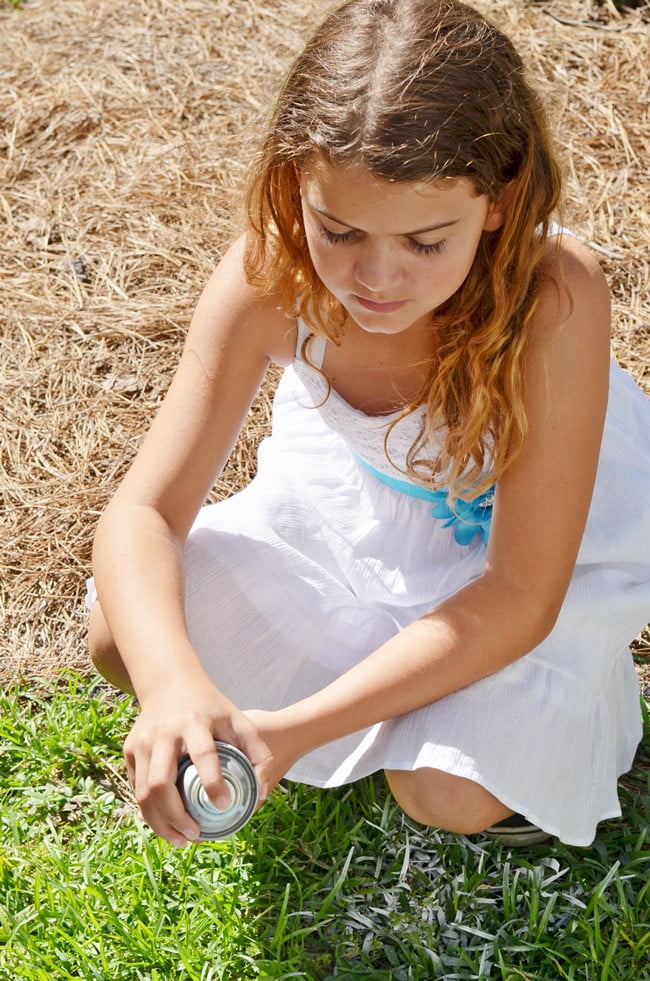 The original top to the plastic container was black but I suggested that we paint it blue. This little DIYer wanted to do it herself!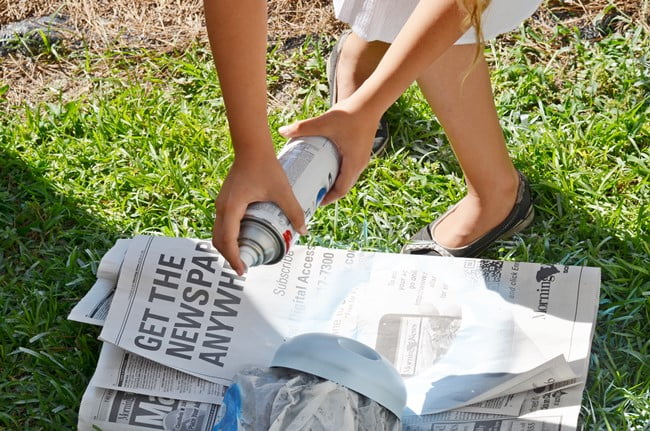 Couldn't help but give her a few spray painting tips while we were at it!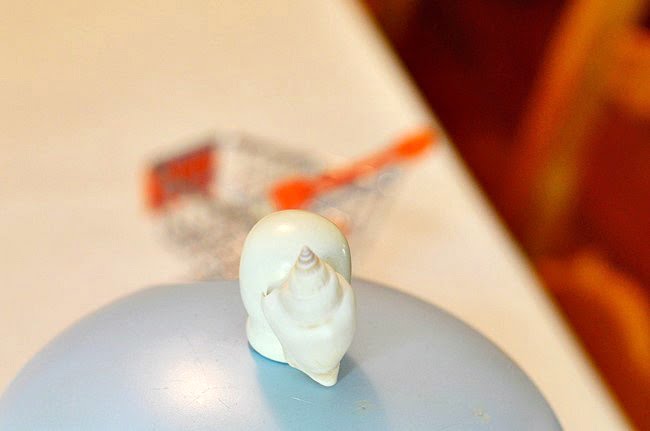 We rummaged around in my stash and found a curtain rod knob and a shell to add to the top along with some white rick rack that reminded Ruby of waves. I was busy doing some other things while Ruby was putting some finishing touches on her fairy garden.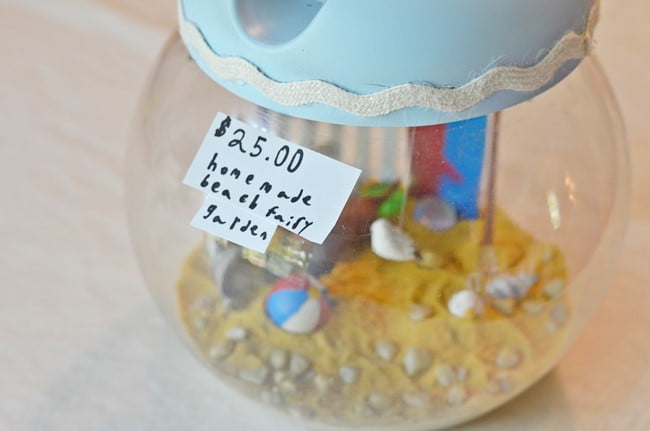 When I turned around, she had added a price tag onto the outside of the container. Oh my gosh, this budding entrepreneur had gotten the idea that she could make these fairy gardens and sell them to tourists at her lemonade stand! She thought it would be a great way for visitors to take a little bit of Folly Beach back home with them.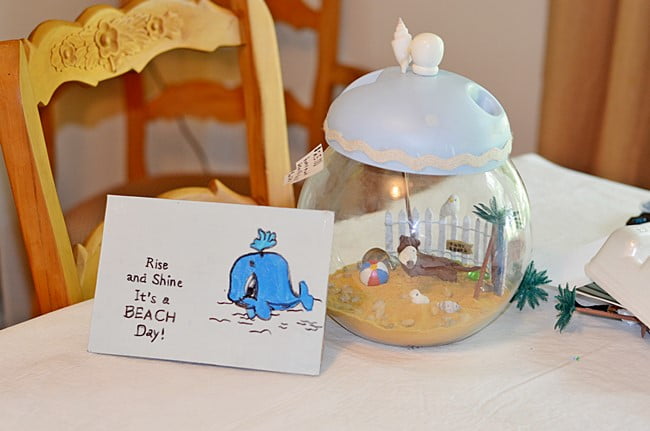 Goodness! Who could resist such sweetness, especially when it comes with a handpainted sign! This grandma is going to help out with this little business by ordering her some additional supplies,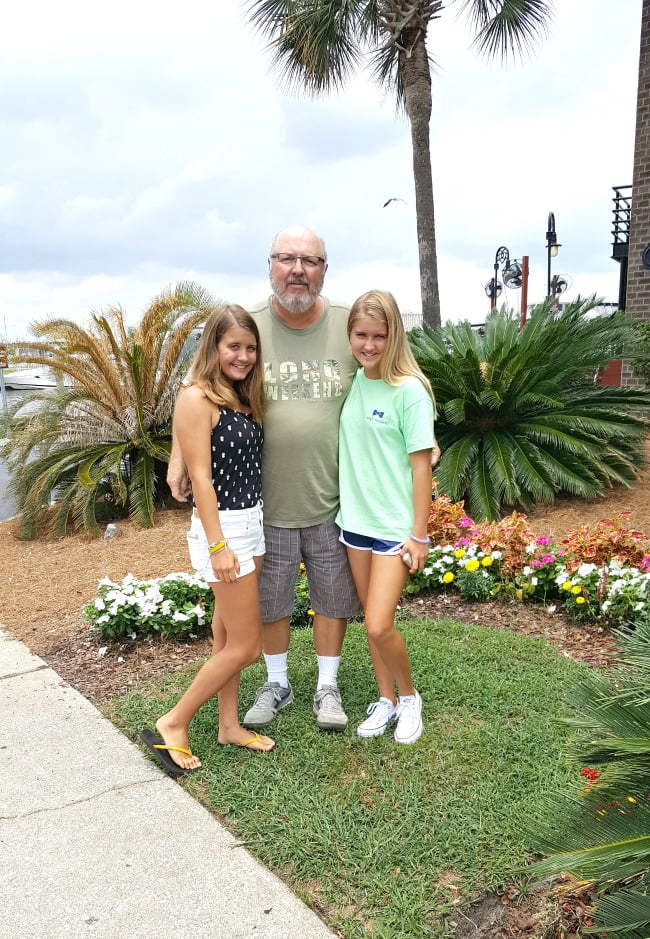 The house is quiet now since they've all gone home. Life's a beach, you know!