If you have old bread on hand, don't feel you need to throw it out and waste it. Plenty of recipes call for old bread that doesn't taste stale. You can make a great casserole for dinner and have enough leftovers the next day.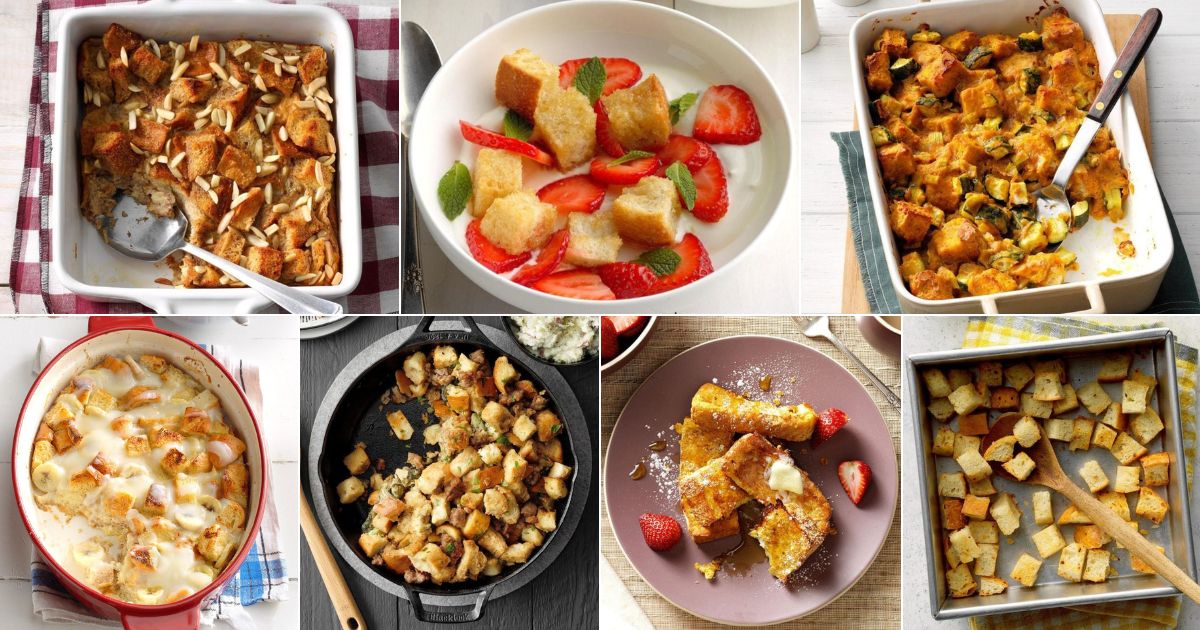 Some recipes use old bread to make something sweet. You can have delicious French toast for breakfast or make a dessert that pleases your whole family. Check out these 17 recipes with old bread to see how to elevate the dish's taste.
Contents
1. Pretty Layered Ribbon Sandwiches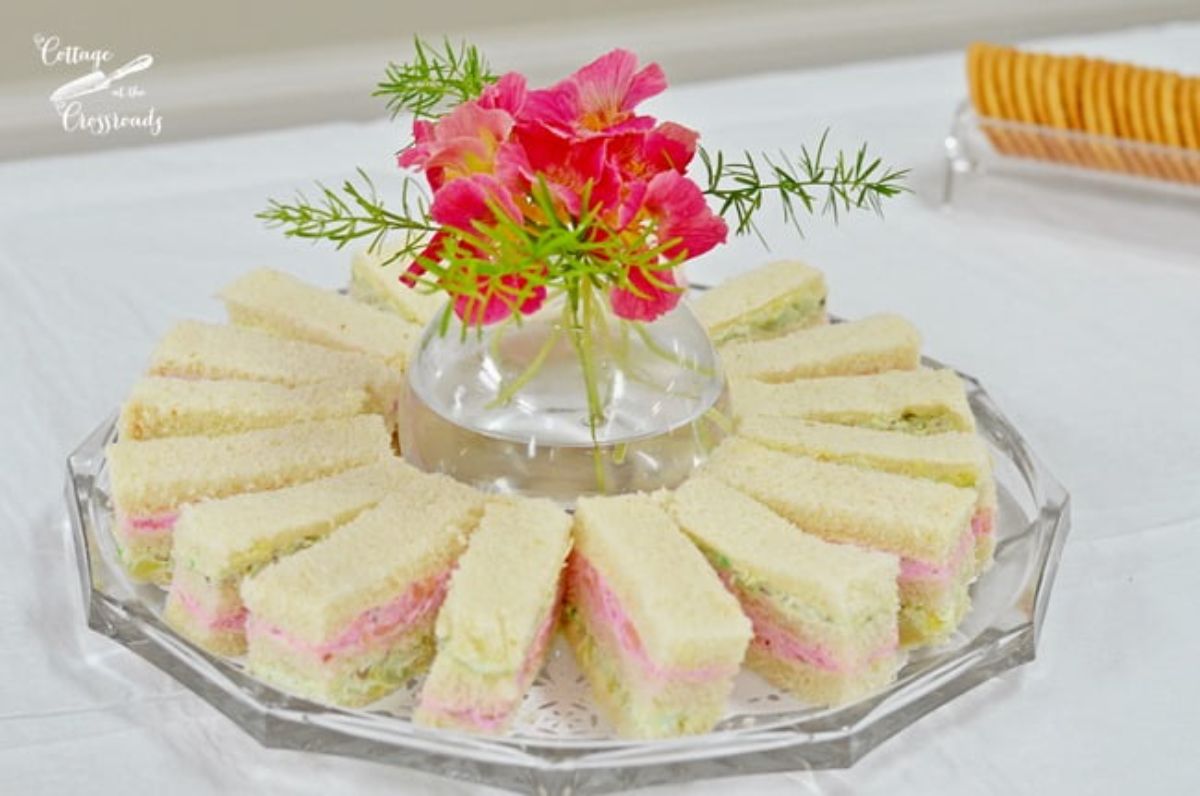 Many people think old bread is hard because it's dry, but it still contains moisture. That extra firmness makes it an ideal surface for soft sandwich toppings, like these Pretty Layered Ribbon Sandwiches.
These layered sandwiches are bright, colorful, and, most importantly, delicious! They're delicate sandwiches with cream cheese, crushed pineapple, and pecan pieces. Since the filling is moist, using firm, old bread will help the sandwich stay together.
2. Cucumber Sandwich Spread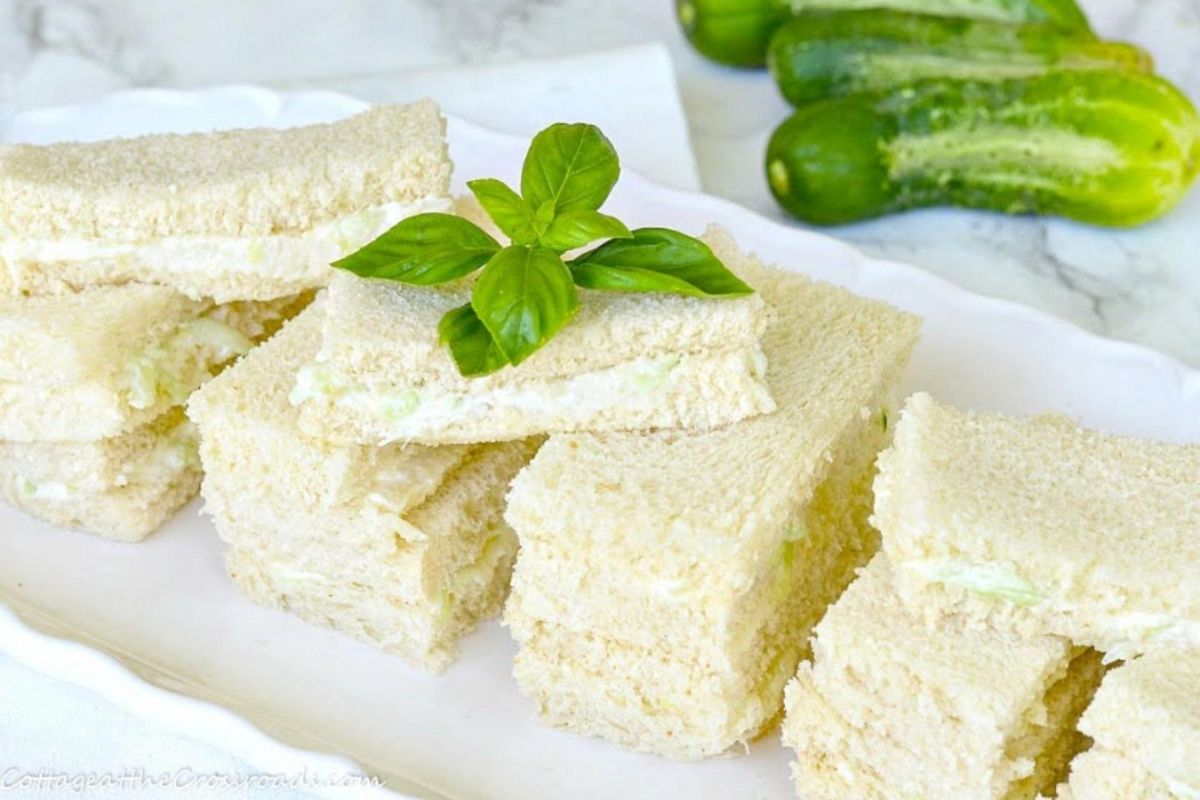 If that previous recipe for tea sandwiches didn't strike your fancy, consider this Cucumber Sandwich Spread option. It uses cream cheese like the pretty sandwiches, but the fresh cucumber adds a delicious crunch.
Mix the cream cheese with mayonnaise, garlic, and sweet onion. Shredded pickled cucumber adds even more rich flavor to make these sandwiches stand out from other options at your tea party.
3. Croutons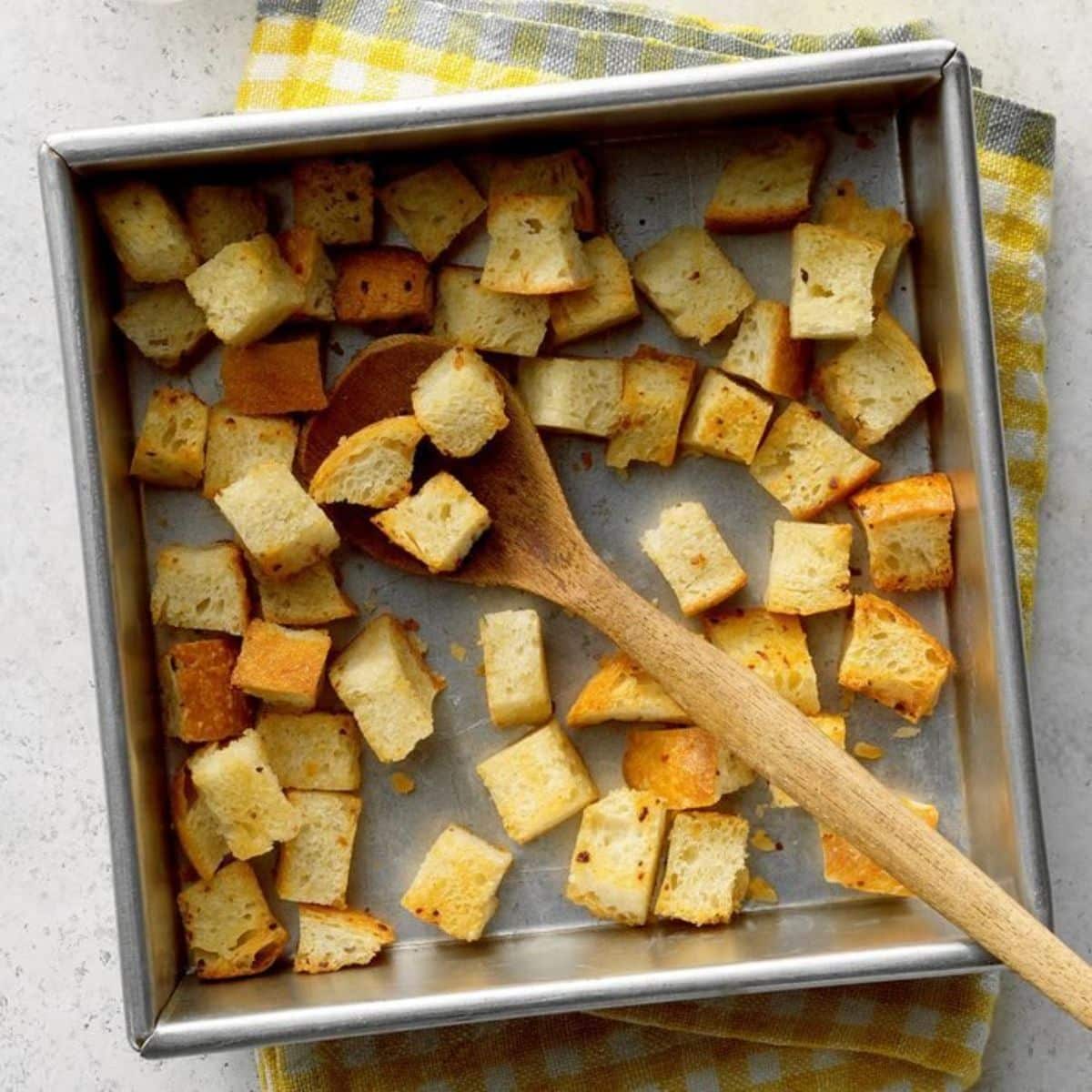 Croutons are popular enough to have a holiday on May 13th. Instead of buying these salad toppings, consider making croutons. You can use any type of bread to make croutons, but since you bake it anyway, why not use your old slices?
You can flavor your bread any way you want, with some classic options, including garlic, salt, and pepper. Once you make croutons, get creative with how you use them. Salads are the most common, but they're also great in soup or as a crunchy snack.
4. Ranch Pasta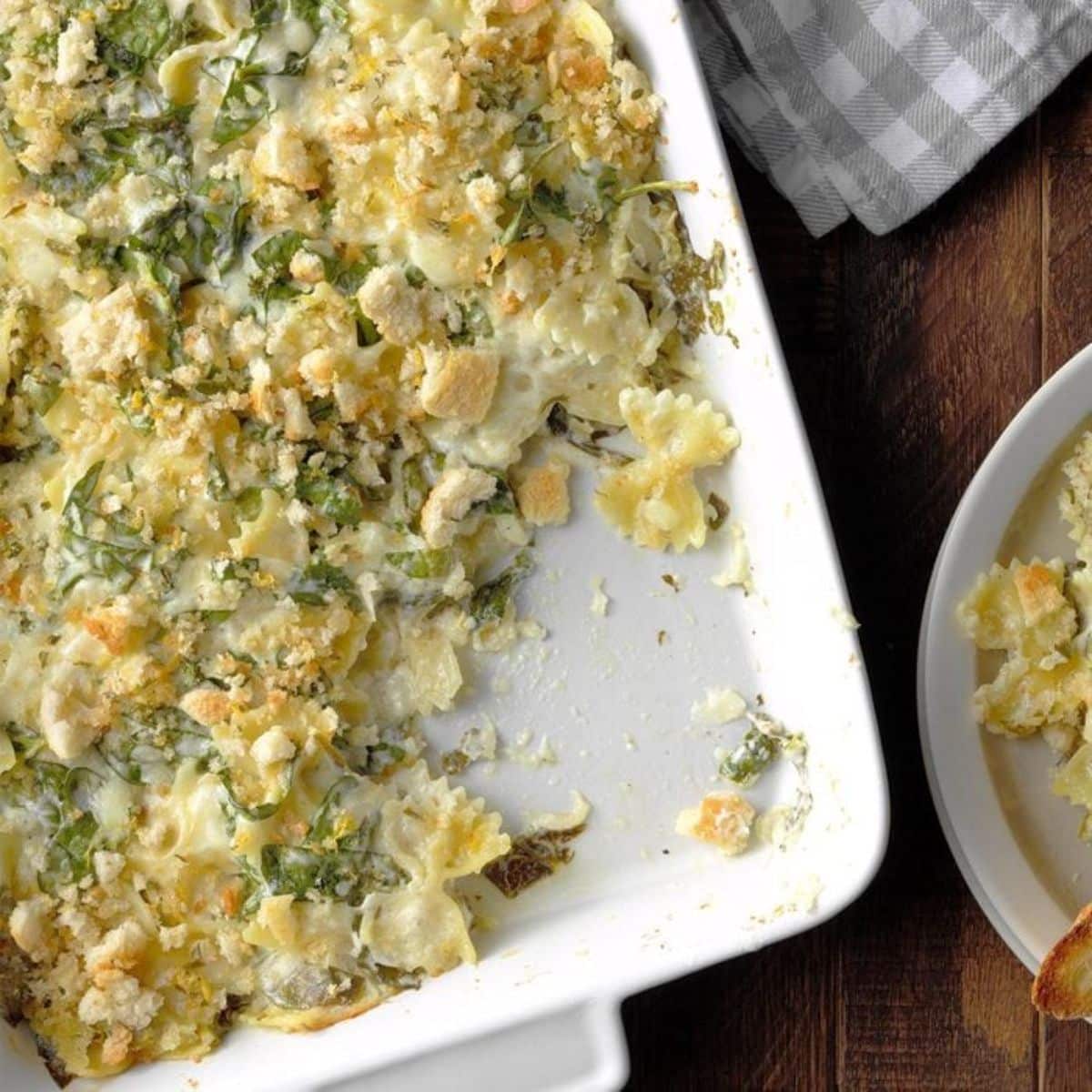 You might not think ranch pasta needs old bread, but this recipe will change your mind. Mix cooked bow-tie pasta with Italian cheese, sour cream, and salad dressing. Add spinach to ensure you get your vegetables.
Rip up your old bread and use the food processor to make crumbs. Coat the top of the casserole with bread crumbs and bake it to give crunch in every bite.
5. Oyster Sausage Stuffing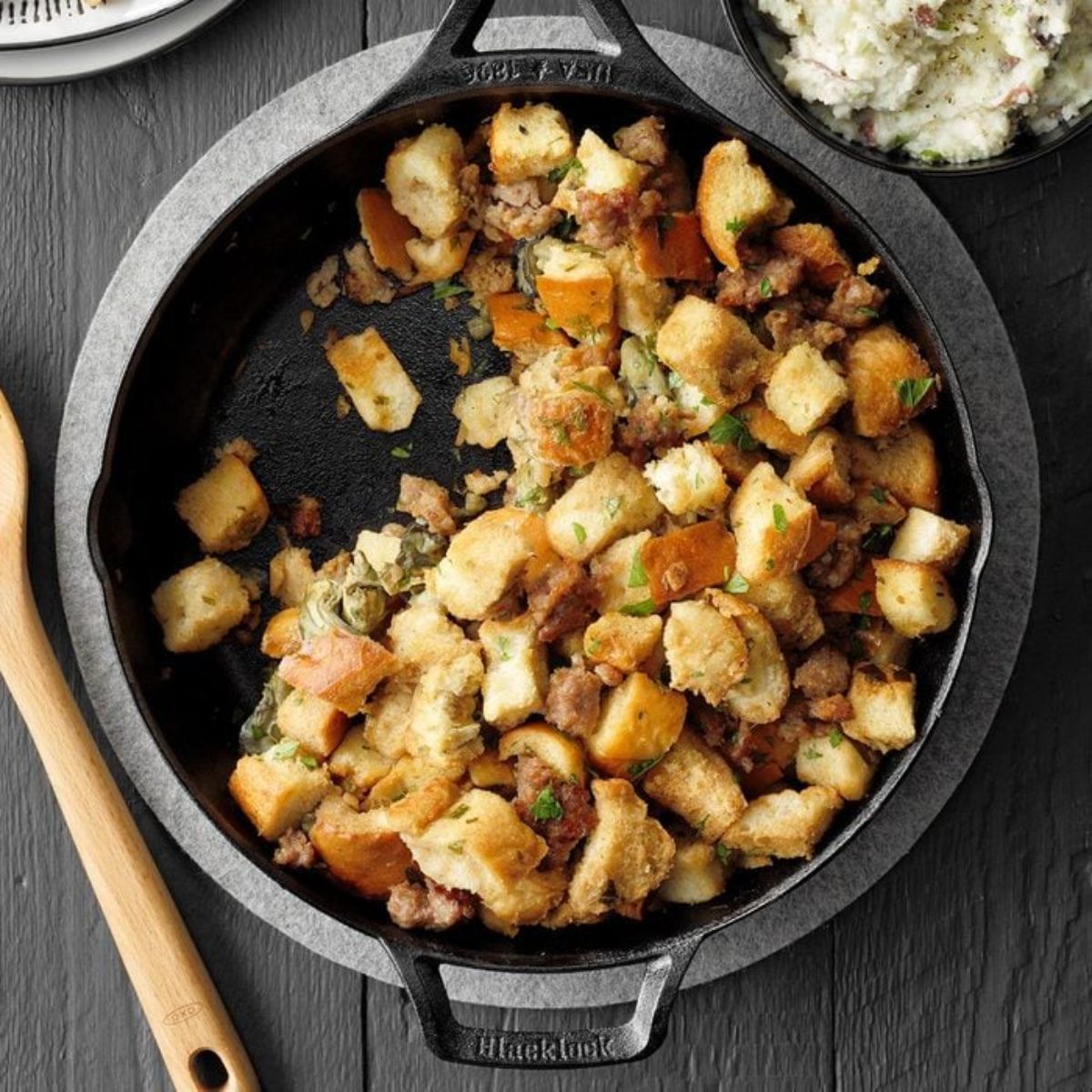 Stuffing is another recipe that uses old bread, but you can elevate your turkey with this oyster sausage stuffing instead of something plain.
Your stuffing will have as much flavor as your turkey or another main course because the recipe calls for an onion soup mix, oysters, and pork sausage.
6. Chicken and Stuffing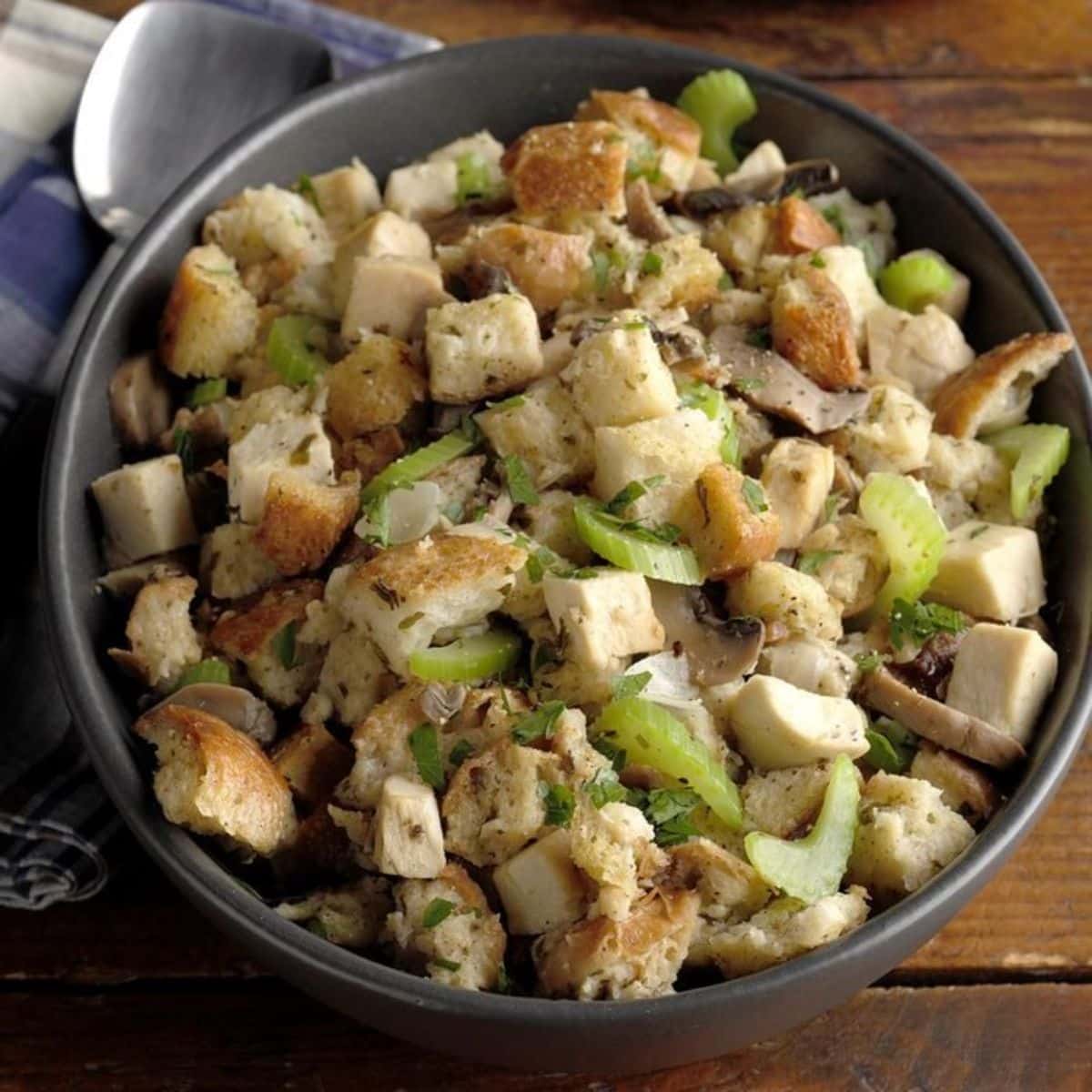 As previously mentioned, stuffing needs old bread. Instead of making a side dish, this recipe for chicken and stuffing will feed your whole family.
Load your slow cooker with chopped chicken, mushrooms, celery, onions, and old bread cubes. Cook it for five hours until it's ready to serve.
7. Scalloped Chicken Casserole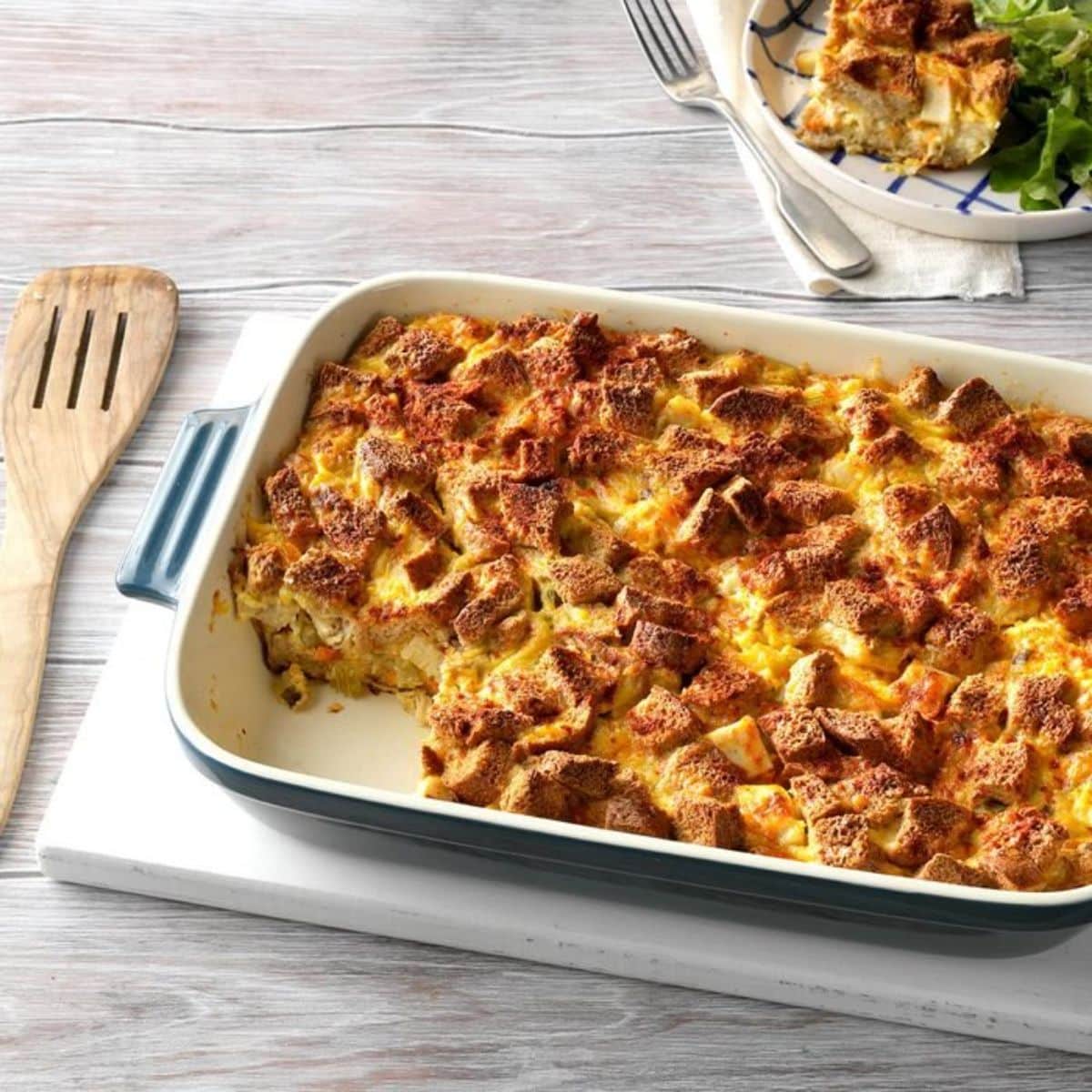 Another full meal using old bread is this scalloped chicken casserole. Instead of crumbling the bread to top a casserole with crumbs, you use cubes to form the base and add chicken, cheese, celery, onion, green pepper, and carrots.
8. Green Chile Brunch Bake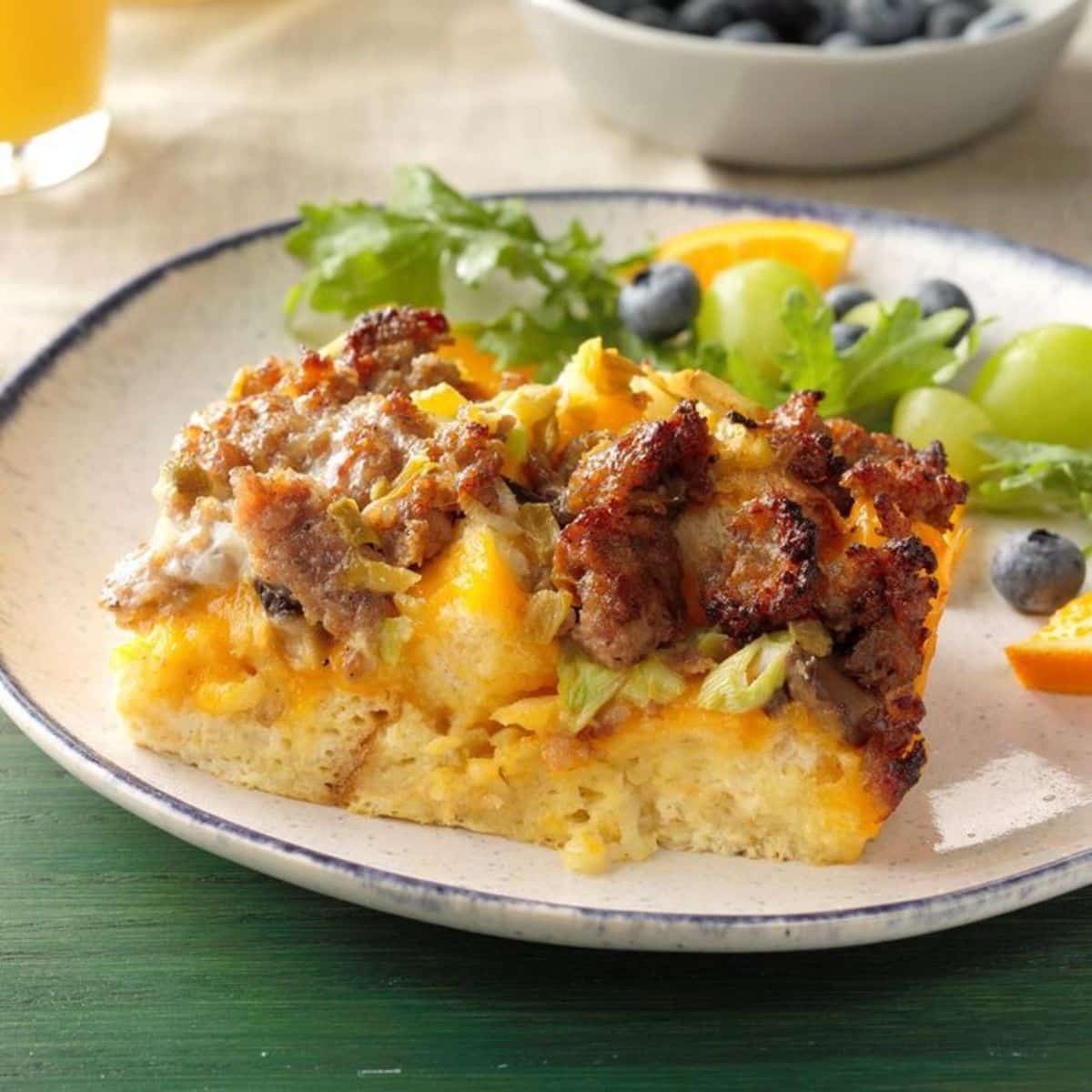 There are many brunch casseroles that use crescent rolls as the base, but this green chile brunch bake calls for cubes of old bread. Grease a baking dish and put the bread at the bottom, then top it with cooked sausage, cheese, and mushrooms.
Top the dish with eggs and cream whisked with Worcestershire sauce to enhance the flavor. Let the mixture soak overnight before baking it for brunch.
9. Cinnamon Apple Brown Betty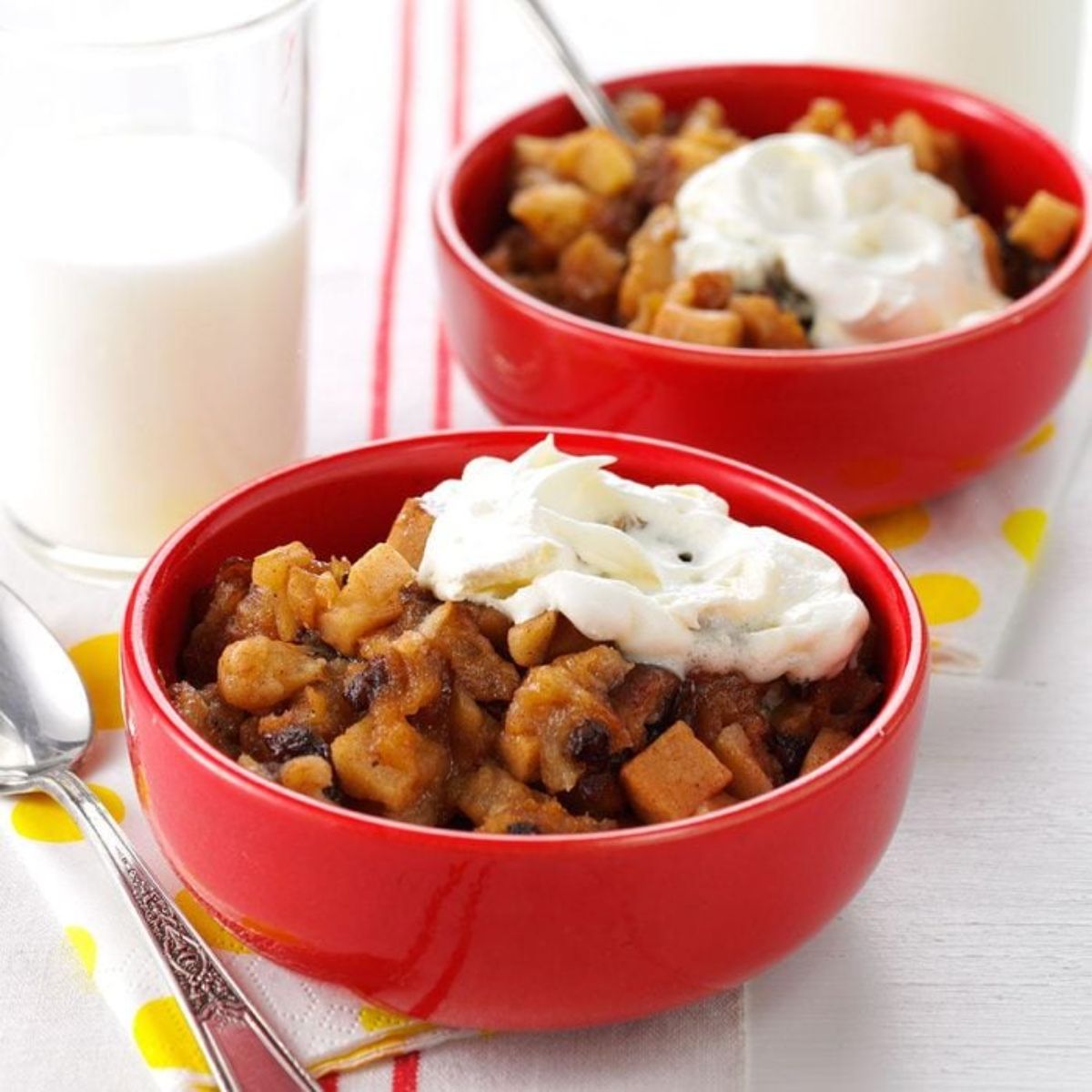 This recipe takes a bit more prep than many on the list, but it's worth it for mouth-watering cinnamon apple brown Betty.
Cube five tart apples and toss them with lemon juice. Coat them with brown sugar and cinnamon. Put cubed pieces of old bread in the slow cooker and layer it with the apples, repeating layers until you use all your ingredients. Cook it for three hours.
10. French Toast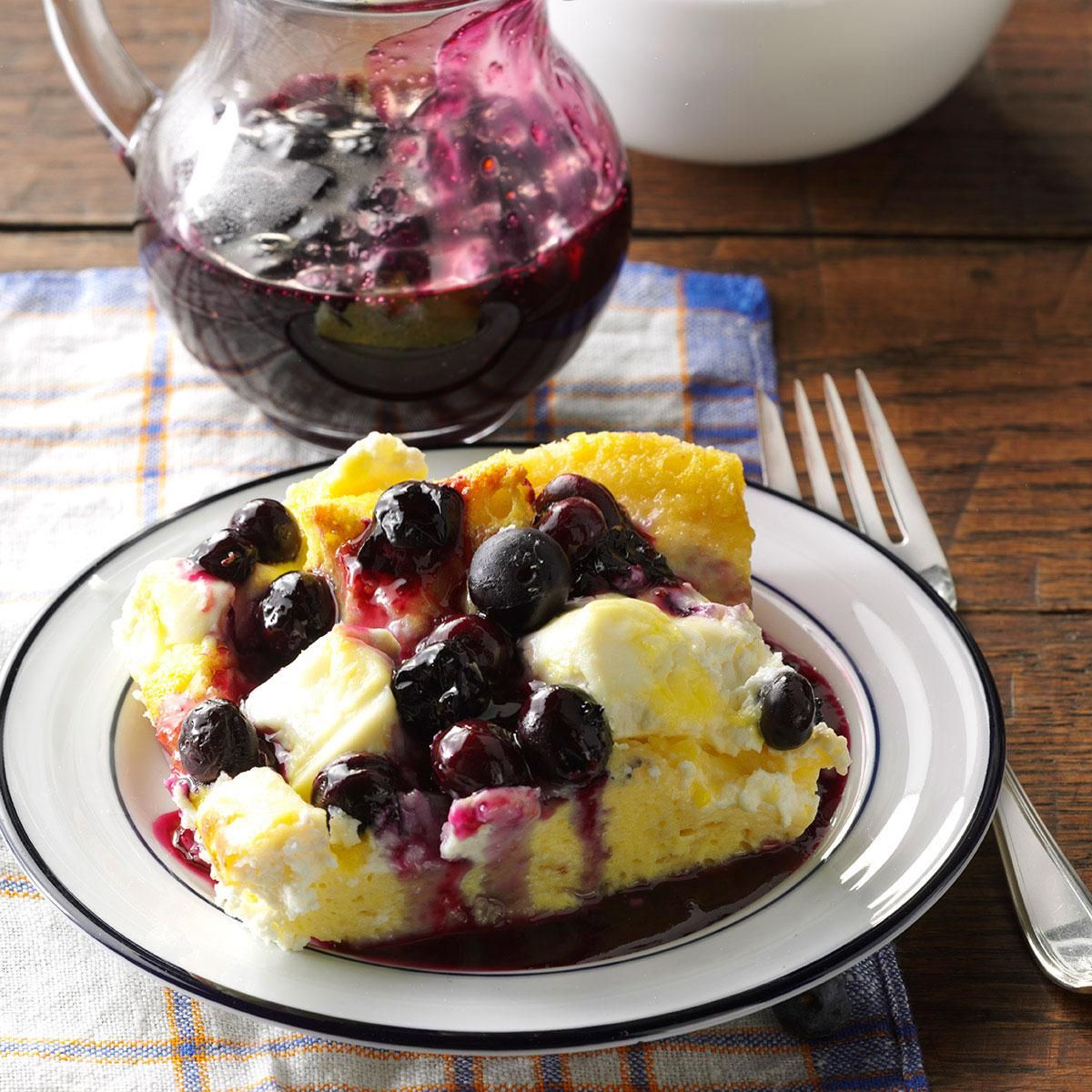 French toast is an easy recipe that elevates your breakfast from an ordinary morning to one that feels luxurious—and you can make it with old bread! You can dip slices of bread in a milk and egg mixture before cooking it in a skillet, or try this upscale recipe.
Cube the old bread and put it in a baking dish. Add cubes of cream cheese, then top with frozen blueberries. Add eggs and milk and let the dish sit in the fridge overnight. Bake it for 30 minutes in the morning, and you'll have a delicious breakfast casserole.
11. French Toast Sticks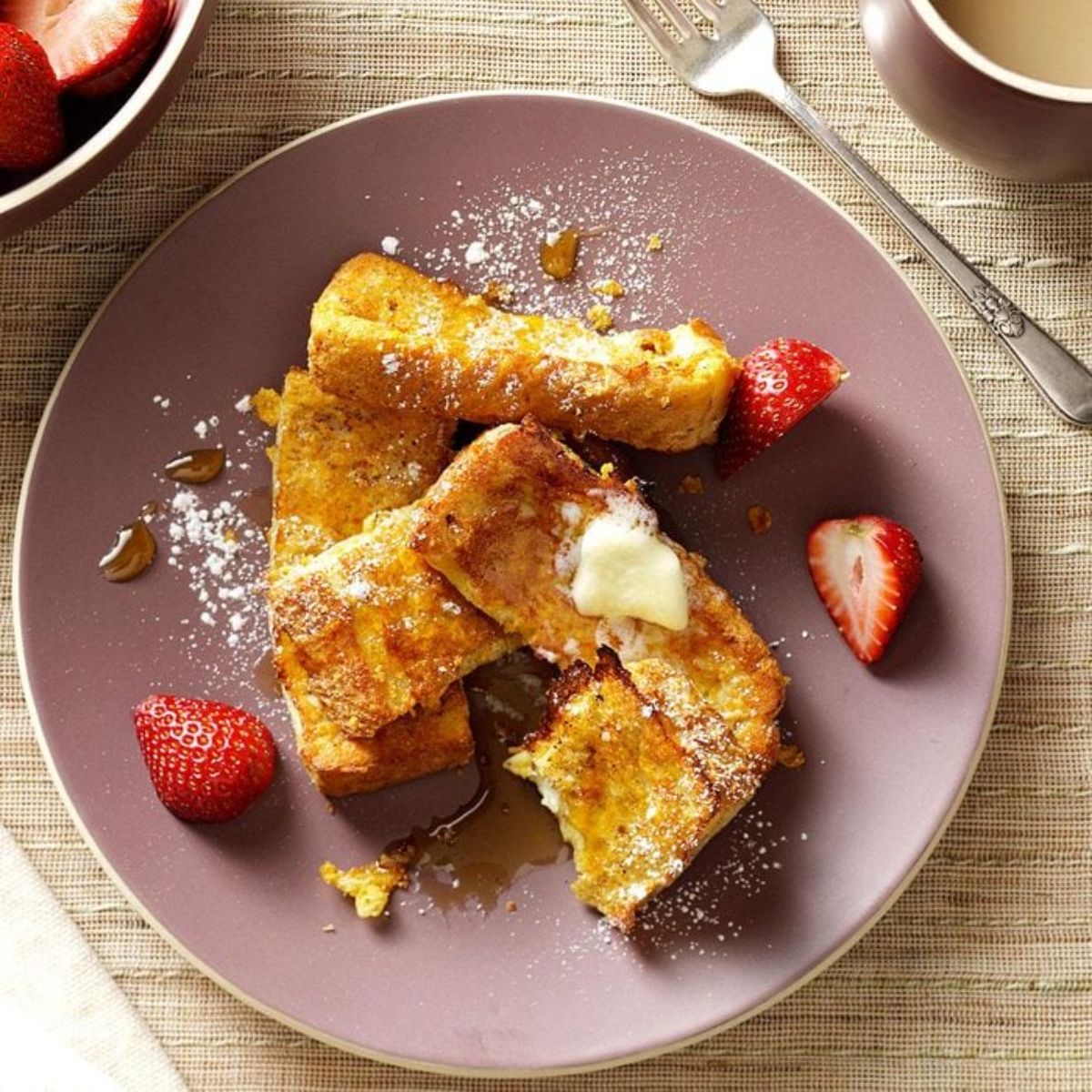 French toast is a nice breakfast, but you can make these French toast sticks in bulk and keep them in the freezer for quick yet filling breakfasts whenever you don't have time to cook.
Cut your old bread into thirds and line them up at the bottom of a baking dish. Cover them with a milk and egg mixture, turning the bread to soak up the liquid. Freeze it, and when you want breakfast, bake sticks for eight minutes on each side.
12. Strawberry Panzanella Salad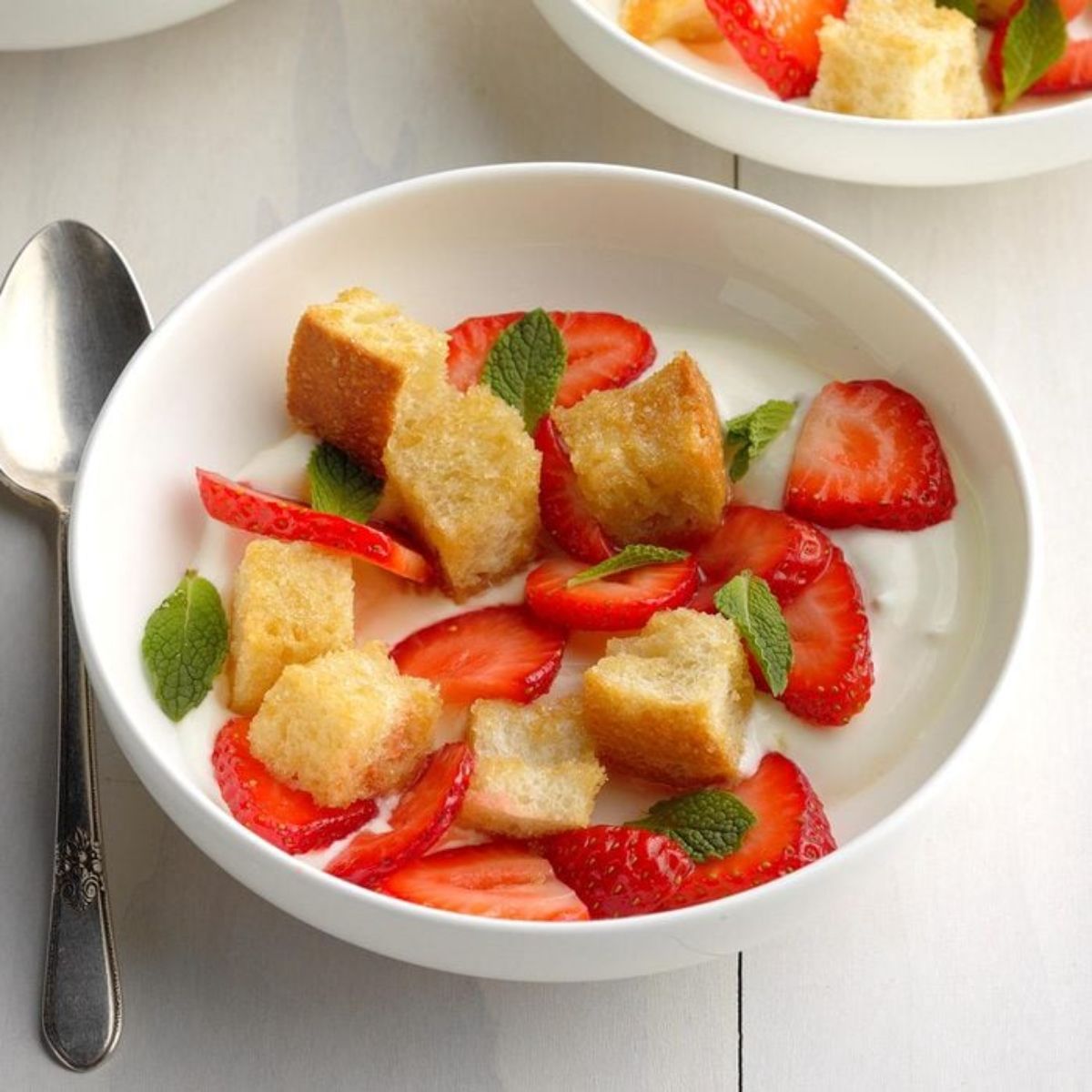 Panzanella salad is a great summer meal because you can use all the fresh vegetables you have on hand, plus use up your old bread. This recipe for strawberry panzanella salad takes the freshness to another level by adding sweet strawberries.
Instead of a standard salad, you'll have baked brown sugar bread cubes topped with yogurt and strawberries. You can add extra strawberry juice for more flavor when you serve the dish.
13. Bread Pudding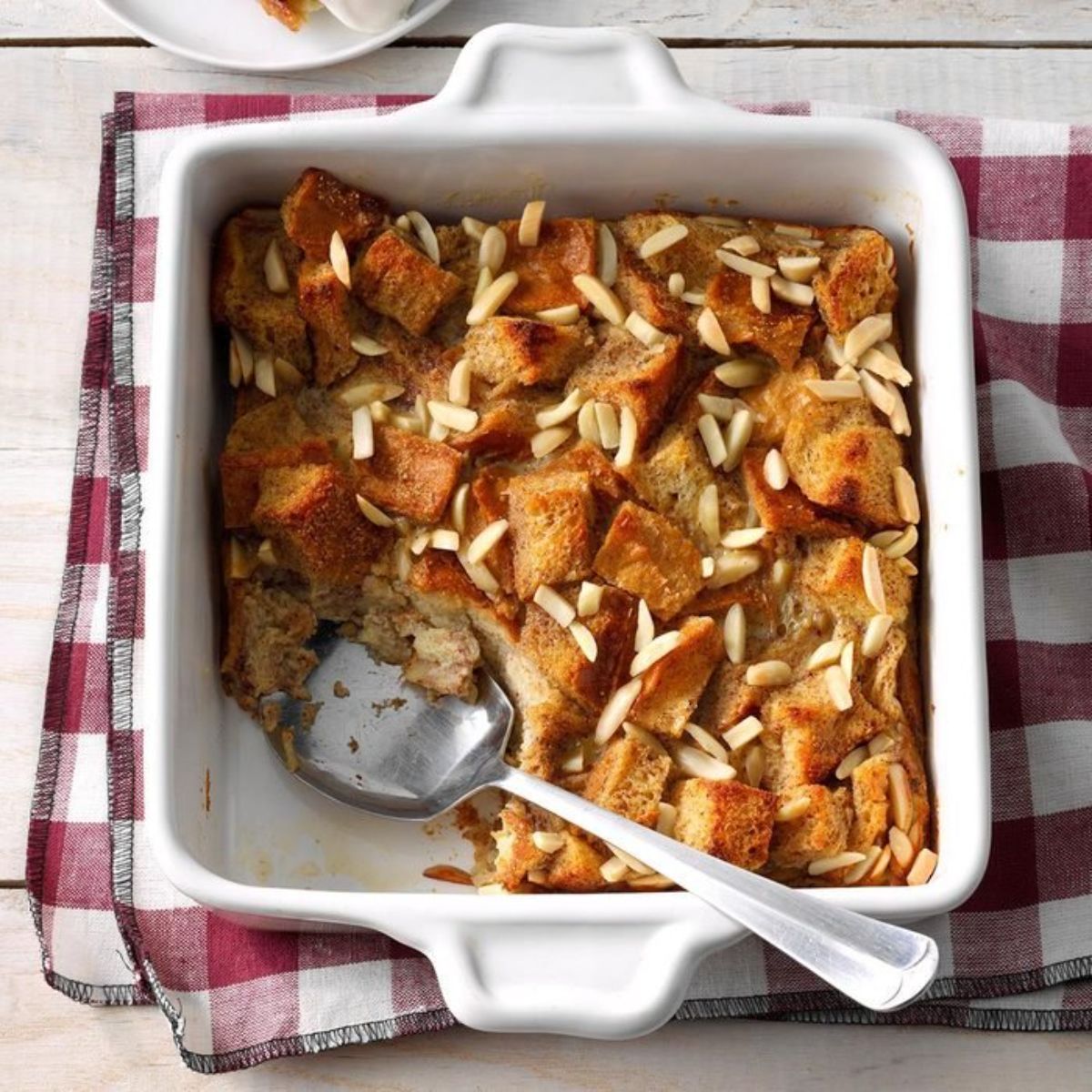 Bread pudding is one of the most well-known ways of using up old bread. Like using stale bread for croutons, using old bread for this type of pudding is better than using a fresh option. You should plan to make this pudding when you have old bread on hand.
This recipe elevates bread pudding into something delightfully spicy with chai flavors. Add brown sugar, cinnamon, ginger, cardamom, and cloves. You can add rum for an even richer flavor.
14. Banana Bread Pudding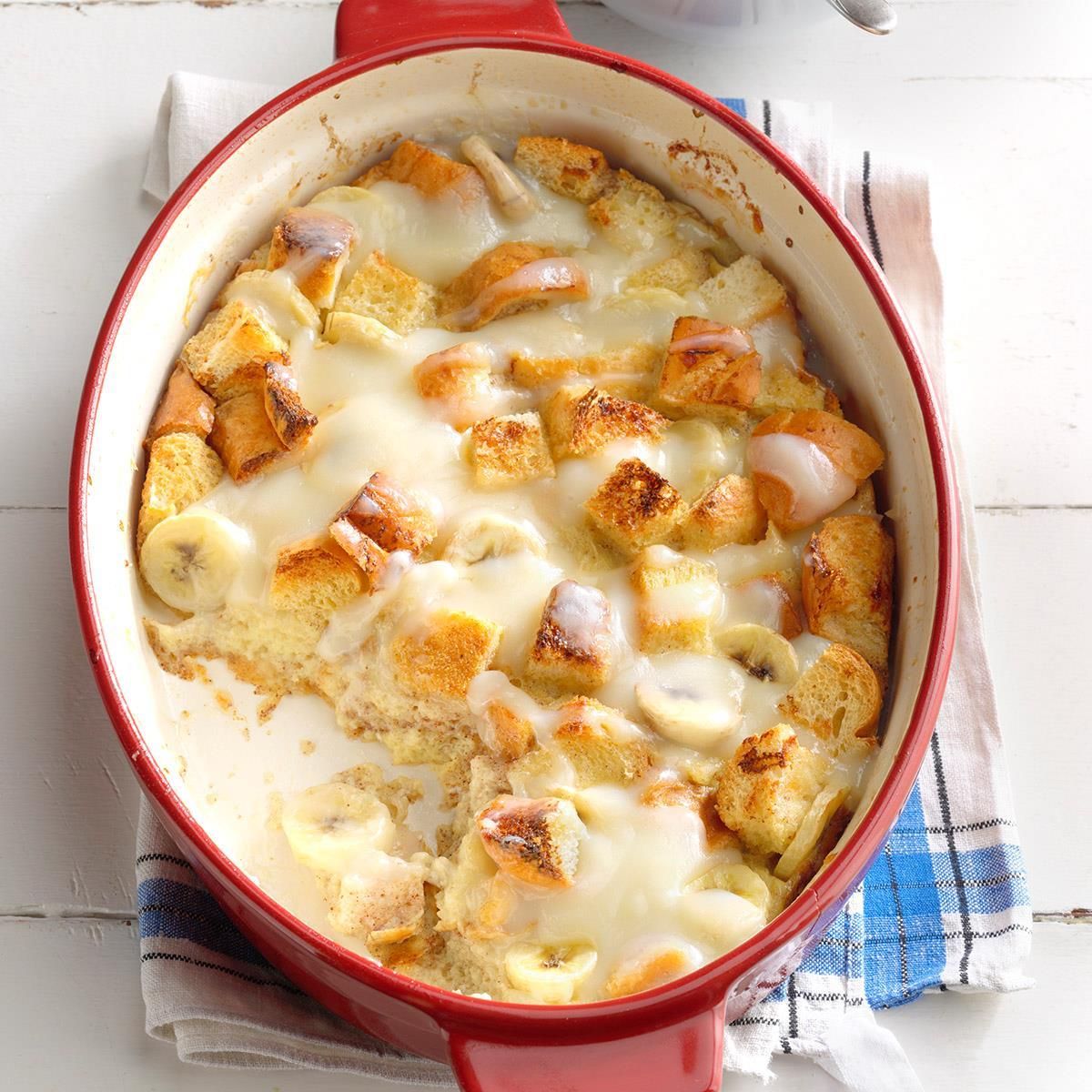 There are lots of unique bread pudding recipes out there, but banana bread pudding is one of the best because it combines two classic desserts that everyone will love. Cube old bread to use in the banana pudding instead of wafers and let nothing go to waste.
The pudding base is milk, eggs, sugar, vanilla, cinnamon, nutmeg, and salt, just like making it from scratch. Add one cup of sliced bananas and bake the entire dish. You can add a sweet sauce on top as you would with traditional bread pudding.
15. Ham and Cheese Bread Pudding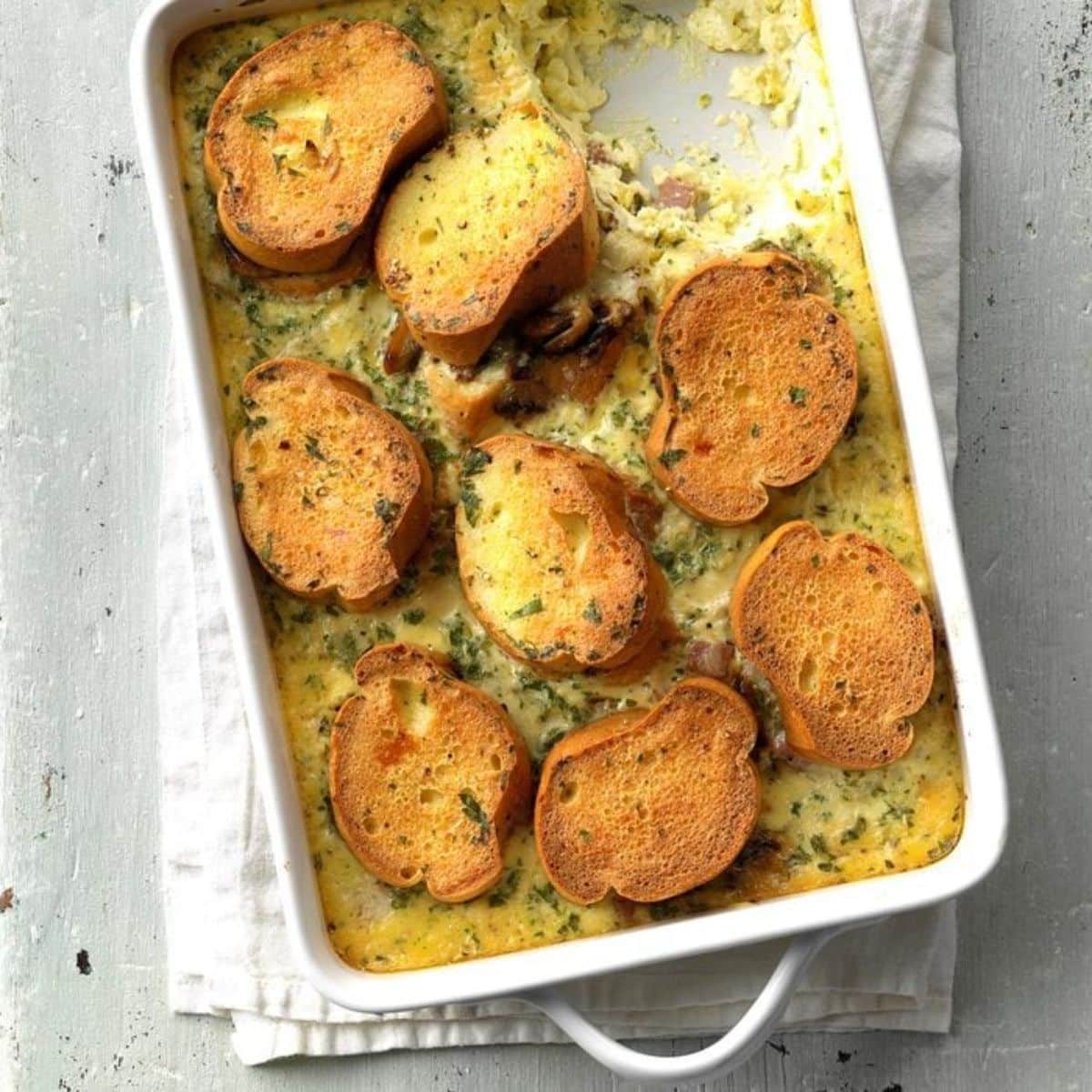 Bread pudding doesn't have to be sweet—this recipe for ham and cheese bread pudding is perfect for brunch or lunch. Keep the old bread in slices and cover it in mustard before putting them in a casserole dish.
You'll top the bread with sauteed ham, mushrooms, and garlic, then sprinkle on some cheese. Complete the sandwiches with the remaining pieces of old bread, then cover them with an egg and cream mixture and bake for an hour.
16. Savory Zucchini Bread Pudding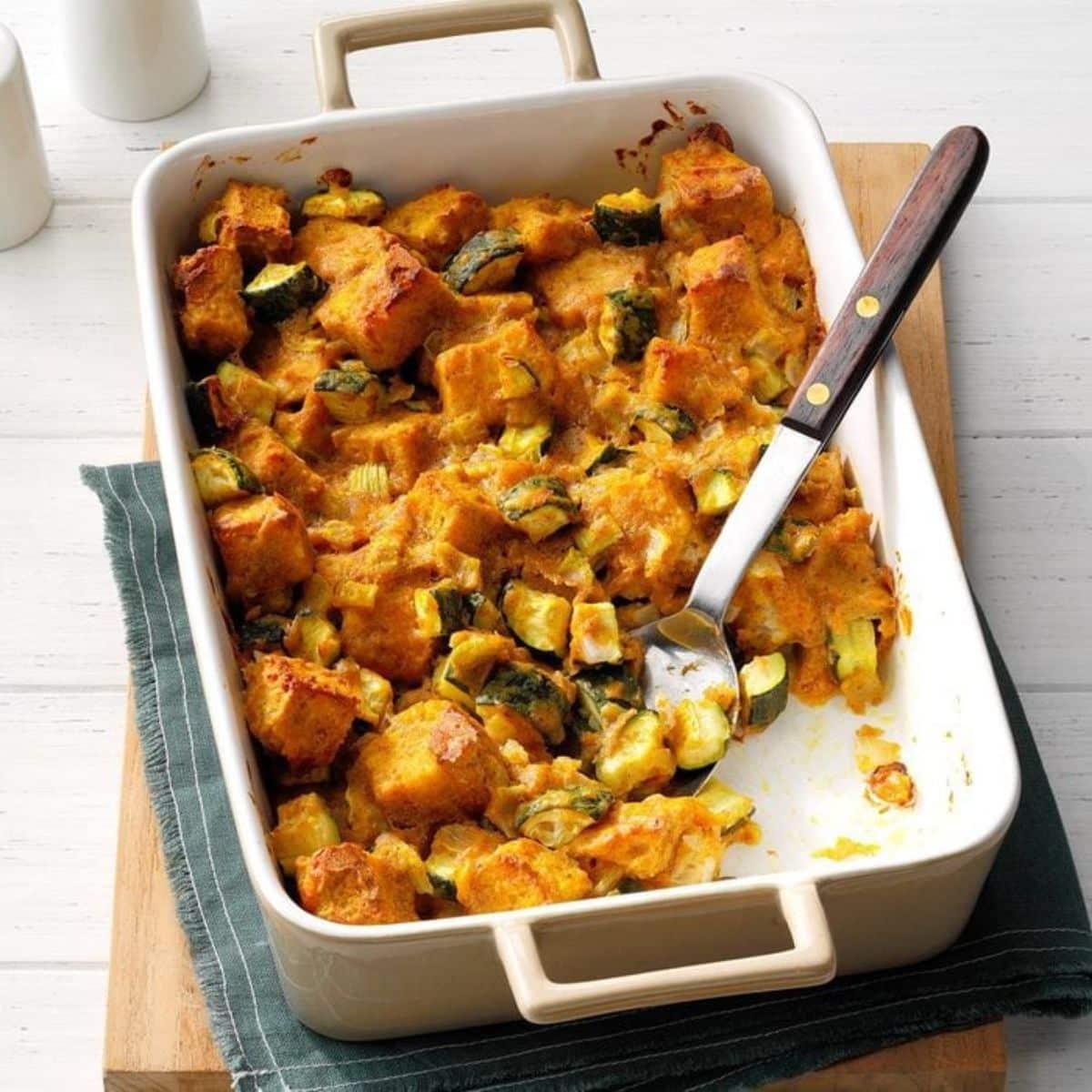 You can have bread pudding for every meal, with this savory zucchini bread pudding making a great dinner option. You'll get your fill of vegetables while using up old bread with this recipe.
Along with zucchini, you'll use celery and onion. To counteract those flavors, you'll add some canned pumpkin, cinnamon, and shredded cheese. Once you try a bite of this bread pudding, you're sure to add it to your regular recipe rotation.
17. Mustard Ham Strata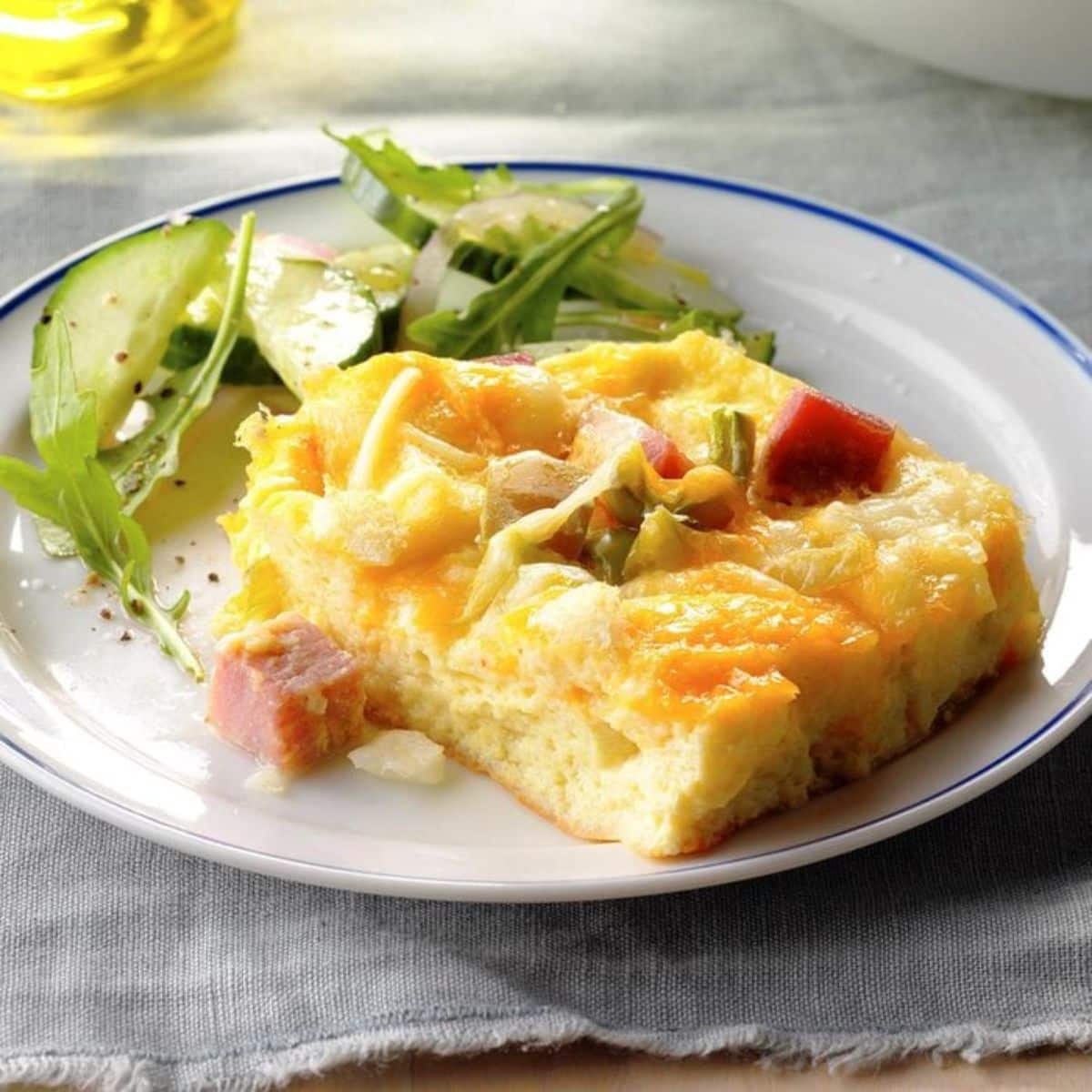 Strat is a brunch dish known for using old bread, so this mustard ham strata is one you'll love to prepare for guests. Cube your old bread and top it with cubes of ham, chopped green pepper, and plenty of shredded cheese.
You can also add chopped onion to bring out the mustard flavor of the dish, which comes in the form of ground mustard. You mix the mustard with the eggs and milk to pour over the bread and savory toppings before baking it for 50 minutes.
Final Thoughts
You can always try to make the most of your ingredients by searching for specific recipes. In addition to canning vegetables from your garden, you can find ways to use things that are old but not yet bad, like these recipes help you use up old bread.