The 80s were a much simpler time. In this era, food was more or less an "art" form where practicality was the king and creativity was his queen. Of course, while the results weren't always the best, the surviving recipes from the period have surpassed the test of time for a reason.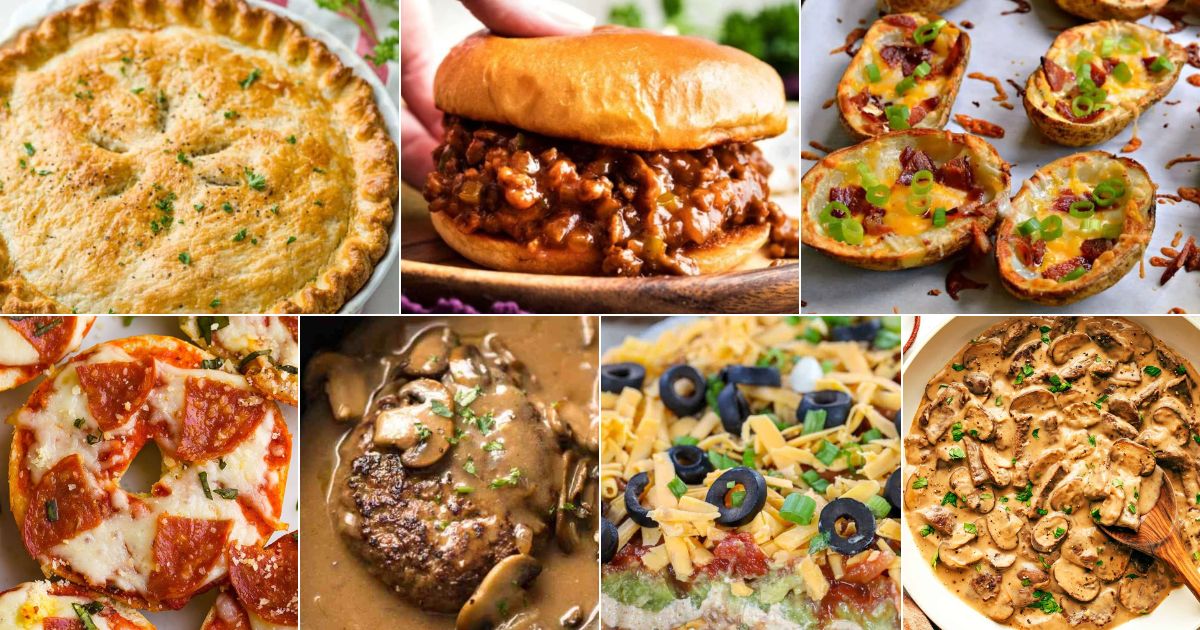 Full of daring flavors and unique combinations, you'll find various culinary wonders, some familiar, others foreign, in the decade of greed.
In this article, we've compiled a sort of "best of" list recounting some of the more memorable entries of the 80s to take your tastebuds back in time and give you a blast from the past.
Contents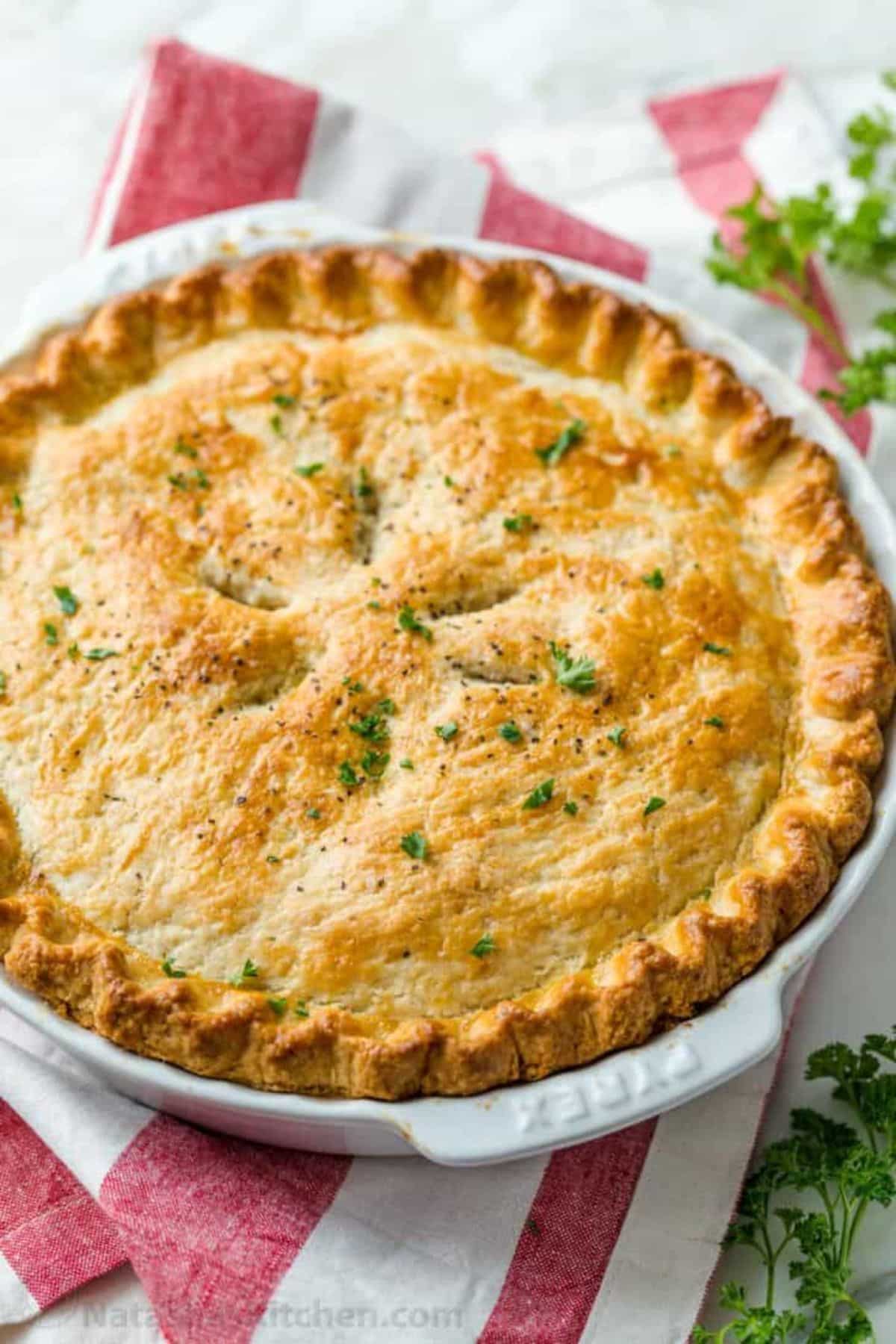 Derived from the 16th-century British invention (which was a Greco-Roman invention), chicken pot pie was a marvelously rich dish popular in the 80s.
With its ability to feed a large group of people relatively cheaply, chicken pot pie was (and still is!) a filling dish that'll keep your body warm throughout the winter.
And while there may be tons of frozen varieties available at the grocery store, something can only compare to a fresh homemade one.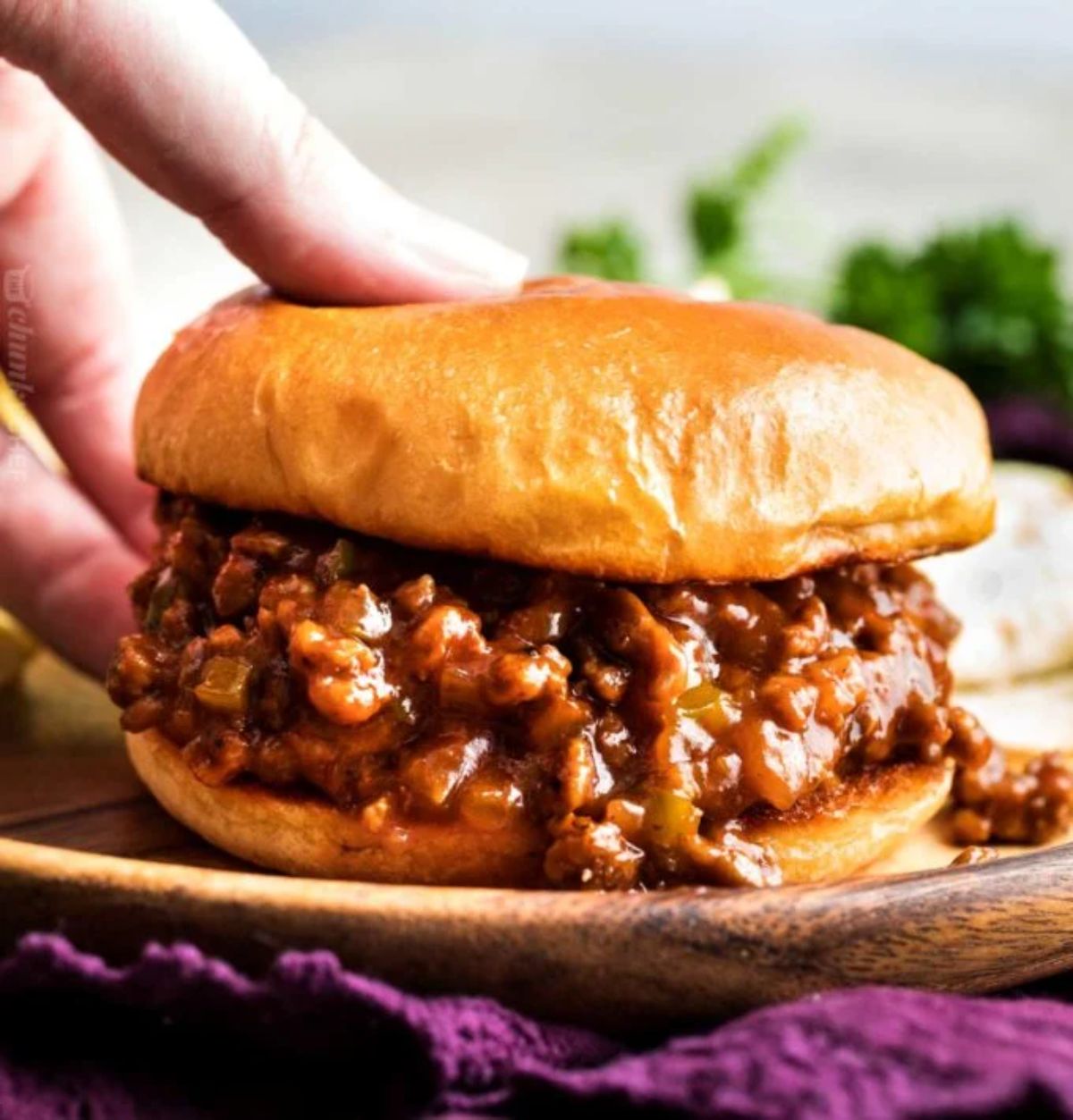 "Sloppy Joe" isn't the most visually appealing dish, but it makes up for its homely appearance with taste and charisma. Think of it as the Danny Devito of the culinary world.
Extremely easy to put together, this sandwich shined in the 80s and is still a famous American dinner today.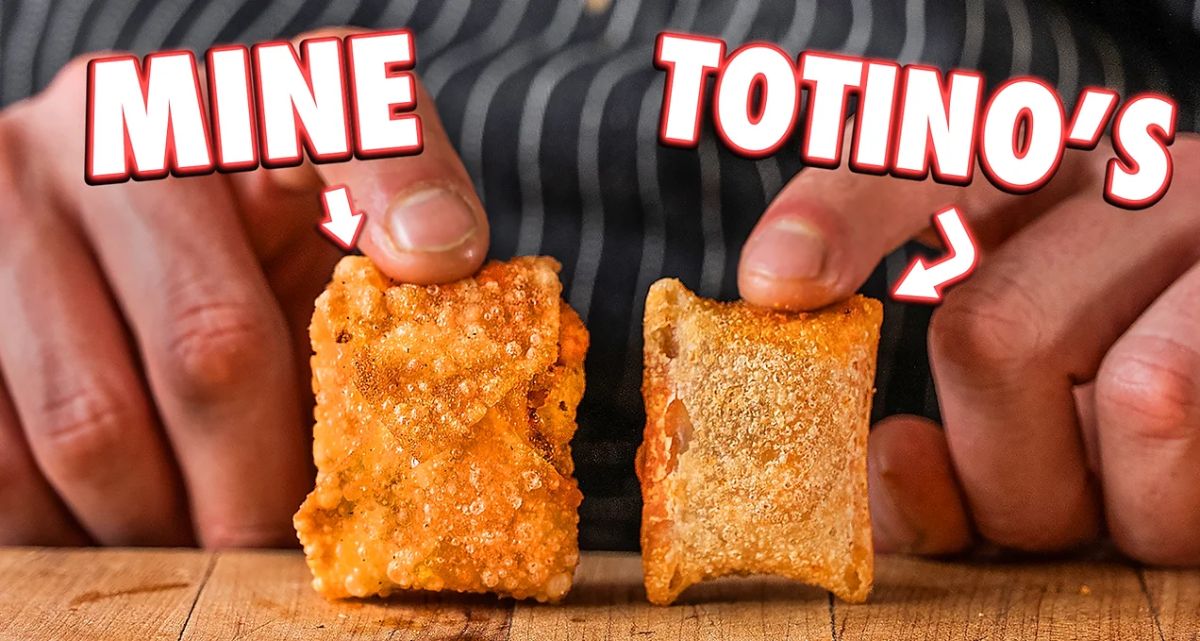 Pizza rolls were an invention from the 60s that kinda "rolled" over to the next few decades. As cheesy as that joke we just told, pizza rolls are a glorious snack filled with meats, cheeses, tomatoes, and other standard pizza toppings.
Although you might be inclined to buy microwavable frozen stuff, we recommend making them yourself at least once. Trust us; it's worth it!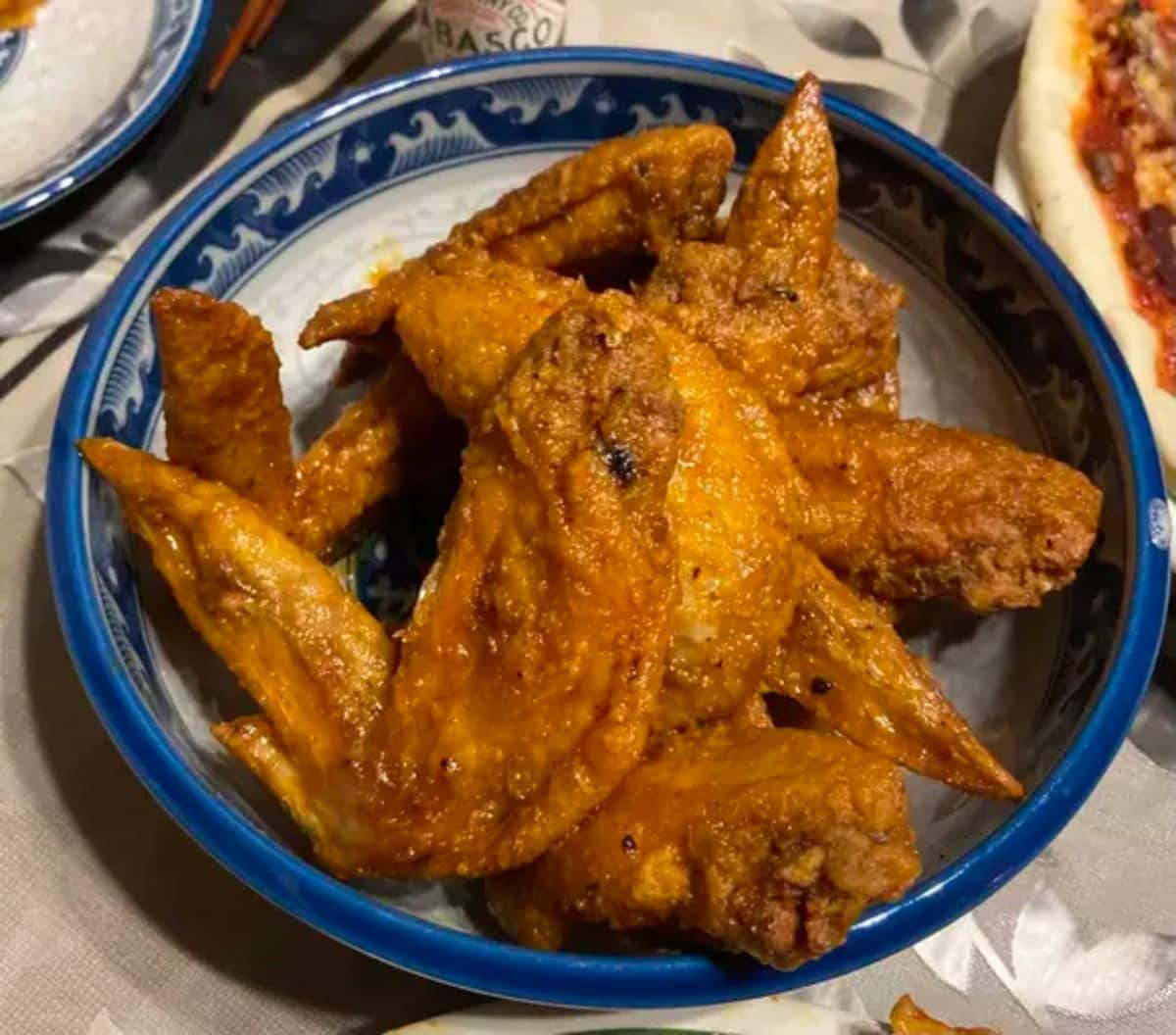 Most likely created in response to the growing popularity of American football (not really), buffalo wings became a widely recognized bar food in the 80s.
Slightly spicy and slightly tangy, the glorious sauce that glazes these succulent fried chicken wings is to die for.
The only question remains: do you prefer ranch or bleu cheese?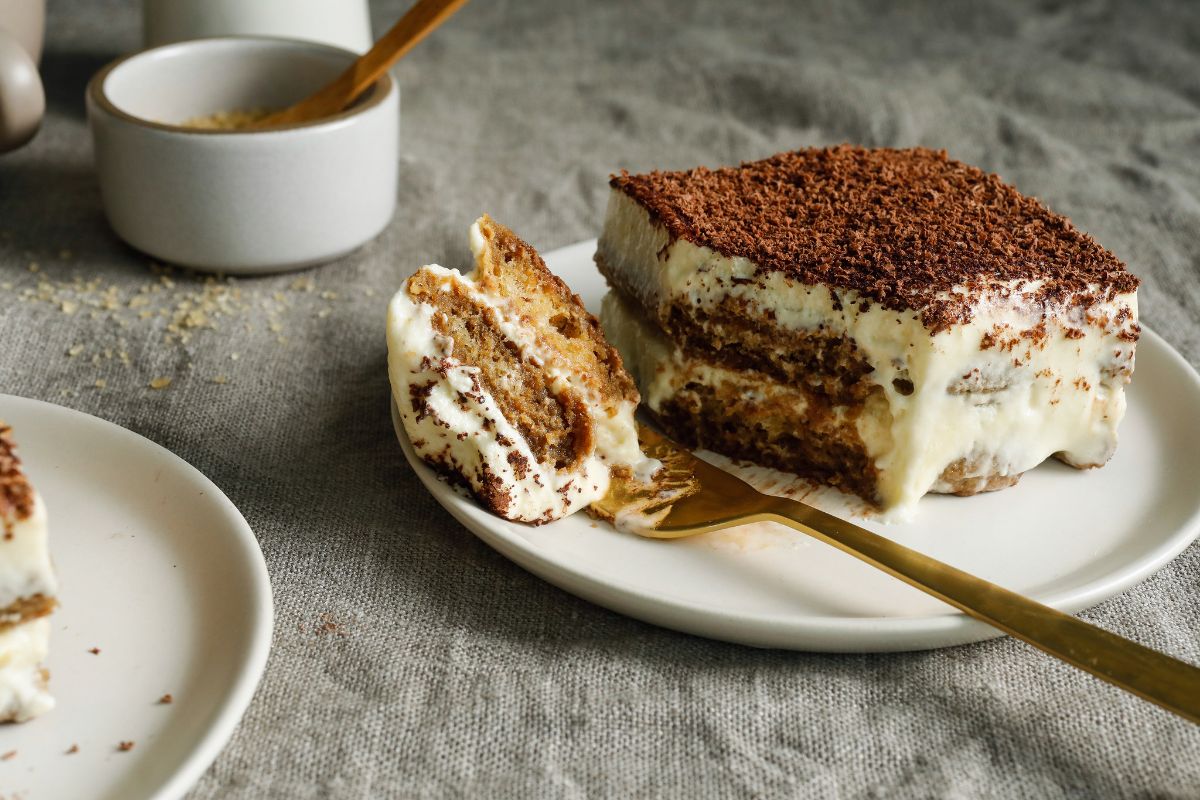 Tiramisu is the famed Italian dessert that crossed the sea and became known throughout the states.
Oddly enough, tiramisu was extremely popular in the 80s and transitioned quite well into the 21st century. Such is why we still see it in diners and Italian restaurants to this day and why it's not going away anytime soon.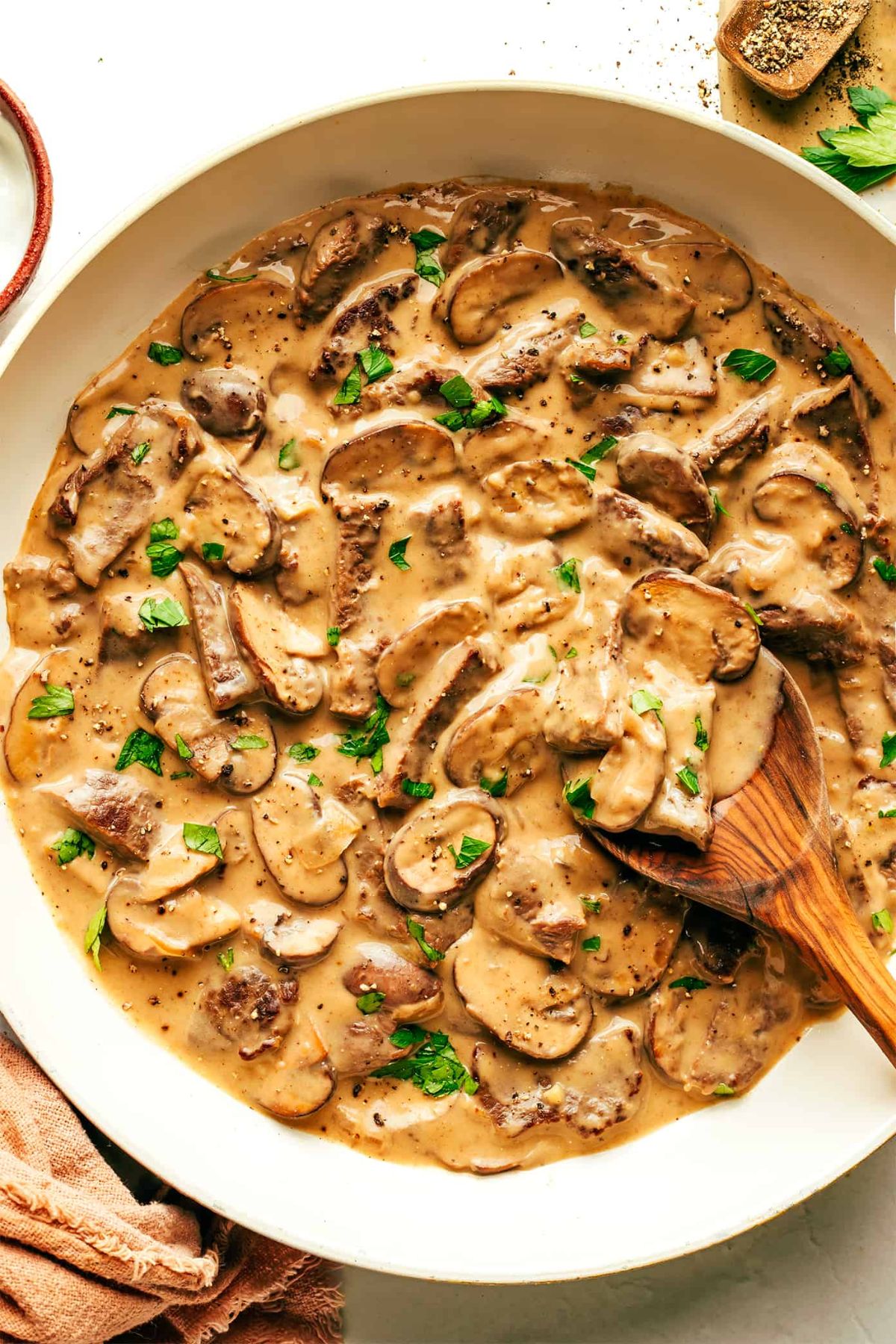 Beef stroganoff has humble origins in Tsarist Russia and has achieved worldwide popularity, outlasting even the Tsars.
Interestingly, beef stroganoff was brought to America by Chinese immigrants and US servicemen and ironically became quite popular at the start of the cold war.
Ever since its introduction in the 50s, stroganoff has made its way into cookbooks and food networks ever since. It's quite the hearty meal and a decadent entry to this list of time-traveling recipes.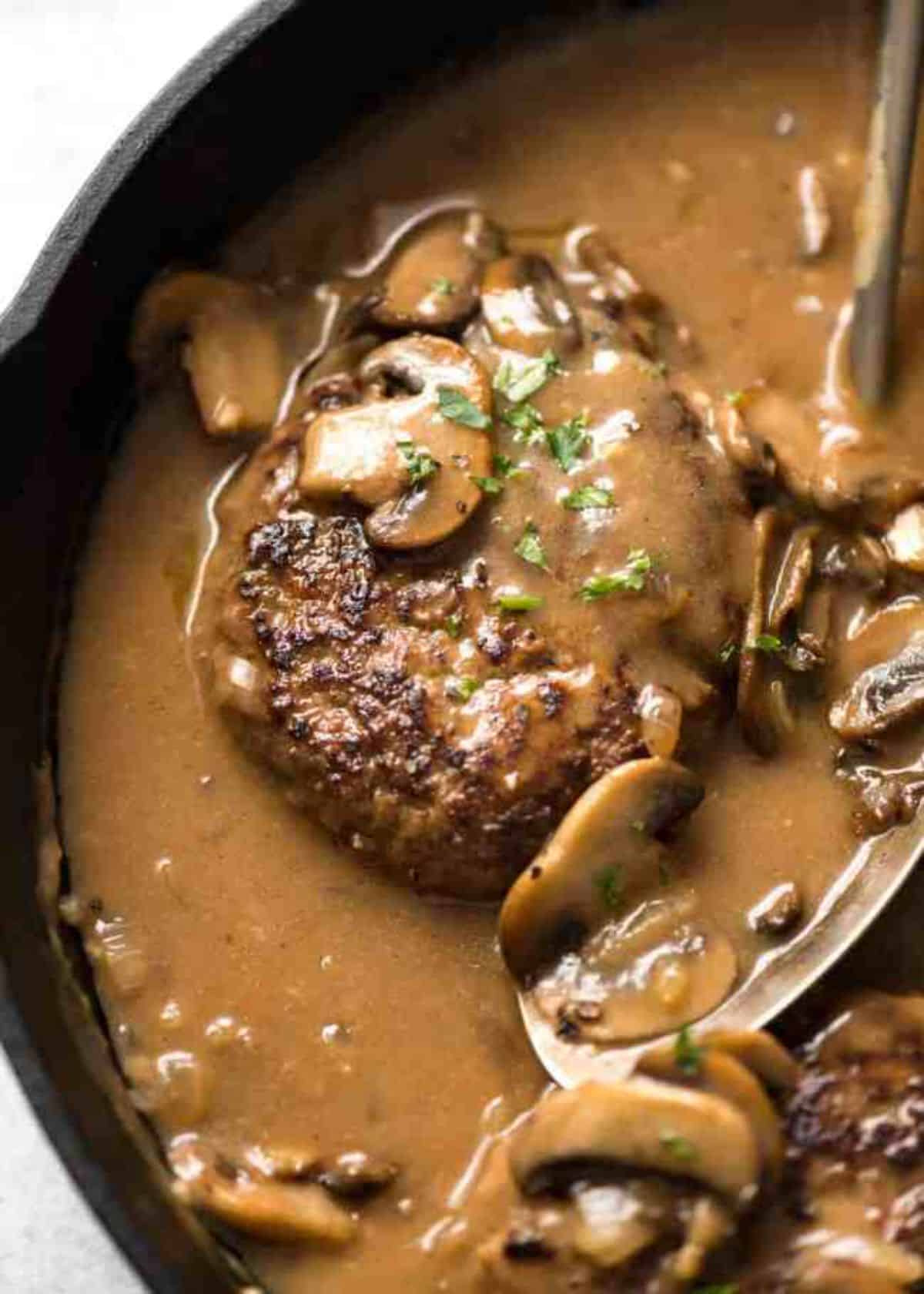 Salisbury Steak is a retro TV dinner from the early 1900s and reached maximum popularity in the 70s. Of course, you can bet that this striking fame crossed over well into the 80s and served its purpose as a friendly, cheap meal with plenty of flavors.
Some call it depression food, but it's still something we eat today, which shows how creative cooks used to be when push came to shove.
Additionally, despite being an "all America" dish, it was actually inspired by hamburg steak, another ground beef patty recipe smothered in onions and gravy.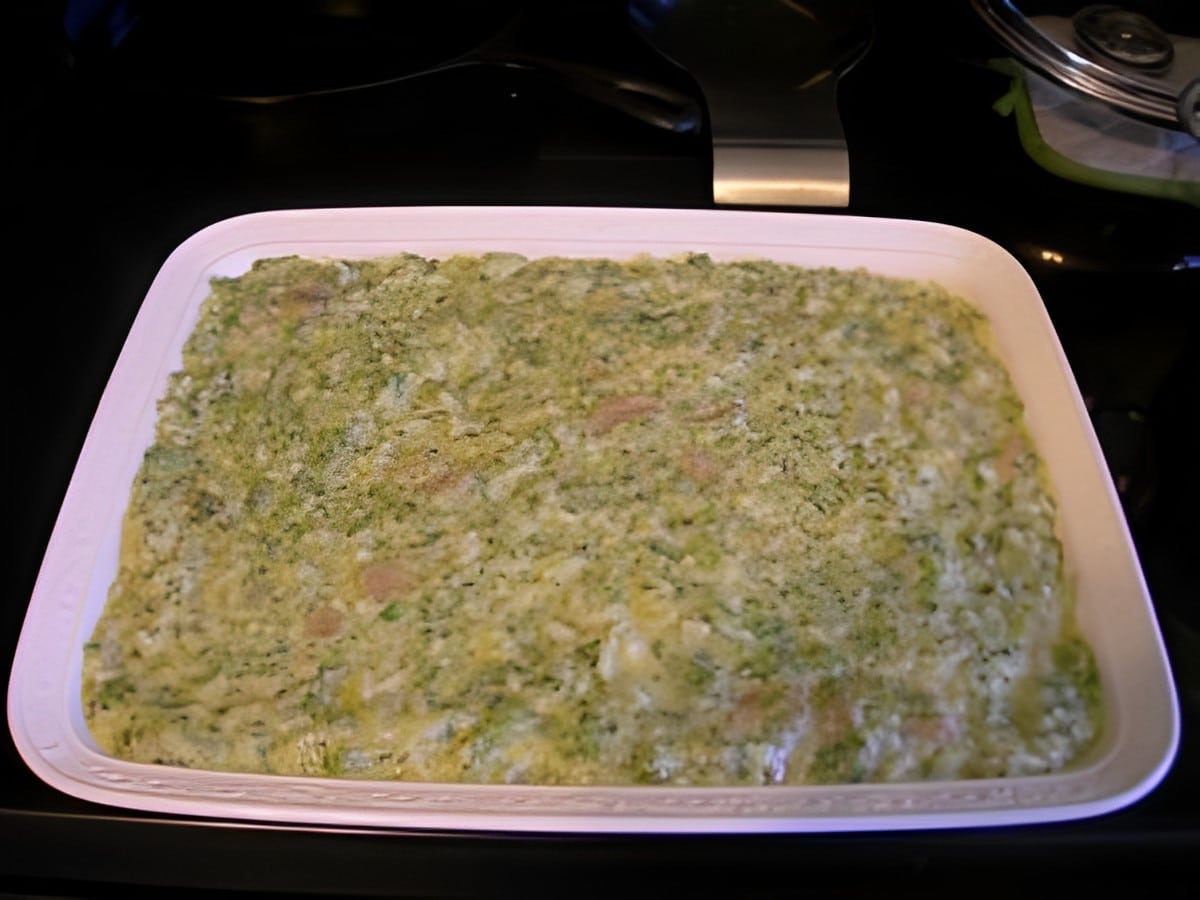 While not strictly about the 80s, casseroles have had a long history in American cuisine and remain valid even in 2023.
Perhaps the "dump everything into one pot and throw it in the oven" style of cooking is still popular because it perfectly matches the chaotically busy lives of everyday American people. But what's great about this dish is its versatility.
A casserole can be composed of anything, really, which is why we strongly recommend the delish broccoli rice casserole recipe above, which is both flavorful AND healthy.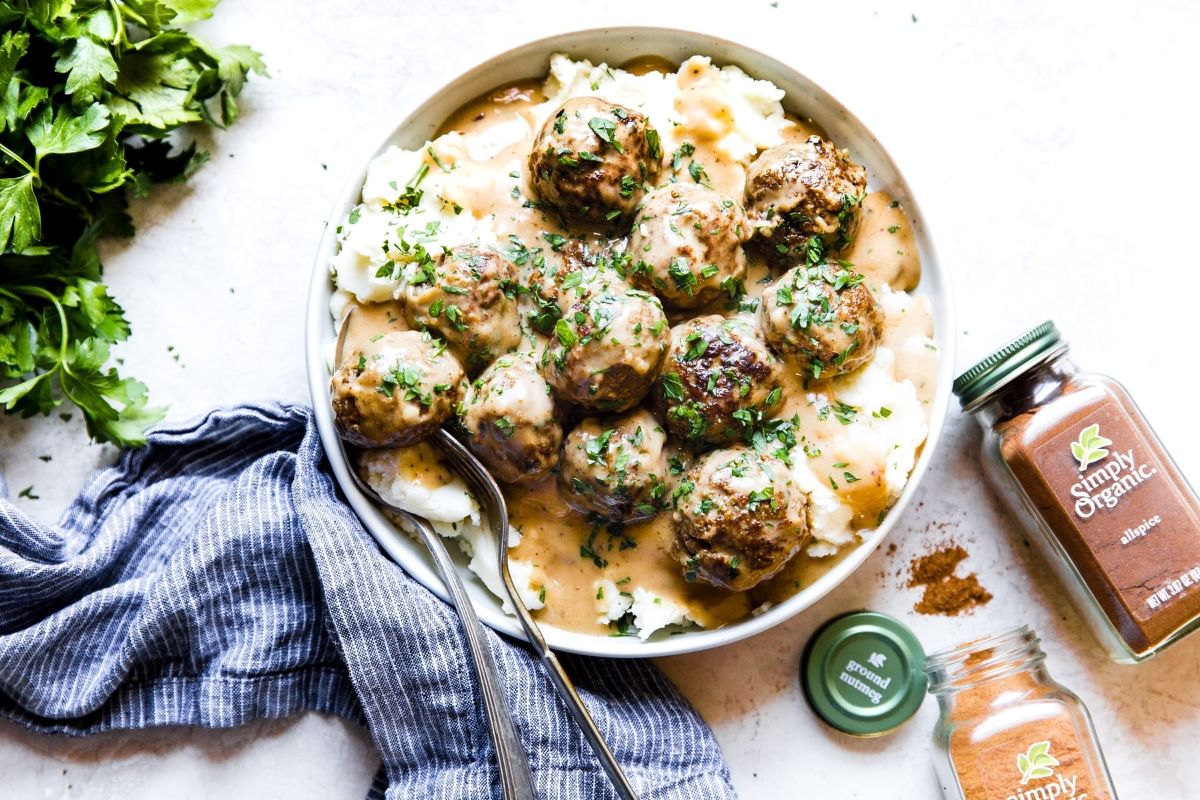 Meatballs are one food invented collaborously by the world. Pretty much every culture in every civilized era has had some sort of meatball, and they show no sign of slowing down in popularity.
Swedish meatballs, in particular, were an early 1900s concoction and made their way to America with the first Ikea location opening in 1985.
You're seriously missing out if you've never had Swedish meatballs. They're generously seasoned balls of ground beef seared in a pan and smothered in a decadent gravy that's 100% out-of-this-world.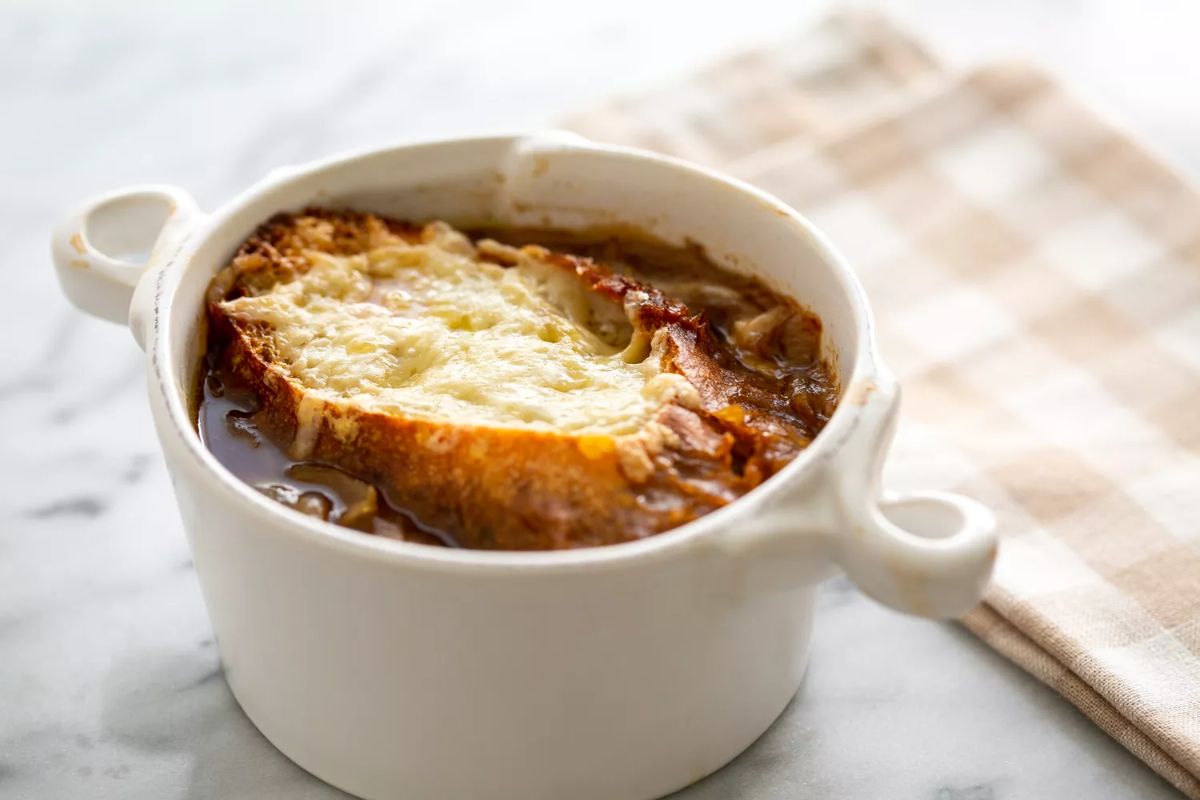 Hailing all the way from ancient times, French onion soup regained much of its popularity in the US starting in the 60s.
You'd think that this was a post-depression dish or a "common man's food" due to the dish's cheap ingredients, but it was actually held in pretty high regard and was a belly-filling comfort food best served on a cold winter day.
While you might be intimate to make it yourself, you'll quickly find that it's straightforward to make and can be made in bulk.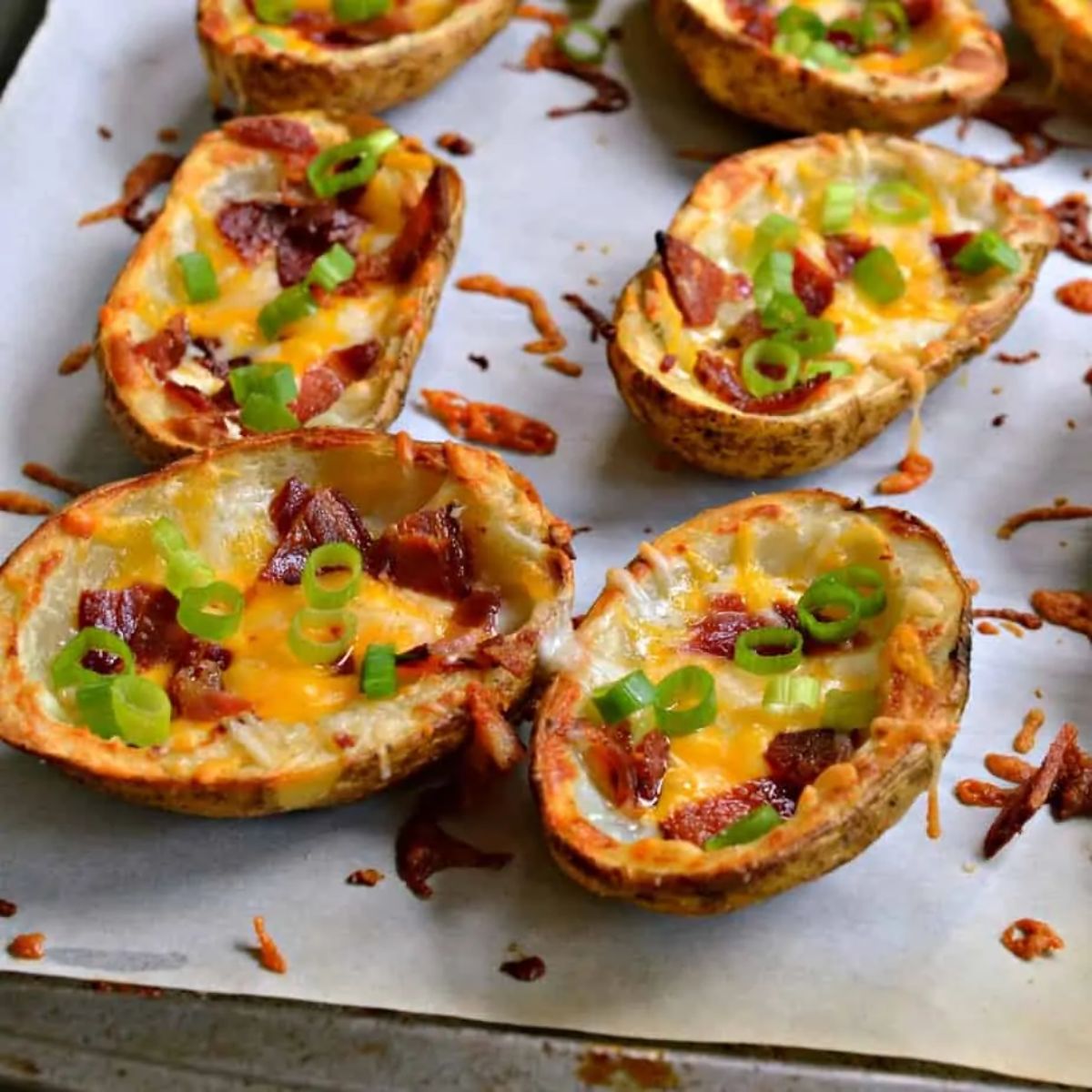 Even when you're the most unappealing part of the world's most famous root vegetable, people will find a way to make you delicious.
Appearing in the early 80s (possibly the 70s), loaded potato skins were an American snack food made from the skins of potatoes that were stuffed with cheeses, meats, and sour cream.
While not exactly the most healthy dish out there, this appetizer is an incredibly delicious sidekick to have on any Super Bowl Sunday.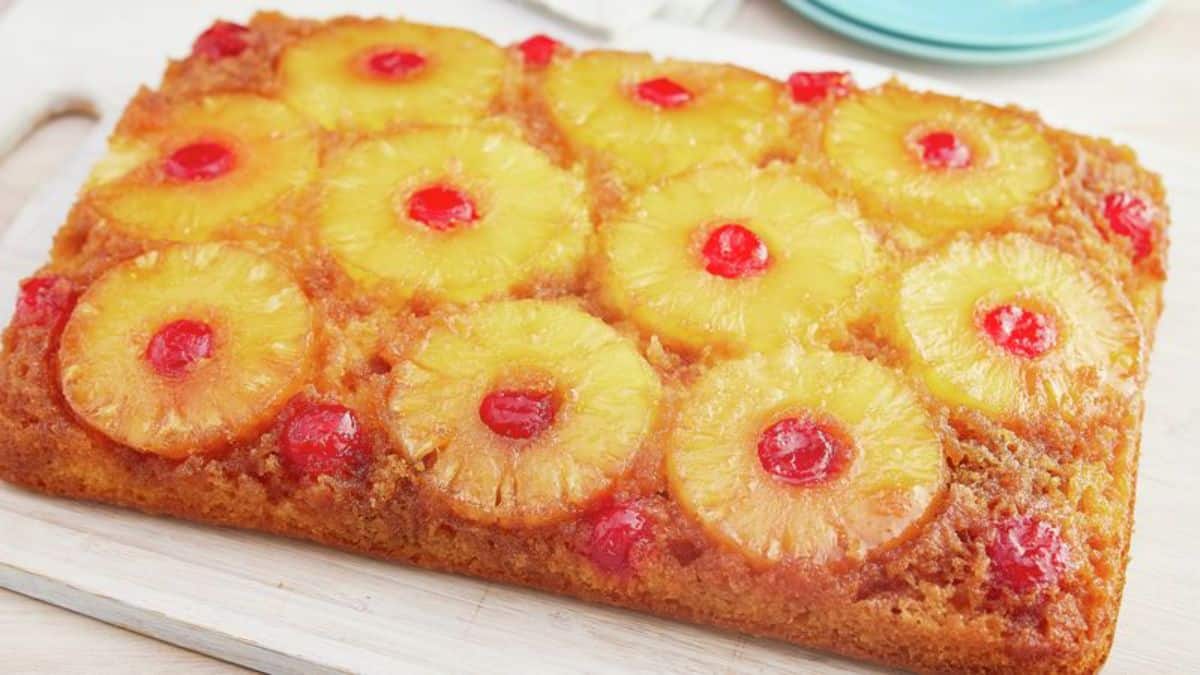 It's fruity, gooey, sweet, and super delicious. Oh yeah, and it's REALLY easy to make.
While it's not as popular as it once was, pineapple upside-down cake was pretty darn famous in the 80s. People of the time loved it, and we think it deserves a little more recognition in today's age.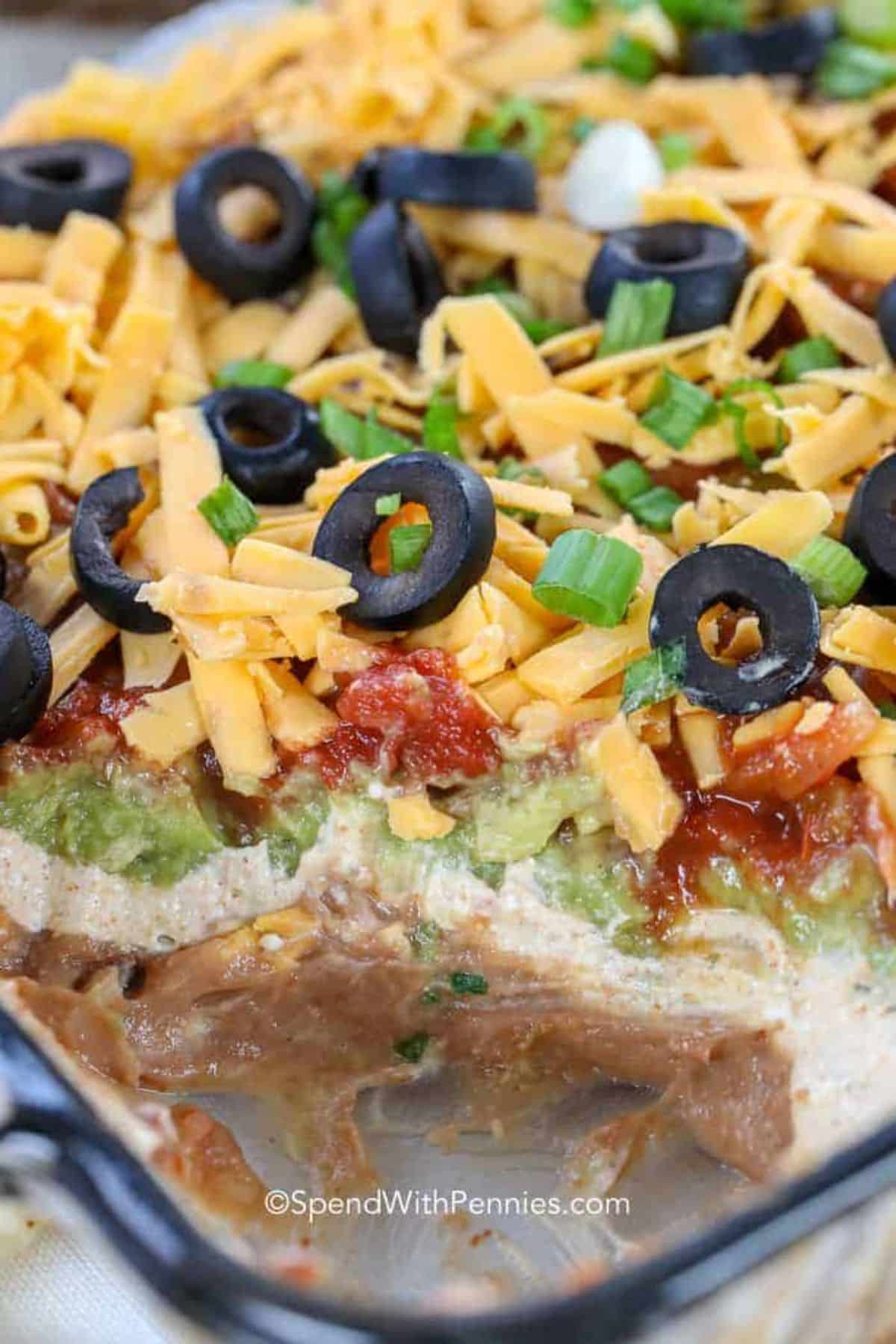 Wait. Did we get buffalo wings, potato skins, AND 7-layer dip from the 80s? Was this decade just an elaborate period of creating game-changing game-day snacks?
Well, yes and no.
While these foods were popularized in the 80s, most came from prior periods. Nevertheless, in the 80s, the Tex-Mex specialty known as 7-layer dip erupted in widespread popularity and became a staple for tortilla chips everywhere.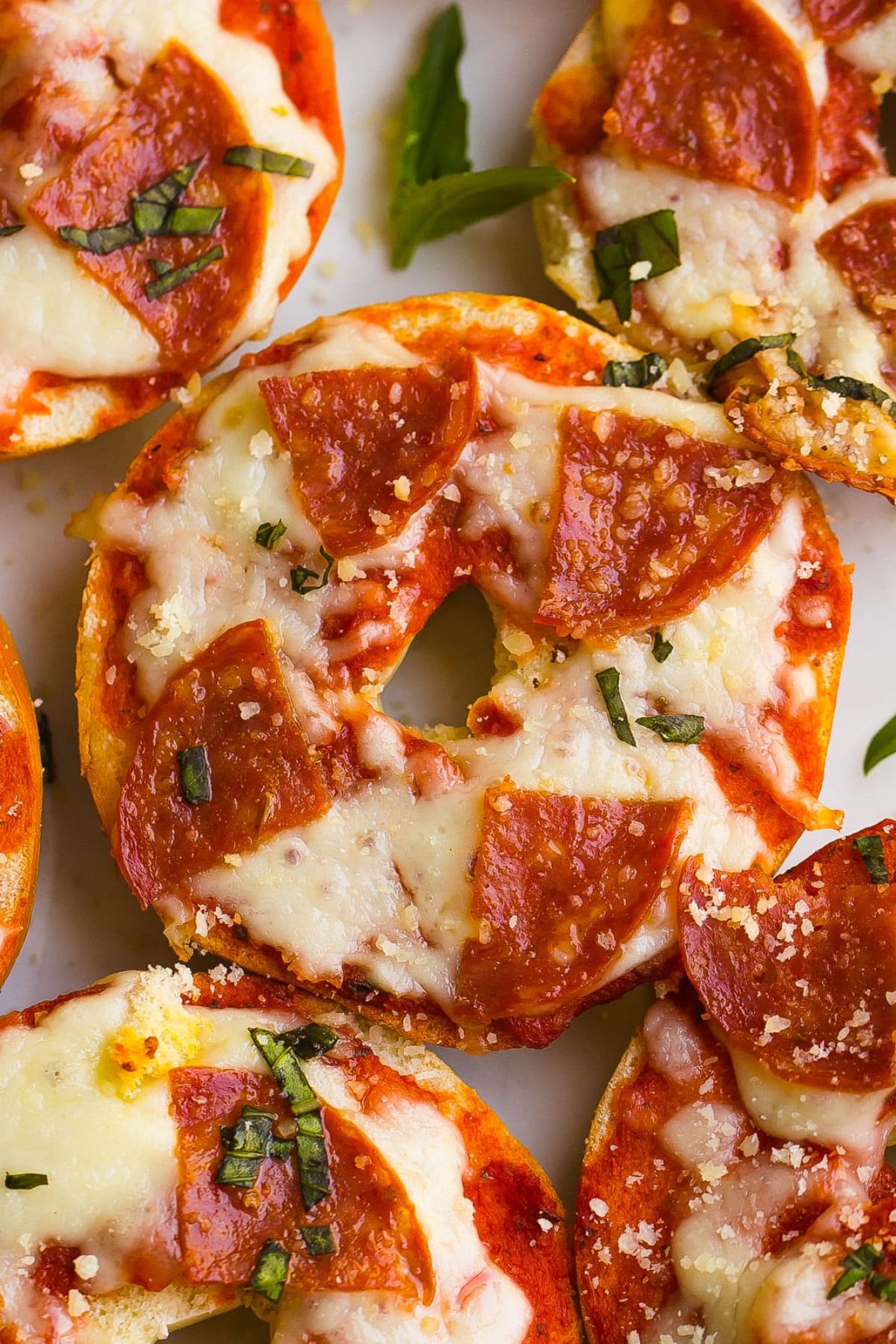 Like their close relatives, the pizza roll and bagel bites are a pizza-inspired frozen snack food loved by children and adults from Cali to New York.
Bagel bites were invented in the mid-80s and bought out by the H.J. Heinz company in 1990. Since then, they have reached global markets and are a beloved snack food you can make yourself if you're willing to invest the time.
Seriously, give 'em a try.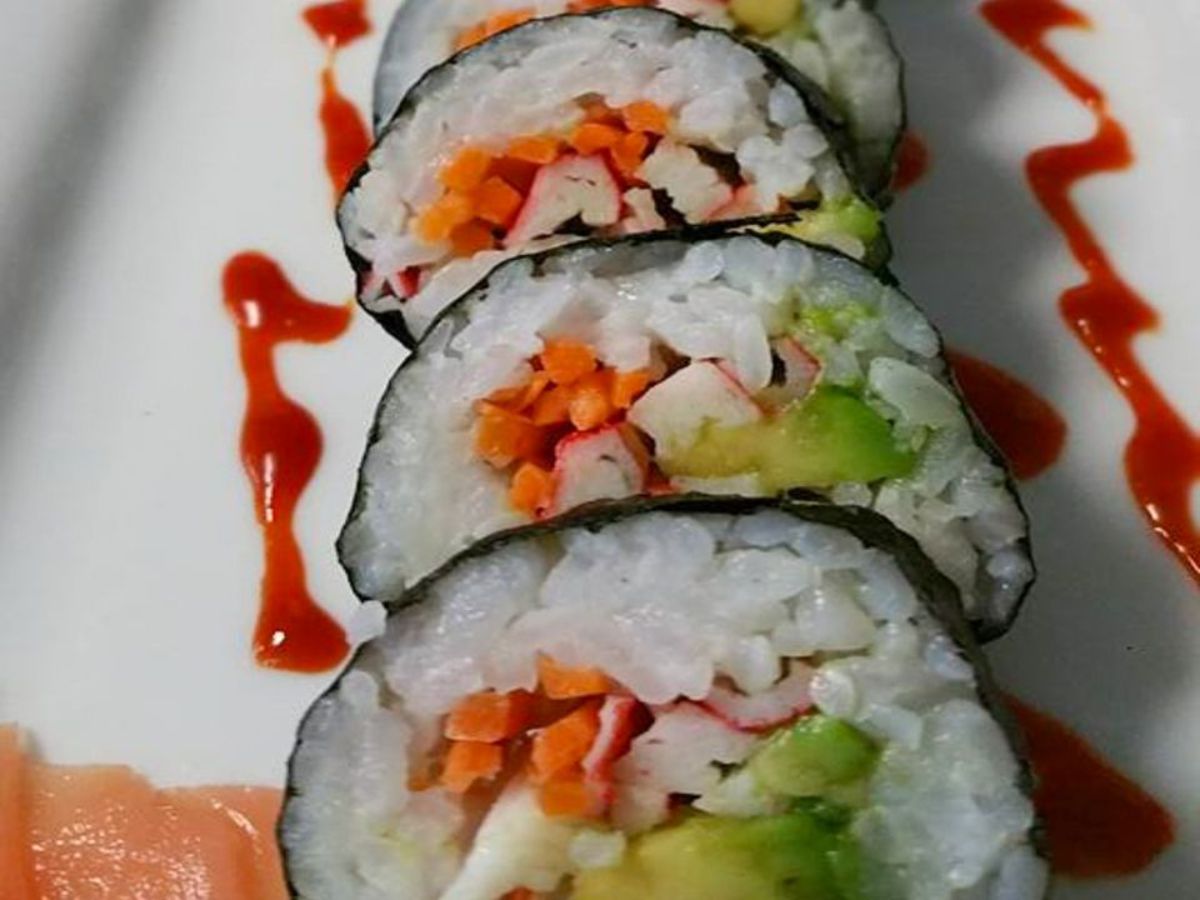 The California roll was allegedly created in Los Angeles in the 80s to bring sushi to an American audience. Since raw fish was out of the question for most people, chefs decided to make a more tame version with imitation crab and avocados.
It worked pretty well, seeing as how popular sushi has become in the US. After all, this recipe is the most trendy item on this list.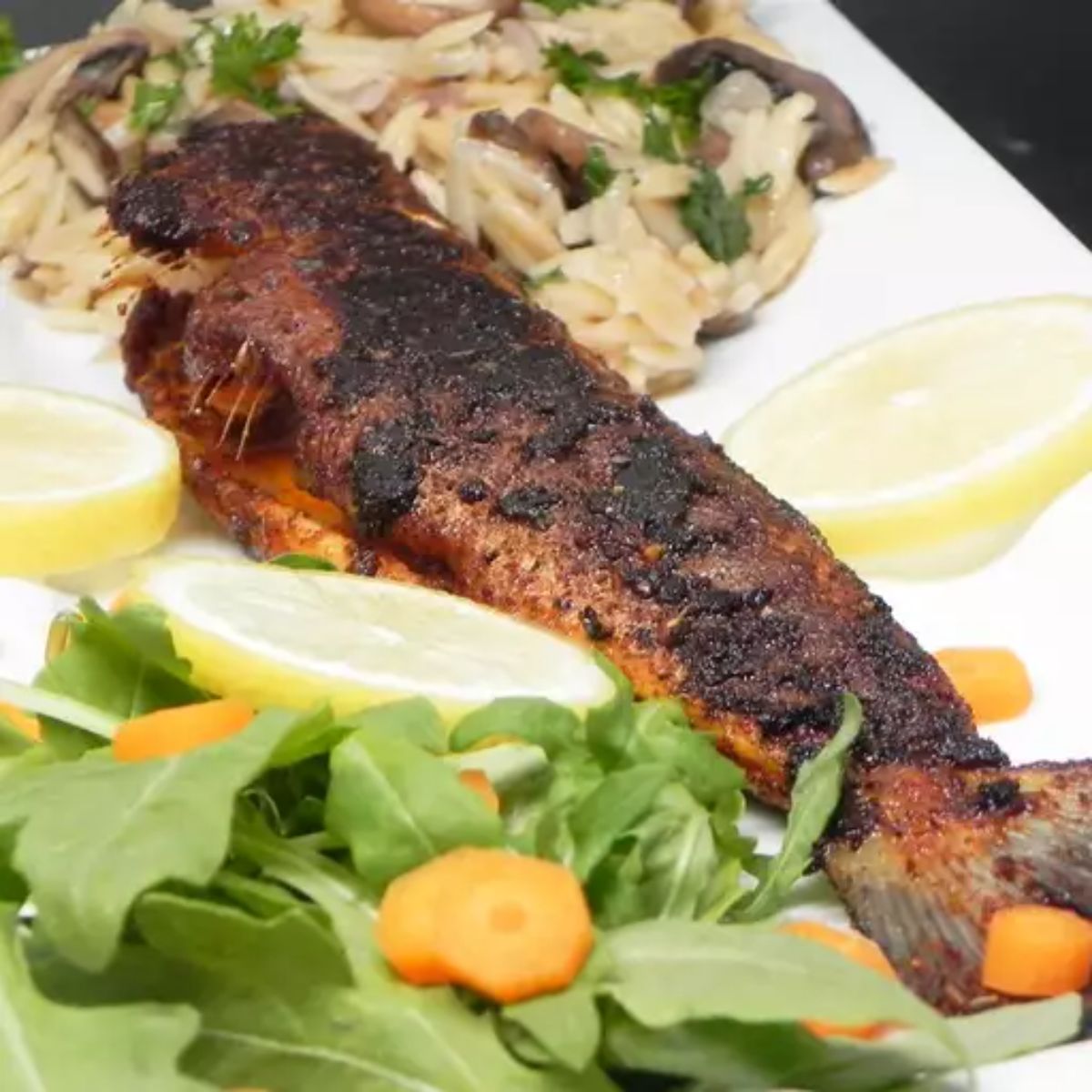 With Cajun cuisine making its way from Louisiana to every other US state, blackened fish became a mouth-watering dinner full of robust spices and charred flavor.
And while you can go to your local soul food joint to get this dish, making it yourself matches the intentions of Southern cooking, which is meant to be home-cooked and eaten with friends and family.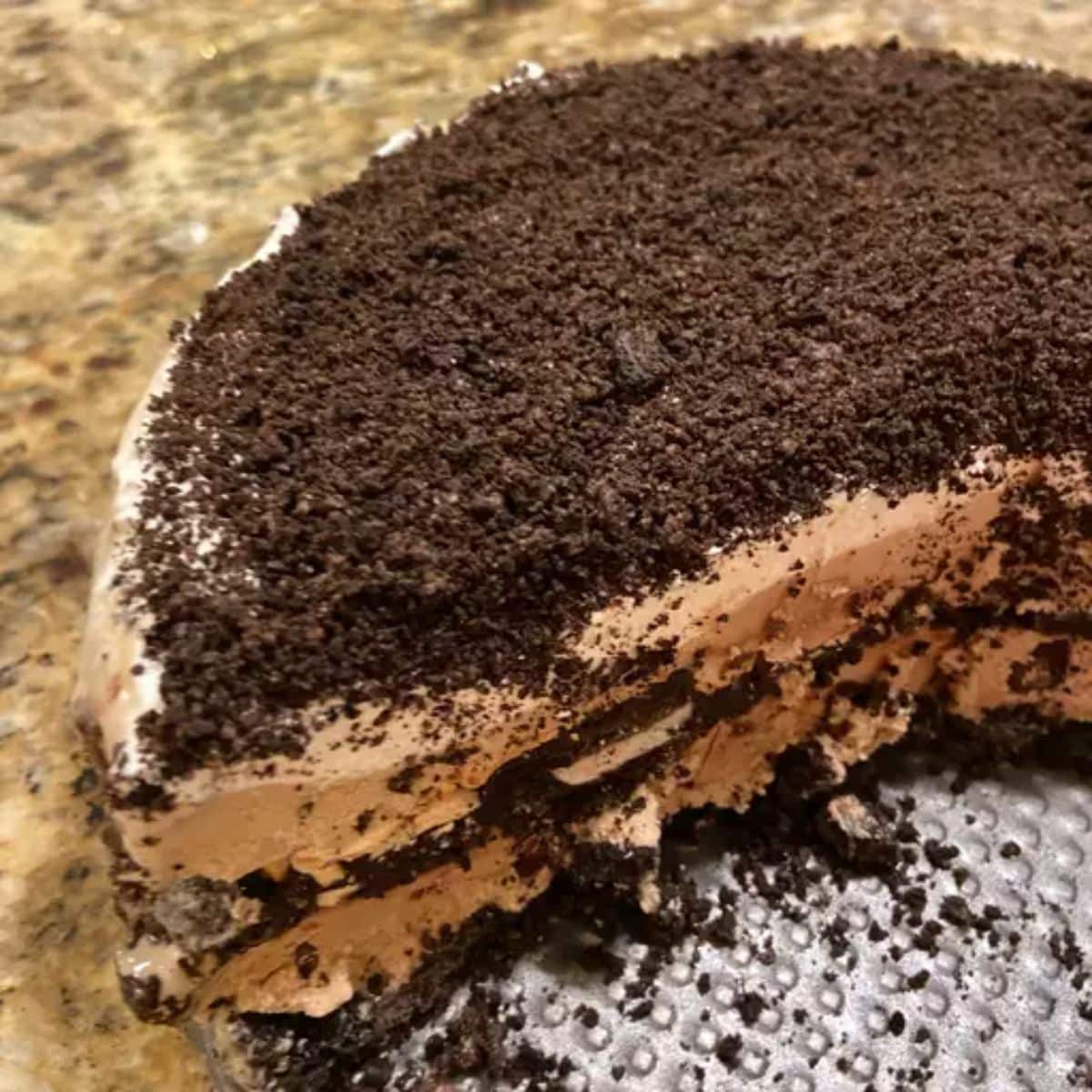 Ending off with something sweet, the Mississippi mud pie was a 70-80s creation full of creamy chocolates and topped with vanilla ice cream.
Unlike most items on this list, mud pie is significantly less prevalent in restaurants meaning you'll have to follow a recipe if you want to try this sweet, brownie-based dessert.
Final Thoughts
Well, there you have it! This has been our delicious list of 80s flavors you can make yourself right now! The fun of these recipes is that they're all cheap and easy to make, so there's really no downside to trying them out.
If there's anything we missed or you have your own 80s recipe recommendations, feel free to write a comment down below!