I completed a craft today in world record time! It's this little pom pom garland tree that I made to sit beside a Santa that was looking a little forlorn.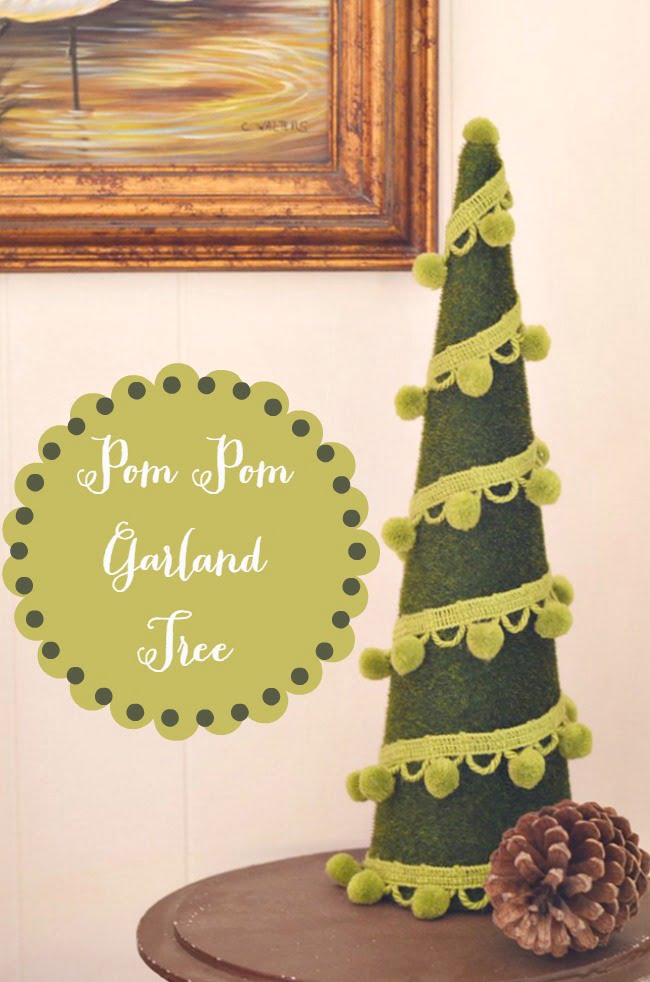 I really hadn't planned on making this tree. I had purchased this pom pom ball fringe trim last month at a local warehouse that sells fabric and trim at a discount.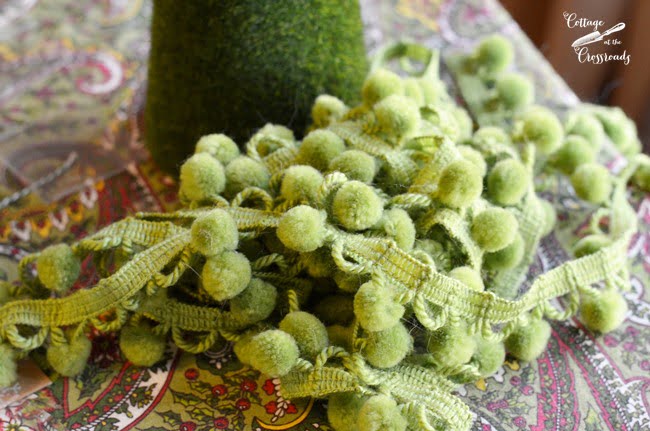 When I spotted this green trim, I bought several yards of it because......it's green! Those of you who are regular readers know that's my favorite color so I figured I would use it eventually.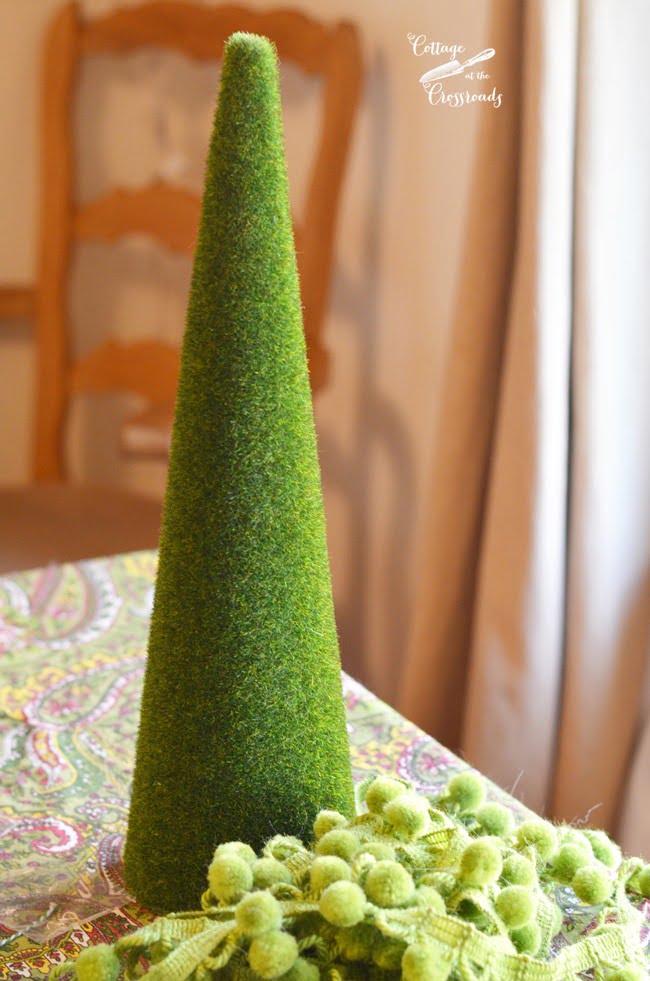 But when I came across this faux moss covered cone at Walmart yesterday, I knew exactly what I was going to do with the trim.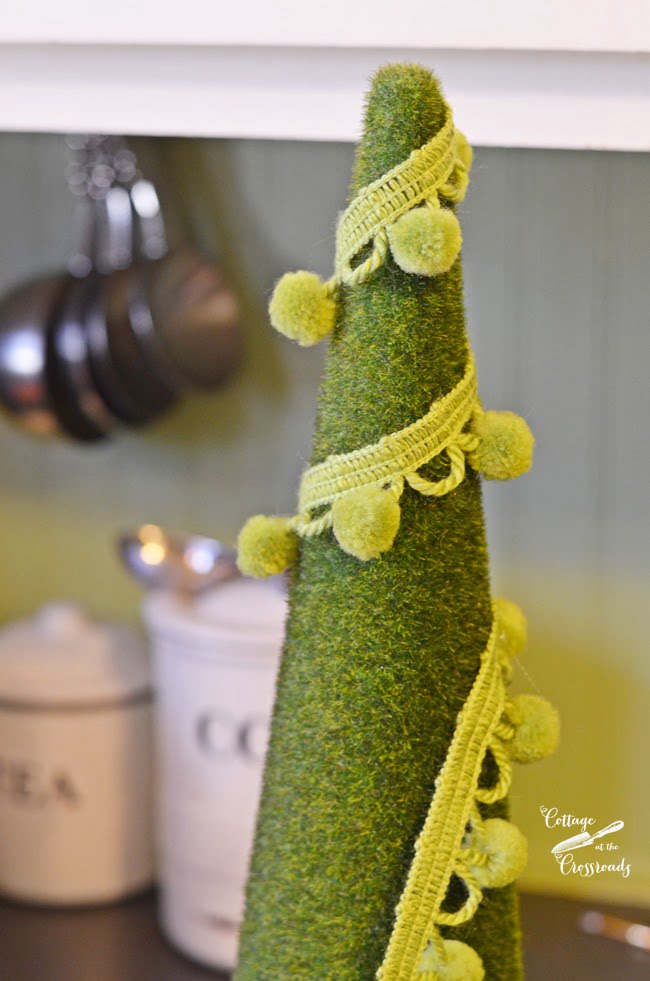 So today I brought out the glue gun and attached the trim at the top of the cone. Then I started wrapping it around the cone, stopping to glue it occasionally.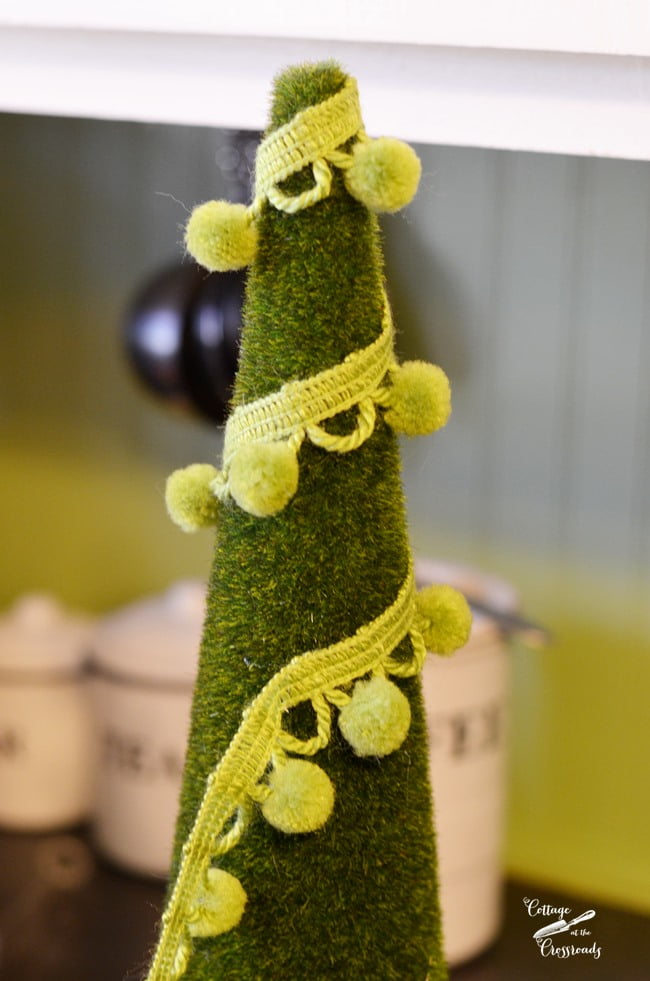 The only hard thing about making this was keeping the distance between the rows equal. I used a nail that was sitting on the counter as a guide.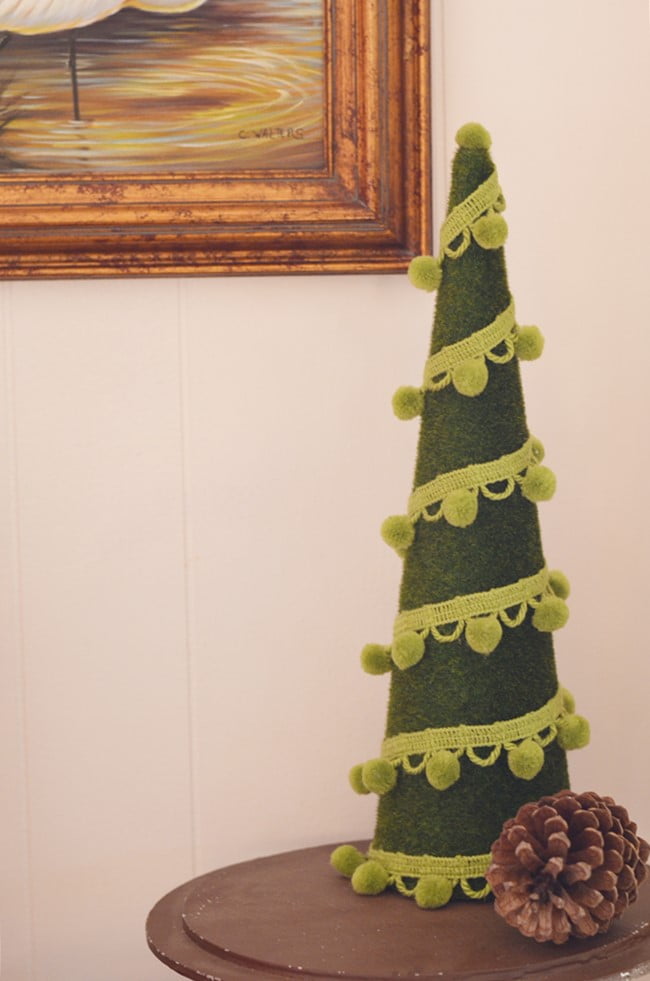 In less than 10 minutes, I had a cute little tree! Quickest craft I have ever done! Sometimes the simplest things turn out the best, don't they?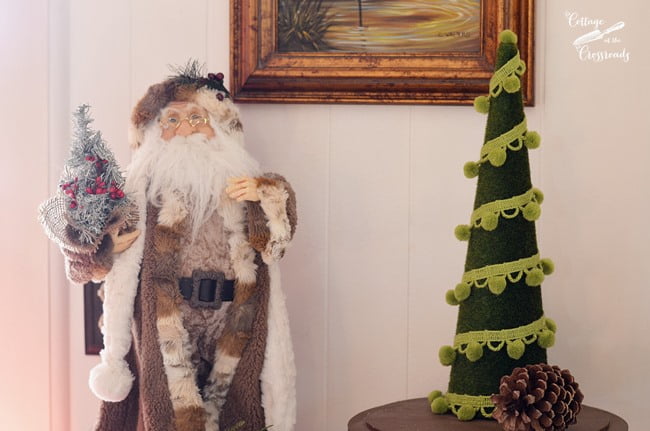 I placed it beside this woodland Santa that needed a tree beside him.
I'll be back tomorrow to show you one more thing I made today. Now I'm finished with all decorating and I hope to put together a Christmas home tour this year. That is, if I can ever finish wrapping gifts! How about you? Are you ready for Christmas?