Are you looking a a great low carb appetizer? These pickled okra and ham rollups are liked by everyone, even if they aren't trying to eat low carb or don't like okra.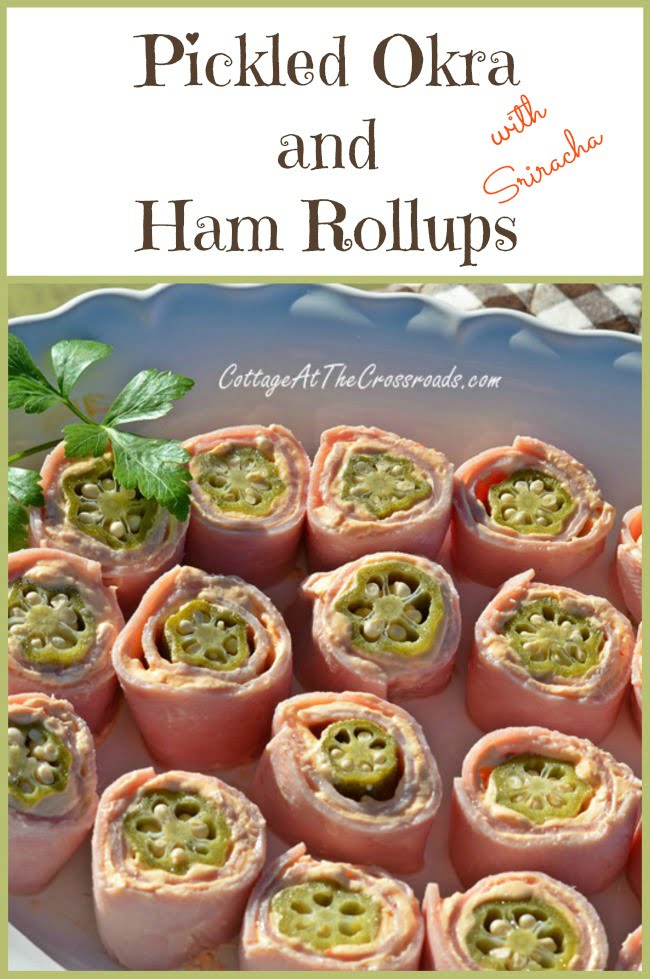 I'm hoping all of you had a wonderful and blessed Christmas. Our family Christmas Eve gathering was  the best yet despite the bucketfuls of rain that we had. Everyone had a great time and one of the appetizers that I made for the event was these pickled okra and ham rollups.
They didn't last long after I brought them out! Some of the family members asked for the recipe so I decided to just put it here on the blog. I had also taken these to a party a few weeks ago, and everyone there loved them. The great thing is that they are low carb and appeal to both kids and grownups.
So this afternoon I whipped up another batch of them since we were watching the University of South Carolina Gamecocks play in the Independence Bowl. Perfect game time snacks that you don't have to feel so guilty about eating!
But I must tell you that I have a secret ingredient in mine! Oops! I guess it's no longer a secret, is it?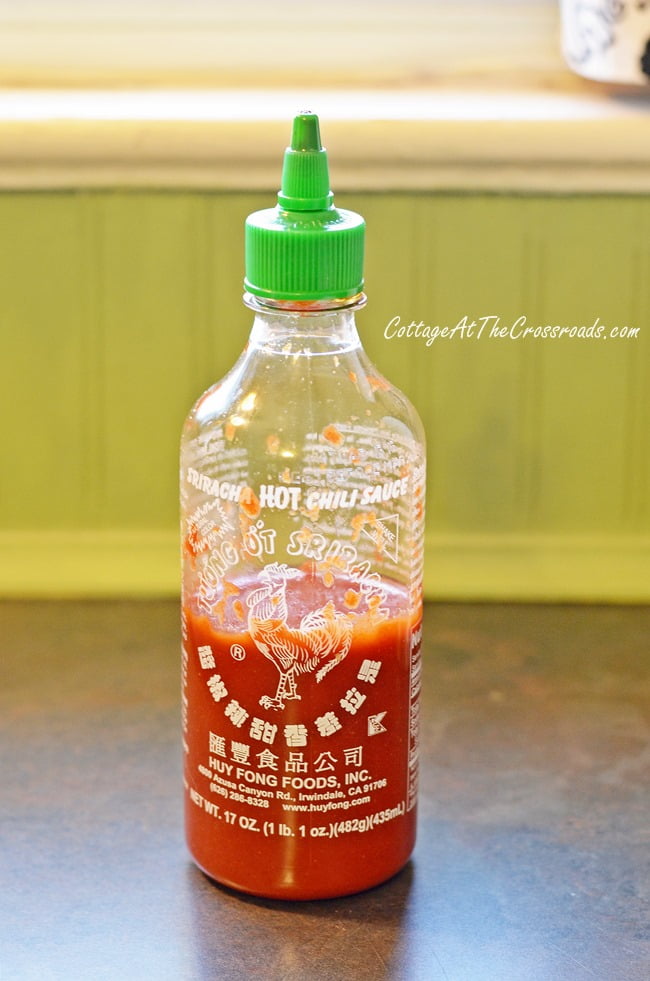 What you need
It's Srirachi sauce! Is there anything that is not taken to another level by this sauce? It puts the ZING in these little appetizers, I tell ya!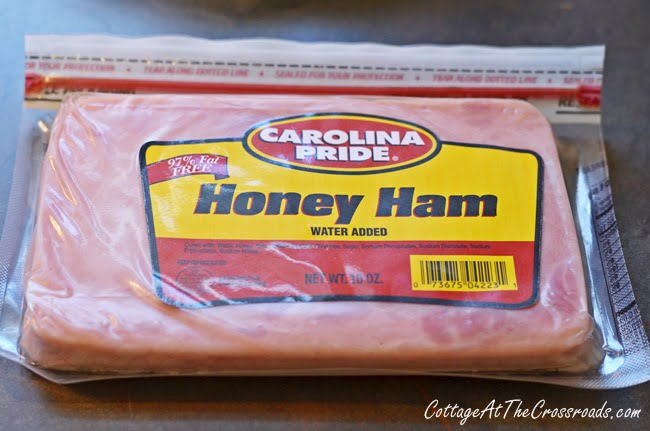 Now, to make these rollups you need some rectangular shaped sandwich ham. This package had 9 slices.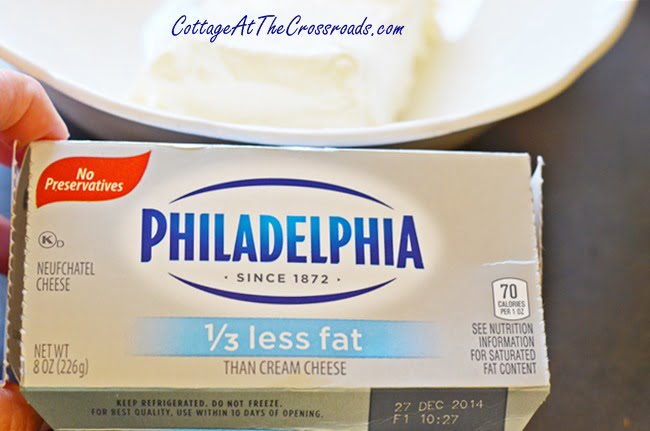 And you will need some cream cheese. This is some neufchatel cheese, but you could use any type of cream cheese, even the whipped ones. If you use the block of cheese, be sure to set it out to soften.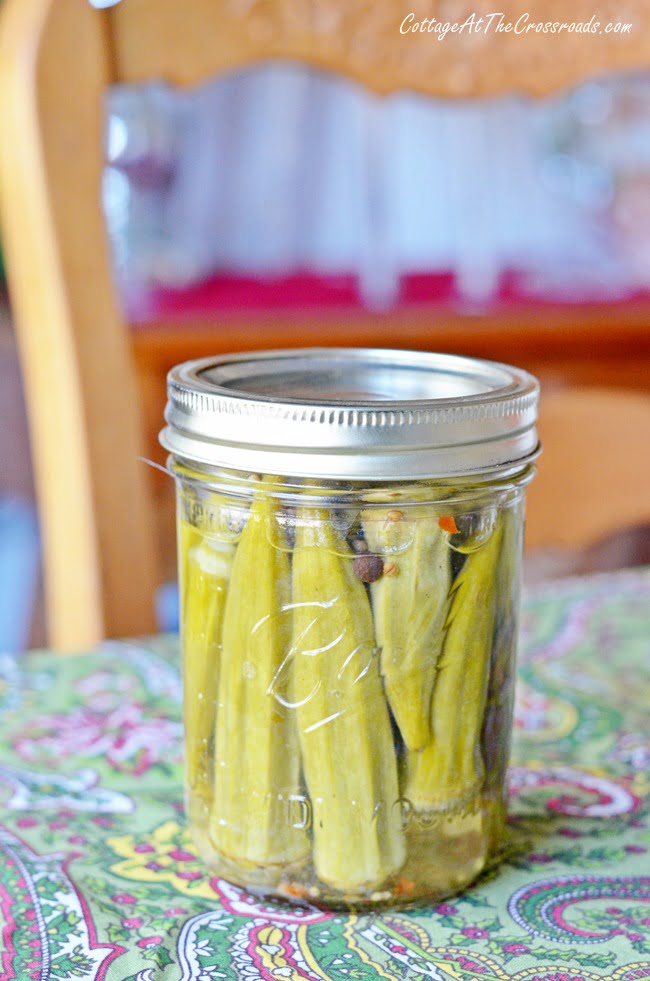 And, of course, you need some pickled okra. This is a jar of my Homemade Spicy Pickled Okra that I made last summer, but pickled okra is also available in grocery stores on the pickle aisle. Just be sure to get the hot kind.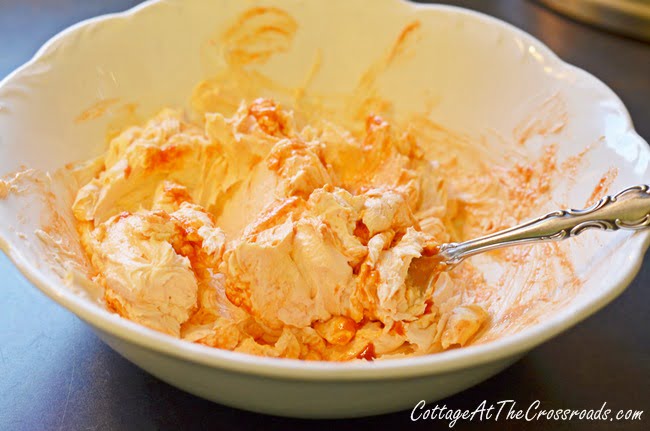 How to make
Allow the cream cheese to soften to room temperature and add a few drops (about 2 tablespoons) of the sriracha sauce into it. Mix it all together.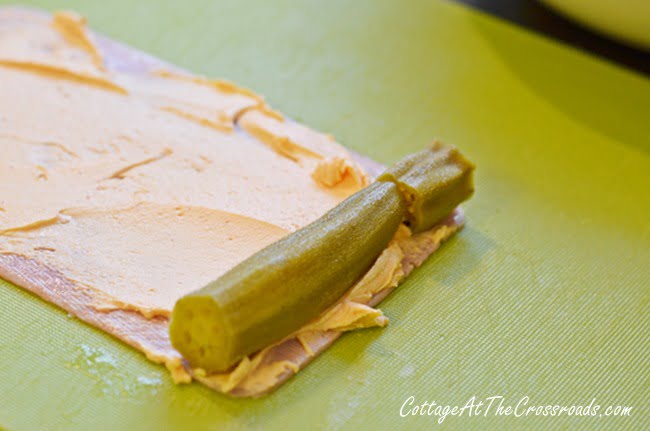 Spread the cheese mixture on one side of a piece of ham. Drain the okra, trim the ends, and place at one end of the ham. My okra was a little short so I just cut a piece of another one to fit.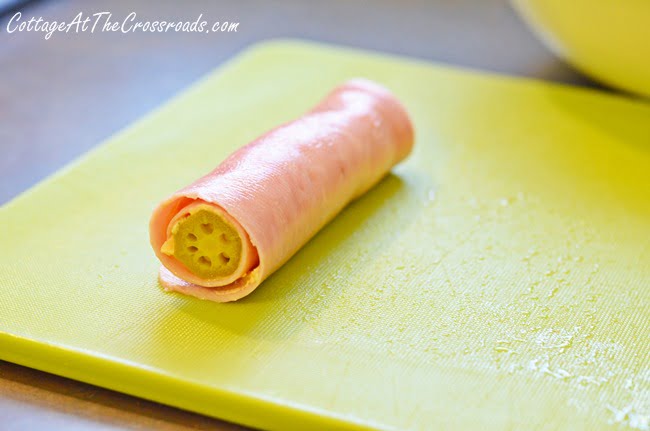 Roll it up like a jelly roll.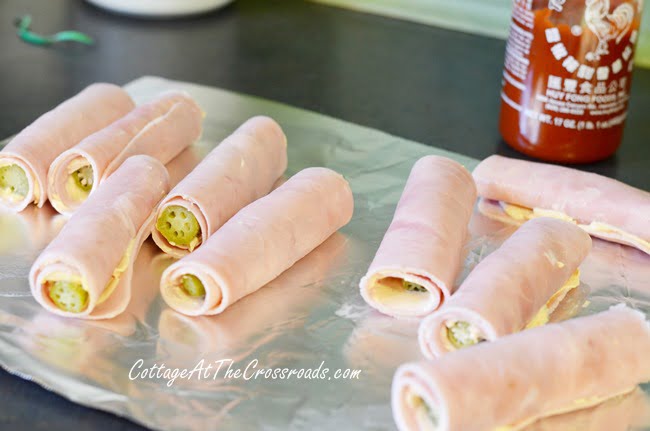 Before you know it, you will have several rolls put together in no time. Place them in the refrigerator for about 15 minutes to get firm.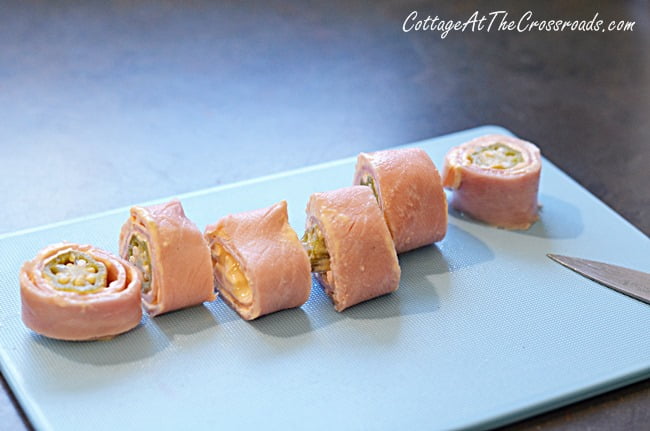 Take them out and slice them into bite size pieces.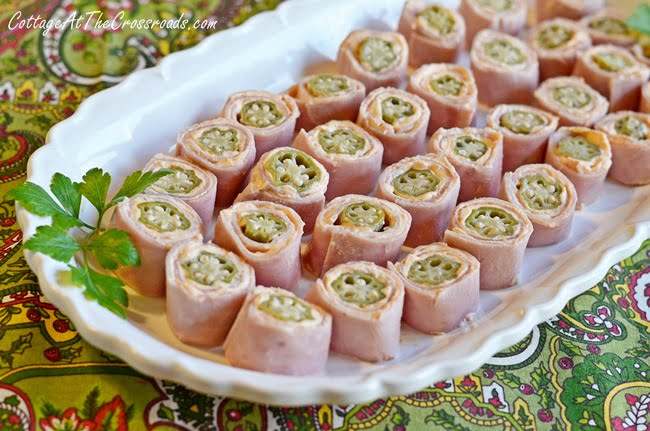 Lay flat on a platter. If you are not serving them immediately, cover them with plastic wrap and keep them chilled in the refrigerator. They will keep for hours until you are ready to serve.
📋 Recipe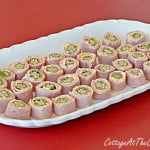 Pickled Okra and Ham Rollups
A quick and easy, low carb appetizer that will disappear fast!
Ingredients
1

package sliced rectangular shaped sandwich ham

1 8

ounce

package cream cheese

1

jar pickled okra

2

tablespoons

Sriracha hot sauce
Instructions
Bring cream cheese to room temperature to soften

Add 2 tablespoons Sriracha sauce to the cream cheese and mix together

Drain the pickled okra and trim the ends

Spread a layer of the cream cheese mixture over one side of the ham slice

Place okra at one end of the ham and roll it like a jellyroll.

Refrigerate rolls for at least 15 minutes until firm

Slice rolls into bite size pieces (about ¼ inch long)

Lay flat on a serving platter.

Cover with plastic wrap and chill until ready to serve