I've been doing a little planning ahead figuring out what kind of dessert I'd like to serve July 4th. I've been seeing lots of photos on Pinterest showing desserts made in a Mason jar, so I decided I'd try my hand at making one.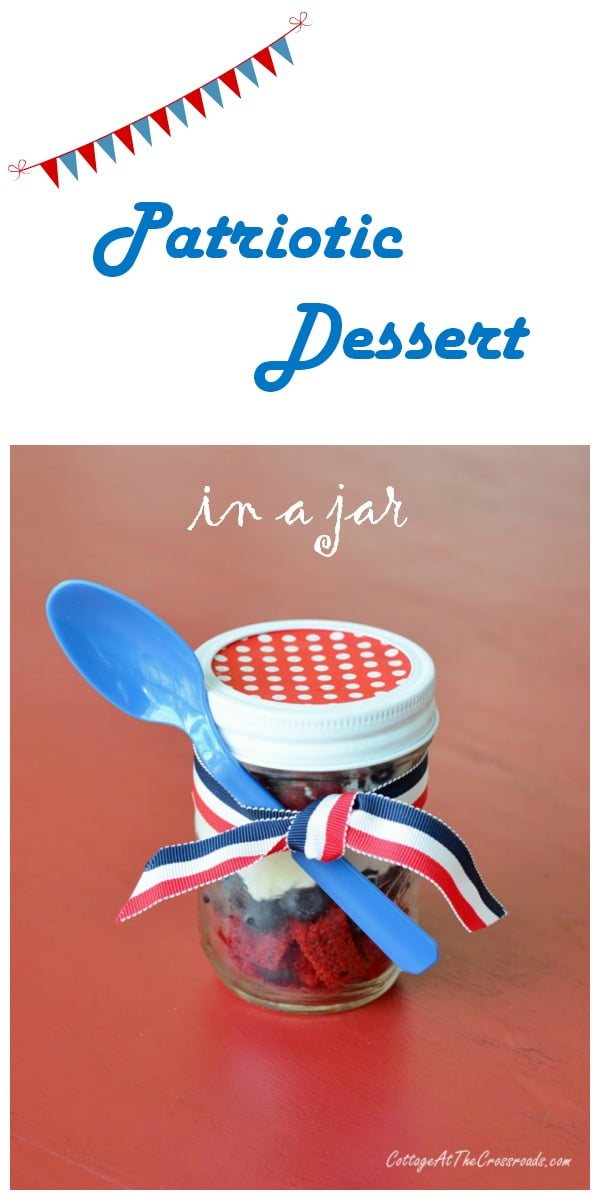 I wanted something that could be made in advance, and was quick and easy. And red, white, and blue, of course!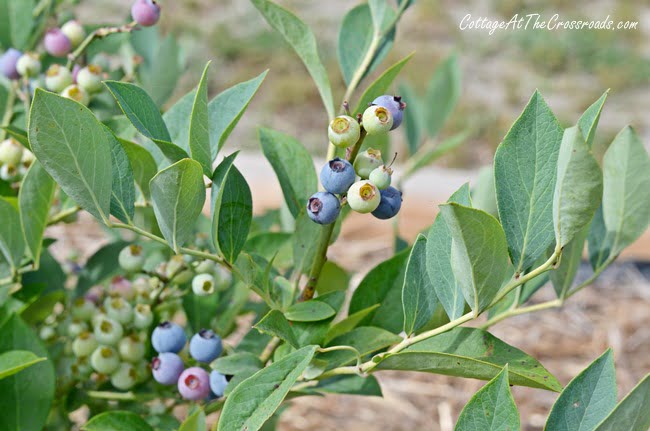 Here's the blue part! Blueberries that are ripening on the bushes that we planted in our garden a few months ago.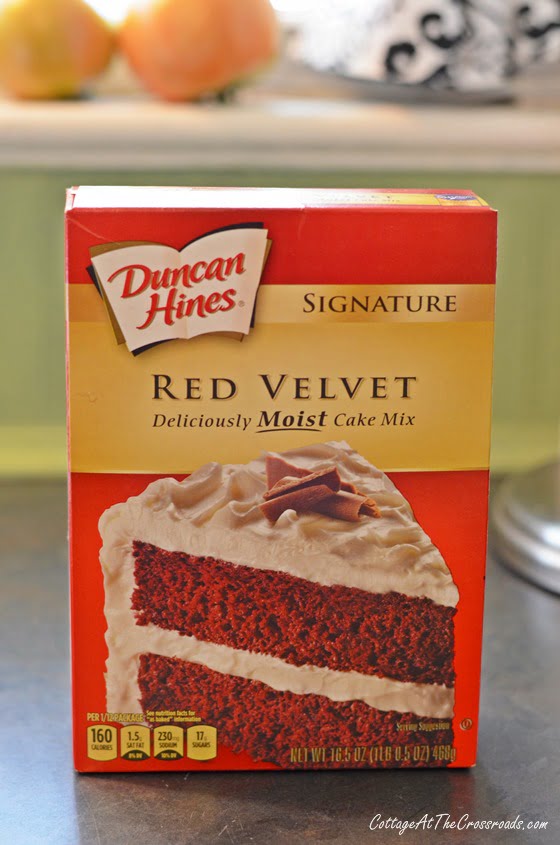 For the red part, I went with a red velvet cake mix. Who doesn't like red velvet??? Normally I would make my own cake from scratch, but I was going for the quick and easy part here. So I just followed the directions on the package.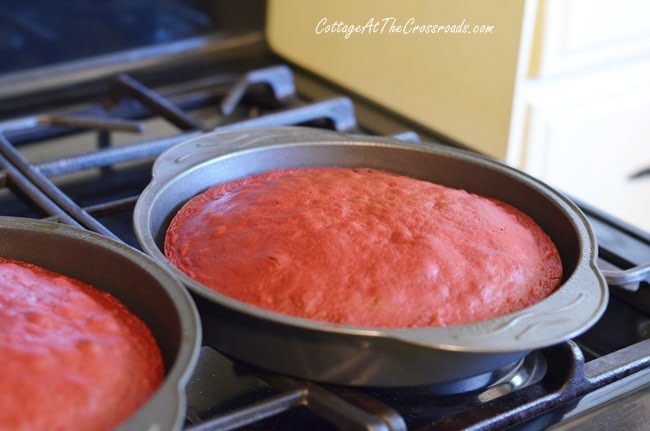 Before I knew it, I had 2 pans of yummy smelling cake. I only needed 1 pan of cake for this recipe so I saved the other one for making something else.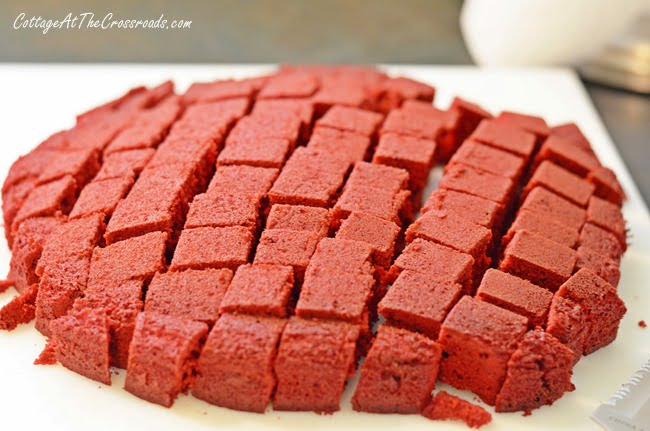 After the cake cooled, I cut it into cubes.But as I was making this, I cut the cubes into even smaller pieces to fit in the jars.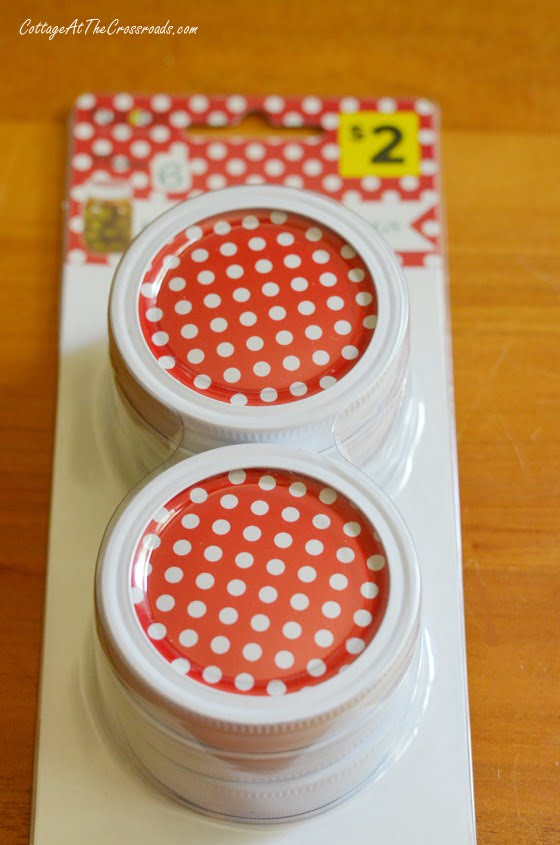 I used 8 pint sized jelly jars and these cute polka-dot lids with white bands that I found recently at the Dollar General store.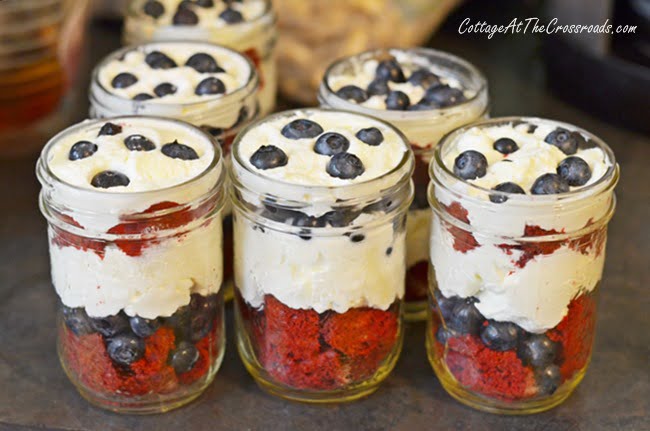 For the white part, I whipped 1 cup of heavy whipping cream with 1 (8 ounce) package of softened cream cheese and 1 cup of powdered sugar. Have you ever tasted that combo? It's soooooo good!
All you do is layer the cake cubes, the whipped cream mixture, and the blueberries in the jars. I had 8 jars filled before I knew it.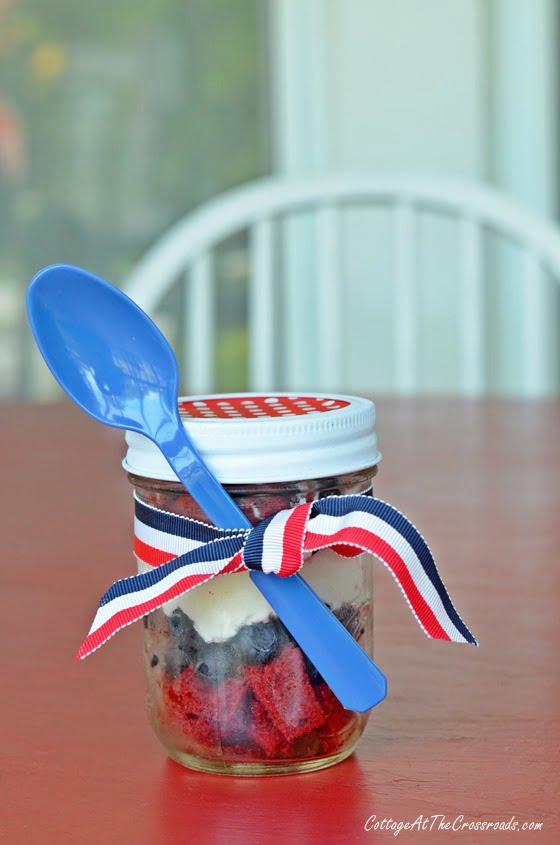 To dress up the jars, I tied some red, white, and blue ribbon around them and tucked in a blue spoon.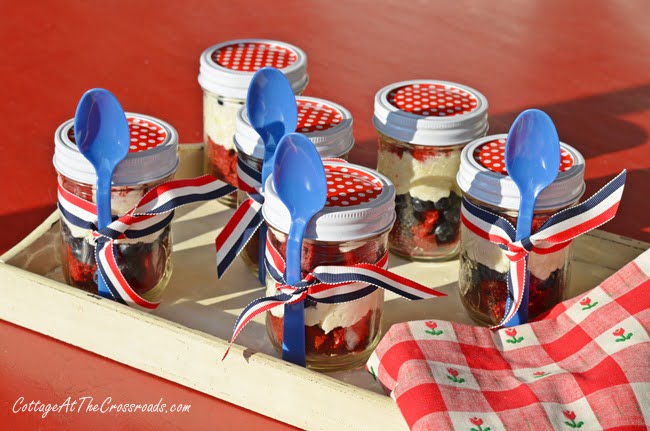 The jars can be prepared a day ahead, refrigerated, and brought out when you're ready to serve them. Guests can just pass them around and enjoy them at their leisure, leaving YOU, the host, time to enjoy the festivities!
Since I was going to art class the evening that I made these, I took these along with me so that the other students could be my official taste testers! There were clean jars in just a few minutes. Like I said, "Who doesn't like red velvet cake?"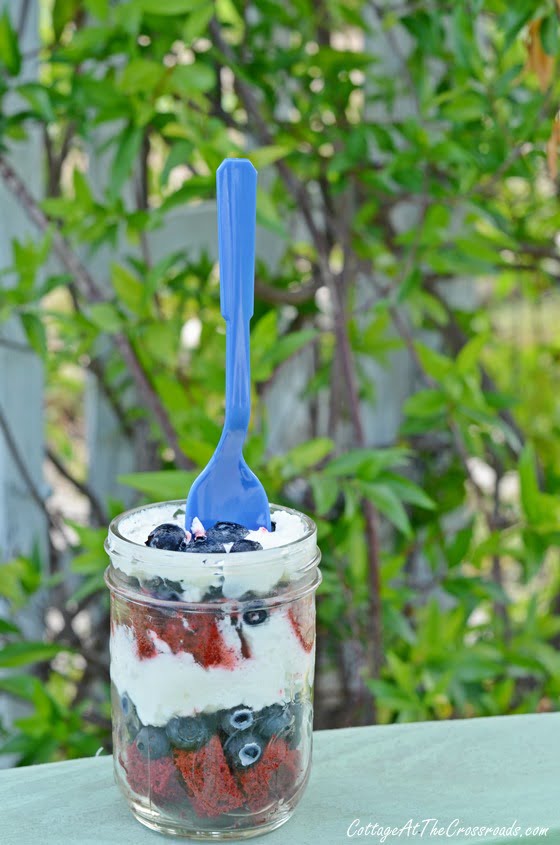 But I reserved one jar for Leo to enjoy the next day. He ate it out in the garden close to the blueberry bushes!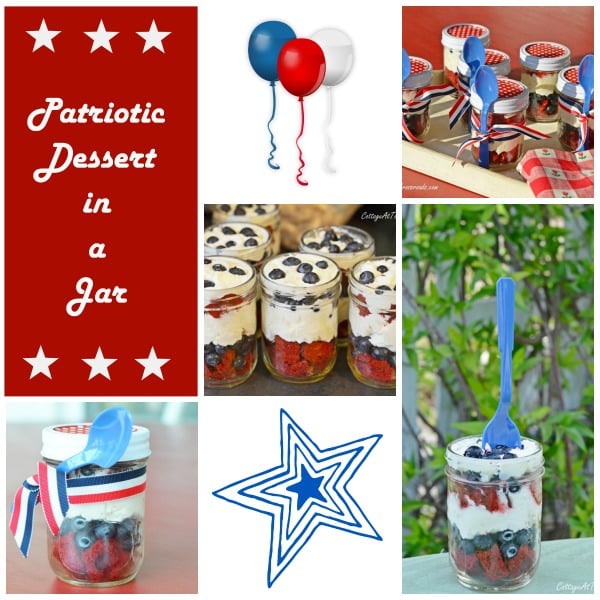 I can't wait until July 4th to make these again and in the meantime, I'll be putting all desserts in Mason jars this summer. So quick, easy, different, and portable!