A few weeks ago, my sister-in-law Jean asked me to help her paint some cheap, plastic urns that she was planning to use on her fall mantel. And I'll have to say that the painted urns on the fall mantel look fantastic!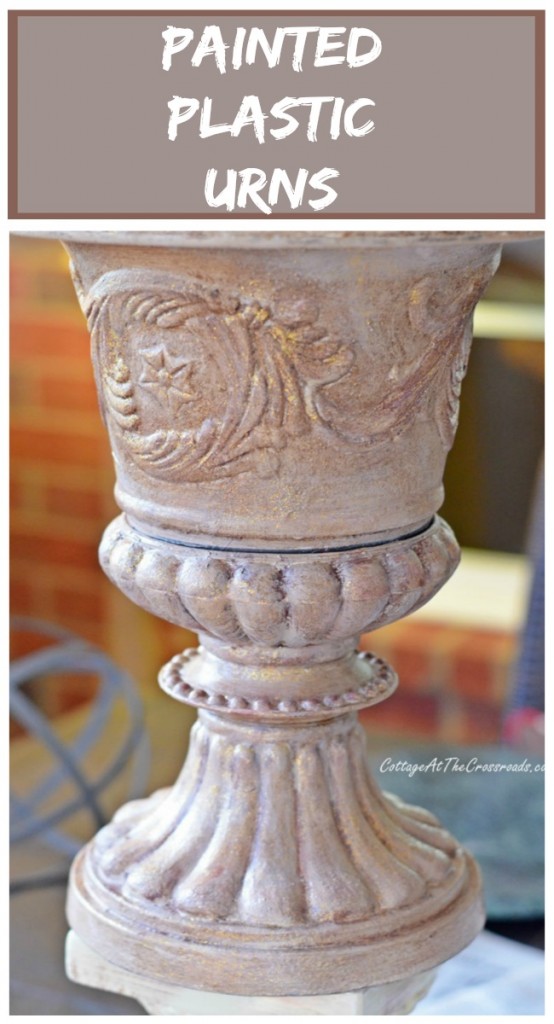 It always amazes me what just a little paint can do.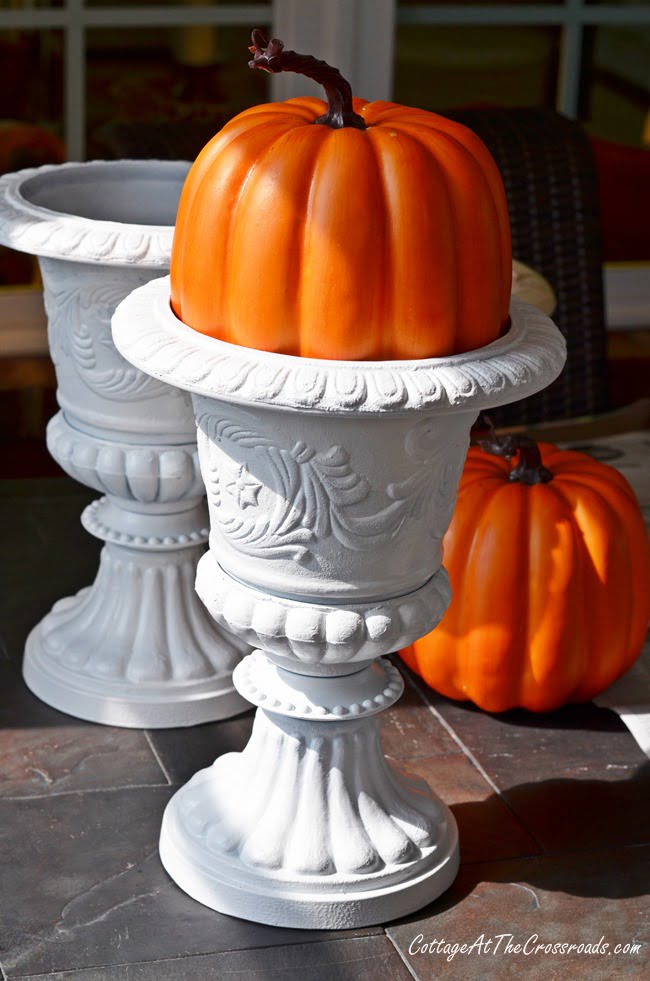 The urns originally were dark brown and came from a discount store. Jean didn't pay much for them. The first thing she did was spray paint them white to cover the ugly, dark brown color. So this is what they looked like when I got to Jean's house, and I actually thought they looked good painted white.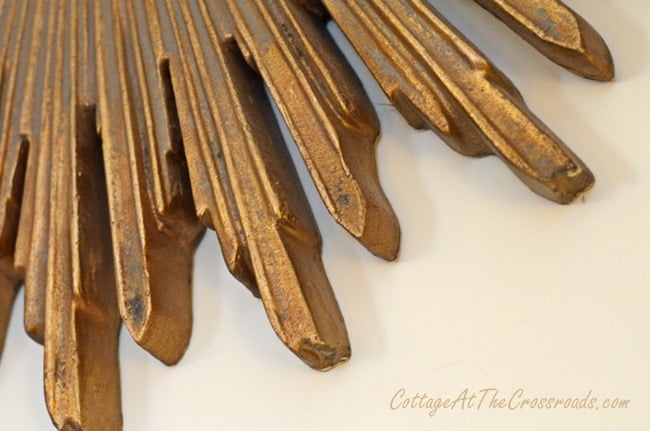 But Jean has one of those sunburst mirrors on the wall above her mantel, and the white urn didn't look good with it at all.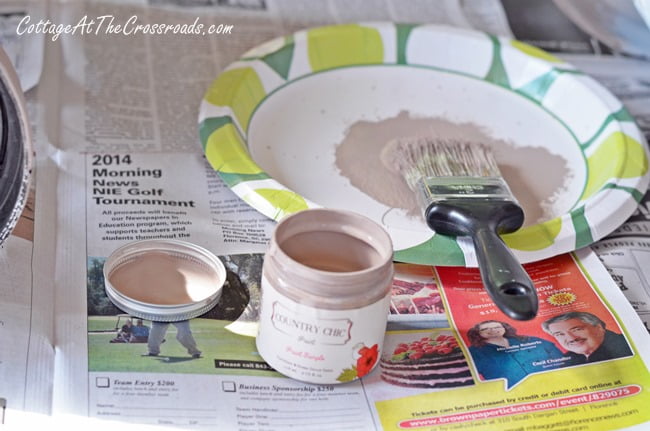 So I whipped out this sample pot of some Country Chic chalk paint that I had gotten recently and proceeded to cover the white.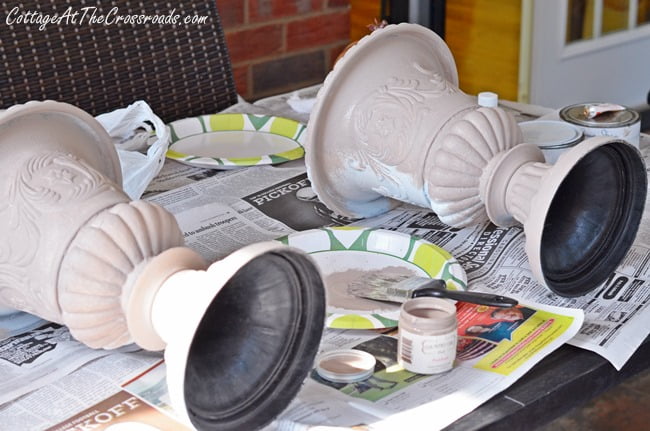 Such a pretty, neutral color and they were looking better already. You can see how dark the urns were in this photo.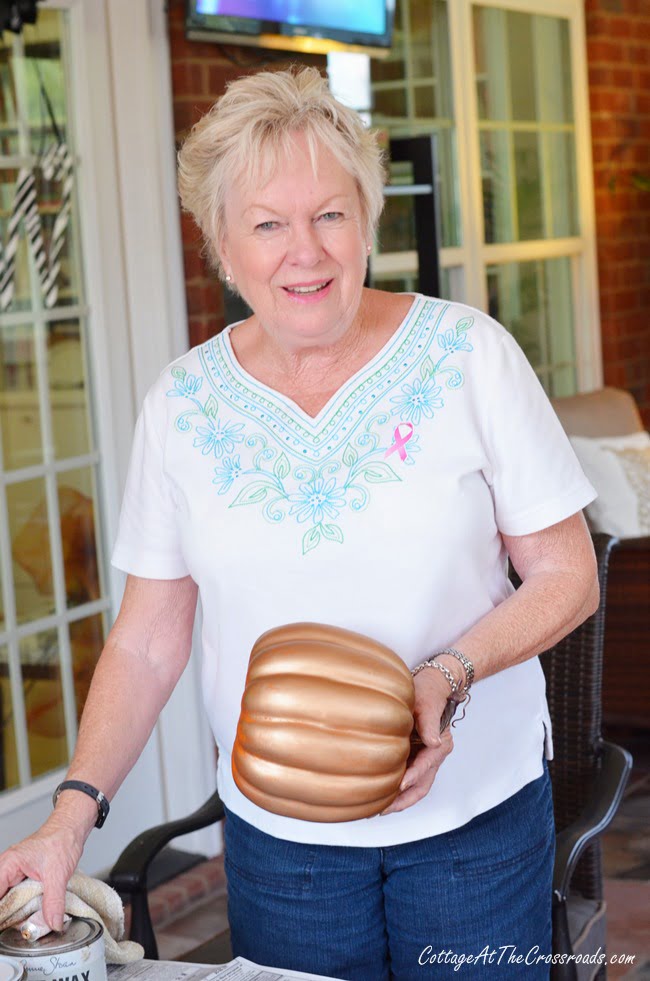 While I was painting the urns, Jean was rubbing some antique gold Rub n' Buff on the orange pumpkins. The urns have some pretty details on them so to highlight them, I mixed some Annie Sloan clear wax with the dark wax and pushed the wax into the crevices. Then we allowed that to dry overnight.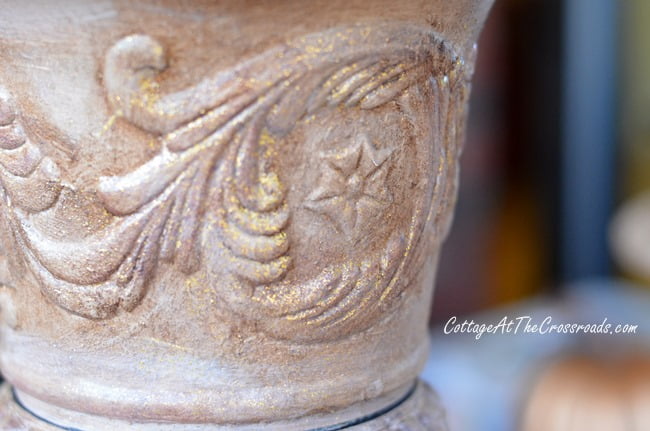 The next day I thought the urns needed just a little bit more highlighting, so I painted the details with some sparkly, metallic paint called Gold Rush.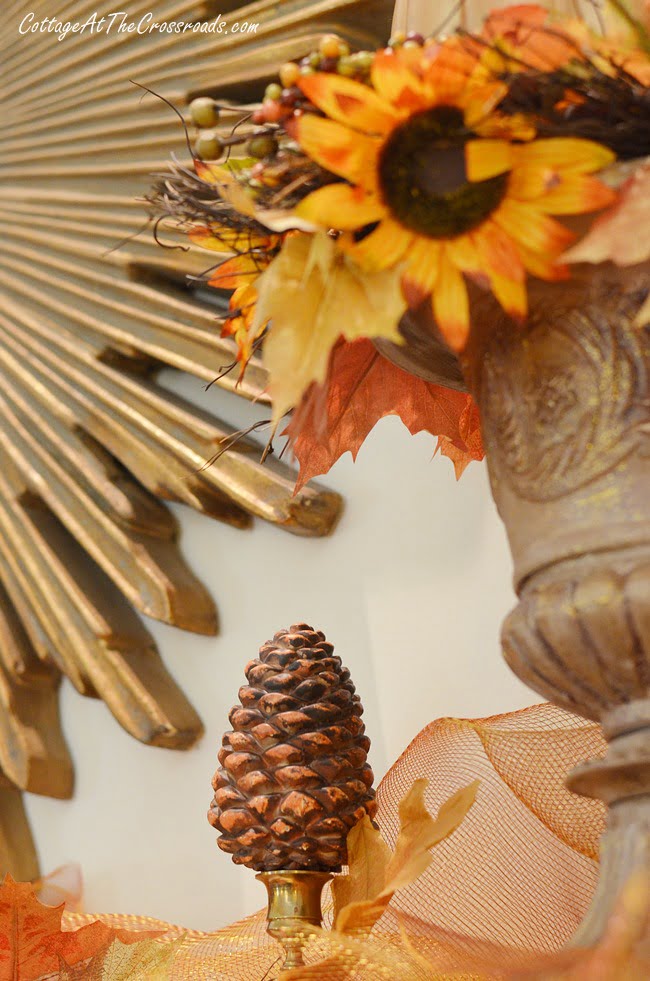 Oh, my! That was exactly what the urns needed to go with that gorgeous mirror that Jean has! Here you can see where she's used them on her fall mantel along with this pine cone candle on a brass candlestick!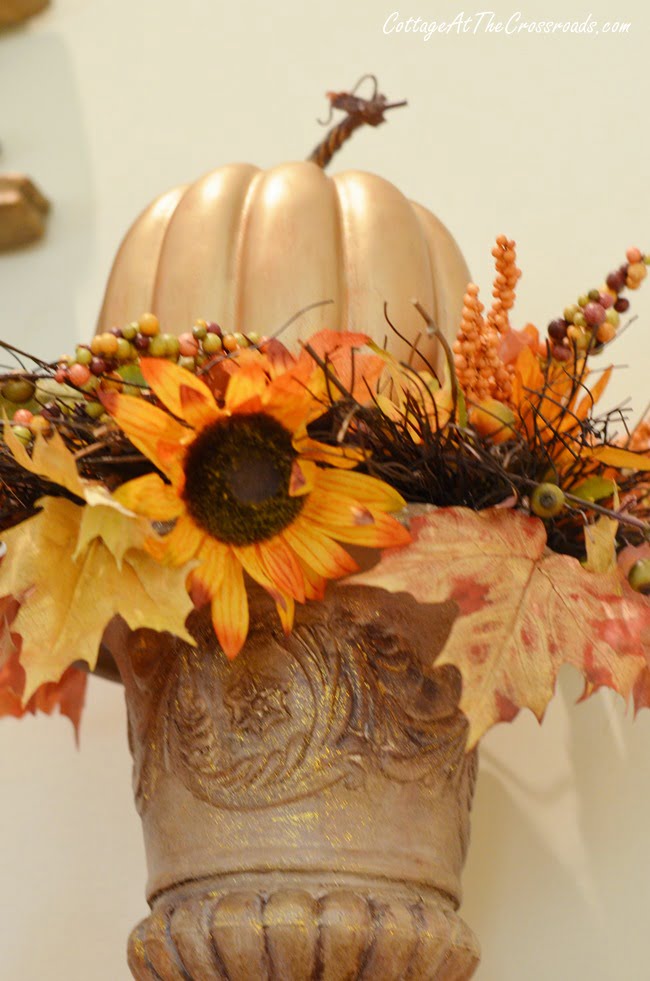 Look how pretty the antique gold pumpkin looks with the fall leaves and flowers and the urn!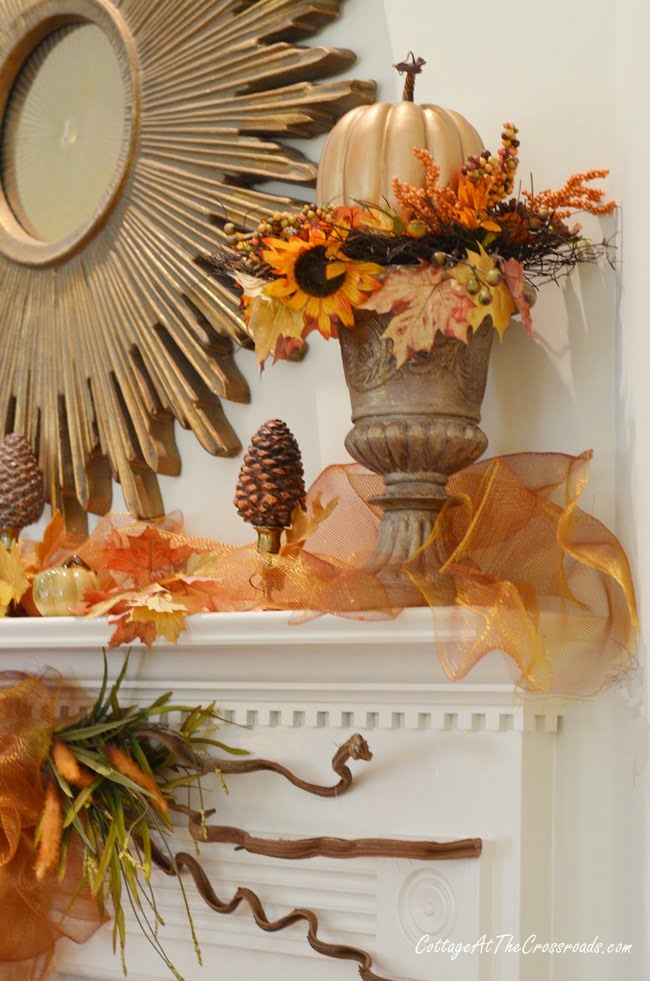 All the colors are just magical together on her fall mantel.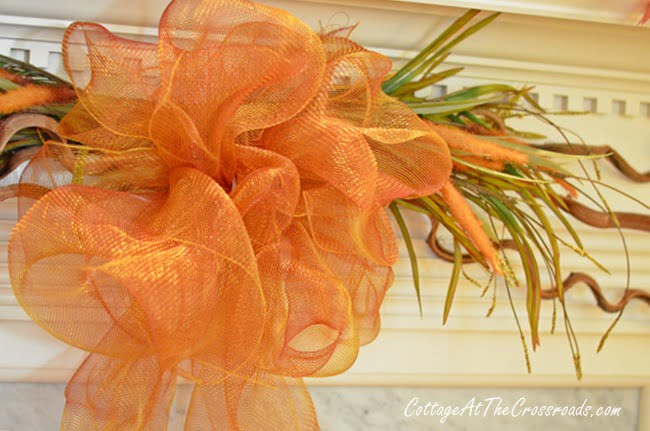 She added this orange mesh bow here and placed more of the mesh on the top of the mantel.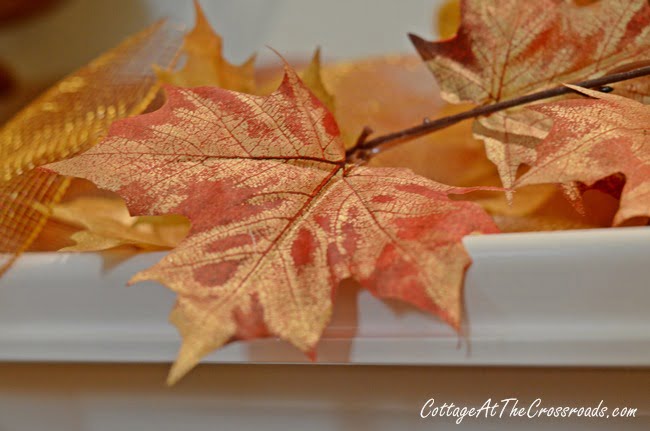 These are some metallic leaves that we found at Michael's that go perfectly with the other colors.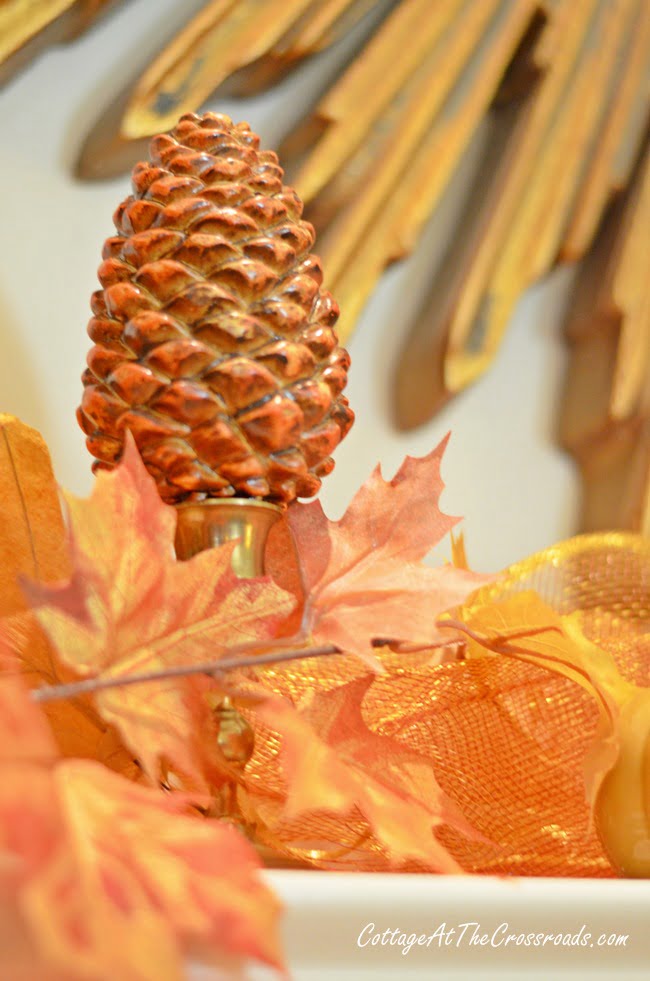 Her fall mantel is so pretty I just can't stop looking at it whenever I go over to her house.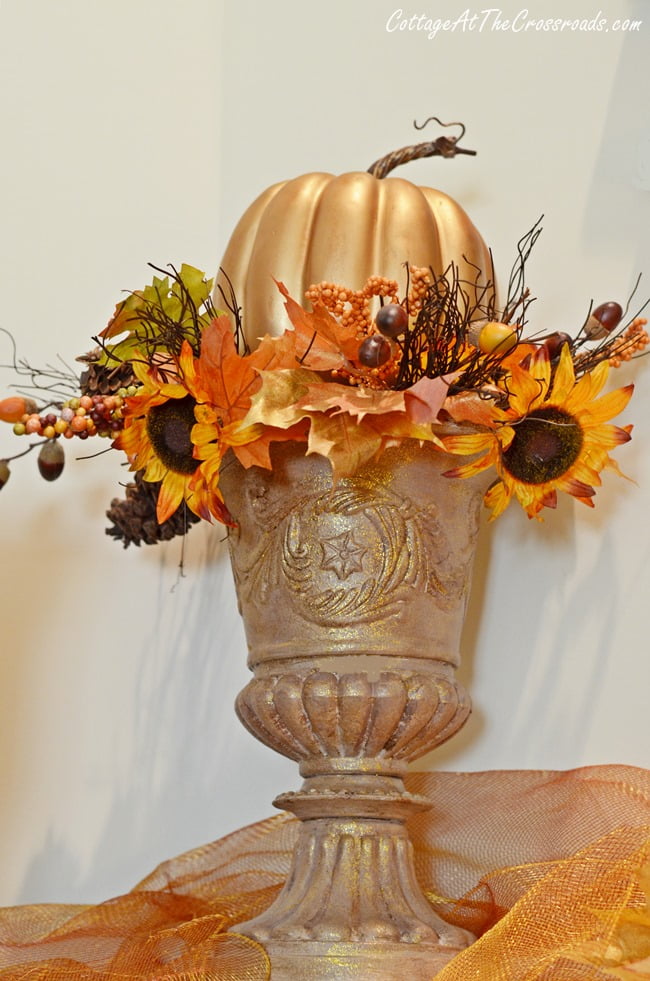 So glad I was able to help transform the urns into these pretty things that are the feature of her mantel. You would never have known that they started out as some cheap, plastic brown urns unless I'd told you, would you? So when you see some at a bargain price, don't turn them down!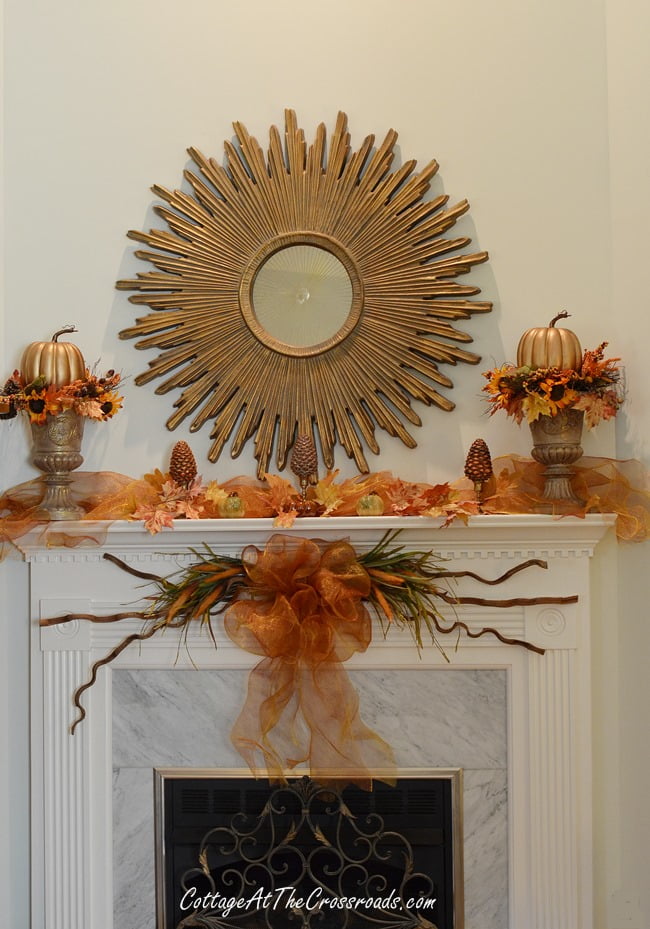 Because look how pretty they are on Jean's fall mantel.