After we finished up our stone walkway, Jane and I thought a wooden arbor at the end of it would be nice touch. To see the original post on how we constructed the walkway, click here.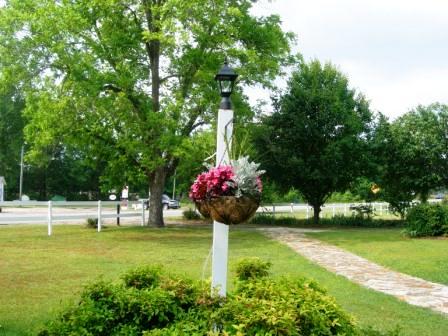 So I breezed through Lowe's and Barnes and Noble to check out some do-it-yourself books on arbors. Guess what? It didn't take me long to figure out that I didn't have the expertise to build a wooden arbor. Well, at least one that would stand up straight and looked nice.
We hang out every Monday at So-Lina Auction. But one Monday Jane did not go with me. As luck would have it, I came upon a metal arbor. I bid, I bought, and I brought it home in my truck. Since Jane wasn't with me, I thought that if she didn't like it, we could stick it in the garden. Jane loved it so we were off and running.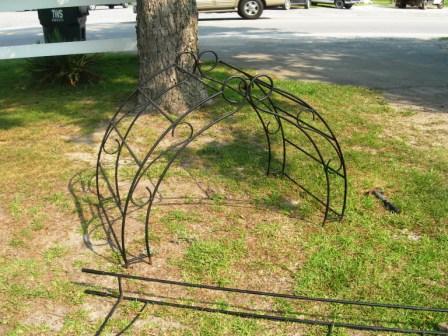 To anchor the arbor in the ground, I cut four 2 ft. pieces of 1x6 boards. I bolted a board to each of the four legs. I had to remove some of the stones at the end of the walkway in order to set the arbor about 8 inches into the ground.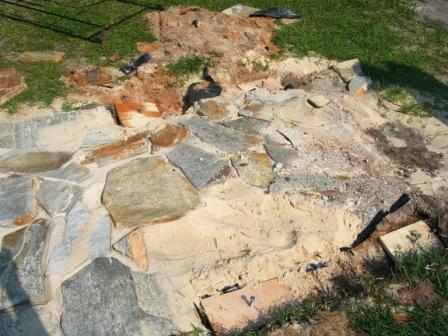 I had to run to Harbor Freight to get a 6 foot level to get everything nice and straight. After two bags of Quikrete, it was standing tall and straight.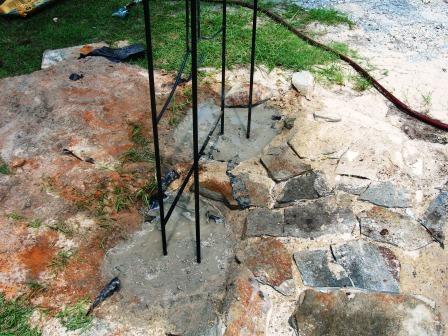 I gave it a new coat of paint.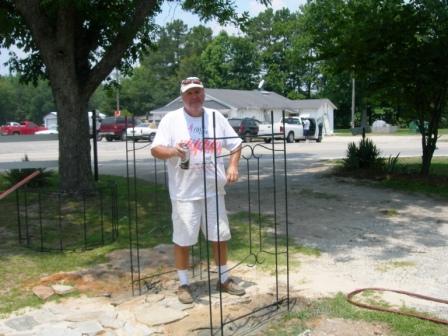 After the concrete set overnight, we put the top on the arbor. We reset the stones that I had moved. Then we headed to Amerson's Nursery to get two Confederate Jasmine vines.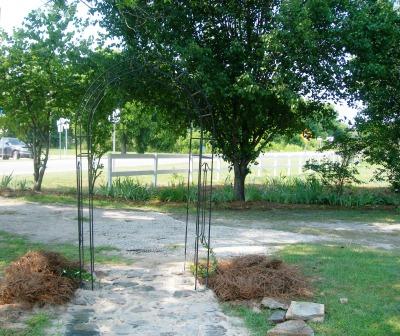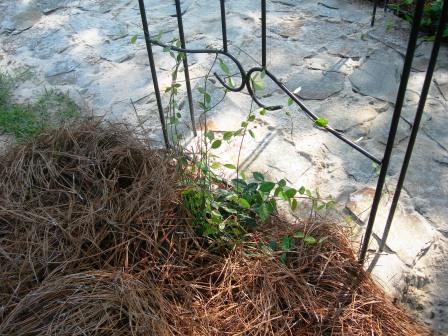 They've already grown a lot since this picture was taken. By the end of the summer, most of the arbor should be covered. I figured this project cost me about 10% of what it would have cost if I had tried to build one with wood.
I tidied up. This job is done. I like it. What do you think?