In a recent post, I shared with you how I found a free frame and used it to display one of my mother-in-law's doilies. While I was writing that post, I realized that I had never shown you the guest bedroom that I was itching to change.
Our cottage actually has 3 bedrooms, but we use one as an office. Our guest room is really small, barely large enough for the small amount of furniture that we have in it.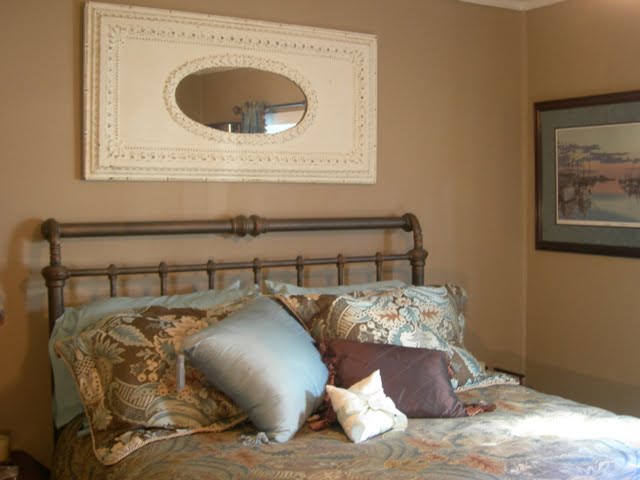 The walls are painted Coffee by Valspar. Actually, all 3 of our bedrooms are painted this color. It is a very versatile color, and we have not tired of it for the past two years that we have lived here.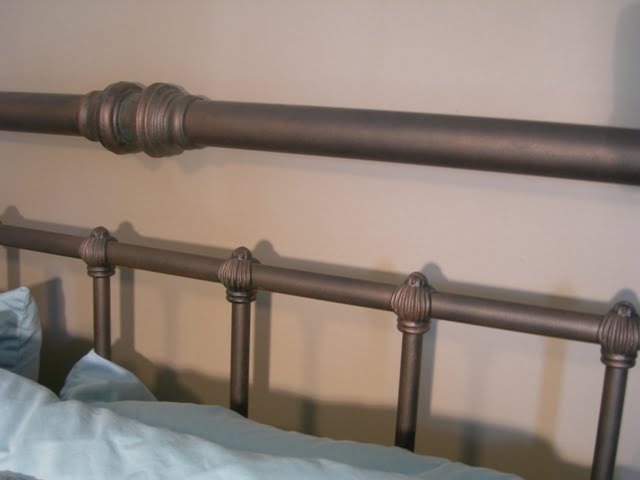 We've had the iron bed for a number of years. We used it in the guest room at our other house.
It has great details, and it's color is bronze. Sturdy as a rock.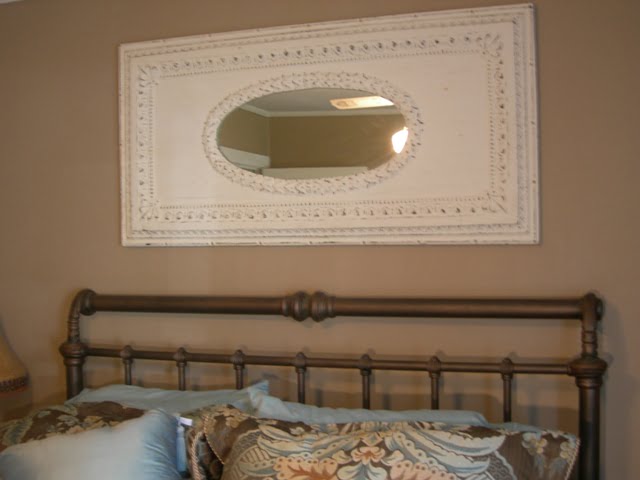 The mirror over the bed is metal. In our other house, we used it over our dresser in our bedroom. We couldn't use it over the dresser in this house because we have a TV over it now.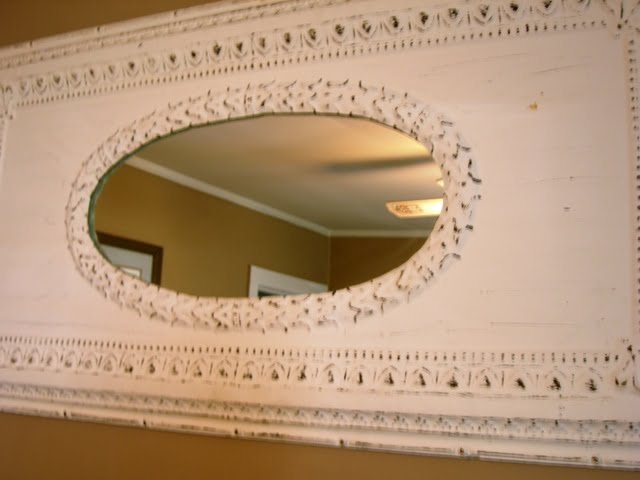 I still love this mirror, even though we've had it for at least 12 years or so.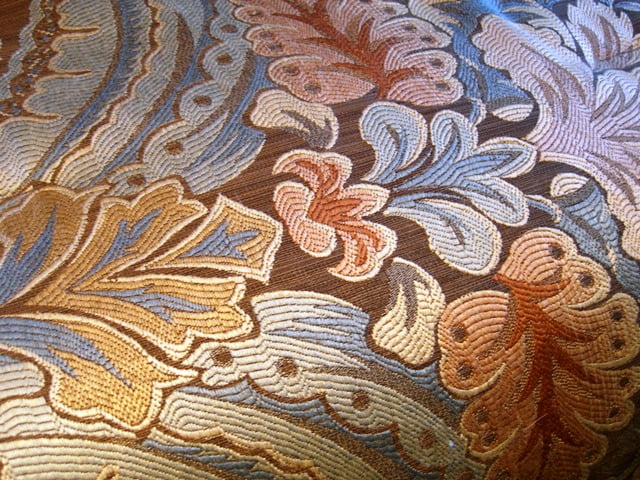 I've always liked the comforter, but I'm ready for something that is lighter and a little more cottagy. Is that a word? If not, you know what I mean.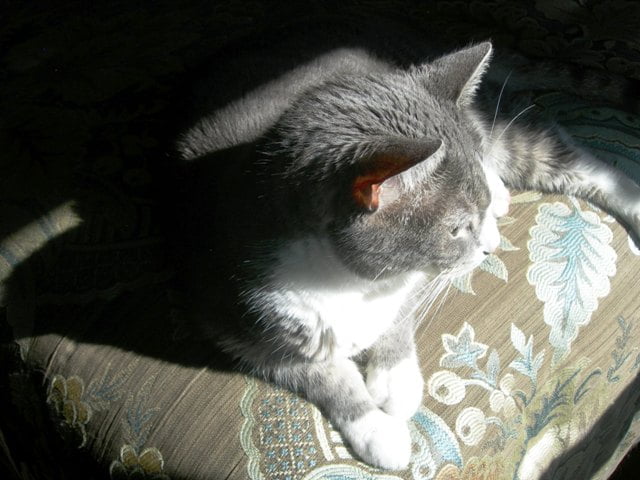 Rascal likes the comforter. This is his favorite place to take a nap in the sunshine.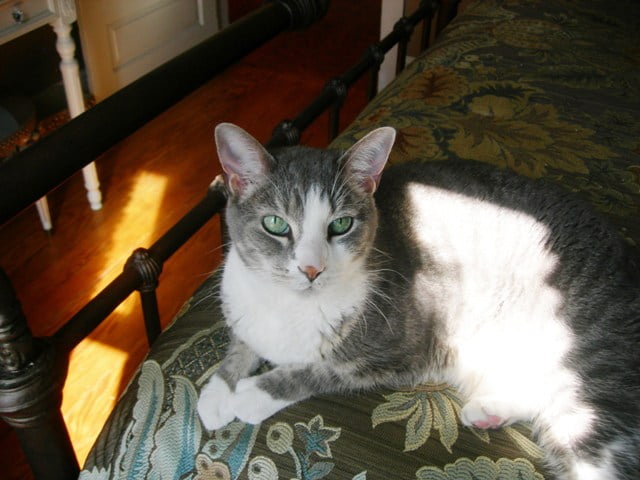 Rascal is almost 12 years old. Isn't he the handsome one!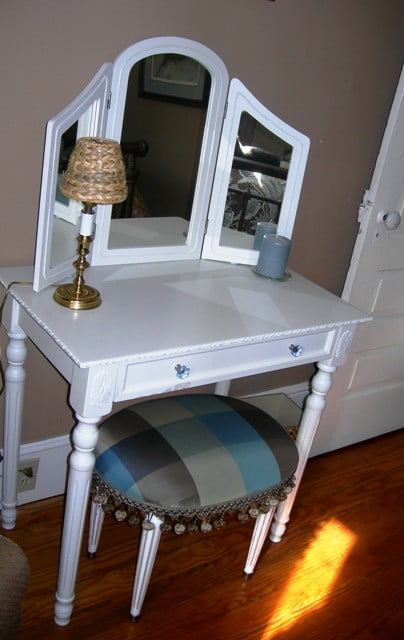 There's a small vanity in this room. It's too shiny and looks too new, so I'm going to paint and distress it soon.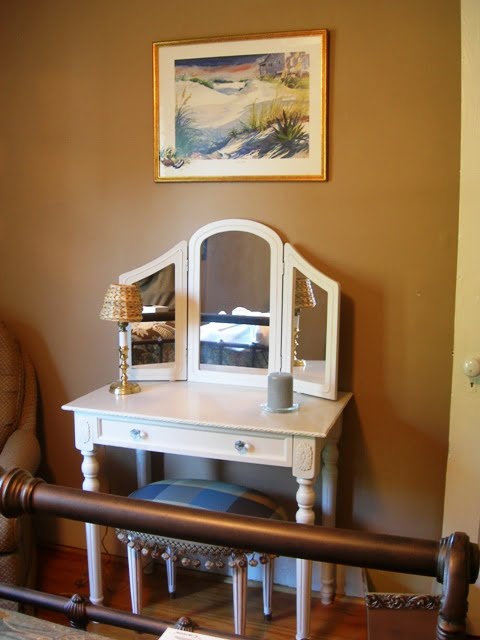 Above the vanity is a painting that was a wedding gift to us 15 years ago.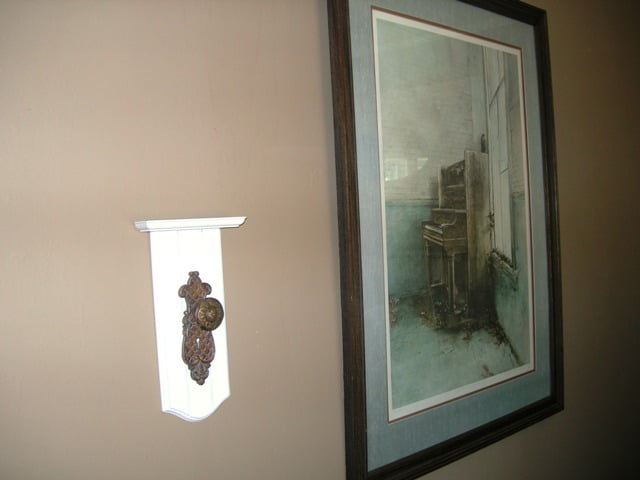 On one wall hangs a print that Leo has had forever. It's one of his favorites because it reminds him of a piano that was in an old abandoned house near here when he was a child, and it looked just like this one.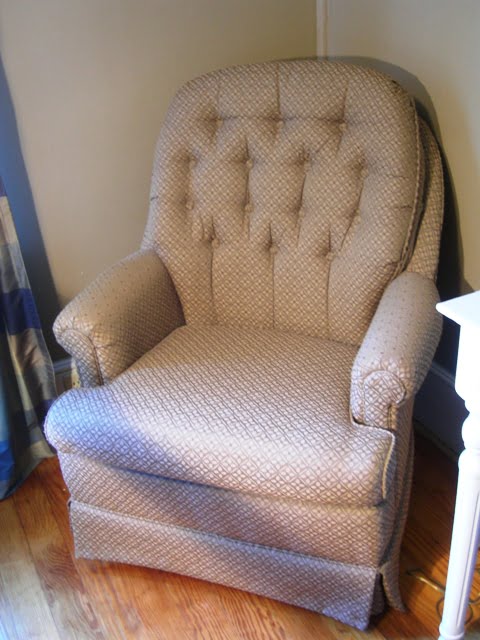 There's a small chair in the room. It swivels and rocks. It used to be in our bedroom.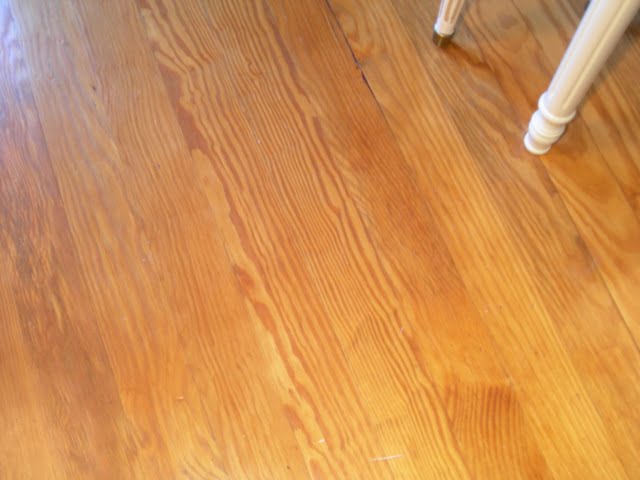 The pine floors throughout the house refinished beautifully. They had been covered up by carpet since the late 60s.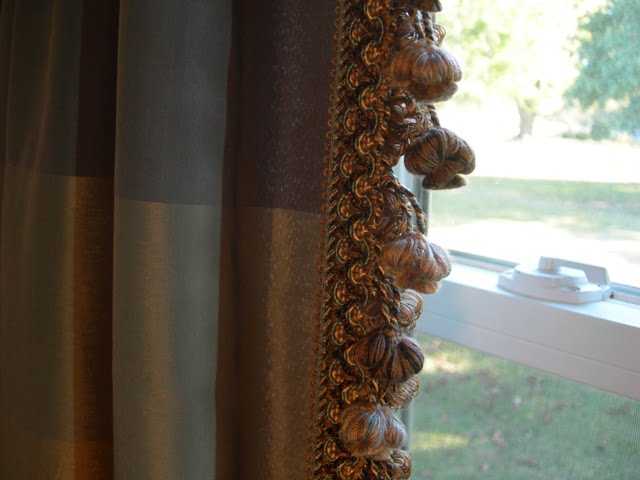 Here's a closeup of the window treatments. They were inexpensive, but I dressed them up with trim.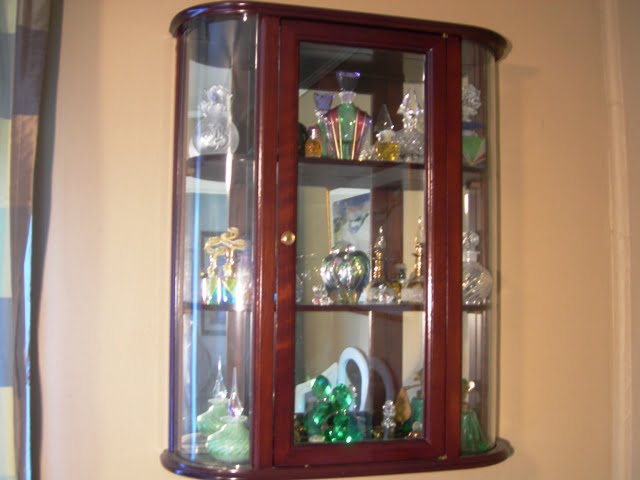 On another wall hangs my perfume cabinet. I collect perfume bottles, but I haven't added to the collection in a long while.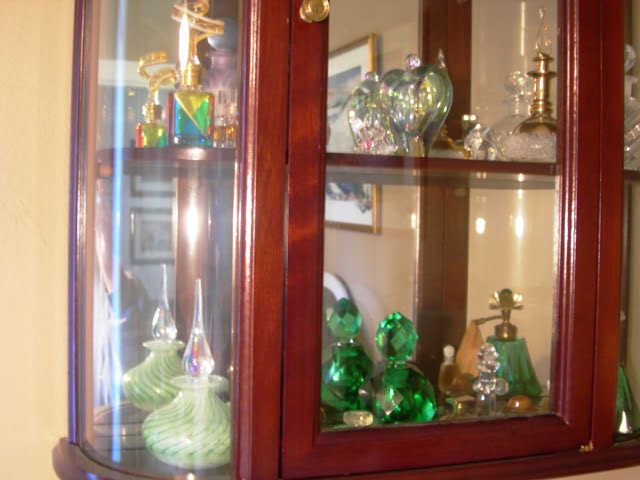 The cabinet is going to be painted, too. And I think I'm going to remove or cover the mirror in the back of it.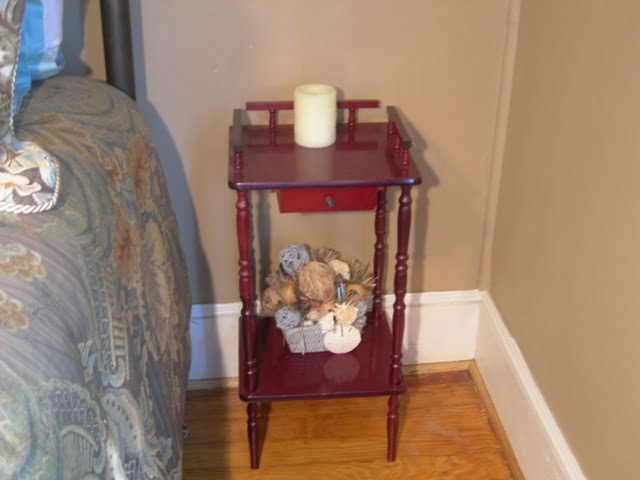 There's a little dinky side table in here. It's either going to get replaced or repainted.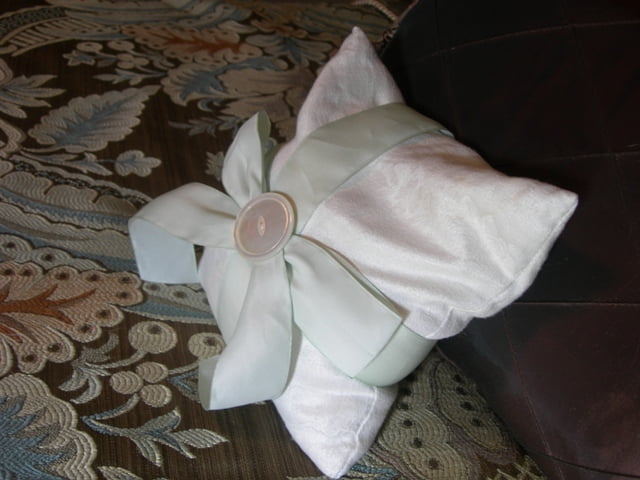 Take a good look at this room, because the next time you see it, it will be different. All because of a free, oval frame.