Ground beef has been a staple ingredient in American households for generations, making it a popular choice for creating classic dishes that are both delicious and nostalgic. From meatloaf to sloppy joes, there's no shortage of old-fashioned recipes that feature this versatile ingredient.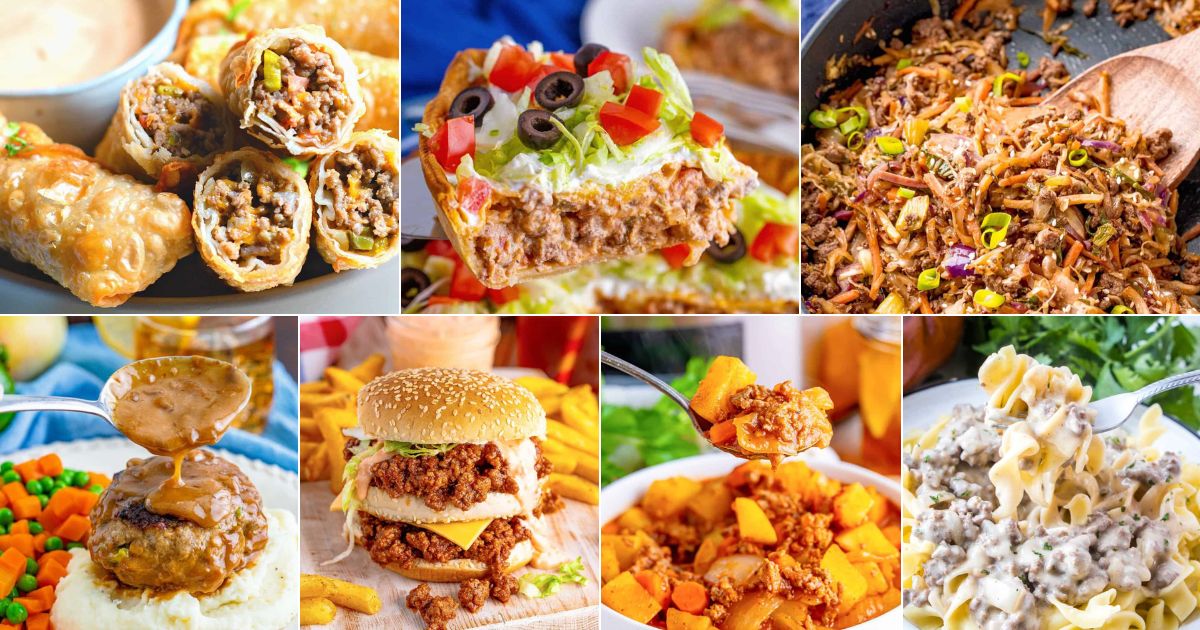 In this article, we'll take a trip down memory lane and explore 17 vintage recipes that are sure to satisfy your cravings and transport you back in time. Whether you're looking to recreate a beloved family recipe or discover a new dish that will become a household favorite, these recipes are a great place to start.
So, put on your apron and get ready to embrace the timeless flavors of these classic ground beef recipes.
Contents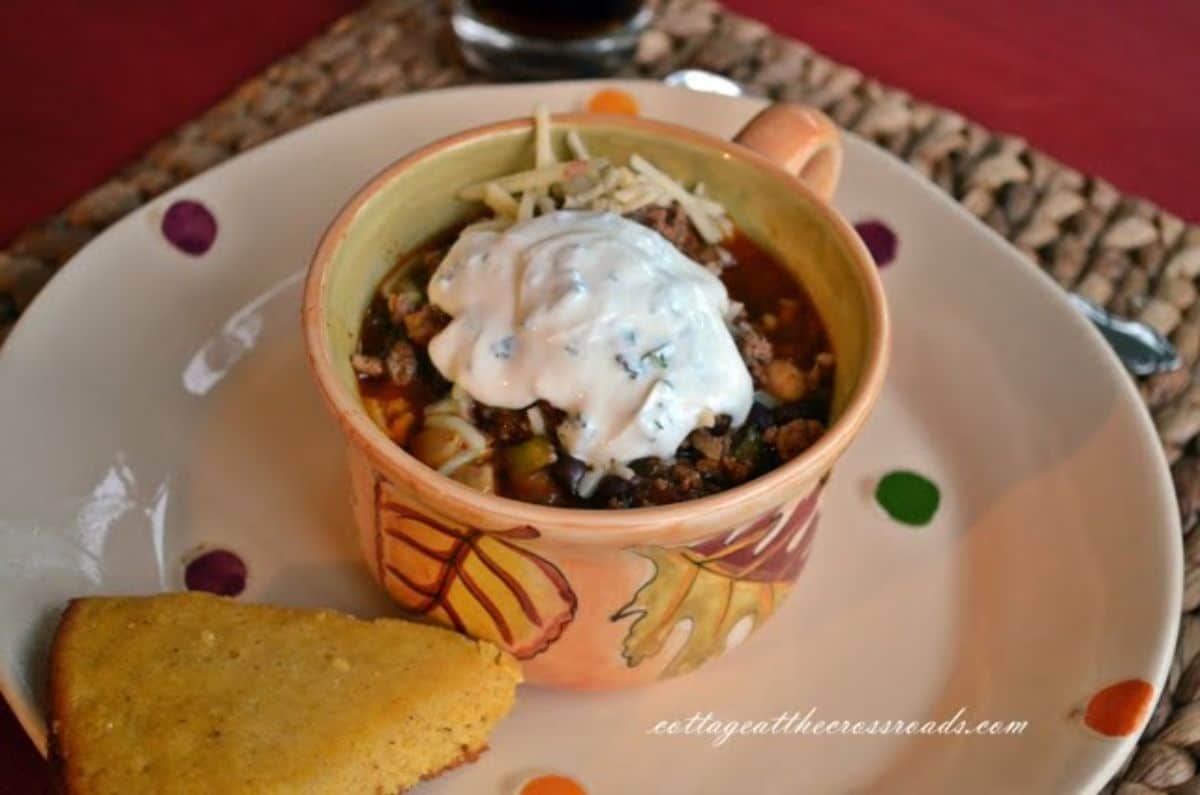 Nothing is better than having a hot bowl of chili on a cold fall or winter day. You can even add other sauces and flavorings to this chili to add a little kick, like a warm spiced rum!
To make this spicy chili, you will need ground beef, garlic cloves, onion, bell peppers, jalapeno pepper, olive oil, butter, tomatoes, black beans, garbanzo beans, and herbs.
This chili is fast and easy to make—all you have to do is heat the ground beef with spices and herbs in a large pot. Add the rest of the onions, peppers, and remaining garlic in the same pot. Let the mixture simmer for 1 hour before serving to your guests, and enjoy!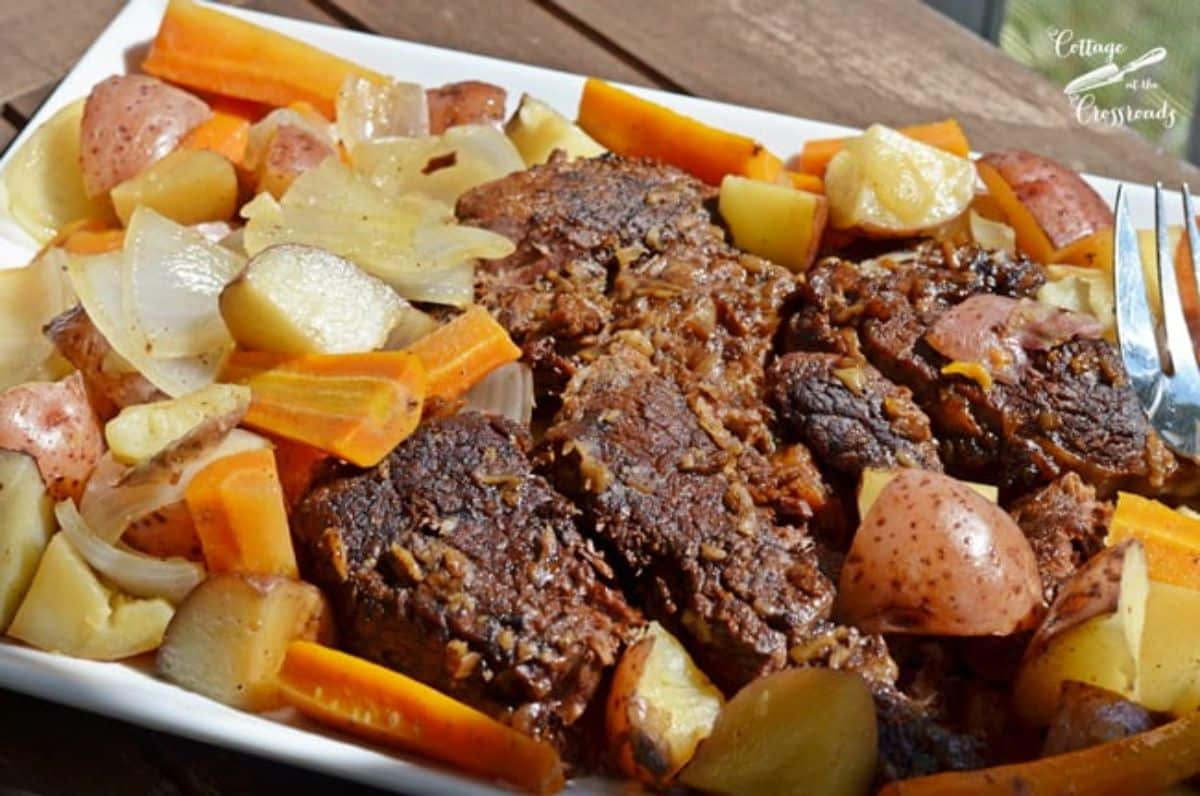 This is a flavorful and hearty beef pot roast that is just like your Mom made it! As soon as the weather gets cold in the fall months, you will want something that will keep you full all day long and satisfy you.
You can easily make this beef pot roast using ground beef, onion soup mix, onions, carrots, red potatoes, and gravy. Bring the ground beef to room temperature, preheat the oven, and add the beef to the roasted vegetables. You can even keep this dinner in the fridge to eat the next day!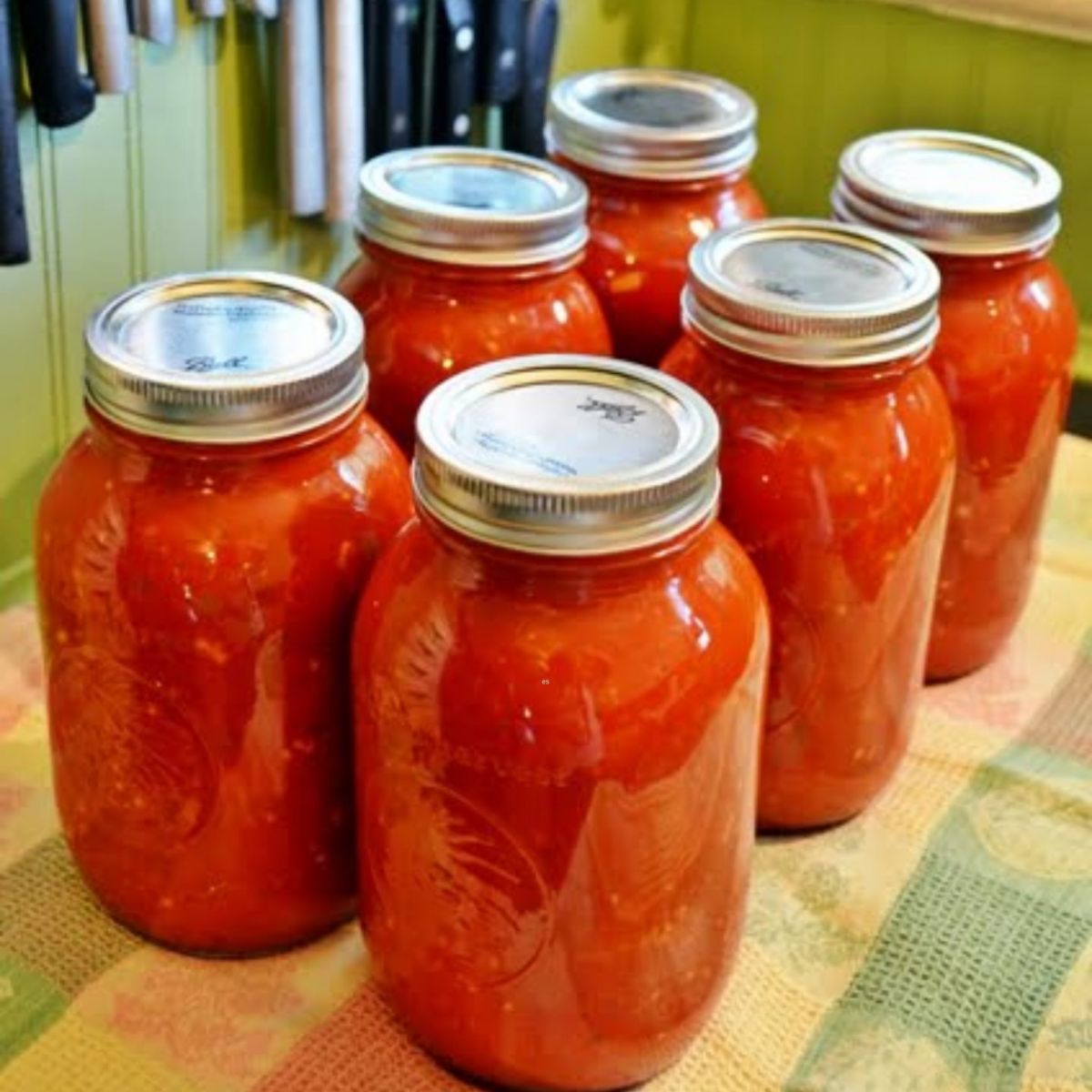 Making homemade spaghetti sauce is a great way to save money and add a bit of a kick to your spaghetti, ravioli, or tortellini! This spicy and hearty tomato sauce is great for adding long-lasting and savory flavor to any type of pasta.
Add this hearty spaghetti sauce with ground beef or Italian sausage to a carb-filled pasta. We love adding garlic, onion, and celery to the ground beef spaghetti sauce for extra flavor.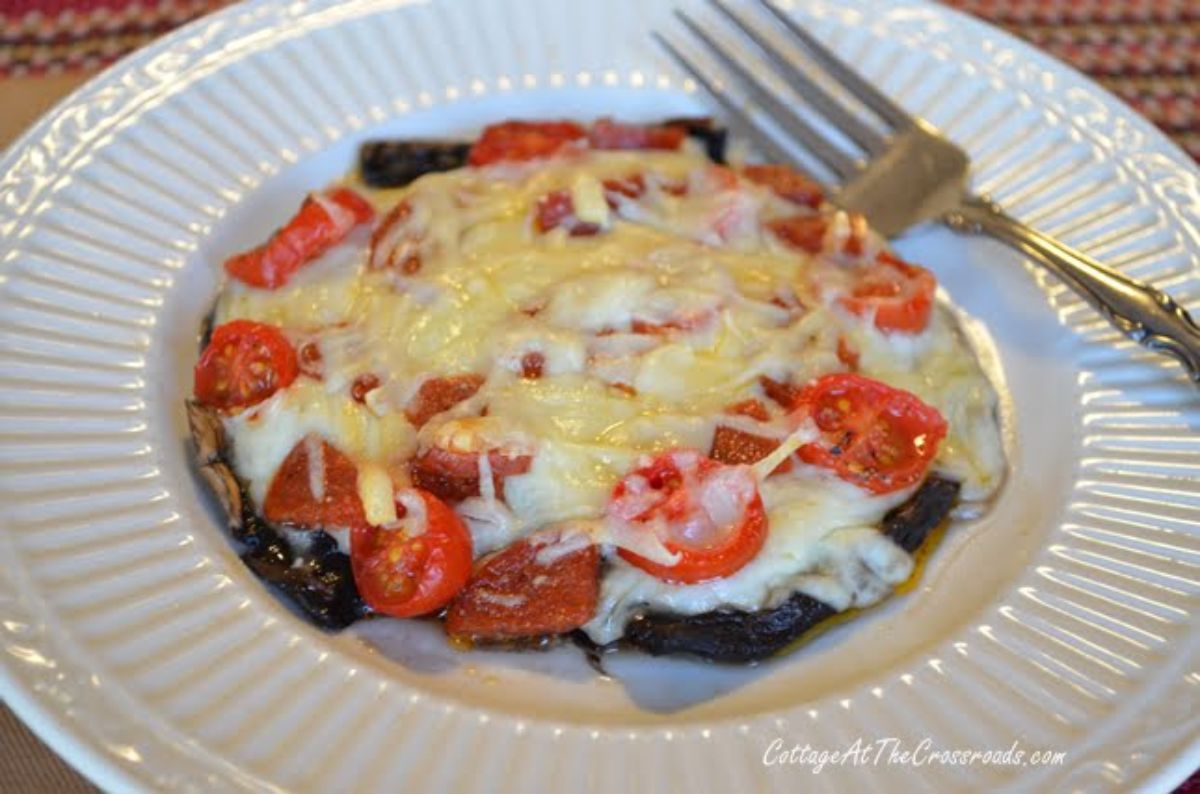 Low-carb portobello pizza is a great way to keep your carbohydrate intake low, stay healthy, and use tasty and savory mushrooms! We recommend getting the portabella mushrooms, pizza sauce, different types of cheese, pepperoni slices, and ground beef to make this pizza.
All you have to do is add the toppings to the open portabella mushrooms and bake in the oven at 375 degrees for 20 minutes. Yum!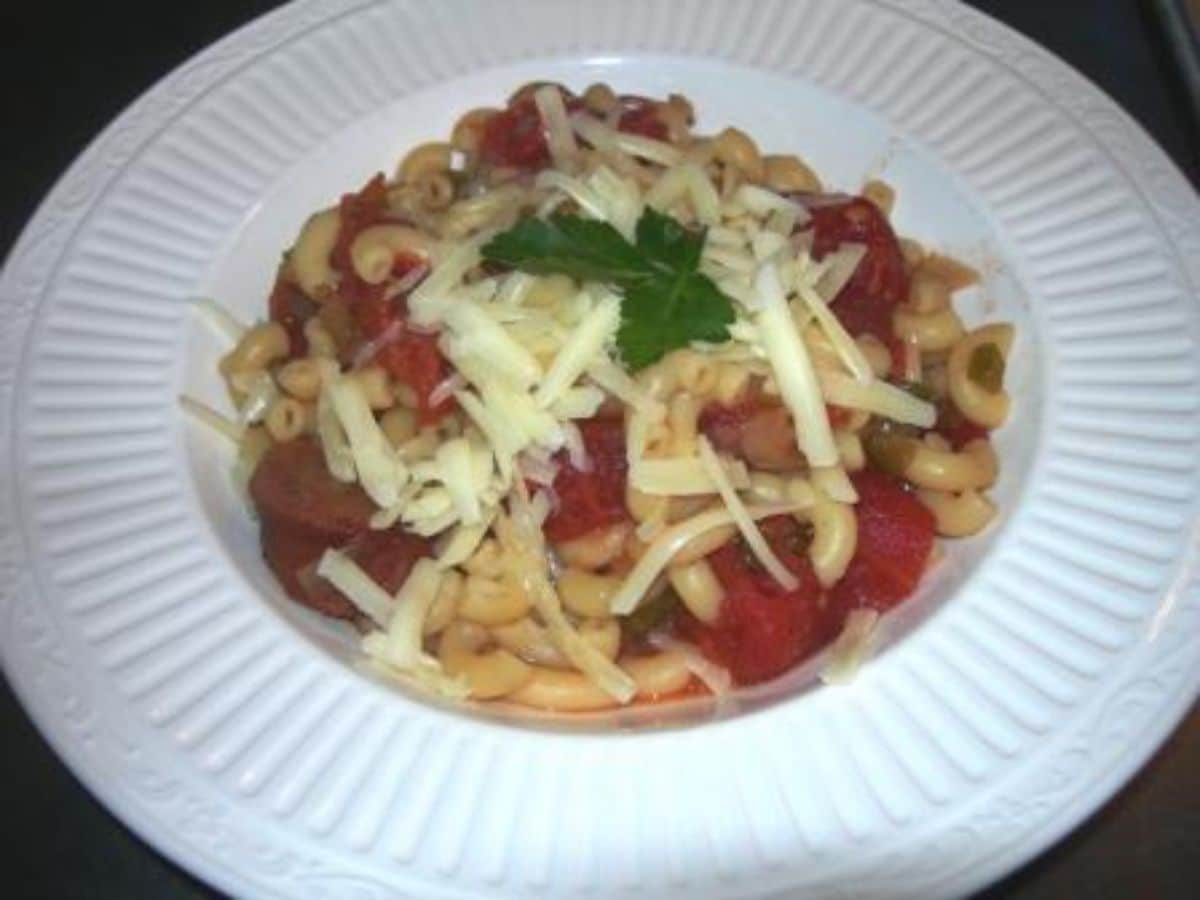 We love this macaroni and stewed tomatoes for something quick, easy, and low-cost for any type of meal. This is a great side dish for a Thanksgiving feast or a nice alternative to the typical pasta you might serve for a family dinner.
You will need one box of macaroni, stewed tomatoes, onion, pepper, and ground beef to add to the top of the pasta. After cooking the pasta and simmering the vegetables in a pan, add ground beef and simmer them in the same pan as the roasted vegetables.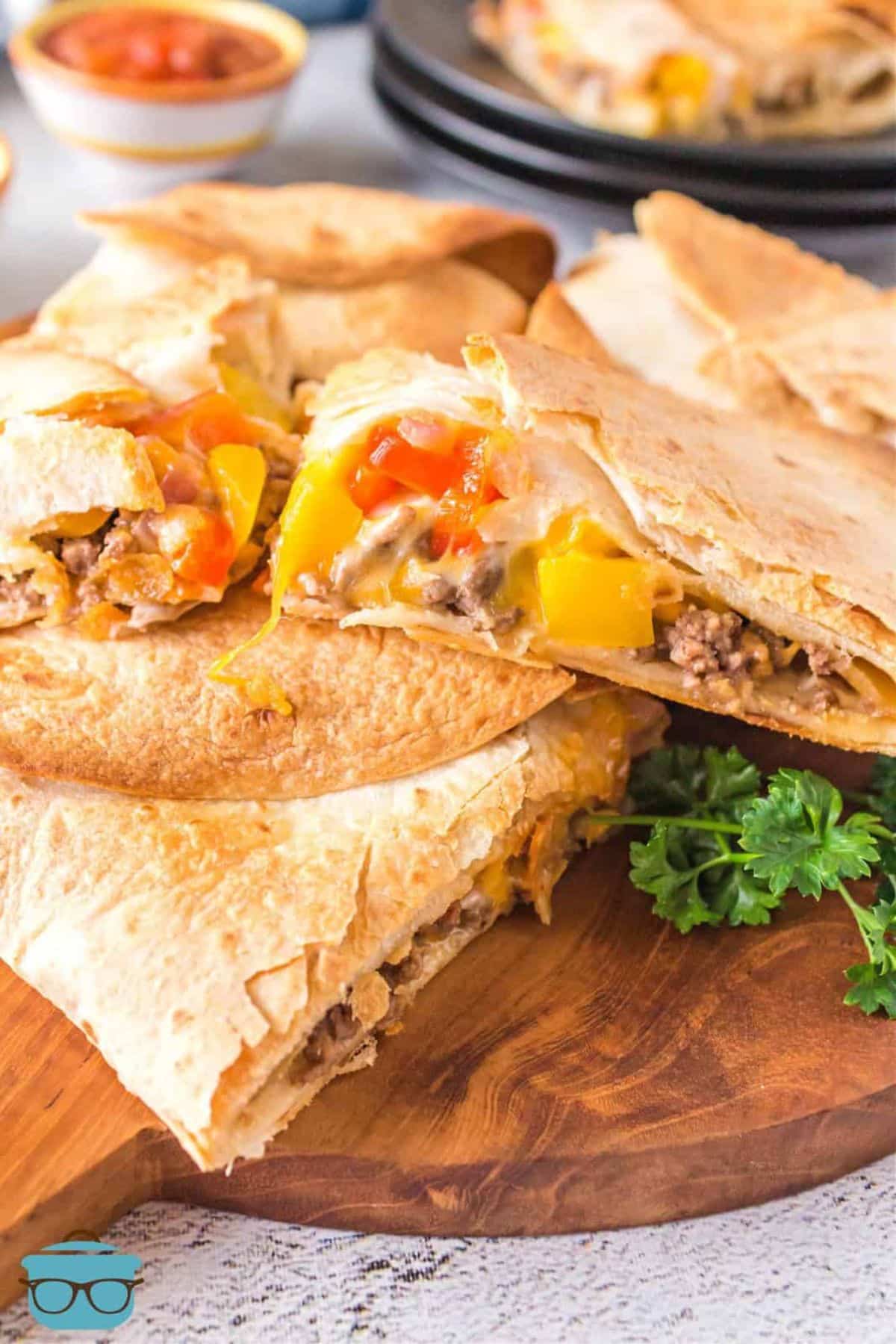 Use some ground beef for these quesadillas as a nice appetizer, a Mexican-themed dinner, or hearty lunch with a cup of soup for a cold winter day. We recommend using mozzarella or cheddar cheese for this crunchy and savory quesadilla and taco seasoning to get a nice kick.
Add ground beef to the inside of the quesadilla for a fatty dish perfect for a low-cost dinner.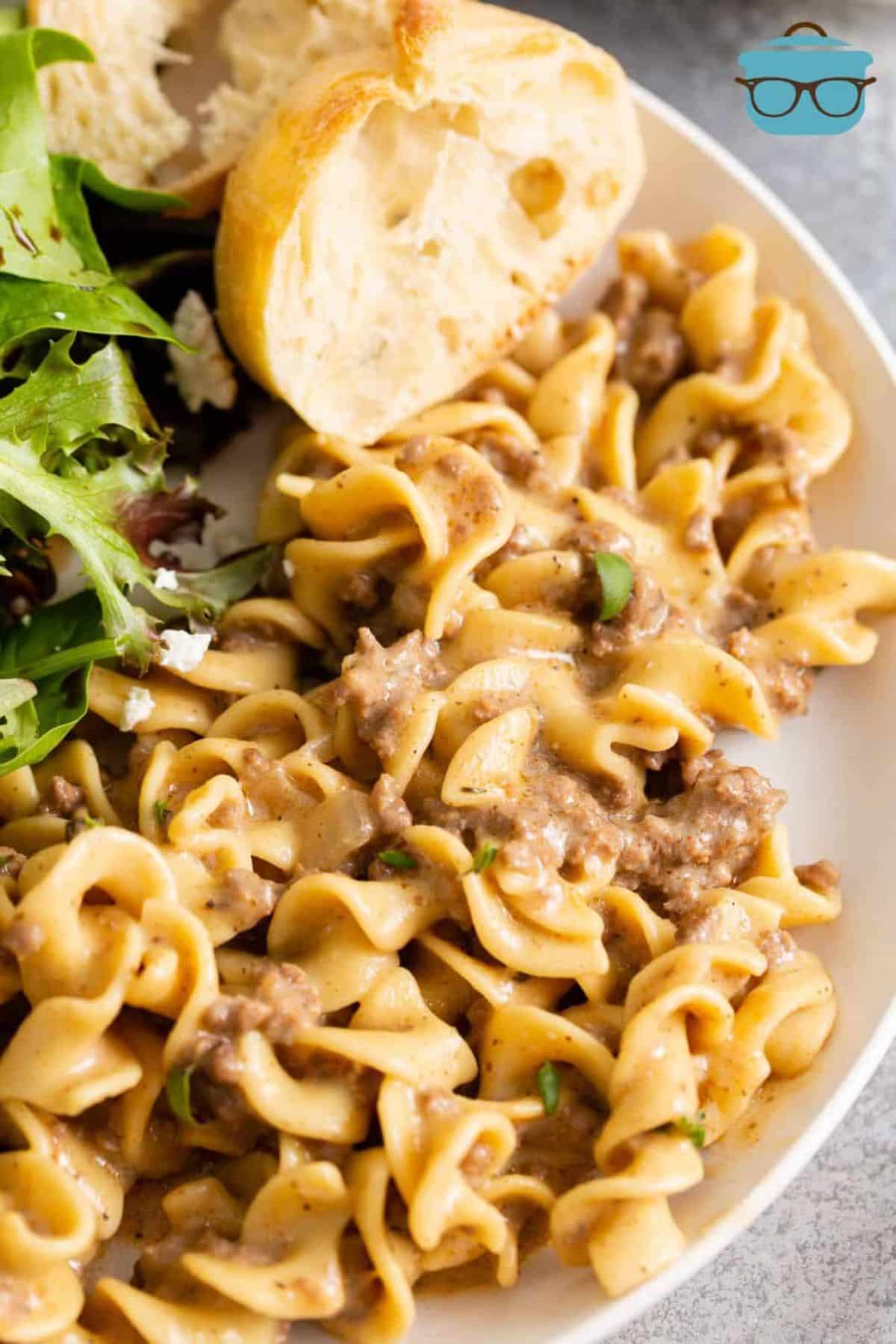 Are you in the mood for something low-cost and just like a homemade dish that your parents made? We love this Instant Pot ground beef Hamburger Helper stroganoff with simple ingredients.
We recommend using 80/20 beef for this recipe to eliminate grease and add the most flavor. Use egg noodles, fresh thyme, nutmeg, paprika, garlic, and Worcestershire sauce to add a little seasoning and sauce to this pasta dish.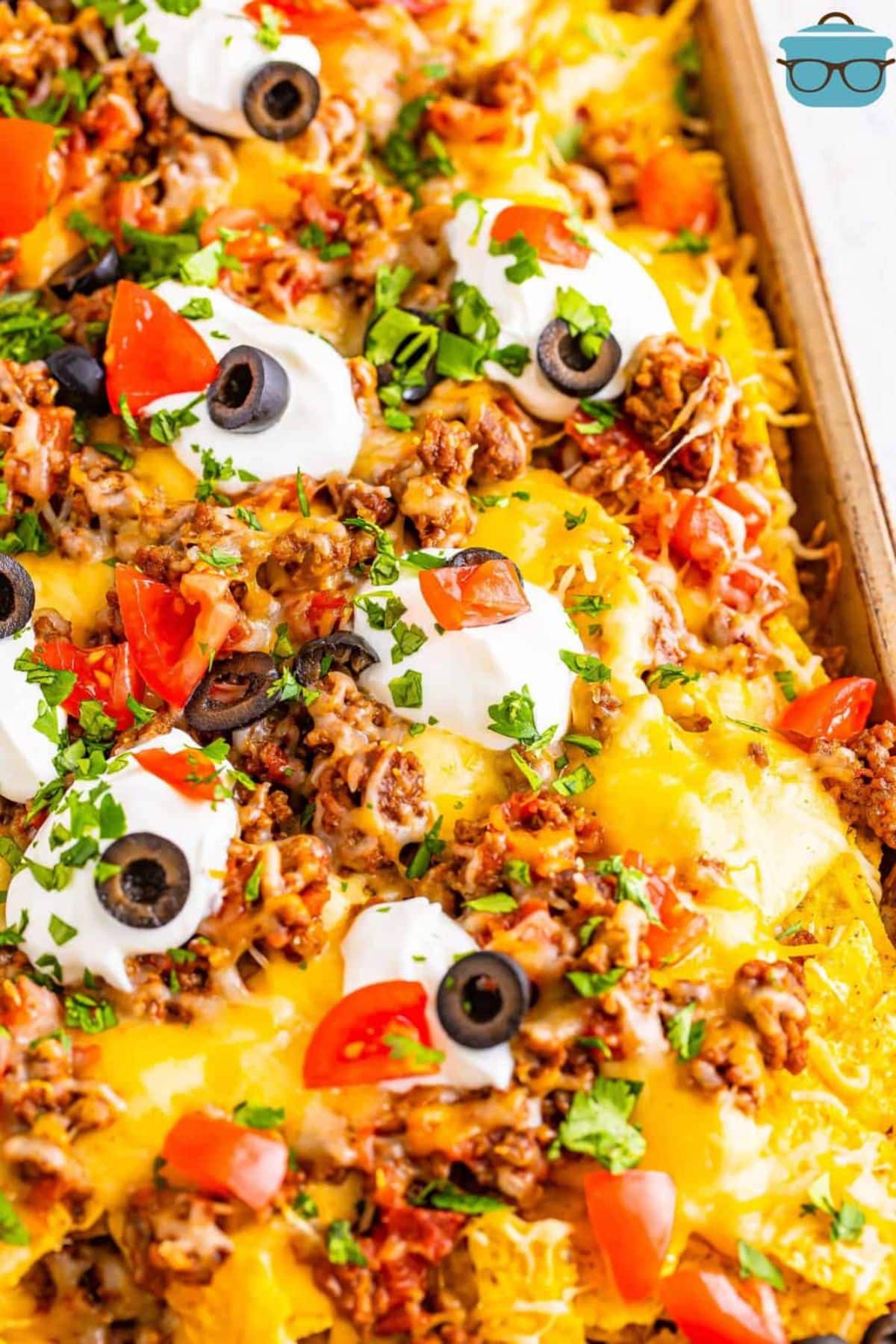 Nachos are the perfect appetizer to eat for a Mexican-themed dinner night or for a shareable lunch with other people. The best part is you can customize your nachos however you want since you can choose your vegetable toppings, cheese, meat, and sauces.
We recommend using ground beef, taco seasoning, garlic, onion, cumin, paprika, shredded Mexican blended cheese, and crunchy tortilla chips for a slightly-spicy appetizer. Bake the nachos in the oven at 350 degrees for 8-10 minutes or until the ground beef is fully cooked and the edges of the chips are dark brown.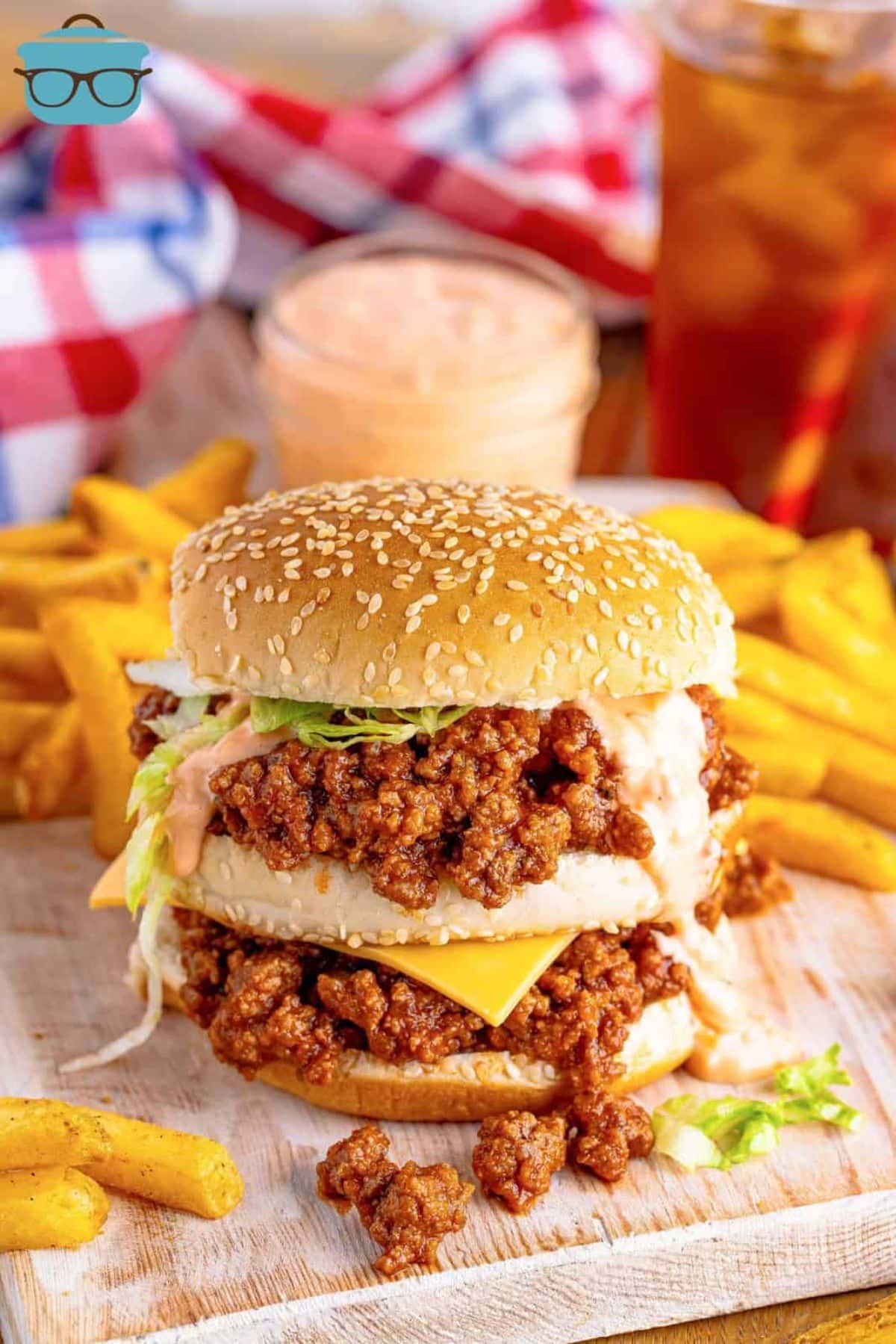 Big Mac Sloppy Joes combines some of the best comfort meals into one dish! Big Macs are a popular burger from fast food chains that are a worldwide favorite. Plus, sloppy joes use ground beef and sweet sauce that pair perfectly with a butter roll and some chips for a tasty lunch.
We recommend Thousand Island dressing and mayonnaise to make a homemade rendition of the Big Mac sauce. Use 85/15 ground beef for fatty meat that won't lose flavor or be too greasy when you cook it.
You can use spices and seasonings to give the sauce a bit of a kick to the sloppy joes: garlic, vinegar, minced onion, dill pickle relish, mayonnaise, French dressing, ketchup, and Worcestershire sauce. Add your burger fixings, like cheese, lettuce, tomato, or onion, to the top!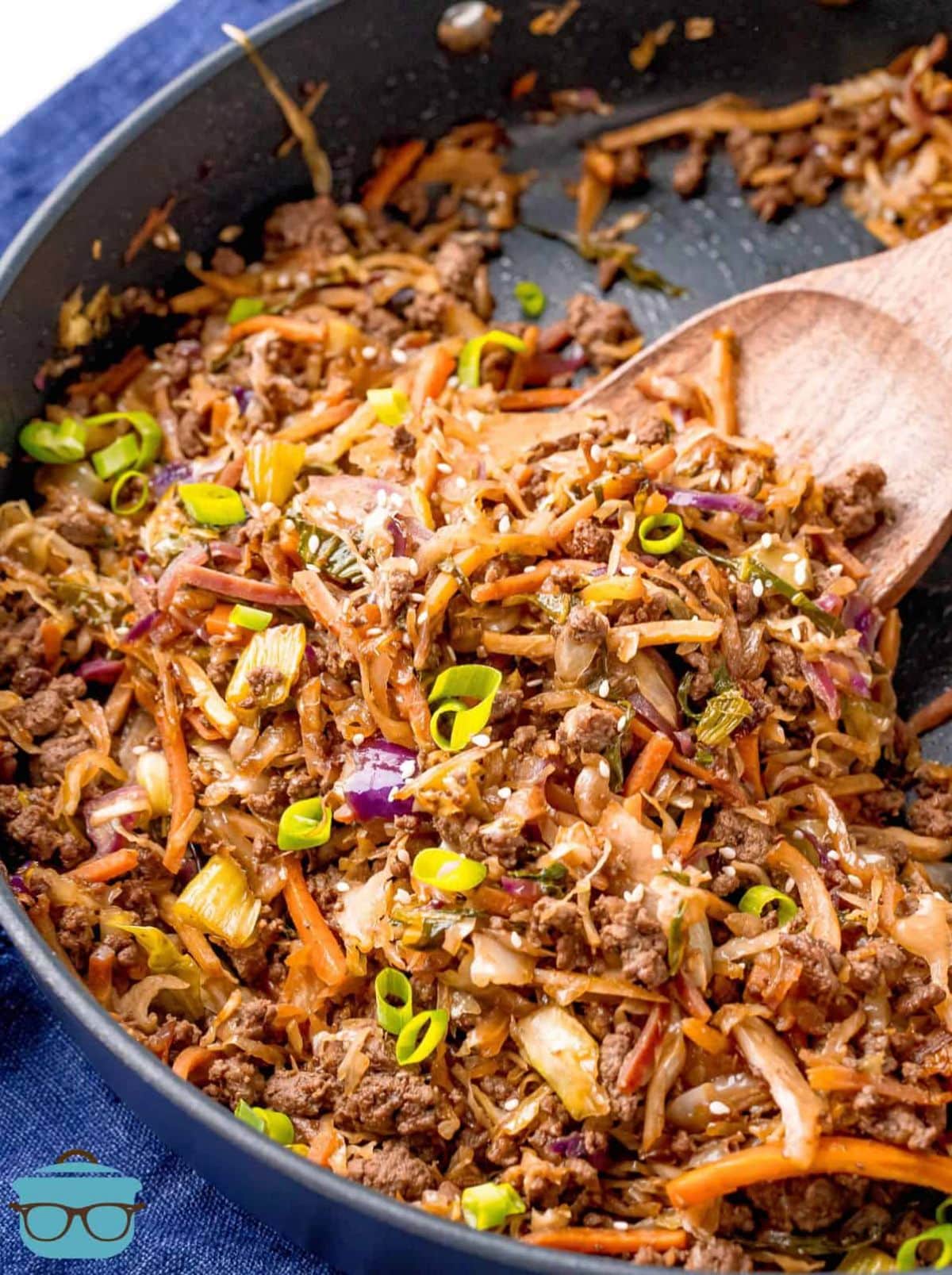 A beef Egg Roll served in a bowl is a quick and easy take on a typical Asian dish that combines the crunchy outer layer, savory ground beef, and cheesy topping that make a deconstructed egg roll. This simple recipe is easy to make, even for those not fans of being chefs.
All you need is ground beef, chow mein noodles for a bit of crunch, bok choy or Chinese cabbage for more vegetables, and tons of spices! We use garlic, ginger, soy sauce, hoisin sauce, sesame, rice vinegar, and salt and pepper for a savory flavor.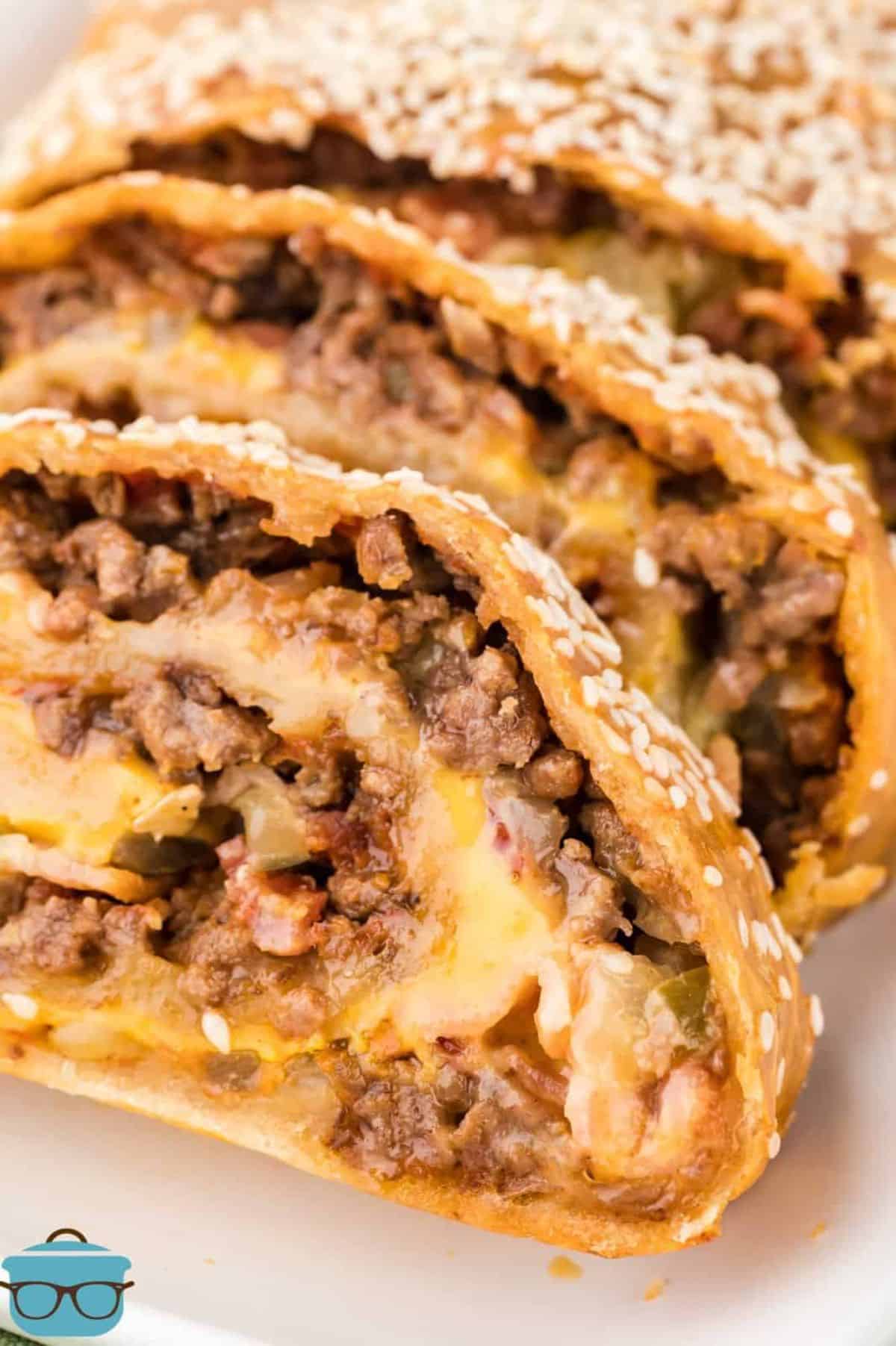 'Garbage Bread' is a strange name, but trust us—it doesn't taste like garbage! This stuffed bread is basically a savory and filling hamburger rolled into a flaky pastry dough. You can serve garbage bread warm, so the cheese is melted and gooey, or cold, as a leftover snack.
We recommend using ground beef for the inside of this recipe, although you can substitute any other meat you like. We recommend using pizza dough if you do not have refrigerated French bread dough for the outer layer.
The typical Garbage Bead uses French bread dough, ground beef, onion, bacon, dill pickles, American cheese, and eggs. However, you can make your take on this stuffed bread dough by making a breakfast version with scrambled eggs, a pizza version with fresh mozzarella, or a barbecue version with barbecue sauce.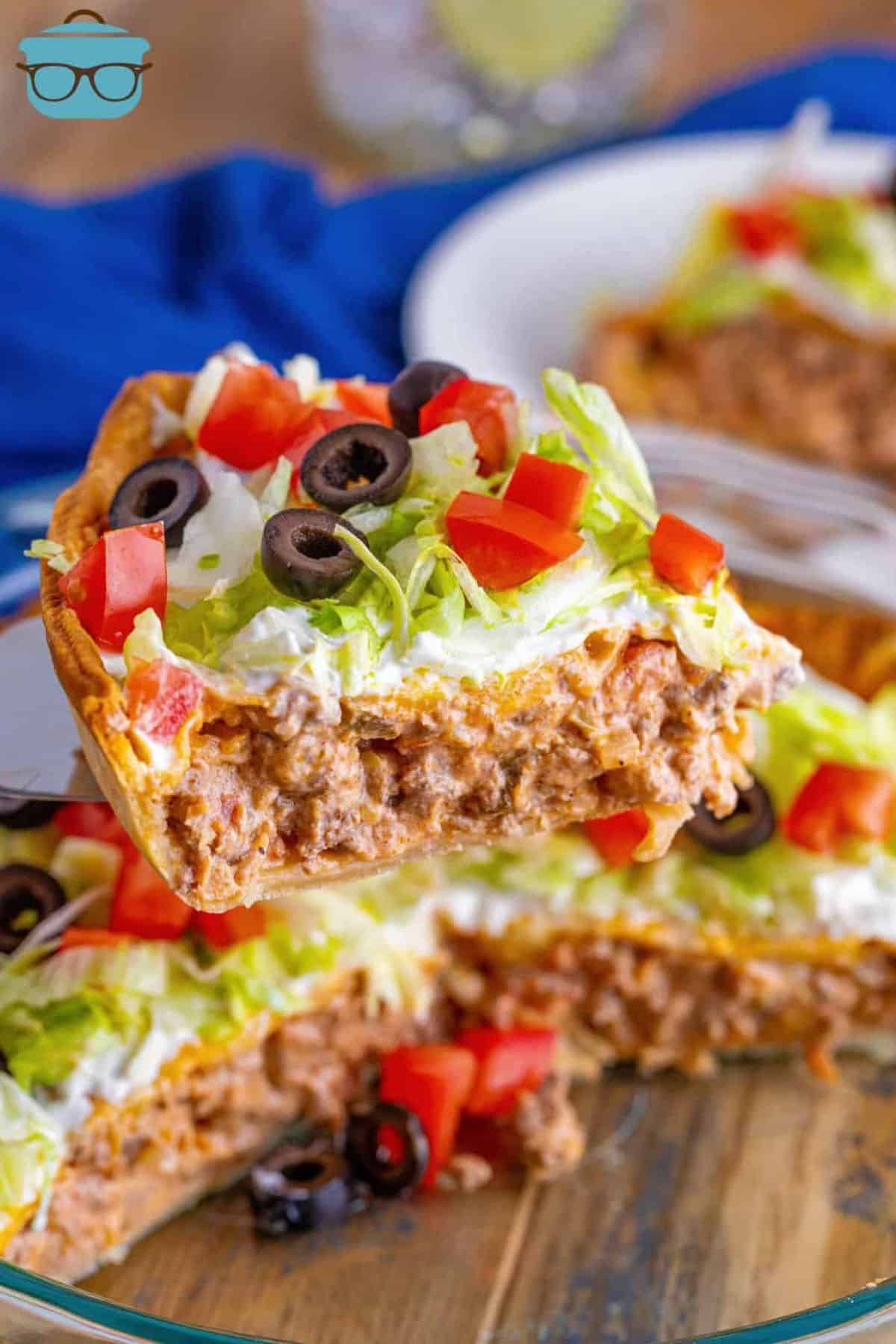 Homemade Taco Pie is a yummy Mexican-inspired dish that is easy, great for family dinners, and perfect for Taco Tuesday to pair with the ground beef nachos!
All you need for this taco pie are pie crust, ground beef, white onion, spices, sour cream, tomatoes, and iceberg lettuce. You can also add refried beans, taco sauce, and spicy salsa for another kick in this dish. Bake this dish for 10-12 minutes in an oven preset to 485 degrees.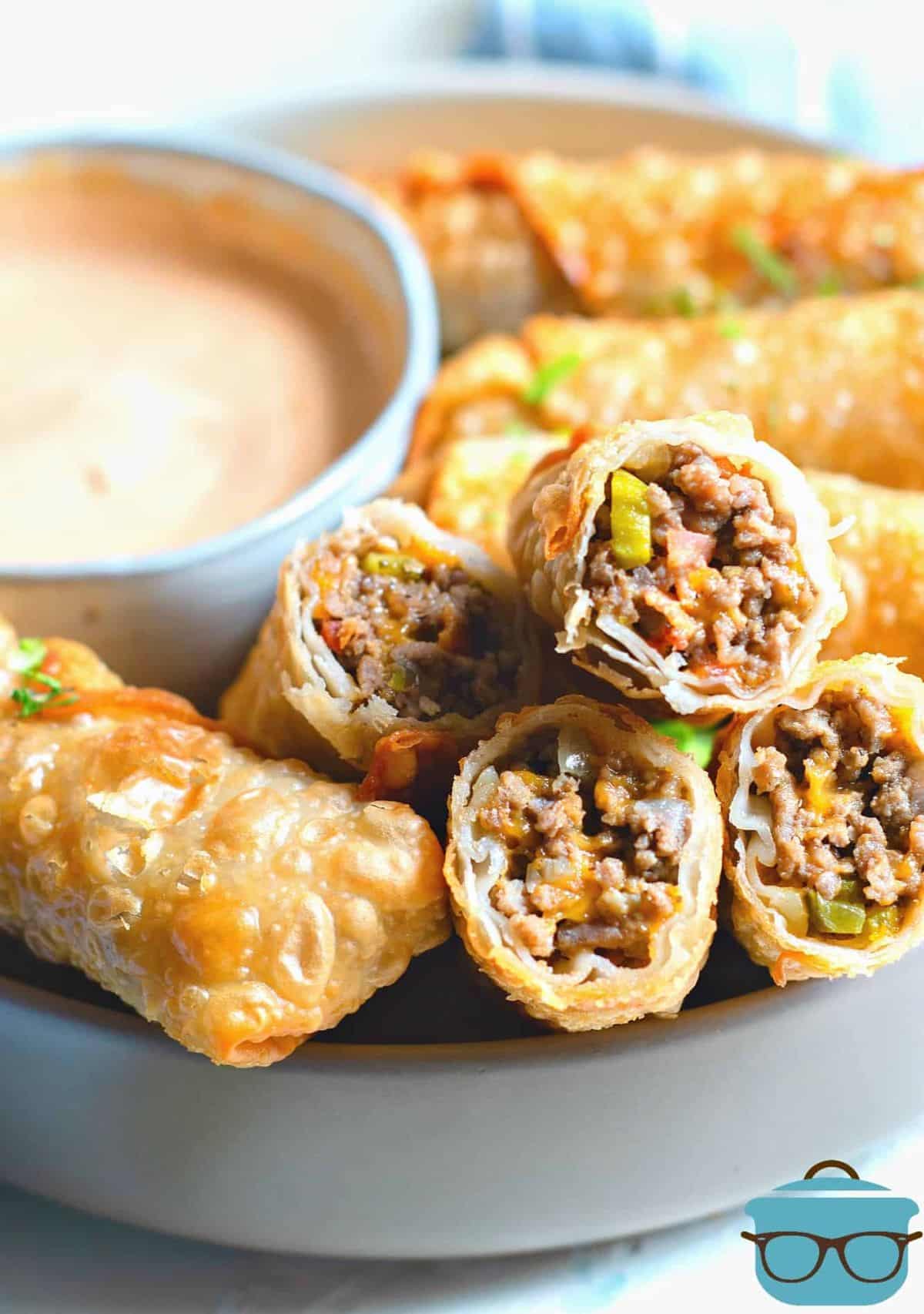 Cheeseburger egg rolls are a take on the typical Asian egg roll appetizer, adding an American flare to this crunchy and dippable starter dish. You can use any sauce for dipping these cheeseburger egg rolls, such as ketchup, mayonnaise, barbecue sauce, soy sauce, or hoisin sauce.
For the egg rolls, you will need bacon, onion, ground beef, shredded cheddar cheese, diced pickles, egg roll wrappers, and spices. You can choose between egg roll wrappers for a thicker outer layer or spring roll wrappers for a crispy and chewy roll.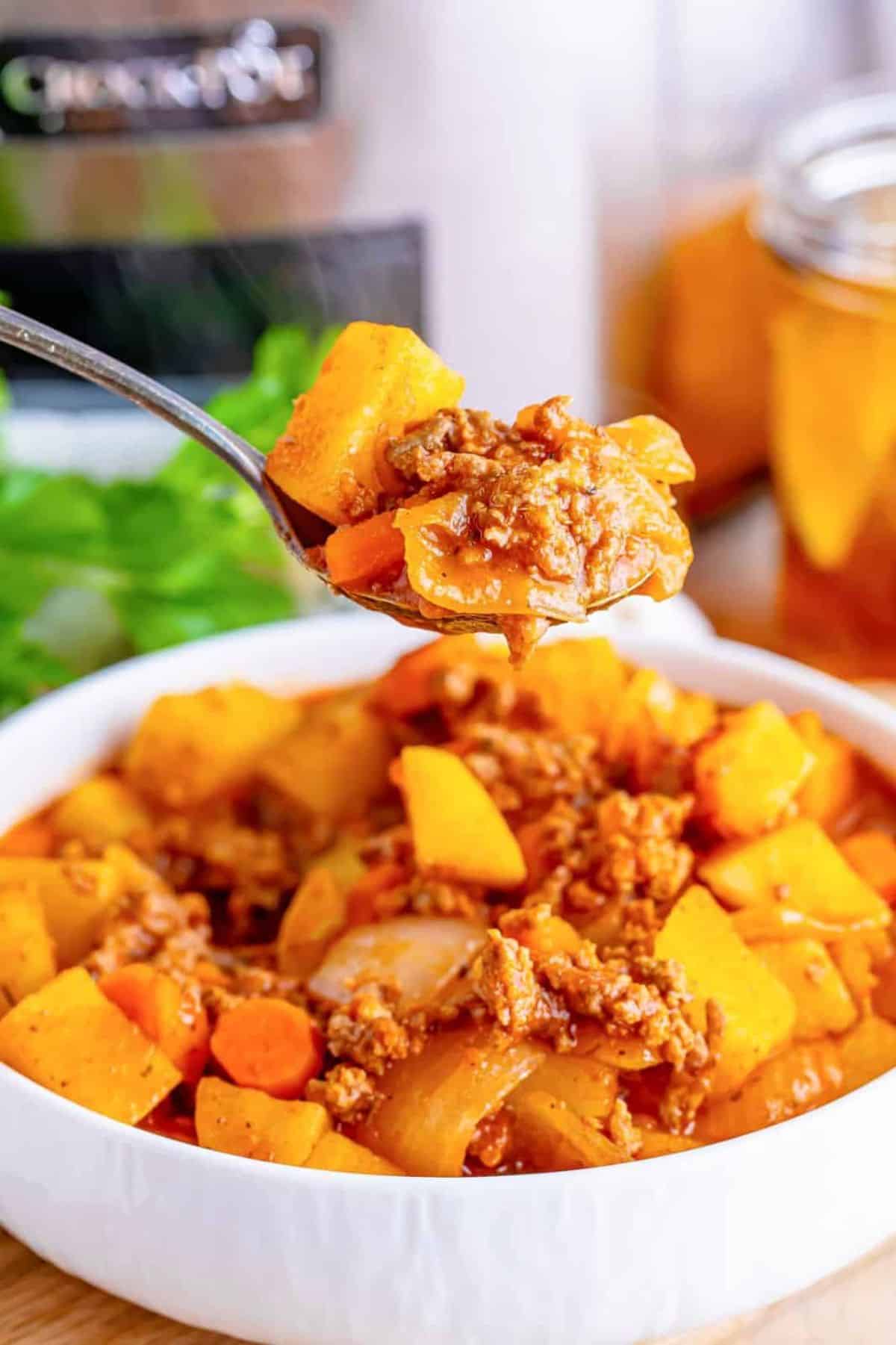 Crockpot stew is an easy way to use leftovers, ground beef, roasted vegetables, spices, and sauces. If you are unsure what to make for a big event, the stew is a quick and simple recipe that will please anyone during the cold winter months! Plus, this stew is cost-effective and easy for new chefs to follow.
The only ingredients needed for this stew are ground beef, potatoes, carrot, onion, and seasonings. We recommend seasoning with garlic, tomato paste, Italian seasoning, black pepper, garlic, and onion powder.
All you have to do is cook the ground beef in a large skillet for about 10 minutes. Then, add the ground beef and the rest of the ingredients to a slow cooker and stir well. Let the slow-cooked stew marinade for around 5-6 hours or until the vegetables are soft.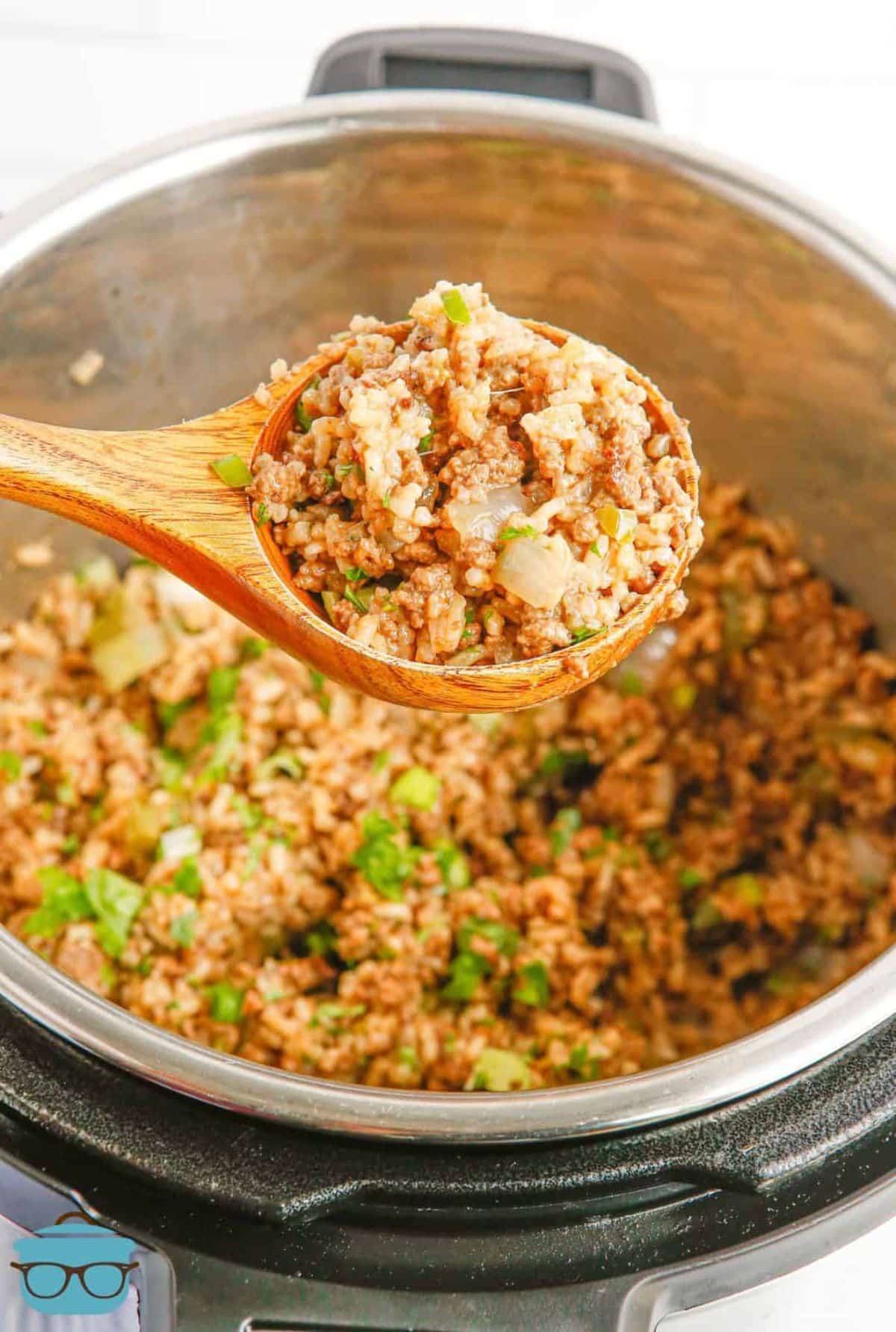 No, this dish is not dirty! It is called 'dirty' rice since it is just like the Instant Pot type of rice that is quick and fast to make. We recommend using ground beef and Dirty Rice—known as 'Cajun Rice'—to make this recipe a little bit spicy and give it some kick. Plus, you can store leftovers in the refrigerator or freezer to have for dinner all week long!
All you need for this rice recipe is ground beef, onion, bell pepper, celery, creole seasoning, white rice beef broth, and seasonings. Some of the best seasonings to really bring out the spicy flavors of the rice are garlic, thyme, oregano, bay leaf, and Worcestershire sauce.
You can make Instant Pot dirty rice by sauteing the ground beef, stirring in the vegetables, sauteeing the mixture, and placing all of the ingredients into the instant pot. Cook for 10 minutes, and you are done!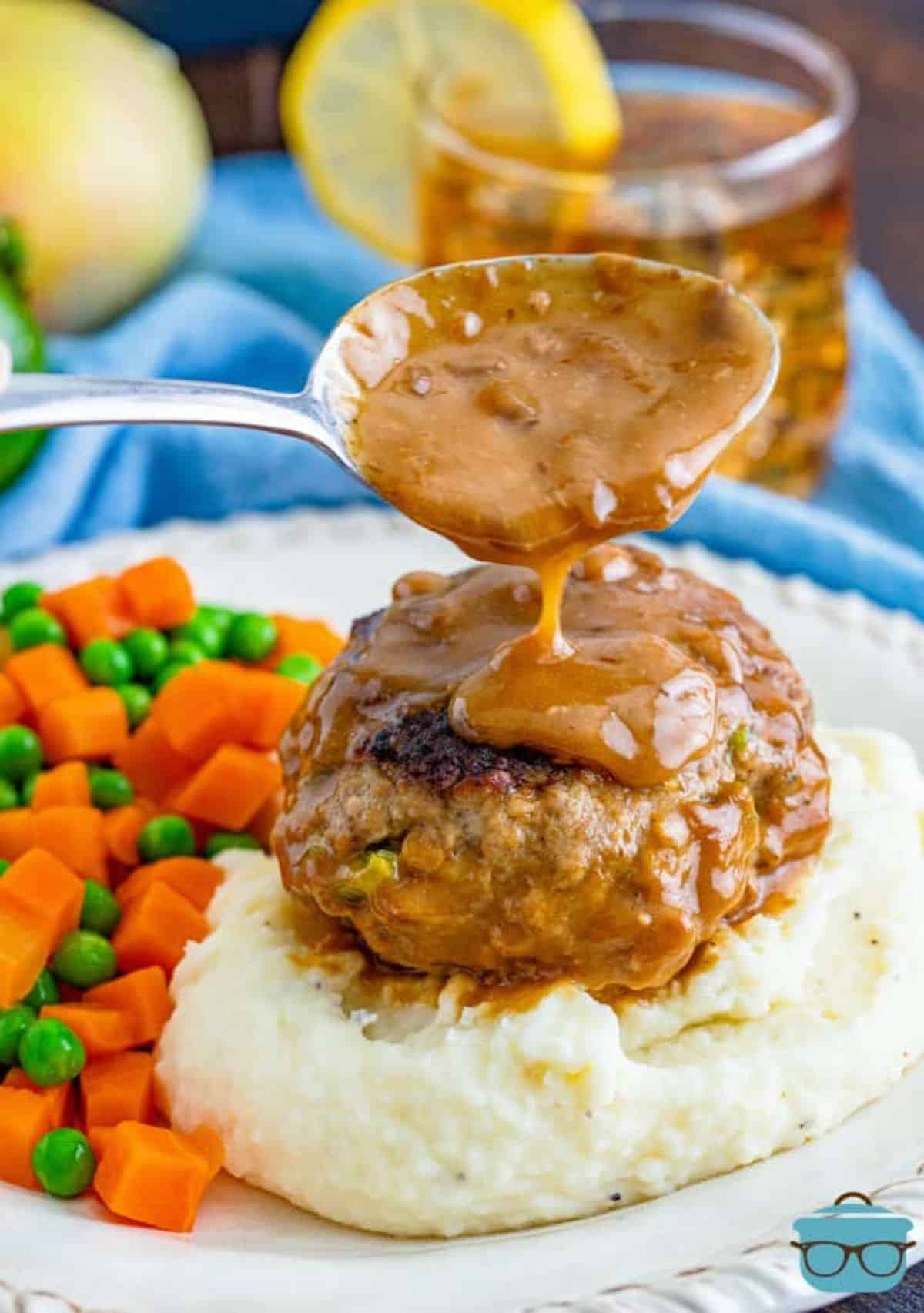 Hamburger steaks pair perfectly with thick brown gravy and roasted vegetables. We recommend using a ground beef mixture on top of mashed potatoes and serving with carrots and green peas for an English-inspired dinner. You will need ground beef, bread crumbs, egg, green pepper, yellow onion, and French onion soup for this recipe. Plus, add your favorite spices, like Worcestershire sauce, salt, pepper, and brown gravy!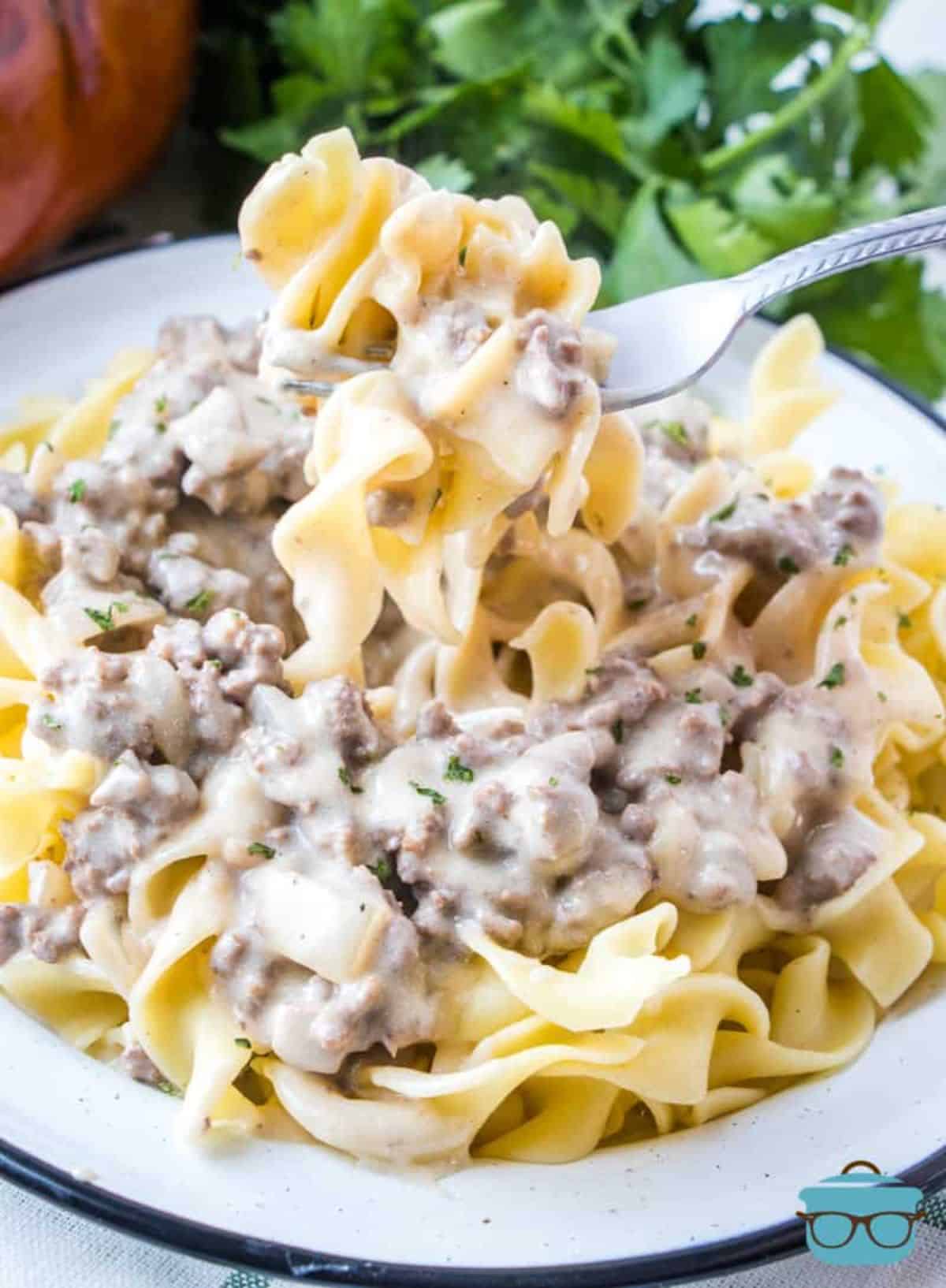 Ground beef stroganoff features hamburger gravy, egg noodles, roasted vegetables, and sour cream for a creamy addition to the top of the noodles! You will need ground beef and cream of mushroom soup to add extra flavor to the savory noodles.