Hi everyone! I thought I'd show you some more of our indoor Christmas decorations. Earlier when I showed you our mantel and one of our trees, I had said that I was going with a white, silver, and green color scheme this year. Did I mention burlap and lace?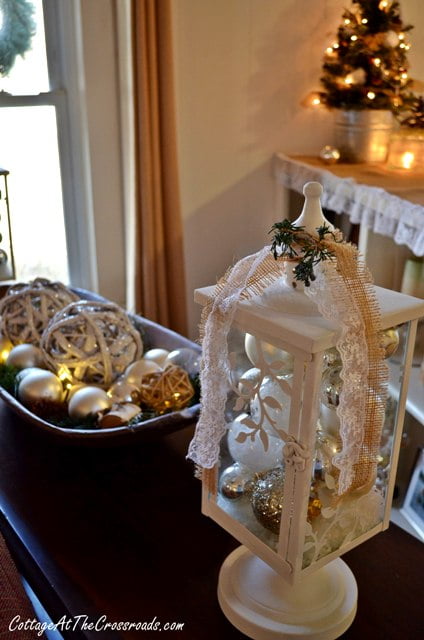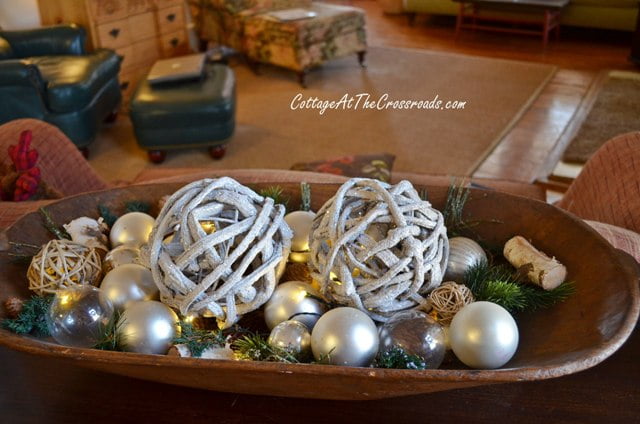 Here's the dough bowl decorated for Christmas. This year I put some little battery operated lights down inside of it which gives it a nice glow at night.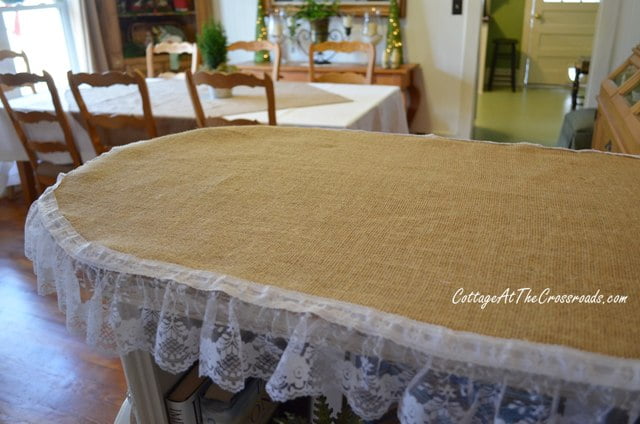 Our house is old, and there are 2 wooden dividers that separate the living area from the dining room. I made some burlap and lace tablecloths to cover them. On Christmas Eve, these dividers will be loaded with all kinds of sweet treats and desserts!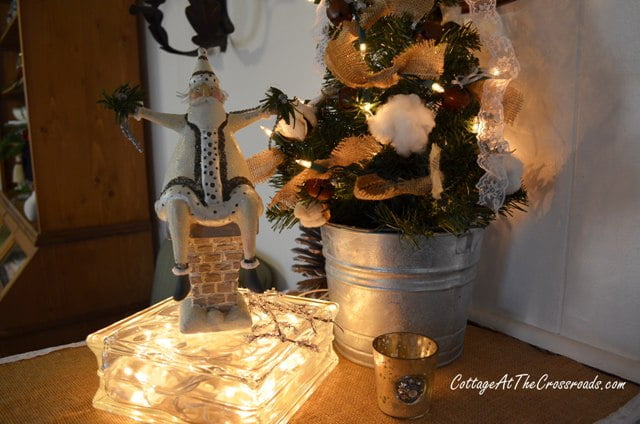 On top of the dividers are small trees in galvanized buckets. The trees were unlighted, so I took 2 strands of white lights and tied burlap bows and brown jingle bells on them.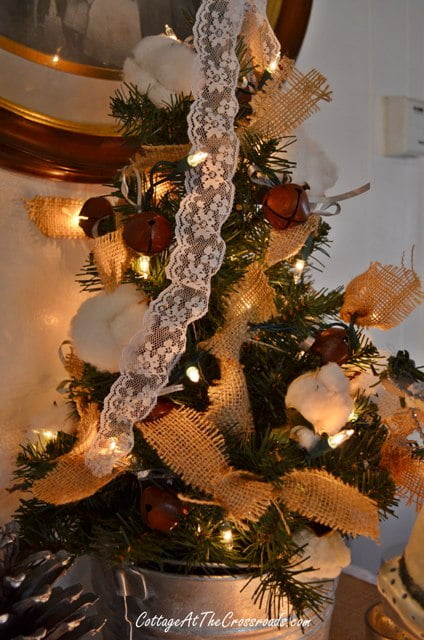 And since I had some cotton left over from my Thanksgiving tablescape, I tucked some into my 2 little trees!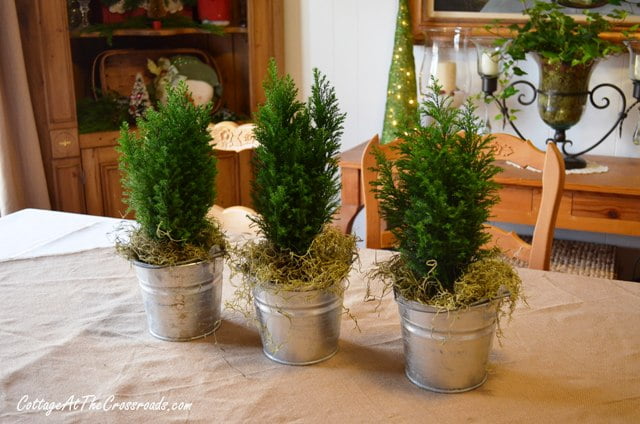 Right now the dining table is dressed very simply with a white and a burlap tablecloth and 3 cypress trees in galvanized buckets.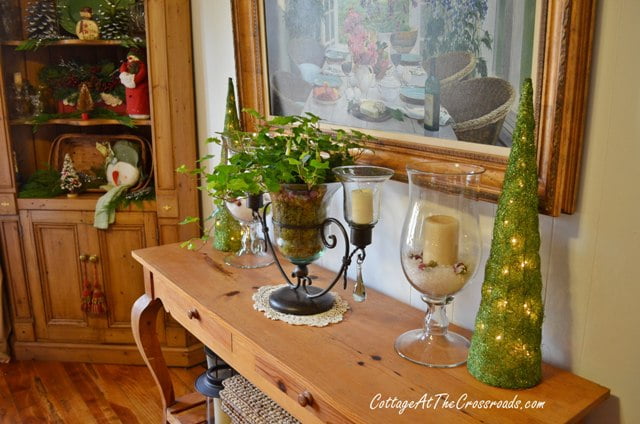 Here's the sideboard and corner cabinet in our dining room.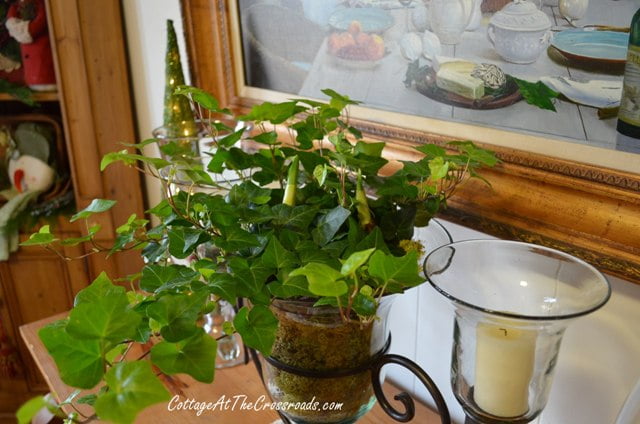 There are some paperwhite bulbs planted down inside the ivy in this container. I hope they bloom by Christmas.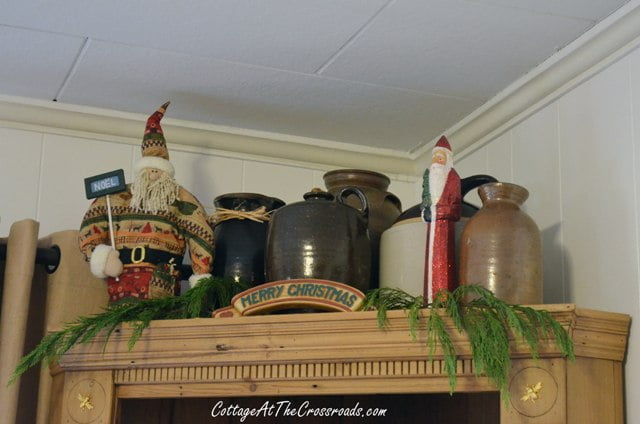 I moved our collection of jugs up to the top of the corner cabinet.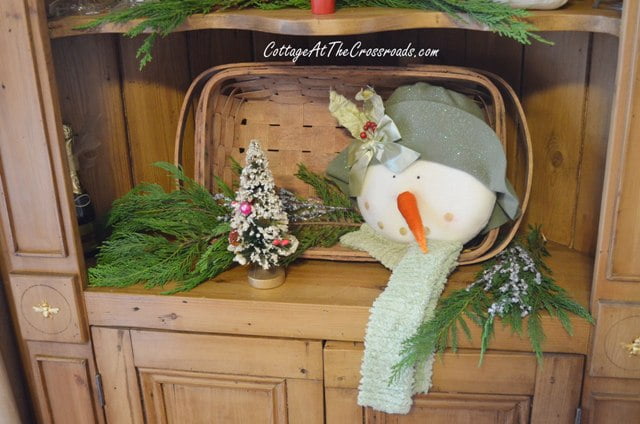 This snowman is hanging out with this vintage bottlebrush tree that I found at the auction. I got it for FREE because no one wanted it in the middle of the summer!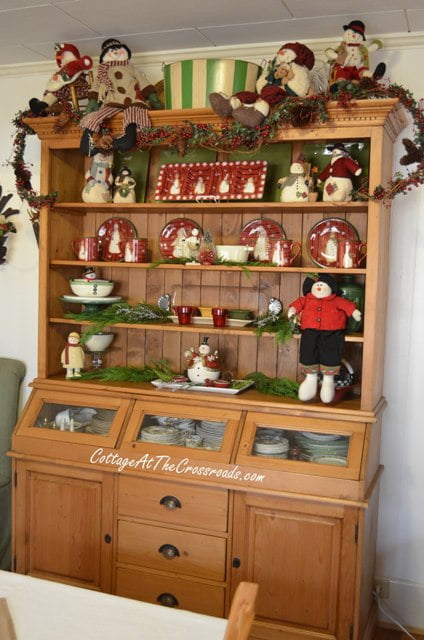 The cupboard in the dining room houses my snowman collection.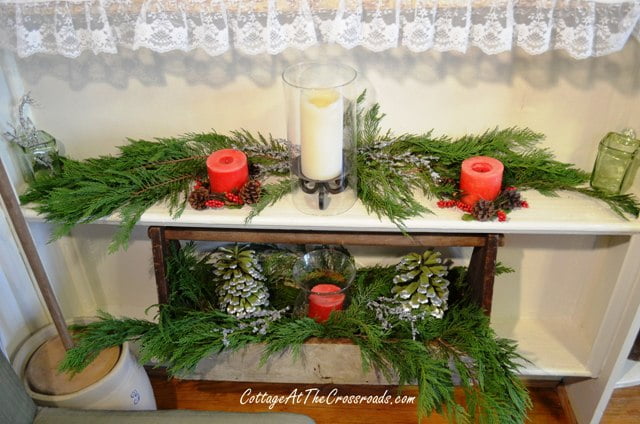 One of the dividers has open shelves facing the dining room, so I placed my new tool box that I just recently got at the auction on one of the shelves. I would put it on my table, but there won't be room for it with all the food that will be on it soon. You can see where I put some of my painted pine cones.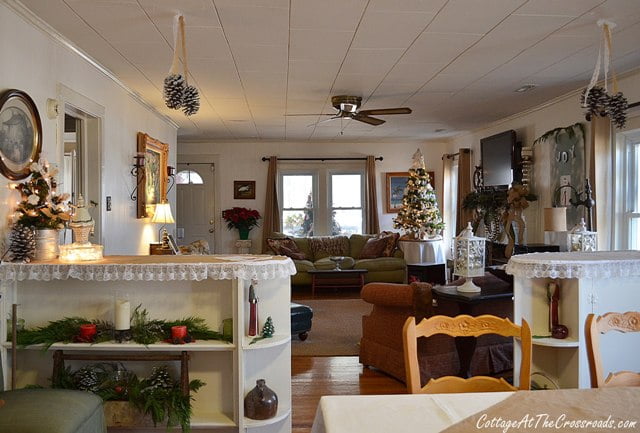 And you can see how I hung some of the other pine cones above the dividers.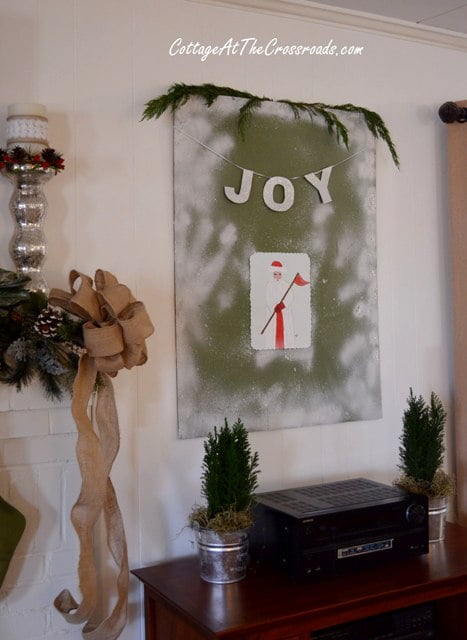 Beside the mantel I created another display with an original watercolor of Father Christmas.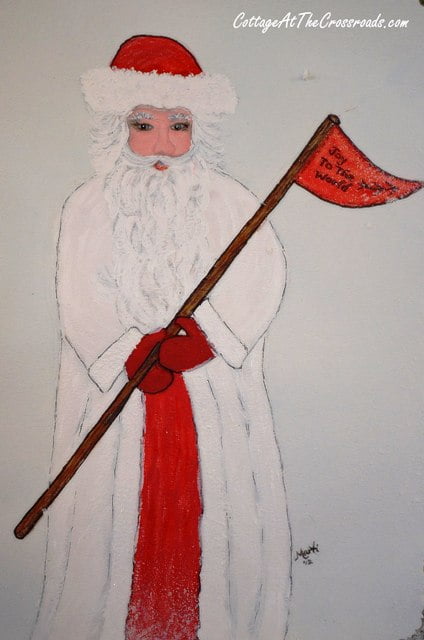 A reader of our blog who attends our church painted it. Isn't he the cutest thing?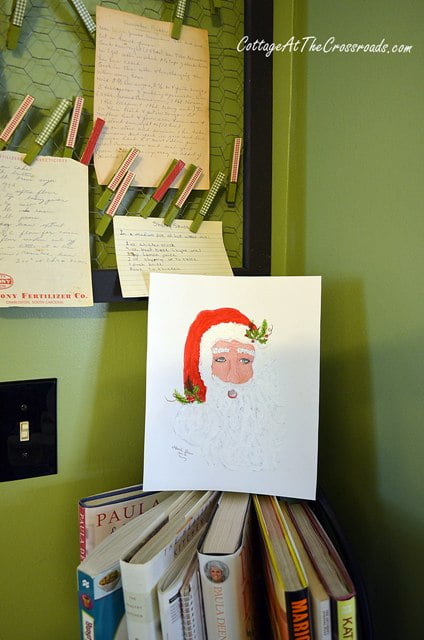 Here's another one of Marti's Santas. If you are a local reader and are interested in one of these, just email me and I'll put you in touch with Marti.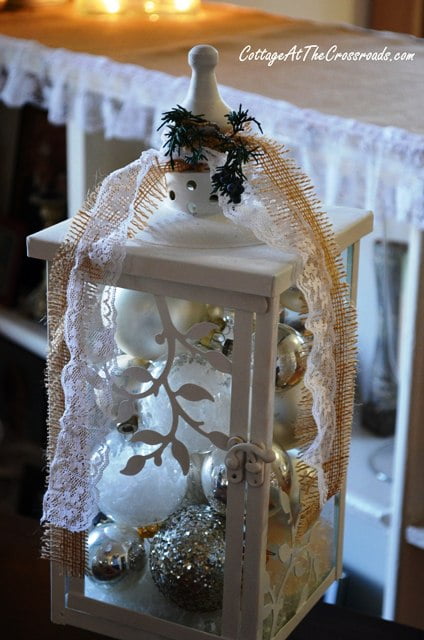 I hope you've enjoyed seeing some more of our decorations here at the cottage. I have a few more things to do in the kitchen, and then I'll be able to show you our kitchen decorations.