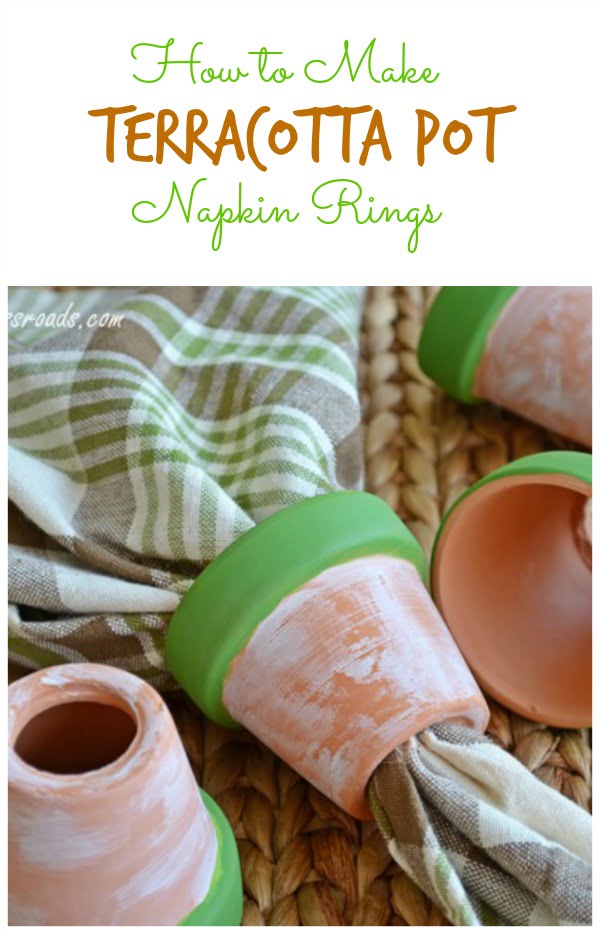 I don't know where I first saw these little terracotta pot napkin rings but when I did, I thought they were so ME!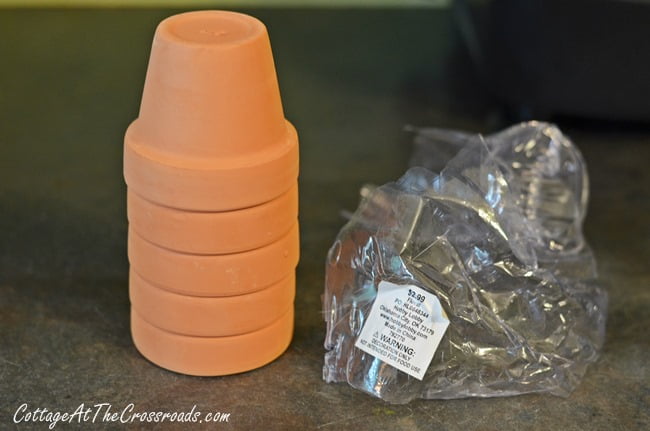 So I bought a pack of these little mini (2 1/2 inch) terracotta pots when I spotted them at Hobby Lobby a few months ago. A pack of 6 of them was only $2.99.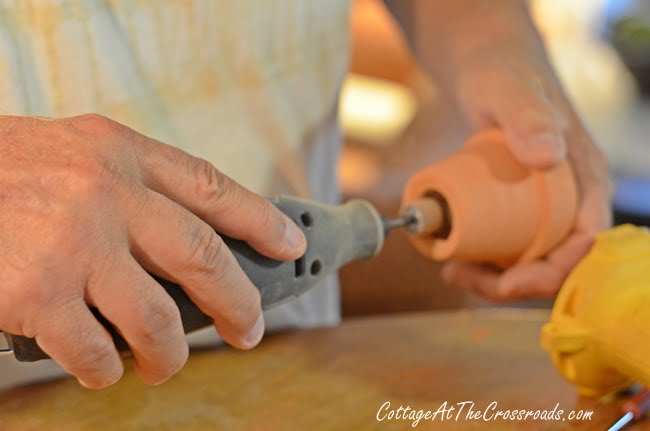 To turn the pots into napkin rings, you have to drill a hole in the bottom of each pot. Leo used his drill and a 1/2 inch bit to gingerly drill out the holes, and then he used a sanding bit on the Dremel to smooth the edges of the holes.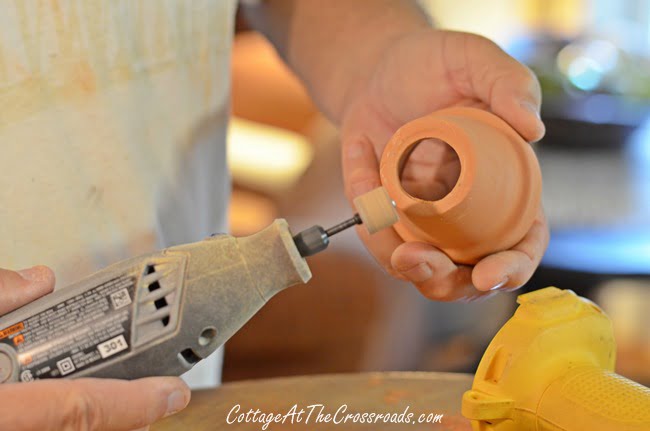 The Dremel make quick work of this, but you could use sandpaper to lightly sand them as well. After sanding all the holes, wash the pots with water to remove the dust.
This post may contain Amazon or other affiliate links. As an Amazon associate, I earn from qualifying purchases. If you purchase anything through any affiliate link, I may earn a small commission at no extra charge to you. All opinions are my own.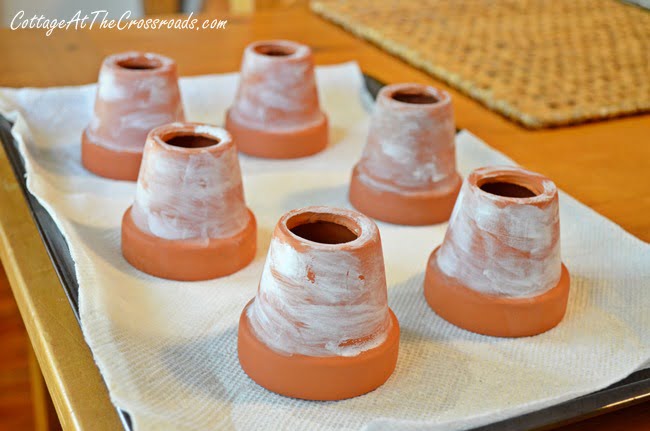 To give the napkin rings an aged appearance, I white-washed them with watered down acrylic craft paint (2/3 water to 1/3 paint.) If the paint goes on too thickly, just hold the pot under running water and scrub off some of the paint. Allow to dry.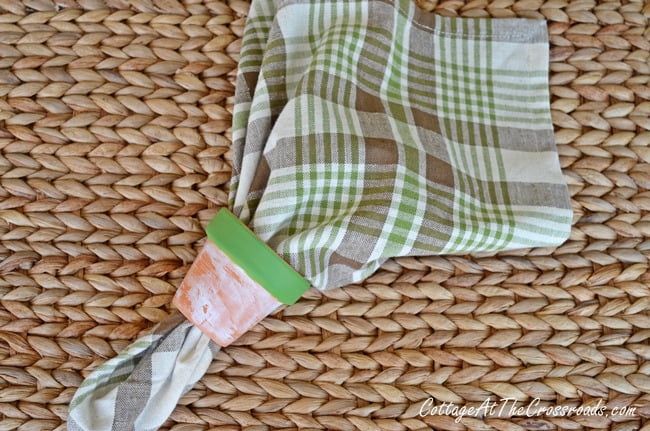 Because I wanted to use the rings with these brown and green napkins, I painted the top of the pots with some green acrylic paint.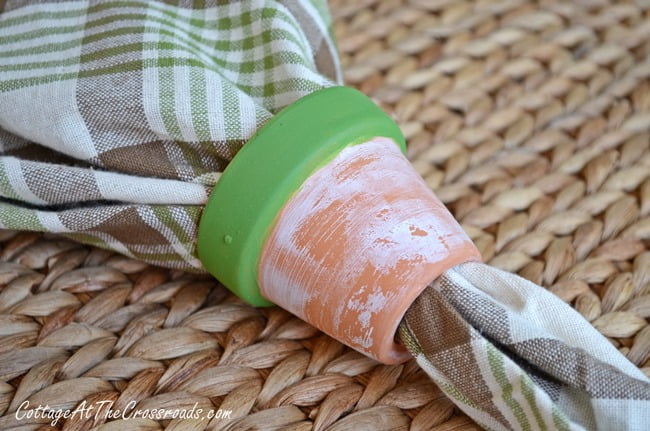 Oh my gosh! I think these are the most adorable napkin rings that I've seen in a while. I can't wait to use them in a table setting.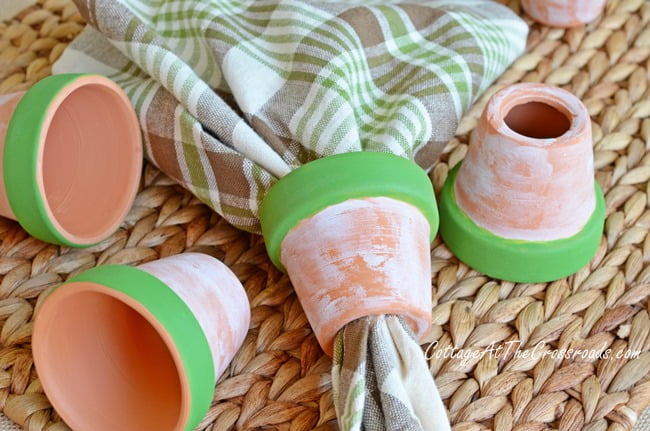 They would be perfect for an outdoor garden party or a garden themed dinner. And they would make a great gift for someone who loves to garden.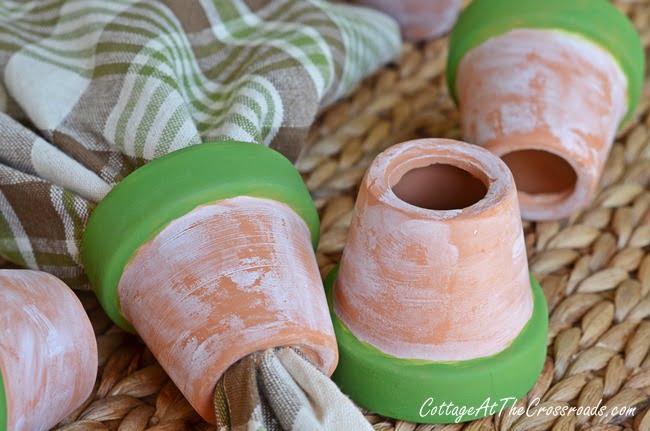 I just couldn't stop taking photos of them. I was thinking that it would be so easy to write names on them to serve as place cards.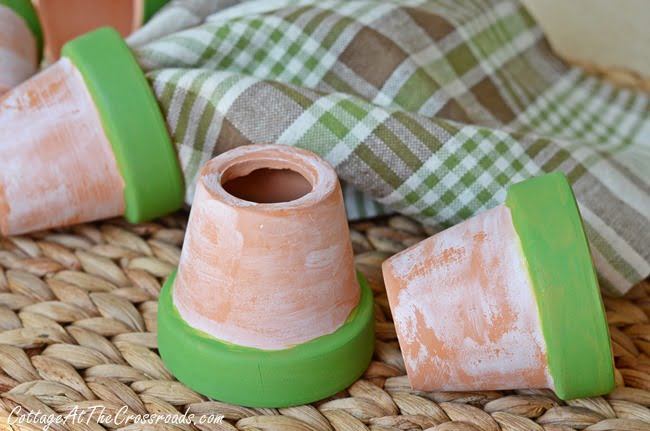 These were so quick and easy to make and very inexpensive. Now I want to have a garden party, don't you?
Sharing at:
Metamorphosis [email protected]Between Naps on the Porch
Wow Us [email protected]Savvy Southern Style