Hi everyone! I wanted to share with you a little gumball (spice drop) topiary that I made recently. I made it for our kitchen to go with the gingerbread theme that I have going on in there.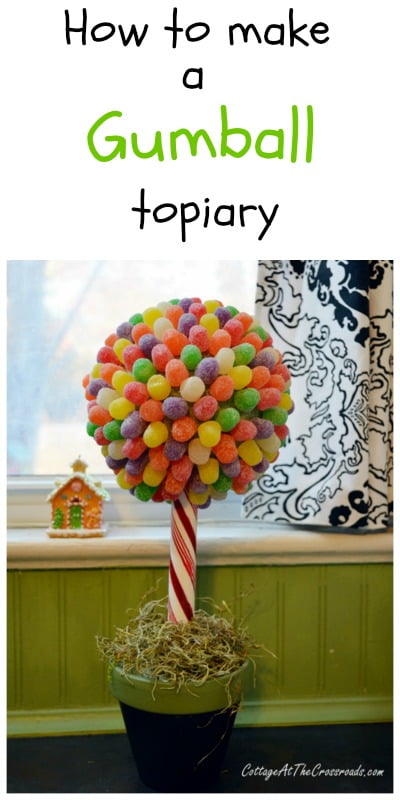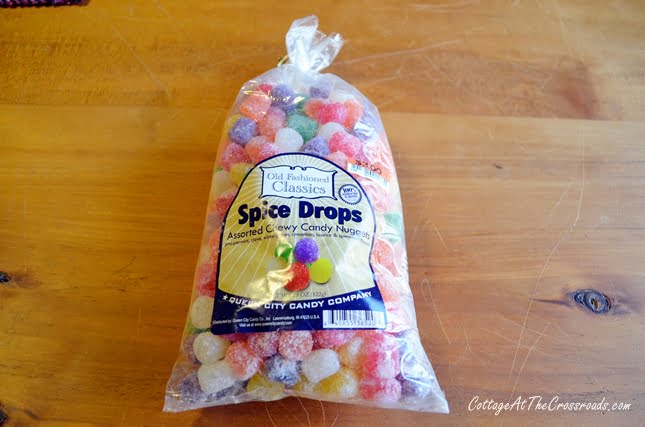 I used 1 ½ bags of spice drops for a 6 inch Styrofoam ball, but the amount will depend on the size of bag and the diameter of your ball.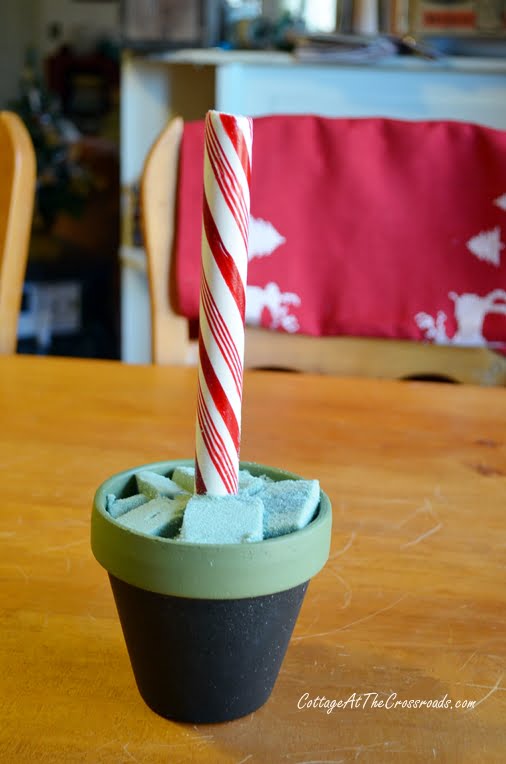 I used a terracotta pot that was already painted black and green and a thick candy cane. To anchor the candy cane in the pot, I used some floral foam. But my suggestion would be to use a slightly larger pot and put some rocks in the bottom for added weight. The top of the topiary is surprisingly heavy and mine would topple over easily if I didn't have it in a secure place.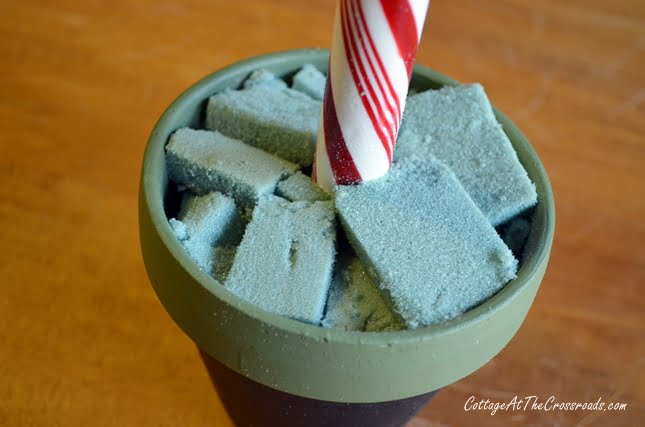 I kept putting in small pieces of foam until the peppermint stick was securely anchored into the pot.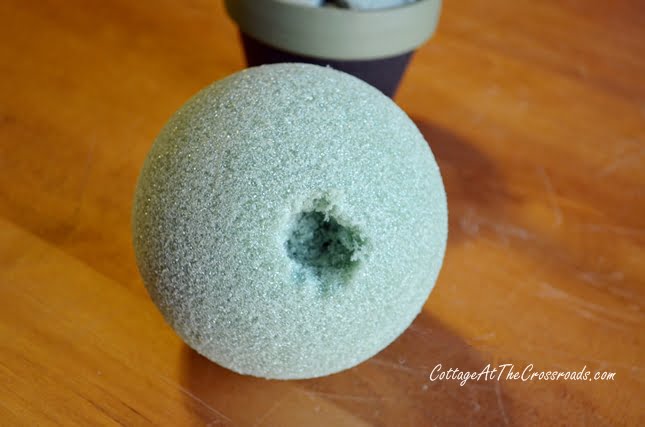 To make a hole in the Styrofoam ball, I just pushed the peppermint stick into the foam.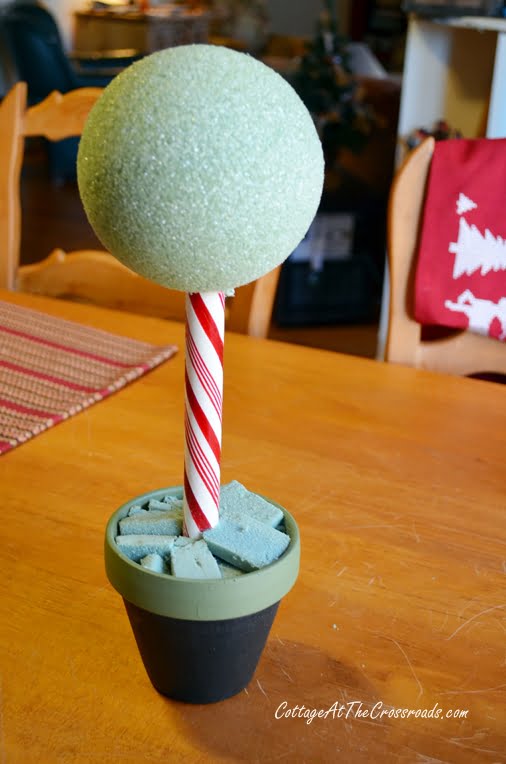 If you didn't want to use a peppermint stick, you could always use a wooden dowel wrapped with ribbon. (Don't look at all the scratches in our table-that's an upcoming project for the new year!)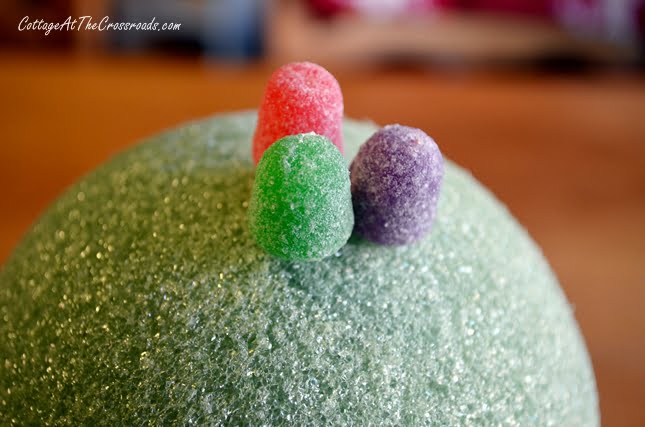 Now you're ready to start adding the spice drops onto the Styrofoam ball. To do this step, remove the ball from the peppermint stick.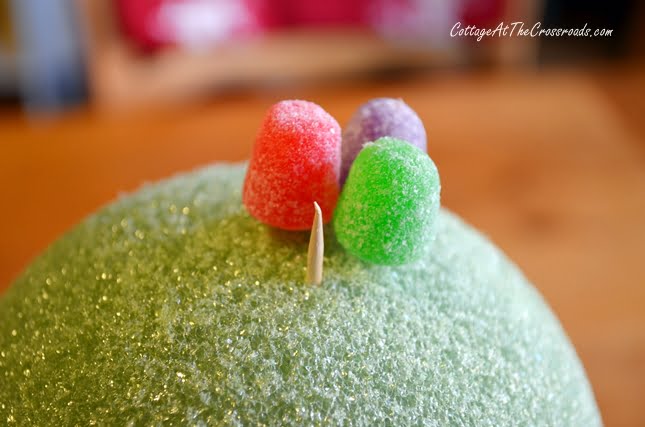 I used whole wooden toothpicks to attach the spice drops, but it would have made it so much easier if I had cut the toothpicks in half! It was a little hard to push those toothpicks all the way into the ball so I will save you the trouble that I had!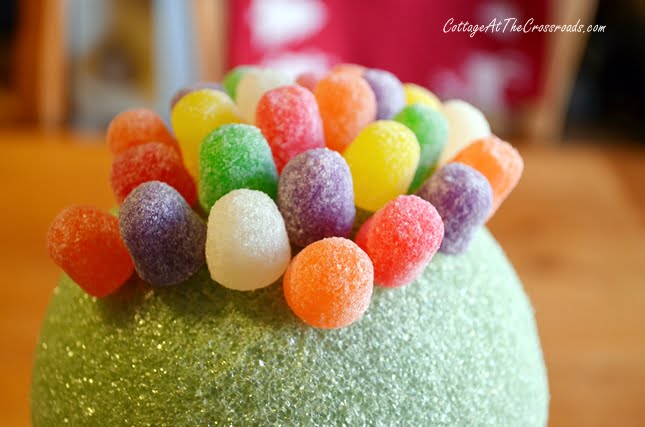 Alternate the colors of the spice drops as you are adding them and try not to eat too many of them as you are working.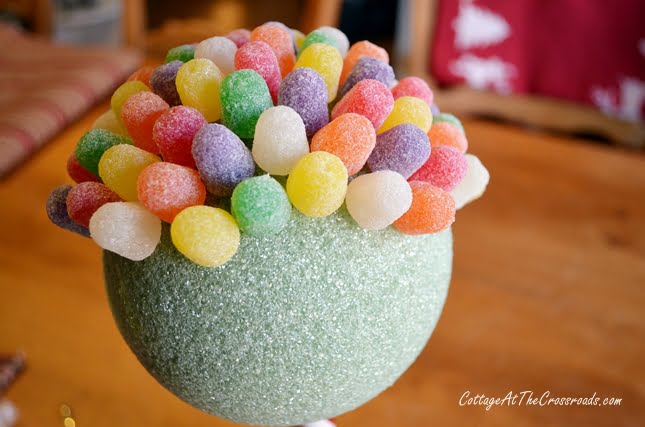 Aren't they pretty?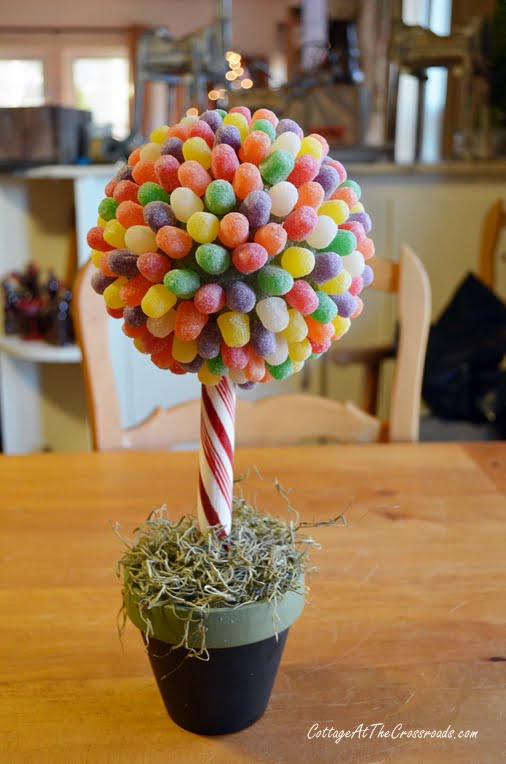 Carefully add the top part onto the peppermint stick and cover the foam in the pot. I used a little green colored moss, but I think some pretty shredded paper would look better.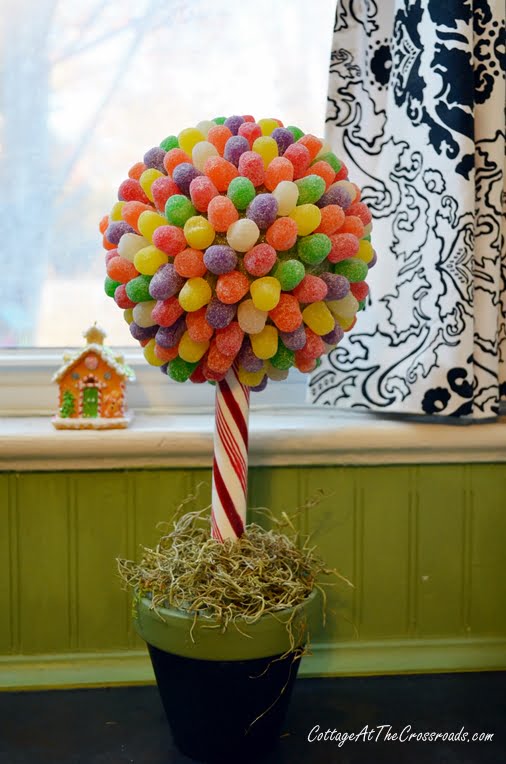 It's so cute sitting on my kitchen counter, and I'll show you how it goes with some other things that I've made in here soon!
Now if only I can keep Leo from eating those spice drops from the topiary!