I made a cake today that was a real blast from the past-a Harvey Wallbanger cake!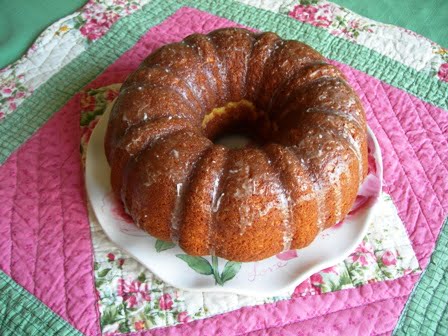 Yesterday Leo and I went to the auction that we attend most Mondays. I had perused a box of old cookbooks and had even looked through this one.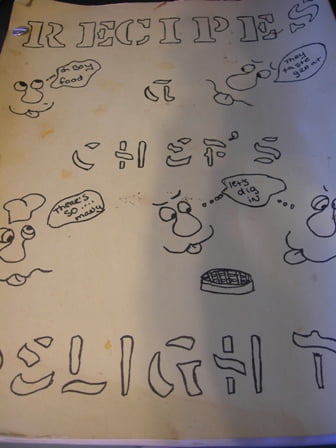 You see, I love old cookbooks, especially the church or community ones. This one looked to be from the late 1970s or perhaps early 1980s.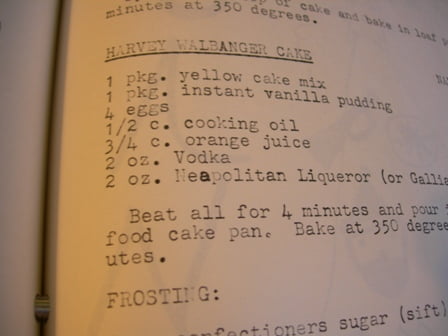 The cookbook just seemed to open to this page where I saw a recipe for a Harvey Wallbanger cake. I had never had this cake before, but I do remember having a Harvey Wallbanger cocktail in the 1970s, probably because I was more intriqued by the name than the ingredients. Supposedly a bartender created the drink for a regular patron named Harvey who had a few too many, fell down, and banged his head on the wall. Thereafter, he was called Harvey Wallbanger and the drink was named after him. This could be one of those urban myths, but it sounds plausible.
Well, I didn't buy the box of cookbooks at the auction, but I did come home with this one. The person who bought the cookbooks left this one on the ground, and I scooped it up.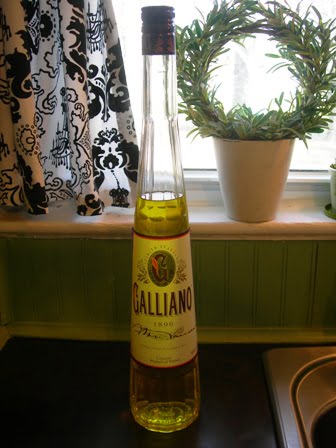 Remembering that I had this in our stash of hooch, I decided to make the cake today. I didn't even take pictures of the steps involved. I didn't even think it would be blog worthy, but after tasting it, I knew I had to share. It is the fluffiest, moistest cake I've ever had!
After googling it today, I found that some people have been looking for this recipe because their mothers or grandmothers made this cake years ago when the cocktail was all the rage.
Allrecipes declared the cake "tastes just like the cocktail only in cake form." To make the cocktail, all you need is vodka, Galliano (which is an Italian herbal liqueur), and orange juice, and you use the same ingredients in the cake.
So if you've ever had this cake and/or want a blast from the past, here is the recipe.
1 package yellow cake mix
1 package instant vanilla pudding
4 eggs
½ cup vegetable oil
¾ cup orange juice
2 ounces Vodka
2 ounces Galliano
Preheat oven to 350 degrees. Beat all of the ingredients for 4 minutes and pour into a greased bundt pan. Bake at 350 degrees for 45 minutes. Allow cake to cool about 15 minutes before removing from the pan.
To make the glaze:
1 cup confectioners sugar
1 tablespoon orange juice
1 tablespoon Vodka
1 tablespoon Galliano
Mix thoroughly and glaze the cake while warm.
This is an adults only cake, so if you are serving to children, omit the alcohol in the glaze! And if you'd like to make your cake from scratch, here's a recipe here. In the reviews that I read, some people used a Duncan Hines Orange Supreme cake mix and put orange zest in the cake and the glaze. I bet that would be awesome, too!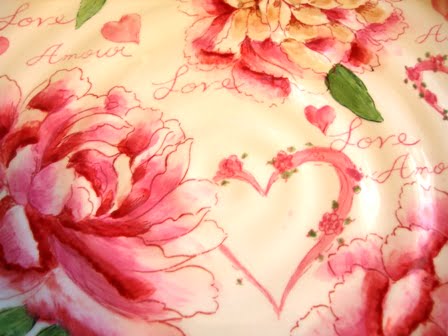 Thought I show you the cute cake plate that I used today. It was given to me by a parent of a child I taught several years ago. I've used it many times since. Thanks, Laura!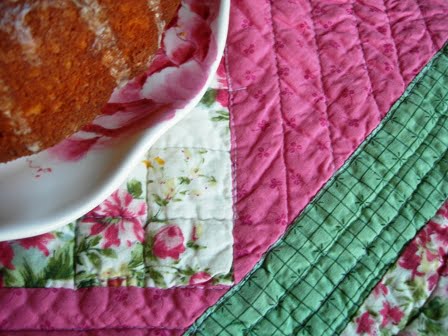 Look how well it matches this little quilt that I have.
As always, thanks for visiting the Cottage at the Crossroads.