A griddle is the ideal cooking utensil for a camping trip because it's versatile and evenly disperses the heat across the pan's surface.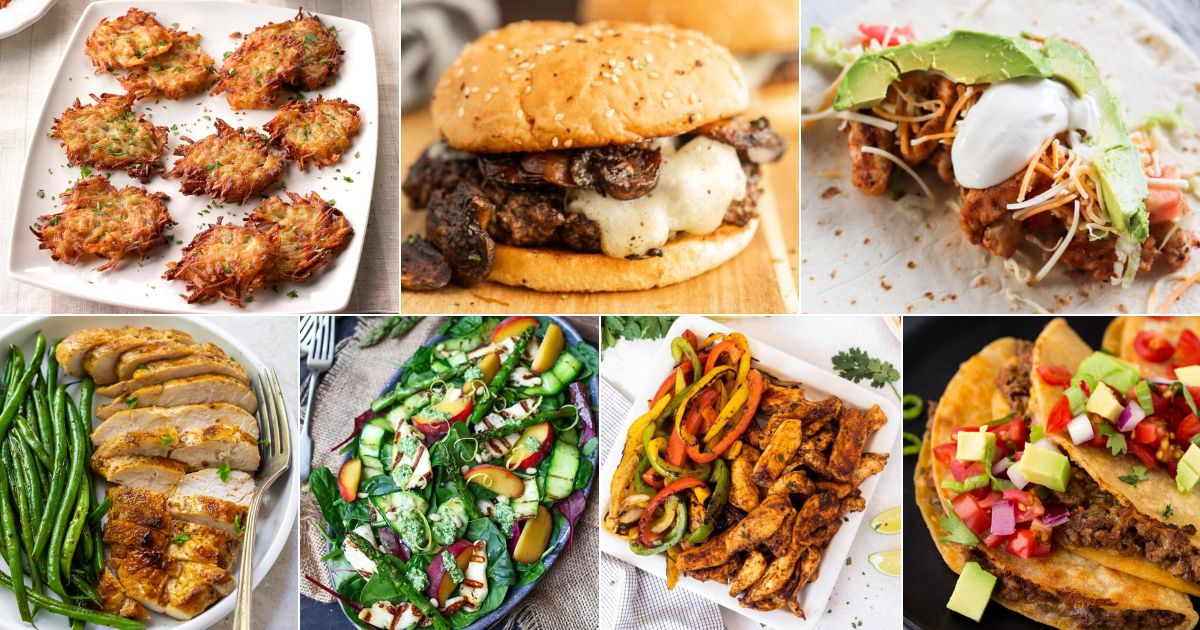 If you're wondering how much use you'll get out of your griddle this camping season, discover these 27 griddle recipes for camping that'll make it worthwhile to pack this kitchen utensil on your next adventure in the great outdoors.
Contents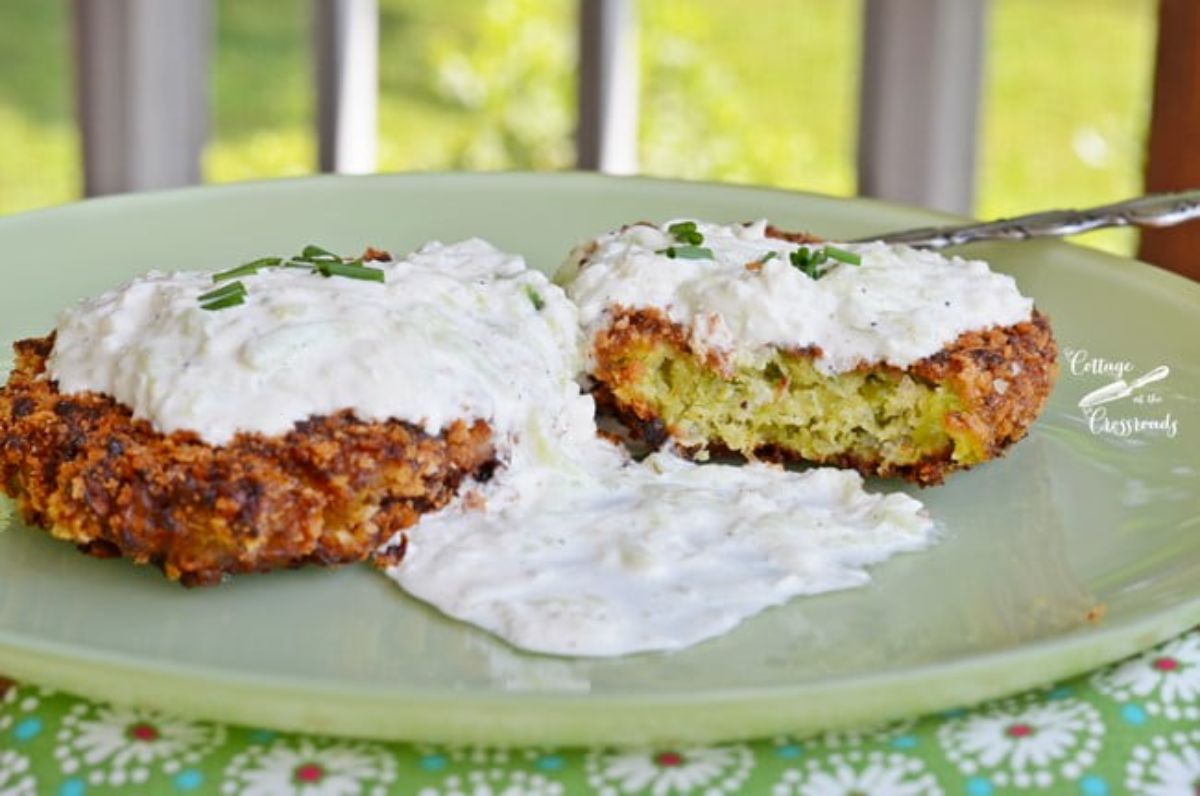 Getting your veggies in can be tricky while enjoying the freedom of a campsite. That's why these garden pea fritters are one of the best griddle recipes for camping. This recipe features mushed peas shaped like patties fried on a griddle until they turn crispy and golden brown.
Serve these garden pea fritters as a burger replacement for vegetarians or as an enjoyable veggie side that everyone in your camping crew will crave.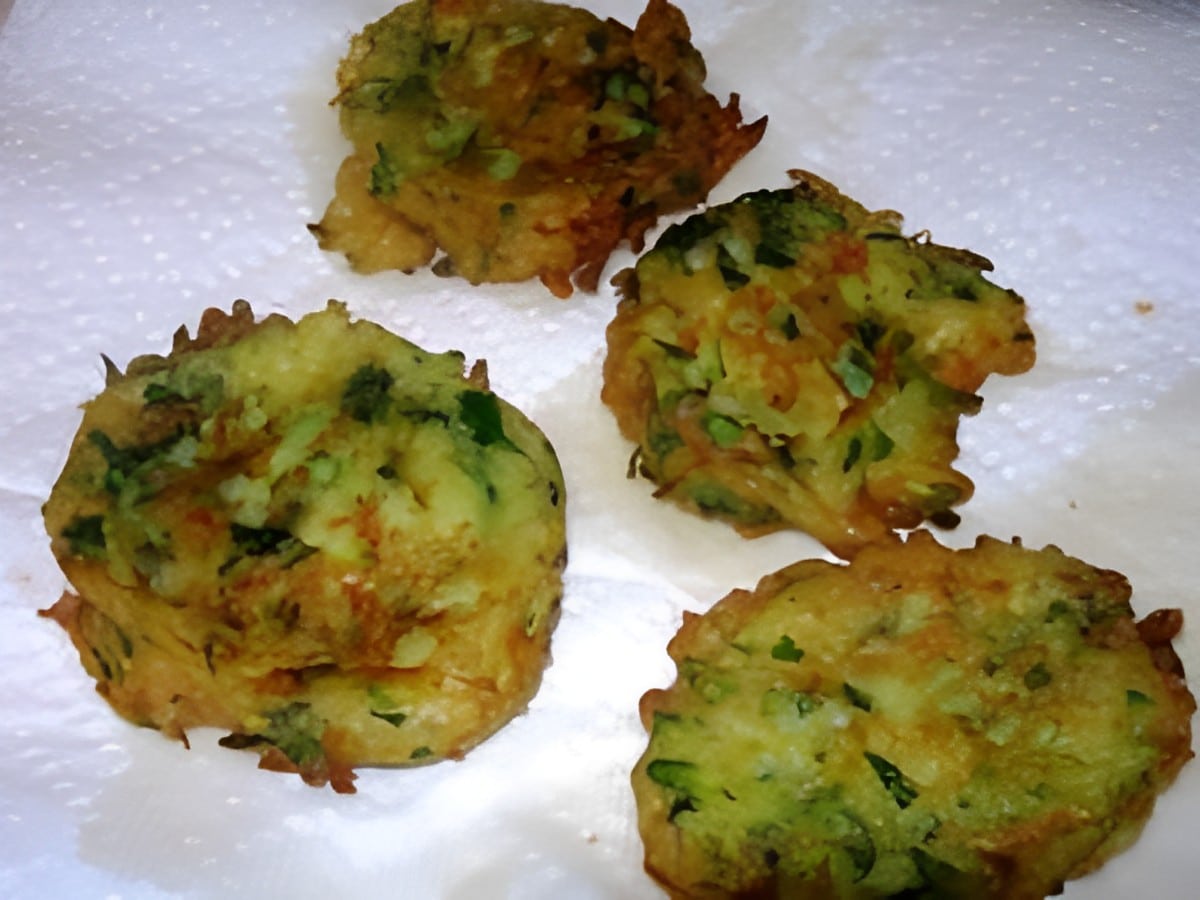 If you're looking for a griddle recipe for camping that everyone will love, you have to try making zucchini fritters on your next camping trip.
This recipe works amazingly with griddles because you can get your fritters evenly golden brown on both sides for a tasty, crunchy, and healthy camping snack or side dish.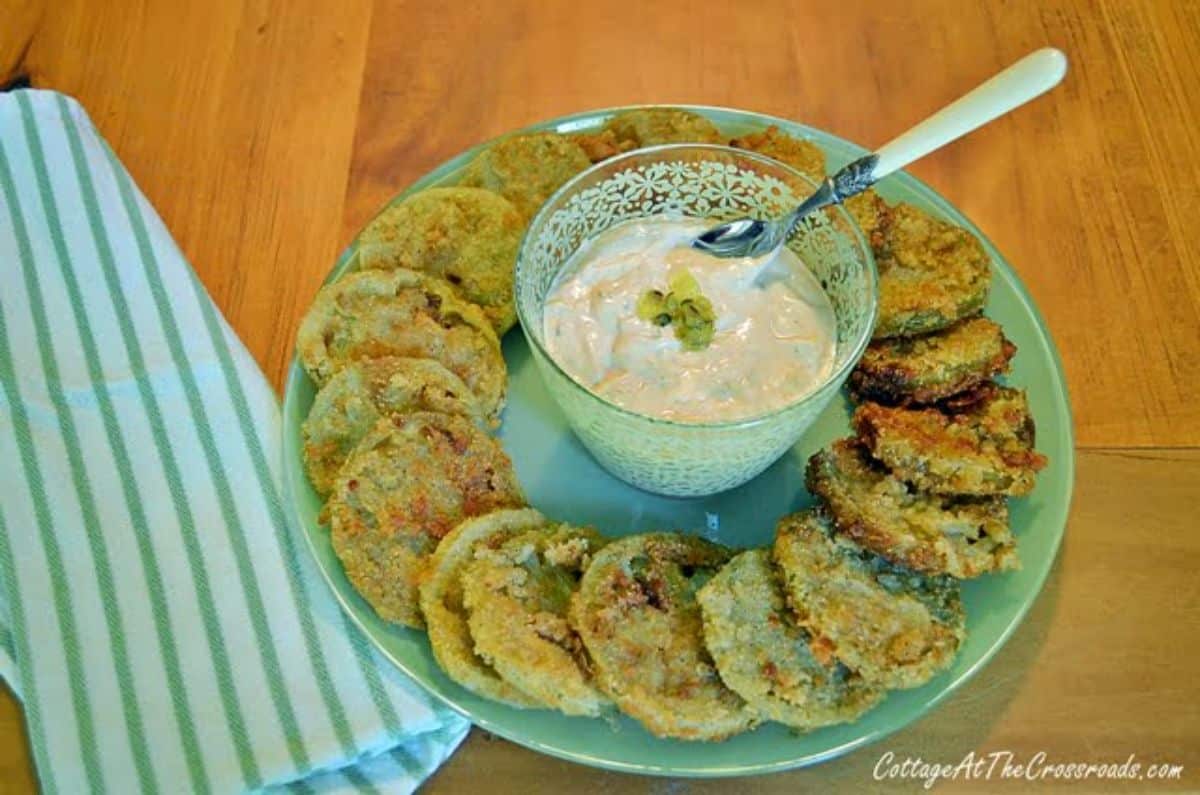 If you've never made fried green tomatoes on your griddle before, try this easy recipe on your next camping trip.
This recipe uses a griddle to fry sliced green tomatoes until they're crispy, delicious, and golden brown. Plus, the Remoulade sauce uses condiments that are staples for camping trips.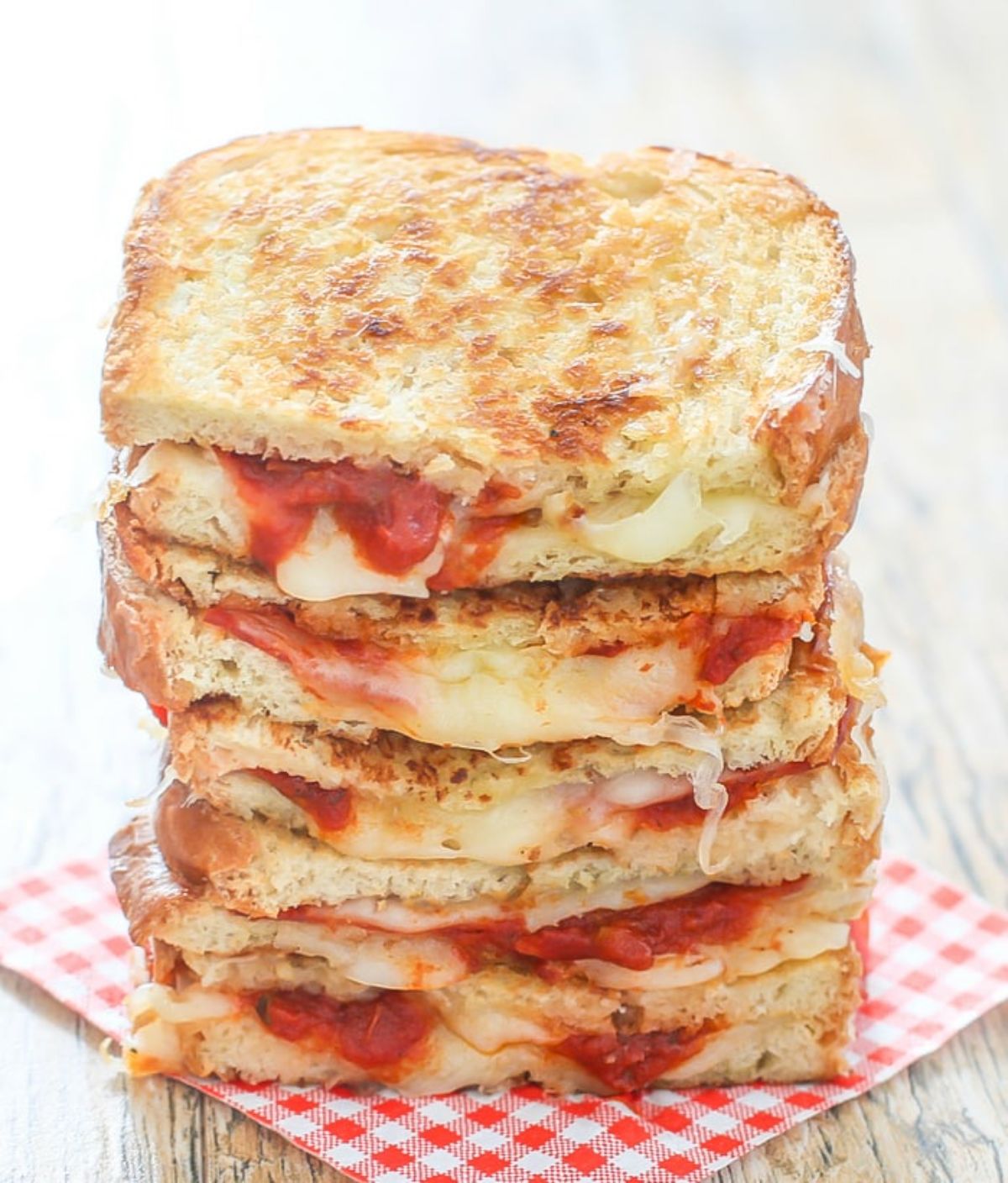 This pizza grilled cheese sandwich recipe will get you excited about packing your griddle on your camping trip.
Not only is this recipe easy to make with simple ingredients, but you also get rewarded for your cooking efforts with a perfectly crispy sandwich that's oozing with melted cheese.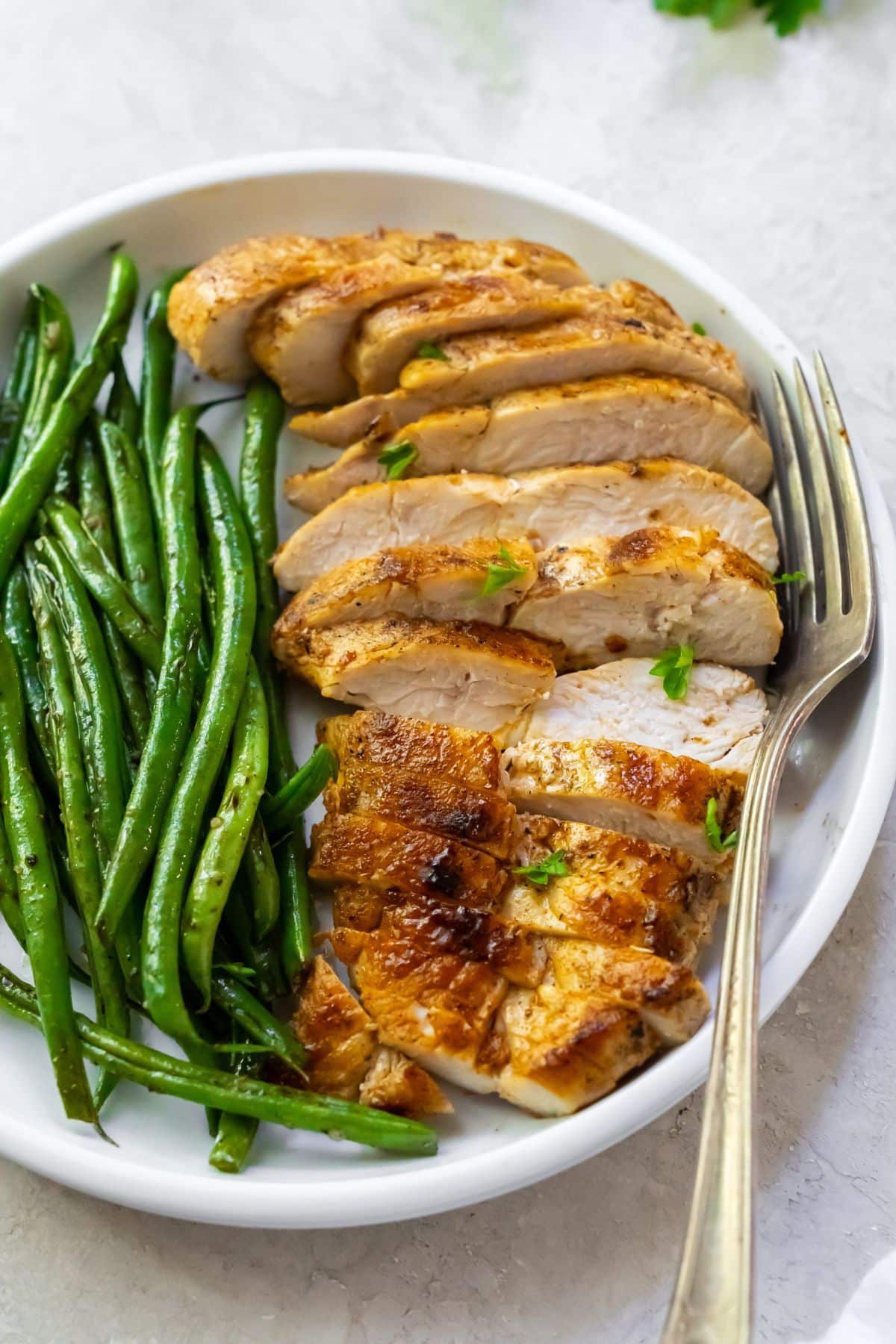 This Blackstone chicken breast recipe is one of the best griddle recipes for camping if you enjoy moist, flavorful, and juicy chicken breasts.
What's more? This recipe is perfect for easy meals because you can whip up a big batch and store leftovers in your camping cooler for subsequent meals.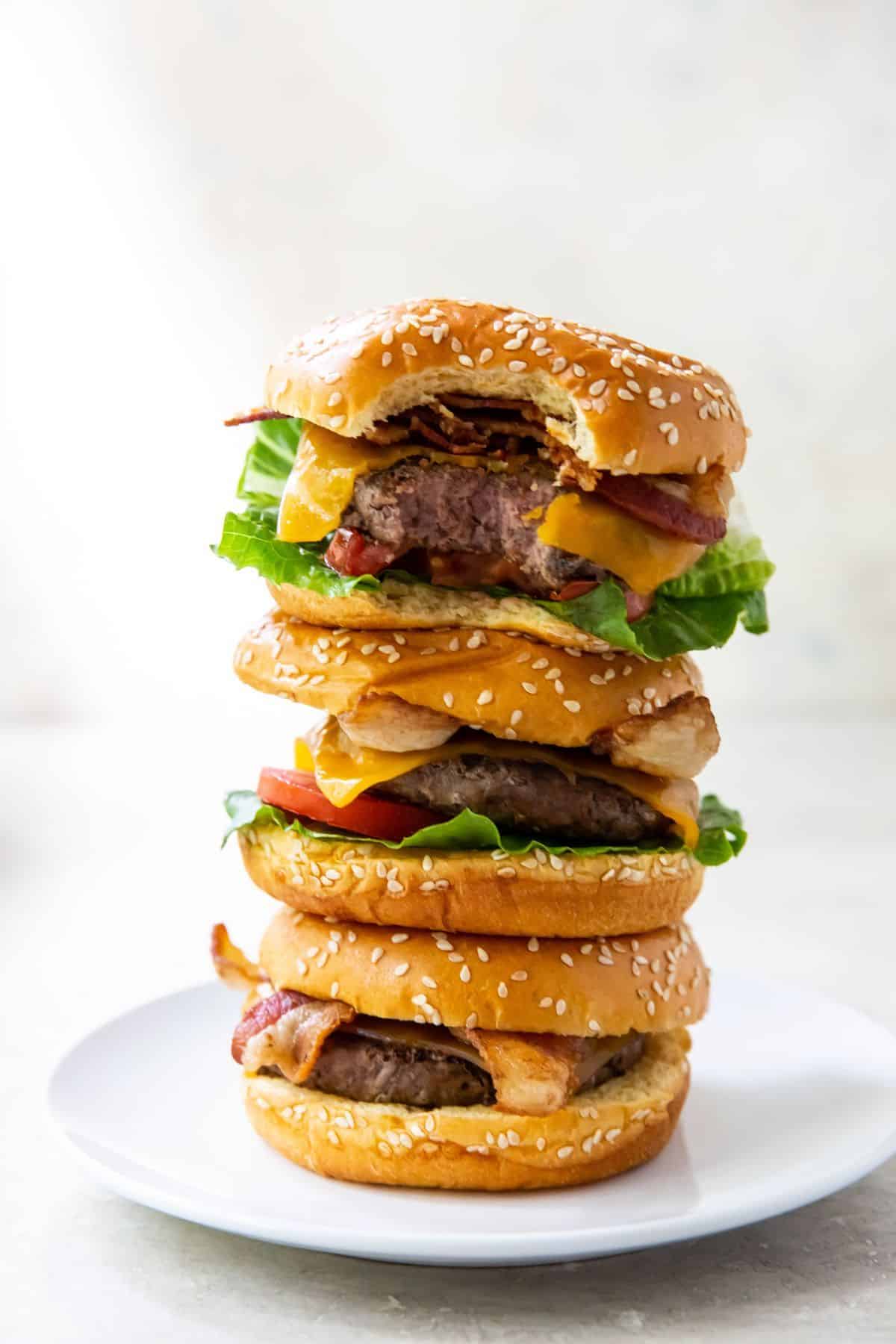 A Blackstone is a griddle that extends the grill's length for a flat surface that's perfect for making juicy Blackstone burgers.
This burger recipe recommends keeping your patties frozen in your camping cooler so that the final product is one of the juiciest burgers you've had yet.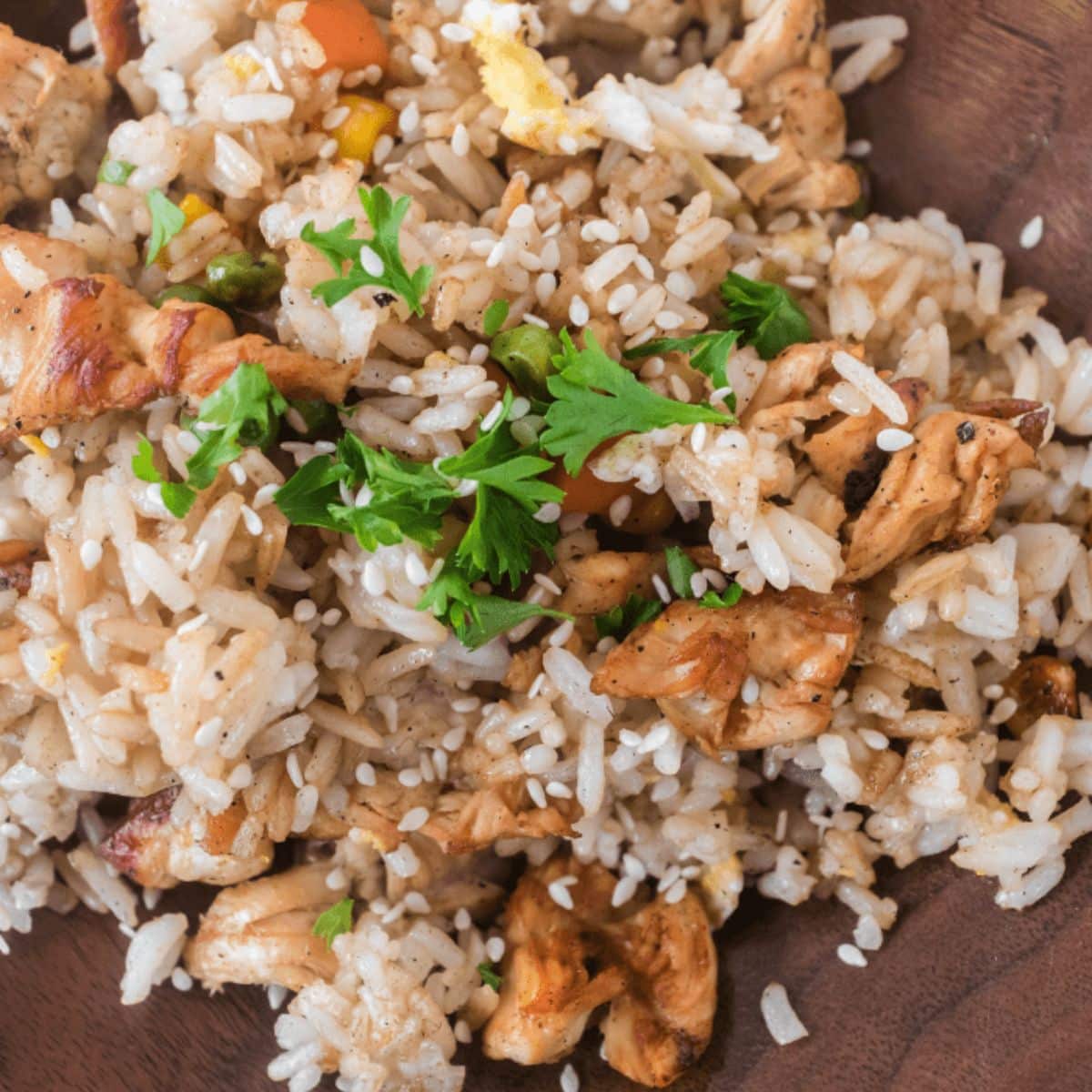 Gather around the campfire while everyone munches on this delicious Blackstone chicken fried rice recipe.
This recipe only takes around 15 minutes to make and uses simple ingredients that won't weigh down your camping cooler. Plus, one batch of this Hibachi-style fried rice recipe makes plenty to share.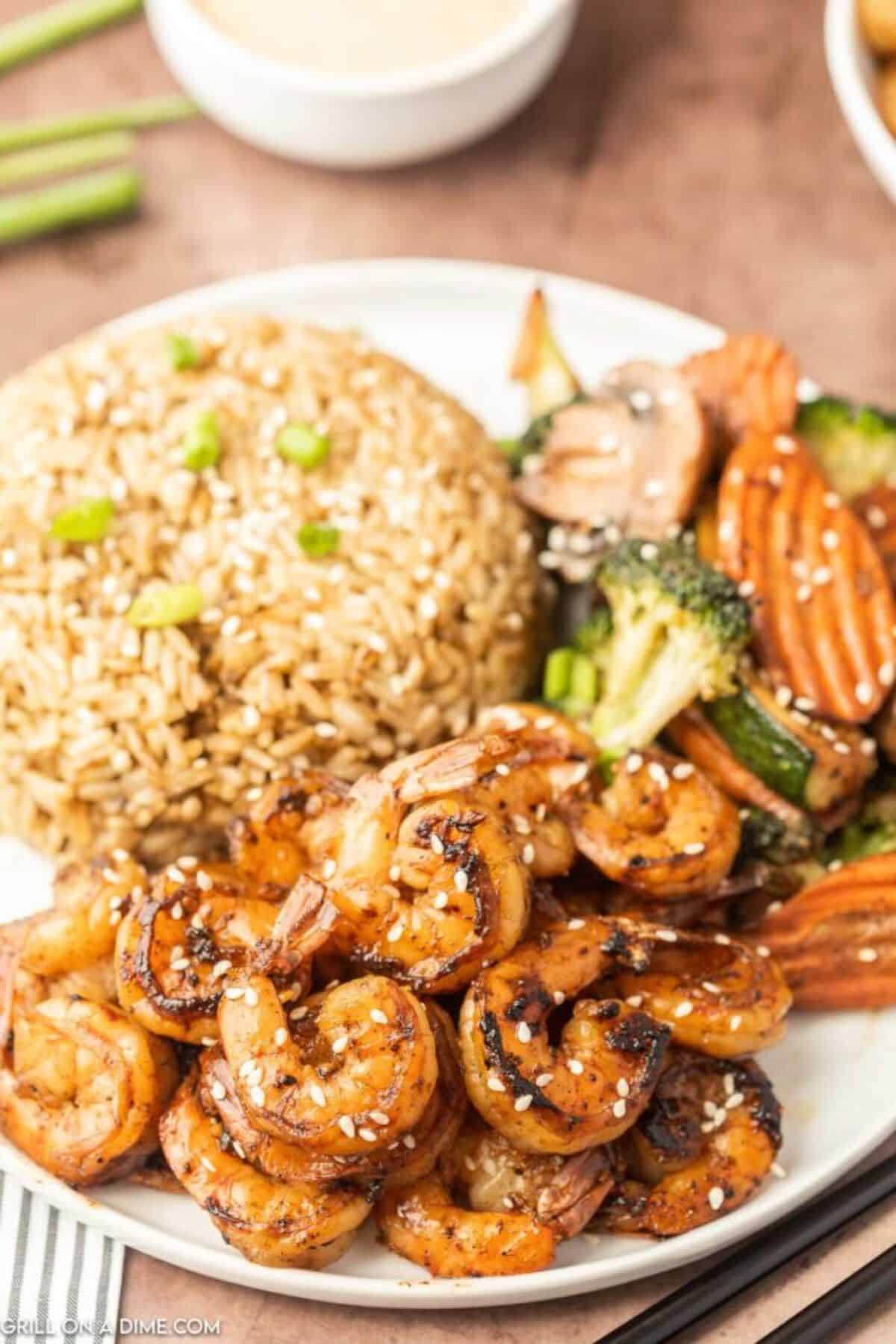 This Blackstone hibachi shrimp recipe is one of the amazing griddle recipes for camping that will elevate your cooking game in the eyes of everyone on the campsite without having to exert the effort of a Michelin-star chef.
All you need to make this amazing recipe are simple ingredients that are easy to pack in your cooler, like shrimp, butter, garlic, soy sauce, sesame oil, mirin, and black pepper.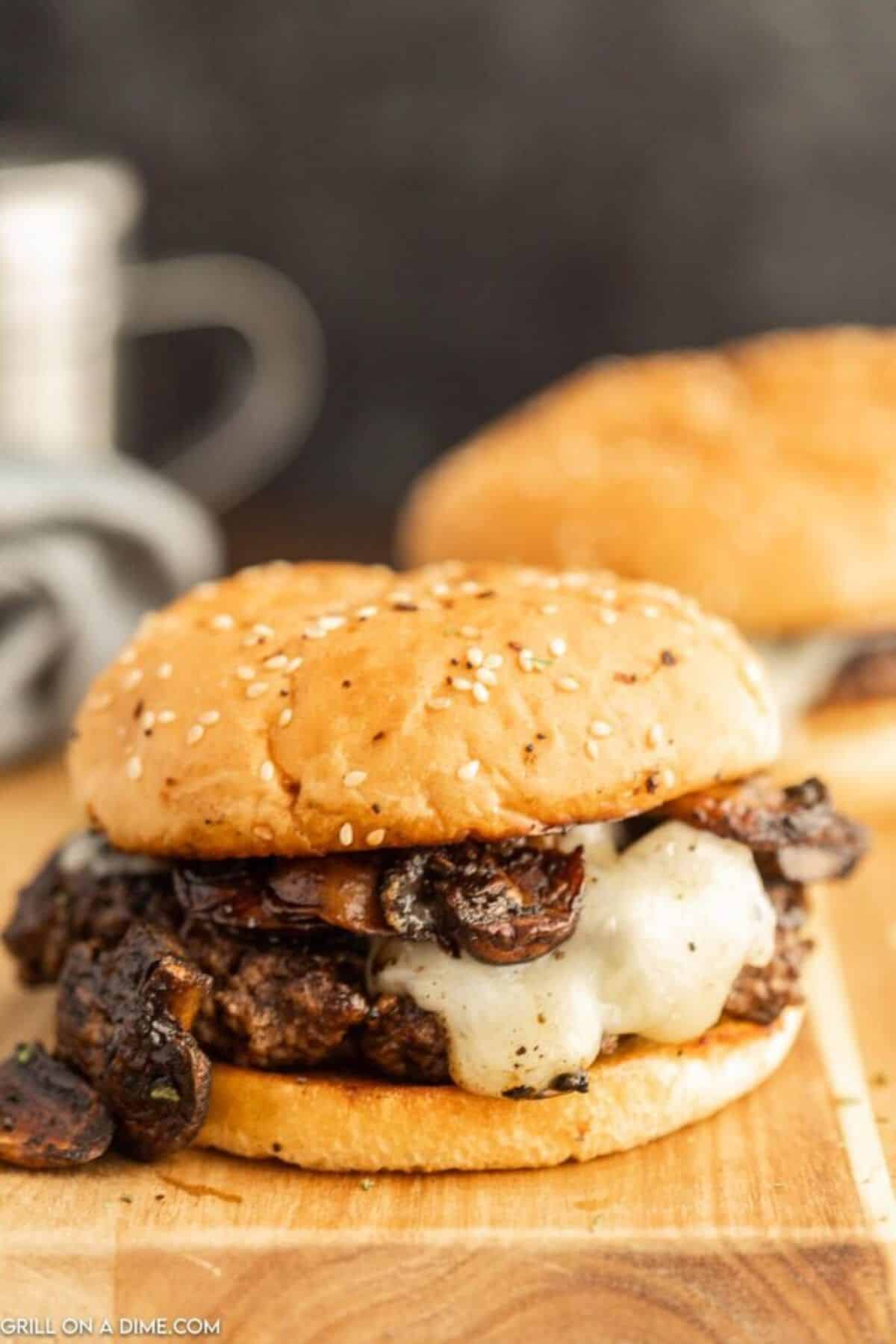 Make burger night into something special on your next camping trip with this delicious and easy Blackstone mushroom Swiss burger recipe.
You must heat up the griddle and add sauteed mushrooms, hamburger meat, and Swiss cheese for an extra-special touch to your typical burger recipe.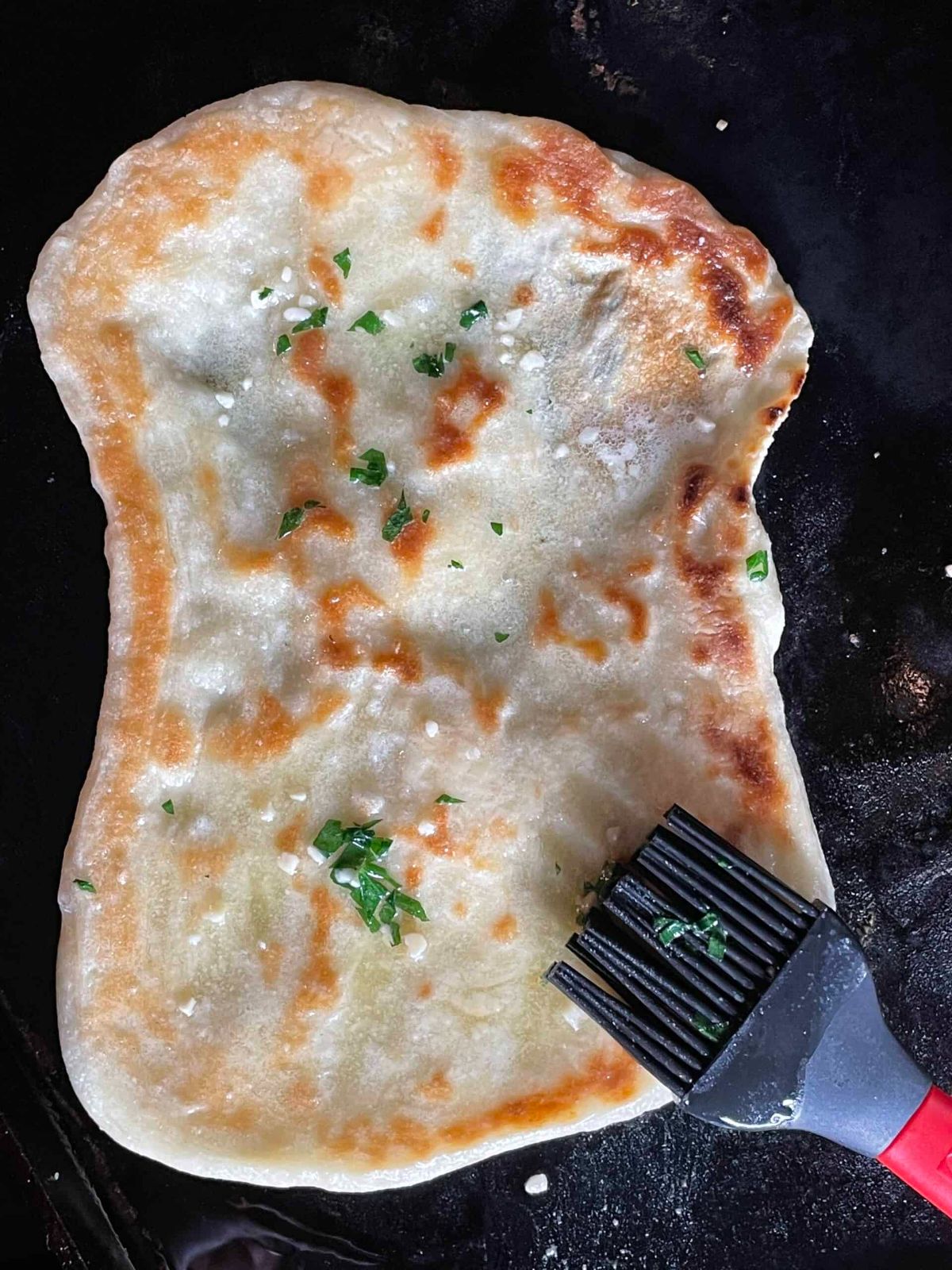 Garlic naan bread is one of the amazing griddle recipes for camping because it's so easy to make, and you can use naan bread if you run out of bread and don't want to leave the campsite to pick up more.
Use this recipe for burger buns, sandwiches, or as a side for other dishes on this list.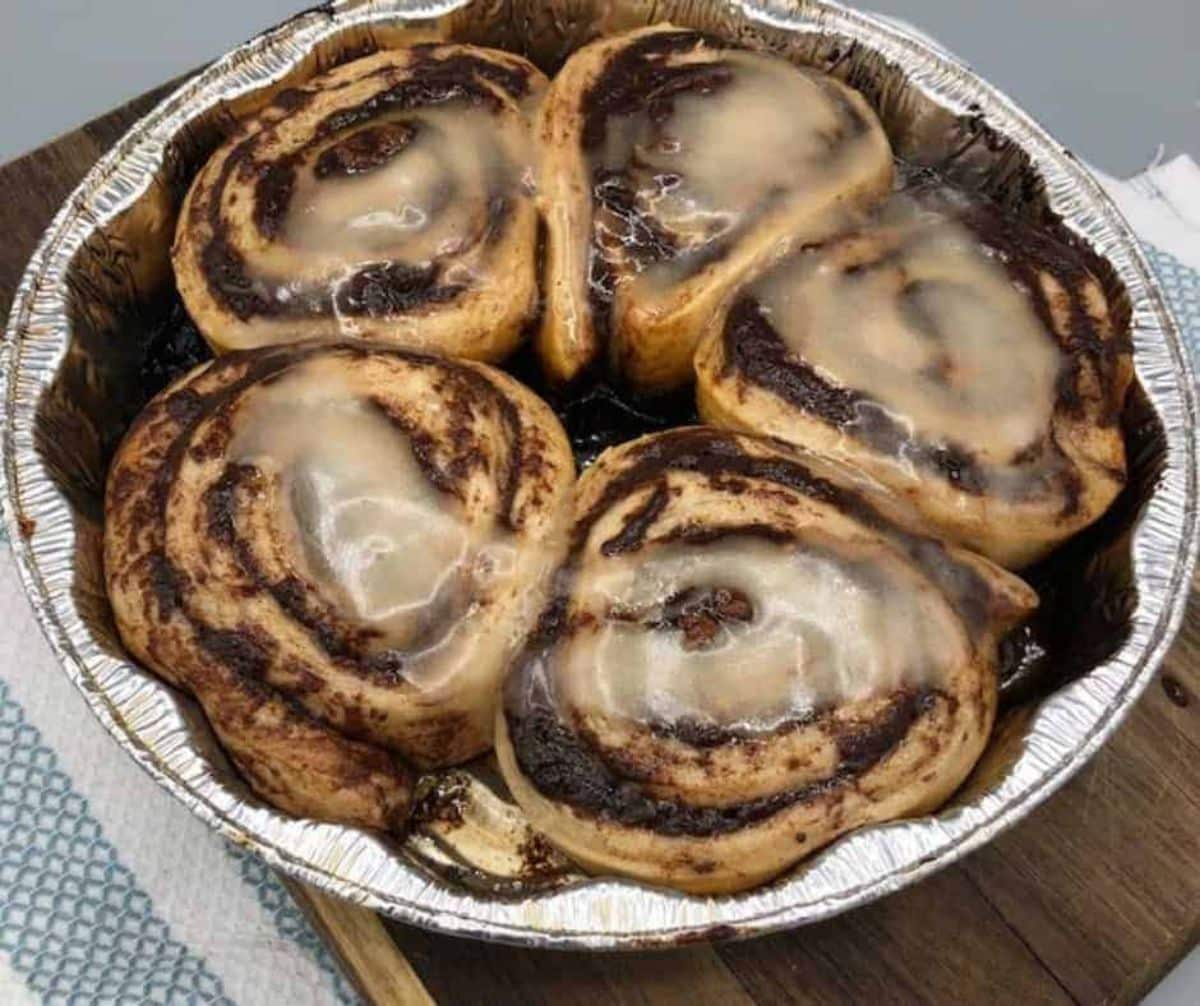 There's nothing like waking up to the smell of cinnamon rolls, especially on a camping trip when you're craving something delicious and sweet.
Did you know you can make cinnamon rolls on a griddle? That's right; this simple and delicious Blackstone griddle cinnamon rolls recipe will be your new go-to camping breakfast treat.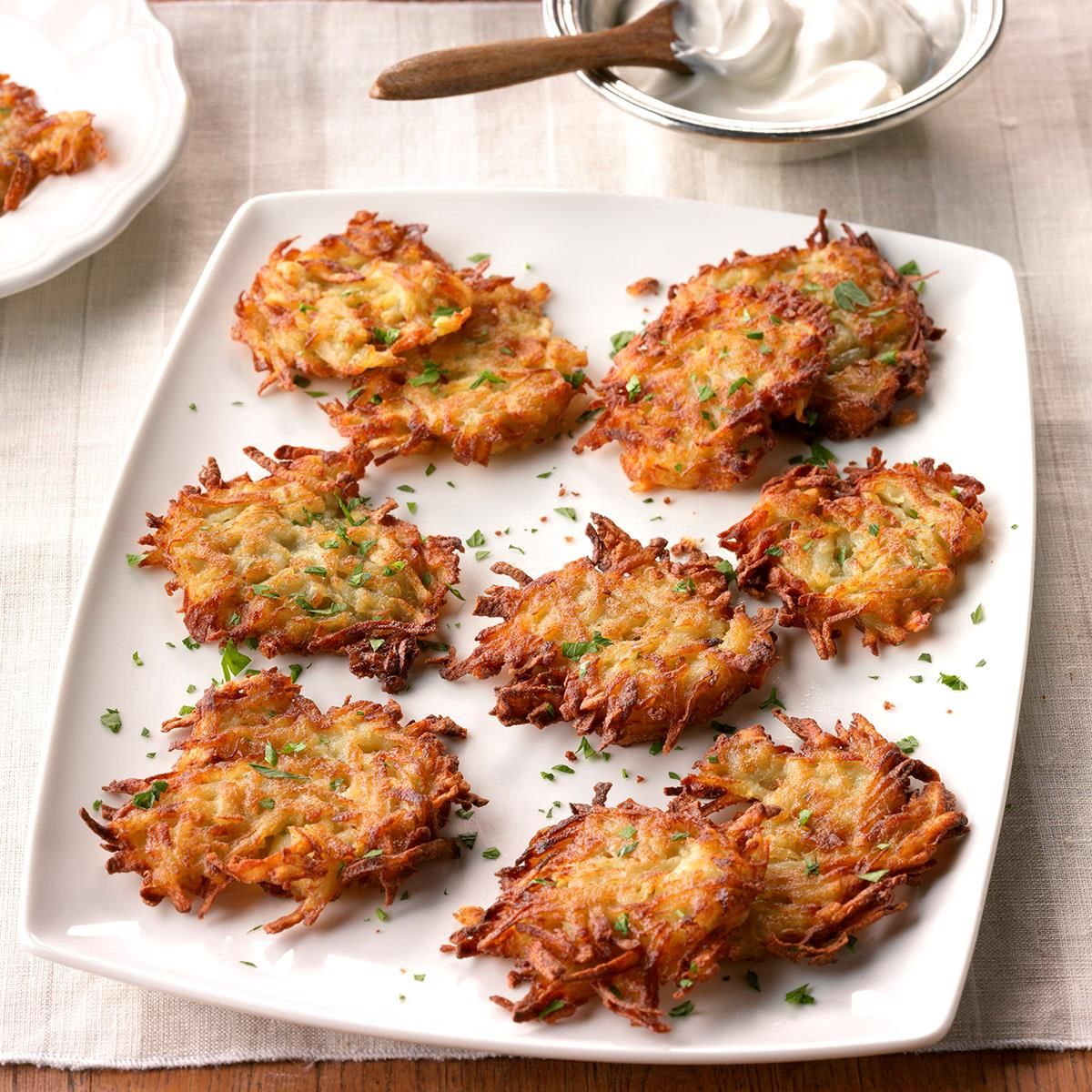 Latkes, or potato pancakes, are a fantastic treat to serve while around a campfire or picnic table. This country potato pancake recipe is both delicious and simple, making it a must-try for your next camping trip.
Plus, potatoes are a great addition to your camping grocery list because they're versatile and don't need refrigeration.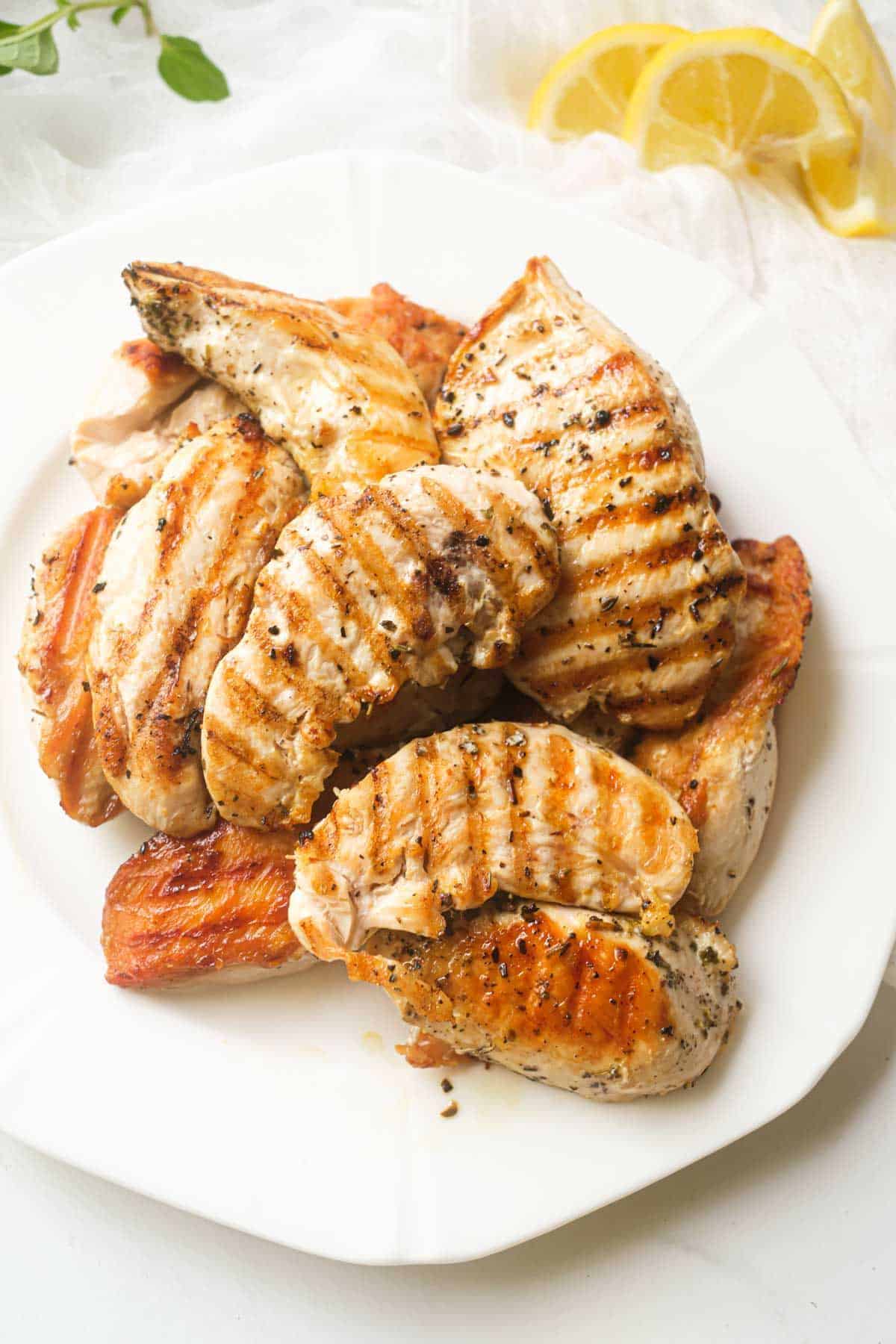 Try this incredible lemon oregano grilled chicken tenders recipe on your next camping adventure and watch everyone's eyes widen in delight.
The best part of using a griddle instead of a grill for this recipe is that a griddle allows all the juices and marinade to remain on the pan, so the chicken stays juicy and flavorful.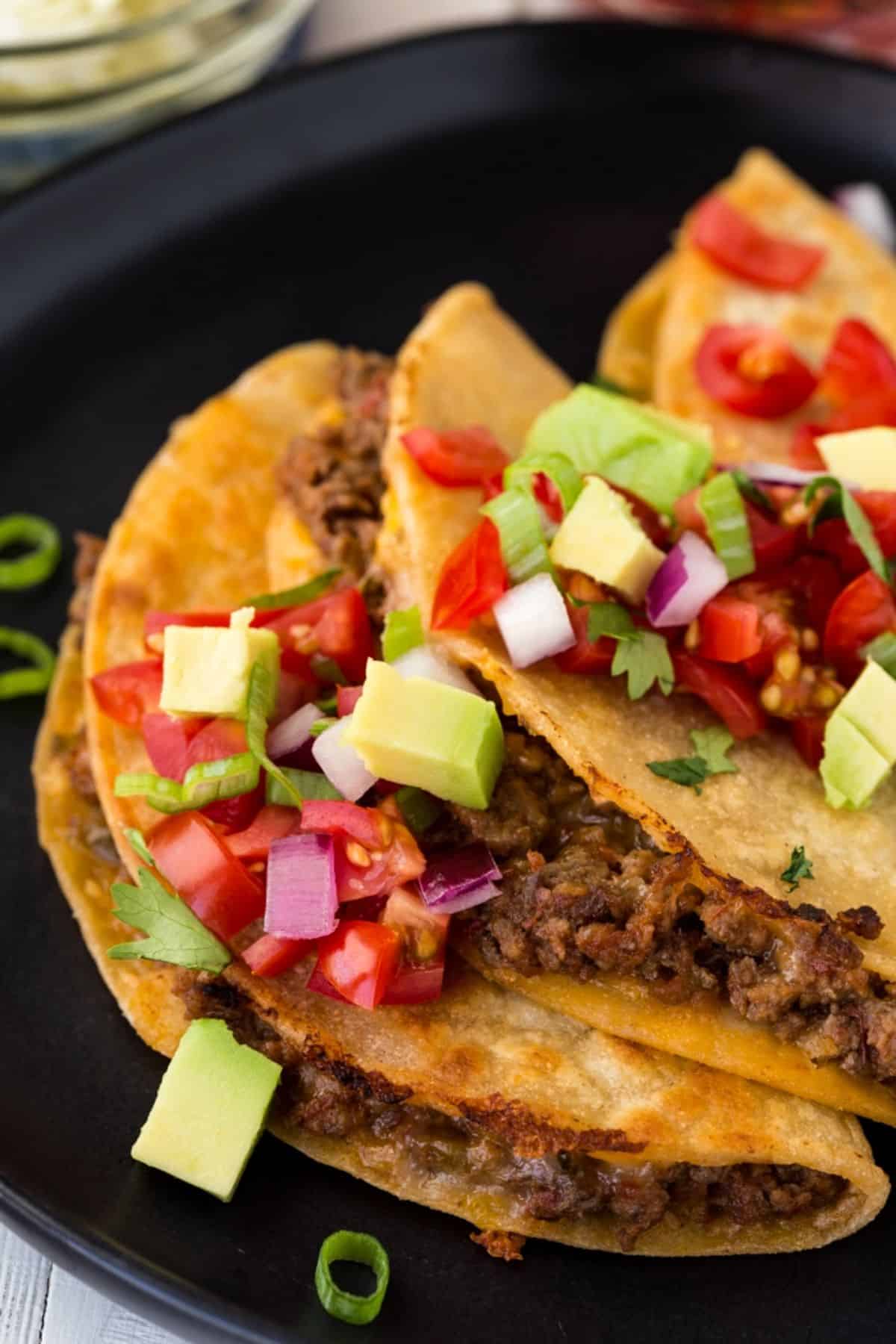 Bring Taco Tuesday to the campsite with this incredible griddle beef tacos recipe for camping.
What you'll love about this recipe is how easy it is to cook everything in one pan and how juicy and flavorful the meat and veggies are.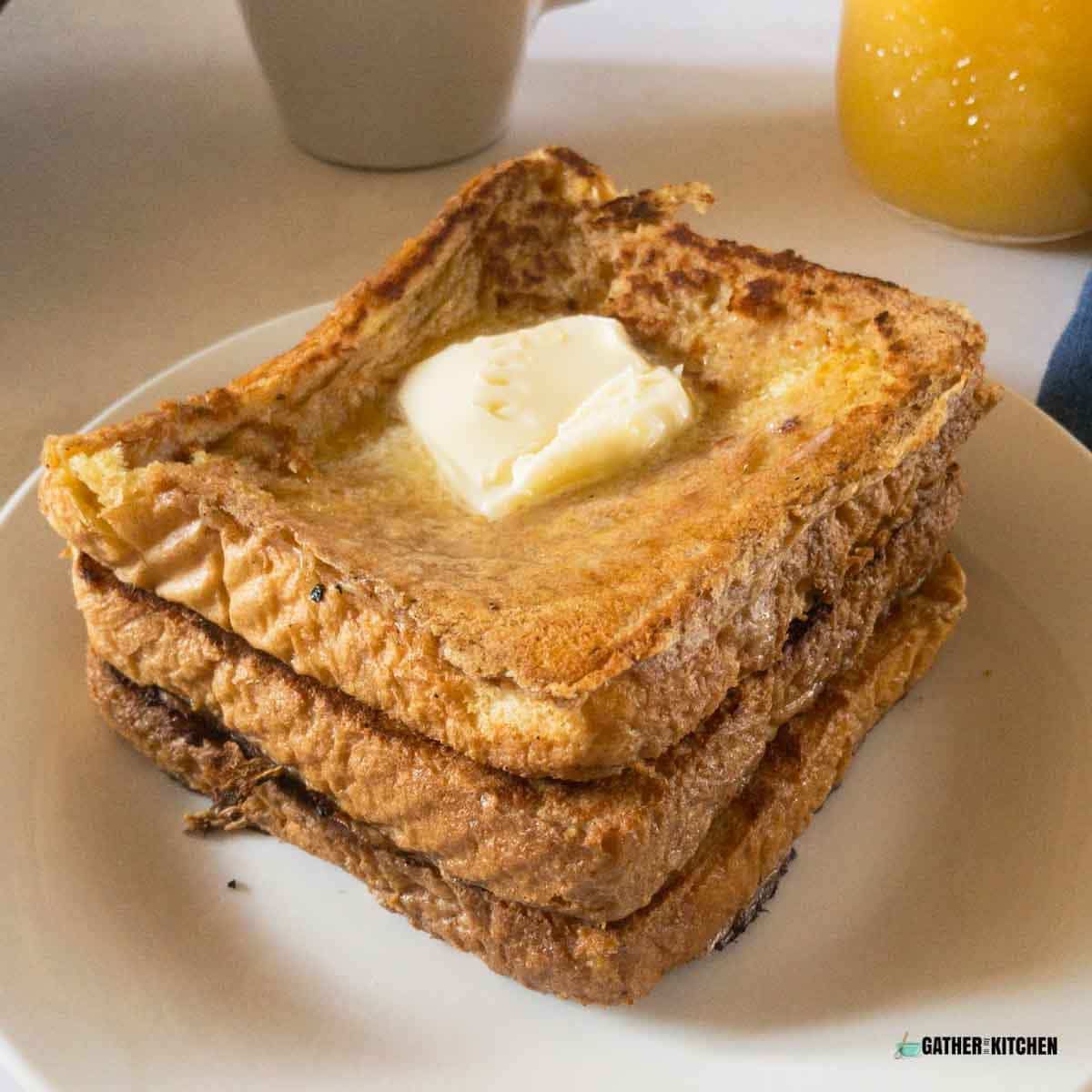 Enjoy one of the best griddle recipes for camping with this buttermilk French toast recipe. This recipe goes a step further than your typical French toast by adding tangy buttermilk to the mix.
If buttermilk pancakes are already on the camping meal plan, you can use up extra buttermilk with this adored breakfast treat.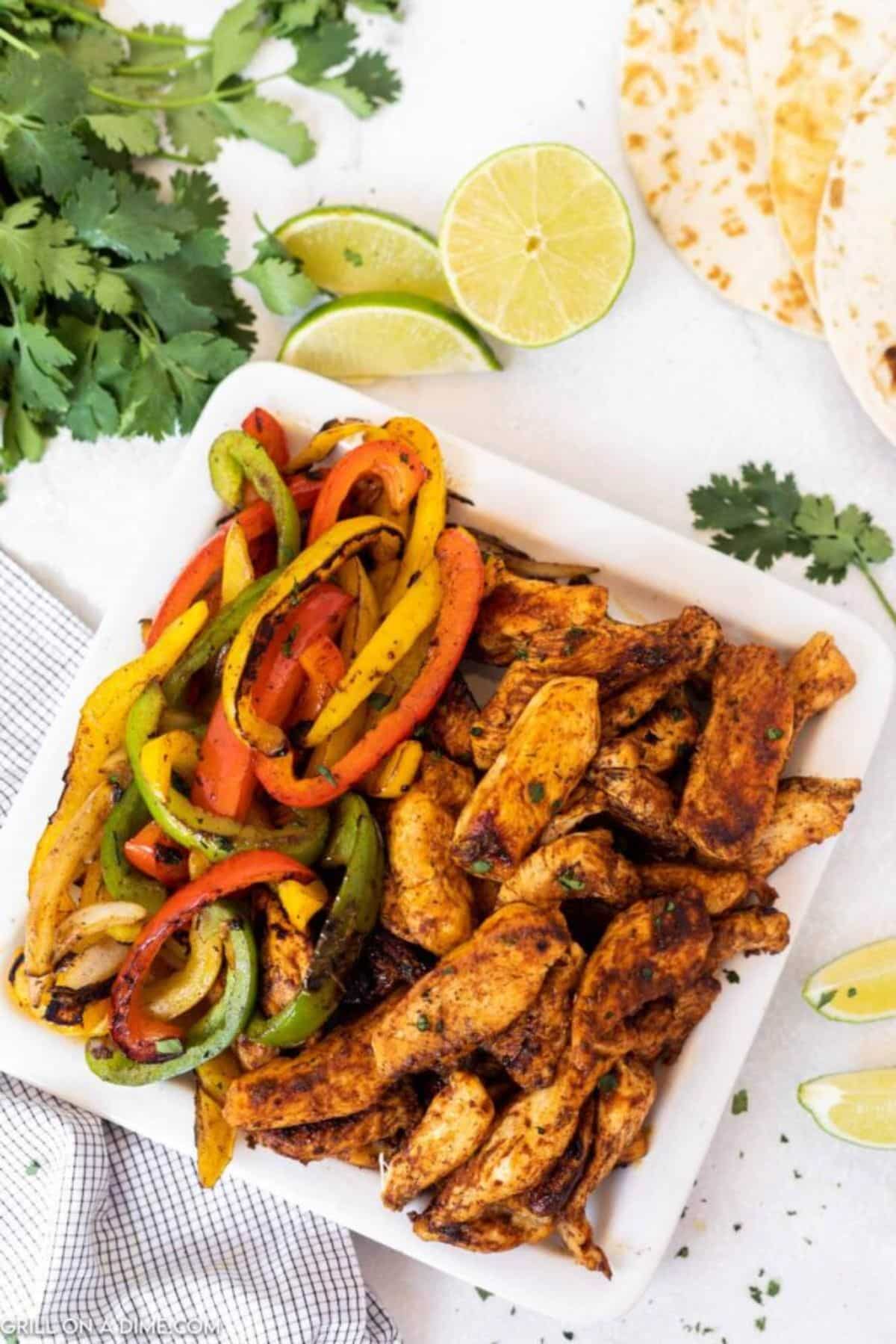 One of the best things about cooking on a griddle is having space to cook several ingredients simultaneously without mixing everything together. That's why you'll love this Blackstone chicken fajitas recipe for your next camping trip.
Hungry mouths can customize their fajita with their desired ingredients so everyone at the table is happy and satisfied.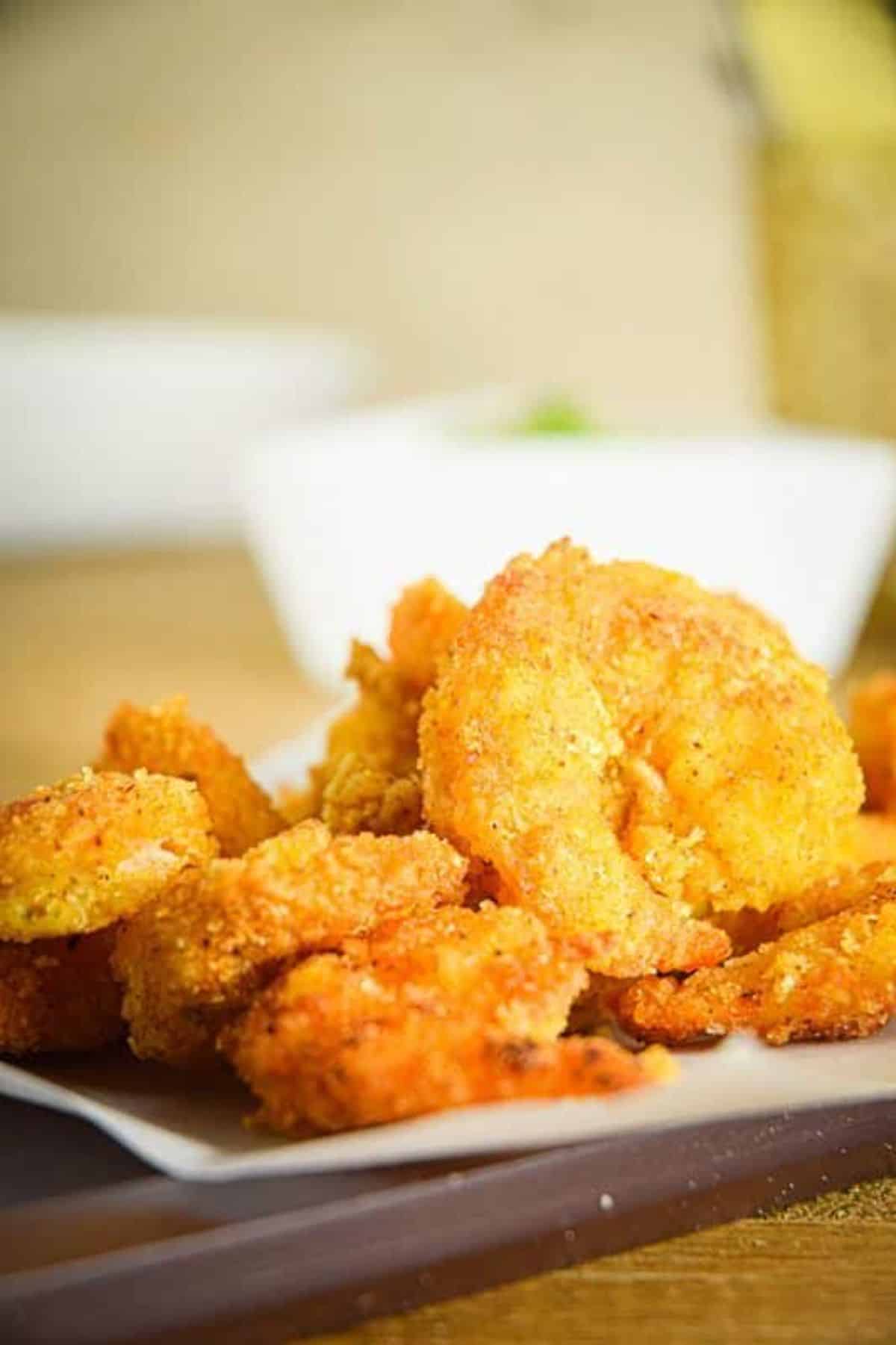 You must try making this incredibly delicious coconut shrimp with curry mayo recipe on your next camping trip. While the recipe calls for an electric skillet, you can easily switch the skillet for a griddle to make these coconut-covered shrimp bites a campsite-friendly meal.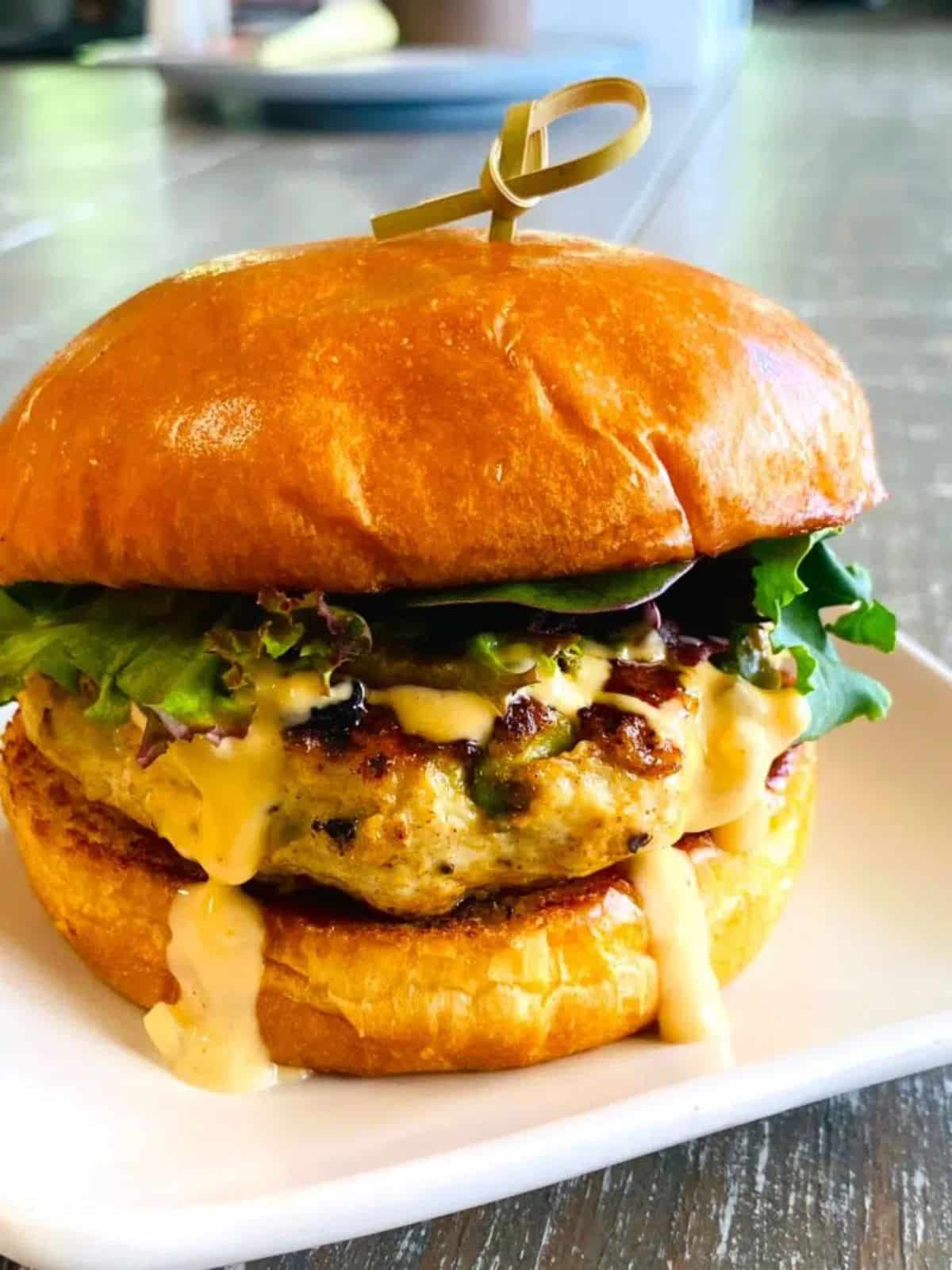 If you're tired of eating beef burgers while on your peaceful camping escape, switch up the routine with this mouthwatering Blackstone chicken avocado burgers recipe.
These juicy burgers use ground chicken mixed with creamy avocado and flavorful herbs. Serve these bunless for a satiating low-carb and keto-friendly meal.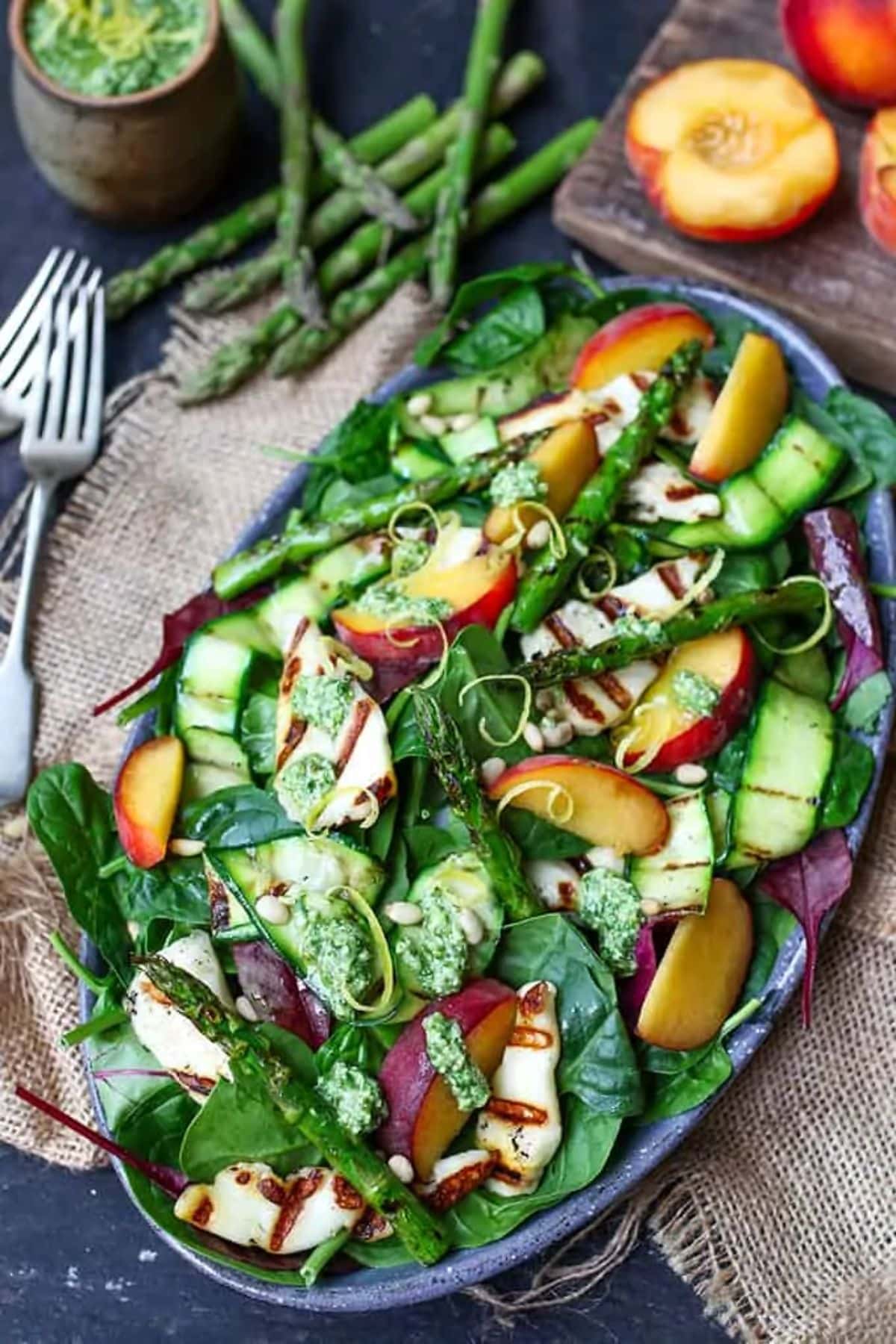 It can be challenging to stay healthy while camping, but with this griddled halloumi cheese and peach salad recipe, you'll enjoy the taste of nutritious foods even when you're on vacation.
What you'll love about this recipe is how easy it is to prepare and how the sweetness of the peaches mixes with the saltiness of the griddled halloumi cheese.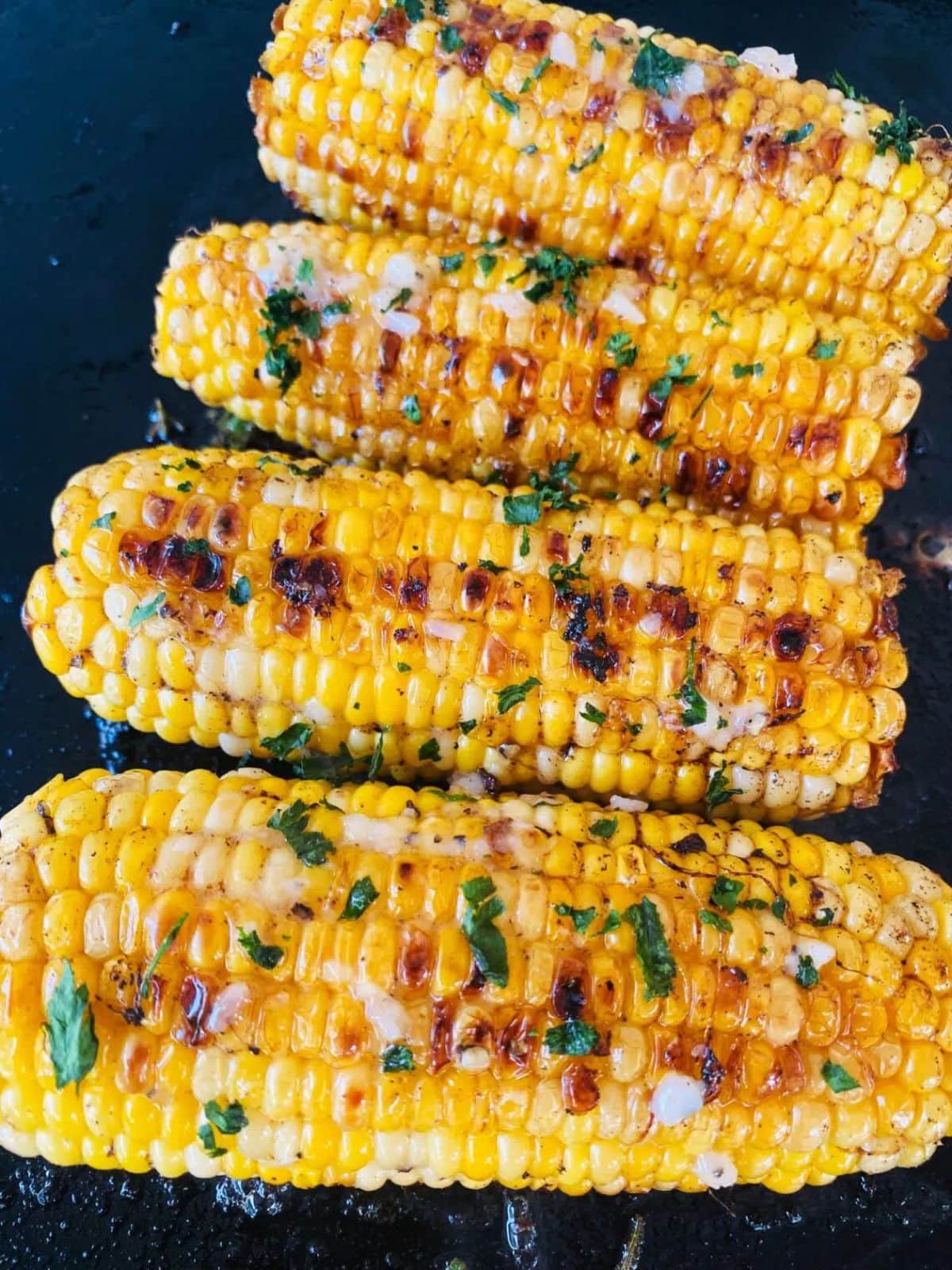 Corn on the cob is a classic camping treat, but this Blackstone garlic butter corn recipe can elevate your cooking game.
Instead of boiling the corn, this recipe saves you a step by recommending that you add them directly to the hot griddle and smothering them in a delicious garlic butter sauce.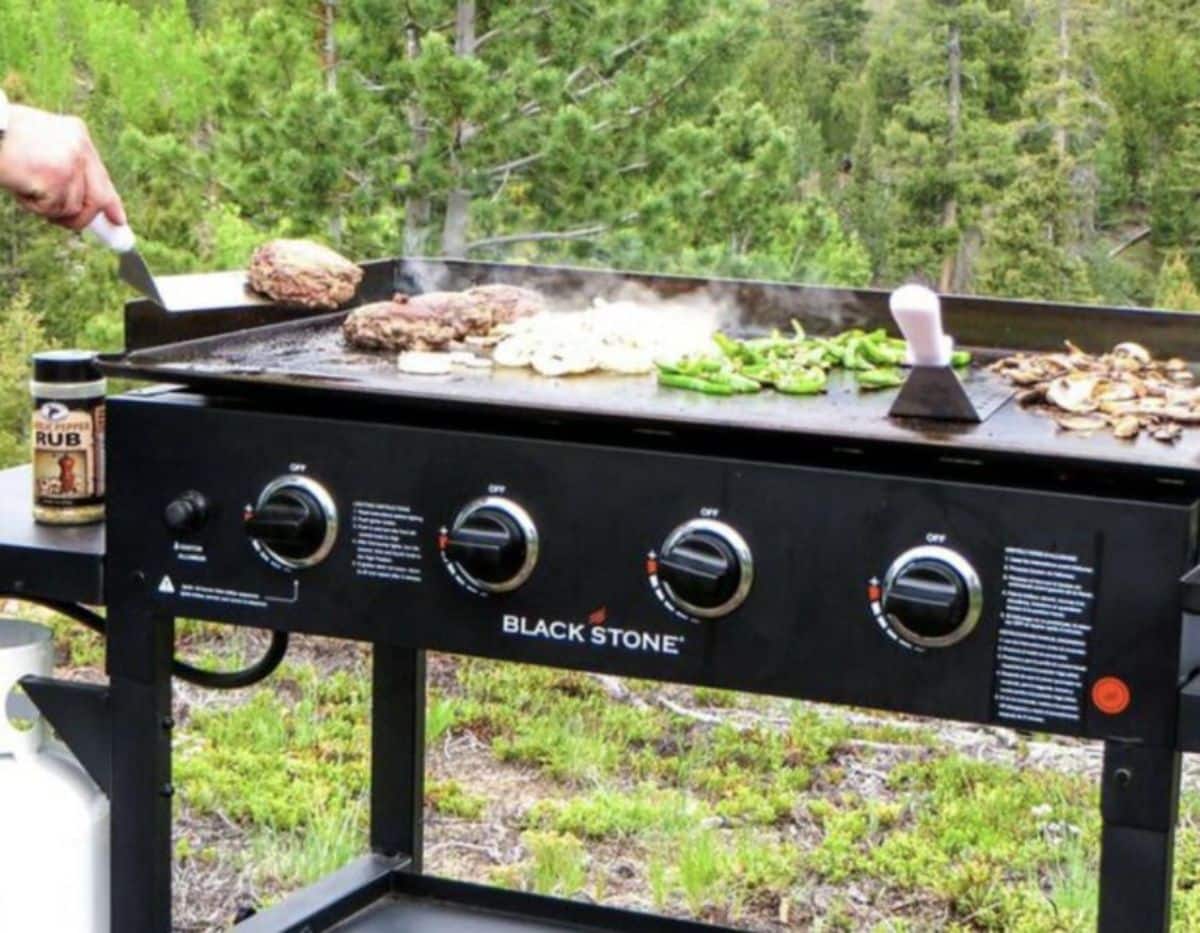 Check out this pizza on a griddle recipe if you want to learn how to make pizza while camping. That's right; you don't need an oven to make pizza when you've got your griddle packed.
To make this amazing recipe while camping, you must have something to cover the griddle so that the pizza dough cooks evenly and the cheese melts perfectly.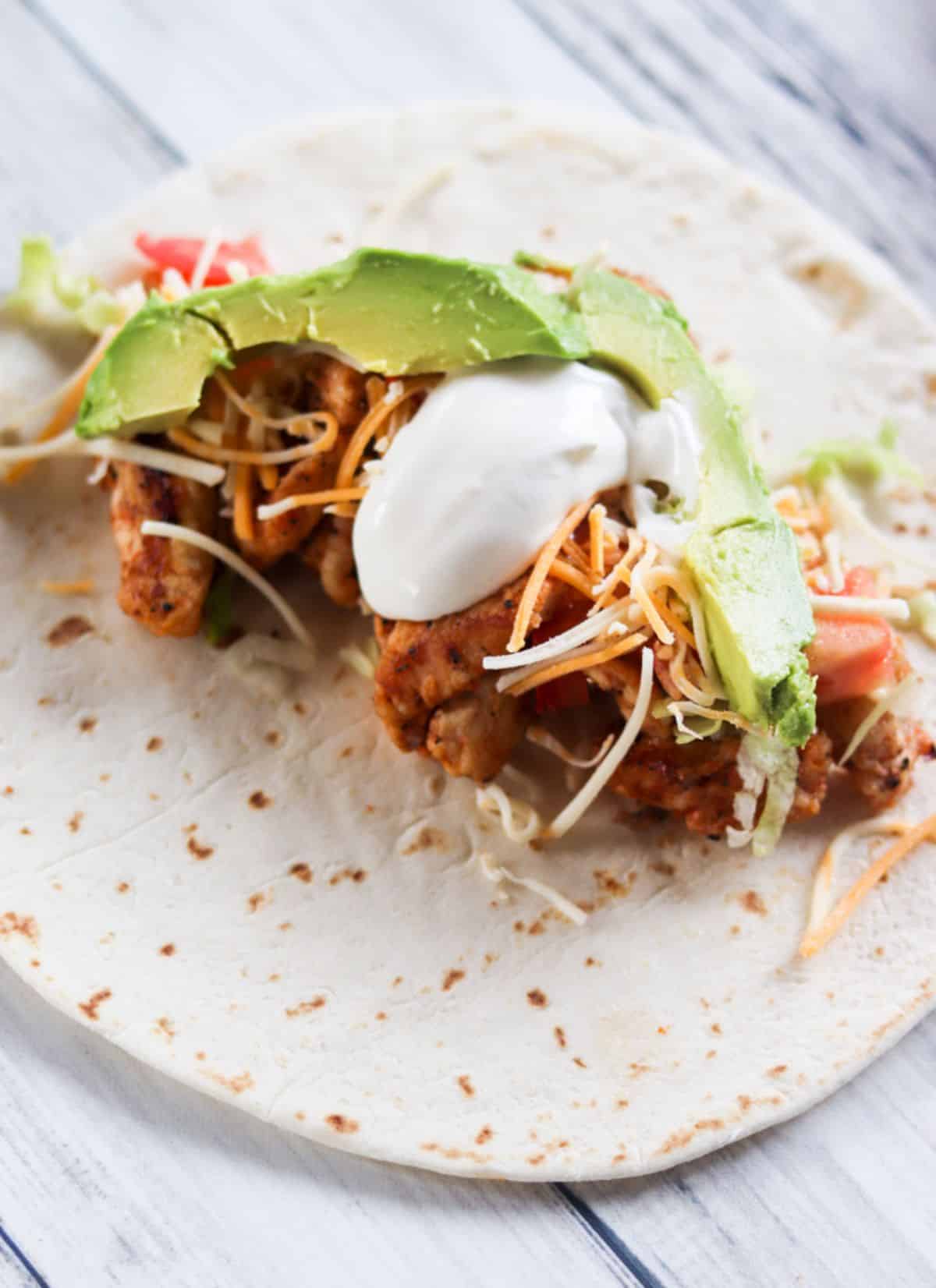 Try this mouthwatering spicy cajun griddle chicken tacos recipe next time you want to enjoy a flavorful meal that's easy to make on a griddle.
You'll love how juicy the chicken comes out. Plus, dinner guests can prep their tacos with their favorite ingredients so everyone at the table is happy.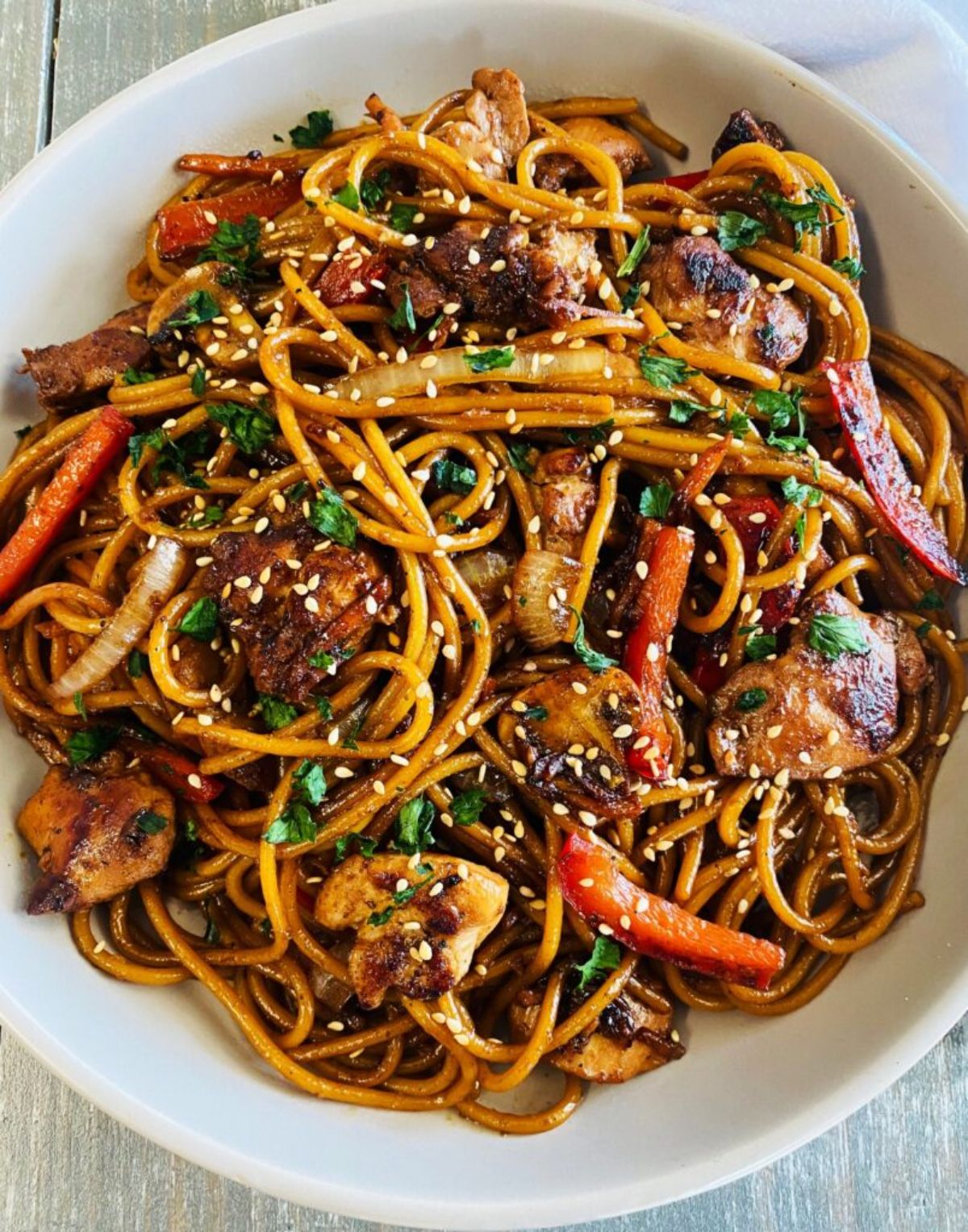 This Blackstone chicken lo mein is one of the best griddle recipes for camping because it makes a huge portion. You can serve up seconds and have leftovers for an easy meal the next day.
You must cook the noodles in a separate pot. Still, once the pasta's cooked, you only need one griddle surface, making this a great meal for camping because cleanup is simple.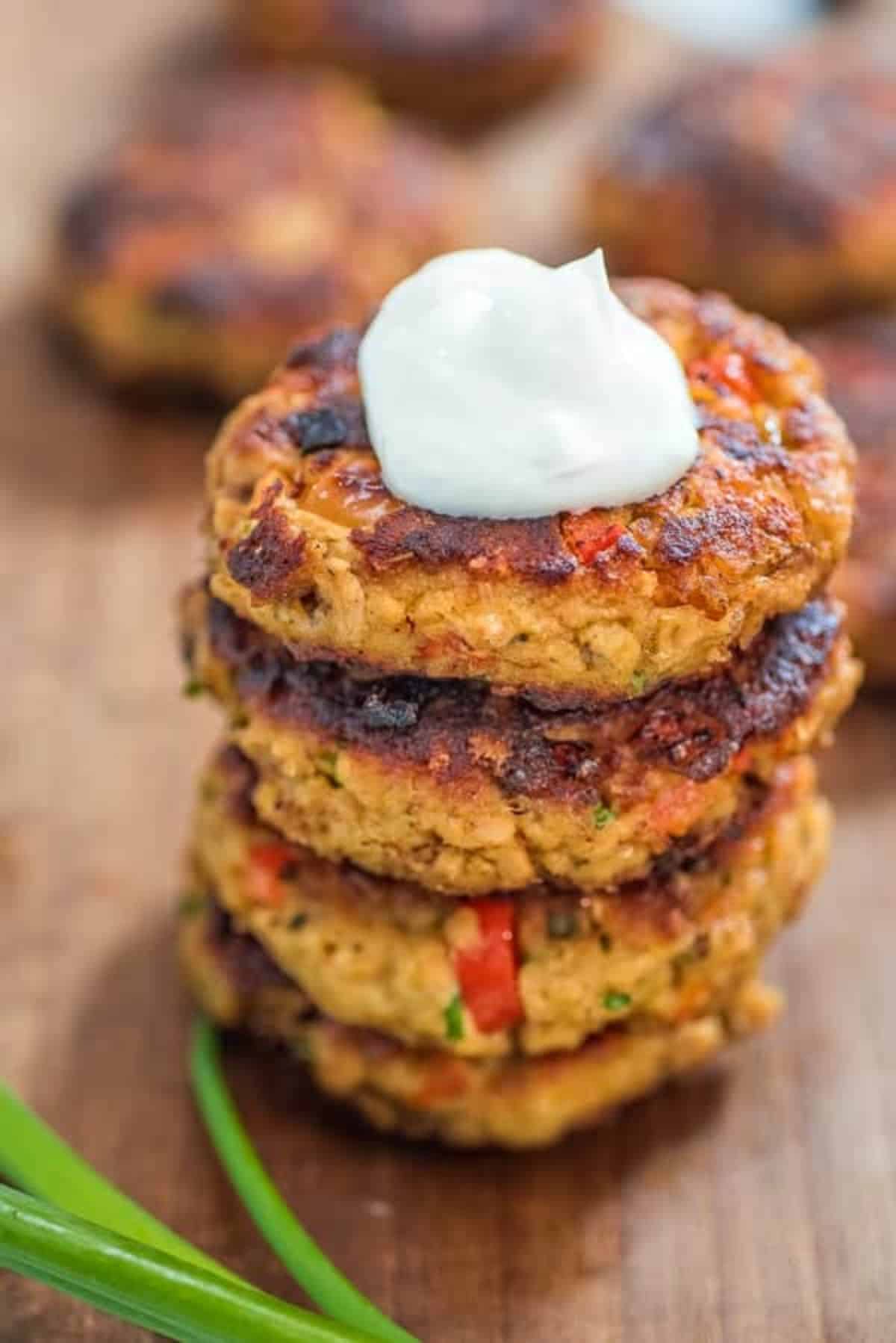 Try this delicious and easy salmon patty recipe next time you go camping and watch as guests at the table savor every bite.
What you'll love about this recipe is how it uses canned salmon and simple ingredients that are easy to pack on your camping trip.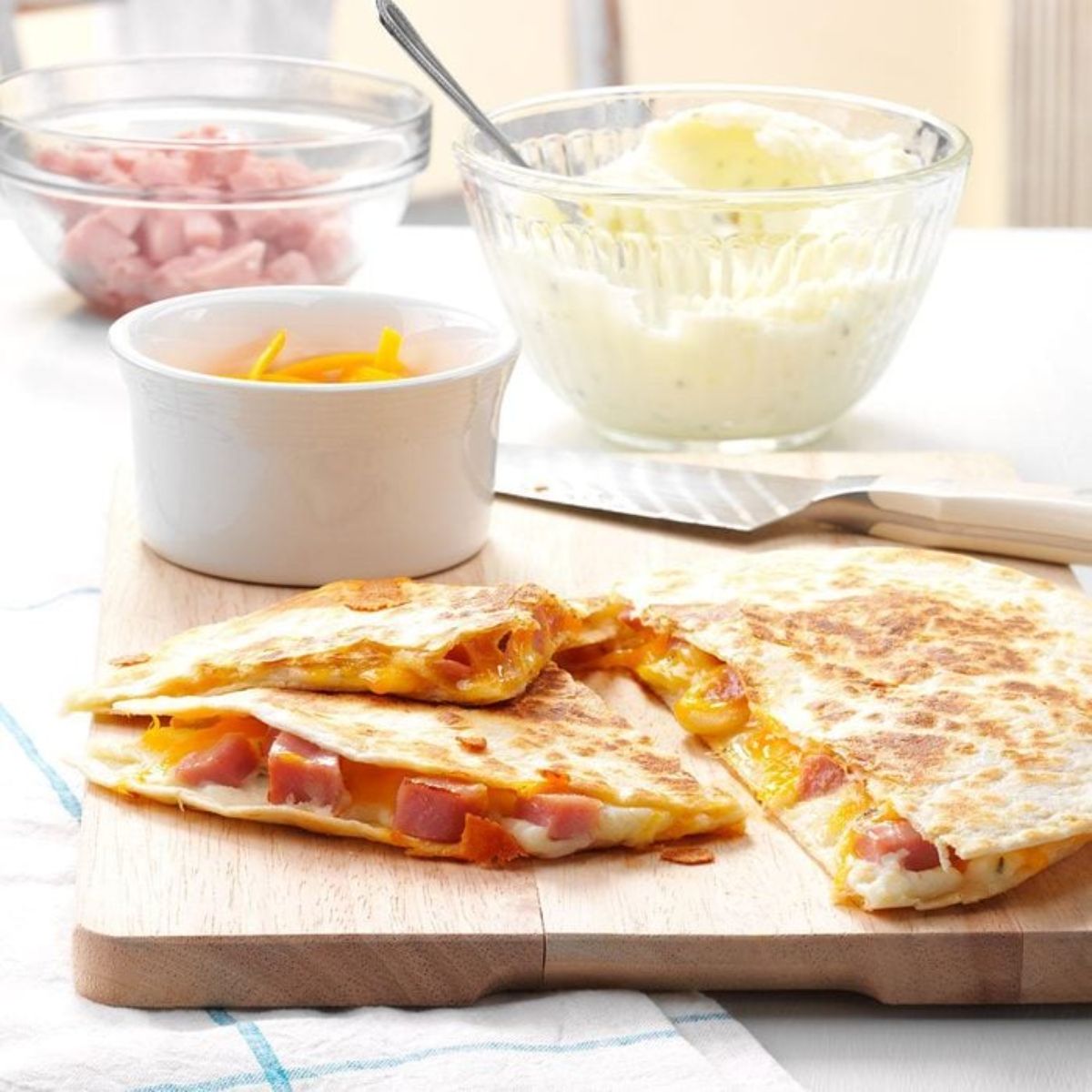 Make meal prep simple with one of the best griddle recipes for camping, pierogi quesadillas.
This recipe uses boxed mashed potatoes, tortillas, ham, and cheese for a creation that everyone at the table or fireside will enjoy. You'll love this recipe because it tastes incredible, is easy to make, and uses lightweight ingredients that won't weigh down your camping cooler.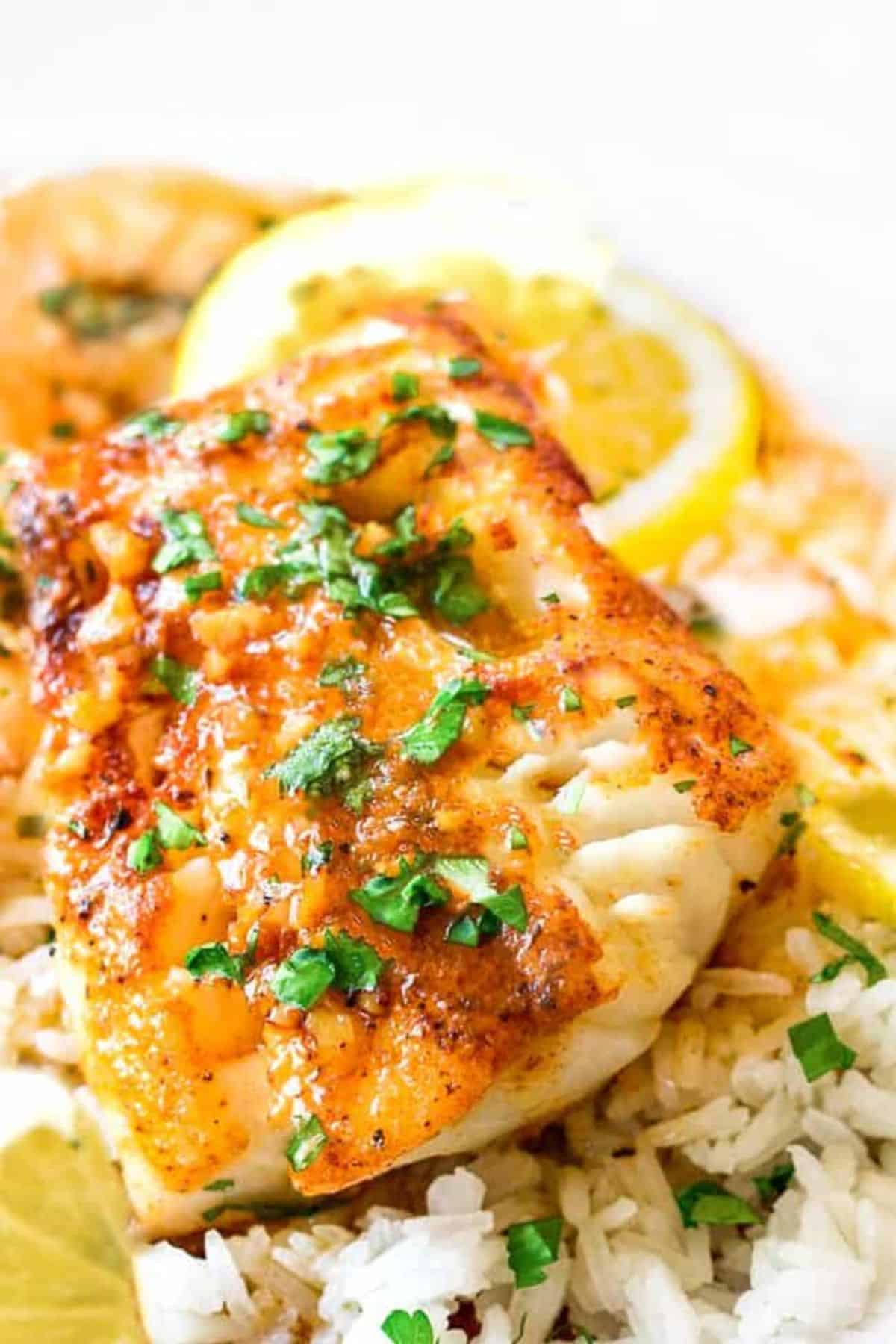 A simple meal can also be exceptionally delicious, and this simple garlic butter cod filet recipe is exactly that. This recipe combines sweet and tart lemon juice with aromatic garlic and juicy cod.
In only 30 minutes, you'll get rewarded with a flavorful meal that only needs one pan to prepare.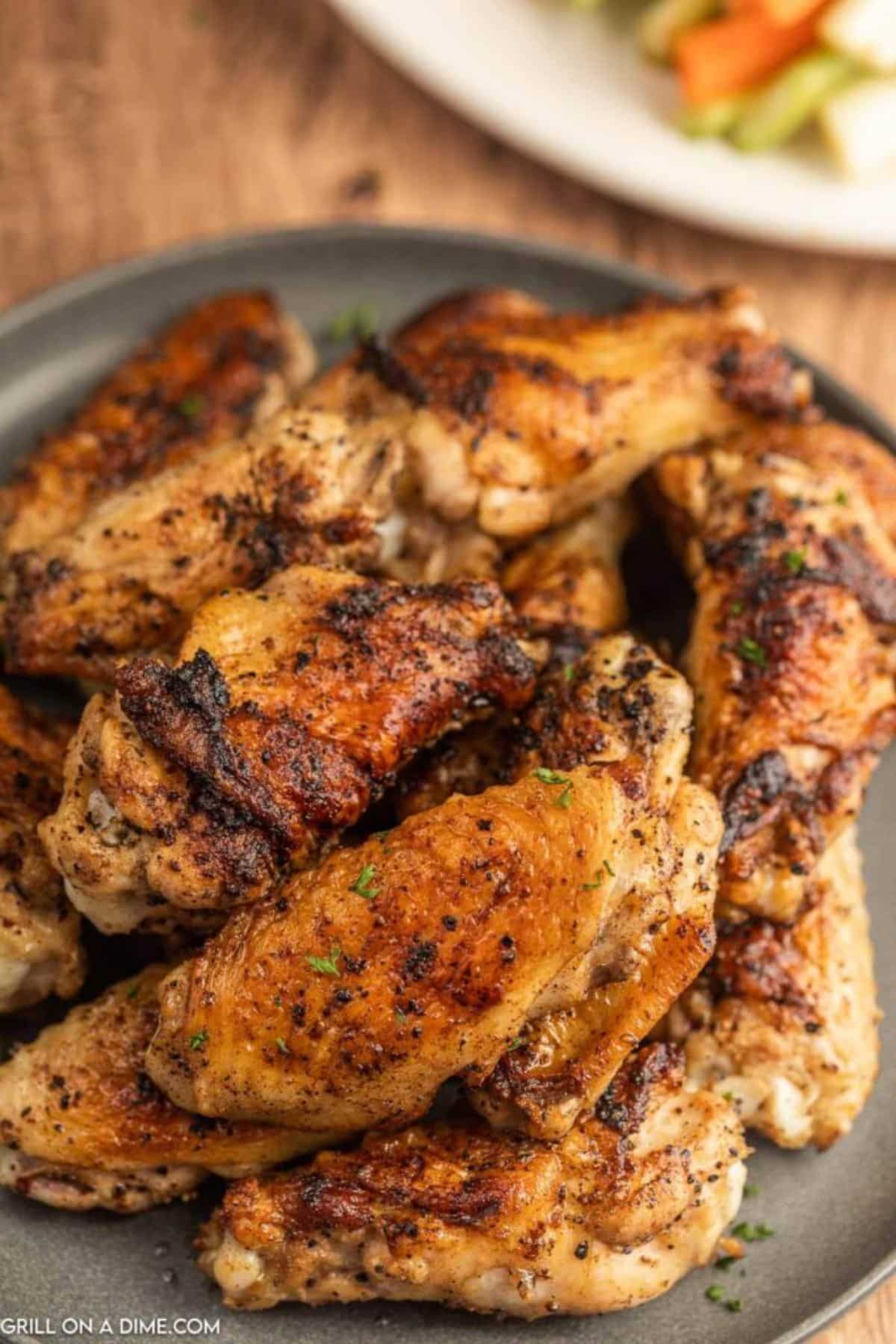 Last but not least, this Blackstone chicken wings recipe is one of the best griddle recipes for camping. Everyone will love gathering together to enjoy these tender and juicy chicken wings. Plus, this recipe only takes 30 minutes to prepare and uses simple ingredients you likely already have stocked in your camper kitchen.
The Last Bite
When you want to whip up a delicious and easy meal, these 27 incredible griddle recipes for camping will make you feel grateful you packed your griddle on your camping trip.
Save this post for meal inspiration so you can spend less time planning and more time enjoying the great outdoors.