Hello everyone! I finally got around to doing a little decorating for Easter today.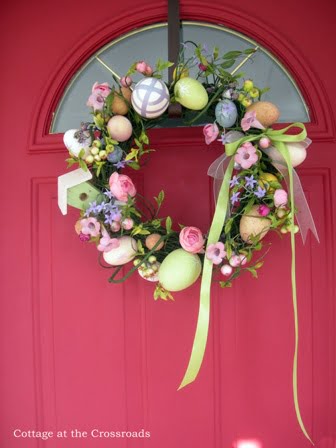 I hung this wreath on our front door. It's a wreath that we've had for about 10 years, but it still looks good to me.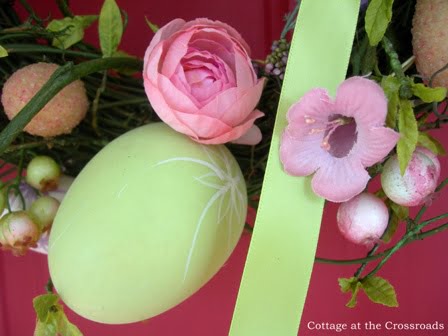 I love all the flowers and painted eggs on the wreath. I did add a new green ribbon this year.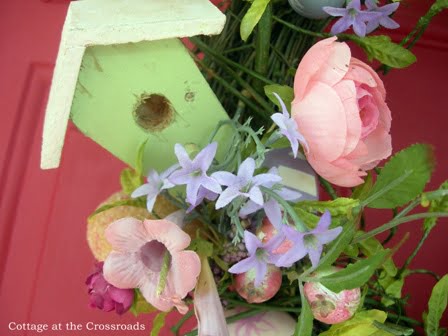 There's a cute little birdhouse on the wreath, too.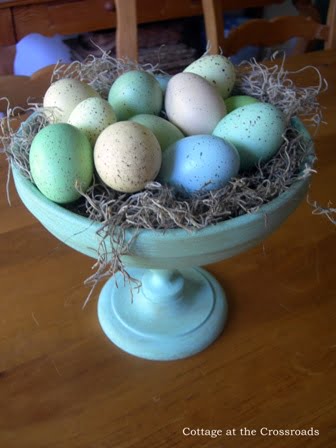 I put some eggs in the wooden pedestal bowl that I painted last summer. I've developed a "thing" for pedestal bowls. Now I have three of them.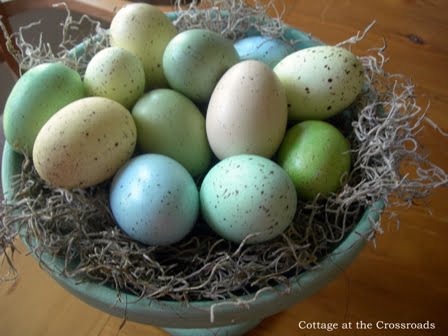 I put Spanish moss in the bowl because I can't use Easter grass. Our cats try to eat it, but for some reason, they don't bother the Spanish moss.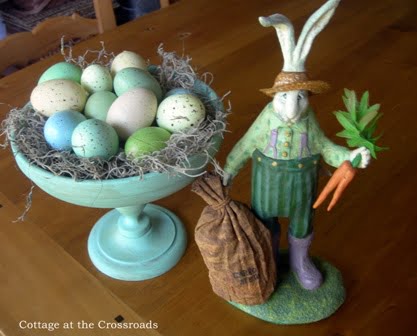 I've had this Farmer Bunny for ages. I always love to see him each year. See his little bag of carrot seeds?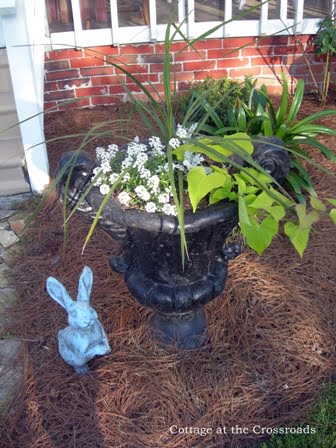 This little bunny stays outside all year long.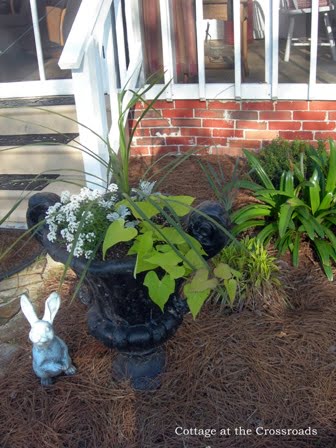 Last week I put some fresh flowers in two of the urns that are in front of our house. The sweet potato vines always do so well in those urns. They will get so large that I have to trim them back when they reach the ground.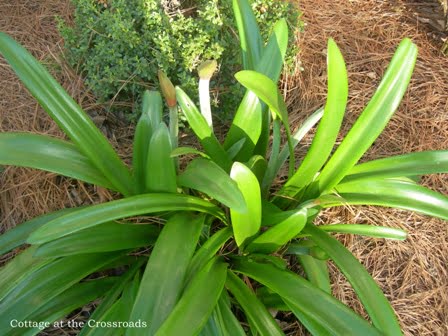 The amaryllis plants are getting ready to bloom. That's what you see blooming in the photo of our house in the header.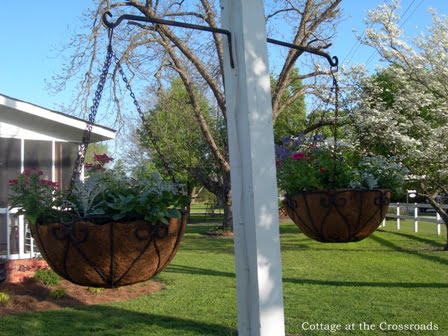 Last week I also planted some flowers in these two hanging baskets that are in the front yard.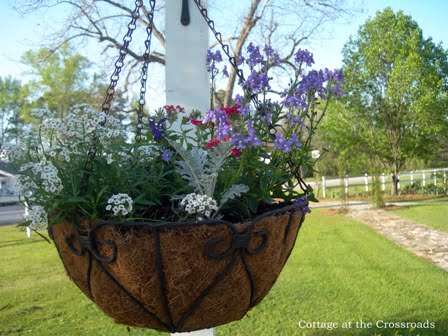 In hanging baskets, I always try to put a thriller, a spiller, and a filler.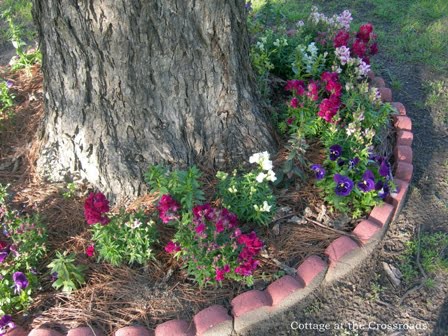 Around the pecan tree, the pansies and the snapdragons are blooming.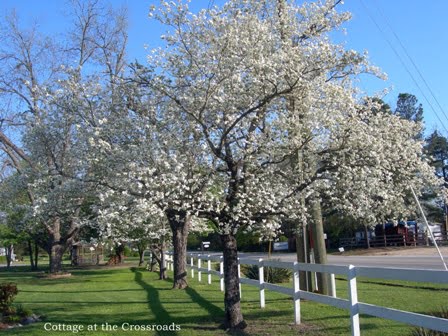 But the most spectacular sight in our front yard is the dogwood trees. They were planted in the 1960s by Leo's brother, Woody. When Leo mowed the grass as a teenager, he used to run over the young trees, and his mother would get all over him for it. Despite that, they survived.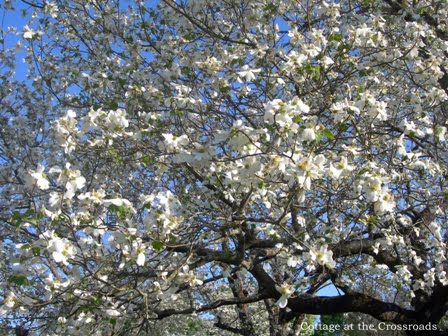 Nature is getting ready for Easter, too.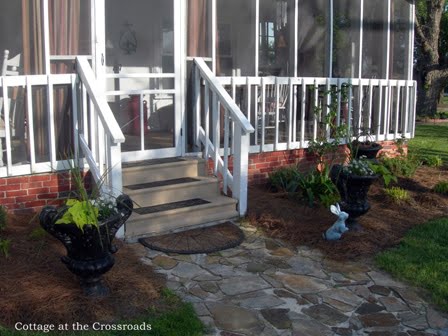 Springtime is our favorite time of year at the Cottage at the Crossroads.