Leo and I have been working on our front porch recently. One of our projects has been taking this drab and faded wood table and reclaiming it.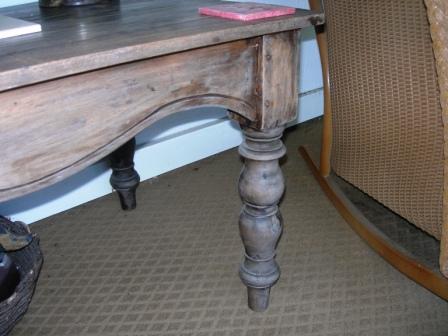 Our porch faces west in the afternoon and the sun has really faded this piece. It's actually a coffee table that we used in another house, but when we moved to the Crossroads, it was too large to use as a coffee table here. So we moved it to the front porch.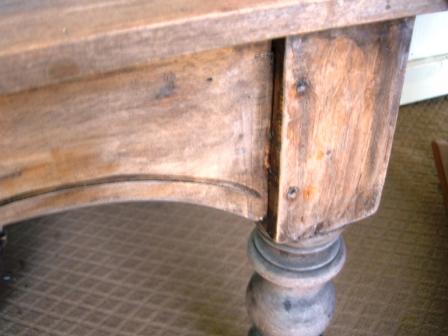 You can really see the sun damage in this photo. So off to Lowe's we went to pick out some paint. I knew I wanted to paint it red because I use red as an accent color on the porch. I selected Valspar Eddie Bauer Crimson because I was trying to match the red in this new pillow.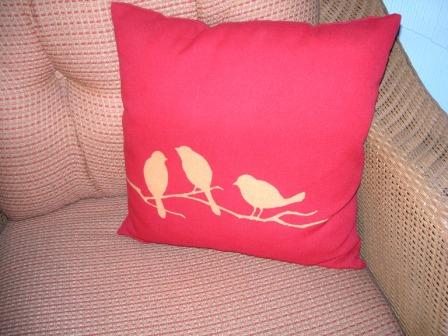 I also picked up a small can of dark walnut stain and polyurethane in a satin finish because I knew that I wanted a wood finish on the top of the table.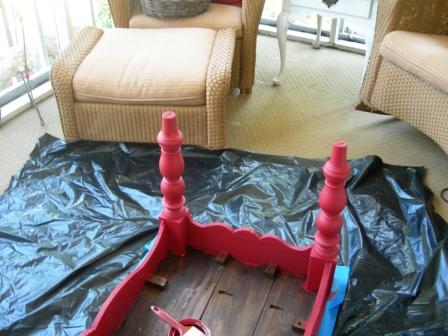 Here I have painted the legs of the table and I am already loving this shade of red.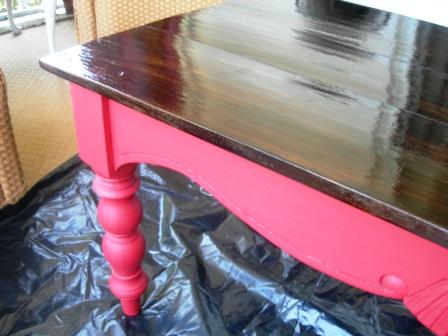 Here's the newly stained top with a coat of the polyurethane.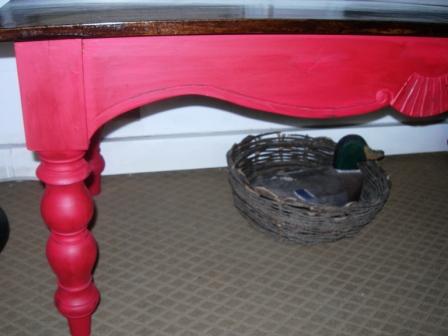 As I was staining the top, I used my cloth and rubbed some of the stain on the red part. I also did a little distressing which is hard to see in the photos.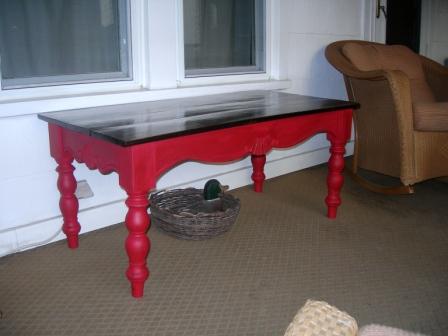 And here is the finished table on the porch. Leo and I both loved the color so much that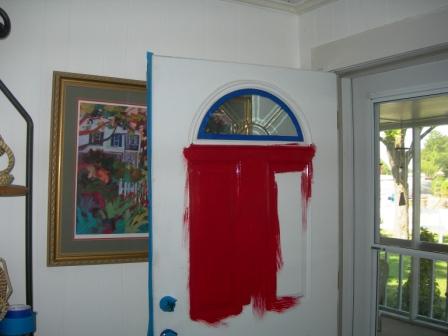 we decided to paint our front door this color!