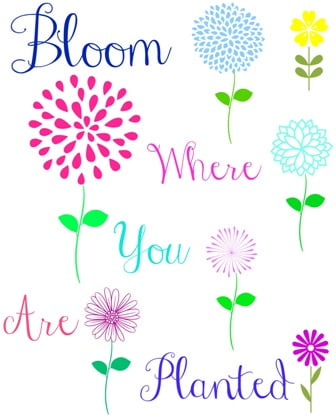 Hi everyone! Y'all know how much Leo and I like to garden, right? Not only do we like to grow vegetables, we also enjoy flower gardening, too. And since gardening is pretty much on the minds of a lot of us, I decided to create some printables for ya! Here's one of my favorite gardening quotes, but it really isn't just about gardening, is it? It really is all about having a good attitude and being grateful for all you have, which I think is one of the most important attributes a person can have. In other words, love where you live!
Now, I'm new to this printable business, but if you like this quote as much as I do, you should be able to right click, save it to your computer, open it as a pdf file, and print out your own copy.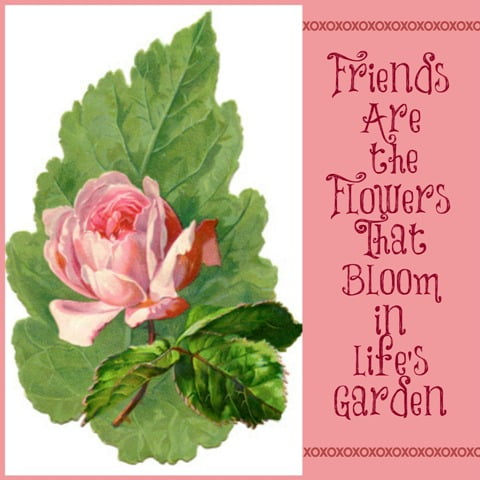 Everybody knows how much I love roses, don't ya? But I love my friends even more. So I created this printable using that beautiful rose graphic that I got from The Graphics Fairy. Karen has thousands of free graphics that you can use for a multitude of projects. You should check out her site if you've never been there! I think I'm going to use this printable as a gift card attached to a real blooming plant, but you can print it and use it any way you like!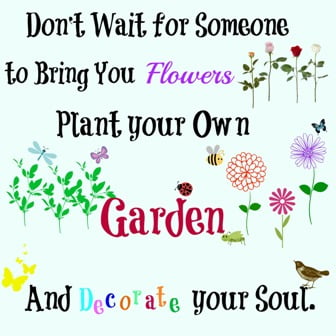 And here's the last one I created. Nothing make my little heart sing more than seeing things grow in our garden, but I think the real message here is to create your own happiness by doing what you love.
And by the way, I LOVE creating these printables and I hope you find a use for them. If you have any trouble getting them to print, just let me know in the comments and I'll see what I can do. By the way, I'm a total newbie at this!