Do you love flowers? If so, you're going to love seeing my beautiful flowers around the cottage this year!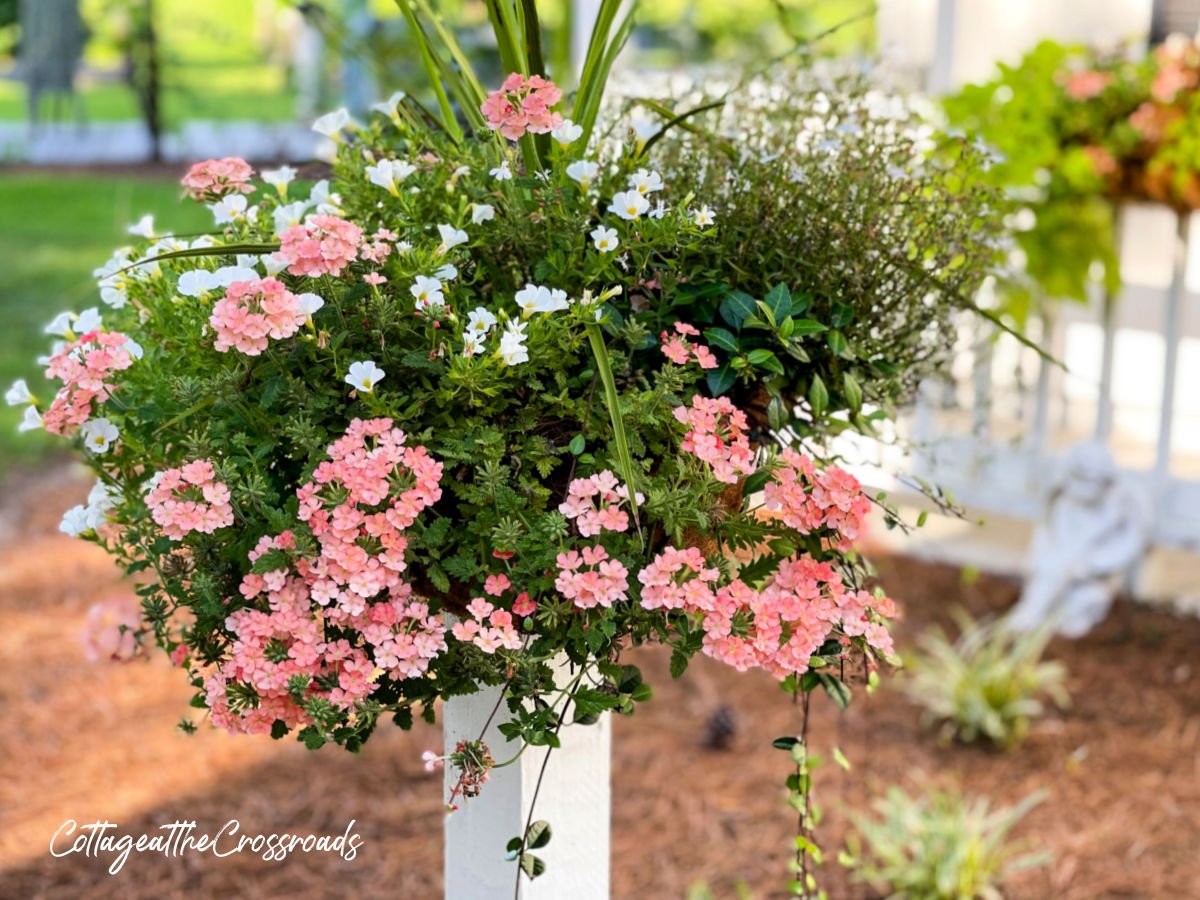 Gosh, friends! Here it is July and I thought it was time for me to show you the flowers growing around the cottage this year.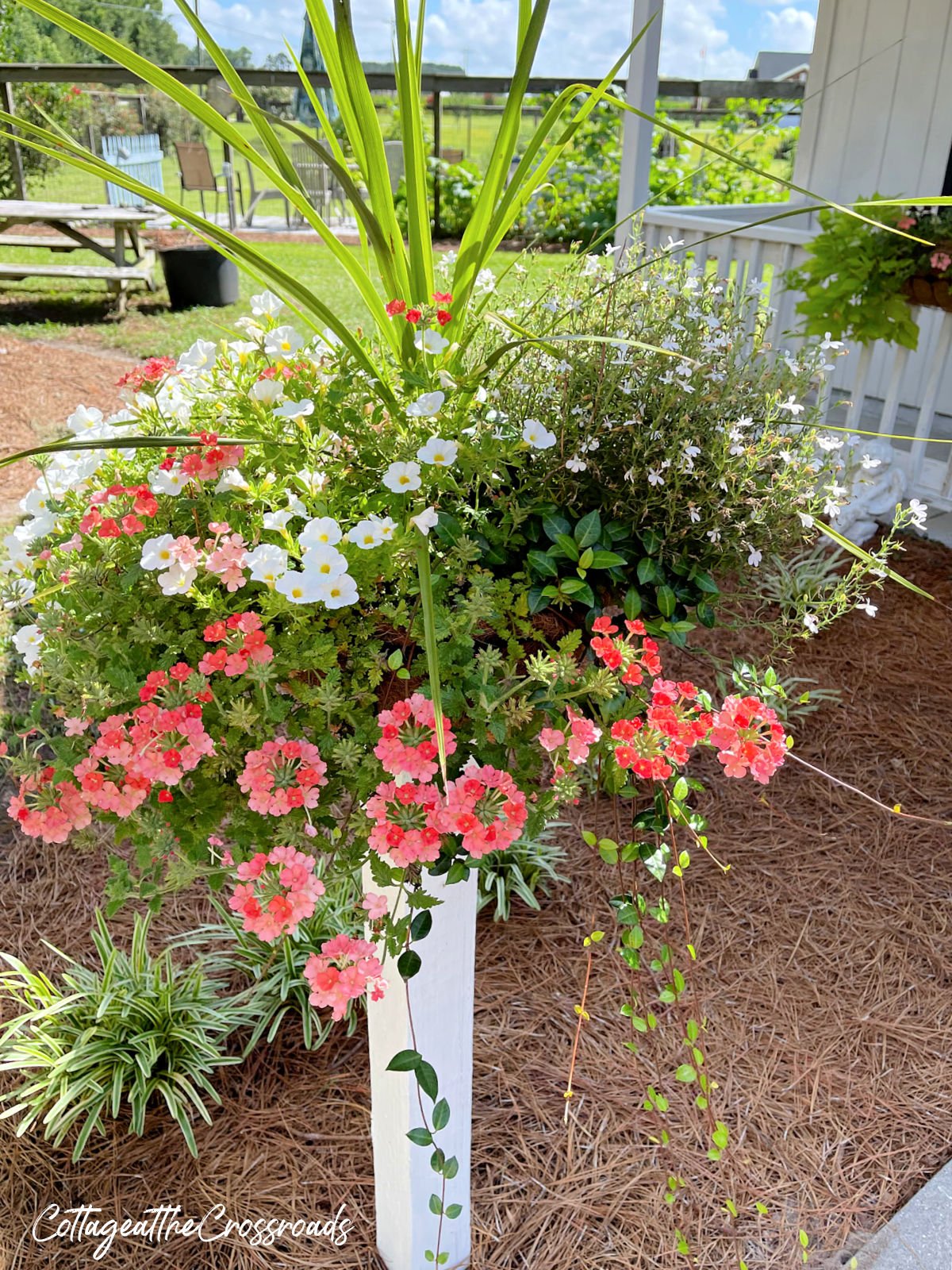 You probably remember the flower baskets that we mounted on wooden posts years ago, right?
Well, they have been extraordinarily beautiful this year.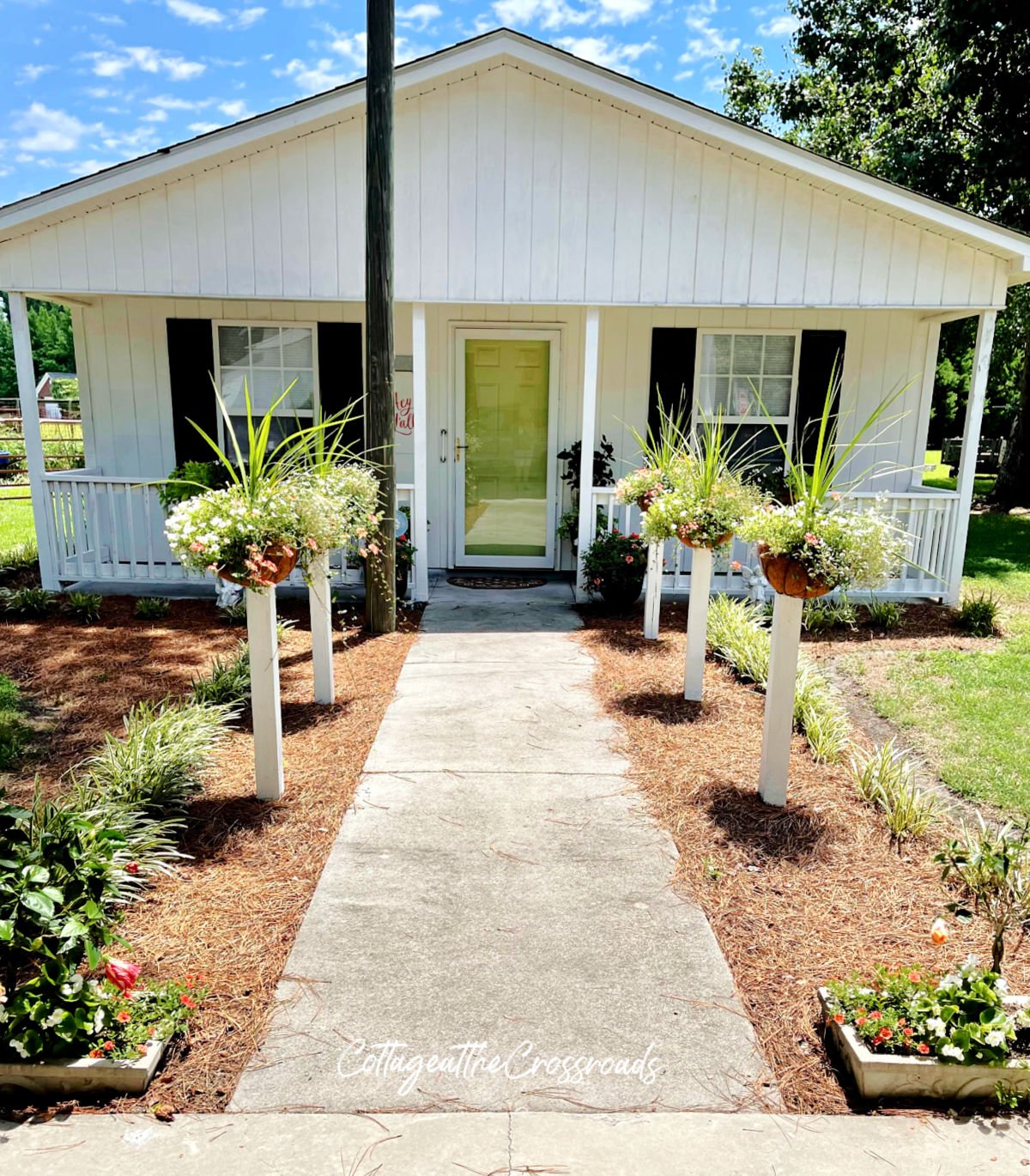 There are five of them in front of my craft studio.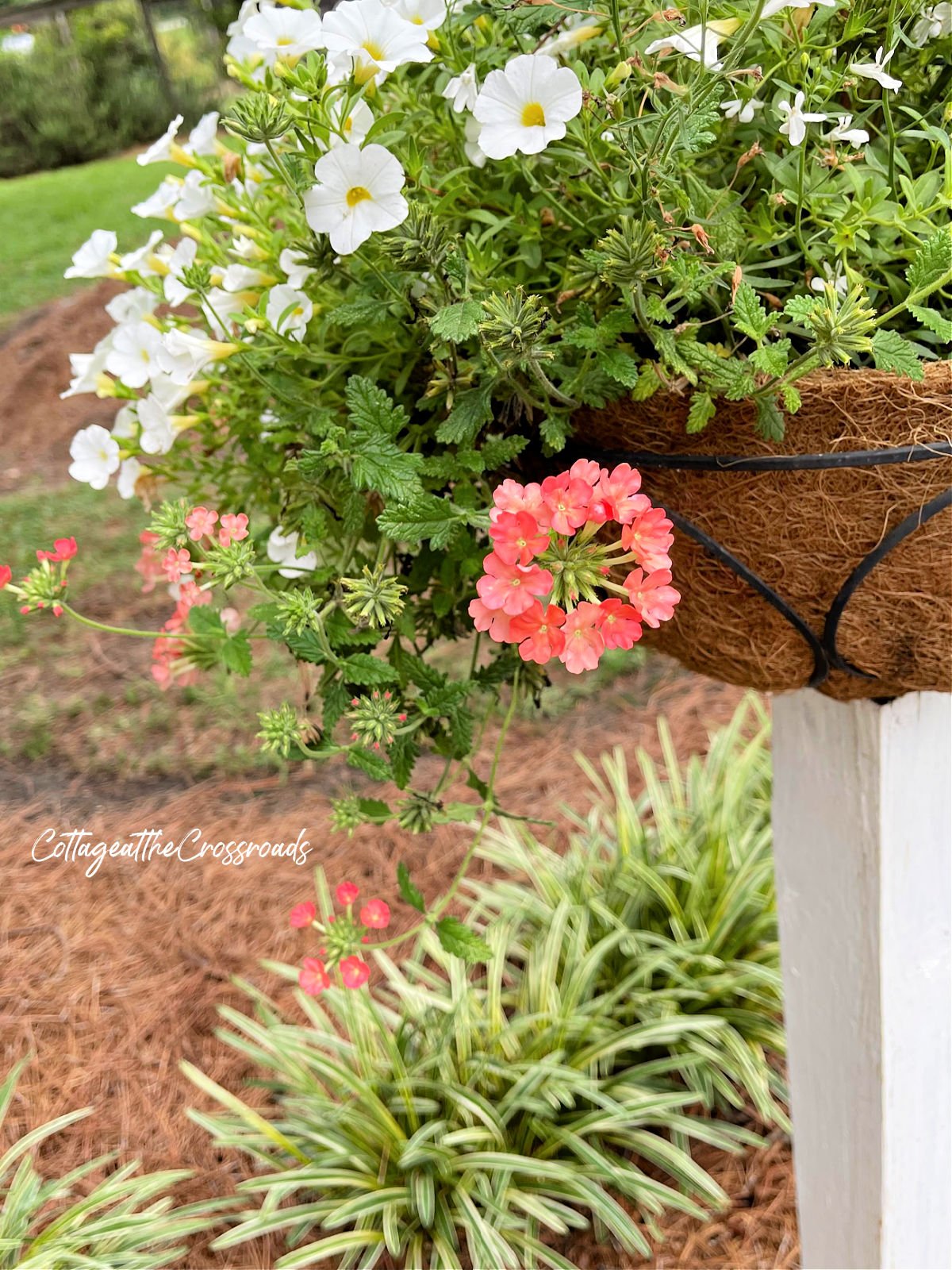 In the photo above, you can get an idea of how the baskets are mounted onto the wooden posts. For more information, you can visit this post: FLOWER BASKETS MOUNTED ON WOODEN POSTS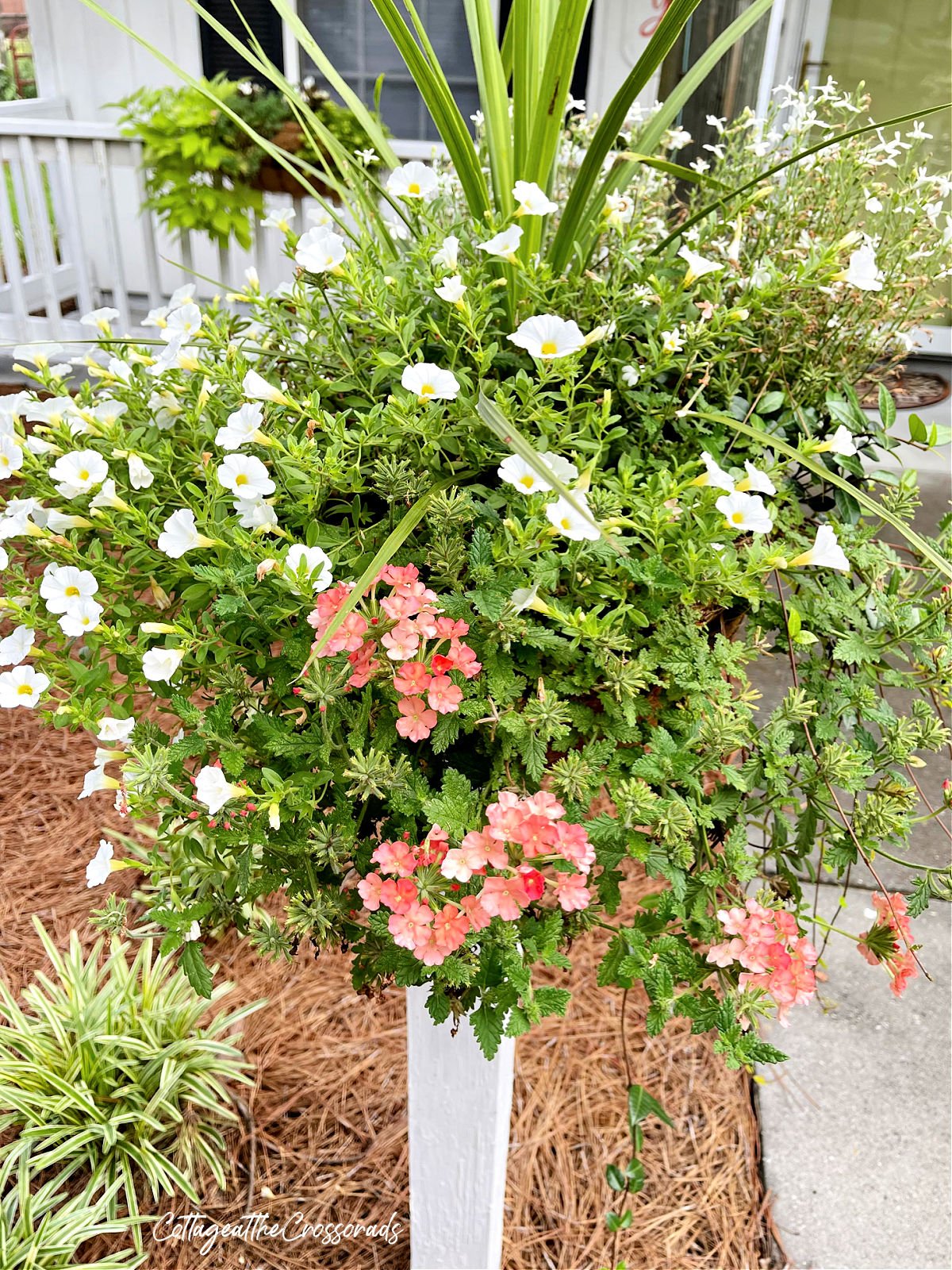 This year I planted the basket with a mix of flowers that have proven to be winners this year. I love, love, love the coral colored verbena mixed with the white calibrachoa (million bells.) The spiky dracaena provides height and interest in the middle.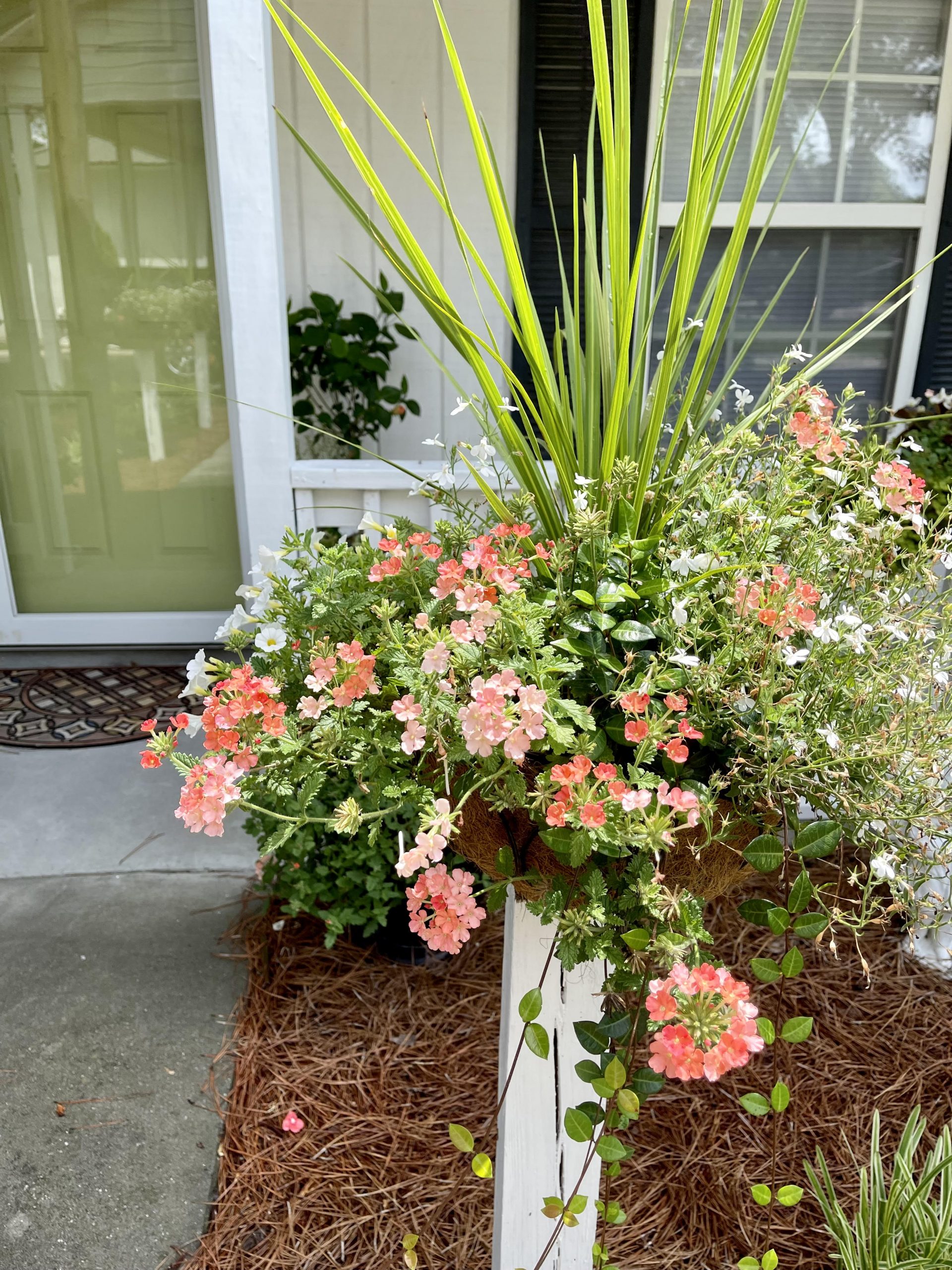 There is also some white lobelia mixed in. The vine that you see draping down is Asiatic jasmine. It makes a great ground cover but I will keep it trimmed so that it won't reach the ground here.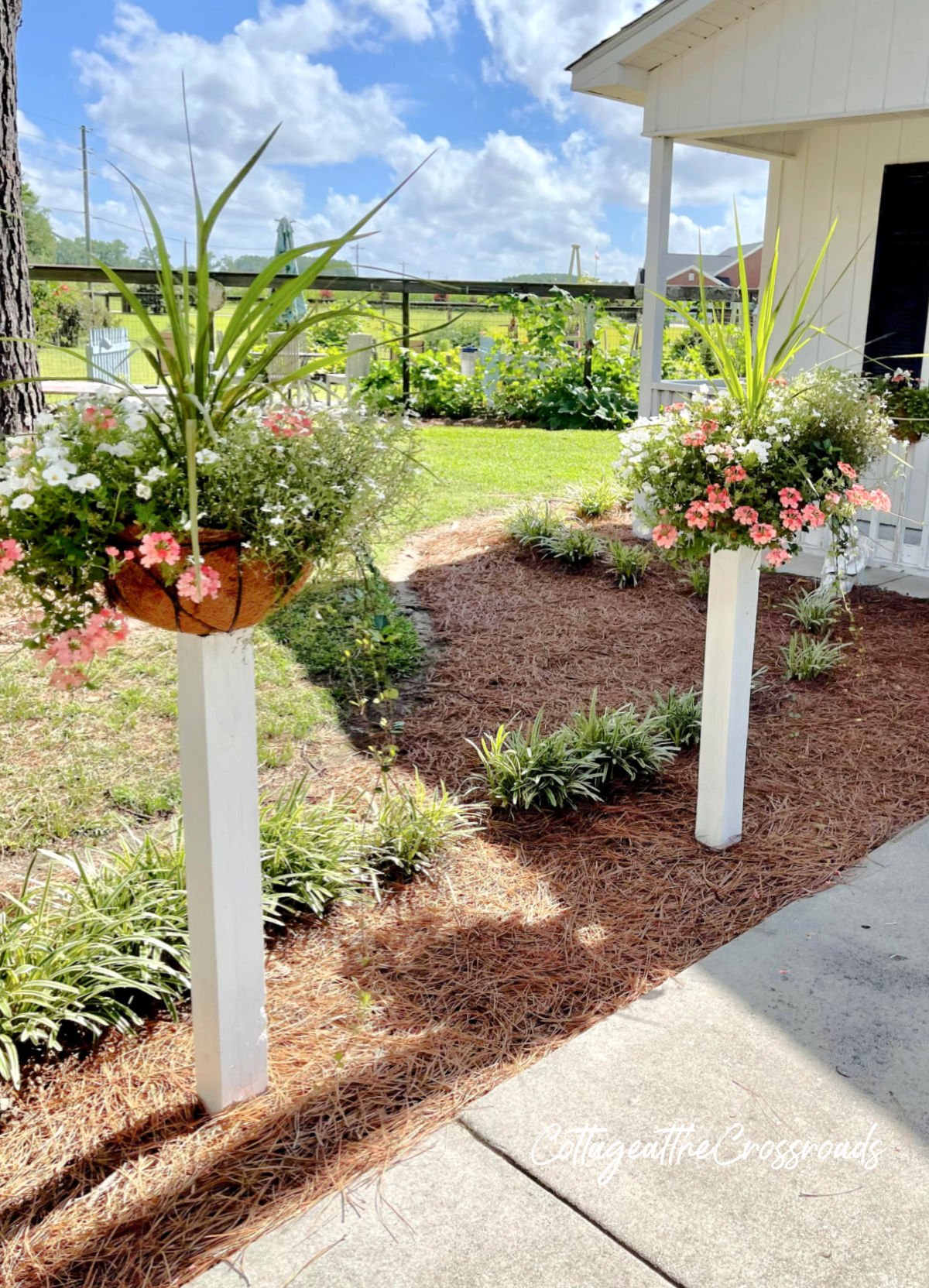 The baskets do have to be watered daily, but luckily, we have had several showers lately, giving me relief from my watering chores.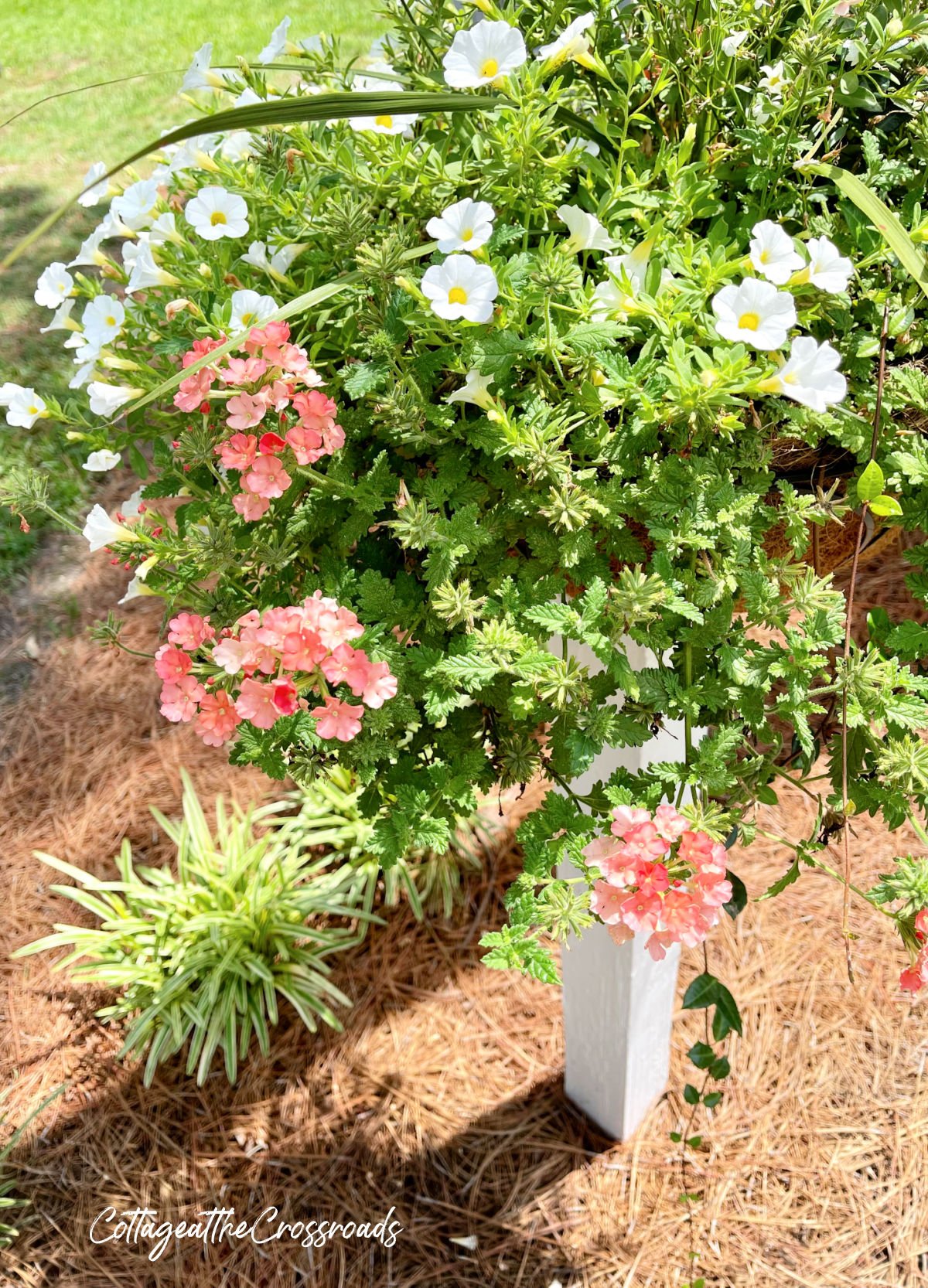 But I really don't mind watering these beauties because I get so much enjoyment from seeing the flowers around the cottage.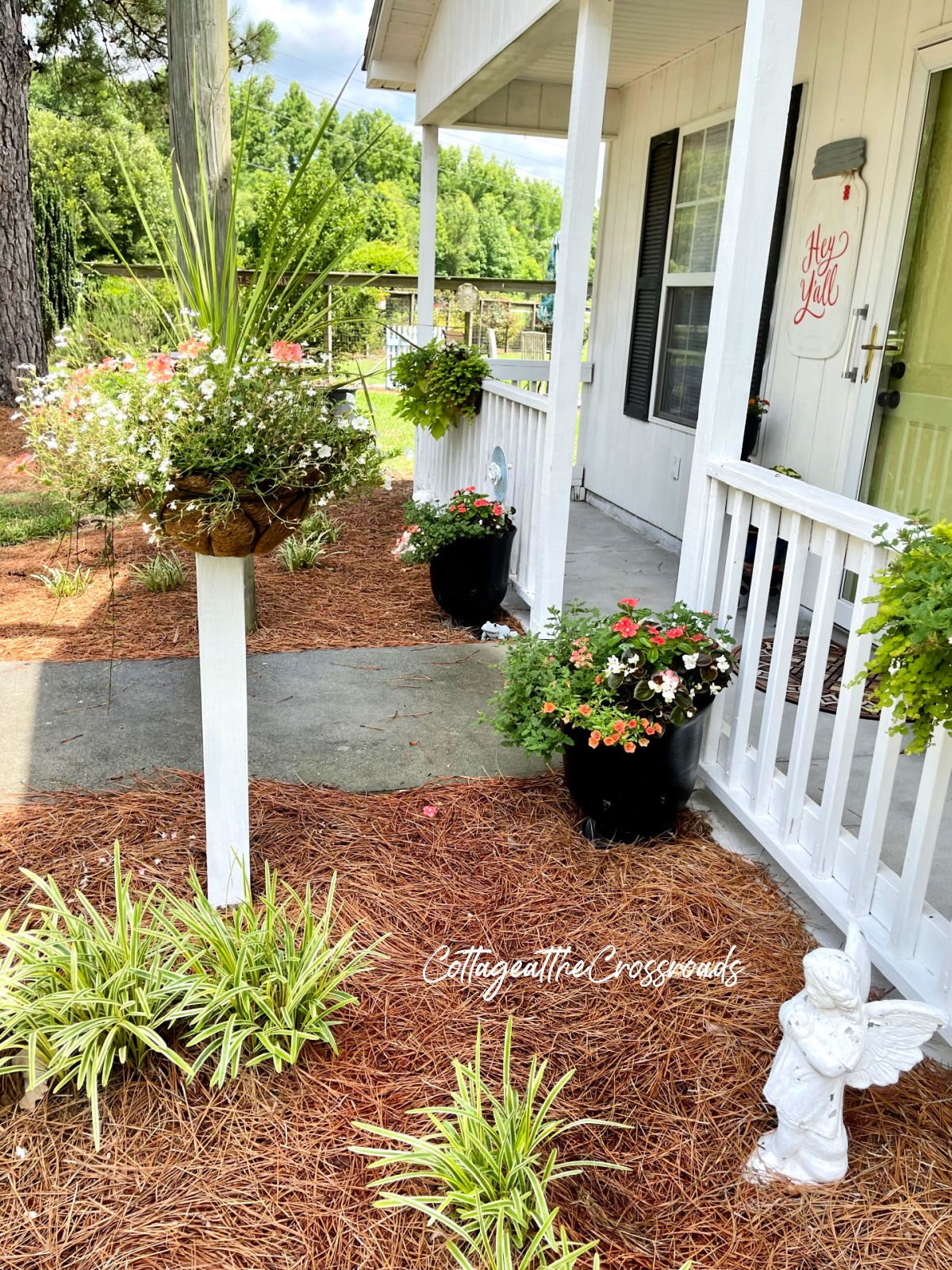 This year I placed these black pots in front of the craft studio. They used to be on the front porch but I like them better here. I also added the two window boxes to the railing. All of them are planted with a variety of white, coral, and orange flowers.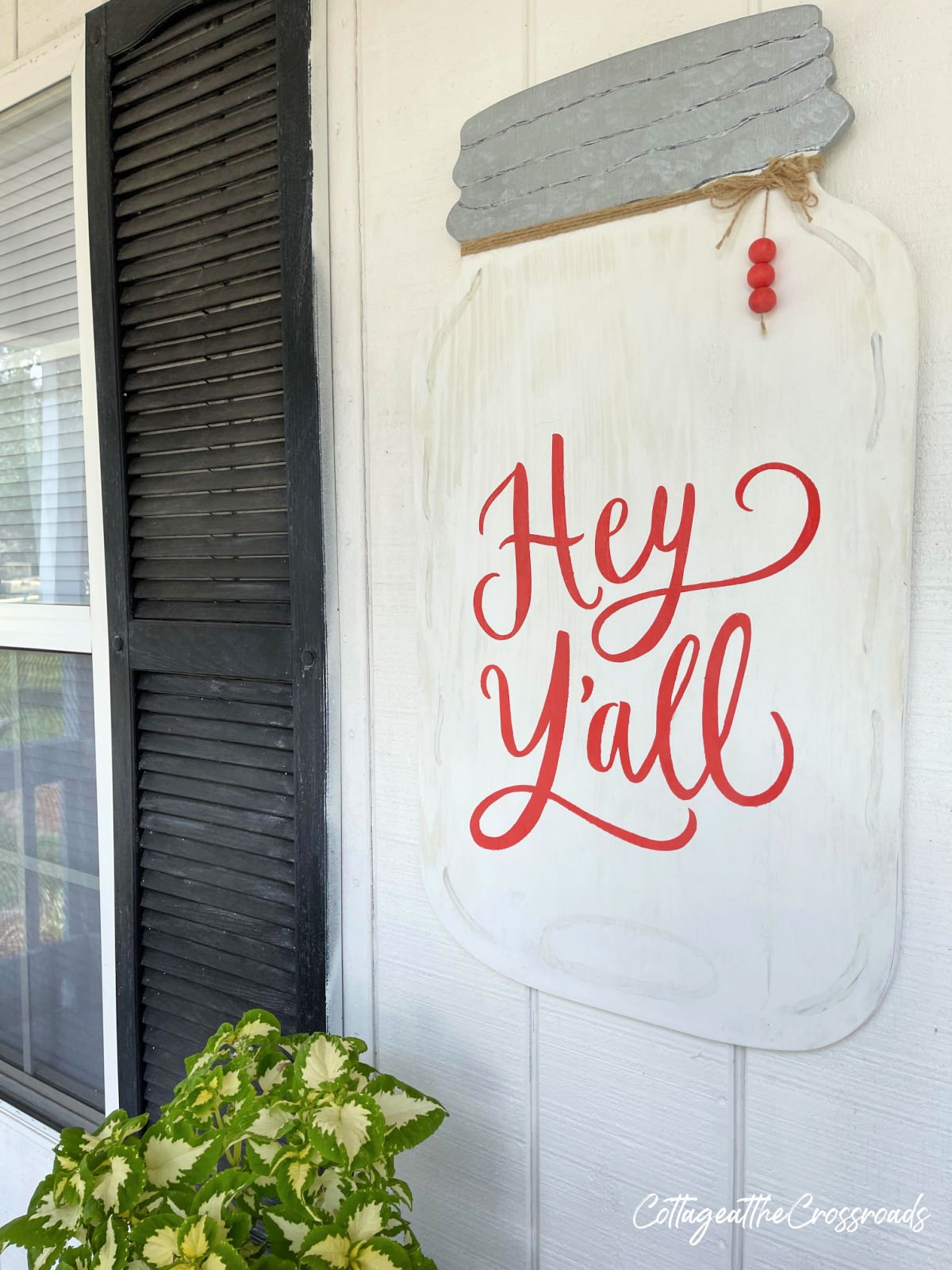 The large wooden Mason jar's greeting is done in a coordinating color. I used tulip chalk paste by Chalk Couture to make the lettering.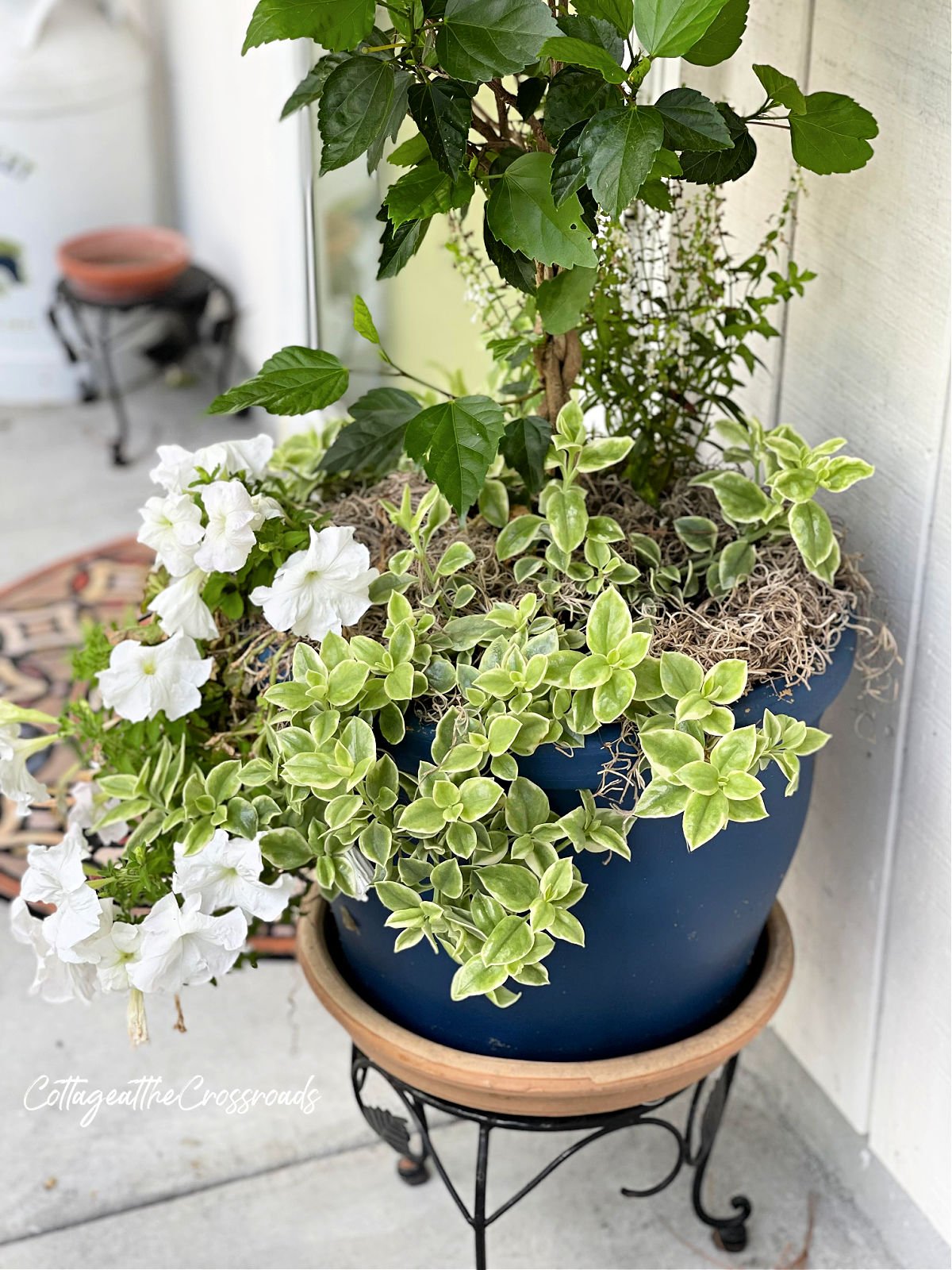 Beside the door to the craft studio is a large pot planted with mezoo trailing red, white petunias, and a peach colored hibiscus. The mezoo is one of my favorite plants, and you can read more about it in this post: MEZOO TRAILING RED-MY FAVORITE SUCCULENT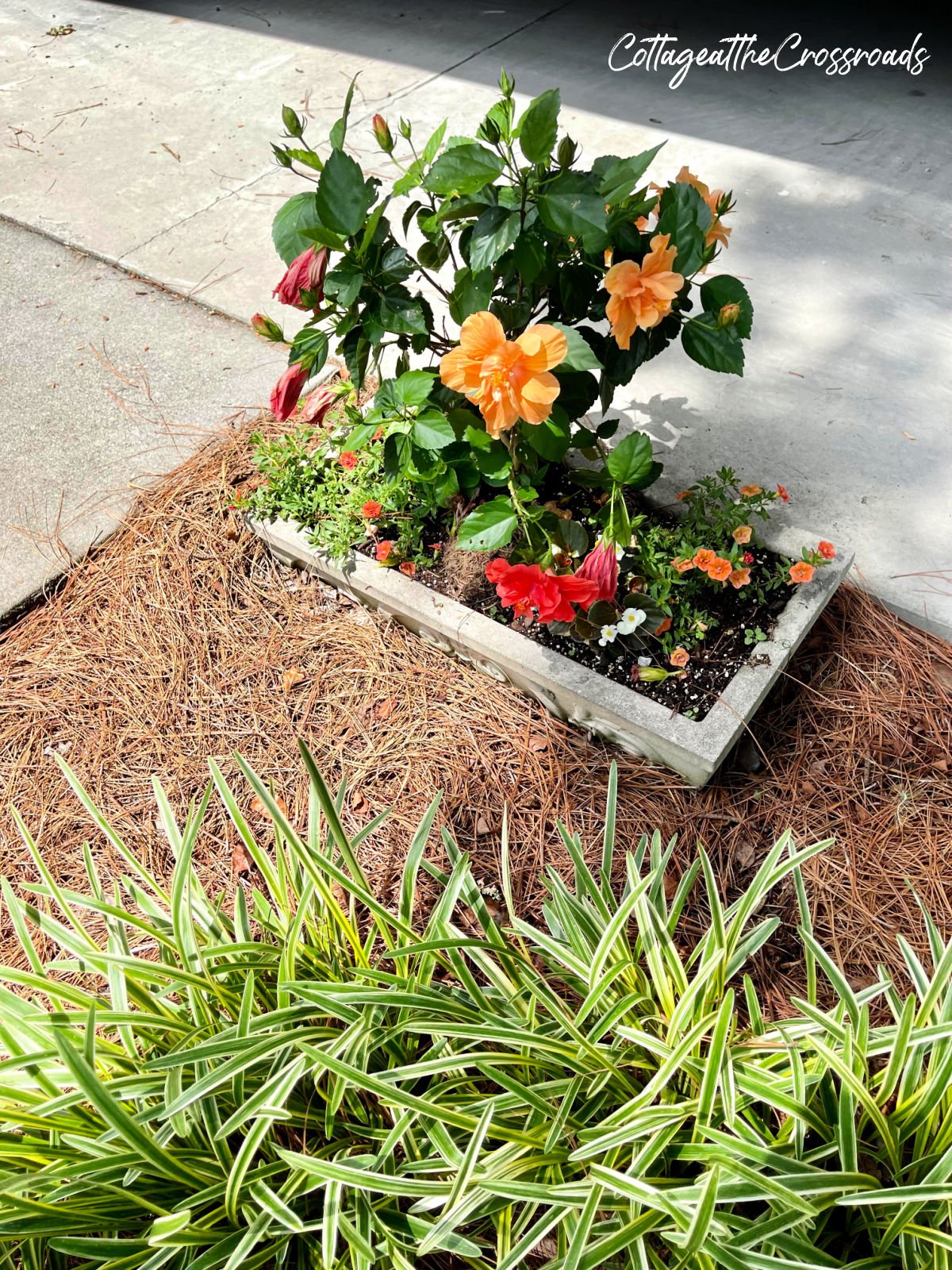 These planters beside the sidewalk to the craft studio are planted with peach and coral colored hibiscus as well as some coral calibrachoa. These plants do well in our heat here in South Carolina.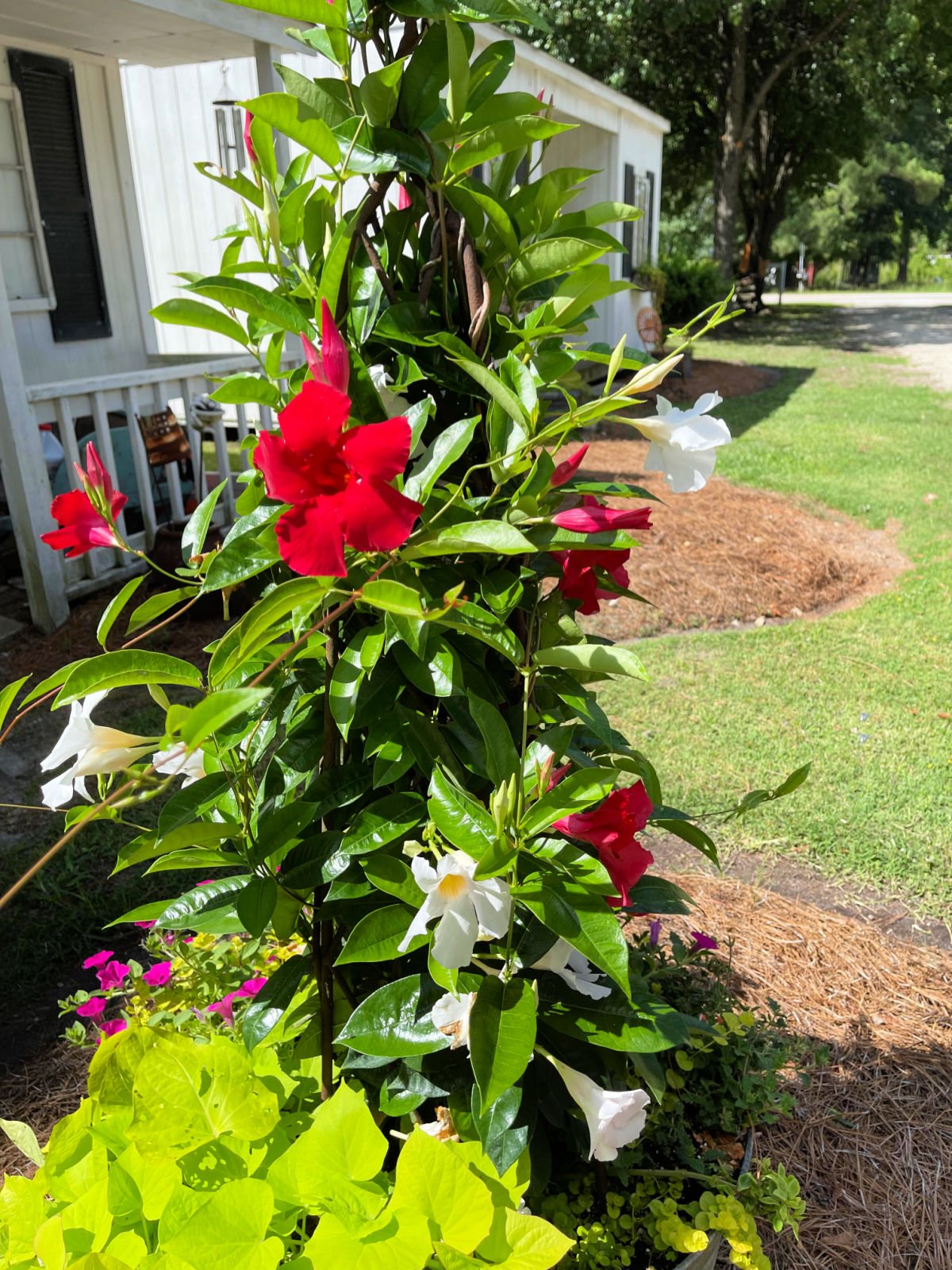 This spot used to have a whiskey barrel on a stump but it deteriorated and we replaced it with a galvanized tub. I purchased a white mandevilla for it but to my surprise, some of the blooms are red. I think I will always mix the colors from now on! There is also a sweet potato vine, some creeping jenny, and some other odd plants that I threw in.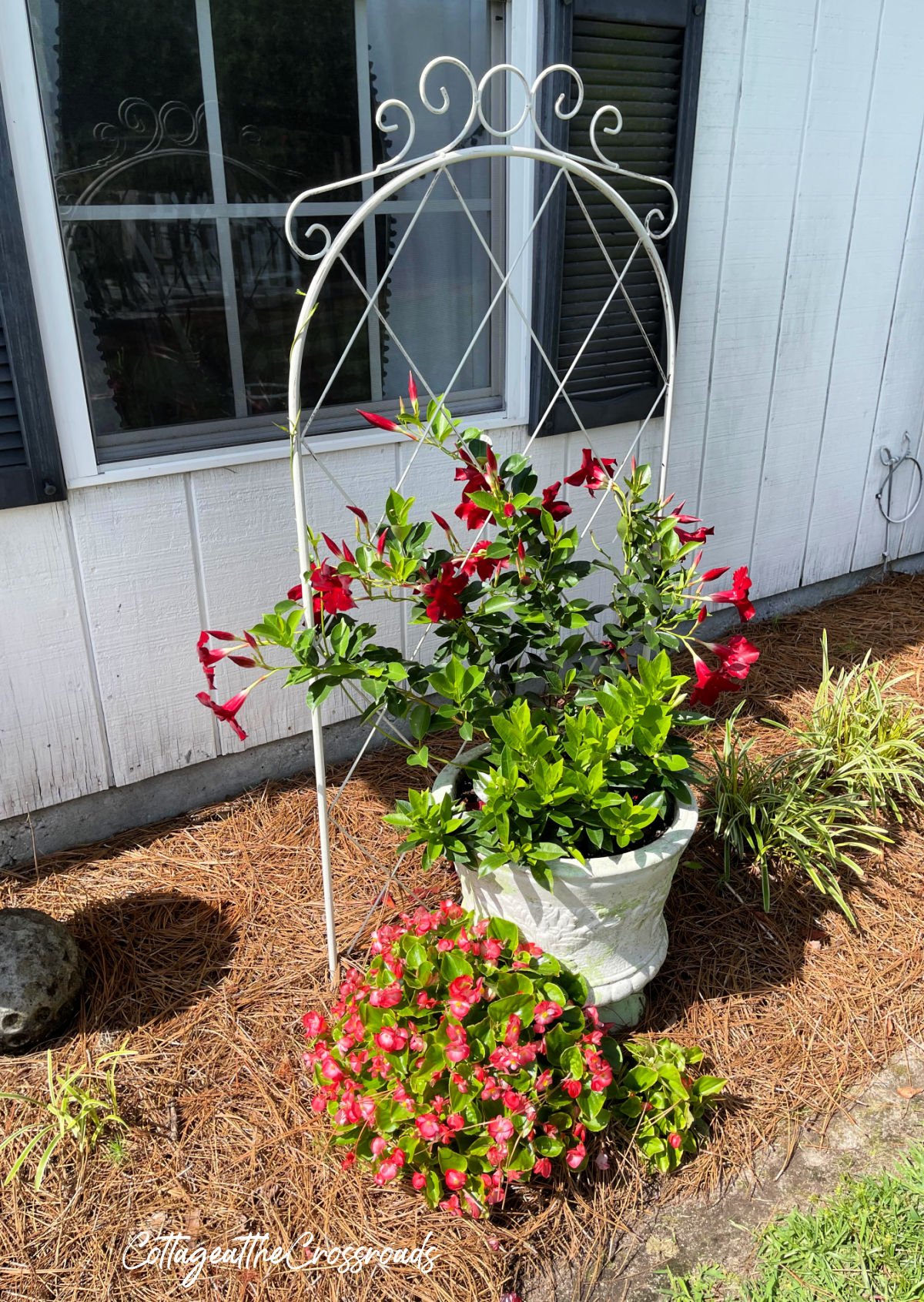 On one side of the craft studio is a white trellis with a pot of white and red diplandenia. Are you familiar with it? It is a tropical like mandevilla but doesn't really climb. I have been attaching the red ones to the trellis with zip ties.
The begonias that you see in the above photo came back from last year. They were my mother's favorite.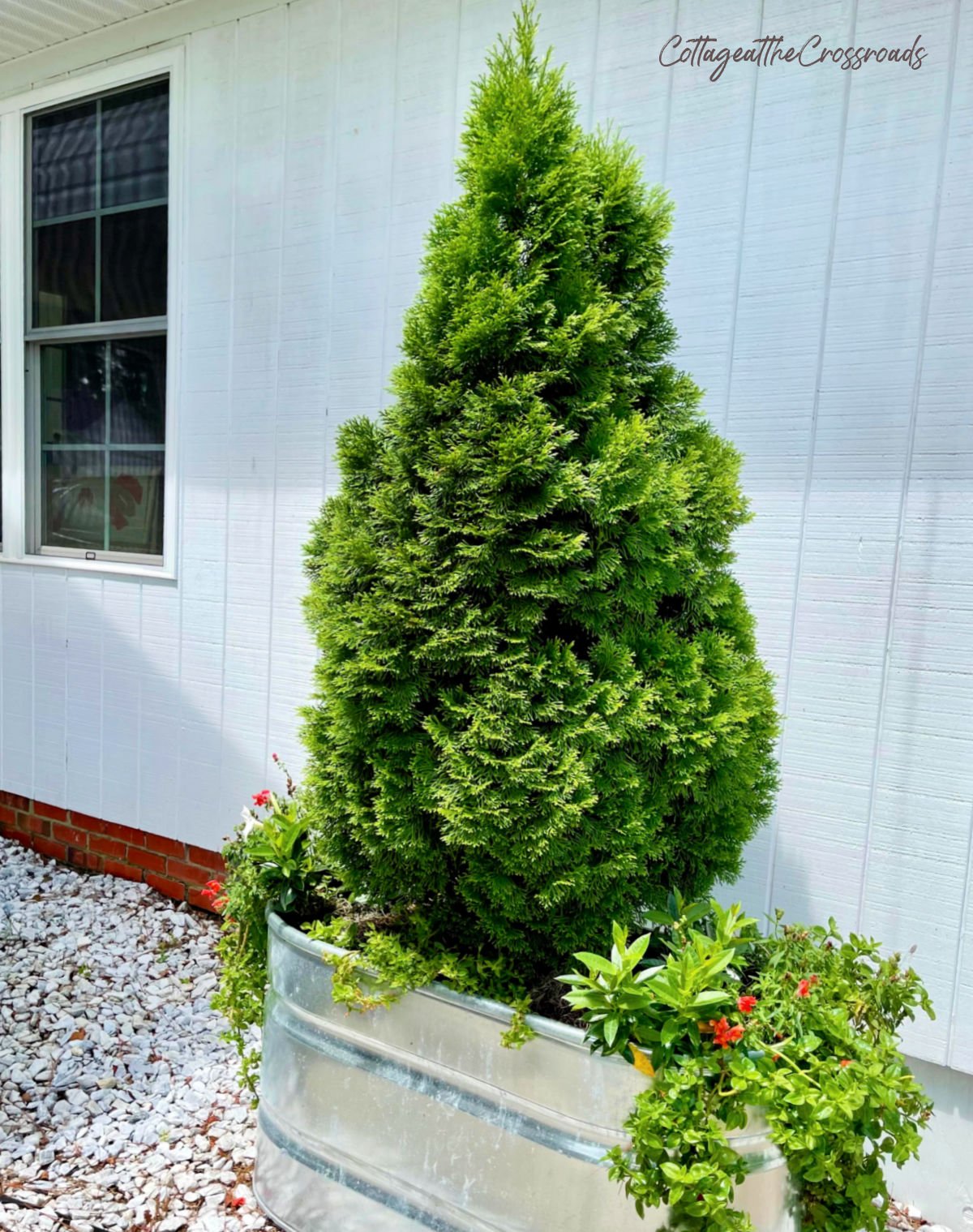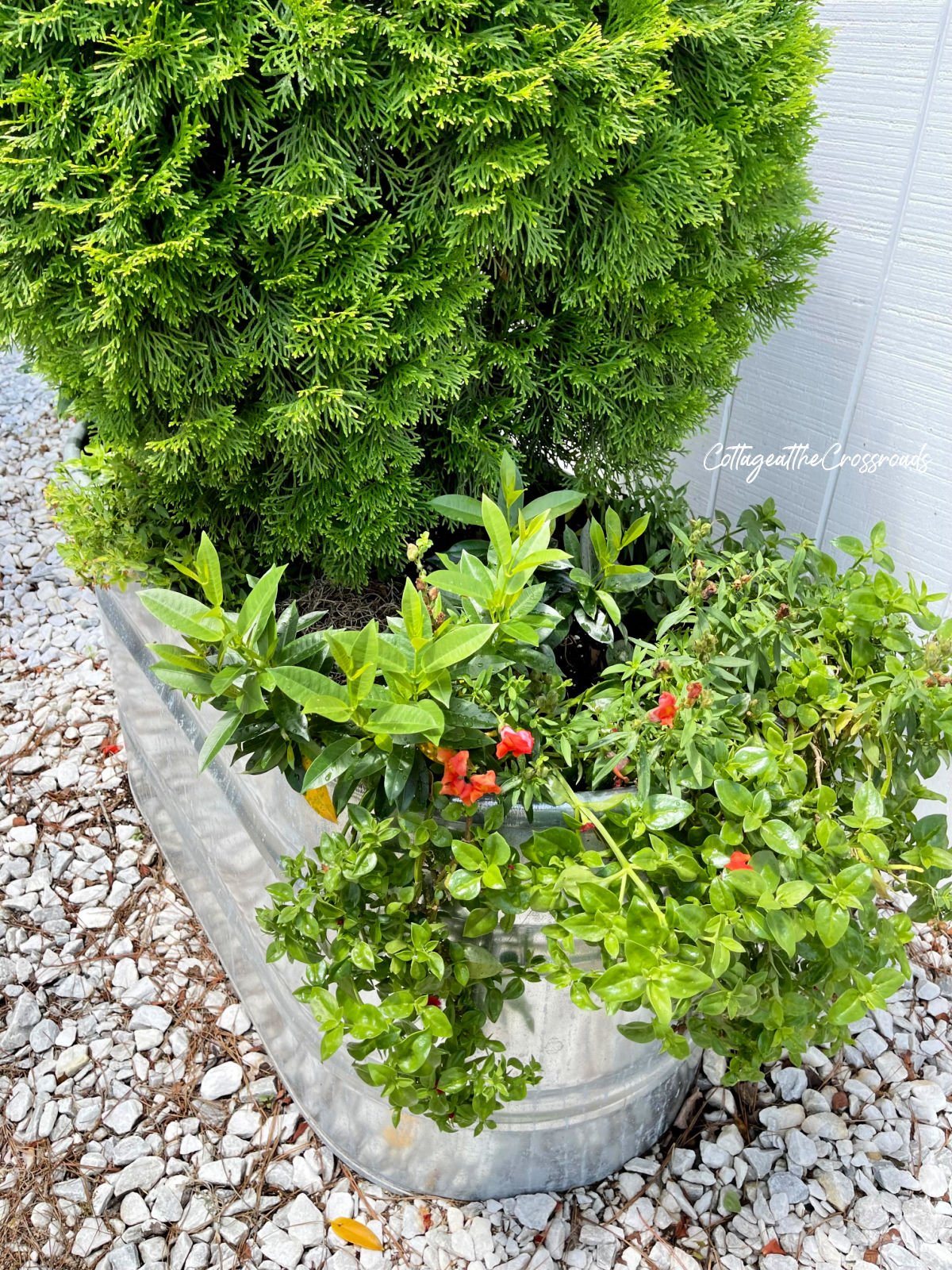 Near our back door, we have a tree growing on a metal watering trough! It has gotten huge! Underneath it are a variety of plants.
Inside are some coral snapdragons that I planted two years ago. They survive our mild winters but the heat usually gets them during the summer.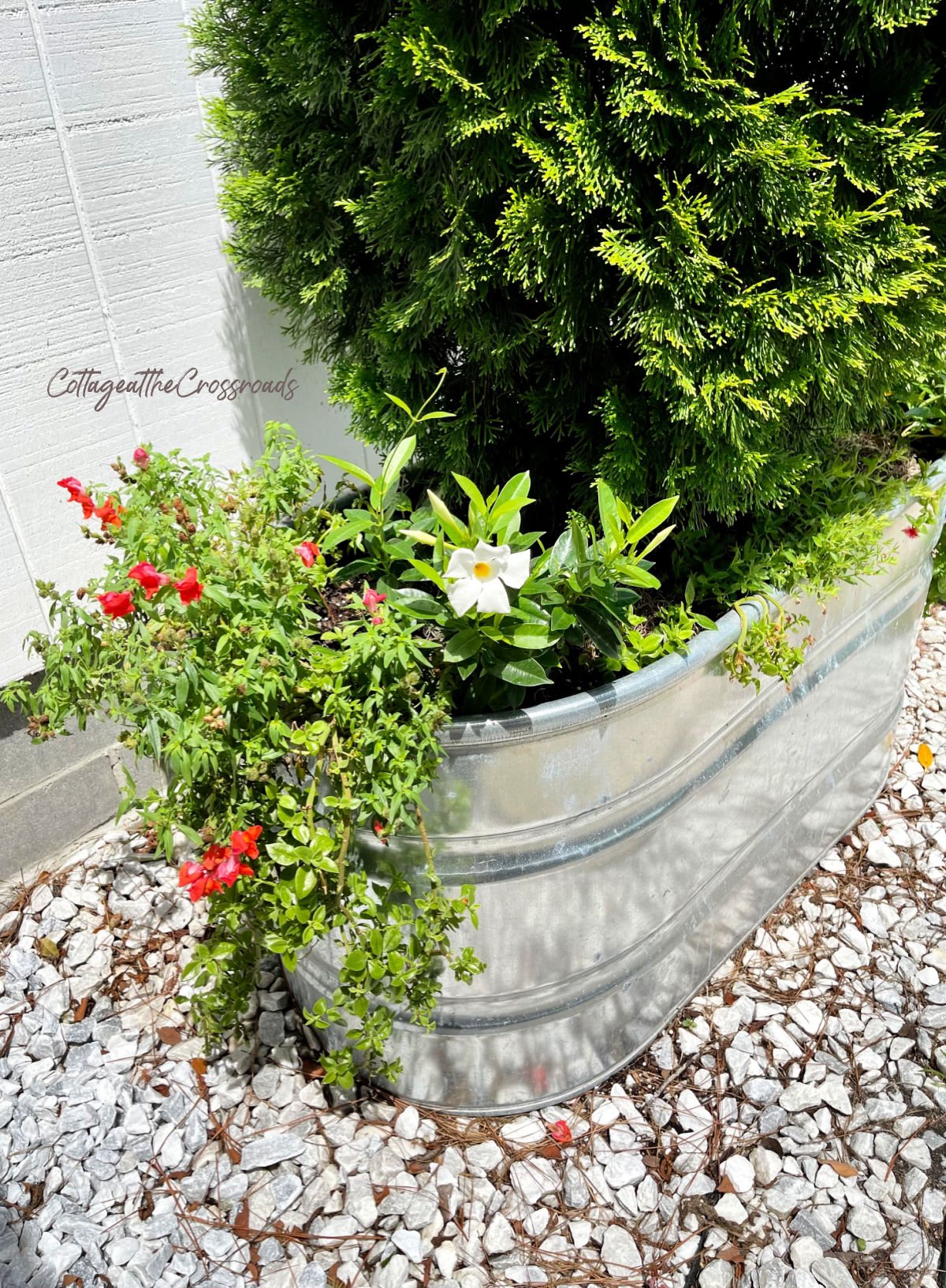 Here you can see the snapdragons mixed in with more Mezoo trailing red (that I protected all winter!) I also threw in a few white dipladenia in this planter.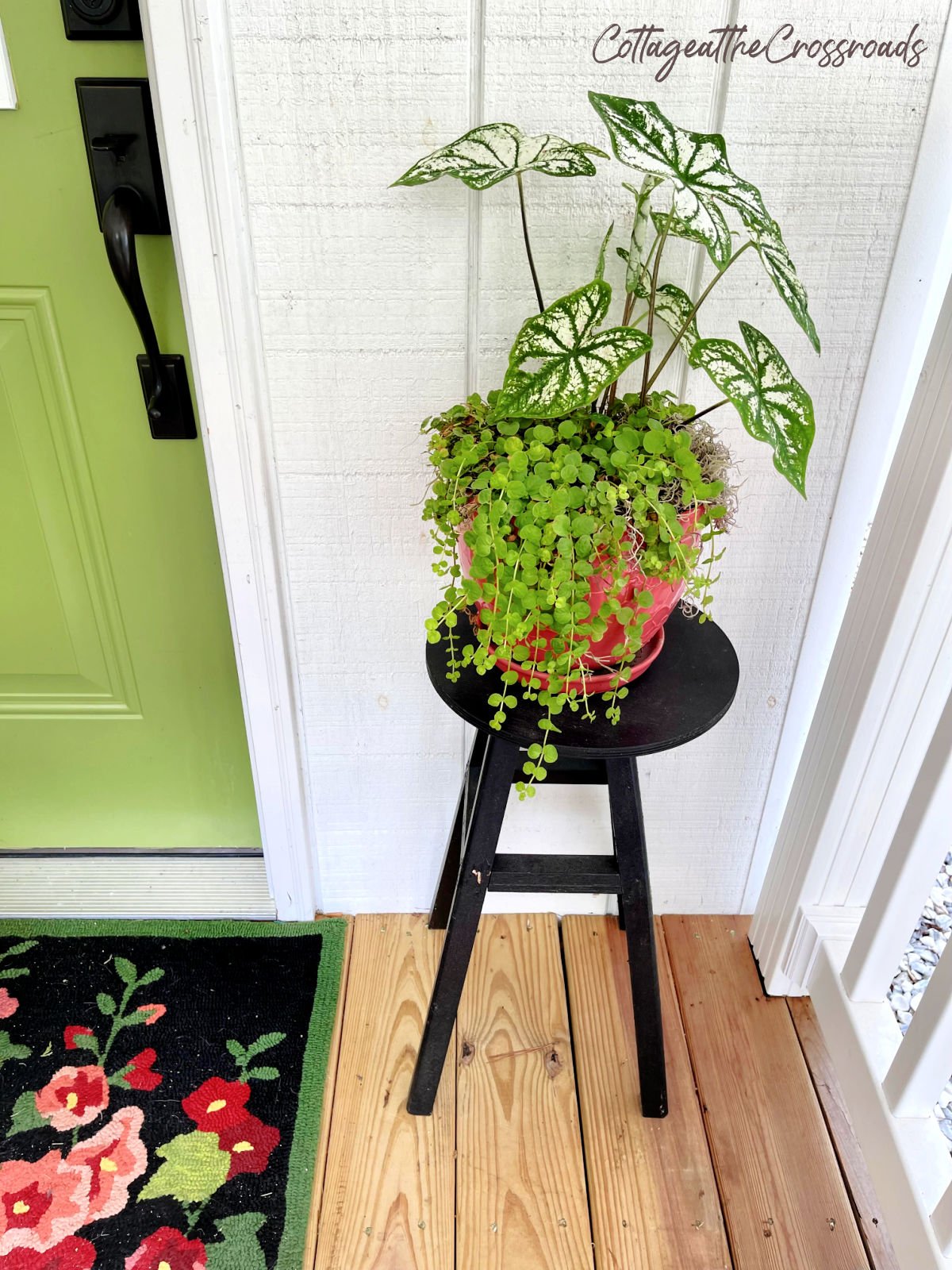 The whole coral theme continues up on our deck! The coral planter has white caladiums and creeping jenny in it.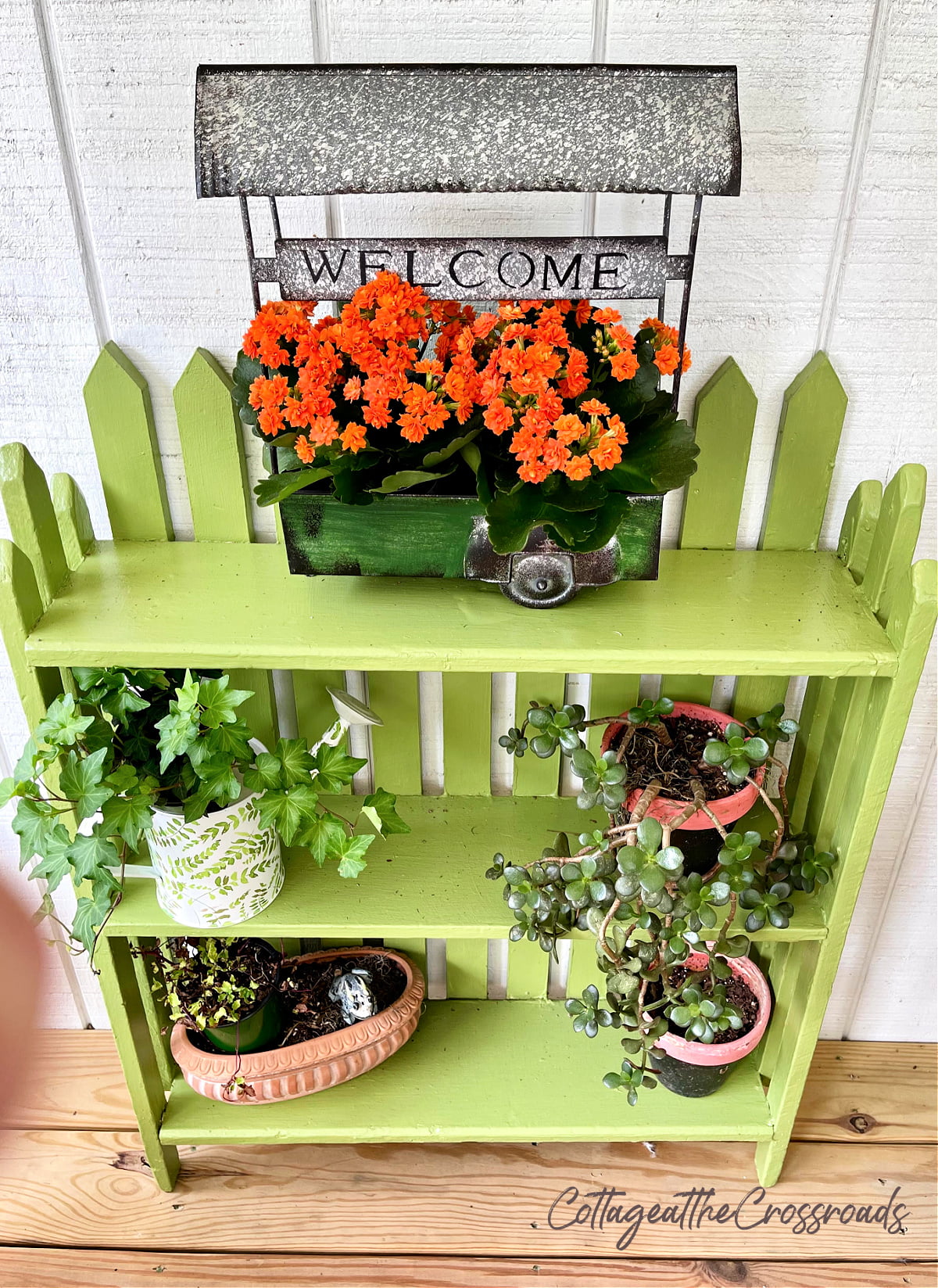 Remember this little bookcase with the pickets that used to be on our old deck? Well, it's back with a fresh coat of paint. The little flower cart contains some kalanchoe and welcomes visitors to our back door.
I hope you've enjoyed seeing all the flowers around the cottage this year. They give me the greatest joy and color my world!