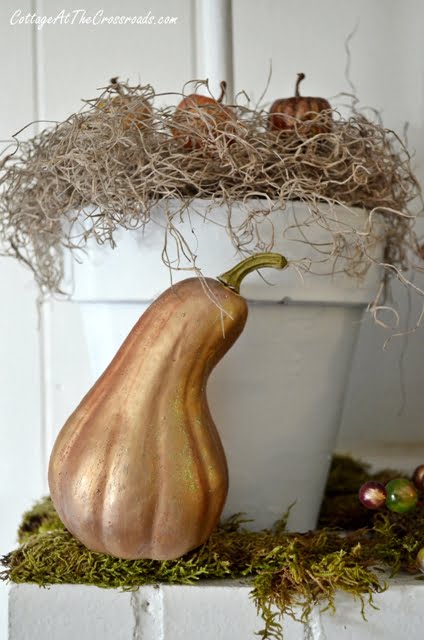 Hello friends! I hope everyone is having a good Labor Day weekend. As for me, I've been painting a few things to use in our fall decorations. The photo above is a preview of our fall mantel, and that gourd is just a little cheap, plastic gourd that I have "burnished."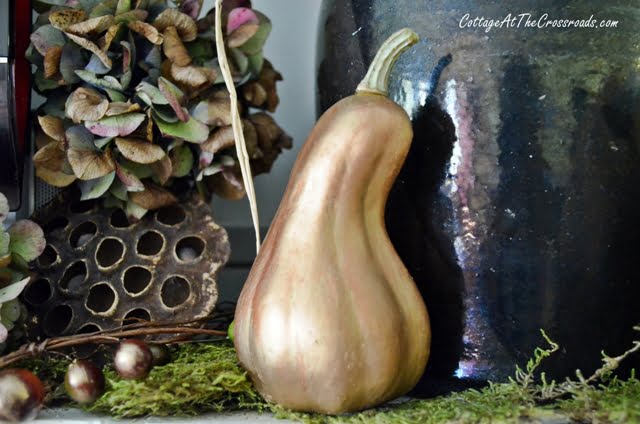 Here's another one on the other side of the mantel. If you look closely, you can see that I've been "burnishing" quite a few objects!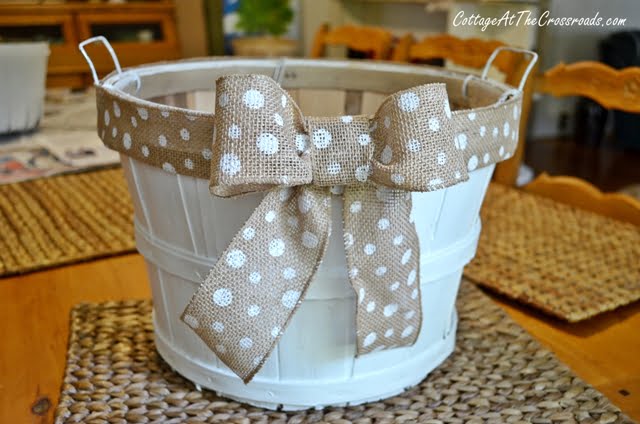 I've also been painting some apple baskets to use in my fall decorating. I can't wait to show you how I plan to use them. I hate to see summer end, but I love autumn also.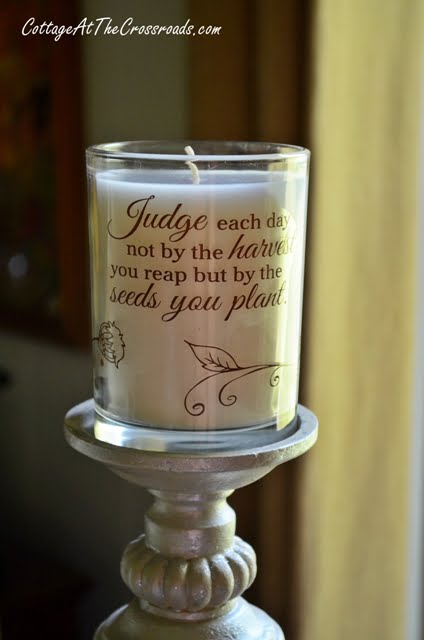 I found this candle at the dollar store, and I loved the quote on it so I created a printable of it.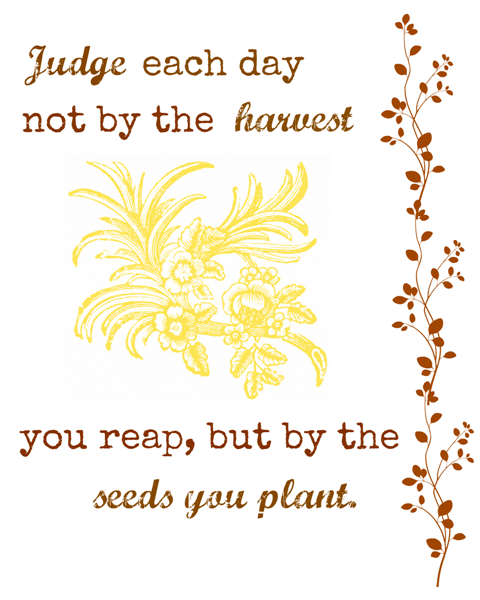 Just click HERE if you'd like to download and print a copy.
I'll have to admit that spring is my favorite time of the year, but autumn runs a close second. One of my favorite things about autumn is the brilliant color of the leaves.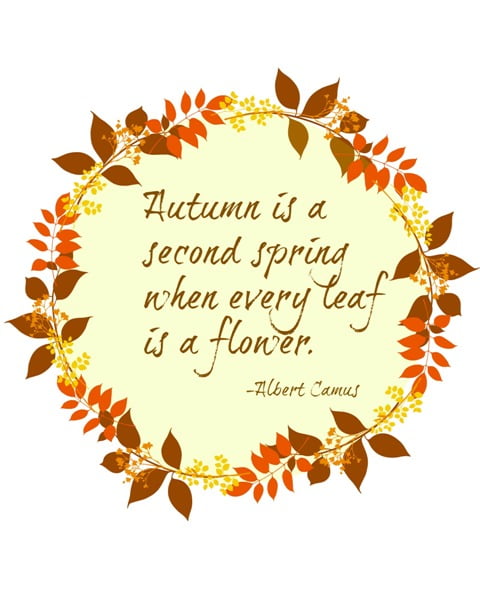 Click HERE to download and print a copy.
Leo and I are getting ready to plant our fall garden. This weekend we purchased collards, broccoli, and other plants that grow well in autumn. But most importantly, we try to plant a few smiles, too.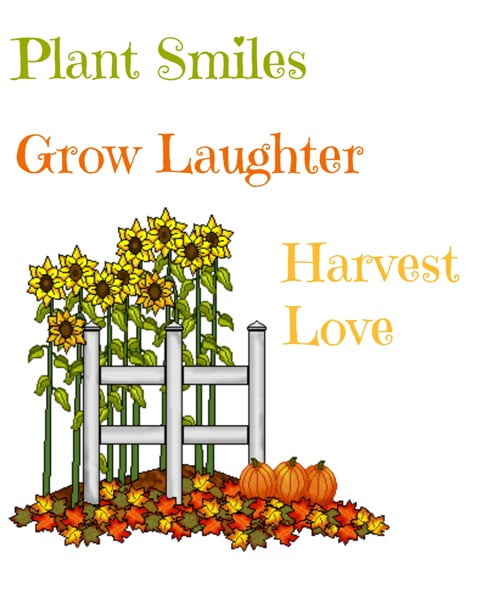 Click HERE to download and print a copy.