Our summer garden is pretty much history.
A few weeks ago, I started preparing for our fall garden. After the tomatoes stopped producing, I pulled up all 58 tomato plants, cleaned up the cages, and stored them until next spring. I chopped down the corn stalks, and started preparing the soil. I don't use a lot of chemical fertilizer. I prefer to use compost.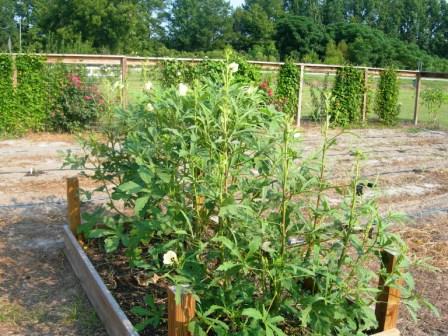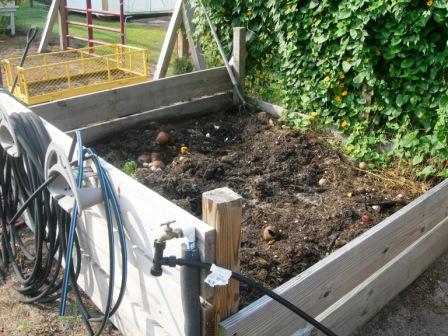 But since I didn't have enough compost for the entire garden, I tilled in a 10-10-10 fertilizer to the rows I laid out. Since my drip lines worked so well for the tomatoes this summer, I decided to add another 300 feet of irrigation lines.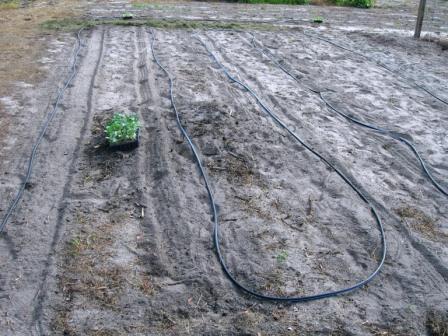 So almost every plant in the fall garden will have an individual water source.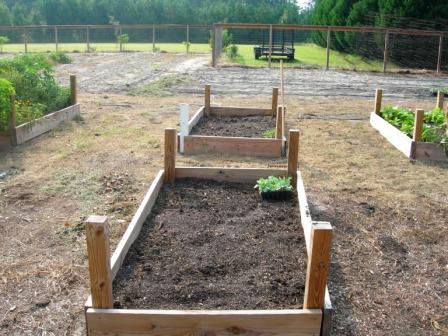 I added some fresh, rich compost to the raised beds. If you're interested in building some raised beds yourself, here's how I did it last spring. I highly recommend the raised beds because it's easier to control the weeds, and you can plant more vegetables in a smaller area.
So here we go for the fall. We bought our plants from J&W Greenhouses instead of planting seeds. We planted 48 hills of broccoli. I know that sounds like a lot, but everybody told us last year that the broccoli was the best they'd ever eaten. Don't worry. We have a lot of hungry family and friends.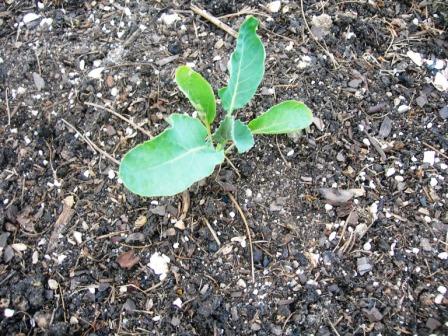 We put the cabbage in the raised beds, as well as 16 lettuce plants of different varieties.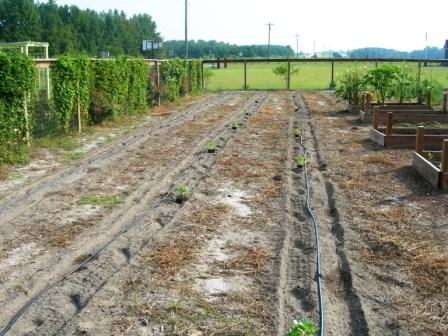 Here are four 75 ft. rows of collards. Although I've never eaten mustard greens, on the recommendation of the folks at the greenhouse, I planted 9 mustard green plants. We also planted a few cauliflower plants. Rutabaga plants aren't ready yet, but we'll be planting some of them when they are available.
When the collards, cabbage, and mustard greens are cooking, you'll be able to smell the Cottage at the Crossroads from a mile away! Mmm, good. Can't wait.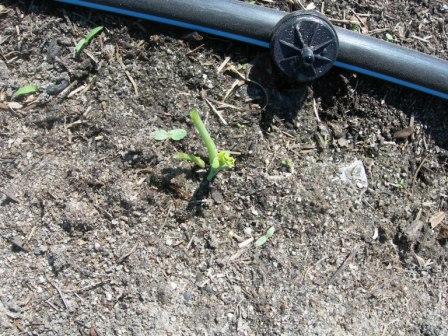 Hold on! Seems like last night we had an uninvited guest in our garden. It was a rascally rabbit! It seems the local rabbits had gotten a whiff of those tender, new plants and decided to help themselves. No problem-just another trip to the greenhouse to replace the nibbled on plants.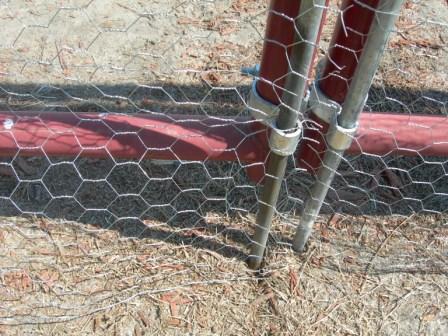 This should keep them out. Since the entire garden is fenced in, I think the only way they are getting in is under the gate, so I put some chicken wire on the bottom of the gate and problem solved.
Next, I'll spend some time updating, and reviewing my garden journal and document what didn't work and what did.