Hi everyone! I thought I'd share with you how I made these owl treat bags using brown paper bags and inexpensive paper plates. I used this as a craft activity for Children's Church this past Sunday.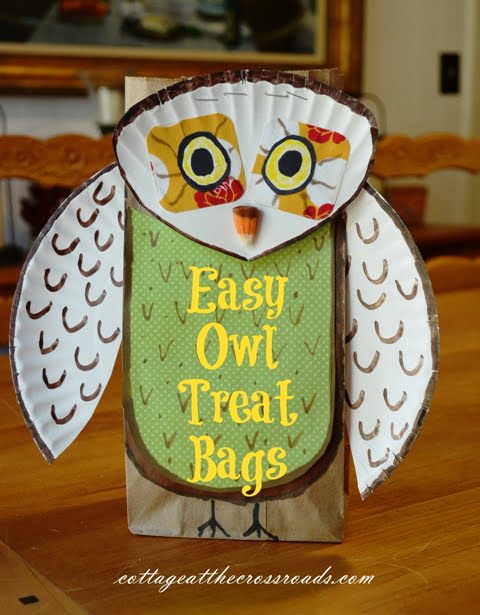 The topic of my lesson was "The Importance of Wisdom" so I thought the owls tied in nicely with my lesson.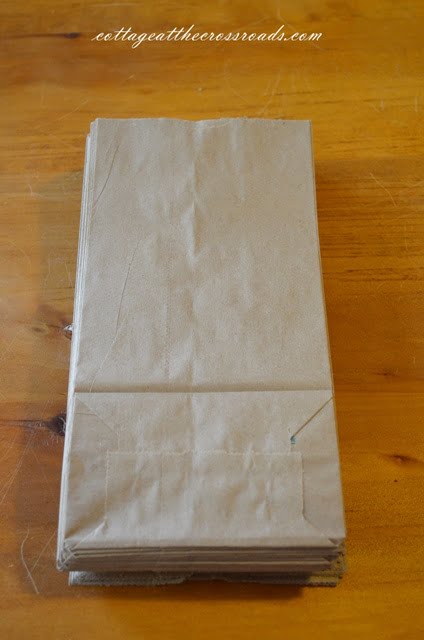 I made one bag to use as an example to show the children, and I started with a brown paper lunch bag.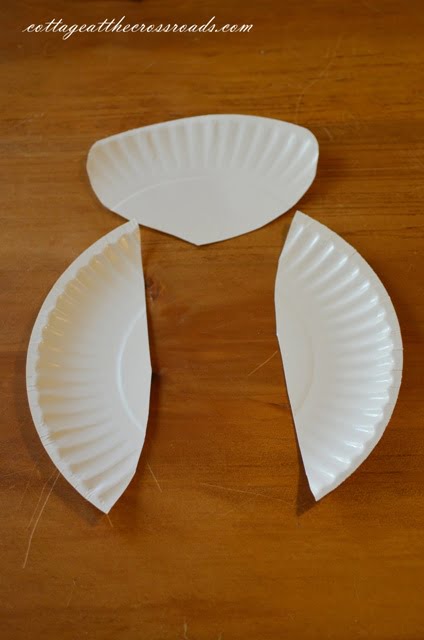 Next I cut some wings and a head from a white paper plate.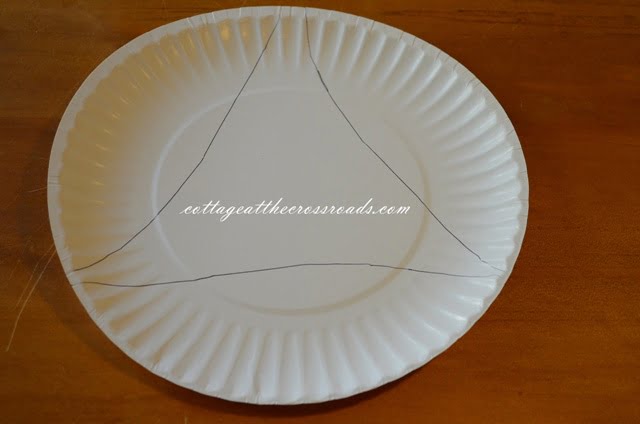 To speed things up for the children, I did trace and cut out the wings and heads for the children. I was able to get 3 wings from each paper plate.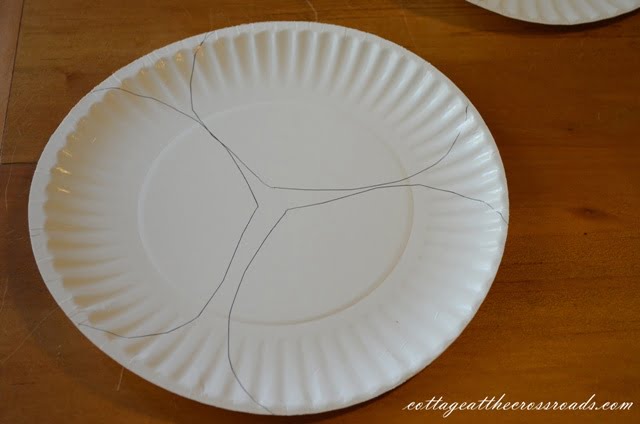 And I was able to get 3 heads from each plate.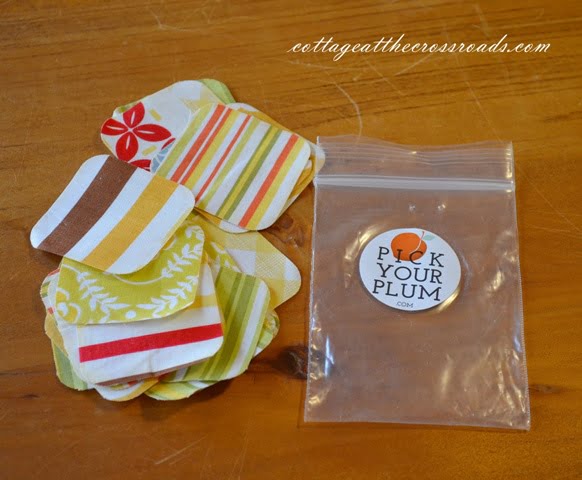 To make the owl's eyes, I used some fabric squares that had come in our swag bag when we attended the Southern Bloggers Conference.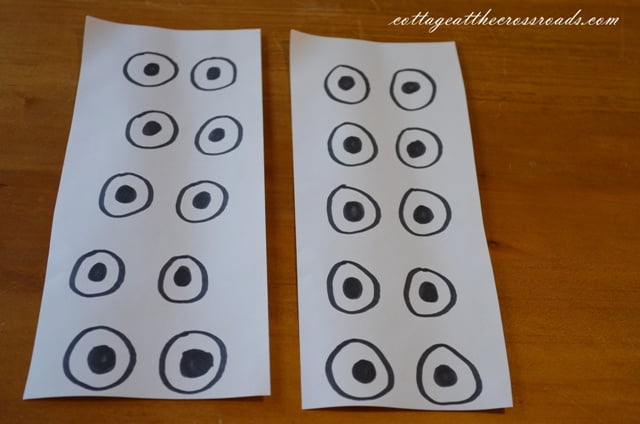 I also drew some eyeballs on paper for the children to cut out.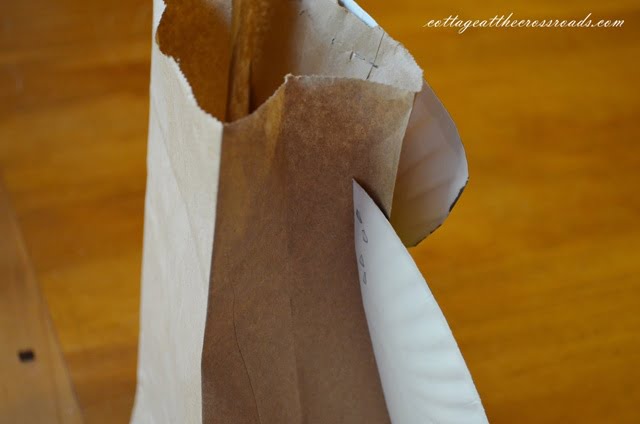 I just stapled the head and the wings onto the paper bag. The wings need to be stapled to the front crease on the bag so that the bag can remain open in order for treats to be placed inside.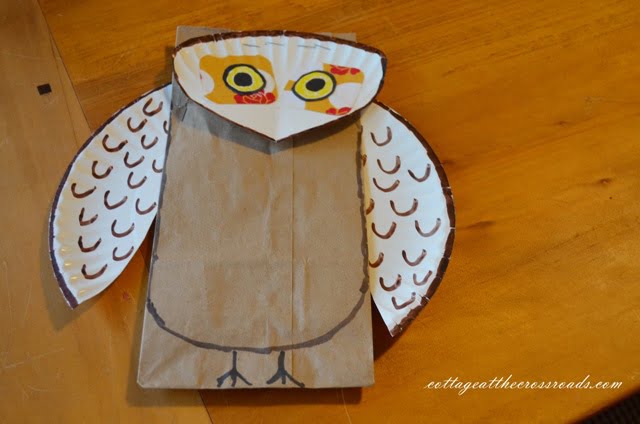 I added a few details with a magic marker. An artist I am not!
Next I hotglued a candy corn onto the owl's face to serve as a beak. The kids really loved that part!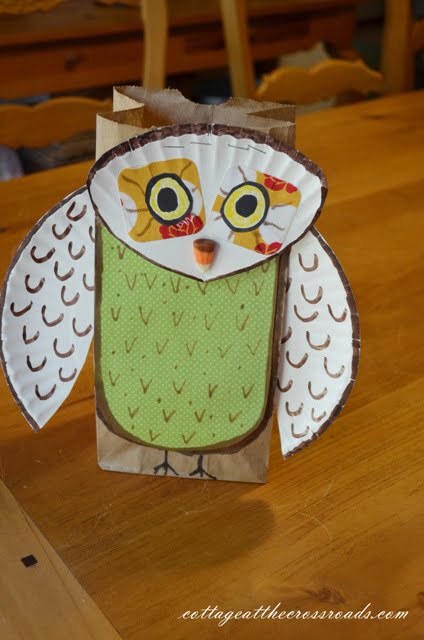 The last thing I did was to add a little scrapbook paper onto the chest. I wish that I had taken some pictures of the owls that the children made because they turned out so cute!
When they finished, I dropped a little treat into their bags.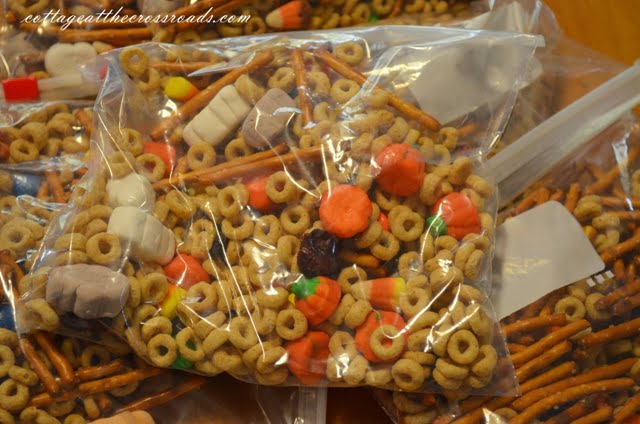 I had made up some baggies filled with a fall snack mix, and the children were delighted to see the candy corn and pumpkins in the mix. Here's the recipe below in case you'd like to mix up your own.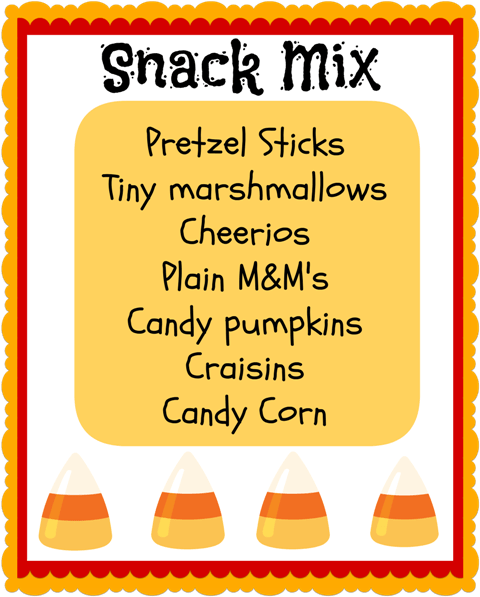 I'm not sure what the children enjoyed more, making the owls or getting the snack mix. What do you think?