Have you ever seen something in a store and really wanted it badly, but you weren't willing to pay the price they were asking? Yeah, I guess we've all been there! I saw some cute Santa napkin rings in a store and they were about $6 each.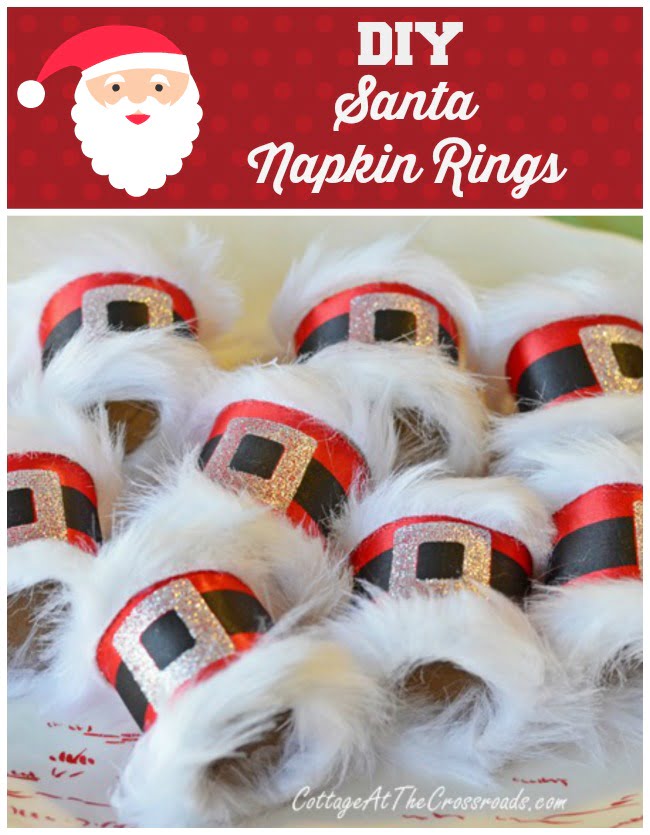 Since I needed 8, that would have been close to $50! Yikes, no way was I going to pay that! So I figured out a way to make these DIY Santa Napkin Rings for about $5 total!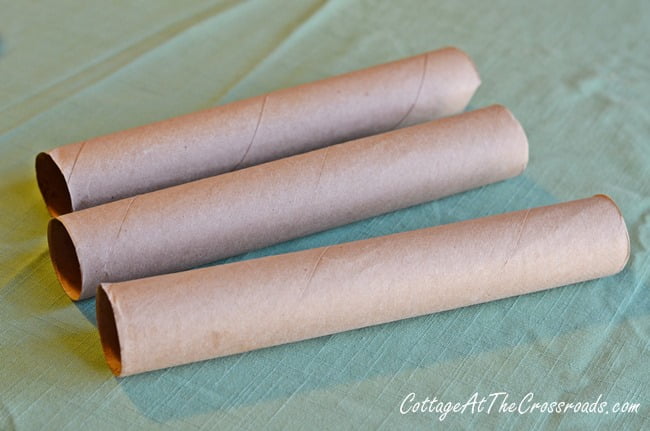 First, you will need some paper towel (or toilet paper) rolls. I used 3 because I had to experiment a bit to get the right size.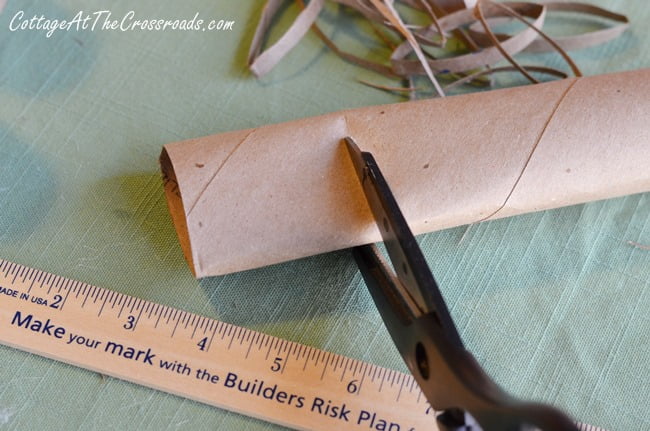 Cut the roll into 2 inch long pieces. I cut 8 pieces since I needed 8 napkin rings.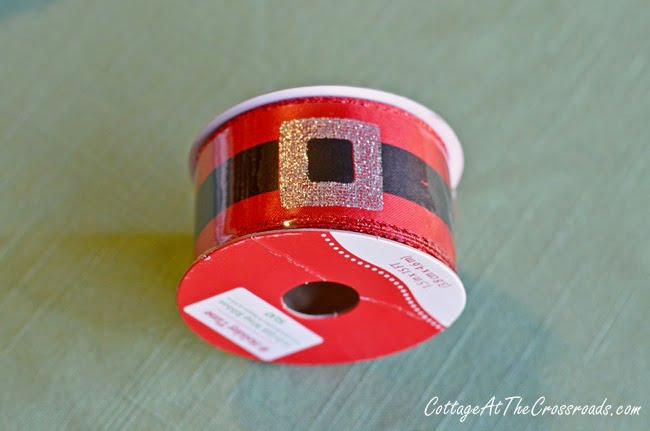 You will need some ribbon that looks like Santa's belt. I found mine at Walmart, and the width of the ribbon is ½ inch.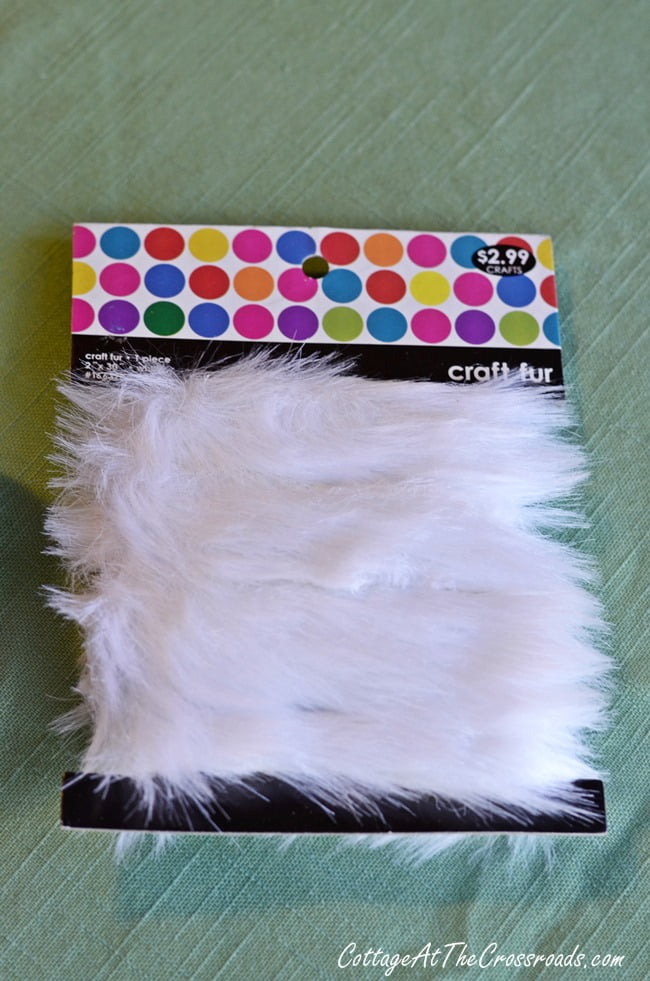 You will also need some craft fur to edge the napkin rings. This came from Hobby Lobby.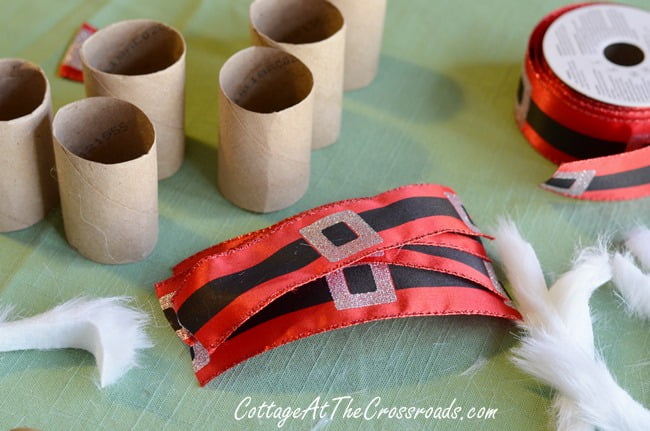 Next, you will need to cut 8 pieces of ribbon to fit around the rolls. Each ribbon piece that I cut was 6 ¼ inches long.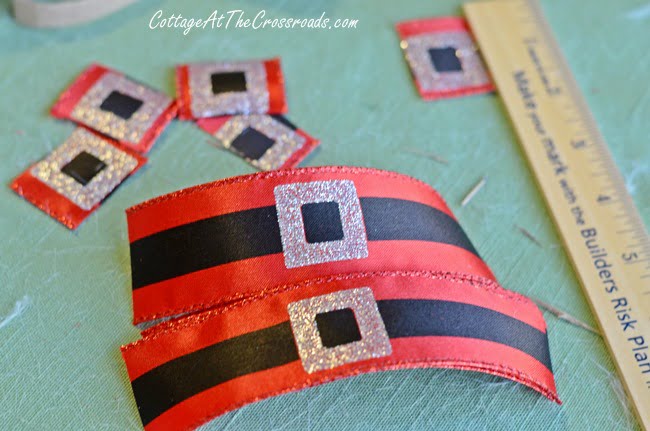 I did find that I had to be careful about cutting the ribbon so that the black part would match up on the back. You can see some buckles that had to be snipped off!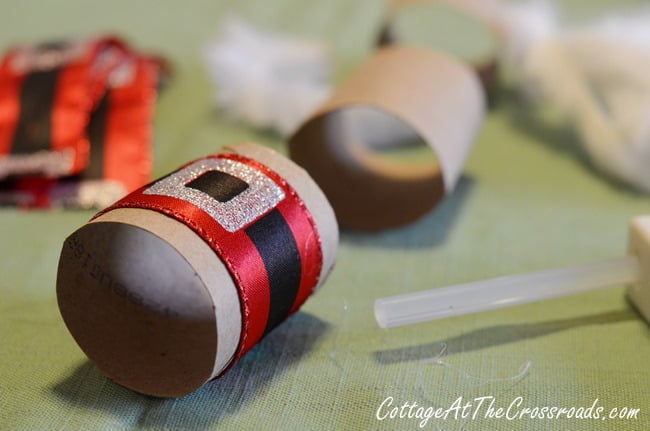 I used hot glue to attach the ribbon to the roll. In this photo, you can see how much of the roll is showing above and below the ribbon. I actually found that you only need about ¼ inch on the top and bottom. Since this was the first one that I did, I left more than that but I ended up shortening the roll.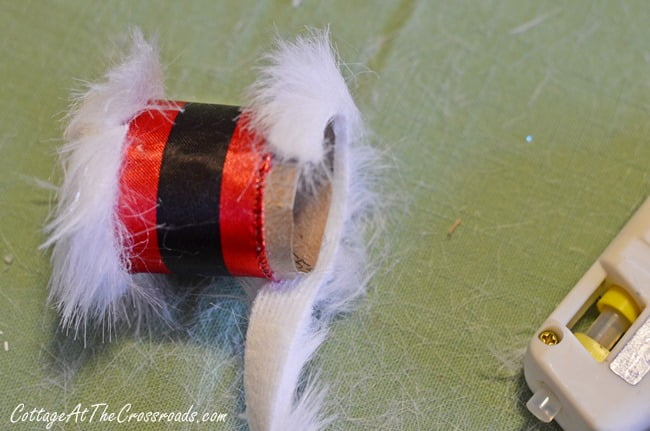 Cut the fur into strips that are ½ inch wide. I will warn you that this project gets messy at this point because when you cut the fur strips, it sheds worse than our dog, Lucy! And that's saying a lot! Attach the fur strips with hot glue, leaving about ¼ inch hanging over the edge.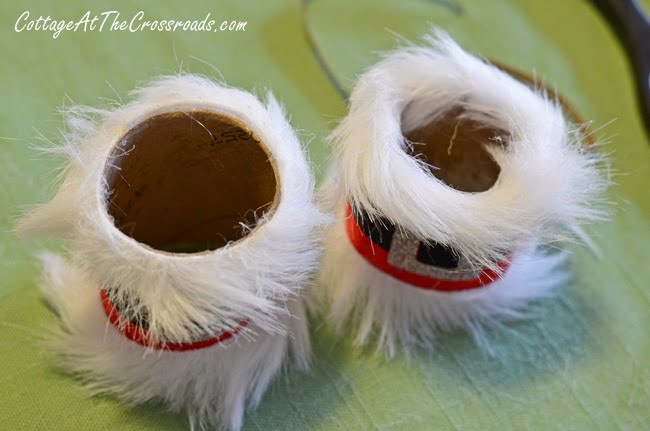 I didn't leave any hanging over the edge in the first one I made, but I think it looks better to turn some fur over the edge so that you don't see the cardboard roll on the end.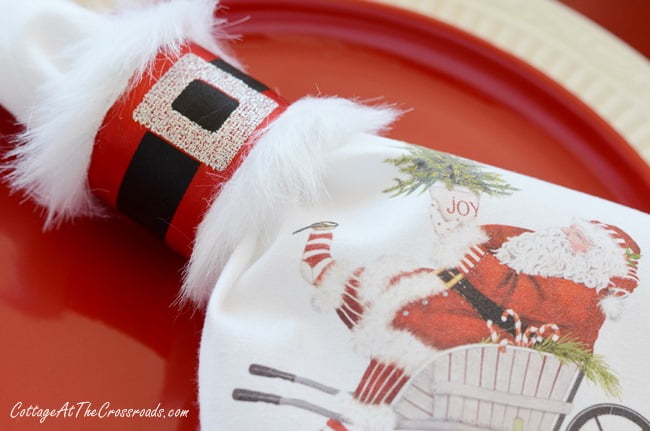 Here is one on a napkin that I'm planning on using. Now you see why I needed the Santa napkin rings!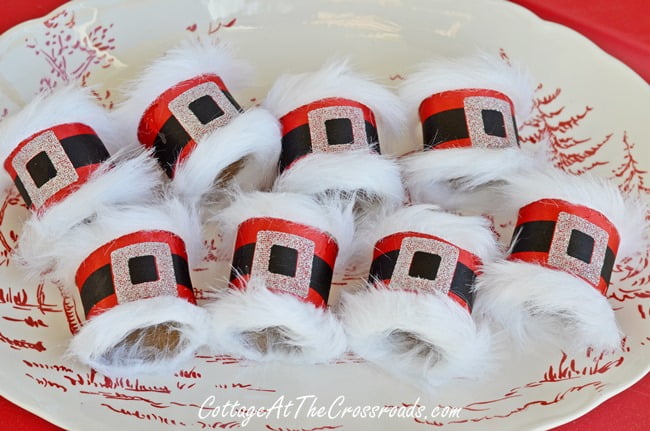 I think they are as cute as those pricey ones I saw in the store!