I've been yearning to have my own farmhouse style mug rack for quite some time now. Every time I've seen one of those metal coffee mug/glass drying racks, I've thought about how I'd like to have one hanging on the chalkboard in our kitchen. But, alas, most of the ones that mount on the wall are too big for that space.
How to Make Your Own Farmhouse Style Mug Rack
And when I see those gorgeous Rae Dunn coffee cup collections online, I go "B.I.G. Sigh."
But I'm here to tell you how you can get a similar farmhouse style look for a whole lot less money!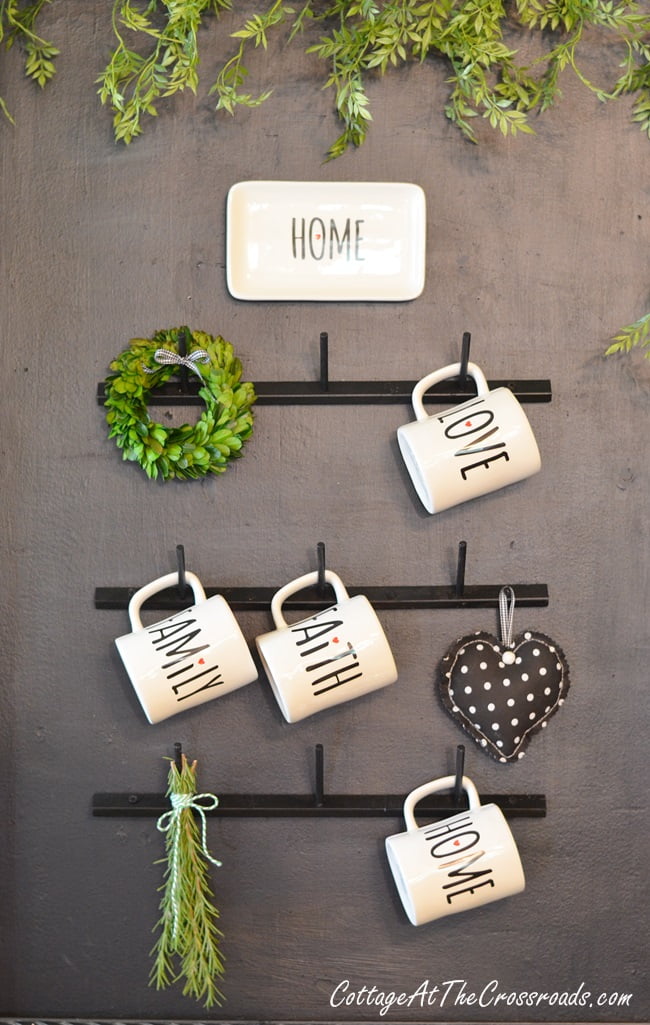 You are not going to believe what we used to make this! You may even have one of these around your house. If not, grab one whenever you see one at a thrift store or garage sale.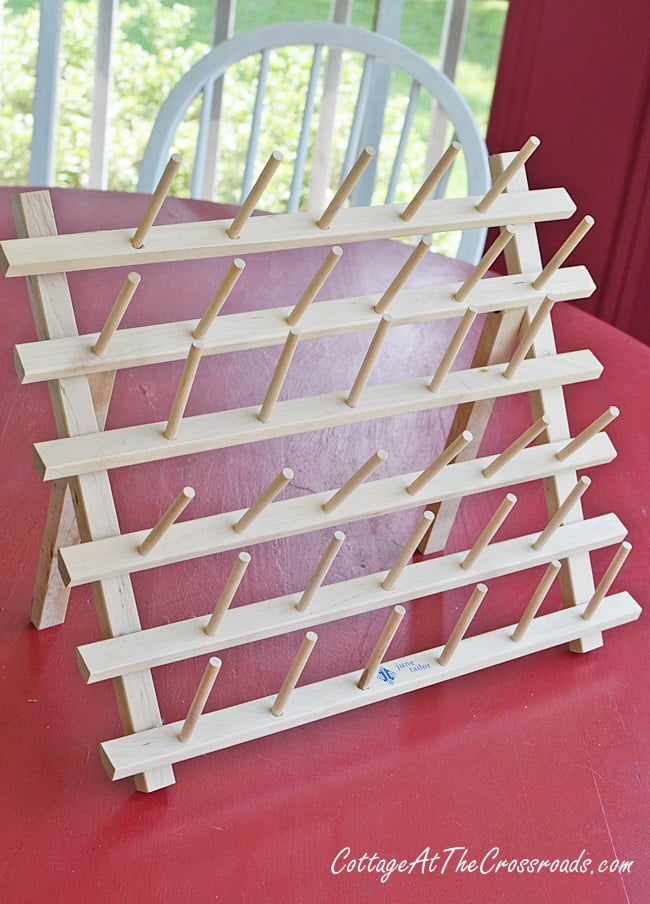 Did you guess that we used a wooden thread rack? A few years ago, my friend Brenda gave me this rack when she was closing her shop, and I had no idea at the time what I would do with it. You see, I sew just a little bit, but I don't even have enough thread to use such a rack. So in the storage building the thread rack sat until......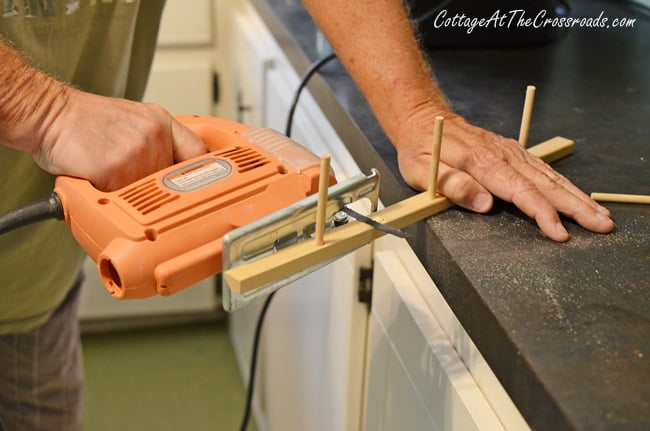 I nearly pulled the trigger on ordering several of those (Amazon aff. link) Rae Dunn mugs and one of those metal glass drying racks but then said, "WHOA!" So out of the storage building came the thread rack! Then I took the rack apart and asked Leo if he would cut off some of the pegs with his jigsaw.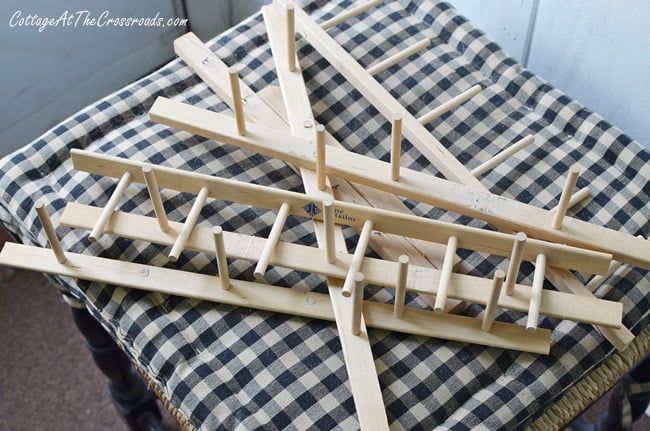 I decided that I only needed to use 3 strips of pegs on the chalkboard so I have some left over. I painted the ones that I was using for my farmhouse style mug rack with black chalkboard paint.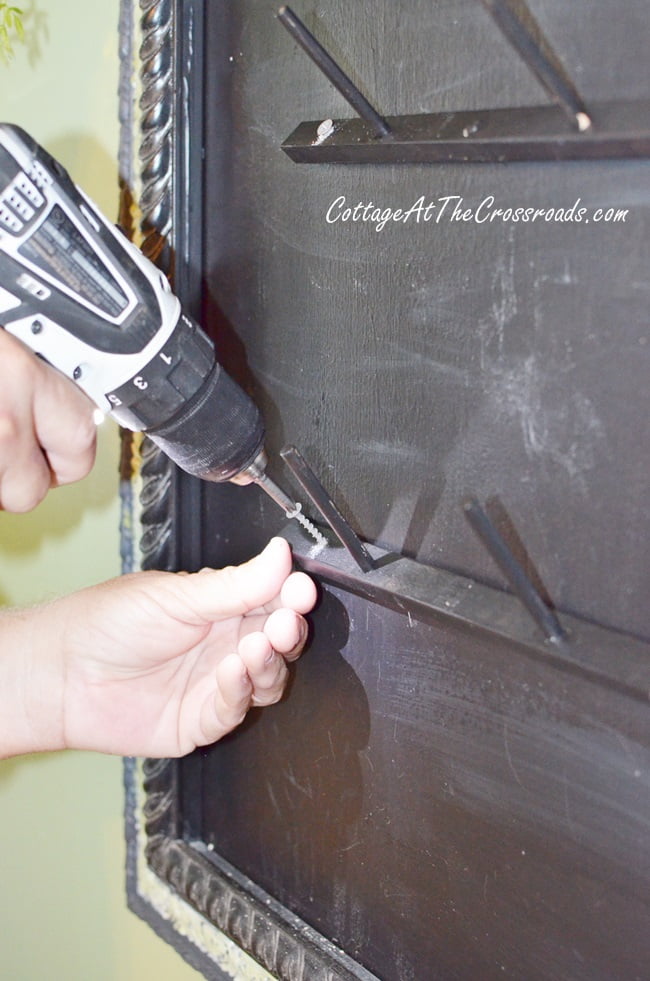 Leo screwed the strips into the wall for me. Did I ever tell you that the chalkboard is really just a section of the kitchen wall that I painted with chalkboard paint way before we ever started blogging?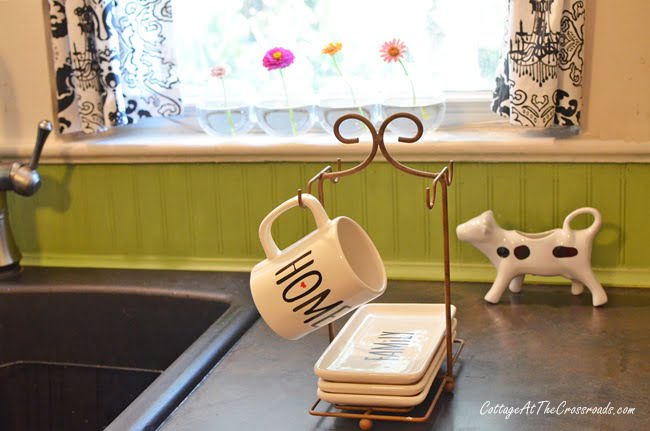 After we got the mug rack attached to the chalkboard, I kept going to Amazon and looking at those Rae Dun coffee mugs. I think they are so darn cute with the large words printed on them, but I just couldn't bring myself to pay that much for them. We just happened to be in Cracker Barrel (where we meet to pick up the grandgirls sometimes) and I spotted this mug set reduced to half price. It came home with me, of course!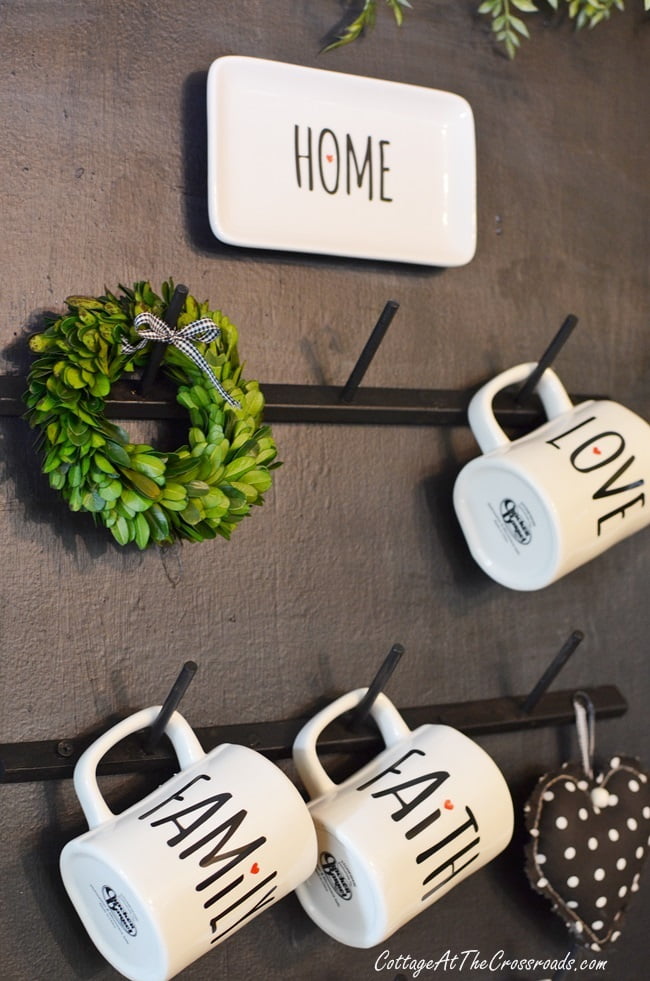 The mugs (and the little appetizer plates that came with the set) have all the words that are important to me: HOME, LOVE, FAMILY, and FAITH.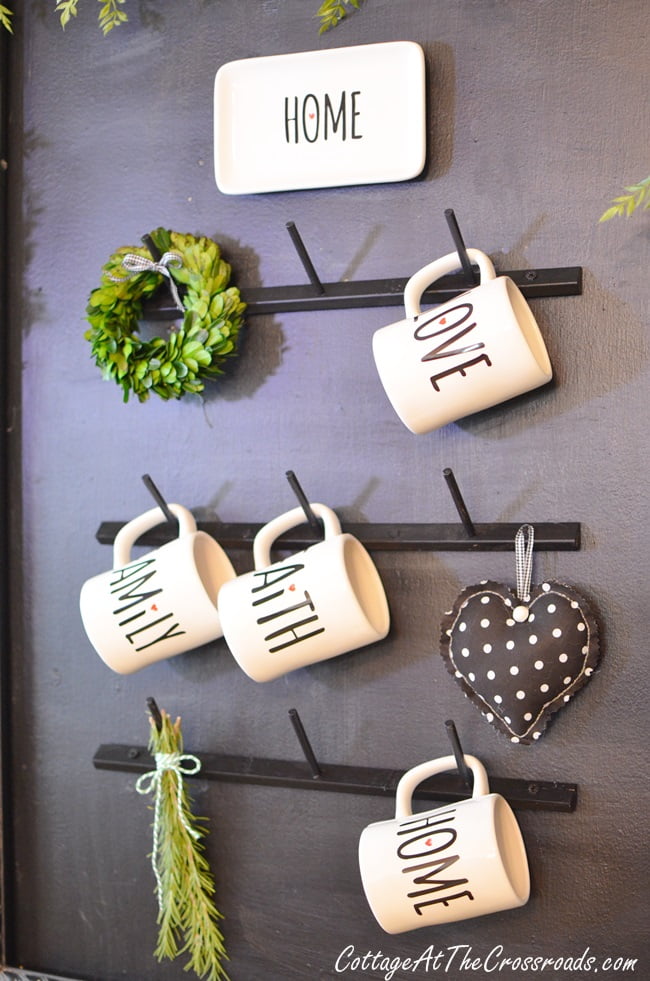 I couldn't get home fast enough to hang them on our DIY Farmhouse Style Mug Rack that we had just recently created.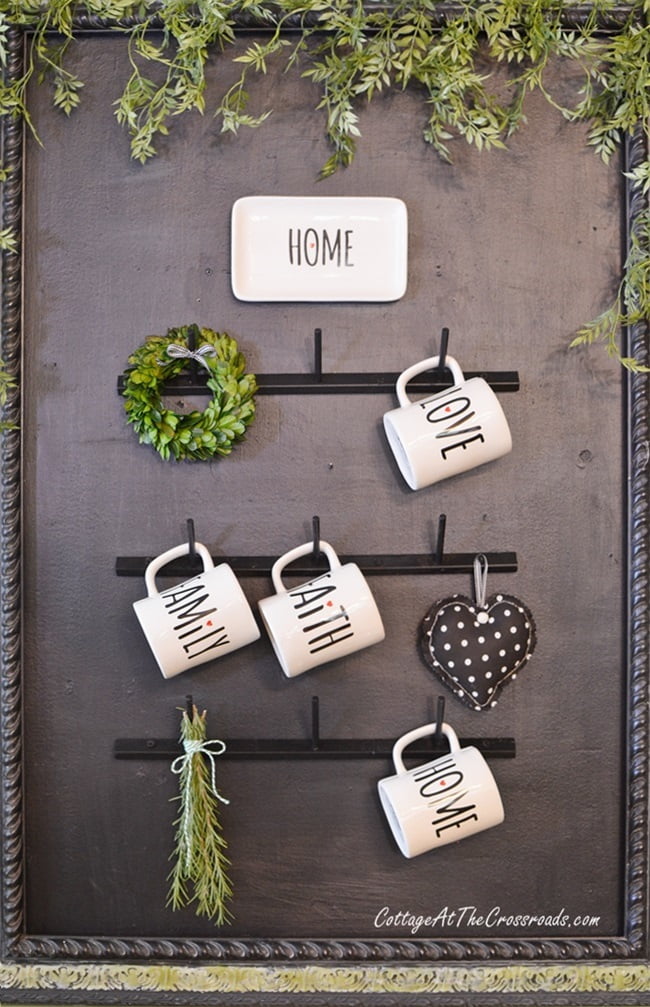 To style the Farmhouse Style Mug Rack, I hung a little preserved boxwood wreath and the black and white heart that I already had. To add a little more green, I went out into the garden and cut a few pieces of rosemary to hang on it. It adds a wonderful aroma in the kitchen.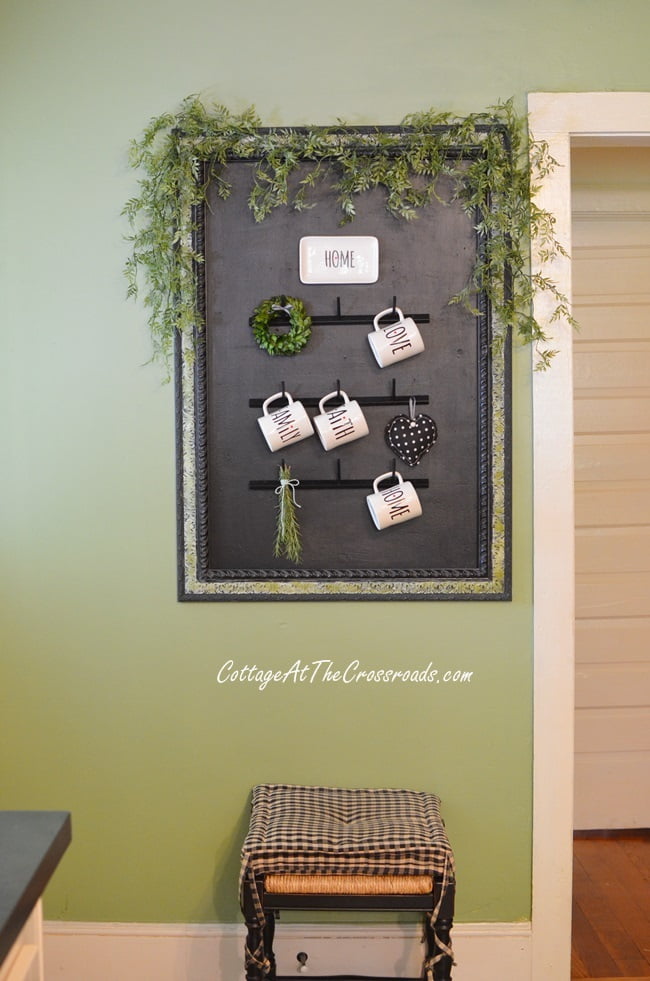 If you want to add a little farmhouse vibe to your kitchen, just be on the lookout for one of those wooden thread racks so you can make your own Farmhouse Style Mug Rack!