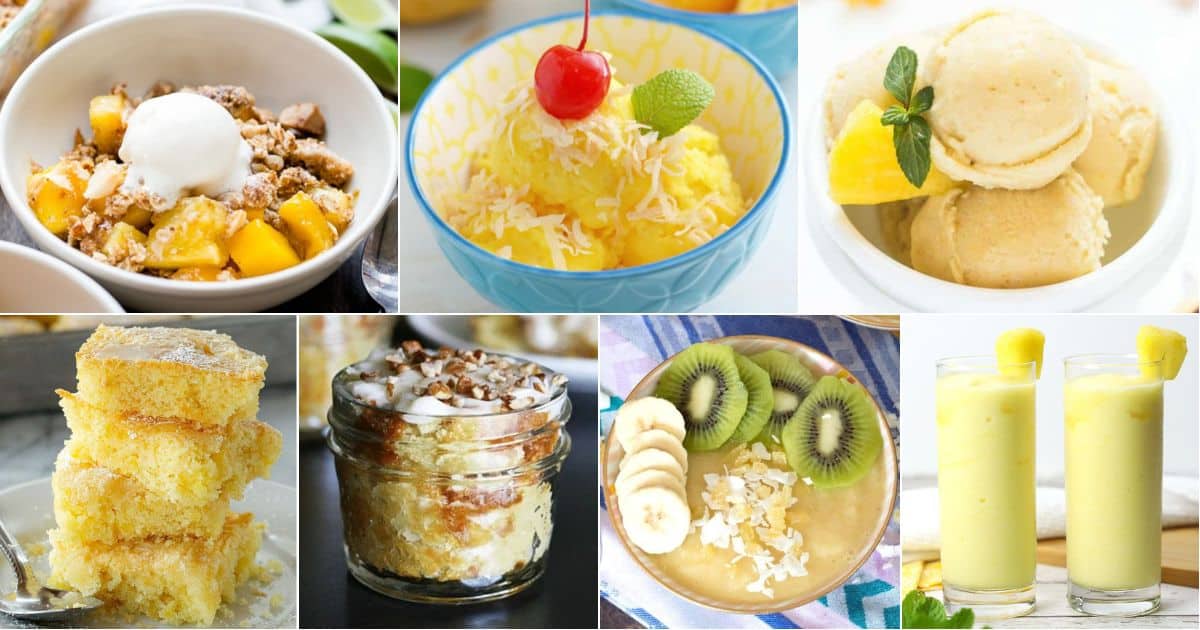 Pineapple is a very versatile fruit. You can incorporate it into many different dishes for a new spin on a recipe, even pizza! Some of the best ways to use the fruit is frozen. Below we list 27 desserts with frozen pineapple that provide you with a tropical twist.
Contents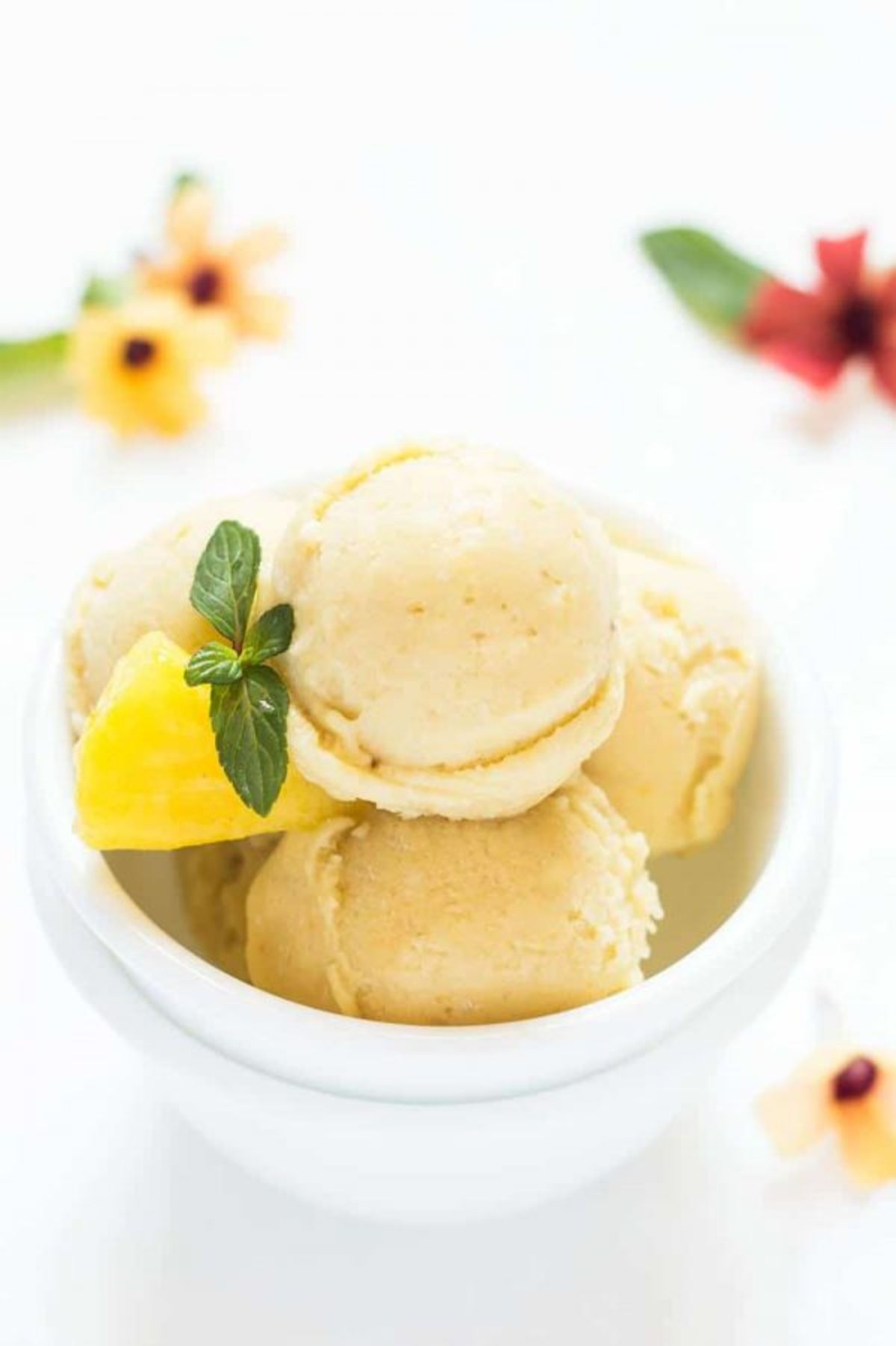 On a hot day, nothing sounds better than ice cream. This healthy version contains pineapple, frozen banana, and coconut milk. You take the coconut milk and freeze it into an ice cube. You then take your frozen fruit and the ice cube and blend it all together in a food processor.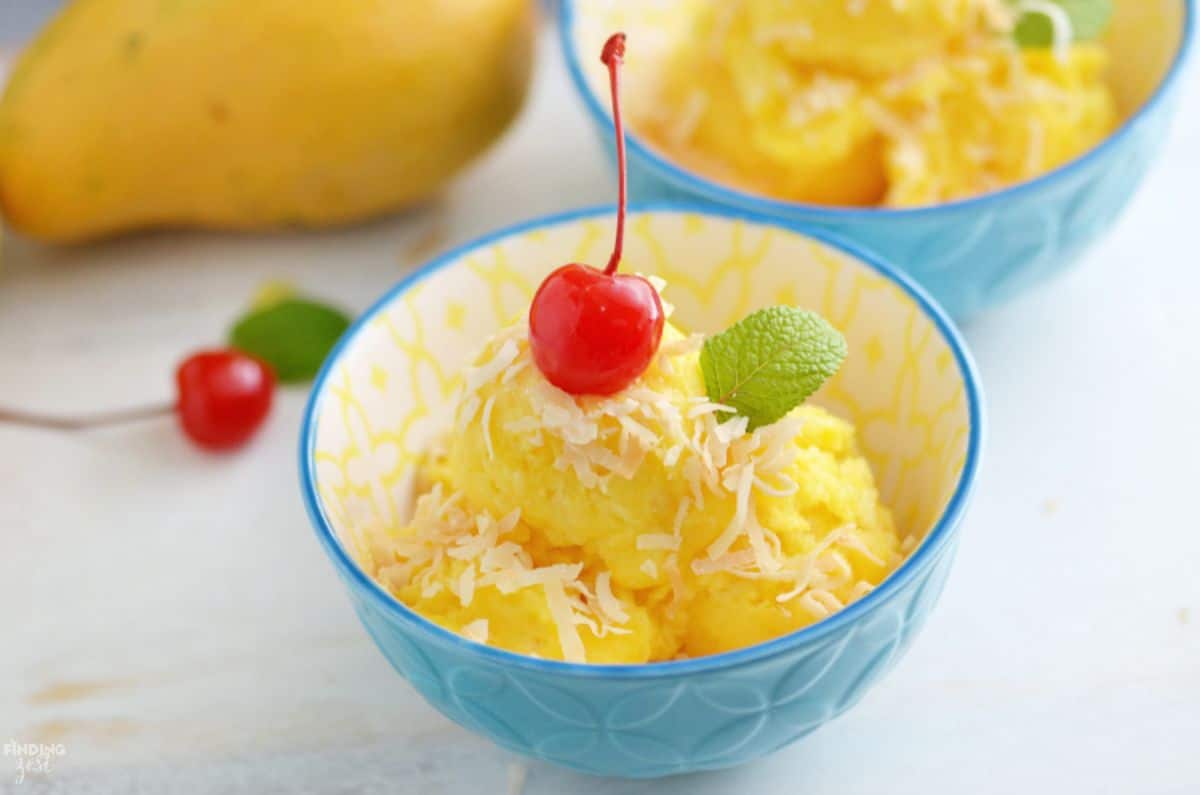 This flavorful sorbet recipe only requires three ingredients. You will take two cups each of frozen mango and pineapple and pair them with one to two tablespoons of sweetener. Most will use maple syrup, honey, agave, or orange juice.
Blend everything to a smooth consistency and garnish it with toppings if you desire.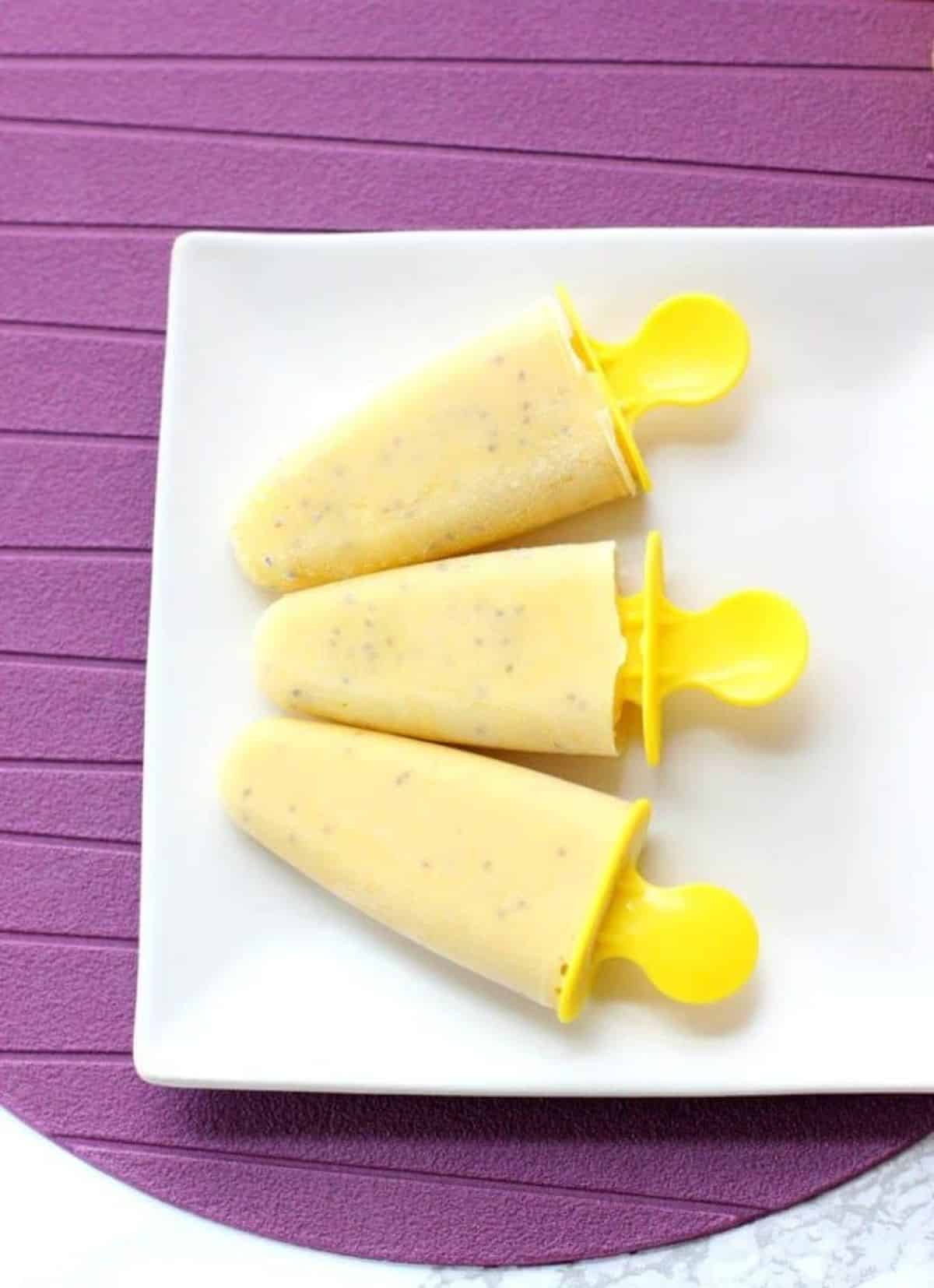 If you're a fan of chia seeds, this pineapple ice pop recipe will wonderfully serve your taste buds. Use a 16-ounce premade smoothie mix from Bolthouse with mango and pineapple. Blend in an additional half cup of frozen pineapple chunks and add the chia seeds at the end.
You can also opt to add protein powder while blending.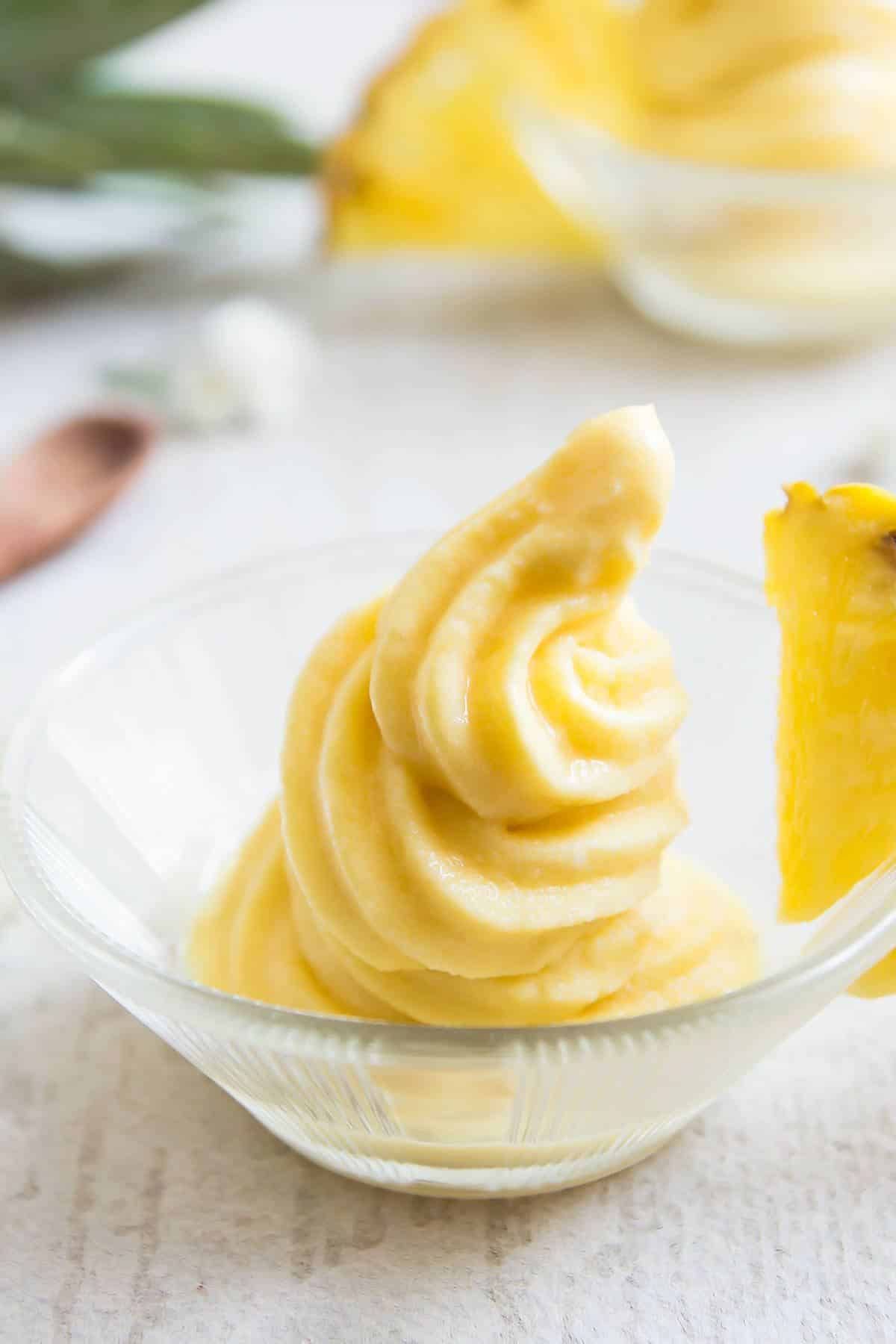 If you've ever been to Disney, you have likely tried the Dole Whip. This copycat version is actually healthier and only utilizes a few ingredients. You will need a whole pineapple that you core and cut into pieces for freezing, coconut milk, and a sweetener.
Once the pineapple pieces are frozen, blend them until smooth.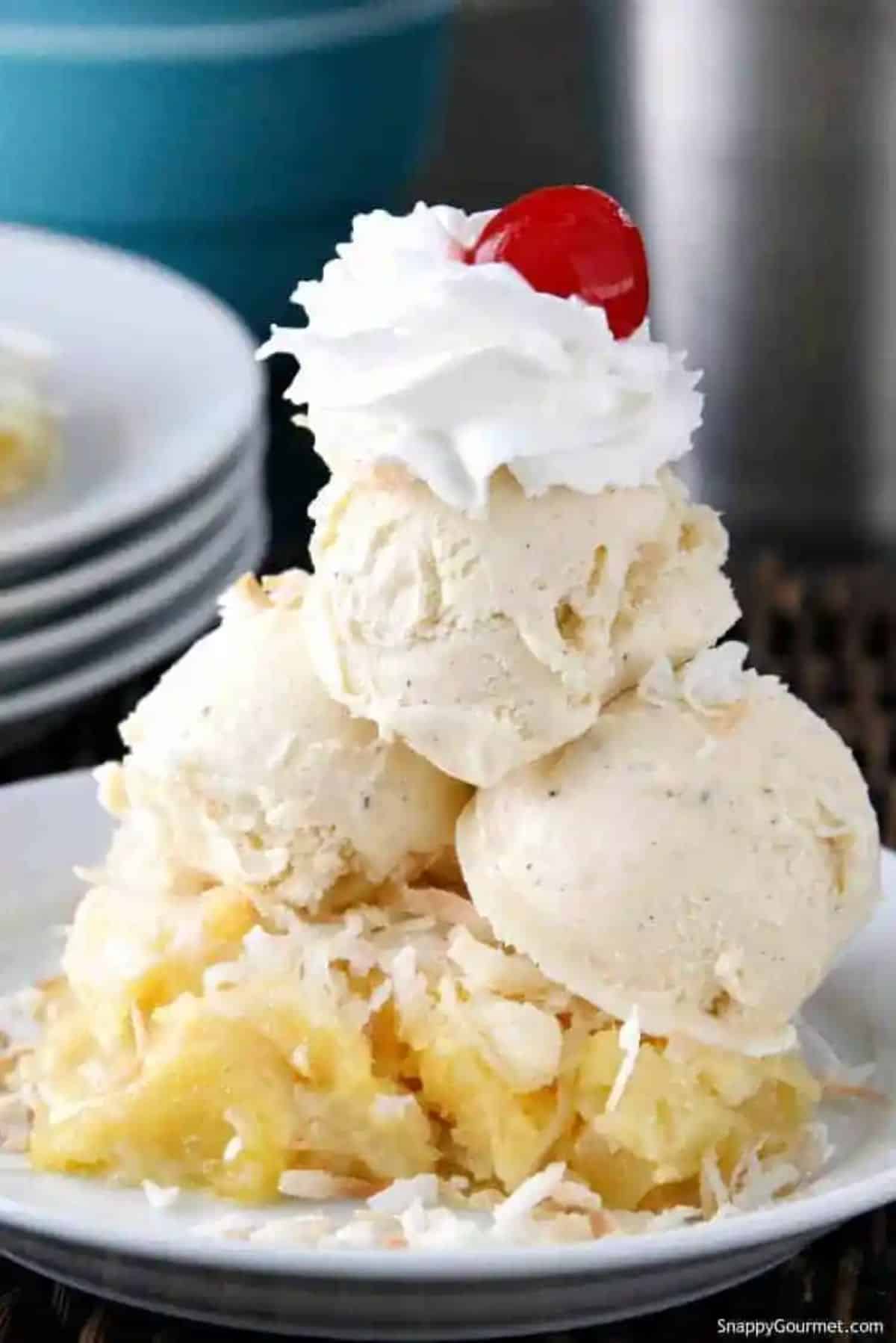 If you enjoy the drink, you will definitely love the cake. To make the Piña Colada Dump Cake, you will need butter, spiced rum, frozen pineapple chunks, yellow cake mix (boxed), flaked coconut, and any toppings you want to add after it is done.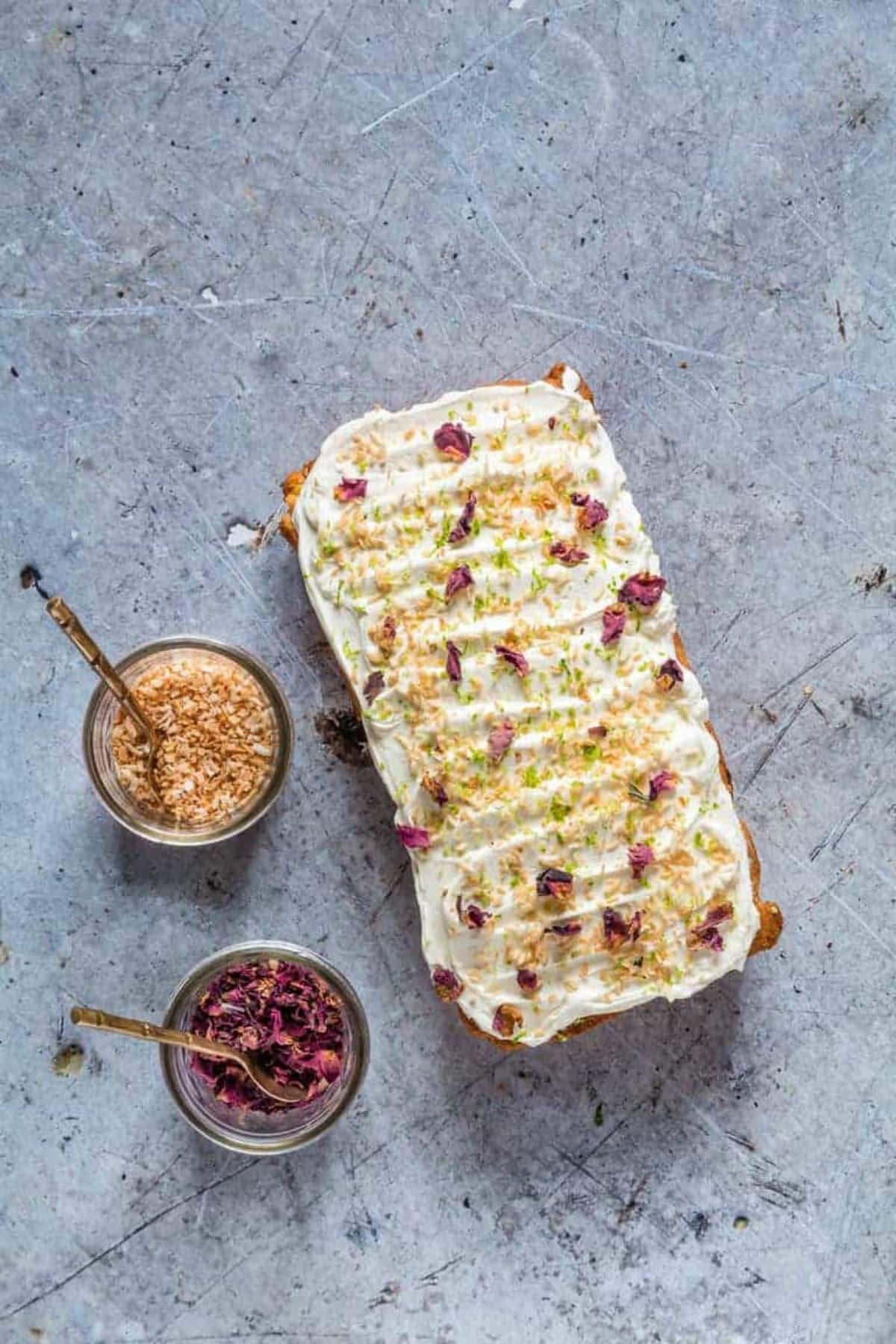 This African-inspired cake comes with three citrus flavors that will awaken anyone's taste buds. In addition to the frozen fruits listed above, you will need butter, sugar, yogurt, eggs, coconut, flour, coconut extract, and whipping cream to complete the recipe.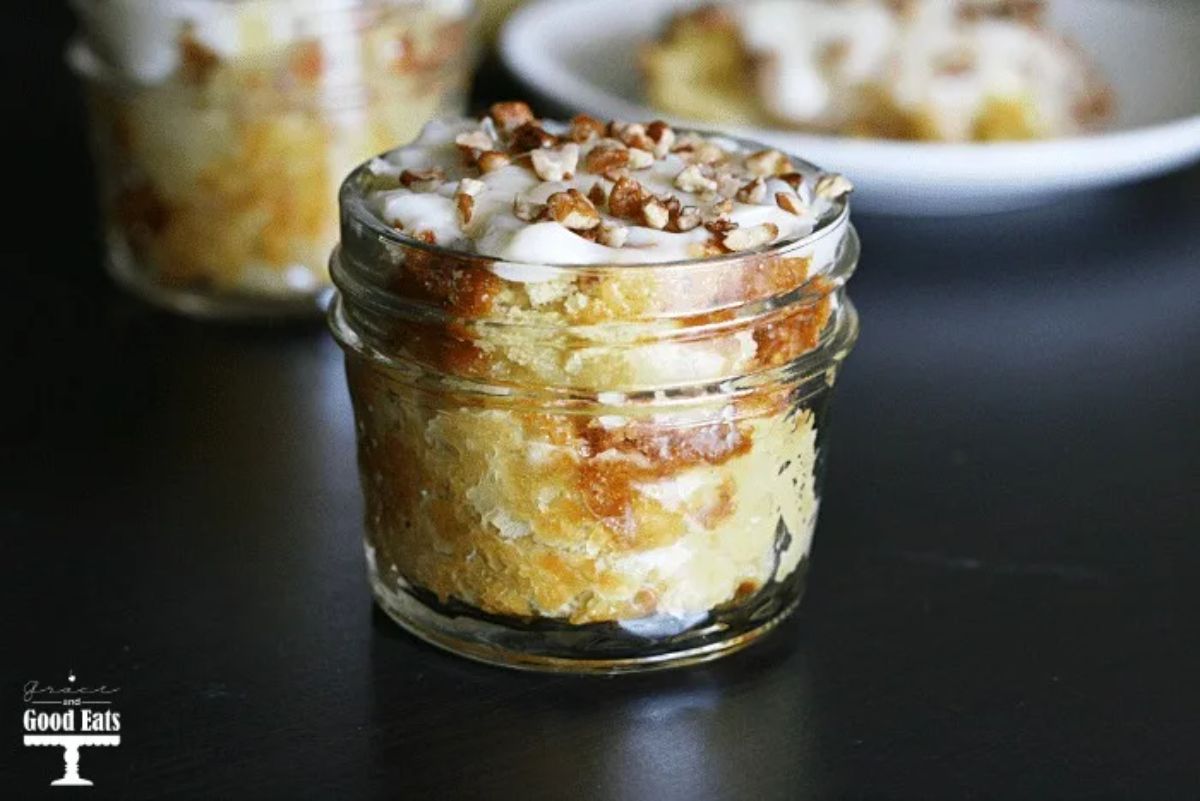 This frozen pineapple recipe brings pudding into the mix to add to moisture, making it an excellent option for those who love sweet and flavorful cakes. You will need flour, sugar, baking soda, salt, vanilla, pineapple chunks, and juice to make this recipe.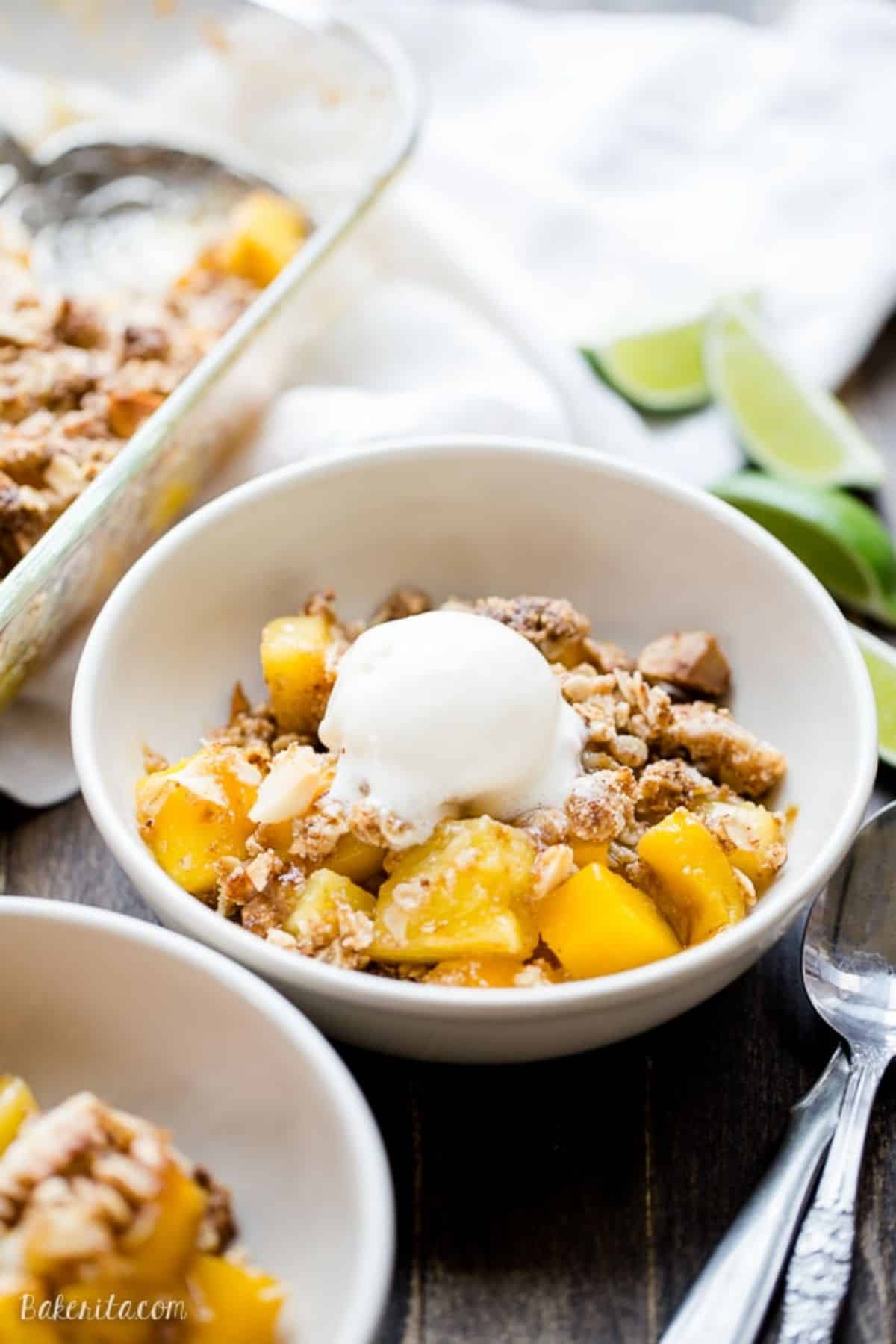 This take on a traditional crumble brings a tropical twist you will love. Combine pineapple, mango, lime zest, lime juice, cinnamon, nutmeg, ginger, coconut sugar, tapioca flour, almond flour, rolled oats, coconut oil, coconut, and macadamia nuts.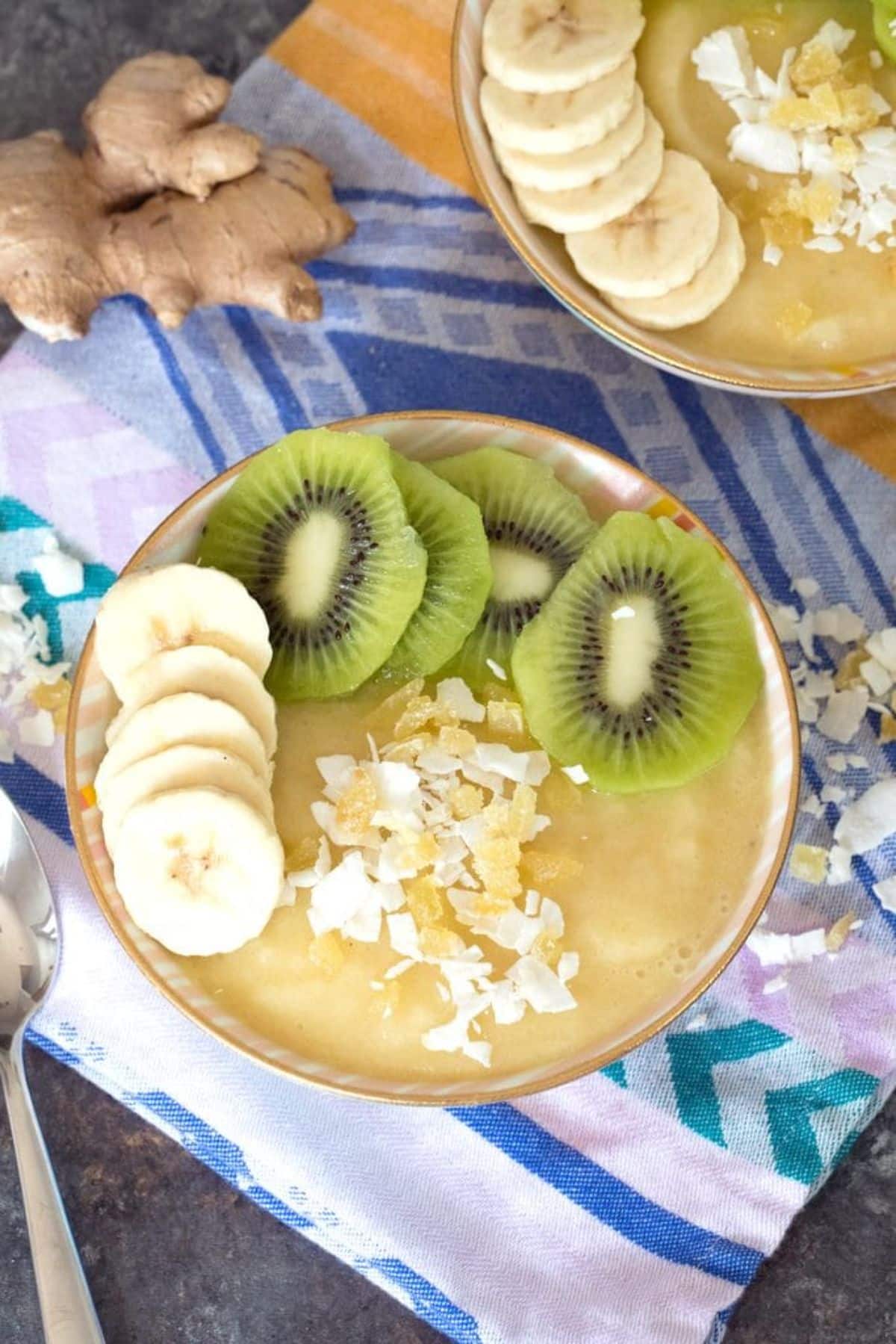 The ingredients in this smoothie bowl will have you asking for seconds. With banana, pineapple, ginger, coconut milk, sliced kiwi, candied ginger (for topping), and coconut flakes, you will have the exact same thing that you typically drink in bowl form.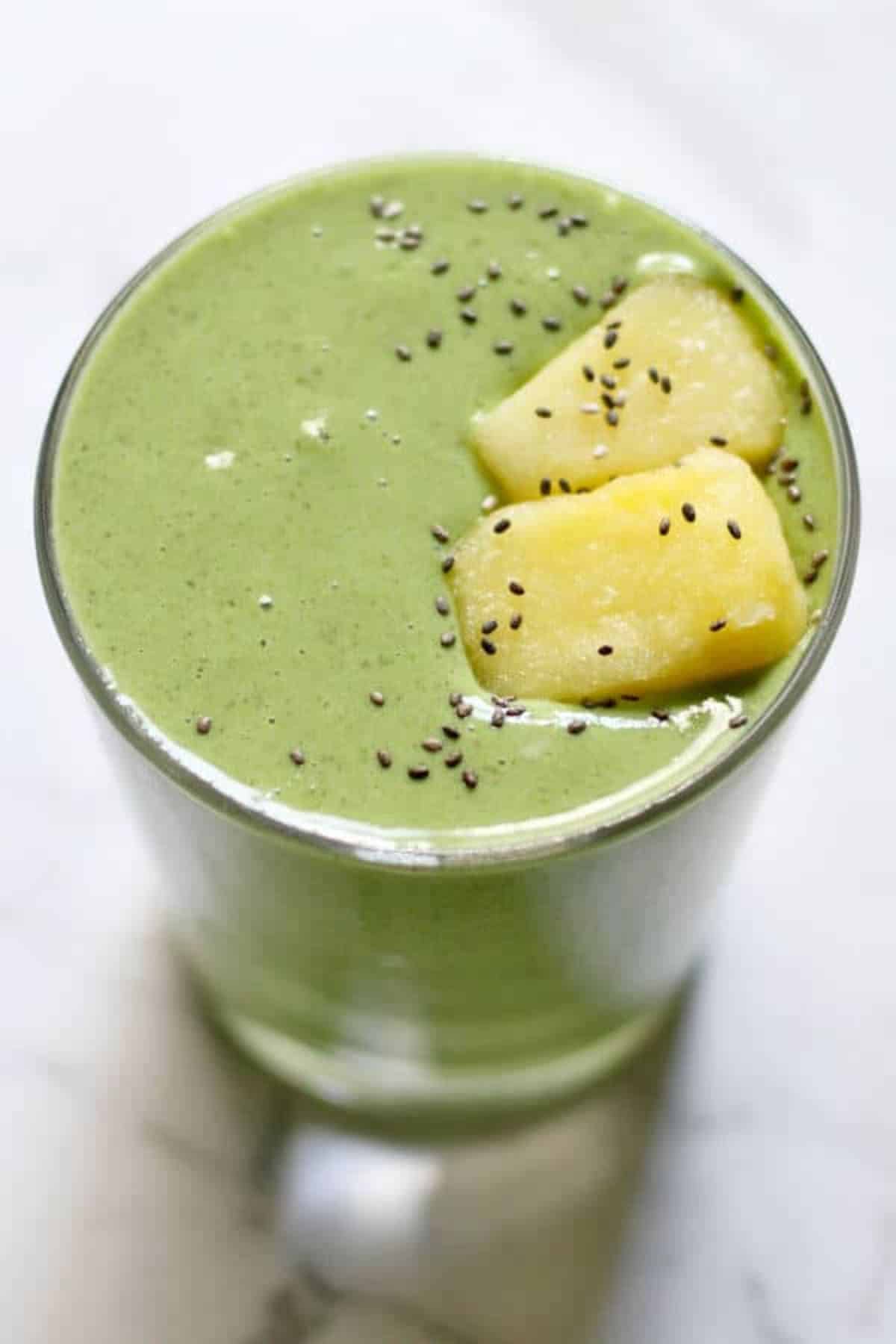 If you rather your smoothie stay in its original format, check out this recipe. The kale pineapple smoothie includes the two listed ingredients in its title as well as a frozen banana, milk, yogurt, and chia seeds.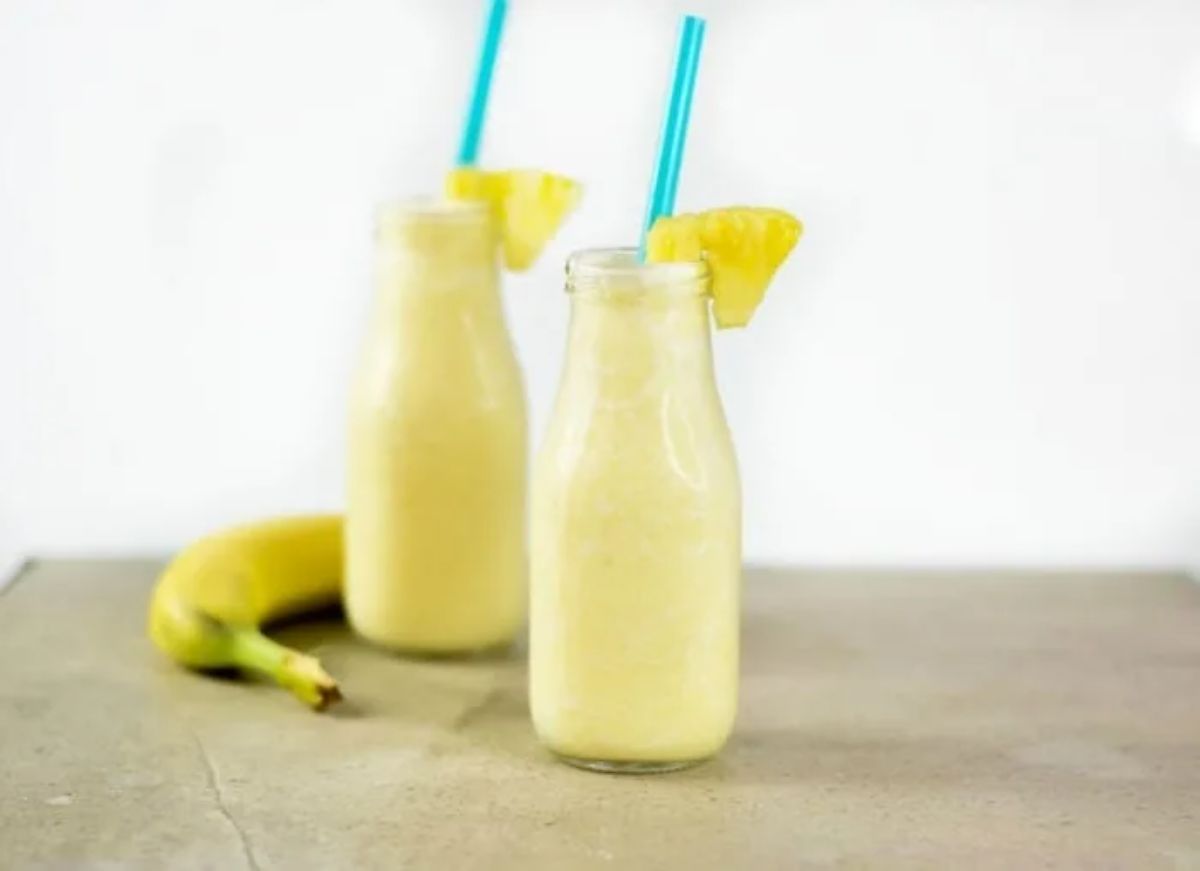 Another top smoothie option comes in this recipe, which includes all your favorite ingredients. To make it, be sure to have pineapple, apple, pineapple juice, yogurt, sugar, ice, and fruit sauce cups. Blend everything together and enjoy it on a weekday morning or hot summer day.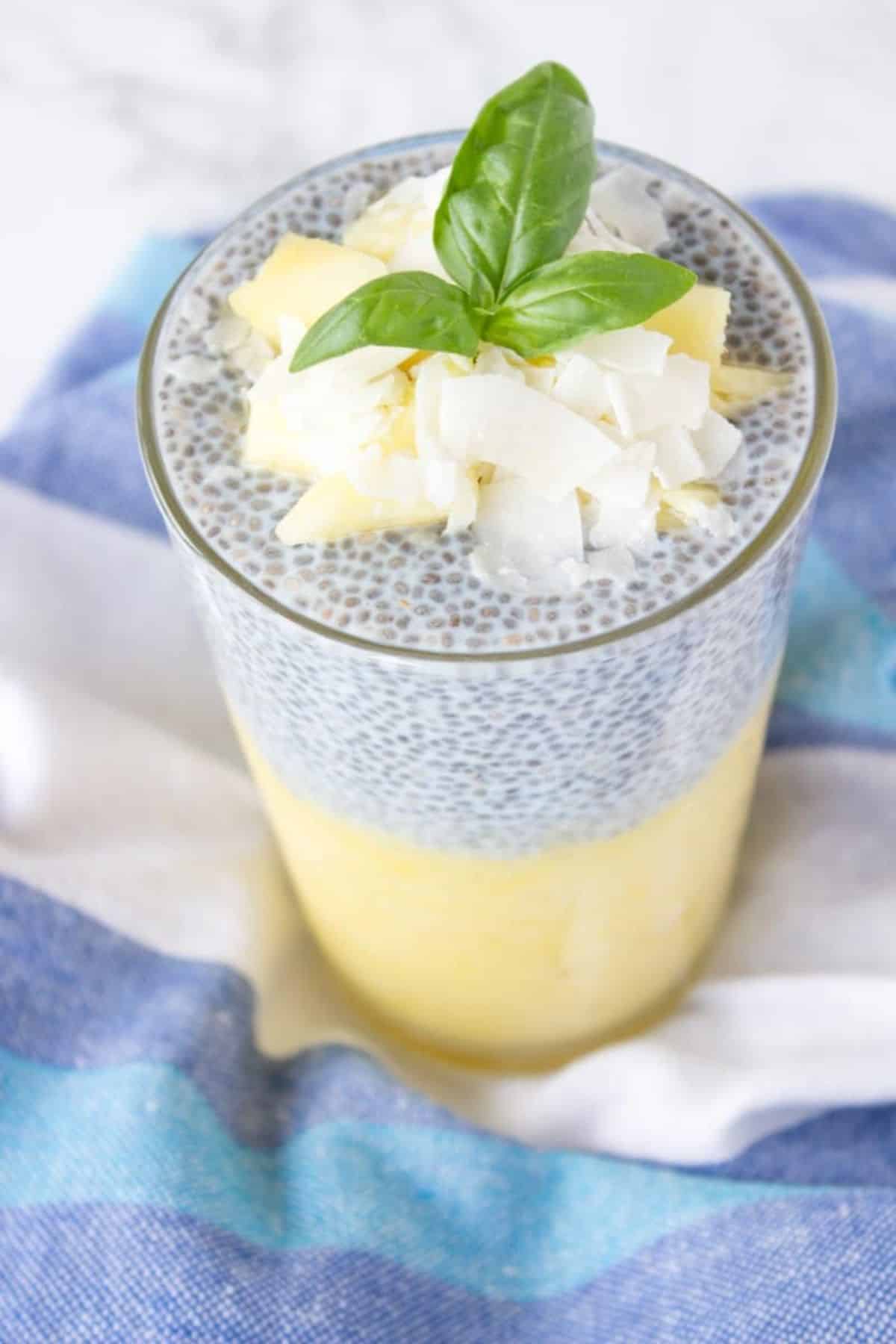 Sometimes a dish of pudding is the thing that really hits the spot. This recipe brings pineapple, coconut, and chia together with coconut milk, honey or syrup (for sweetening), vanilla, and coconut flakes to concoct a delicious dessert for yourself or the whole family.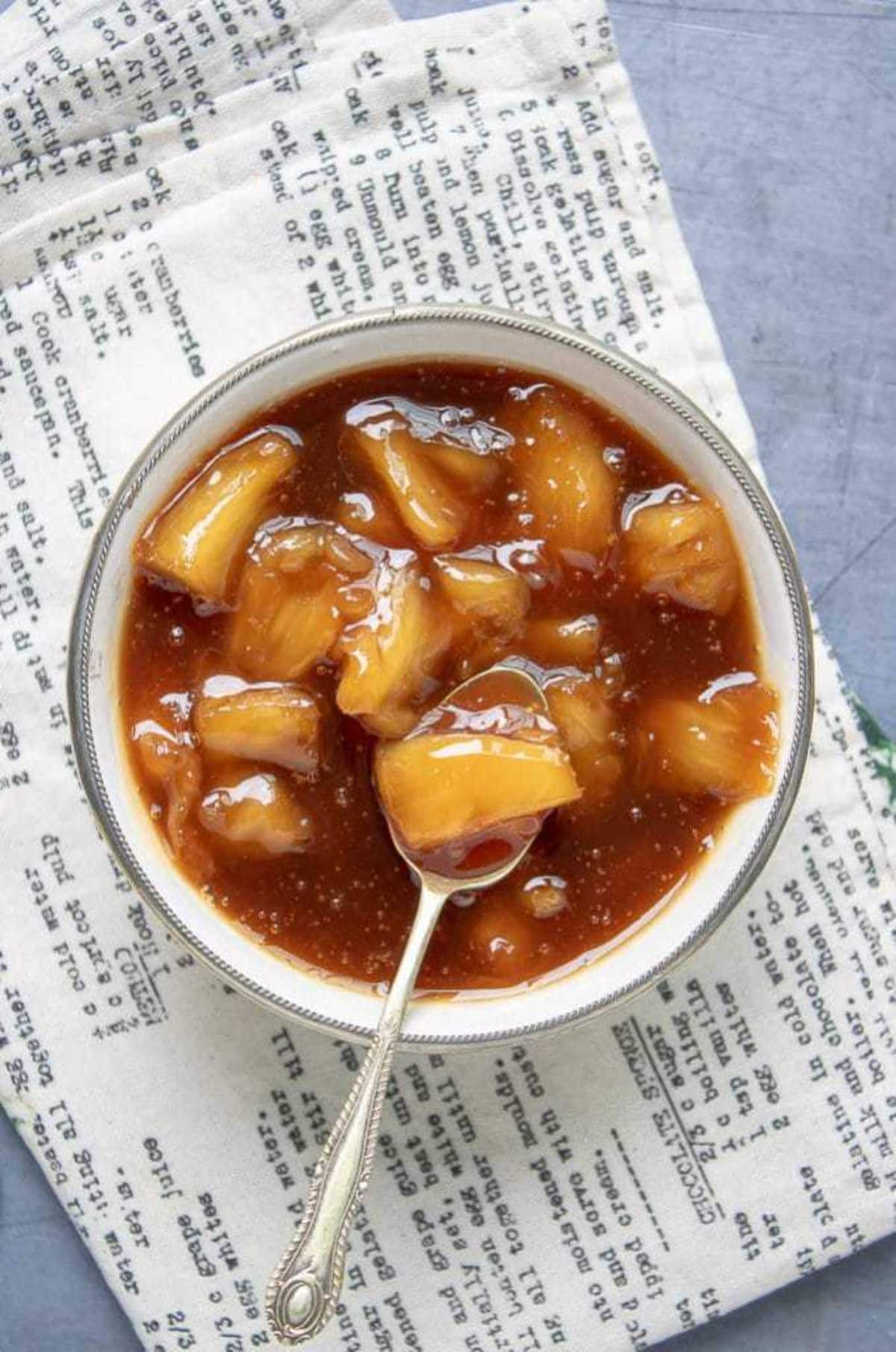 This recipe is simple to make and delicious to consume. Bring together pineapple chunks, pineapple juice, light brown sugar, lime or lemon juice, rum, vanilla, and cornstarch. Boil the juice and sugar, then add the fruit and the rest of the ingredients. Allow it to thicken.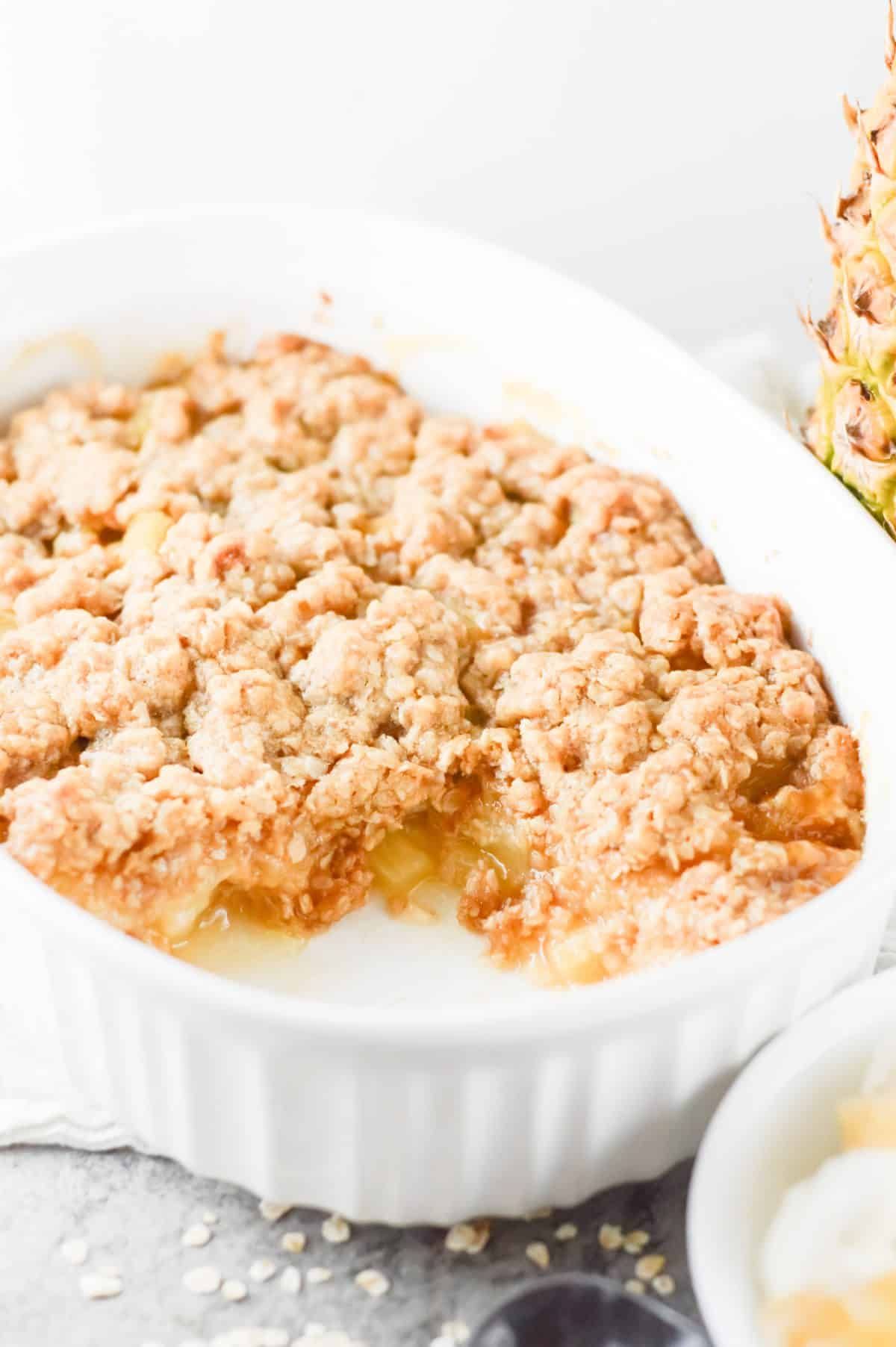 The combination of tropical fruit and oats brings a great taste and texture. For this recipe, you will need pineapple, cornstarch, brown sugar, flour, rolled oats, and unsalted butter. After combining everything together, you bake until it is ready to eat.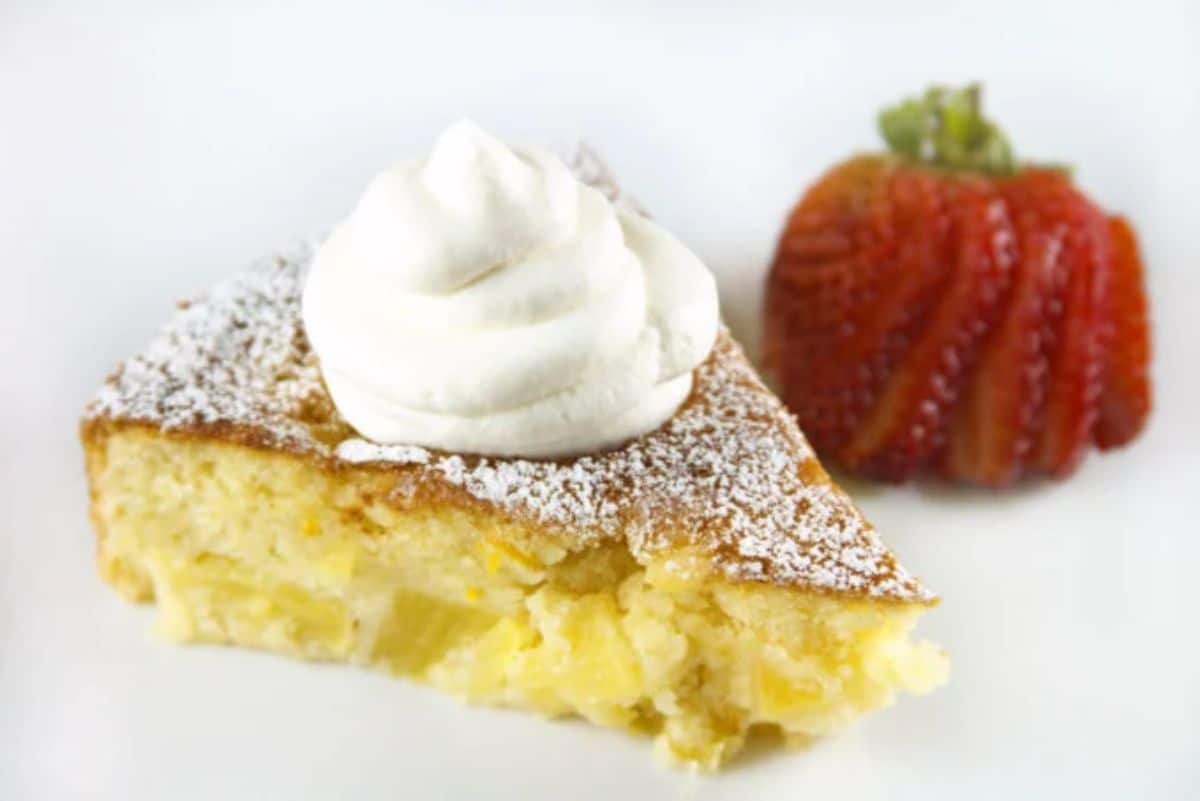 This recipe produces a thick, dense cake that will make you drool for more. Be sure that you have the necessary ingredients on hand to make this fantastic concoction. You will need unsalted butter, pineapple, flour, baking powder, salt, eggs, vanilla extract, sugar, lemon zest, and confectioners sugar.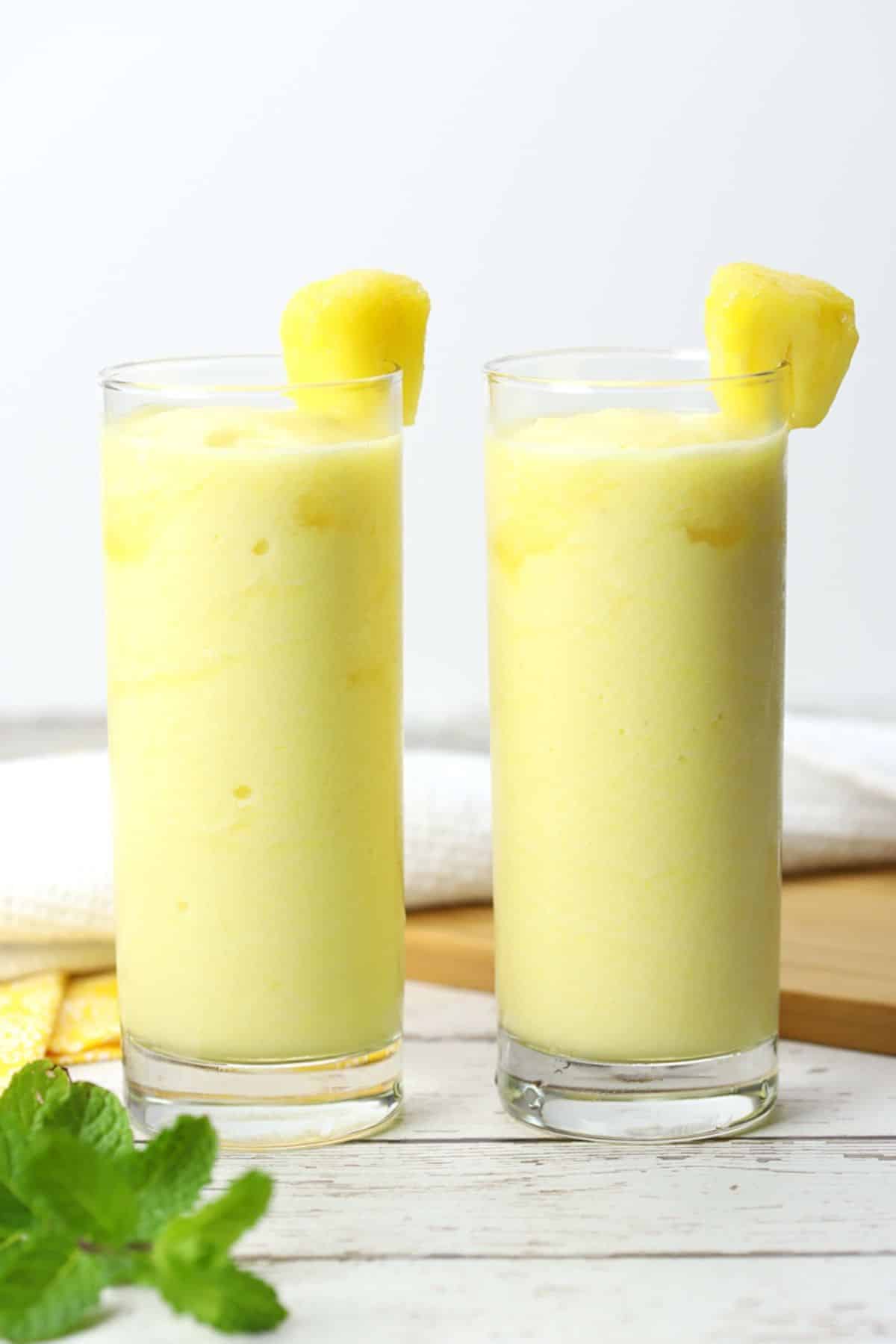 When you are looking for a refreshing end to the summer day, this slush will more than meet your need. With only three ingredients, you will have it in your hand for sipping in a matter of minutes.
Bring together cubed pineapple, coconut water (or pineapple juice), and rum for this great beverage.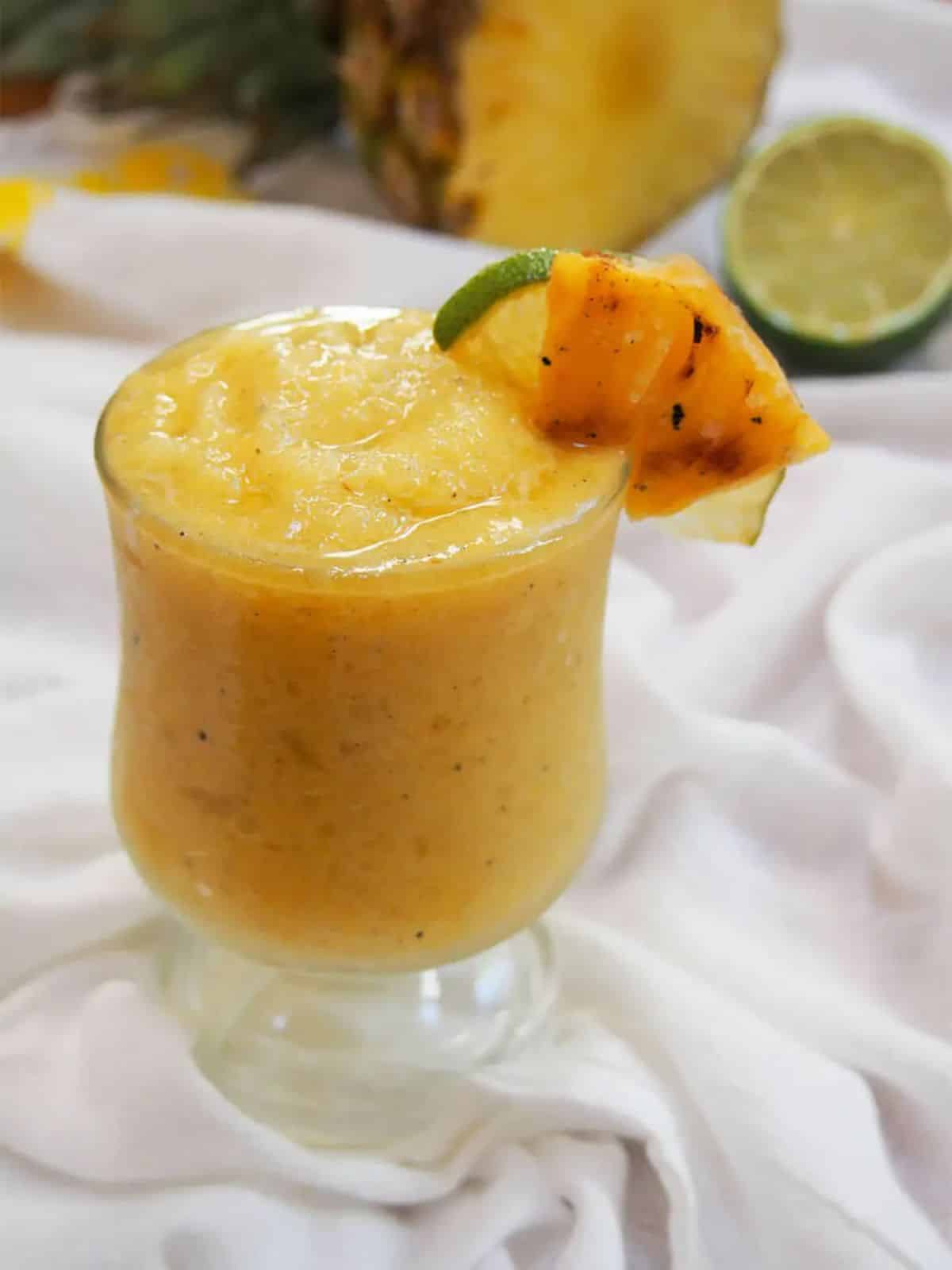 Summers are long, so don't restrict yourself to one drink. In addition to the slush above, you must try this pineapple daiquiri. Grab your blender and the following ingredients:
Pineapple chunks
Ice cubes
White rum
Lime juice
Sugar
Blend everything together until smooth and then put up your feet and drink!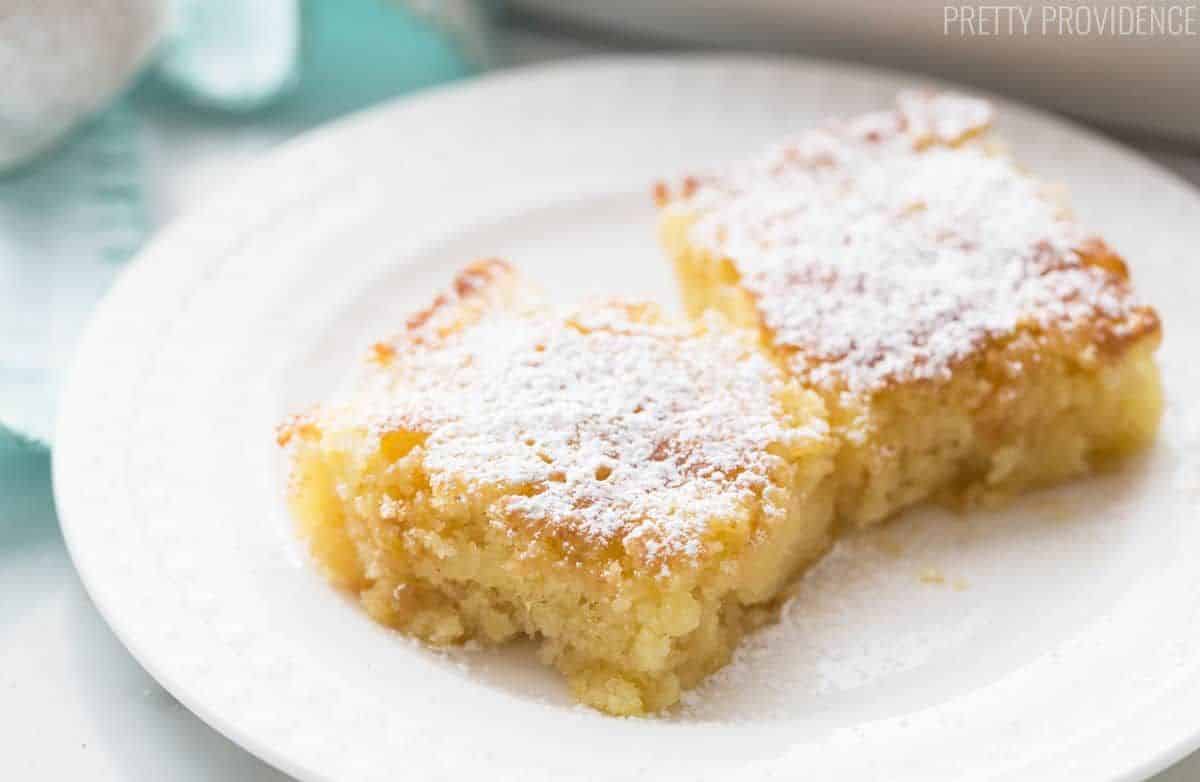 You will be able to smell these bars before you enter the room. For a great dessert, you need butter, sugar, eggs, flour, baking soda, salt, crushed pineapple, and powdered sugar. After baking and allowing them to cool, you can cut them and serve.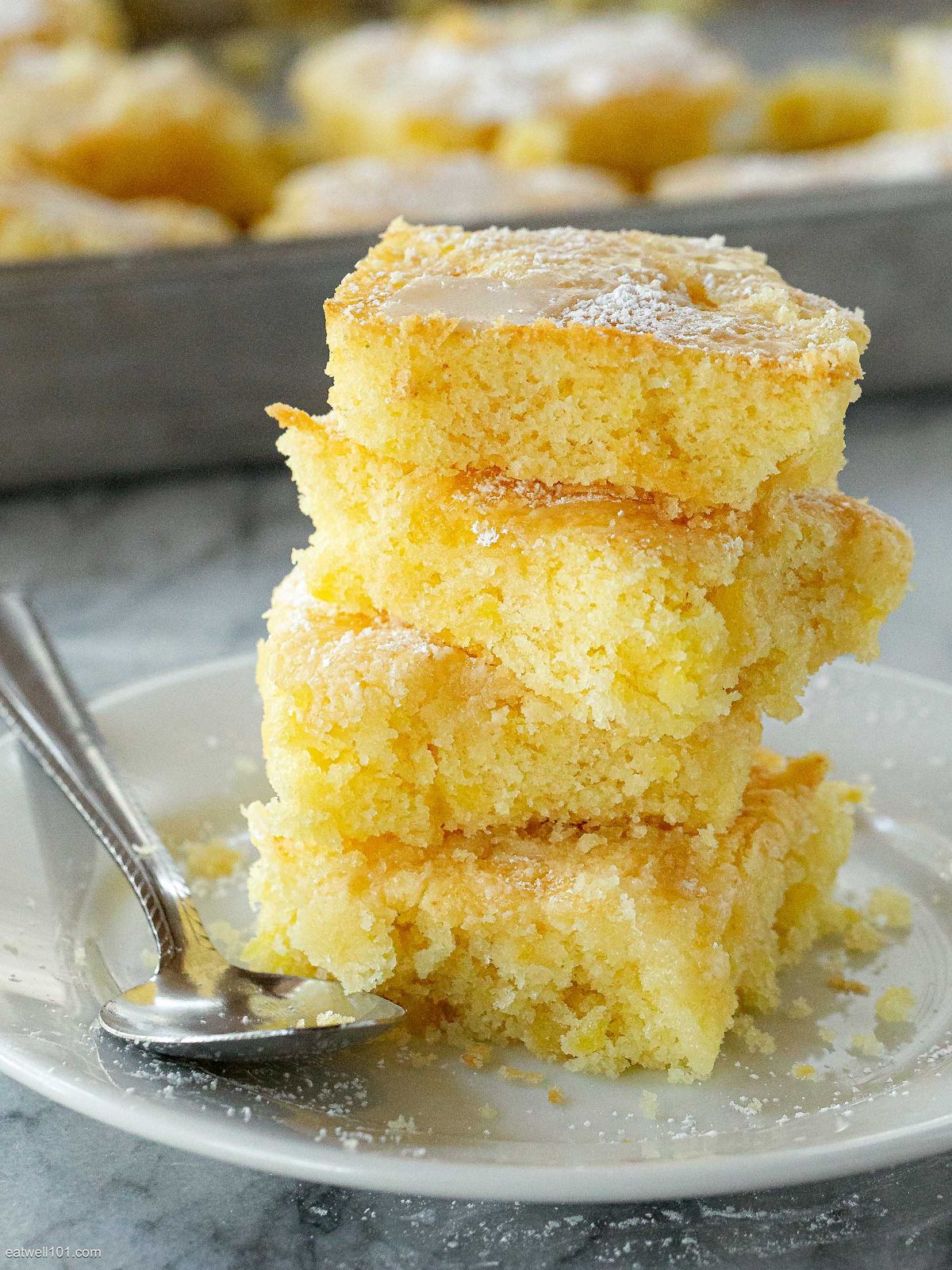 Another amazing pineapple bar recipe is this one that incorporates a coconut drizzle on the top. Mix together flour, sugar, salt, baking powder, butter, eggs, sour cream, crushed pineapple, powdered sugar, half and half, and coconut extract.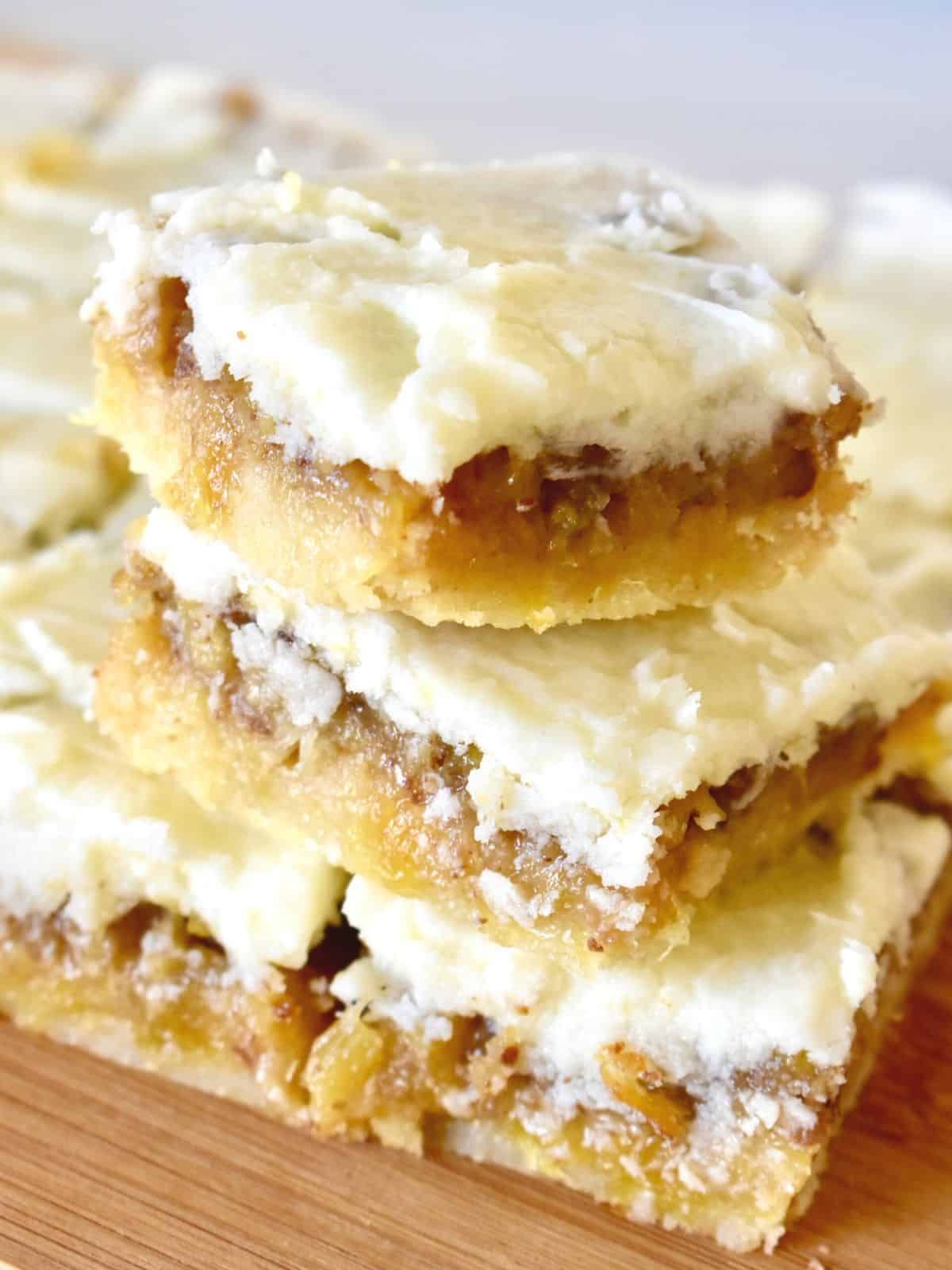 As a tropical fruit, you can expect that pineapples are prominent in Hawaii. The beach-filled state inspires this dessert. The bottom of this bar comes with homemade shortbread, and the top includes pineapple, pecans, and a pineapple juice glaze.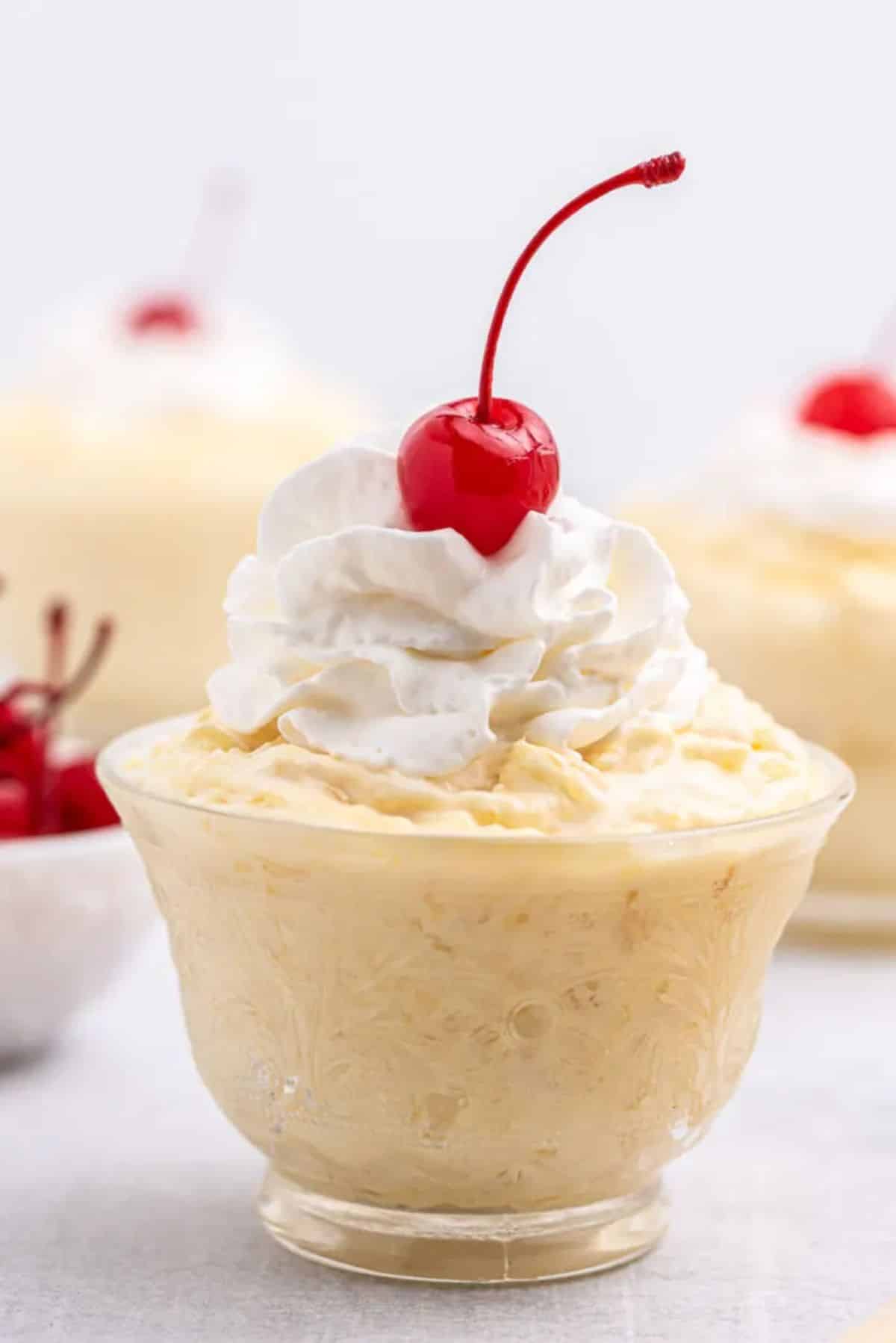 This dessert comes together in just three easy-to-obtain ingredients. Its light and airy texture makes it the perfect addition to any meal. Take crushed pineapple, dry pudding mix, and whipped topping. Mix together and refrigerate until you're ready to enjoy.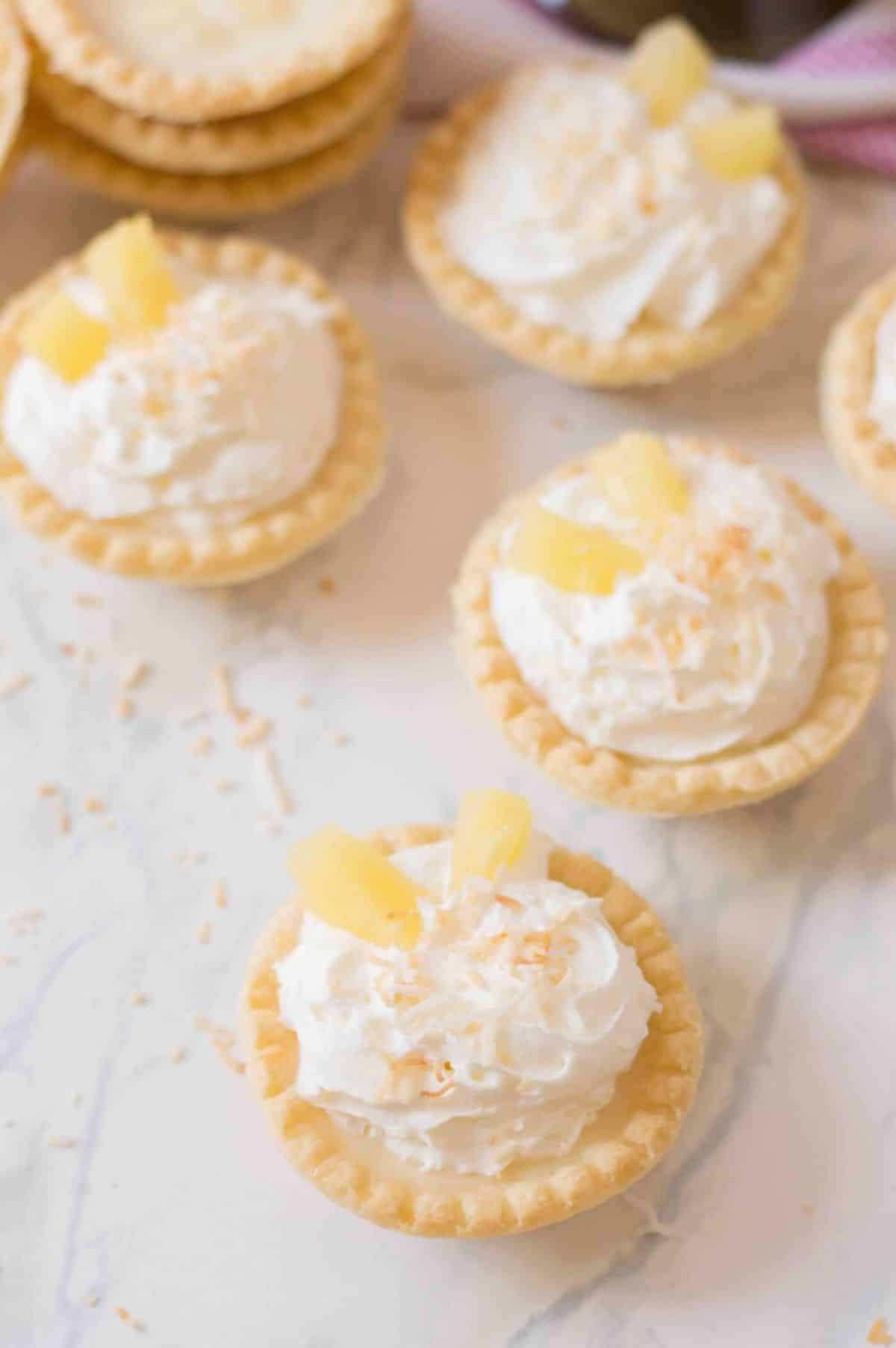 These handheld desserts are quick and easy to eat, which can be dangerous! You will need mini pie crusts, condensed milk, pineapple, sour cream, whipped cream, and shredded coconut to create these tea-time treats.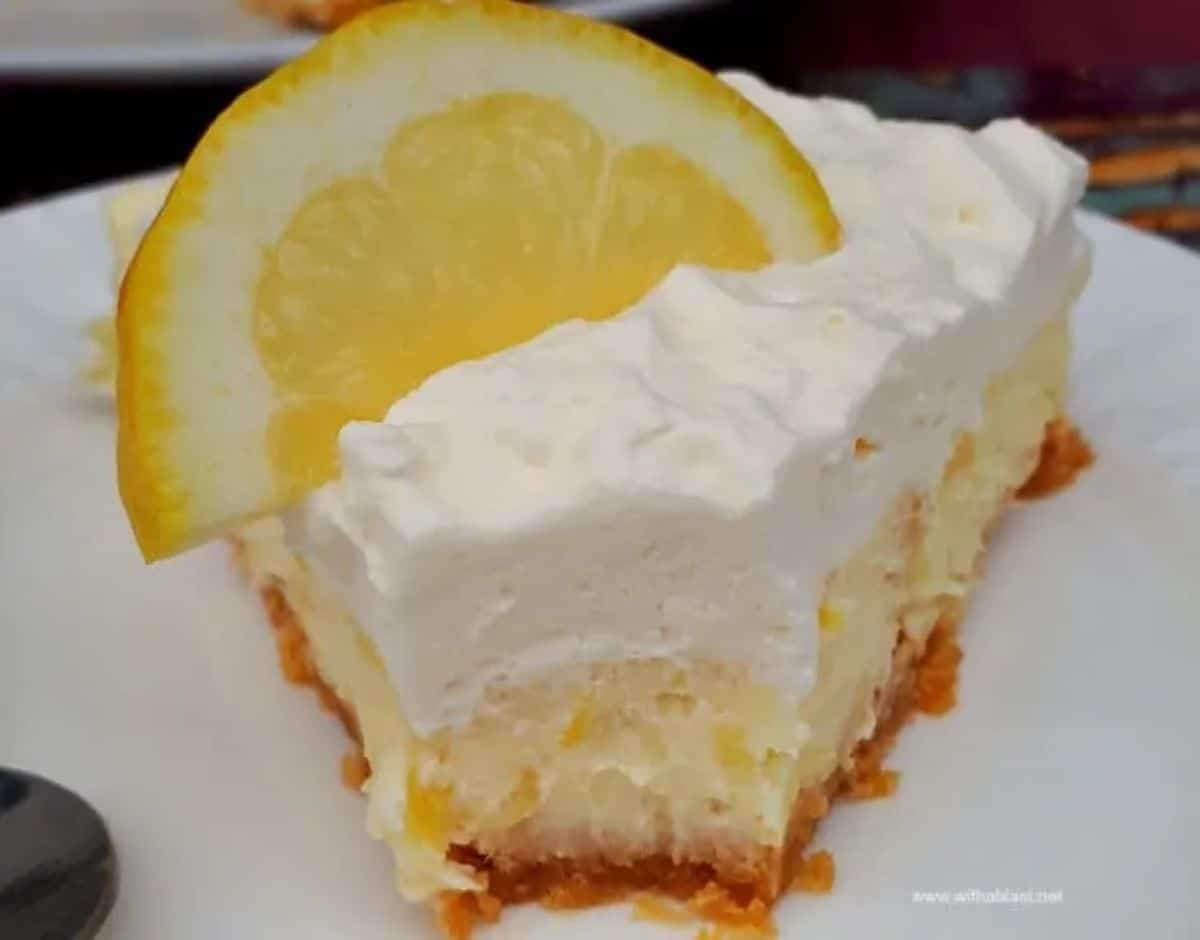 Lemon and pineapple come together perfectly, bringing a party to your taste buds. You can make this cheesecake with basic ingredients, including graham crackers, butter, cornstarch, caster sugar, lemon, crushed pineapple, eggs, cream cheese, whipping cream, and powdered sugar.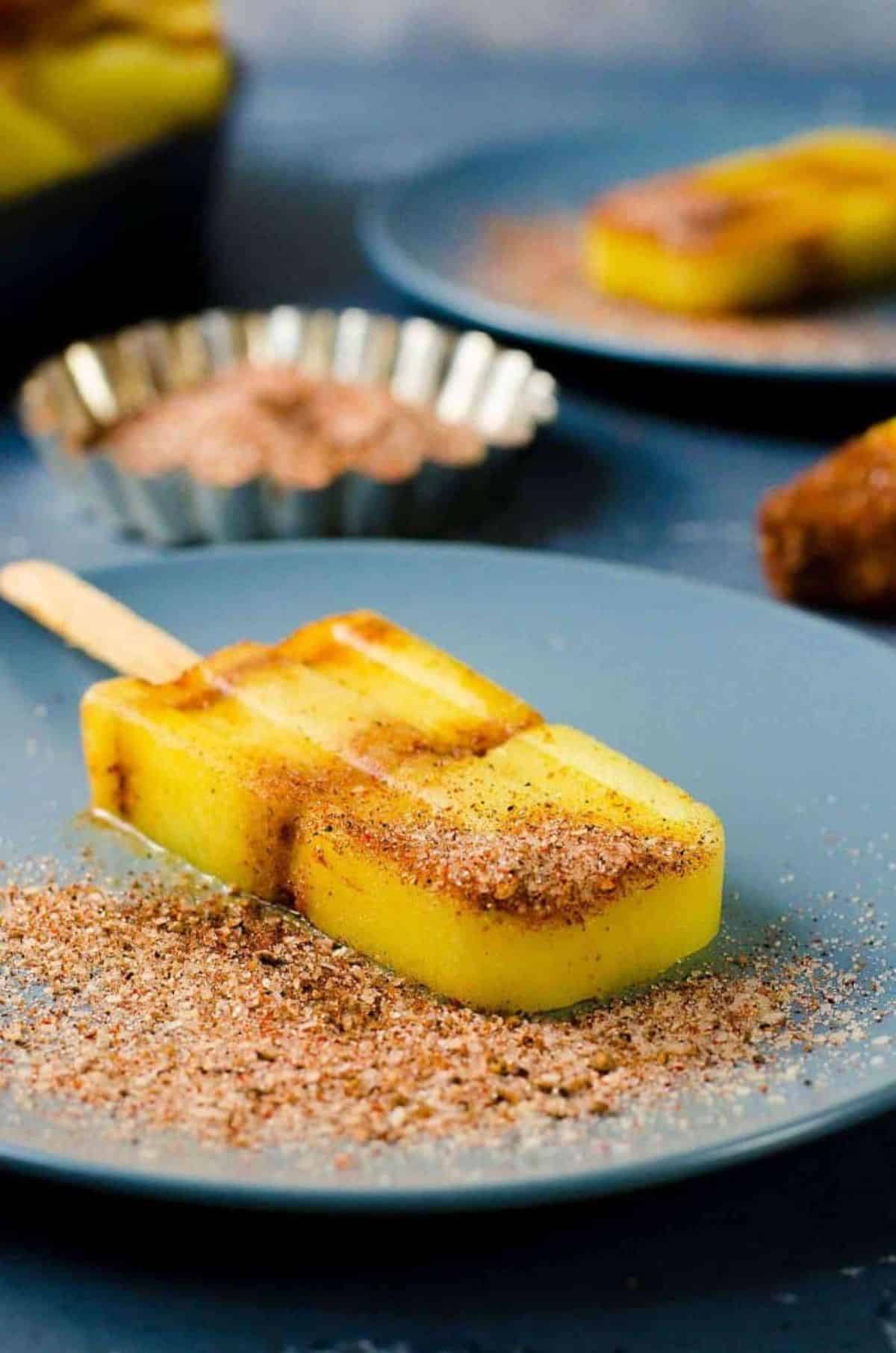 These unique ice pops have the refreshing taste of pineapple with a kick. To make these addicting desserts, you will need pineapple, sugar, lime juice, sugar, black pepper, cayenne pepper, and sea salt.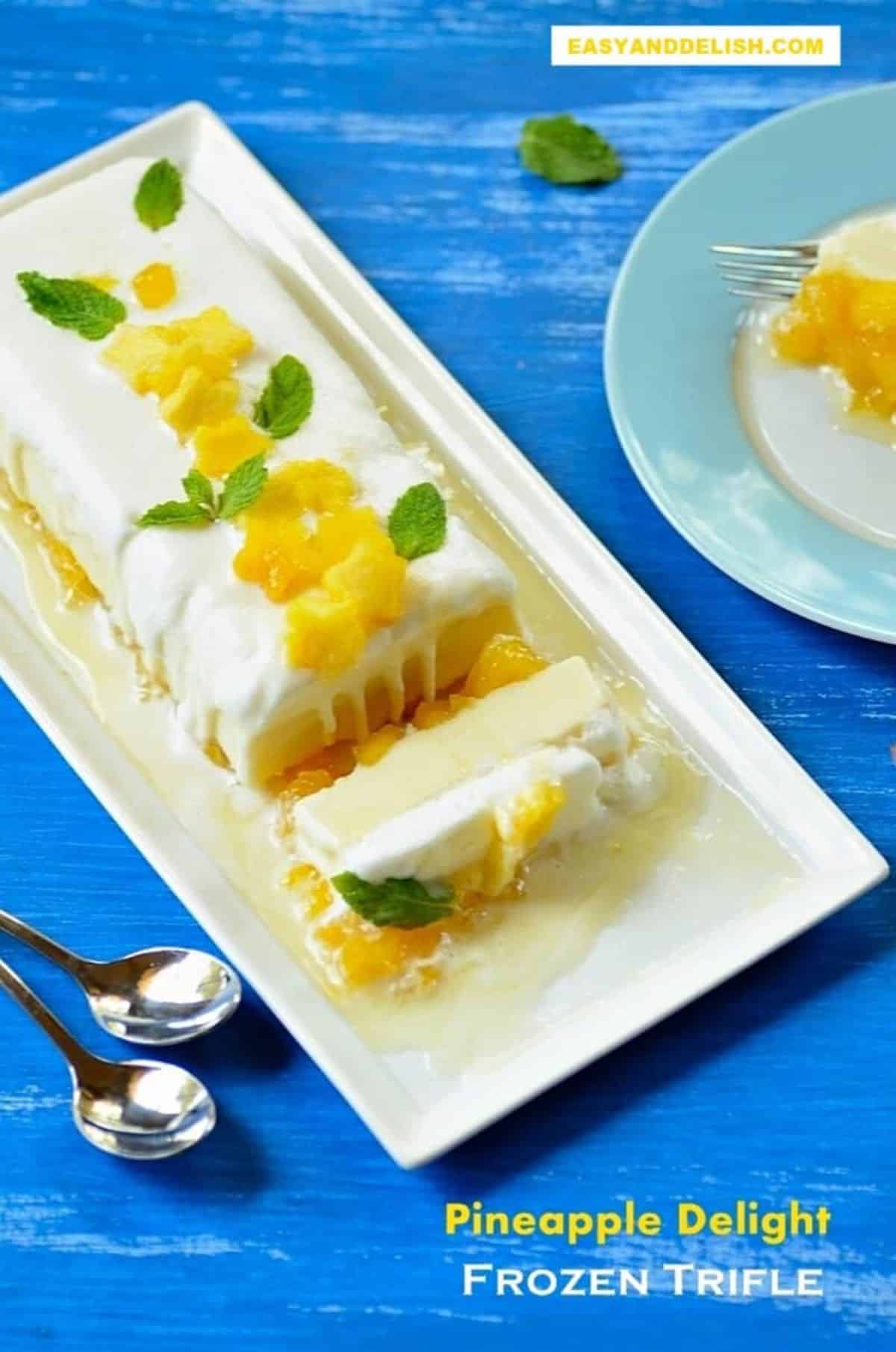 This recipe brings layers of fruity goodness into one dish. If you're looking to make this for yourself or an event, have the following ingredients on hand:
Cubed pineapple
Brown sugar
Water
Condensed milk
Whole milk
Corn starch
Eggs
Vanilla extract
Heavy cream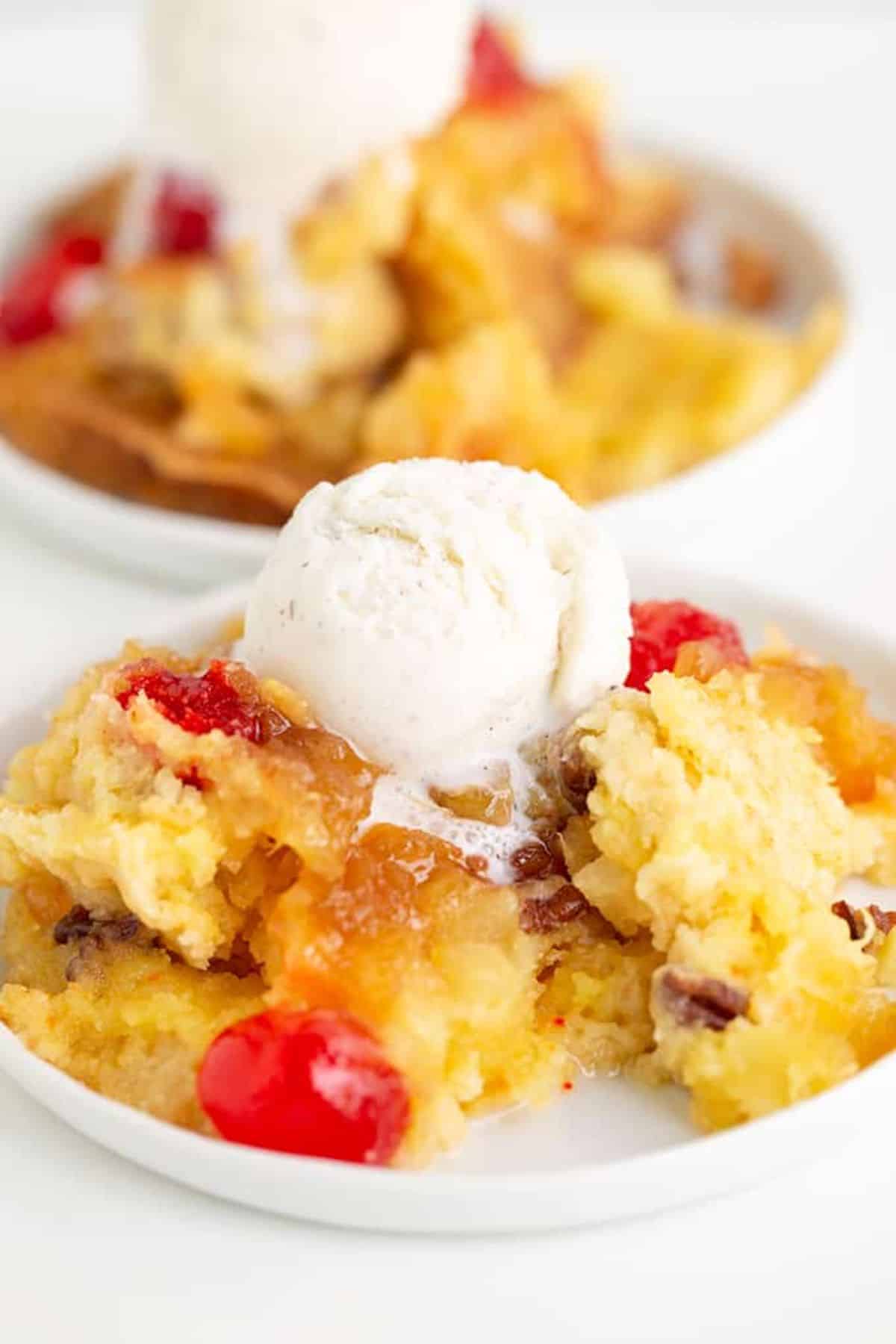 Everybody loves cake, and this unique recipe is a reverse pastry that you won't turn down. You will need maraschino cherries, butter, brown sugar, pecans, crushed pineapple, and yellow boxed cake mix. Bake it until done and serve warm.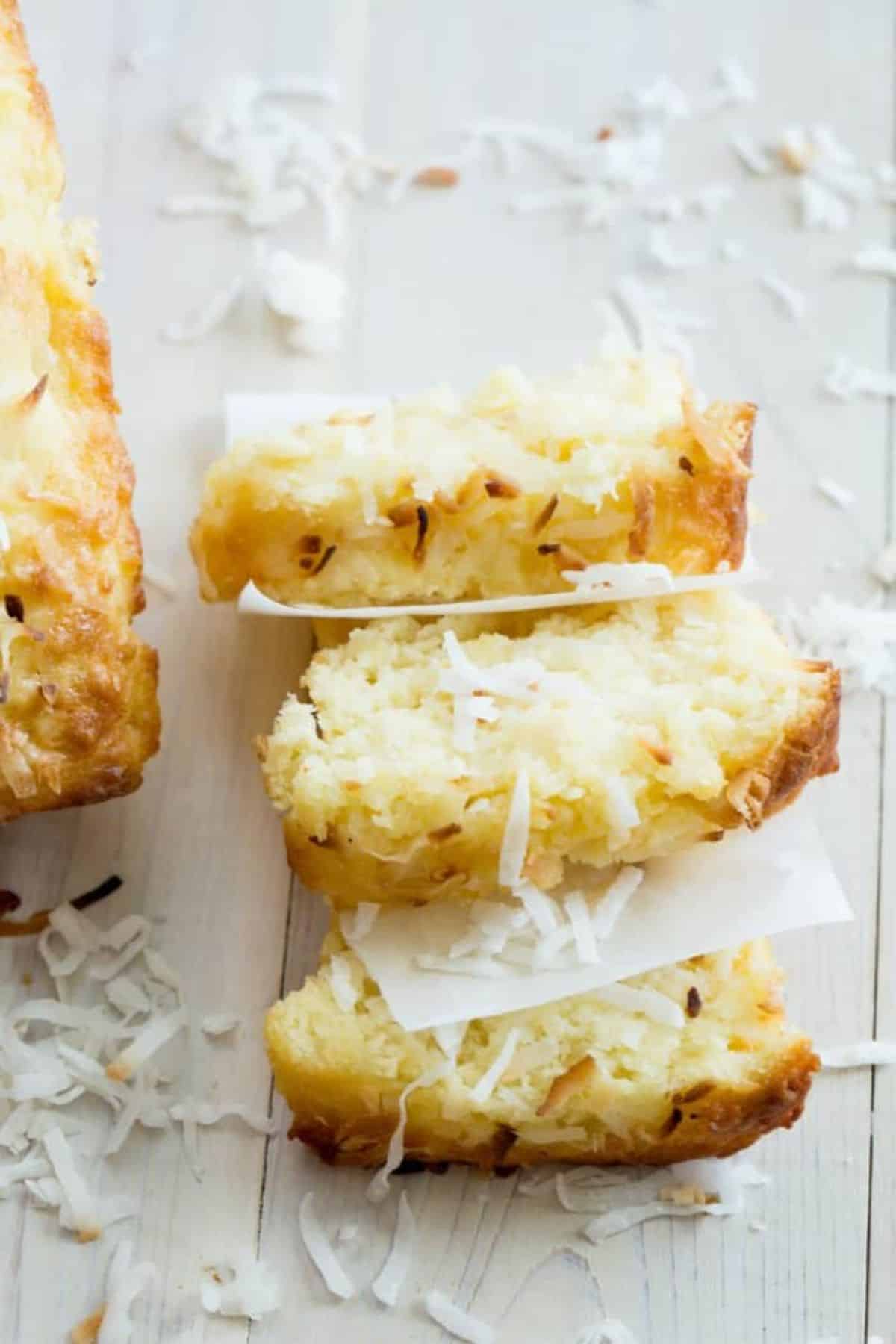 You might not typically consider bread as a dessert, but this one definitely falls into that category. To create this wonderful treat, you will need to have shredded coconut, butter, sugar, eggs, sour cream, baking soda, salt, flour, and crushed pineapple.
Final Thoughts
While pineapple is a popular fruit, many often forget about it when it comes to desserts. Pineapple has the ability to turn a common pastry or sweet treat into a new and unique good. The citrus flavor and tropical origin make you feel like you've been transported to a beach in Hawaii.
This list of desserts with frozen pineapple is sure to be a hit and will change up your standard dessert rotation.