It's been 10 days since our last post and you've probably been wondering what's happened to us! Well, we have been busy as beavers around here making lots of changes in the garden.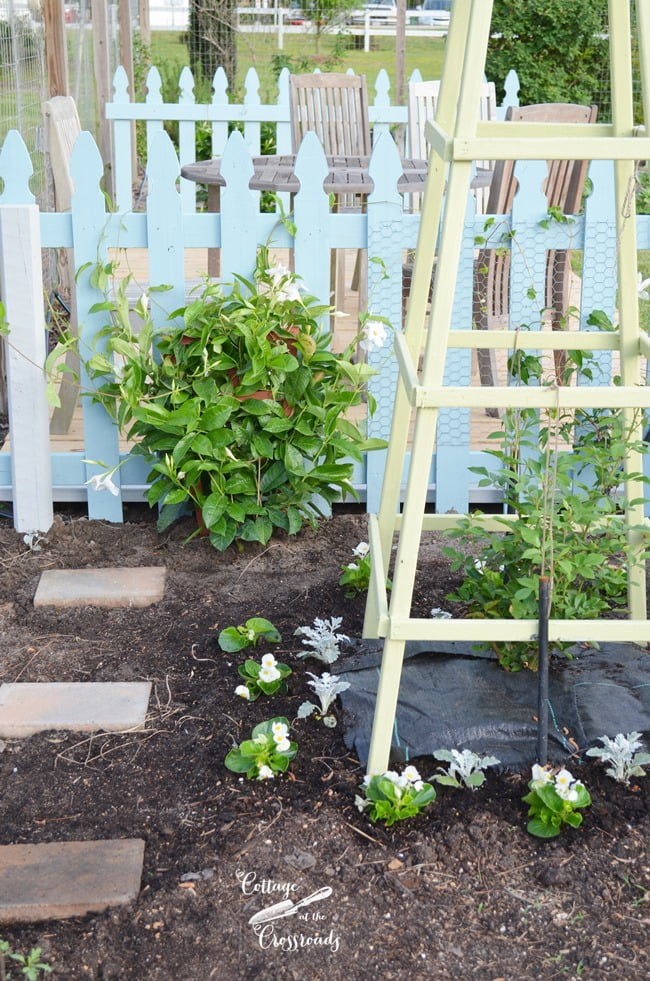 It all started about a month ago when we made the decision to move our compost bin that you see here.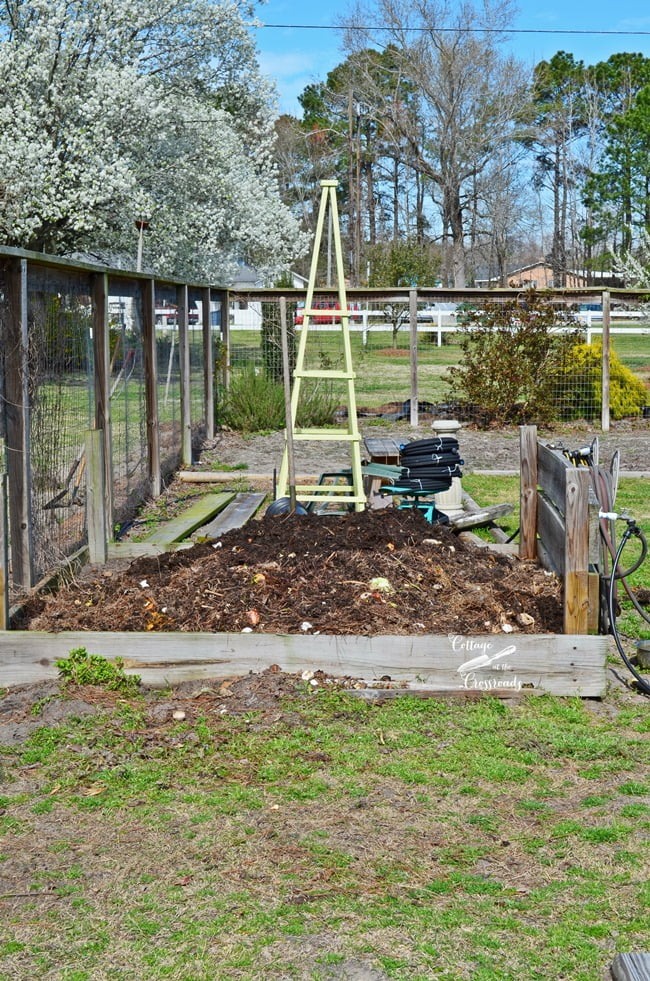 It was the first thing that anyone saw when entering our garden, and although a compost bin is a necessity when one is trying to garden as organically as possible, it is not always attractive.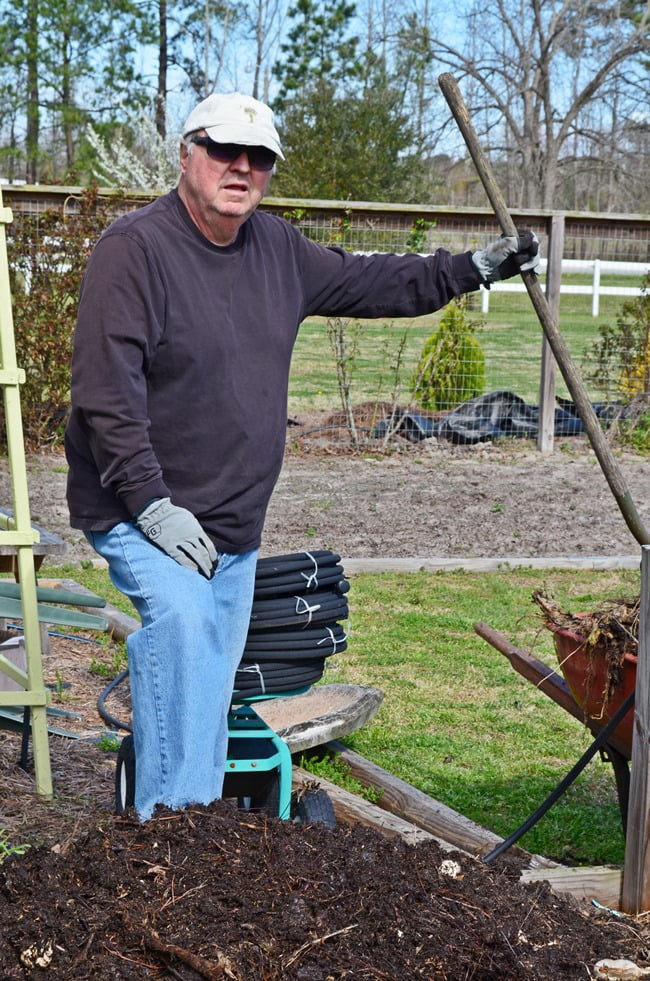 So Leo took down most of the wooden boards that contained it and proceeded to move the compost, shovelful by shovelful.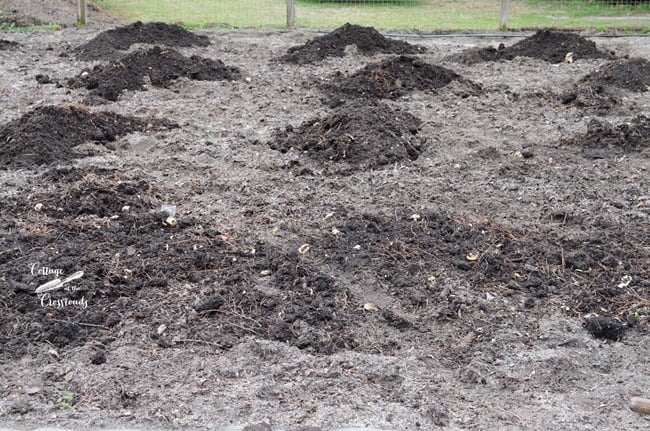 The process took a few days, and the piles of "black gold" ended up here in our tomato planting area. Our new compost bin has been moved to a more discrete place outside the garden.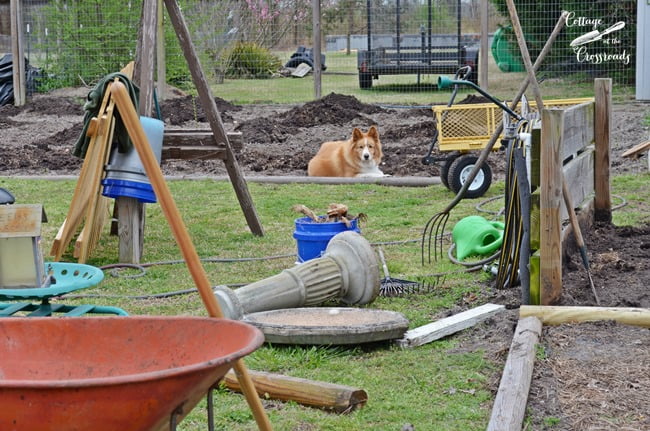 I usually like to post pretty photos but sometimes things have to get downright "messy" before they can get better. In addition to the compost bin moving, lots of other things were moving around, too! You can see in this photo that we left one wall of the compost bin standing because of the water lines there.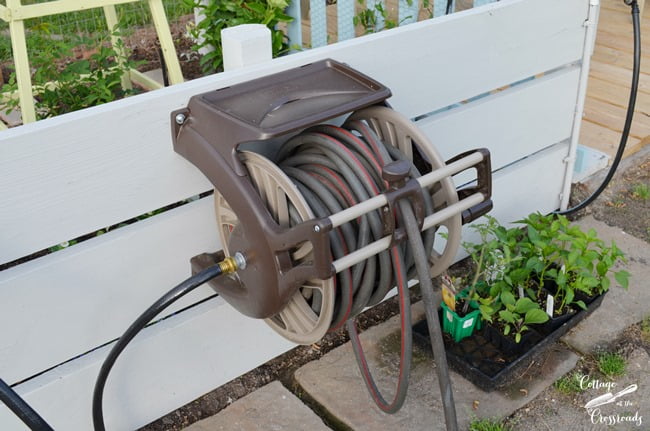 Leo replaced one of the boards that had gotten warped from the weight of several hanging hoses, added a new post in the middle for additional support, and attached a new hose reel. I stained the boards with the same Cape Cod Gray Olympic stain that I used to stain our outdoor potting bench and fence panels last  year. Leo also moved some heavy pavers that we had placed in our outdoor eating area last year because, FOLKS, that is moving, too! Having the pavers under the hose and faucets should keep this spot a little tidier, especially after we add some small pebbles around them.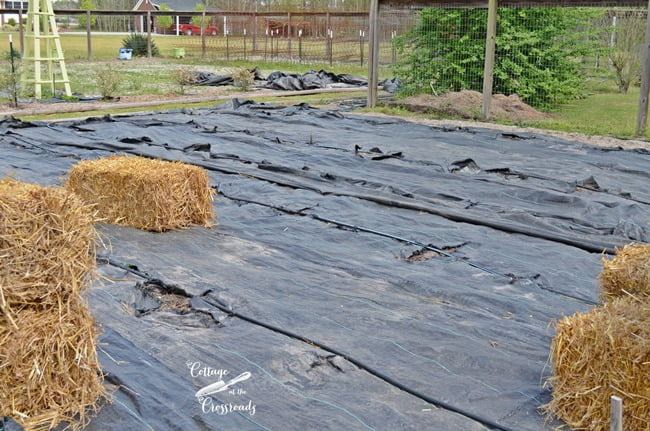 In the meantime, we prepared the tomato planting area by putting down landscaping fabric to control the weeds. You can read more about this in our post how to control the weeds in your vegetable garden.  After the fall growing season, we rolled up the landscaping fabric and saved it to use this year. The planting holes were already cut and we ran the drip lines to the holes.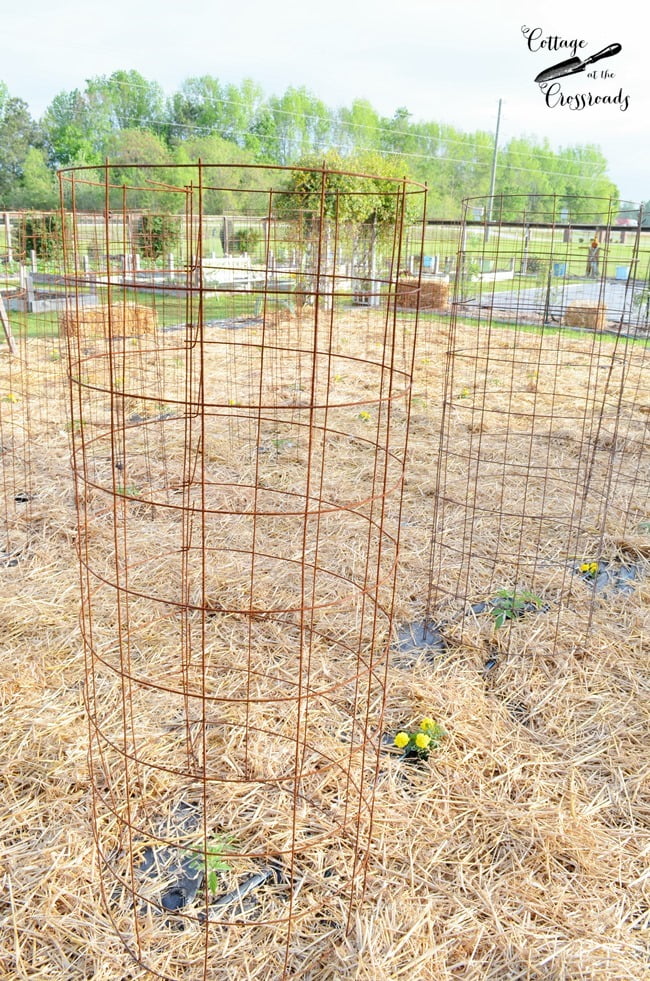 And I'm happy to report that all the tomatoes and marigolds have been planted!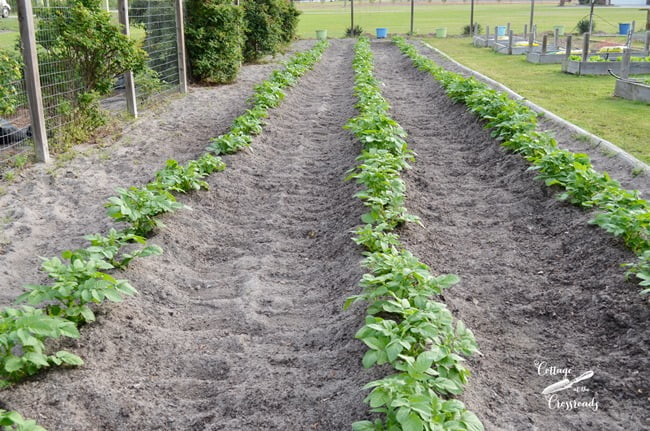 The potatoes that we planted in February are growing, and I'm eagerly anticipating the time that we can dig around the plants and steal a few "new" red potatoes! Those things you buy in the store taste nothing like the fresh ones!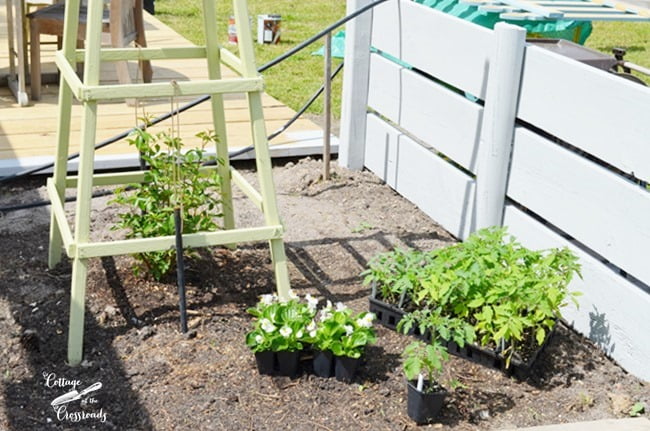 Where the old compost bin was is a new flower bed. I planted a white climbing Iceberg rose bush under one of our DIY Wooden Garden Obelisk that Leo made last year.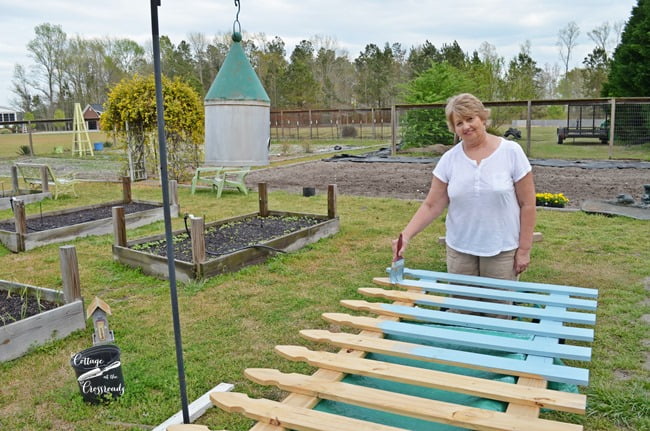 Somewhere along the line, we got the idea to add some picket fence panels to each end of a wooden deck that we built. Here I am staining them with Olympic solid color stain in a beautiful blue color.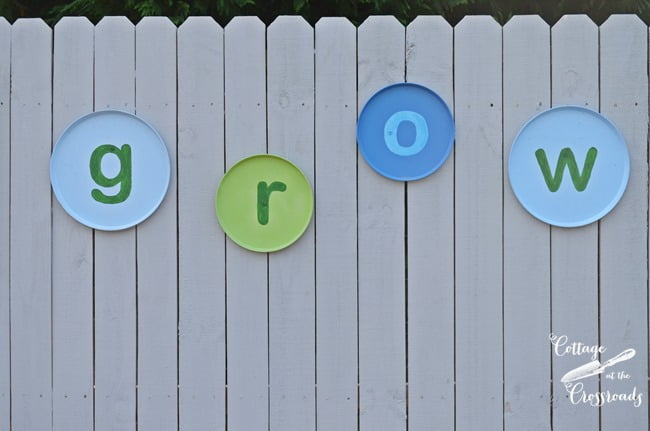 This may sound a little weird, but I have a blue, green, and gray color scheme going on in the garden!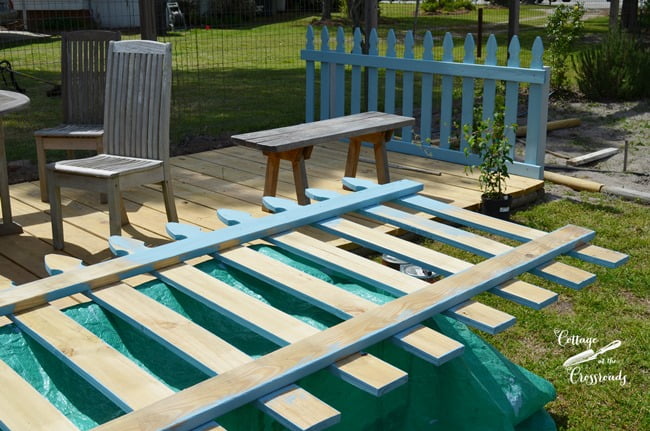 Here you can catch a glimpse of our new deck in the garden, and Leo will give us a full report soon on how we constructed it.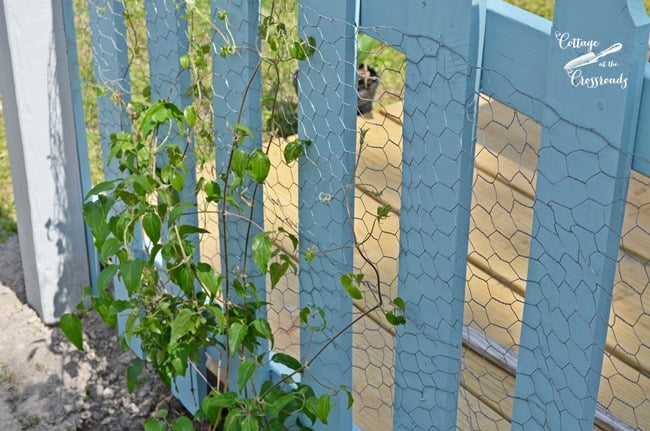 Once the panels were attached, Leo put up some chicken wire and we planted white clematis vines along them.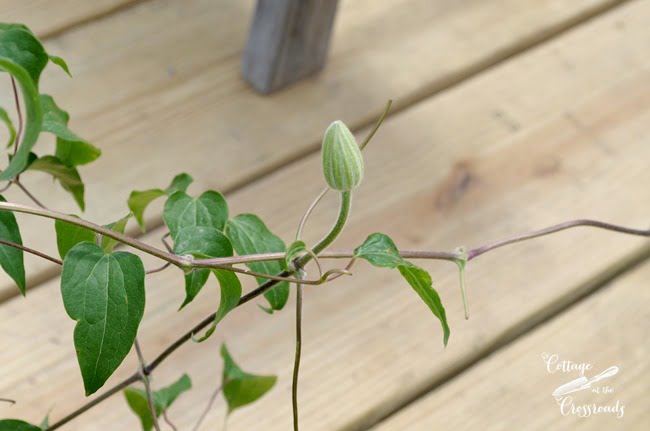 When I bought the vines, they had a few buds.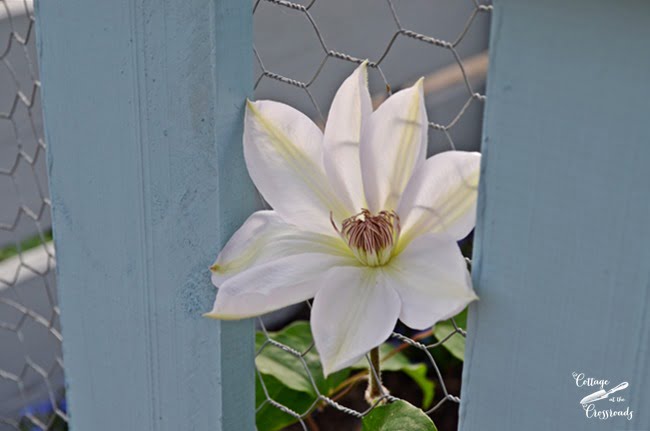 And this is one that has opened.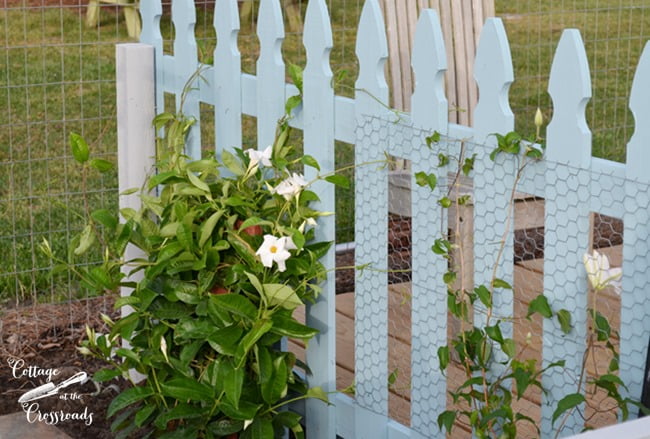 To make sure that we had something blooming all summer, we added two mandevilla vines to the fence panels.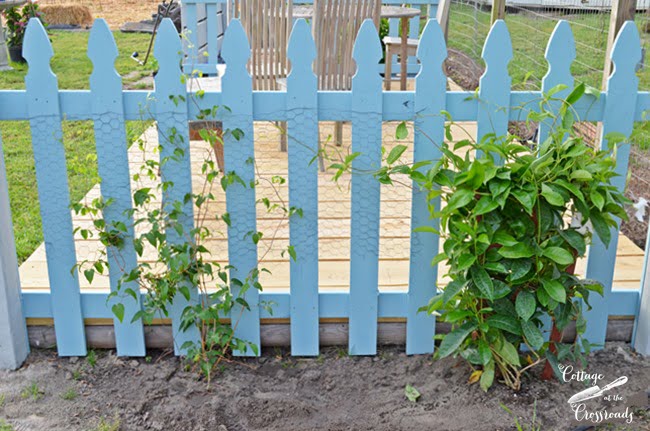 I just can't wait to see the panels covered with white blooms, and I'll be sure to post an update to show you!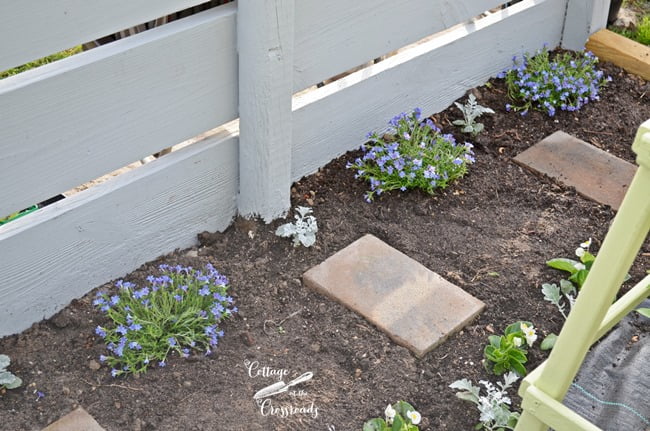 In the area that was previously the compost bin, I have added some pavers and flowers. I planted a blue perennial called lithodora along with some lobelia, begonias, and dusty miller to keep with the color scheme. Since this photo was taken, I've added pine straw as a mulch, and I'll be sure to post photos of how this area looks once the flowers start filling in.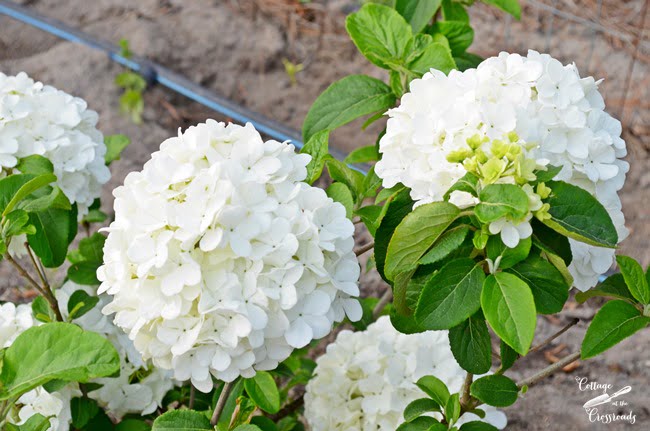 Near one end of the deck is this Chinese snowball viburnum bush that my sister-in-law Jean gave me last year as a birthday present. It was previously planted in the flower garden in front of our vegetable garden, but we moved it early this spring. Because, guess what, friends! We're getting ready to start our biggest spring project in that area!