Are you looking for delicious recipes to make with Andouille Sausage? You've come to the perfect place!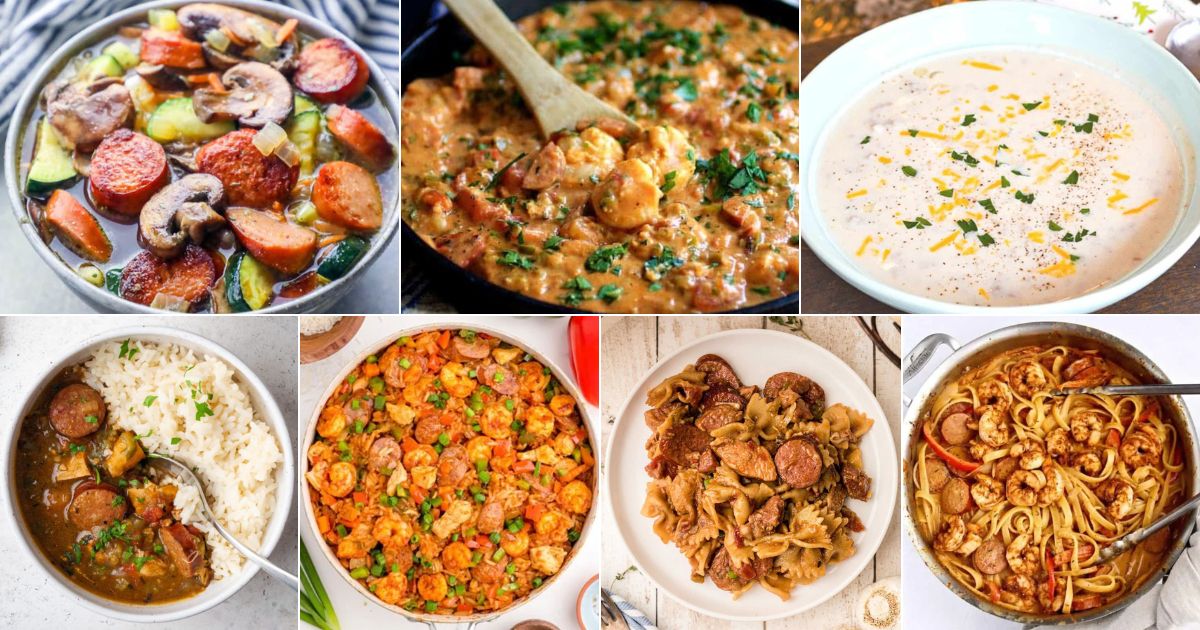 Andouille Sausage, a French smoked sausage with a unique texture, is a culinary delight that adds a flavorful punch to any dish. Unlike regular sausages, Andouille Sausage features a chunky and robust filling, making it a standout ingredient in various recipes.
In this article, we present 21 exciting Andouille Sausage dishes that will take your taste buds on a delightful journey. So let's get reading!
Contents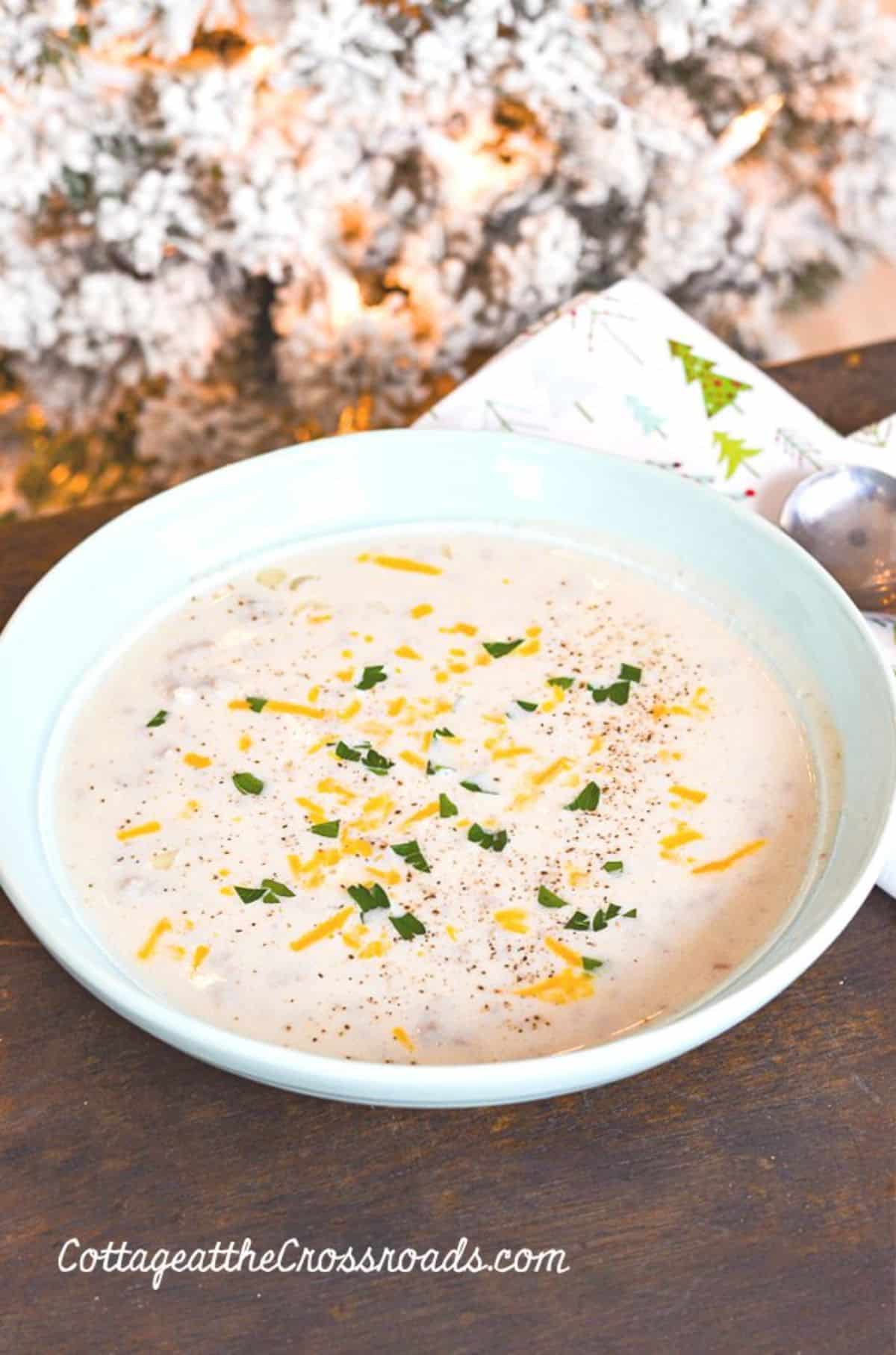 Let's start our journey with a scrumptious dish: Creamy Cauliflower Soup with Andouille Sausage. This recipe is a true winner if you're seeking a flavorful and low-carb option.
The delightful blend of cauliflower, cheese, and Andouille Sausage creates a heavenly symphony of flavors. Not only is this recipe incredibly tasty, but it's also a time-saver, making it ideal for those busy weeknights.
Are you looking to be the star of your tailgate party? These appetizers are a must-try.
Packed with four types of cheese, the perfect amount of heat from jalapenos, and the smoky goodness of Andouille Sausage, they're guaranteed to be a hit. Whether it's a BBQ or game day, these mouth-watering treats will have everyone drooling.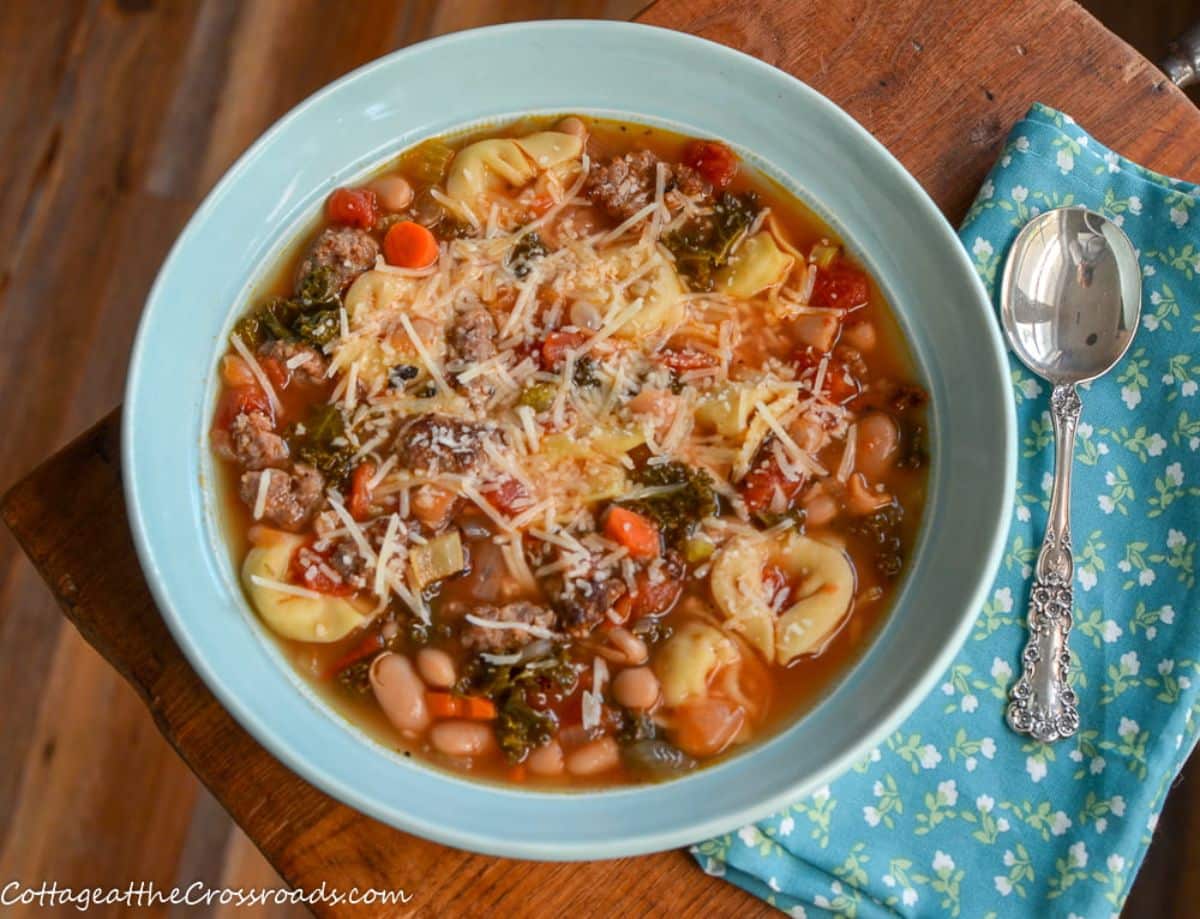 Indulge in the ultimate comfort food with this Sausage and Cheese Tortellini Soup. While typically made with Italian Sausage, substituting it with Andouille Sausage adds a smoky richness to the dish.
This beginner-friendly recipe is packed with veggies, sausage, cheese, and spices, creating a delightful party of flavors in your mouth.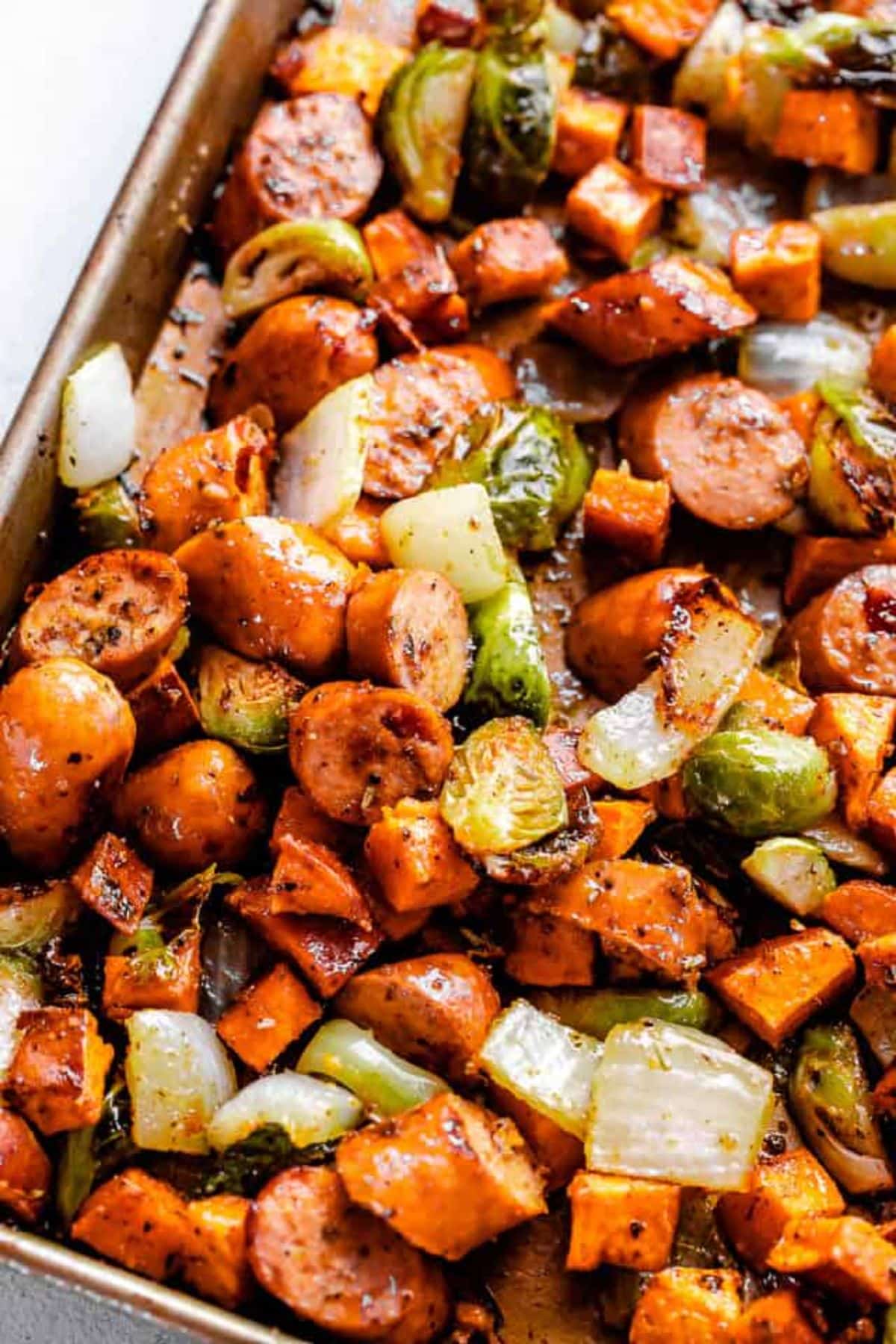 When time is of the essence, this meal is your go-to, taking around 30 minutes to prepare. The best part? It's a one-pan wonder!
Simply arrange sweet potatoes, Brussels sprouts, and Andouille Sausage on a baking sheet, and let them cook together, ensuring easy cleanup. With a perfect balance of spice and sweetness from the seasonings, this healthy and flavorful dish is an absolute must-try.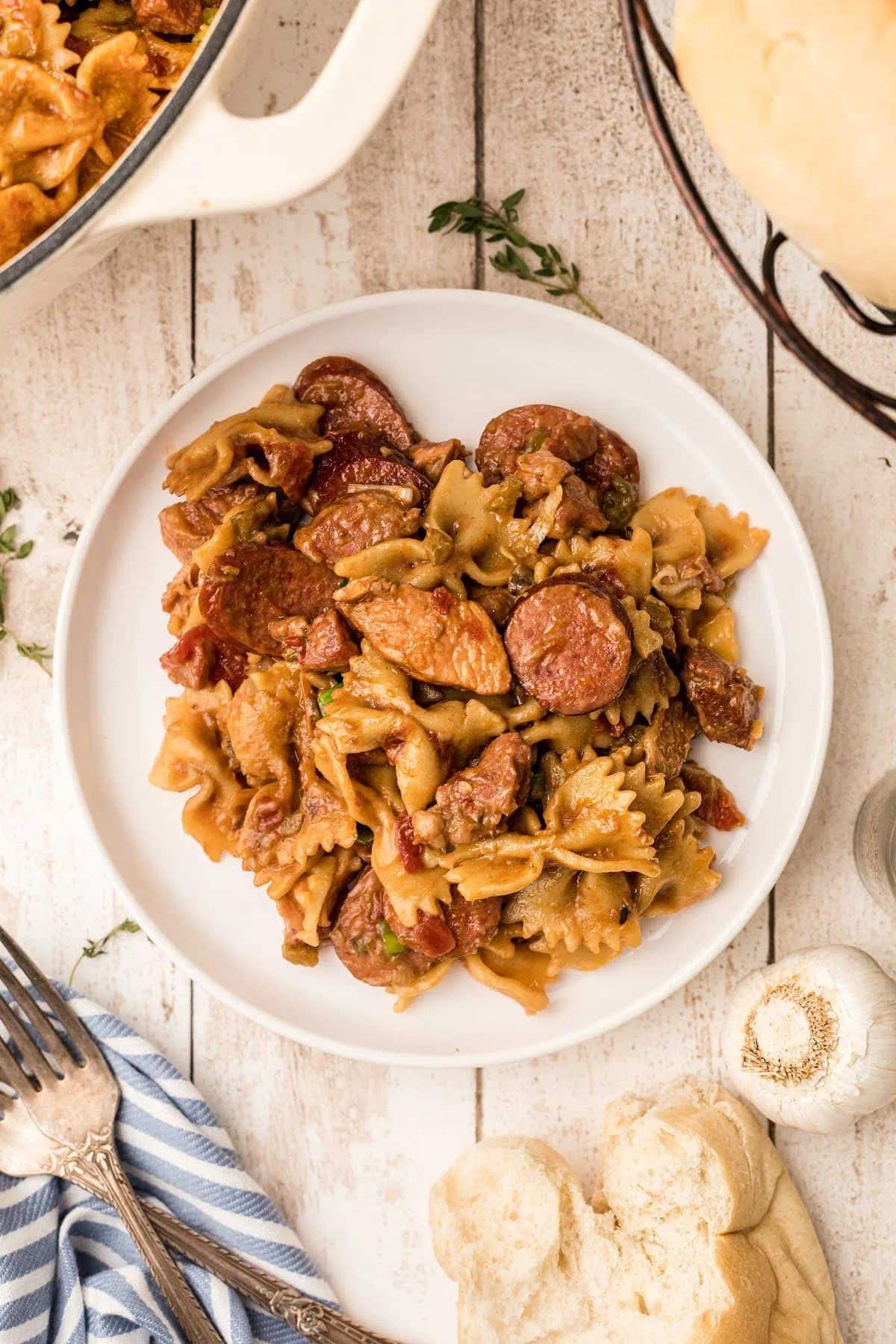 Introducing Pasta-laya, a delightful twist on the classic jambalaya recipe where pasta takes the place of traditional rice. Packed with Cajun spices, bacon, chicken, and Andouille Sausage, it's sure to satisfy any spice lover's cravings.
The best part? You can use your favorite pasta, adding a personal touch. This unique take on a classic favorite is sure to be a crowd-pleaser and a guaranteed hit!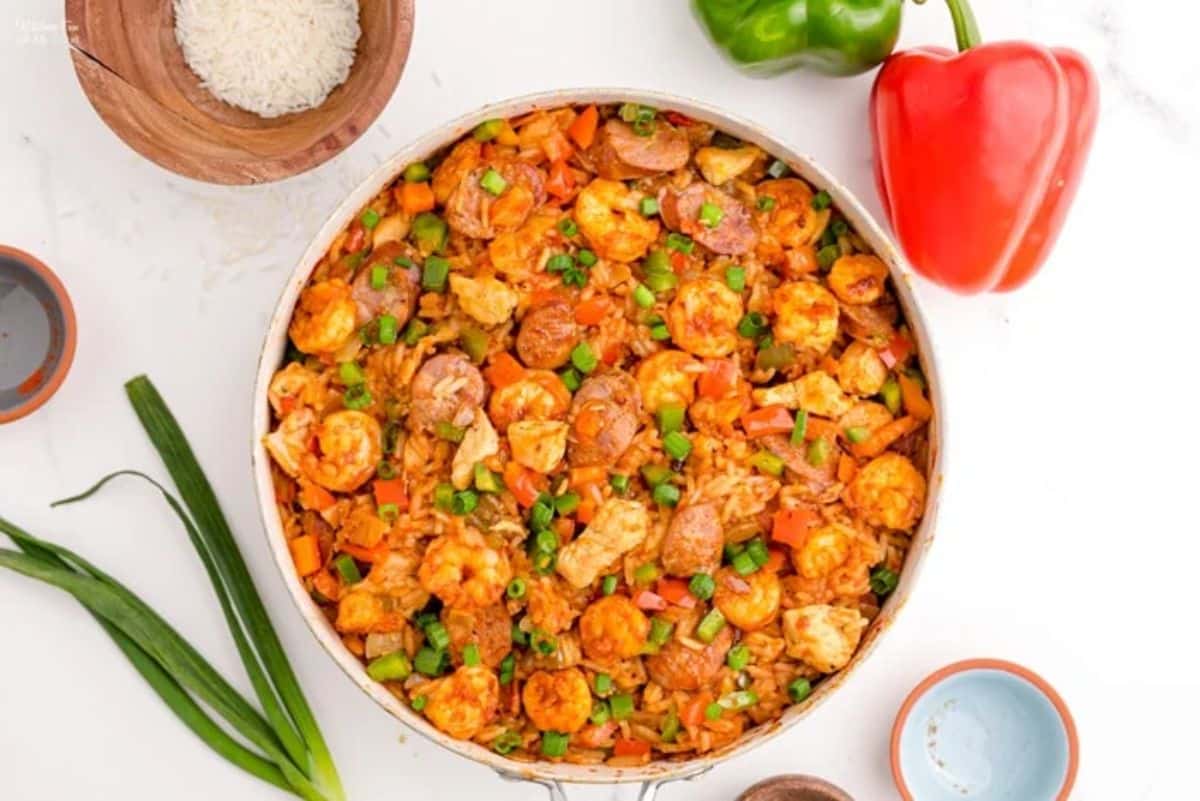 Get ready for a Cajun classic - Jambalaya! This spicy and flavorful dish is made with a combination of Andouille Sausage, chicken, shrimp, veggies like onion, celery, and peppers, and of course, rice.
With its mouth-watering aroma and taste, it's no surprise that Jambalaya has been a favorite for generations. This tantalizing blend of ingredients will surely leave you satisfied and craving more.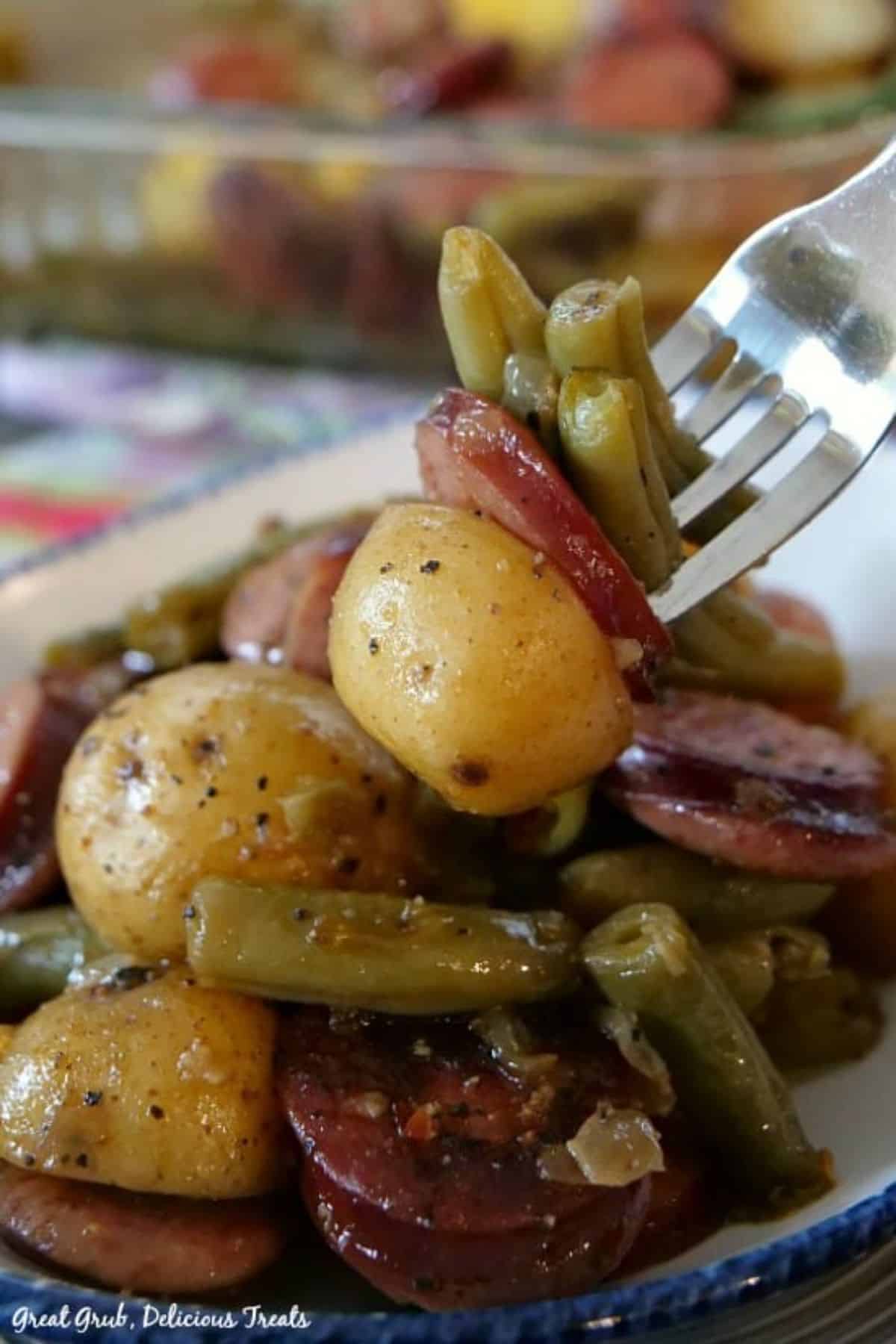 This hearty casserole is perfect for any occasion, from holiday gatherings to cozy family dinners. It's sure to be a crowd-pleaser, as it's packed with delicious ingredients like:
Green beans
Potatoes
Garlic
and, of course, Andouille Sausage
Best of all, it's easy to make in the oven or slow cooker, so you can enjoy it anytime!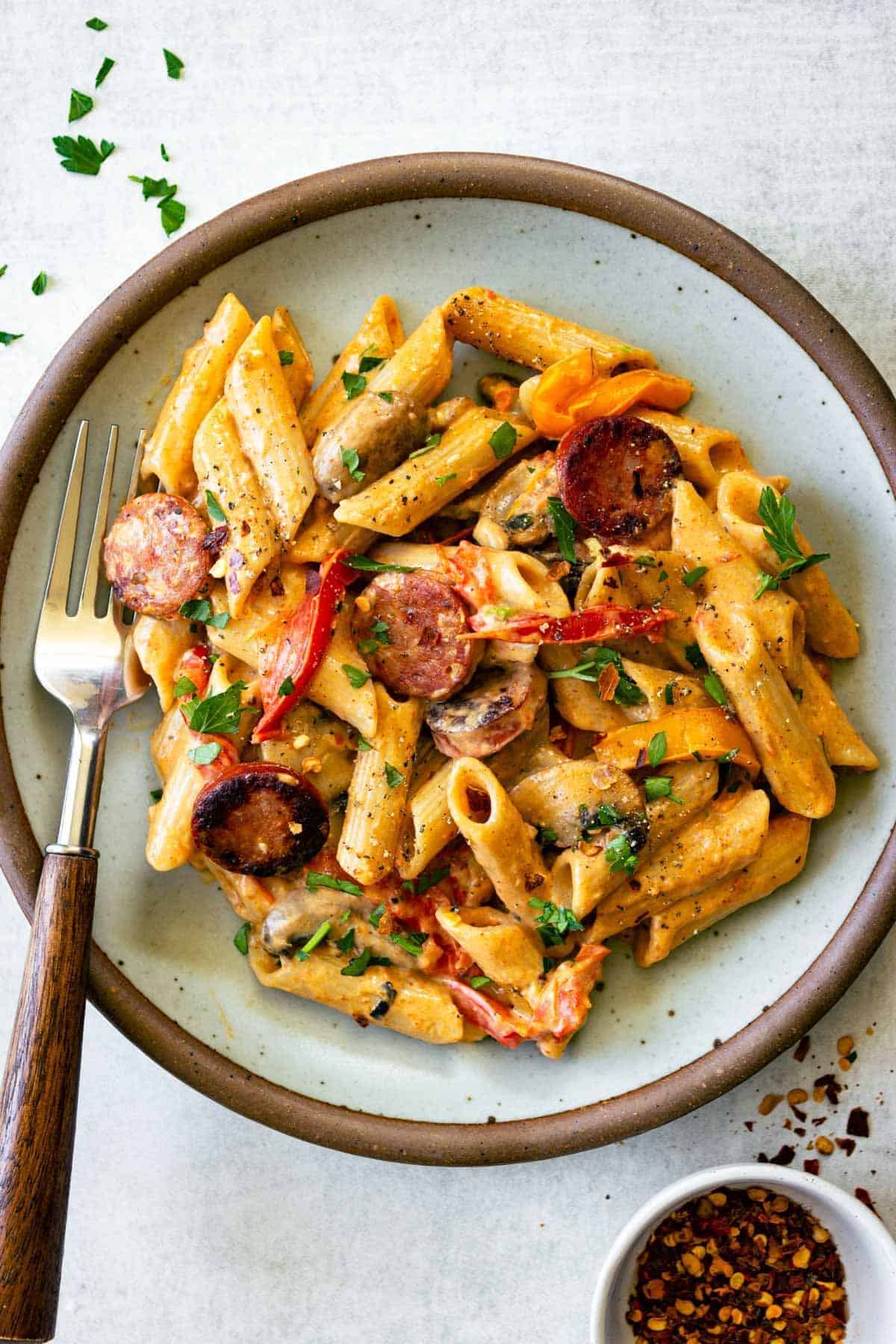 Andouille Sausage is essential in many Cajun recipes, including Cajun Pasta. This dish combines the heat of the spices with the creaminess of the pasta sauce, creating a delectable flavor.
Packed with paprika, peppers, and Cajun or Creole seasonings, this Parmesan and sausage dish will surely take you on a ride of irresistible flavors.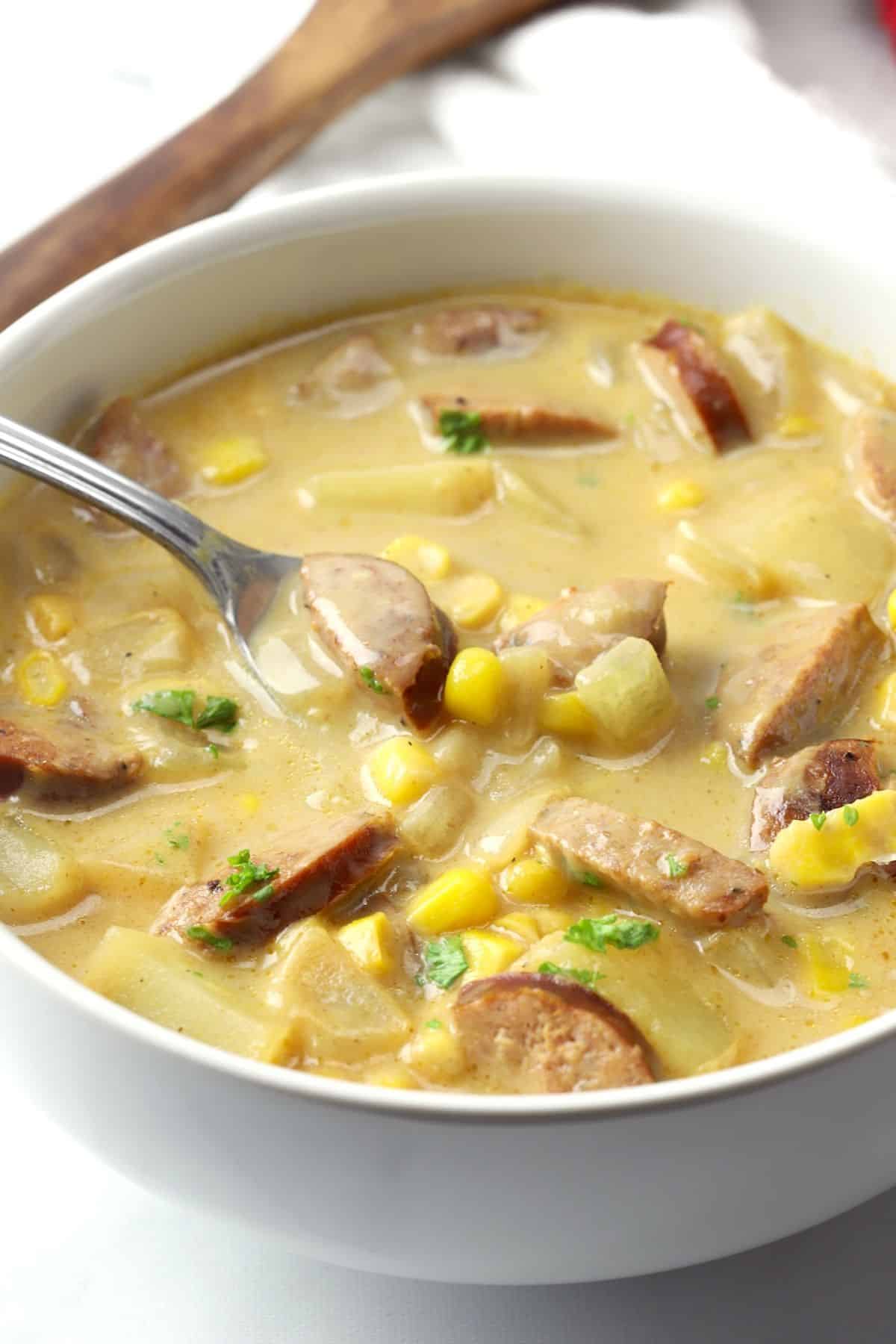 If you're picturing a snug winter night spent enjoying a delicious Andouille dish, this recipe fits the bill.
Corn Chowder with Andouille is an easy-to-follow recipe that lets the sausage take center stage, complemented by corn and potatoes. This hearty meal will fill you up and leave you feeling satisfied.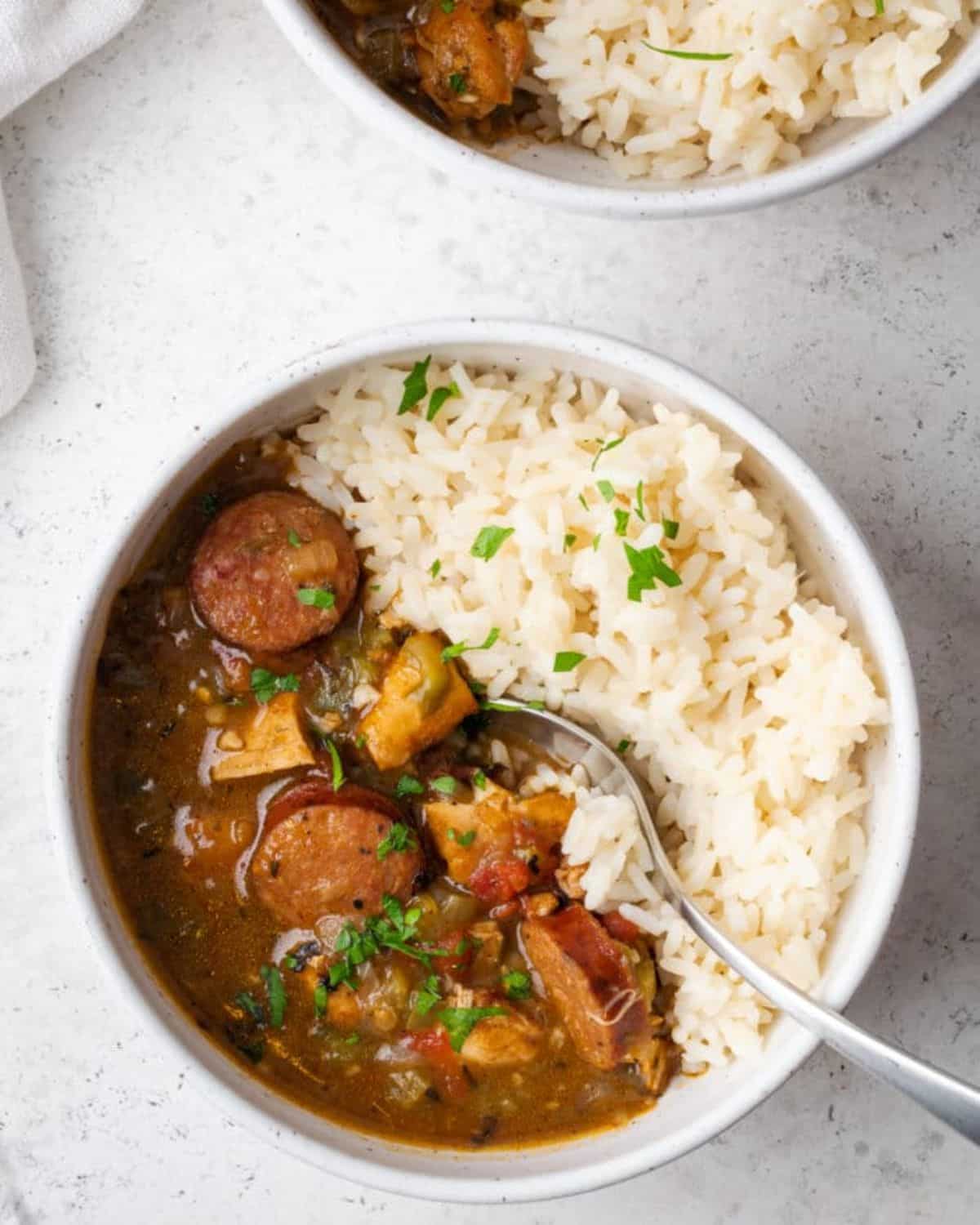 As mentioned earlier, Cajun recipes go hand in hand with Andouille Sausage, much like cheese. A must-try is the Chicken and Sausage Gumbo, a tantalizing dish that offers spice, satiety, and ample protein—a true crowd-pleaser for the whole family.
Although it requires a longer cooking time, typically around 2-3 hours, the result is unquestionably worth the wait.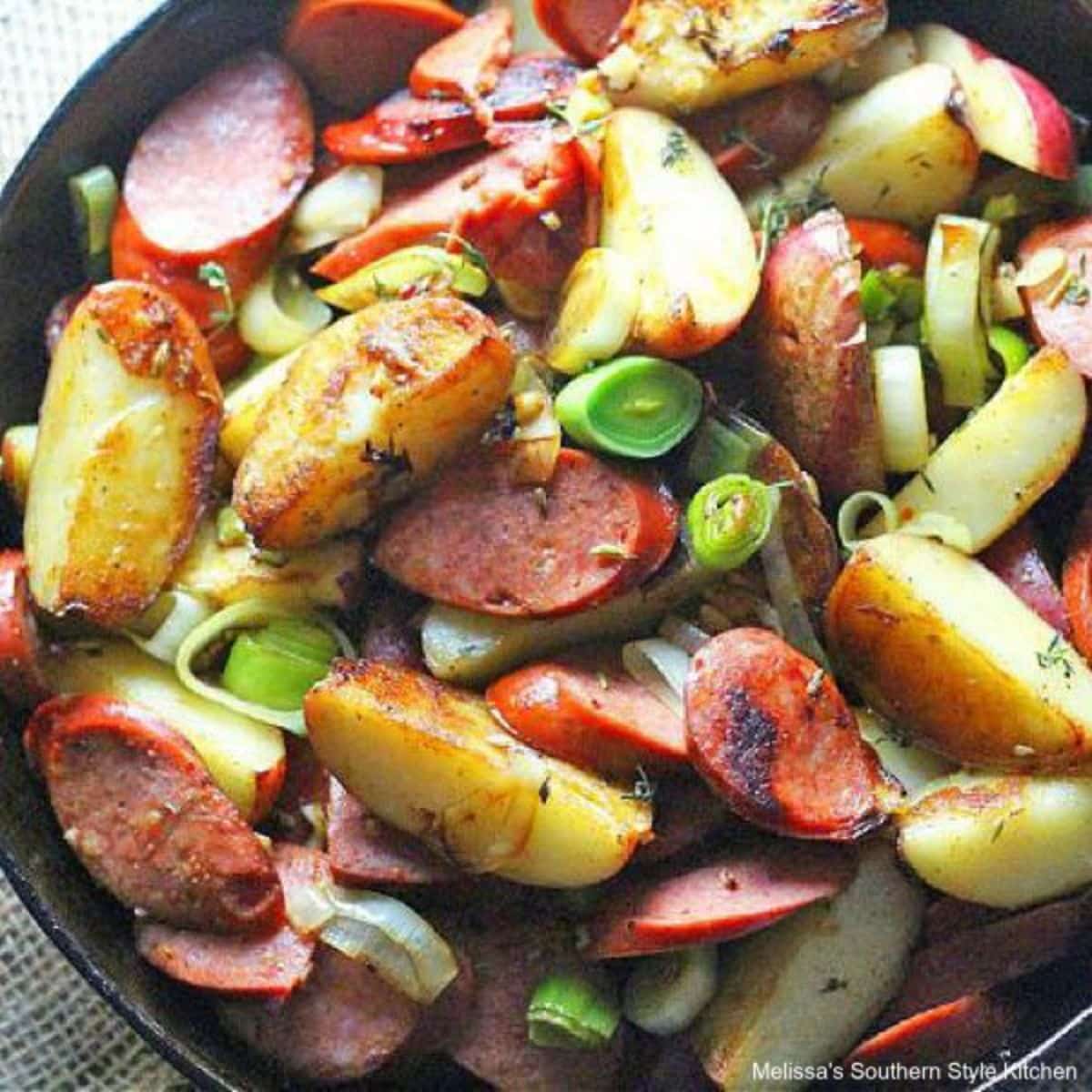 Skillet Cajun Potatoes with Andouille is a versatile recipe that allows you to tailor the taste according to your preference.
It brings together potatoes, zesty peppers, flavorful sausage, and fragrant leeks. With its perfect balance of spiciness, this dish is guaranteed to leave you craving leftovers.
Even better, it can be prepared in just one pan, minimizing post-meal cleanup—a definite win. So give this recipe a shot. Trust me; you won't regret it!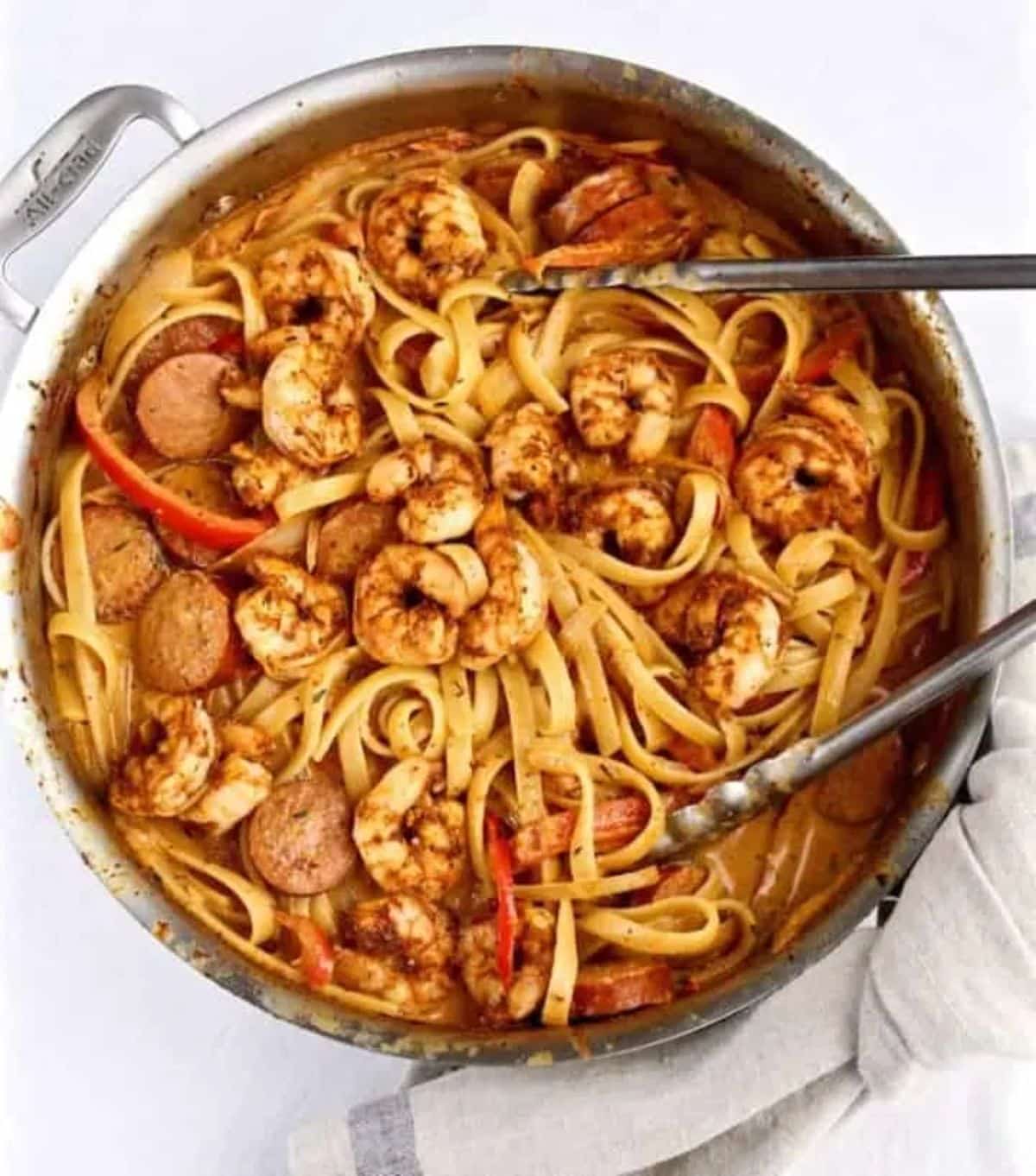 For all the seafood enthusiasts, here's a treat: Creamy Cajun Shrimp Pasta. And don't worry about the spice level, as the recipe allows you to adjust it according to your preference.
This delightful dish features blackened shrimp, Andouille Sausage, and an irresistible brown sugar, paprika, and Worcestershire sauce blend. The result? An incredibly flavorful combination that is hard to resist.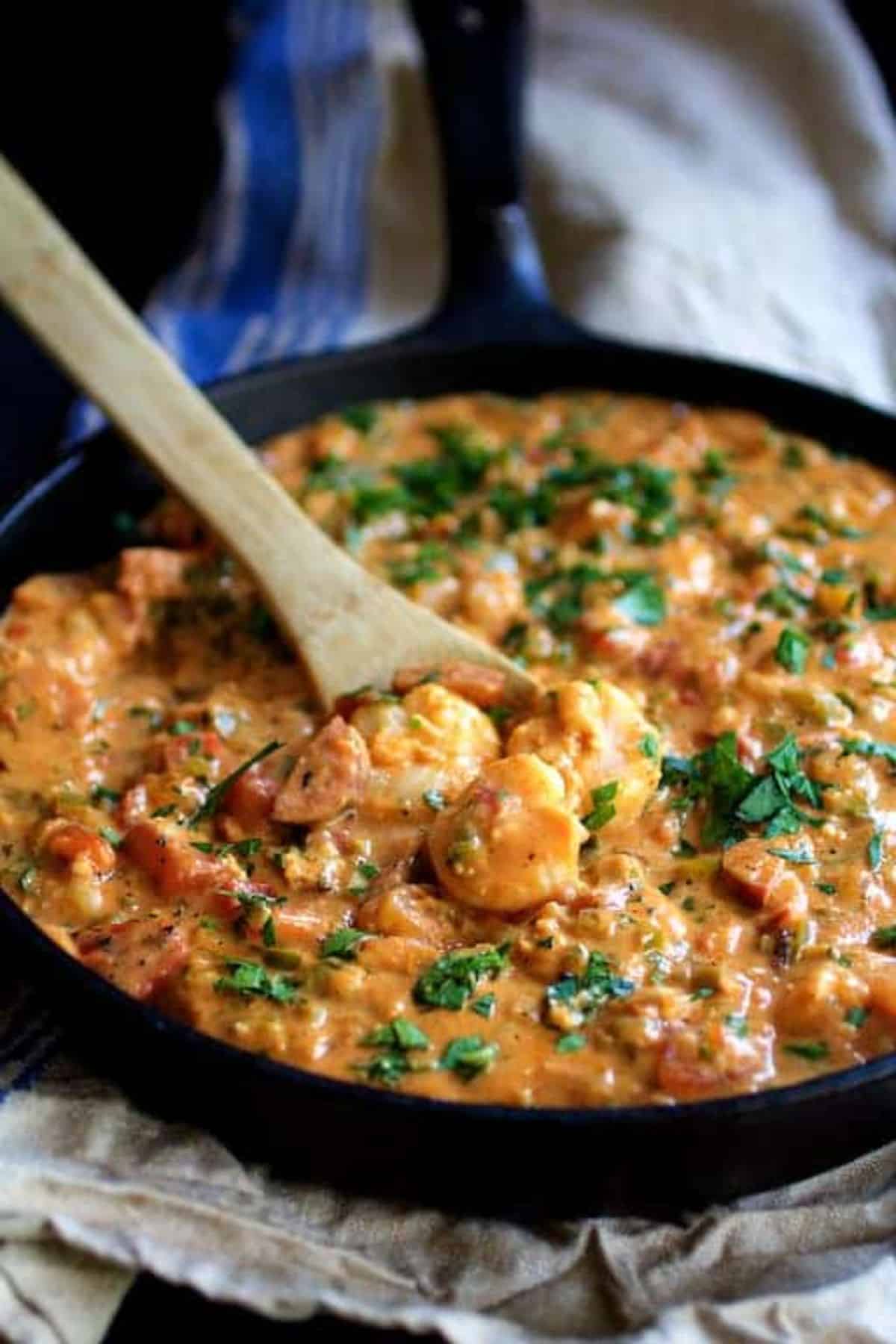 Indulge in the incredible fusion of shrimp, sausage, and grits - a classic New Orleans delicacy and a staple at Southern Food Restaurants nationwide.
Now, you can enjoy this delectable dish in the coziness of your home! The flavors of this dish are unparalleled, boasting a creamy texture that will make you feel like a master chef. Every bite is a burst of flavor that will leave you craving more.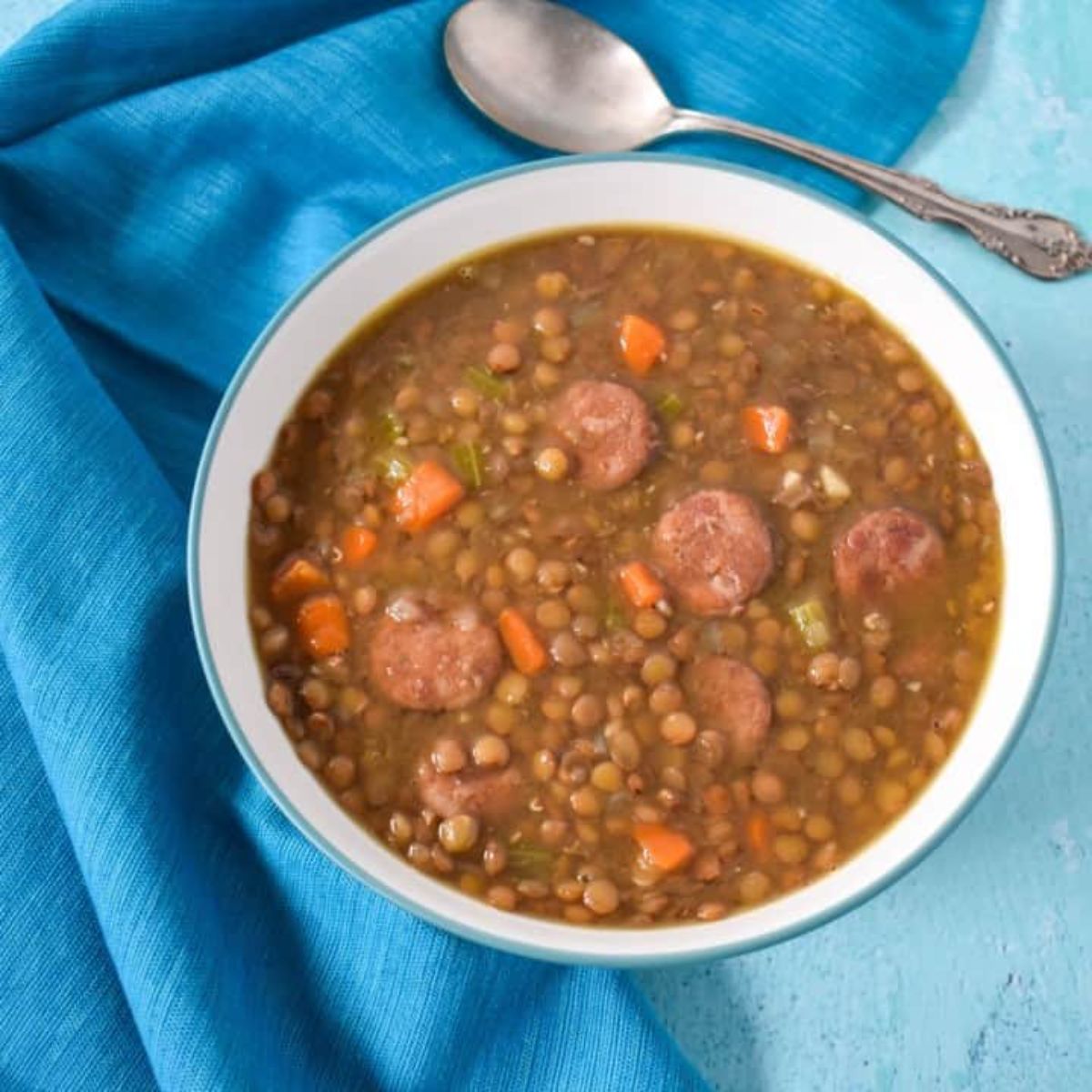 Soups are undeniably comforting, and the Andouille Lentil Soup recipe is no exception! This particular recipe allows the flavors of Andouille to shine, making the ingredient list smaller and more manageable.
It's a quick and easy recipe, which is always a bonus. Unlike many of our other recipes, Andouille Lentil Soup doesn't have an intense level of spice, making it an excellent choice for those who prefer milder flavors.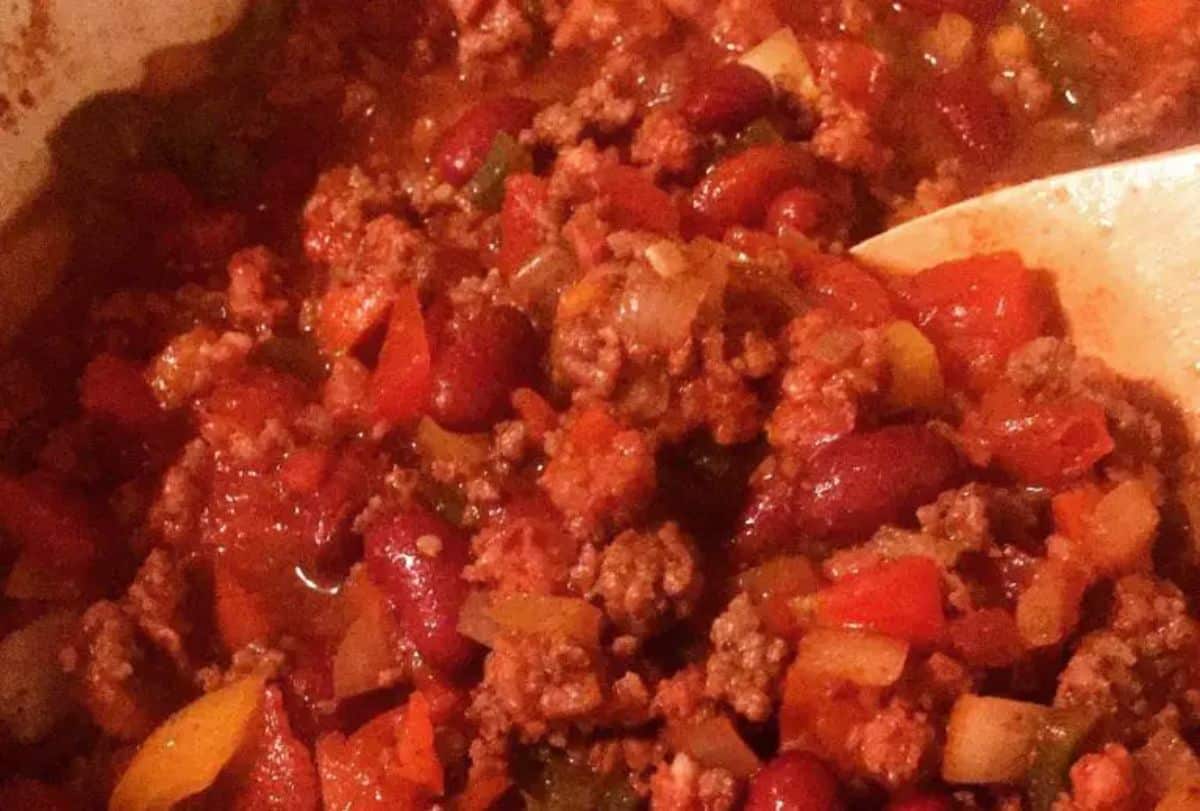 No hearty meal list is complete without a fantastic chili recipe, and that's exactly what we have here! This chili recipe is easy to make, requiring only a few ingredients and a moderate spice level.
Serve this warm chili alongside some cornbread or soft rolls, and you have a meal that will satisfy everyone's hunger. It's the perfect combination that will leave everyone with a contented tummy.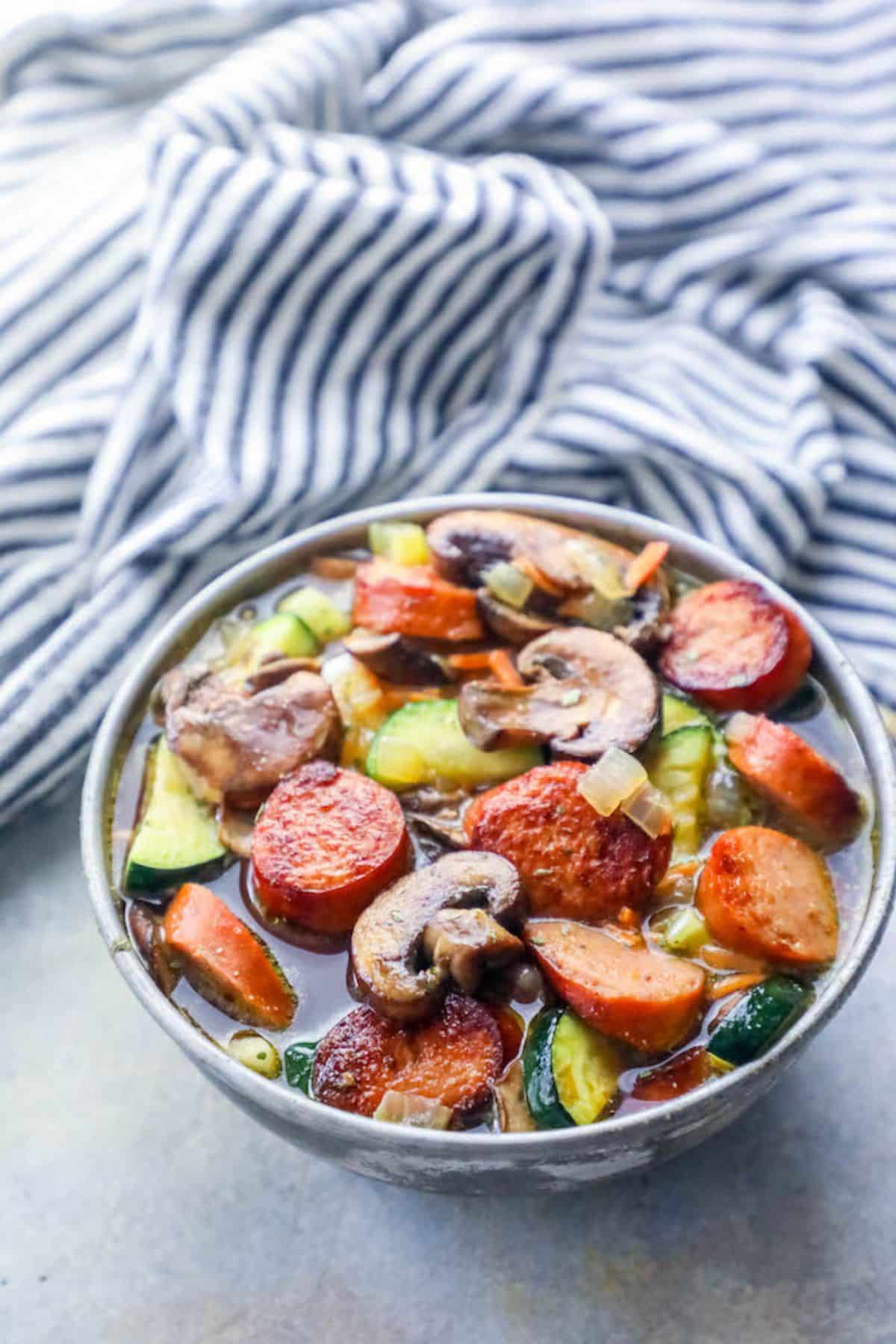 Have I mentioned that I love soups? This particular soup is an excellent choice if you want to meet your daily vegetable quota.
Packed with mushrooms, sausage, and zucchini, it's a delightful combination that will leave your taste buds overjoyed. But be sure to use a large soup pot because, trust me, one serving won't be enough.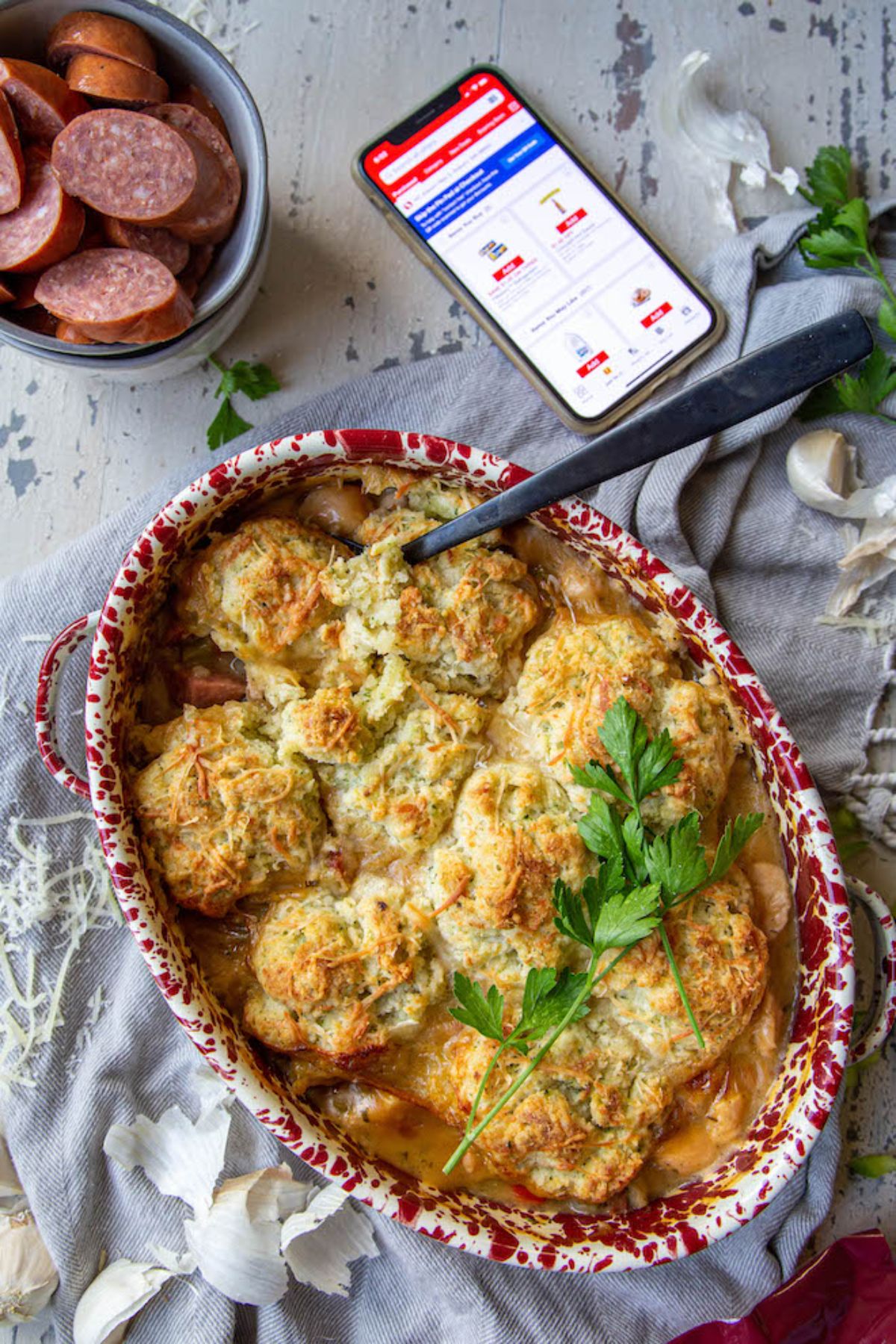 Adding another comfort food to our list is the Chicken and Sausage Pot Pie. This recipe takes the classic Chicken Pot Pie and infuses it with Cajun flavors.
With a flaky crust, spicy sausage, and juicy chicken, you can't resist this one. And why would you want to? So, go ahead and indulge yourself in this delicious recipe that will leave you wanting more.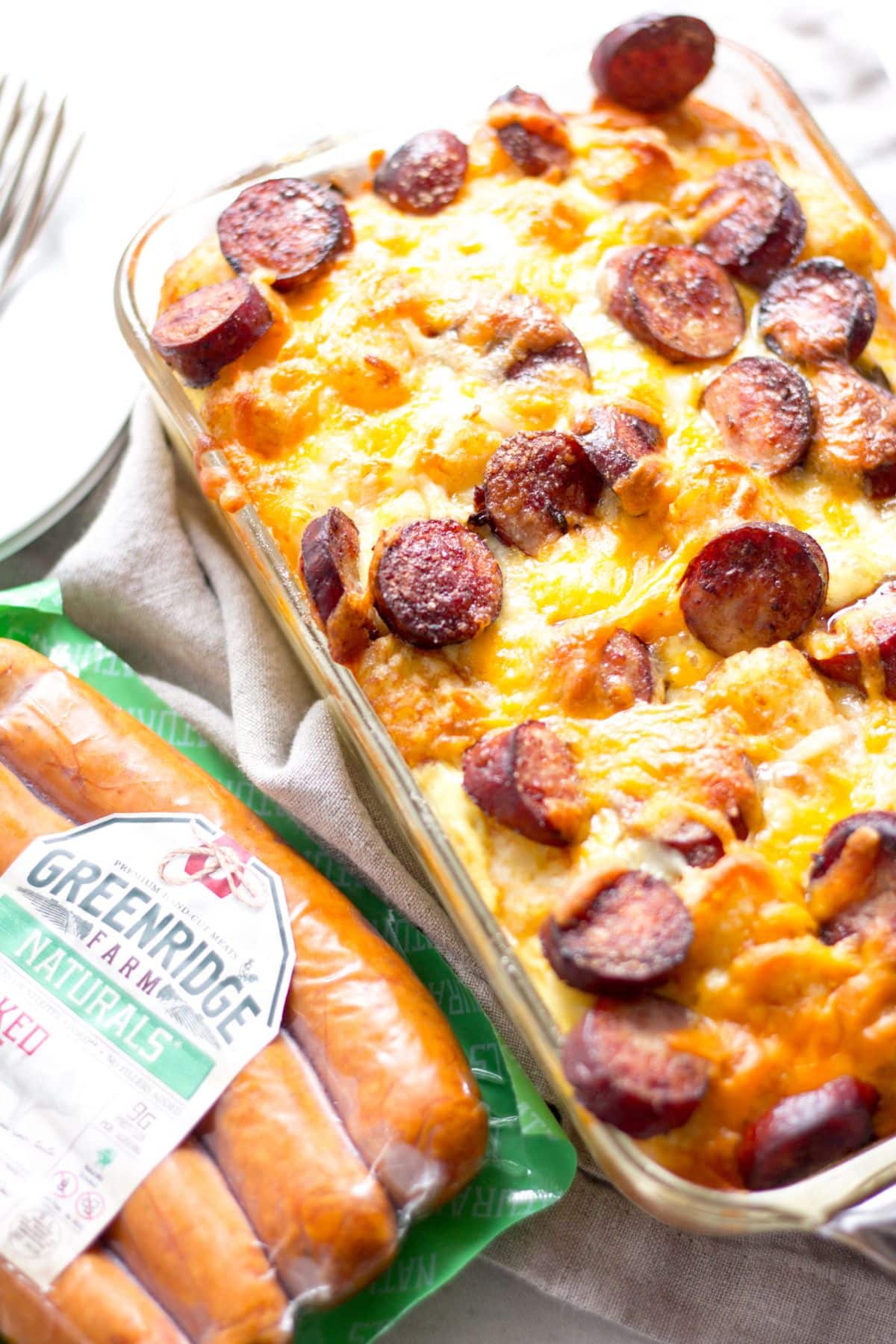 Andouille isn't just for hearty soups and jambalayas—it also shines in this breakfast casserole! This breakfast casserole will have you eagerly anticipating waking up in the morning. Filled with eggs, cheese, mushrooms, and Andouille sausage, it's the perfect way to start your day.
Moreover, this recipe isn't just for breakfast but also for brunch, lunch, or dinner. This casserole is an excellent choice, no matter what time of day it is.
Here is another delicious breakfast dish that is perfect for getting you excited about your day. This recipe features Andouille sausage and plenty of cheese and teaches you how to make your own Creole sauce from scratch.
The best part is that this dish is quick and easy to prepare, making it perfect for a morning meal. But don't let that stop you from enjoying it any time of the day!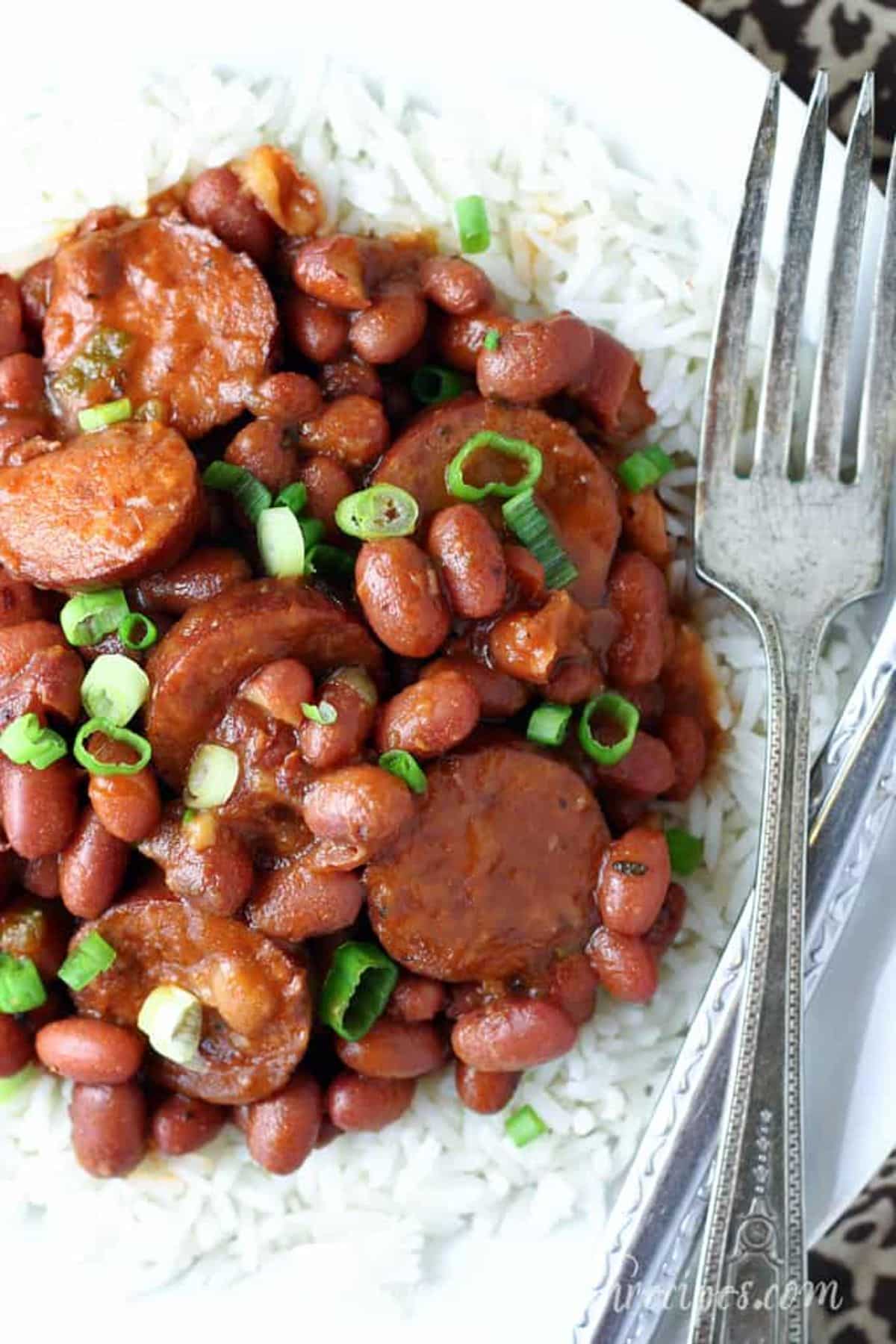 When it comes to comfort foods, this slow cooker recipe is a winner. Toss the ingredients in the crockpot and let it do its magic while you tackle your busy day. By the time evening rolls around, you'll have a soul-satisfying meal that the whole family will love!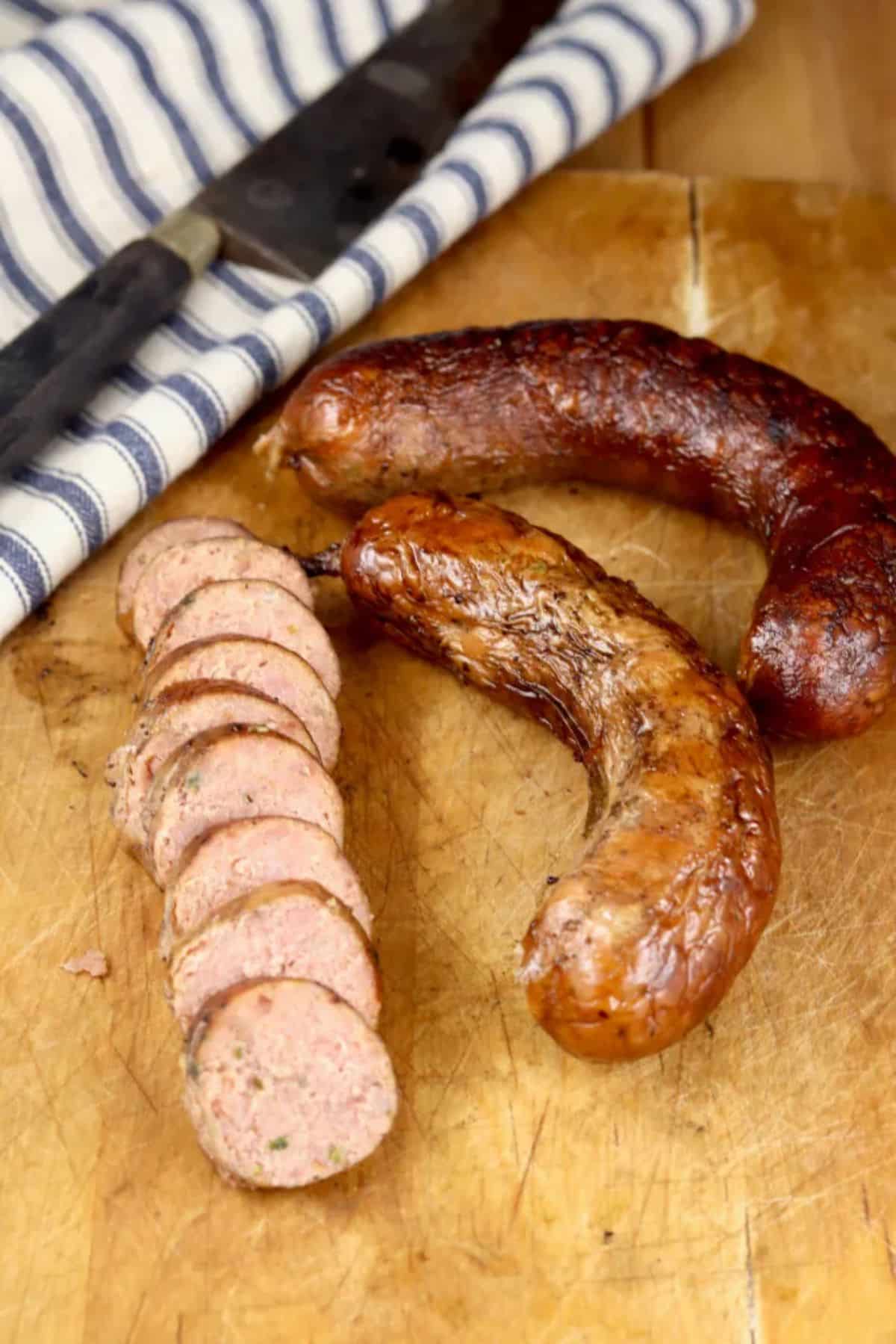 Yes, you heard it right! This recipe teaches you how to make your own Andouille sausage, which can be used in all the delicious recipes mentioned above.
Not many people know how to make their own sausage, so this skill will undoubtedly make you the star of any BBQ. Serve with sharp cheese and some crackers, and you have yourself a charcuterie board!
Conclusion
And there you have it! These 21 Andouille Sausage recipes are a celebration of flavor and versatility. This collection has something for everyone, from hearty soups to breakfast delights, from Cajun-inspired dishes to homemade sausages. Enjoy cooking!