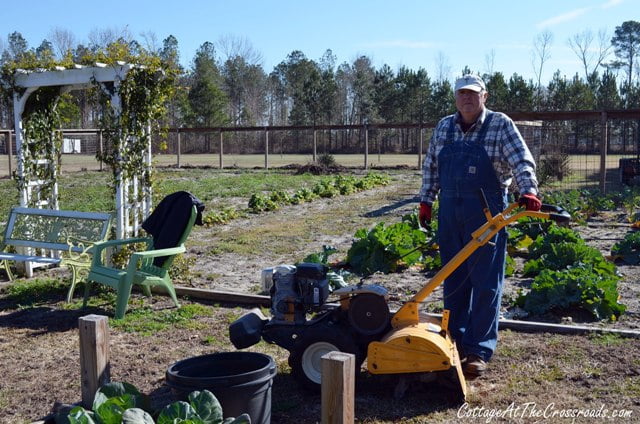 This post may contain Amazon or other affiliate links. As an Amazon associate, I earn from qualifying purchases. If you purchase anything through any affiliate link, I may earn a small commission at no extra charge to you. All opinions are my own.
I was so glad to see the sun pop out this past Friday here in South Carolina so that I could get some things done in the garden.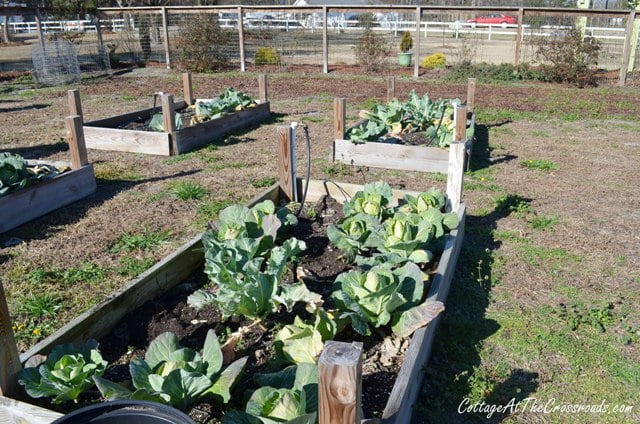 We're fortunate here in the South to be able to grow certain vegetables year round. We still have fresh cabbage growing in the raised beds.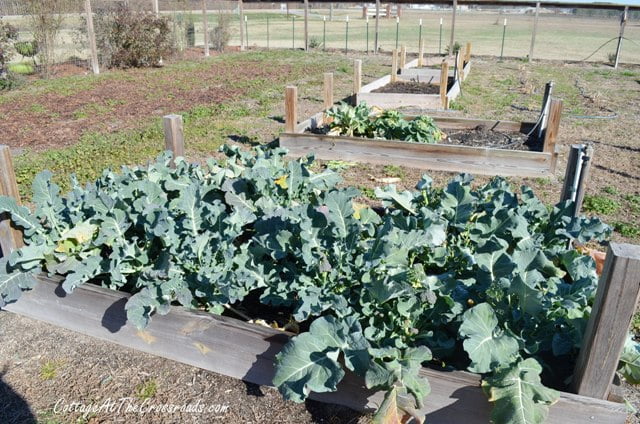 These broccoli plants are still producing.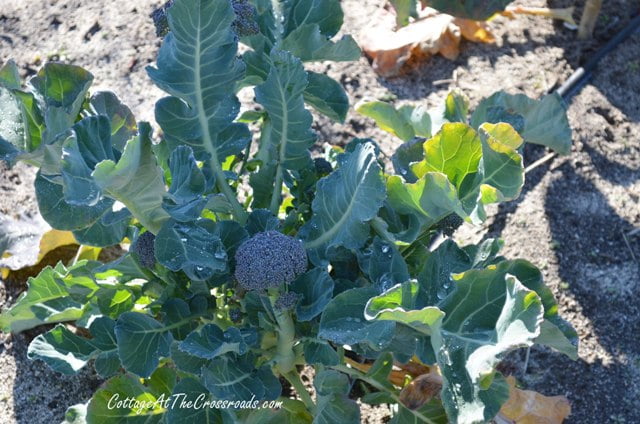 I remember when President George H. W. Bush casually mentioned that broccoli was his favorite vegetable, and the next day a truckload of broccoli was delivered at the White House by American farmers. Maybe you remember Dana Carvey chopping broccoli on Saturday Night Live! But I digress…back to the garden.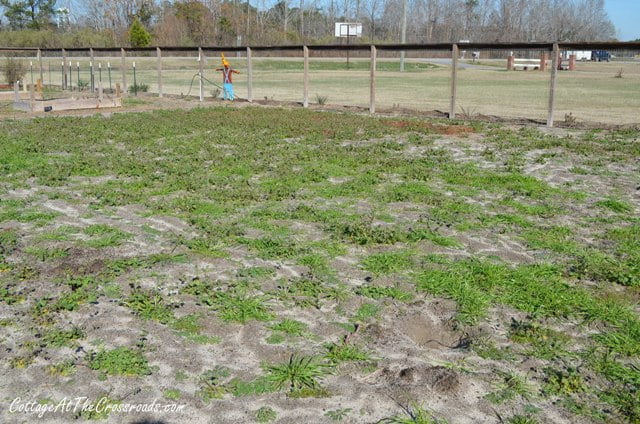 It's amazing how fast these winter weeds pop up.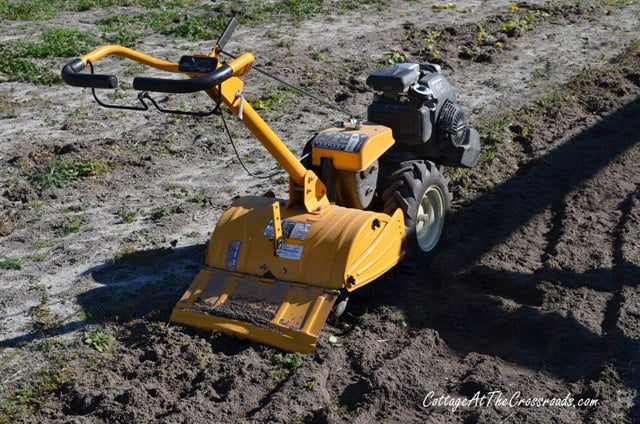 It's important that I turn the weeds under before they start producing seeds.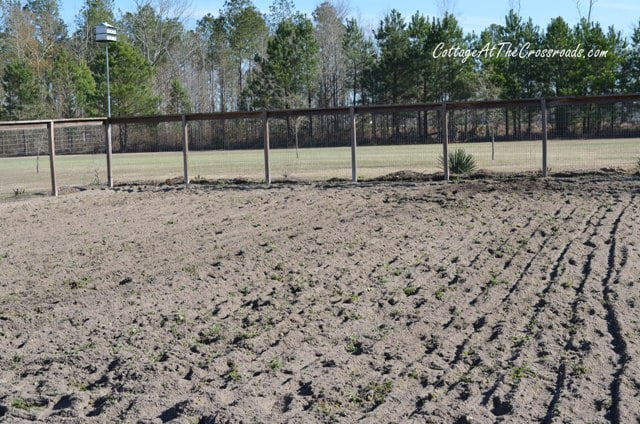 So I took care of that!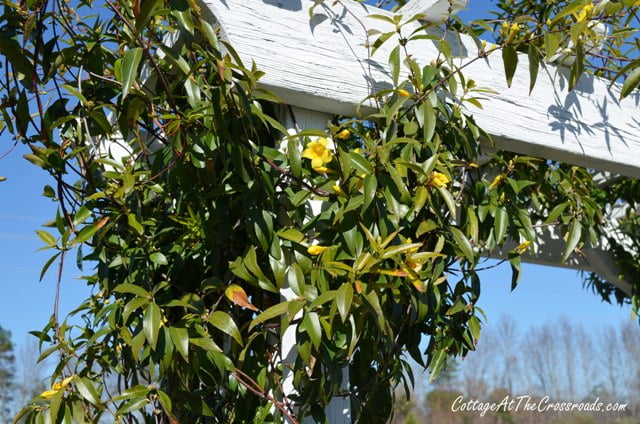 It's really nice to spot just a hint of spring on these yellow jessamine vines growing on the arbor. If you remember, Jane and I put this garden arbor up last spring and look how the vines have covered it in less than a year.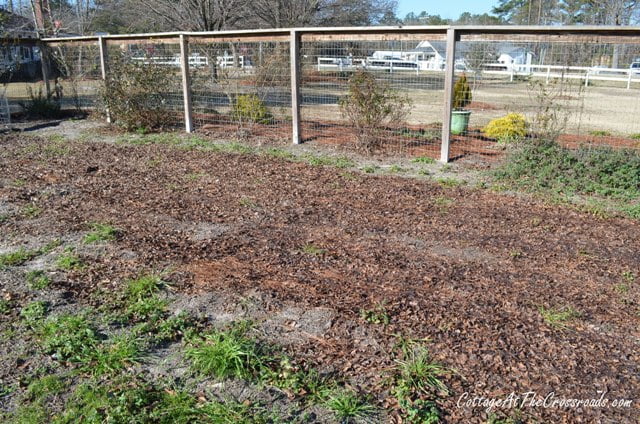 In another area of the garden, I spread leaves from our yard. It's a great way to add organic matter to the soil. They've been sitting there for about a month, decomposing. So while I had the tiller out, I turned them under, too.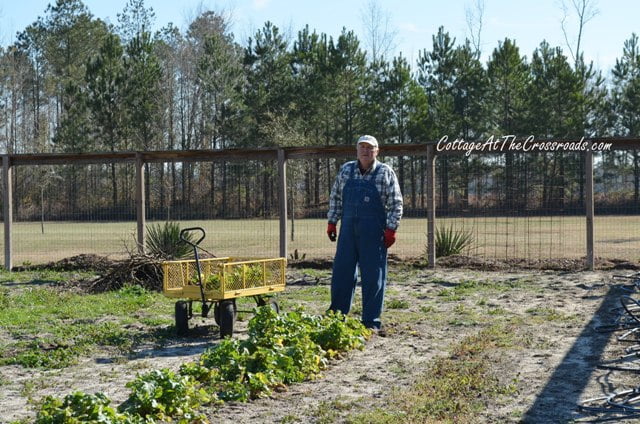 It's also time to tidy up a bit, so I pulled up these overgrown radish plants.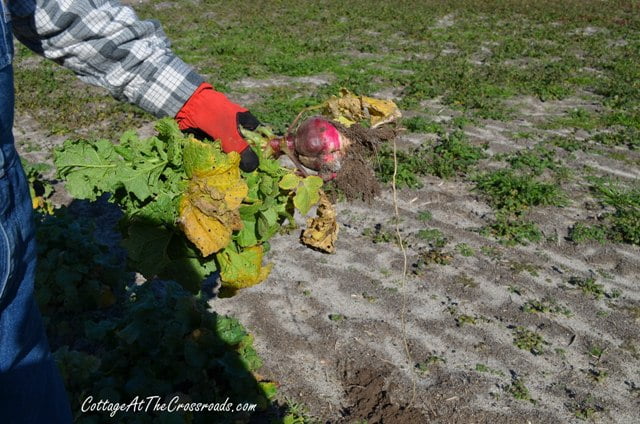 And I DO mean overgrown!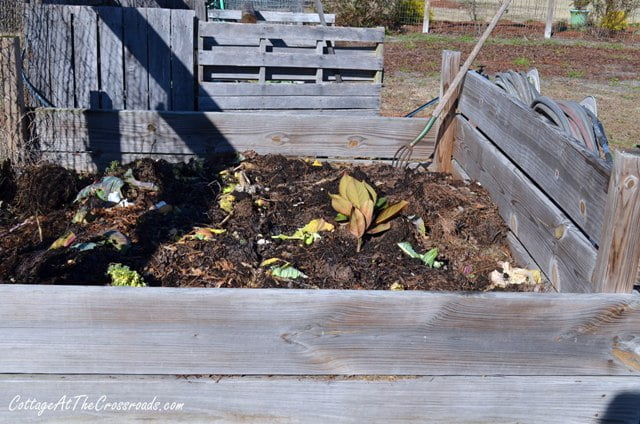 I put the radish plants into one of my two homemade compost bins. These compost bins provide fantastic, natural fertilizer.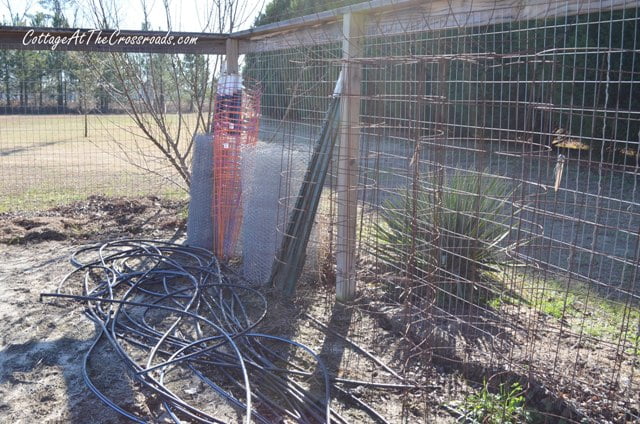 Believe it or not, it will be time to use these irrigation pipes before you know it. Traditionally, we plant potatoes around Valentine's Day.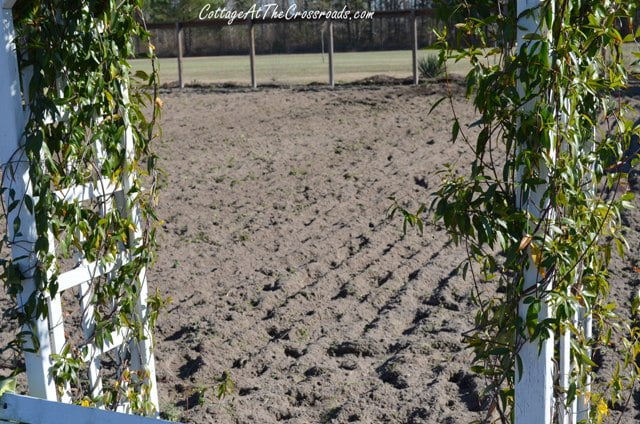 I'll be ready. My garden will be ready, and I'll make sure the soil is prepared. Today I gathered samples of the soil to be sent off and analyzed. If you are just starting a garden, I highly recommend that you have your soil tested. You can get a soil testing kit from your cooperative extension county office. The results will tell you exactly what to add to your soil to produce an abundant harvest. A little preparation will pay big dividends.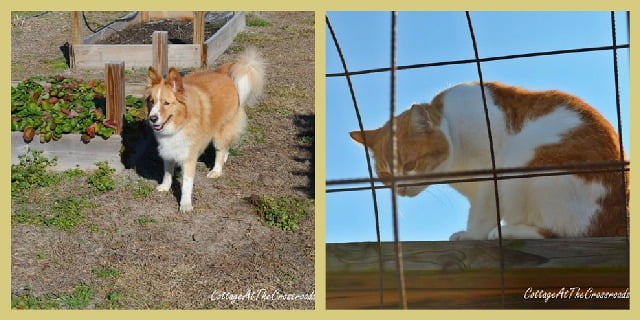 Lucy and Juicy enjoyed being in the garden. (Yeah, I know, we're not overly creative with our pet names!) They think that there is always something to do in the garden, too!
Sharing at:
Nifty Thrifty [email protected]Coastal Charm
Live from Windhams Crossroads,