As you may or may not know, this week marks the first week of college football. I love it! And yes, I am ready for some football and I made this DIY football mantel to prove it.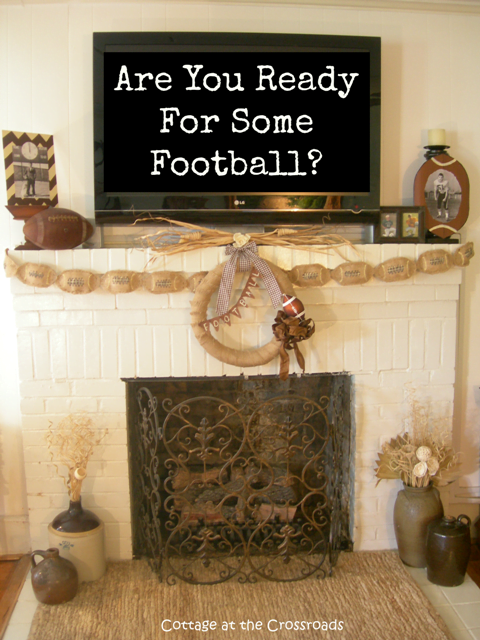 Yesterday Jane took down all of her summer decorations from the mantel. I know she's getting ready to pumpkin up the place. You know, fall stuff. Stuff like colored leaves, maybe a fall wreath made from a pool noodle, a hand full of acorns, you get the idea. She's probably out shopping for some of that stuff right now. I thought, here's my chance. While the cat's away, the mice will play. And this rat has decided to decorate our mantel with a football theme.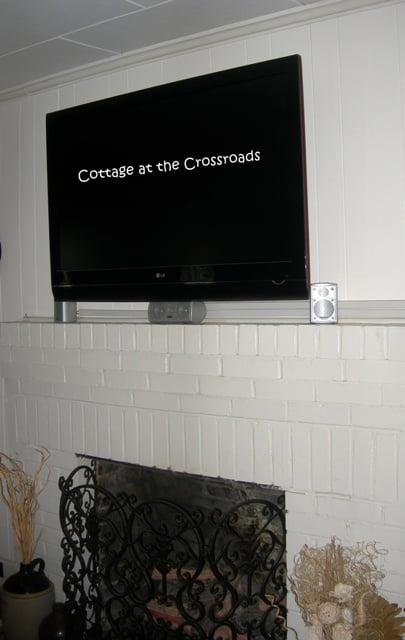 Someone once said that in order to have a good project you've got to use a lot of burlap. Guess who said that?
So I cut out and hand sewed these cute little footballs to make this garland. Now I grew up in the country. Burlap, to me, was a croaker sack (a bag to hold livestock feed.) But if Kerry wants me to use some croaker sack material, then I will.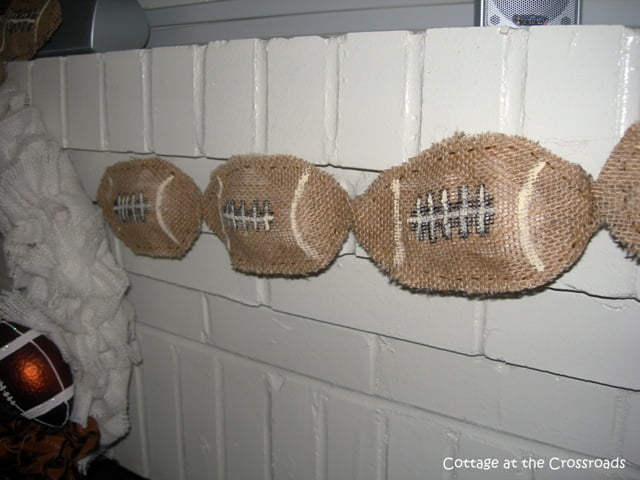 Kerry also said that I should use anything with chevron stripes, so I handpainted this frame for an old picture I found of myself.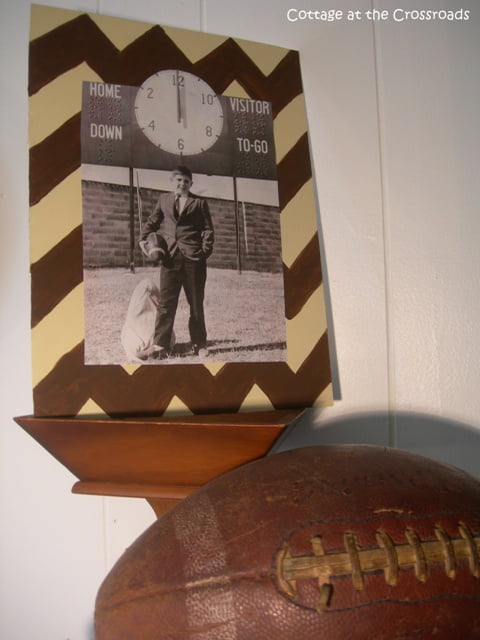 This is me in the 6th grade. I was the manager of our high school football team. Manager is just a fancy word for water boy. We actually used a galvanized bucket with a ladle to give the players a drink of water!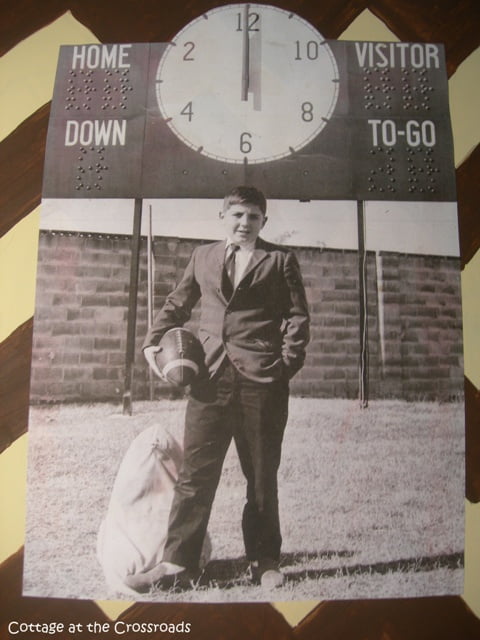 This old football was the game ball from my last game. It was presented to me by my high school coach, and it is one of my most prized possessions.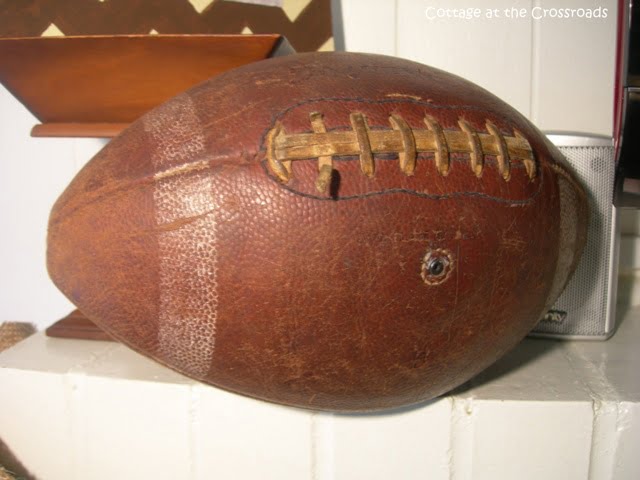 Here I am, old #51. I mounted that picture on a piece of cardboard that I cut and painted to look like a football. How am I doing so far? By the way, the two cute football players are my sons, David and Kris.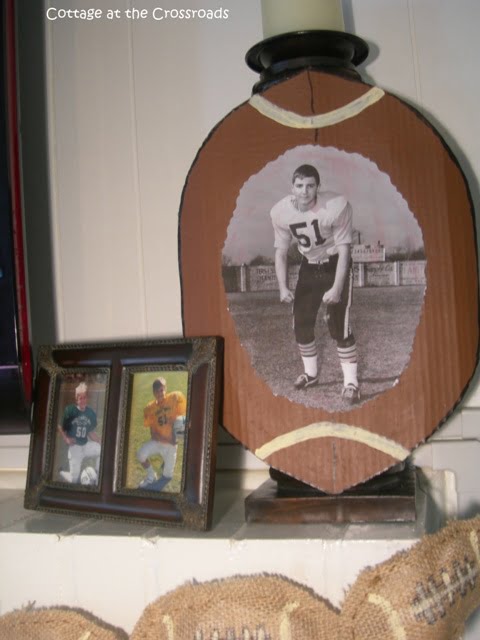 For those of you who know me, here's Leo with hair.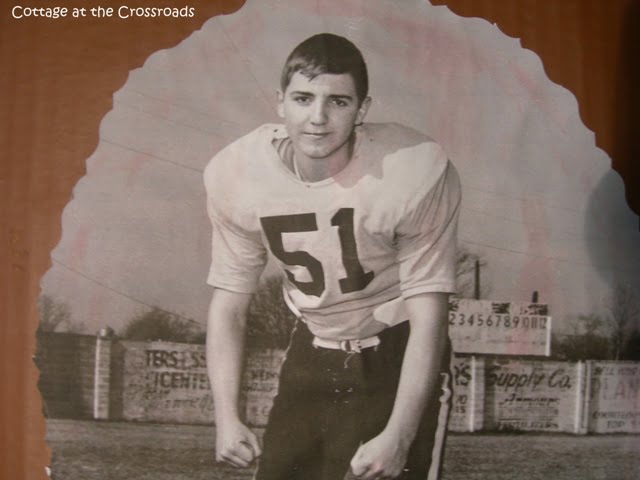 What would a decorated mantel be without a pool noodle wreath-wrapped in burlap, of course! I picked up that cute little glass football ornament at one of those pottery stores. I forget which one, but man, there was some neat stuff in there.
I found this brown gingham check in a stack of Jane's fabrics. Where does she get all that stuff? I apologize for the bow. I'm not formally trained.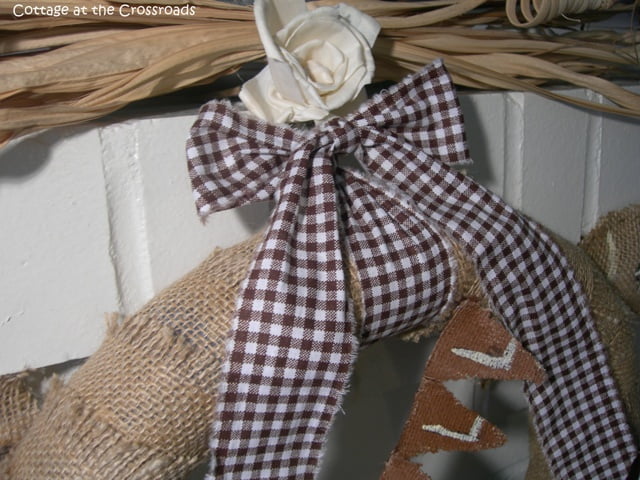 Just to add a little more flavor, I cut and hand-painted this football pennant.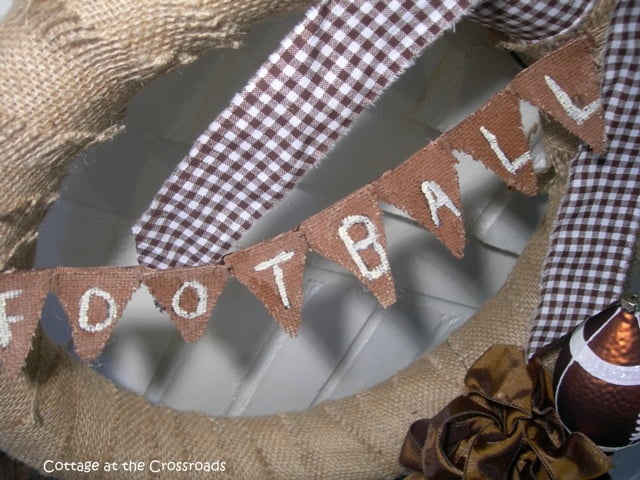 So, I really am ready for some football.