A few weeks ago I celebrated my birthday, and since I was turning 62, I decided that this was the year that I needed to get serious about tackling the visible sign of aging that I was beginning to see in myself. Actually, I started about 6 months ago when I treated myself to the Redefine Regimen by Rodan and Fields, and I loved what I was seeing so much that I recently became a Rodan and Fields consultant.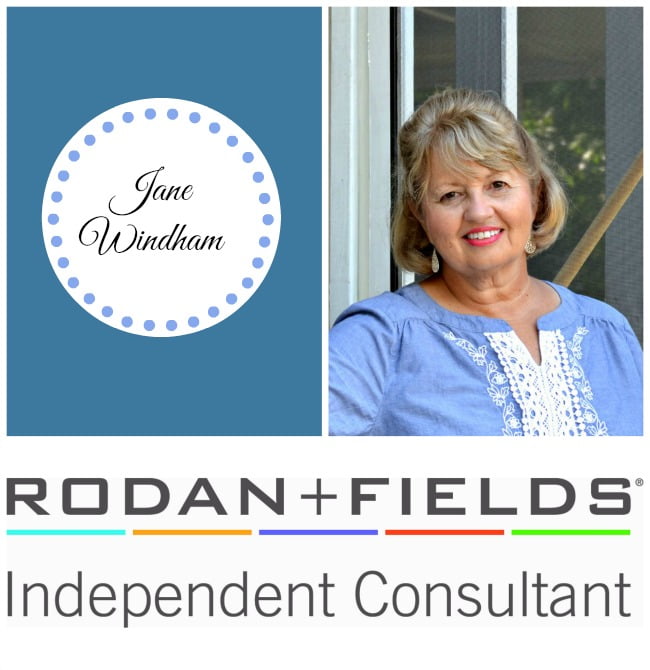 If you're like me and on Facebook, you've seen the dramatic before and after pictures that Rodan and Fields consultants post periodically. I first started noticing those last year, and about the same time, I saw a few articles about the products in magazines and wondered if the products would work for me. Now, I have to give you a little background information. I sold skincare and cosmetics years ago before I ever started teaching school. Back in the 70s, I was a line girl for several companies including Borghese, Orlane, Ultima, and several fragrance lines. Back then I received extensive training on skincare, and since then, I have always taken good care of my skin. I have been very conscientious about removing makeup before bedtime and have made sure I have moisturized and exfoliated my skin.
Fortunately, I have good skin although it is somewhat sensitive to some chemicals including those found in sunscreen. I was able to get by using inexpensive products until I hit my mid-fifties. Suddenly the expression lines were getting deeper and my skin was loosing its elasticity, and I knew that I needed to be using more effective products that contained retinol, hyaluronic acid, peptides, ceramides and all that good stuff. So I would find myself staring at the products at the drugstore that I thought I could afford, and it was just so darn confusing as to what I needed, even to someone who had a background in skincare. But most importantly, I didn't want to waste money on products that would not get results.
So about that same time, a friend named Stephanie McGrath whom I had met at Haven, a blogging conference, started posting those before and after photos on Facebook, and she noticed that I was "liking" them. So she reached out to me and asked if I wanted to try the products. She was so sweet to mail me a sample of a "mini-facial" containing a micro-dermabrasion paste and a serum. OH MY GOSH, after using those 2 products I could see an immediate difference in my skin. Even Leo noticed! So I decided it was time to invest in myself, and I ordered the 4 basic products in the Redefine Regimen.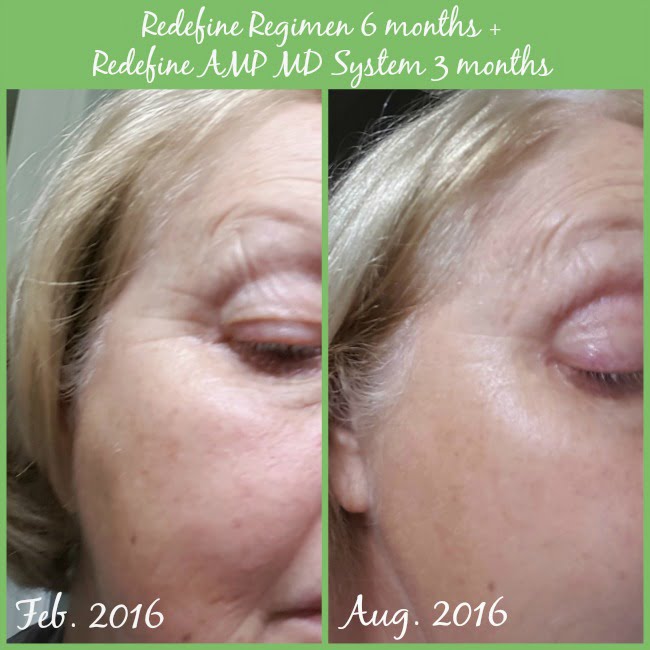 That was over 6 months ago and although almost NO ONE has ever seen me without makeup on, I'm showing you these photos so you can see for yourself the dramatic difference that you can see in my crow's feet lines!!! I knew that my skin was changing for the better but the proof is in the photos! Not only are the lines diminishing, but the texture is much more refined, the pores are smaller, and the skin is not so saggy!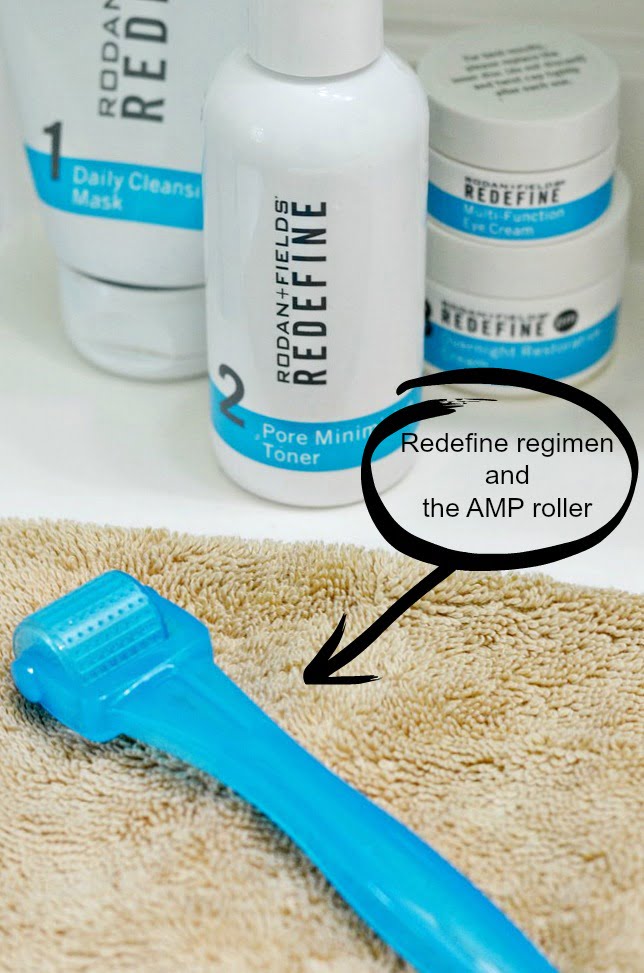 After using the 4 basic products in the Redefine Regimen for a few months, I then ordered the little blue roller that you see in the photo above. Let me tell you, that thing is MAGIC! That along with the serum that you apply afterward is stimulating my collagen to firm my skin! And I also started using the eye cream morning and night about a month ago. All I can say is that after seeing the results in my photos, I made the decision to become a consultant to not only get a discount on the products but to share them with you.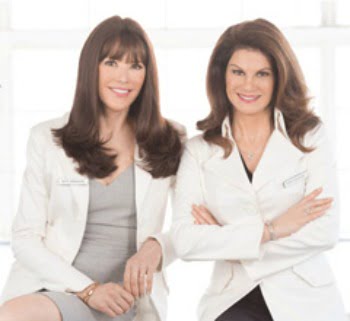 If you've never heard of Rodan +Fields skincare products, they were developed by these two ladies, Dr. Katie Rodan and Dr. Kathy Fields, creators of the highly successful Proactive products that were designed to treat acne. In 2002, they developed a new skincare line that was sold in top tier department stores that addressed all skin concerns such as aging, sensitive, sun-damaged skin in addition to acne. Now, instead of being sold in department stores, the line is sold by independent consultants. All of the products are dermatology based and clinically proven to work on most skin without a trip to the dermatologist to obtain them.
By the way, when I was considering using Rodan and Fields, I happened to already have an appointment with my dermatologist for my yearly body scan since I work outside in the garden and cannot use chemical sunscreens. I asked him what he thought of the products and he said that they had the same effective ingredients in them as any that he could sell me in his office! Gotta appreciate his honesty! And although the Rodan + Fields products are a little pricey, I knew that they wouldn't be nearly as costly as the ones sold at the dermatologist's office.
And it's not just me who believes in these products. Rodan + Fields has become the fastest growing skincare brand in the US over the last 5 years, all without any paid advertising to promote their products. They are the #2 premium skincare line in the US right behind Clinique. Just this past year, the products began being sold in Canada with the Australian market poised to open near the end of this year.
Rodan + Fields doesn't guarantee 100% satisfaction but what they do guarantee is that if you are not satisfied, you will get a full 60 day refund even if you used and even emptied the containers! That was very reassuring to me when I was considering using the products.
If you are happy with your current skincare products, then stick with them! But if you'd like to know more, then just reach out to me through the contact form on the blog for a free skincare consultation to determine which products are right for you. Won't you join me in turning back time?
And thank you, Stephanie, for turning me onto these products!