This White Bean Dip with Pita Chips recipe is the perfect appetizer for game day!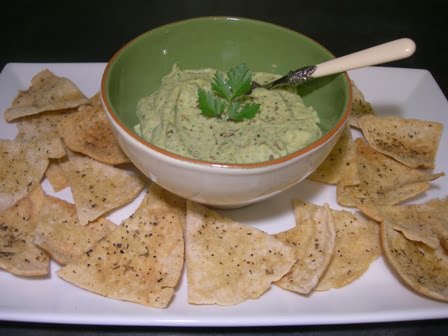 Just like most of you, we got together to watch the Super Bowl last night. I made this dip, and it's so good that I thought I'd share it with you.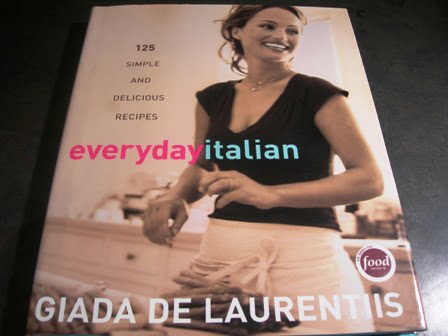 I have to admit that this is not my original recipe. It's Giada's recipe from her cookbook Everyday Italian. But I've been making this dip for at least 6 or 7 years, ever since I saw it in her cookbook. I've made it so many times that I have the recipe memorized. If you like humus, you'll like this even better!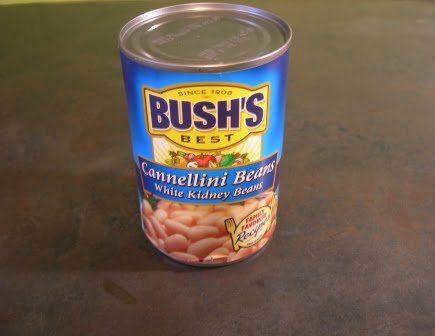 The key ingredient in this dip is canned white cannellini beans.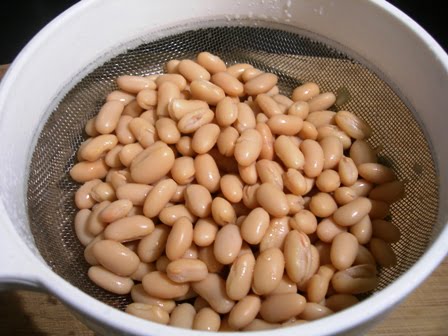 Drain and rinse the beans.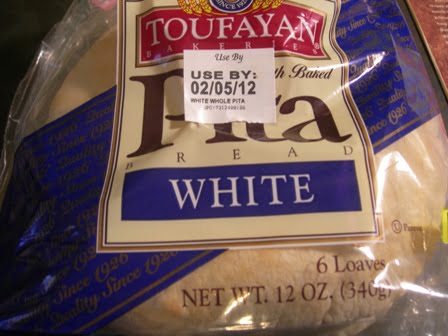 While the beans are draining, you can make your pita chips.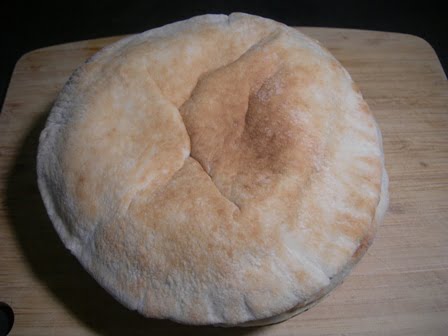 Take 4 loaves out of the package and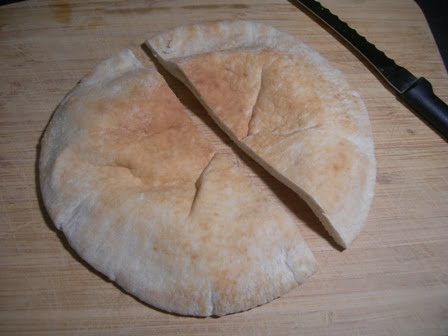 cut them in half.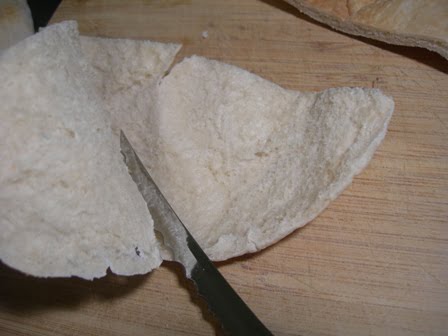 Using a knife, separate each half and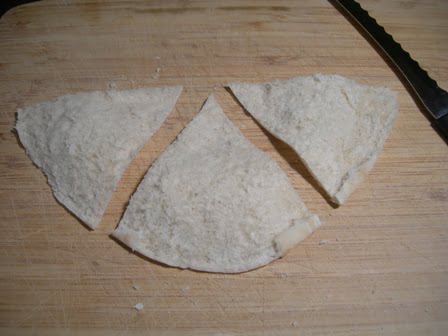 cut those into 3 wedges.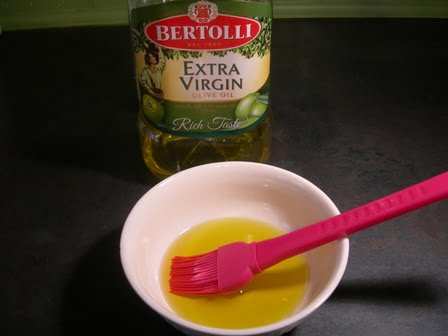 Place the wedges on baking sheets and brush them with olive oil.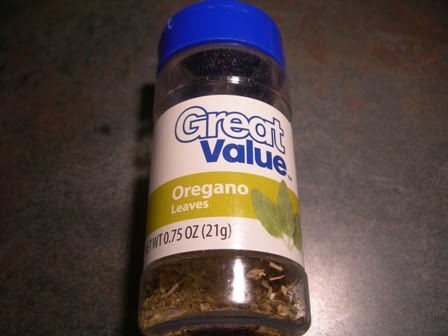 Grab some dried oregano and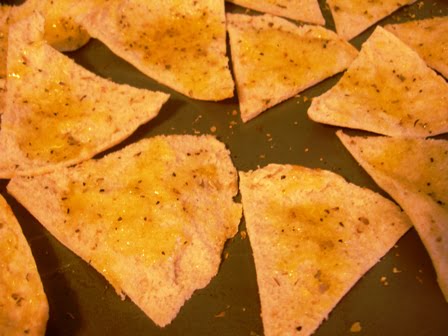 sprinkle each wedge with oregano, salt, and pepper. Bake them in a 375 degree oven for a few minutes, then turn them over and bake a little longer. You will need to watch them carefully to avoid burning them.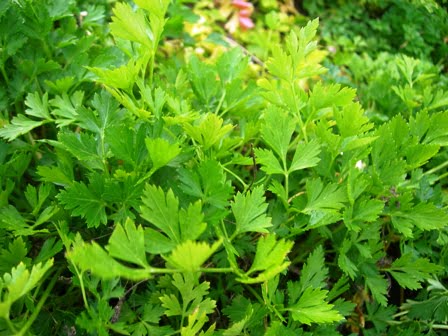 To make the dip, you will need some fresh, flat leaf parsley. Since we have had such a mild winter, I still have some growing in my herb bed.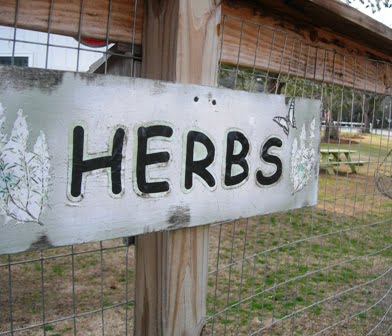 By the way, you may remember this little sign I made last spring. It's a little faded, but it's still hanging in there!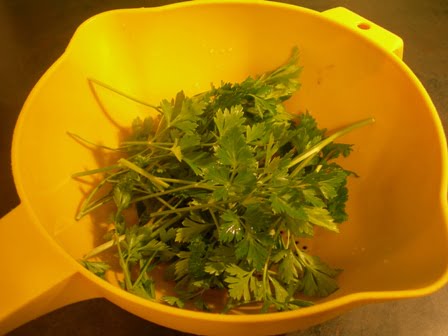 You will need about ¼ cup of the parsley. Now, don't try to make this dip with dried parsley! It just doesn't work. Get some fresh parsley from your grocery store, but after making this dip, you'll probably want to grow some!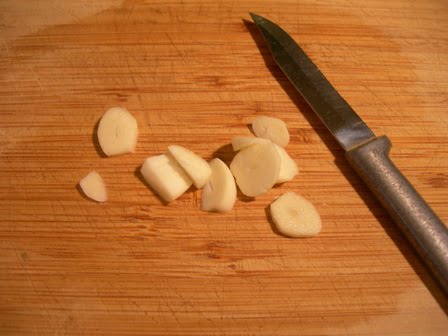 You'll need a clove of garlic. I usually use 2 if they are small.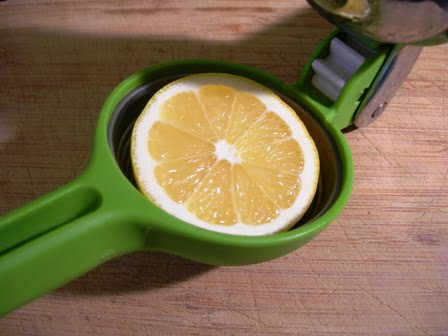 You'll also need about 2 tablespoons of fresh lemon juice. Don't skip the fresh lemon juice. There is something about the combination of fresh parsley and fresh lemon juice that is magic.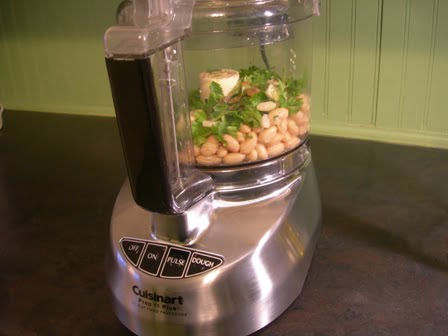 Put the beans, parsley, lemon juice, and garlic in the bowl of a food processor. Add a little salt and pepper and pulse until the mixture is coarsely chopped. While the machine is running, add ⅓ cup olive oil and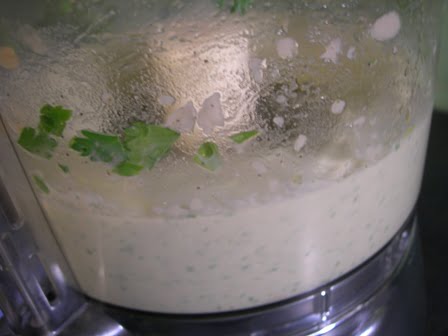 continue to mix until it's nice and creamy.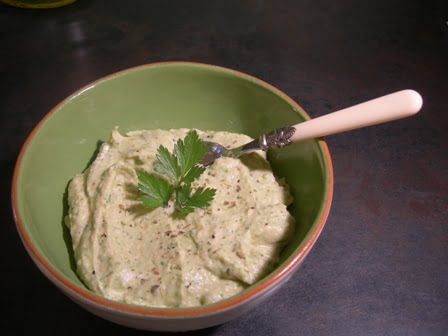 Transfer the dip to a small serving bowl and serve with the pita chips.
Leo just asked me if I had any more of this dip, but sadly, it's all gone.
I think you'll really like it, too. If you'd like a printable version of this recipe, click HERE.