Do you still have a Christmas tree that you haven't put away? Turn it into a Valentine's Day tree! Oh my gosh! Oh my gosh! I'm in love with our Valentine's Day tree! It's located in our mudroom and it's the first thing I see when I enter our little cottage! The twinkling lights make me so happy.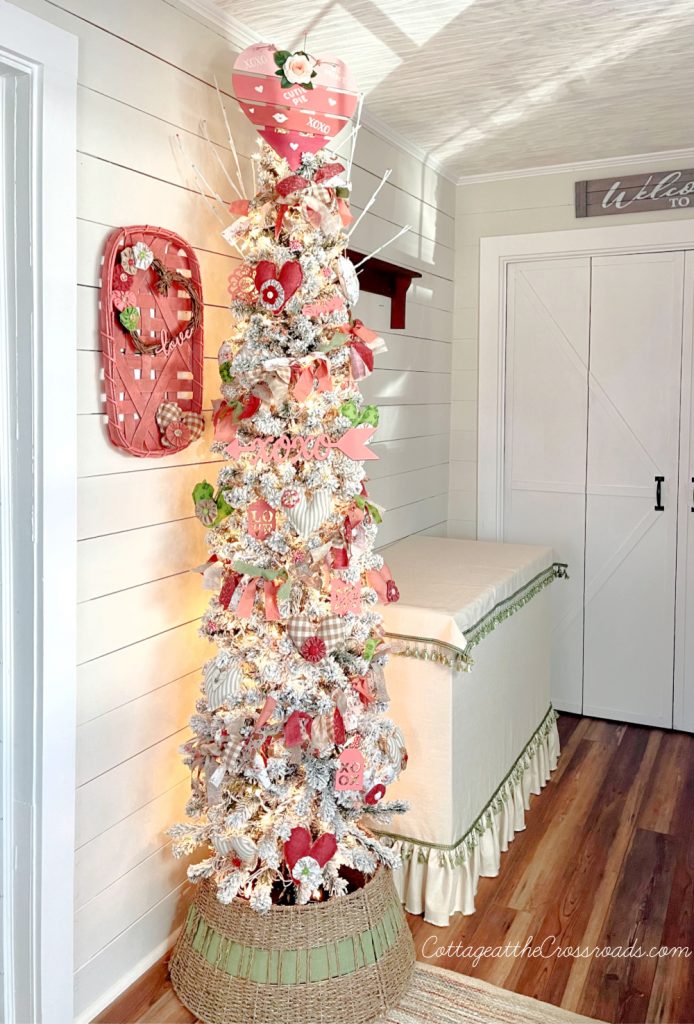 This skinny Christmas tree is perfect for turning into a Valentine's Day tree because it doesn't take up much space. This same tree has been a Valentine's Day tree for several years but it has had a totally different look each year.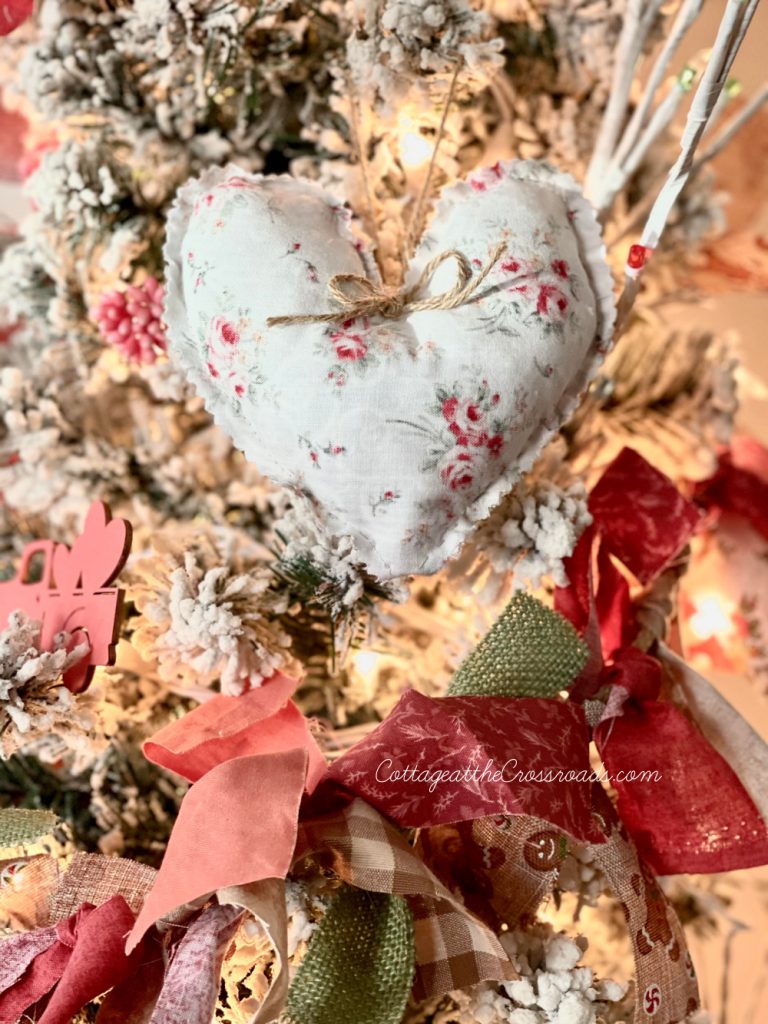 I removed the Christmas decorations from the tree but left the rag garland on it.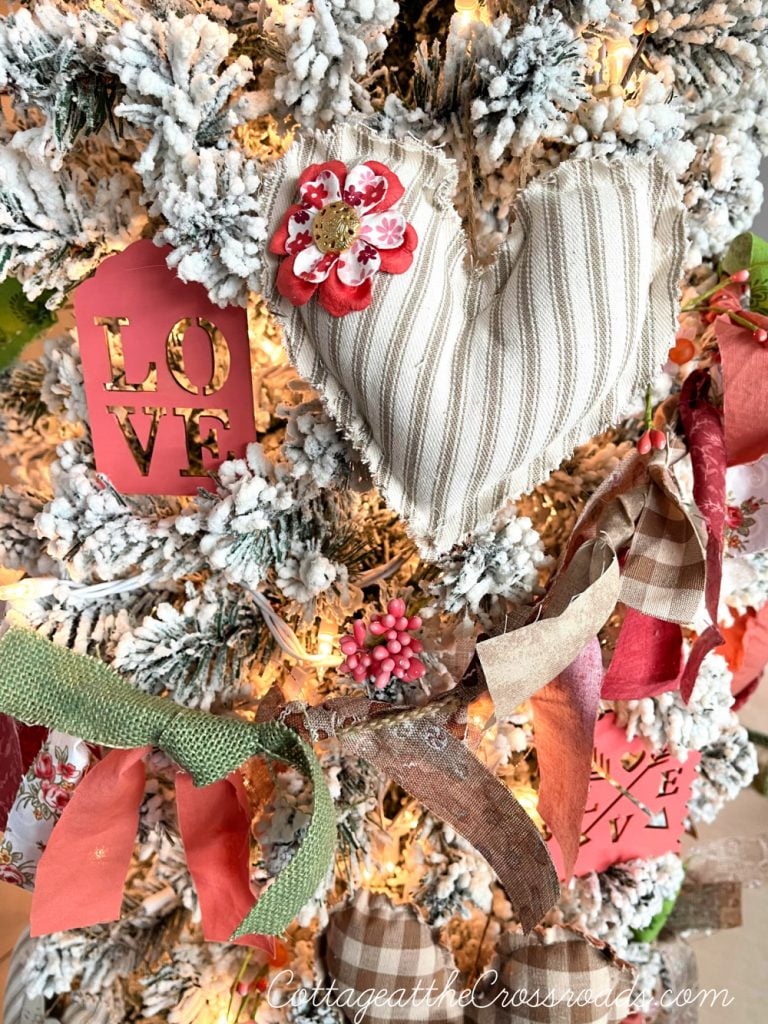 A lot of the fabrics I used in making the rag garland were also used in making the fabric hearts that are hanging on the tree. To read more about how I made the garland, see this post: DIY GINGERBREAD RAG GARLAND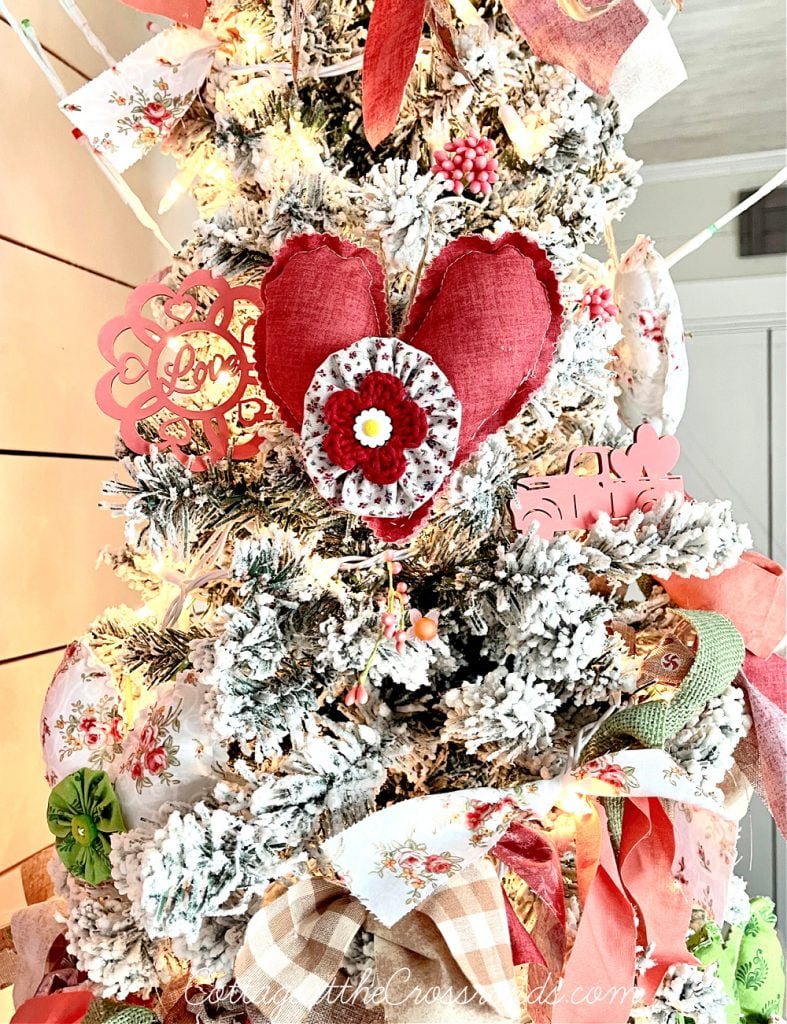 Many of the fabric hearts hanging on the tree are adorned with yo-yos. They are very easy to make and you can get the directions here: FABRIC HEARTS WITH YO-YOS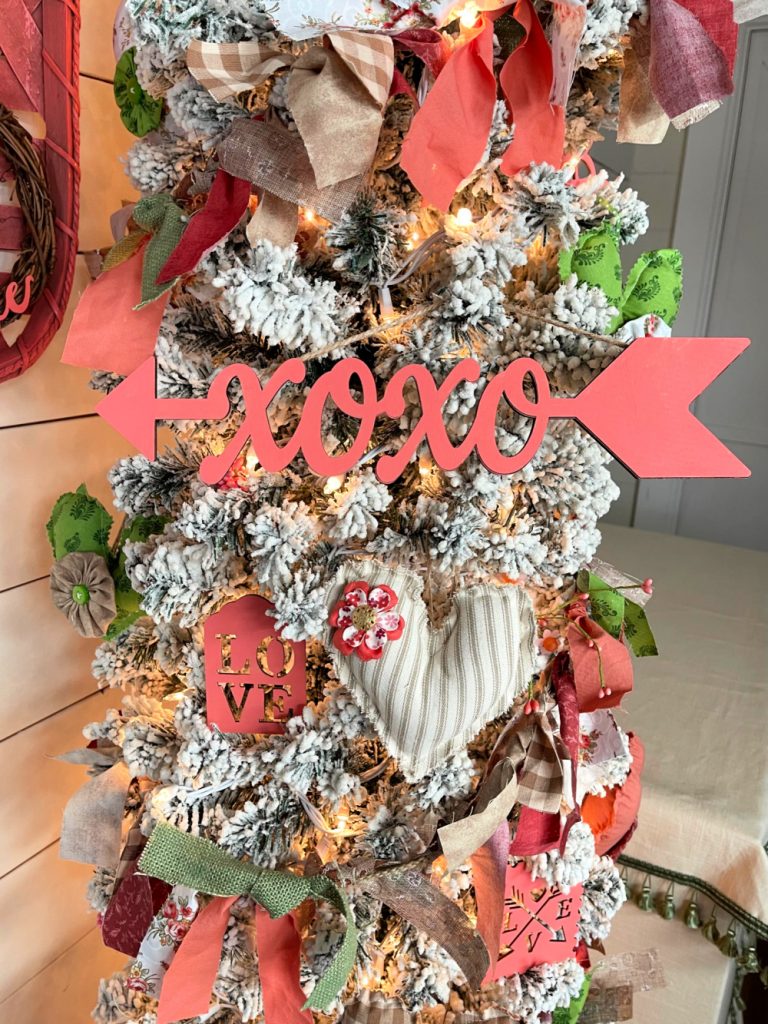 The wooden decorations on the tree were natural wood ornaments that I bought last year and painted them in the coral color that I use in the mudroom.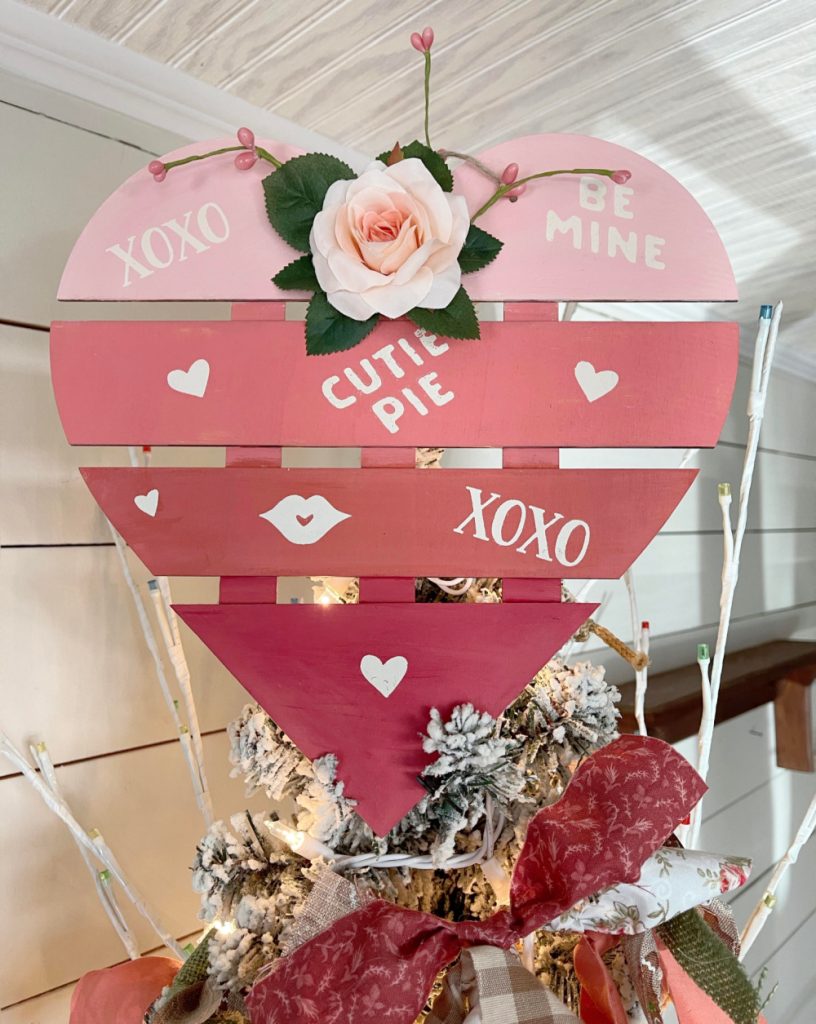 At the top of the tree is a wooden heart from Dollar Tree that I painted in an ombre effect and decorated with some Chalk Couture designs.
On a side note, do you notice the ceiling? I don't think I've ever shown it but it is a beadboard ceiling that was pickled. This was not a DIY project-our painters did it for me!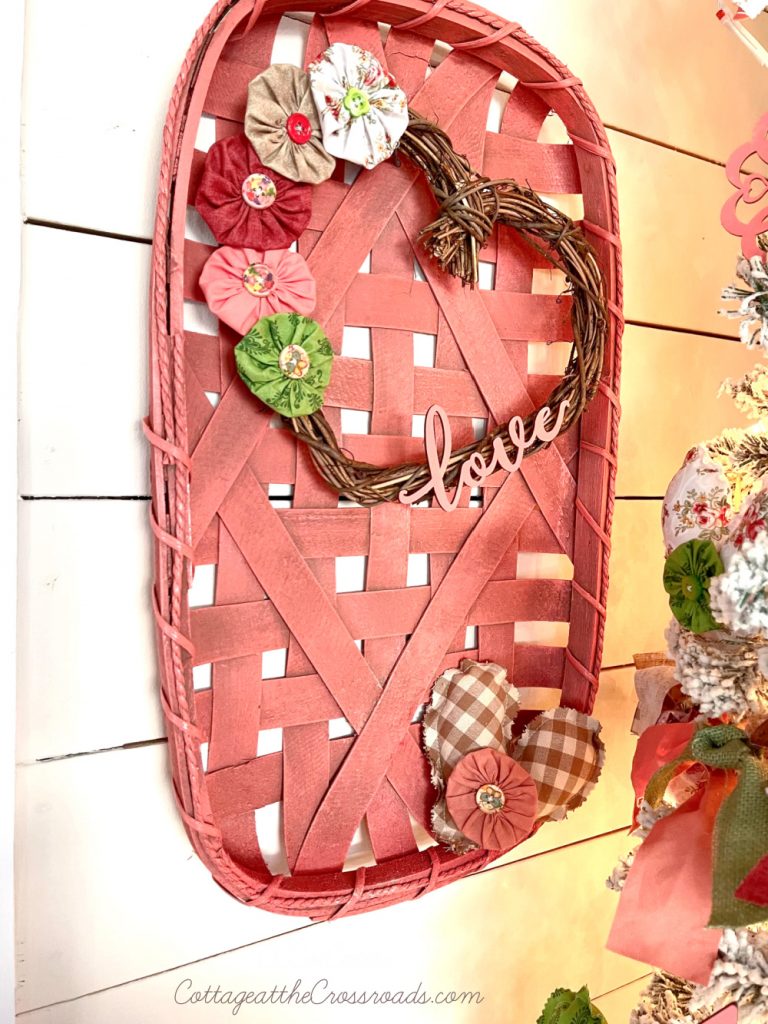 On the wall beside the tree is a tobacco basket that I painted with coral spray paint last summer. Inside the basket is a twig heart wreath adorned with more fabric yo-yos.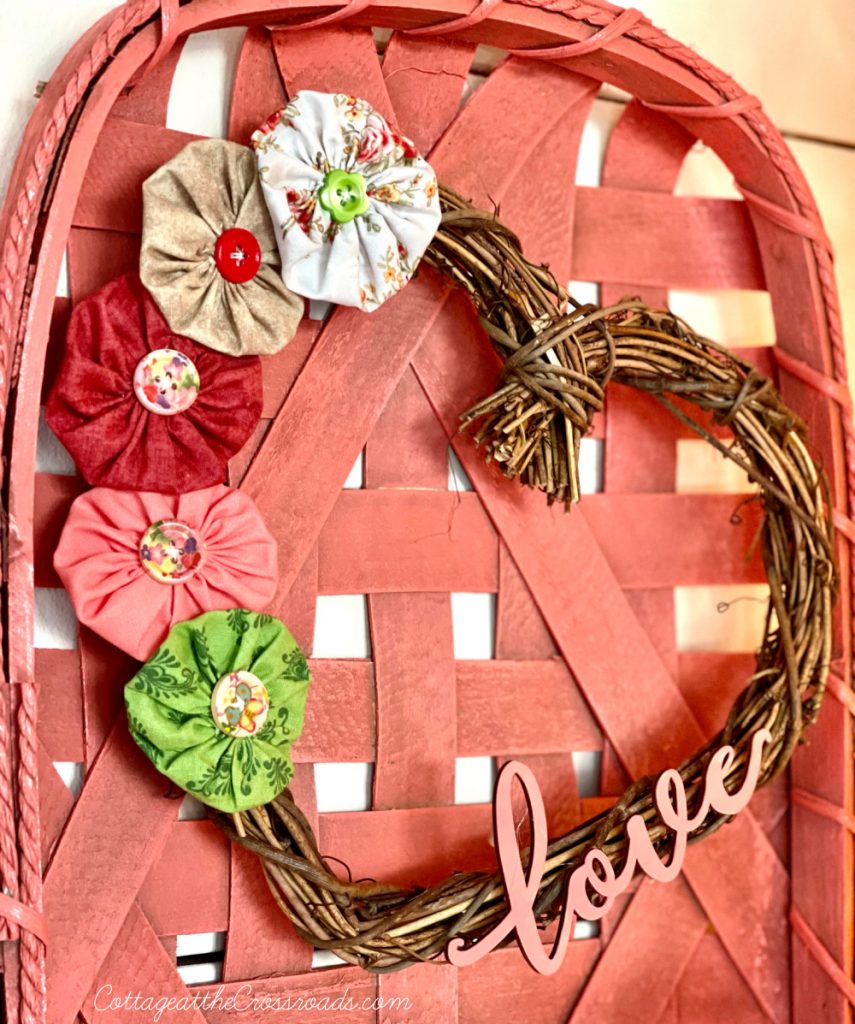 You can see them a little better in this photo.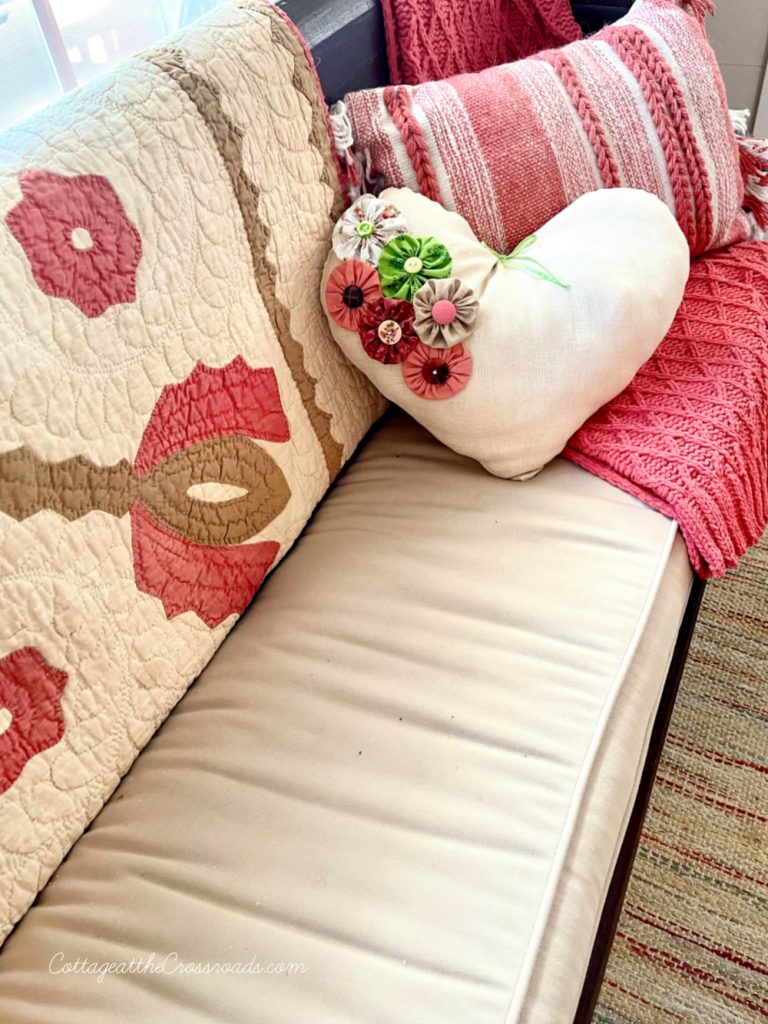 Nearby is our old church pew with a heart shaped pillow that I made last year.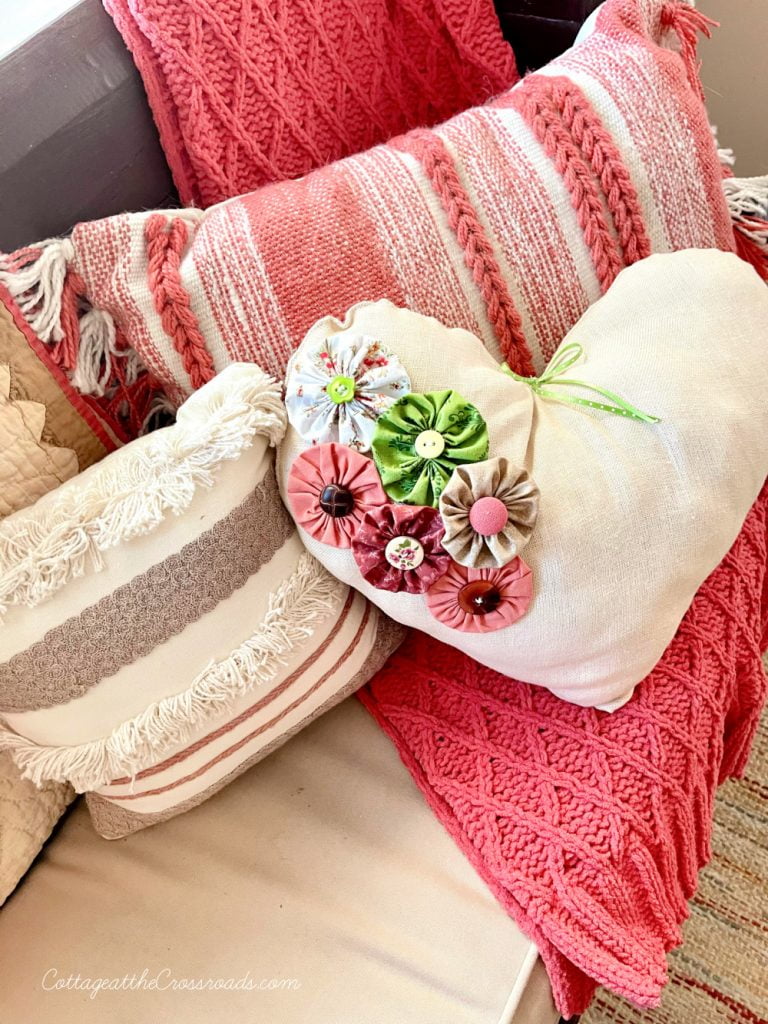 I made the pillow last year and it remained on the pew all year. It, too, has yo-yos on it.
Well, once I settle on a theme, I kinda run with it, right?
I hope you've enjoyed seeing my Valentine's Day tree for 2021. I think I'm going to leave this tree up and decorate it for spring because it does my heart good!
Gotta find our joy any where we can!