You know, you cannot have a fall display without scarecrows, and you cannot have fall without football.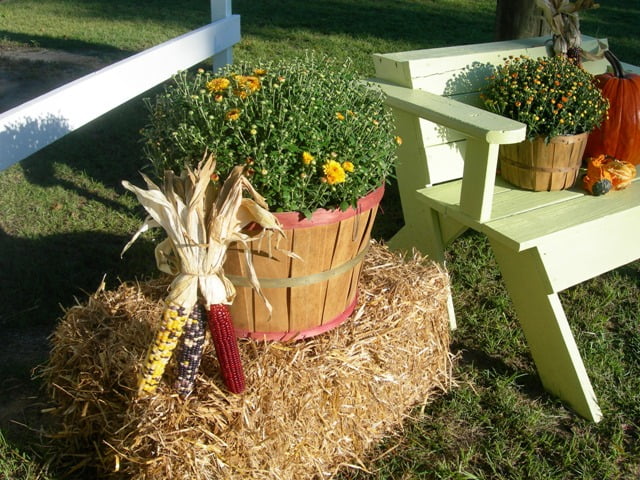 We went to the Flower and Plant Show at the Farmer's Market in Florence today to pick up some items to finish our fall decorating at the Crossroads. We bought a few mums, and once we got home, we walked across the street to Jay's Trading Post to get a pumpkin, some Indian corn, and another large mum.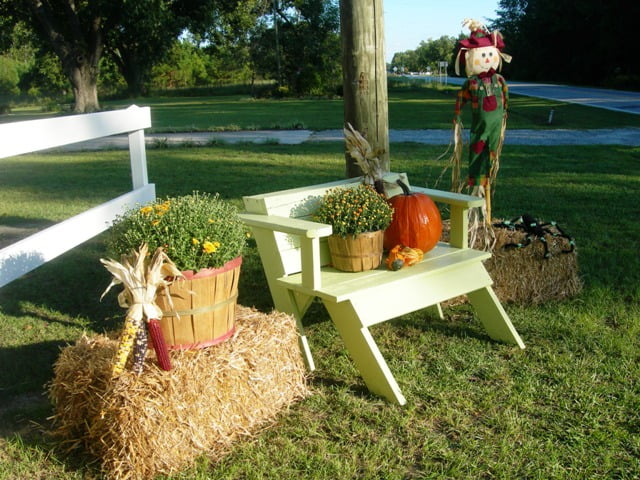 We wanted to dress up the entrance at one of the driveways, so we added this display.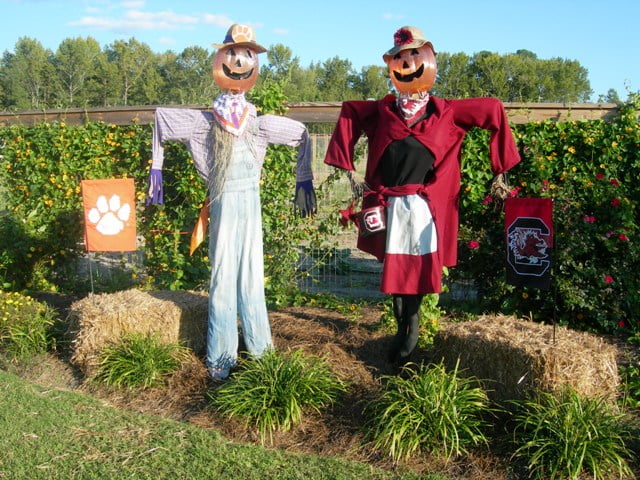 So we decided to make two scarecrows representing the biggest rivalry in our state-the University of South Carolina and Clemson University.
In South Carolina, you're either a Gamecock or a Tiger. In our household, we have mixed blood. I grew up living only 8 miles away from Clemson, so I grew up a Tiger fan. I even attended Clemson for 2 years, and then I transferred to the University of South Carolina. Leo also attended the University of South Carolina. So even though I was a Tiger for most of my life, I have gradually become a Gamecock fan, too. Leo has always been a diehard Gamecock.
After this past Saturday's loss to Auburn, I'm thinking about becoming a Clemson fan again!