I've been decorating the house for fall, but nature has joined in, too. I went outside this morning to take some photos of our mystery plants that are beginning to bloom.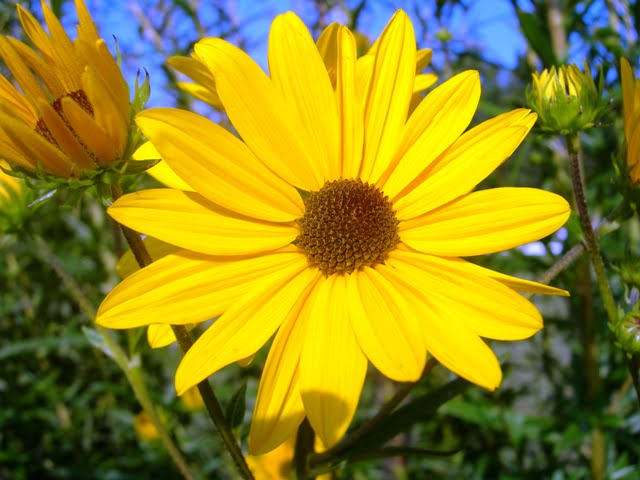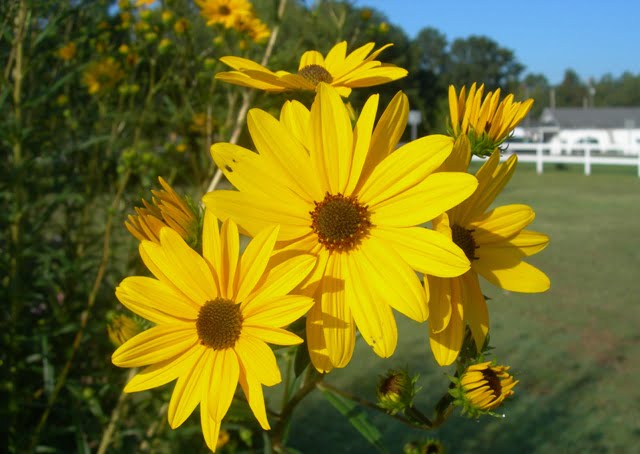 We have four of these plants that are loaded with blooms and buds. They are perennials, and grew from 2 plants that I planted a year ago. I thought I was buying daisies when I purchased them. But these are the tallest daisies I've ever seen!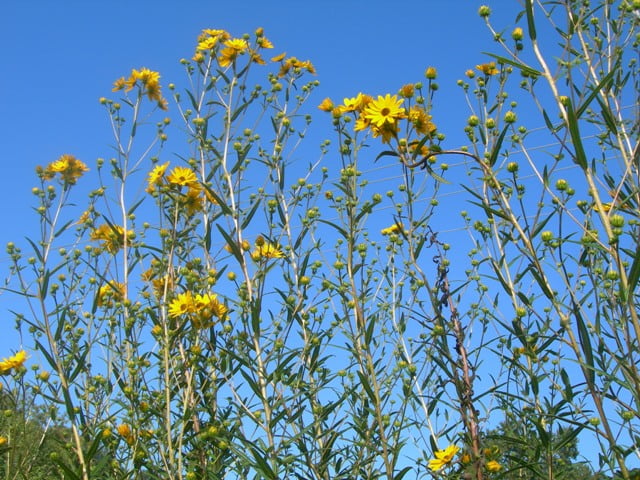 Two of the plants are at least 12 feet high. To give you some perspective, look at this photo of the plants beside our arbor.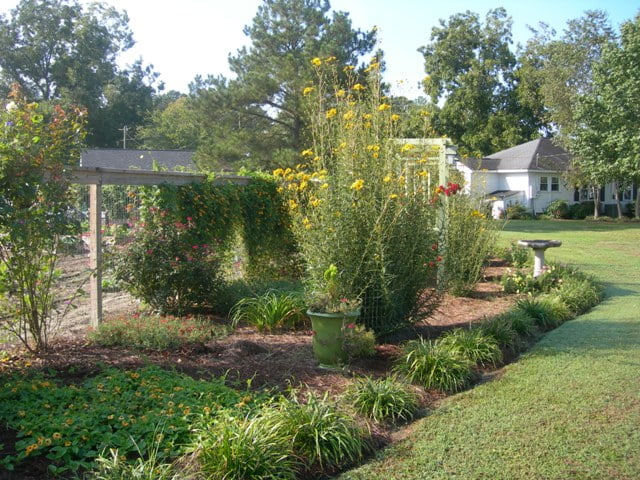 After doing a little research online, I have concluded that these plants are swamp sunflowers. These plants are in a flower bed that is in front of our vegetable garden, which is definitely not a swampy area. In fact, we had a very dry summer, and I didn't even water these plants when I was watering the roses.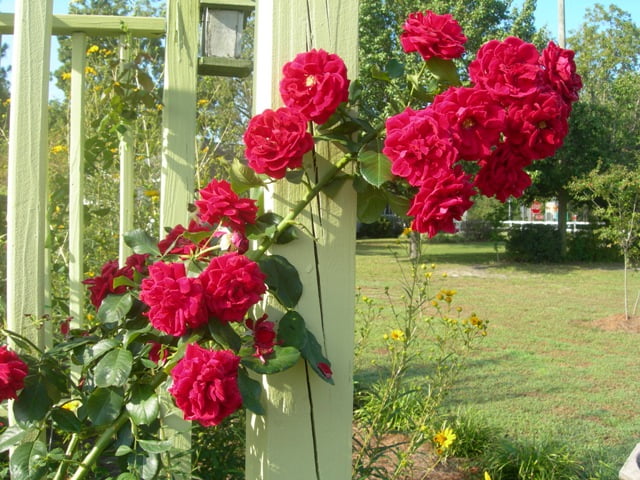 I made sure these lovelies got all the water they needed. And the roses were the only plants to get any fertilizer this summer.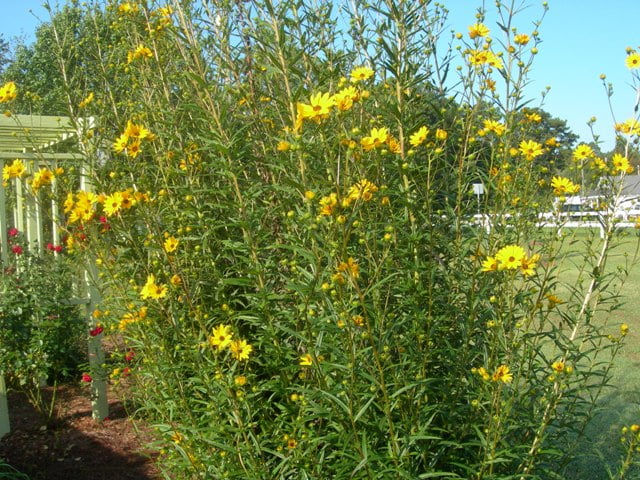 All I can figure is that some fertilizer from the garden must has traveled down to these plants because they look like they are on steroids!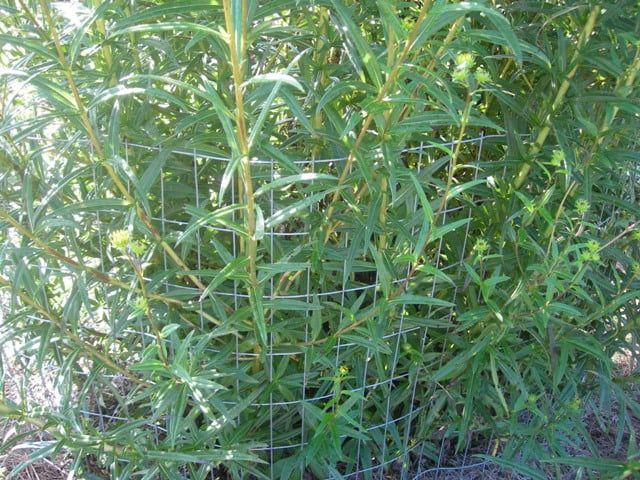 Back in August, Leo put a wire cage around two of the plants that were getting tall. Last year they weren't nearly as tall, but they did get droopy with the heavy blossoms.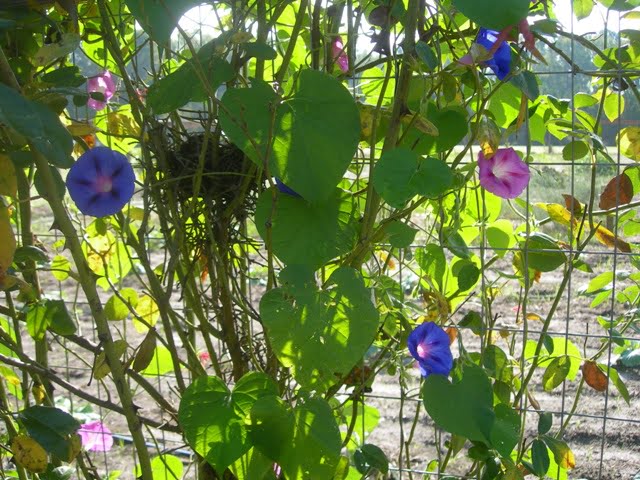 Here are some morning glories growing on the garden fence. And the black-eyed Susans look like a wall of gold.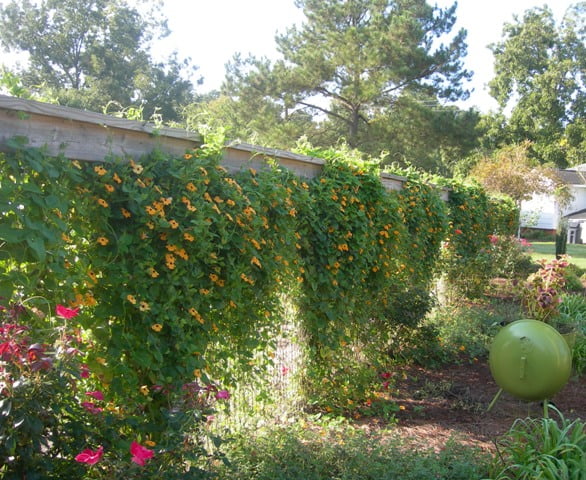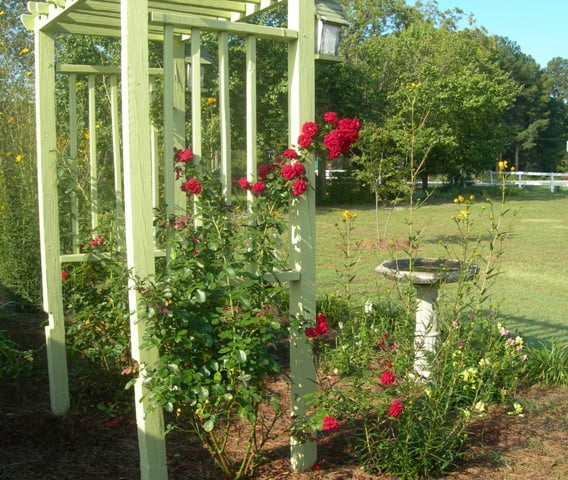 Here is one of the smaller plants, which I'm guessing is the normal size of swamp sunflowers. But if you know anything about my gigantic ones, please let me know.