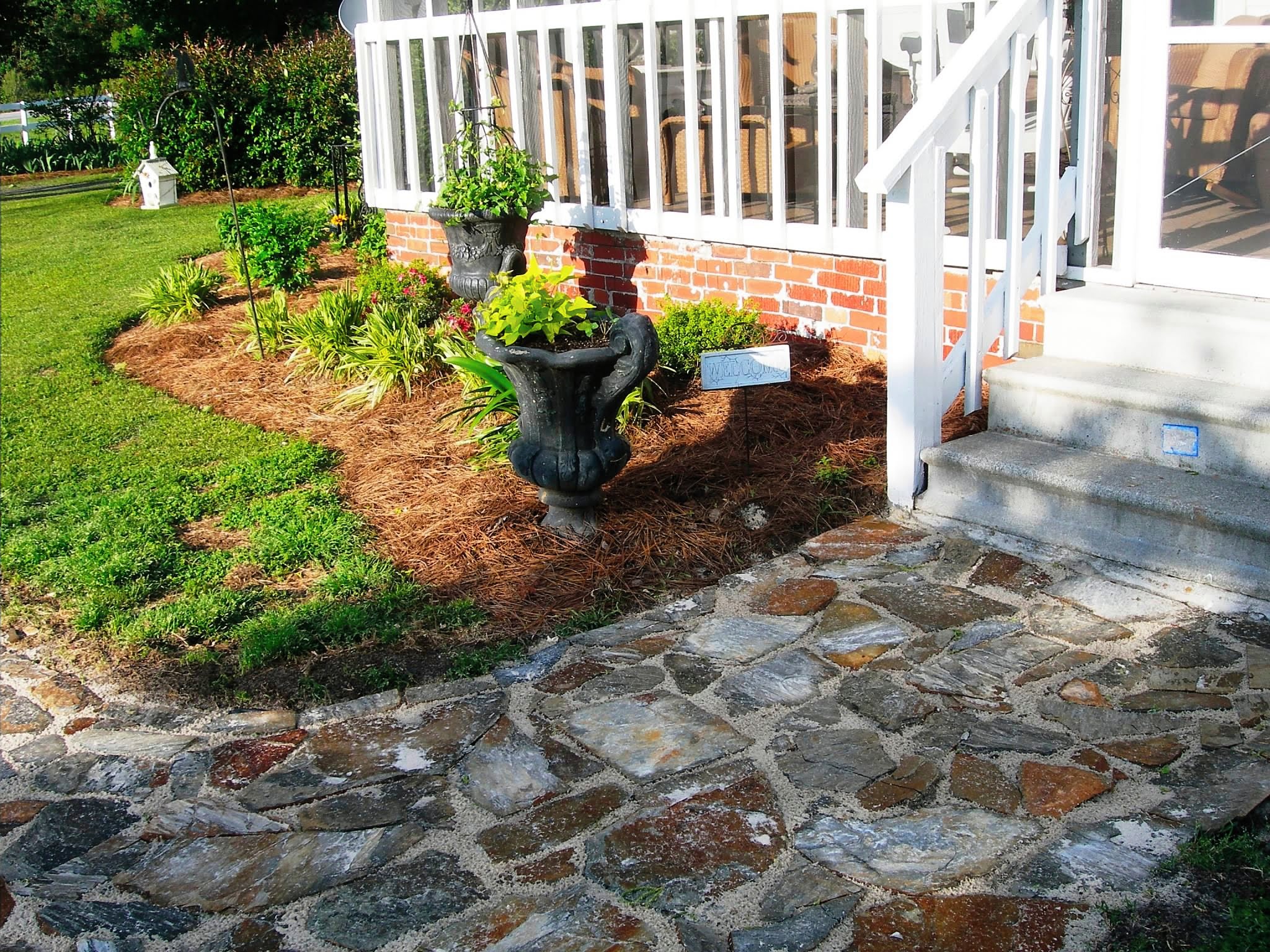 Here is the latest project that Leo and I have been working on for the past week. We have been laying a stone walkway to the front entrance to our house.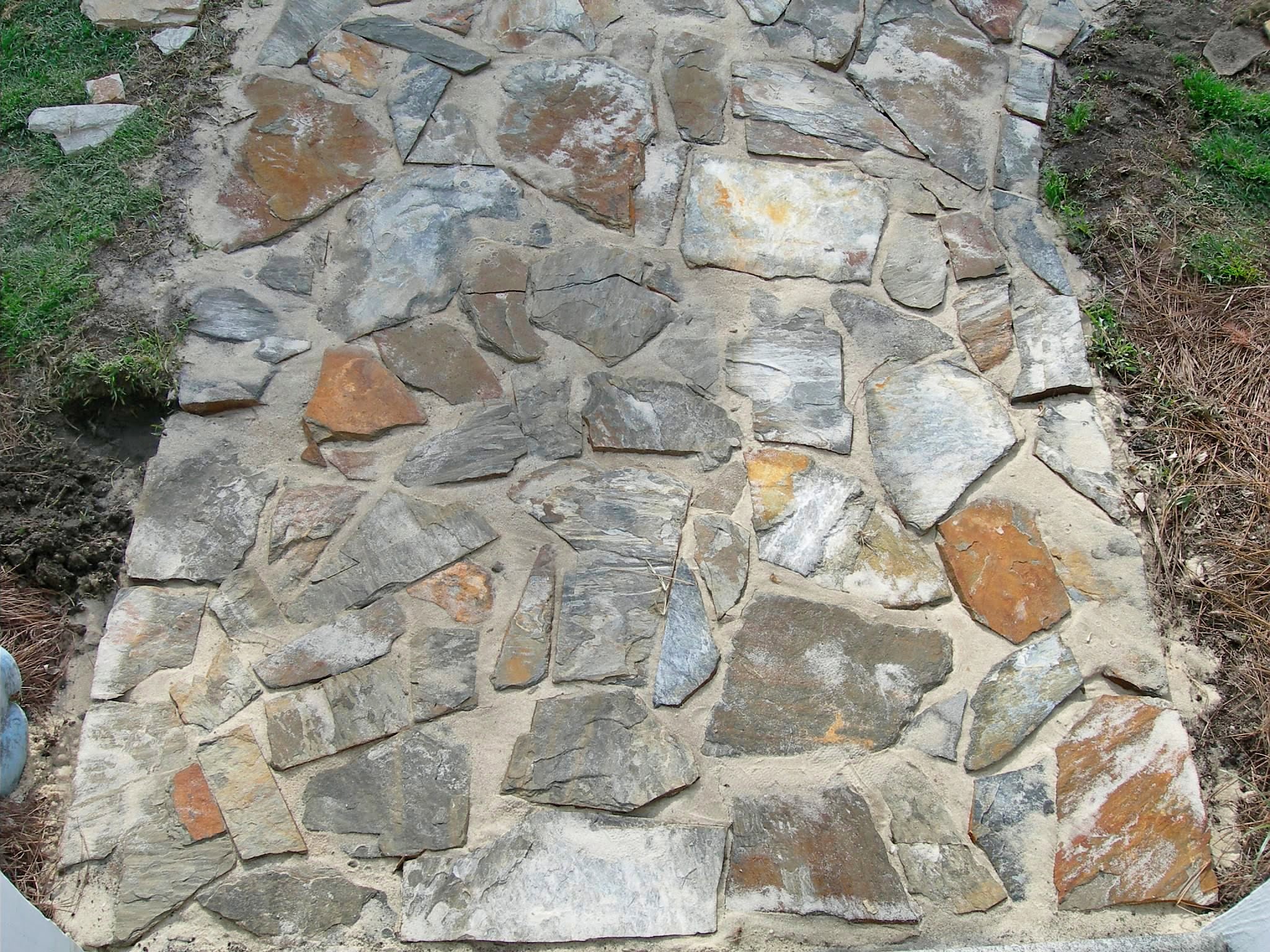 We started this project last Monday and we are only a third of the way finished.  Leo plans to write a step-by-step tutorial on the entire process soon, just in case any of you have been contemplating doing your own walkway. (What? Are you crazy?)
During all this work last week, something very exciting happened! Our blog reached 100 followers! Number 100 was Traci from Coastal Pines. Thanks so much, Traci, and all of the rest of you followers, for reading our blog. So to celebrate, we're having a giveaway!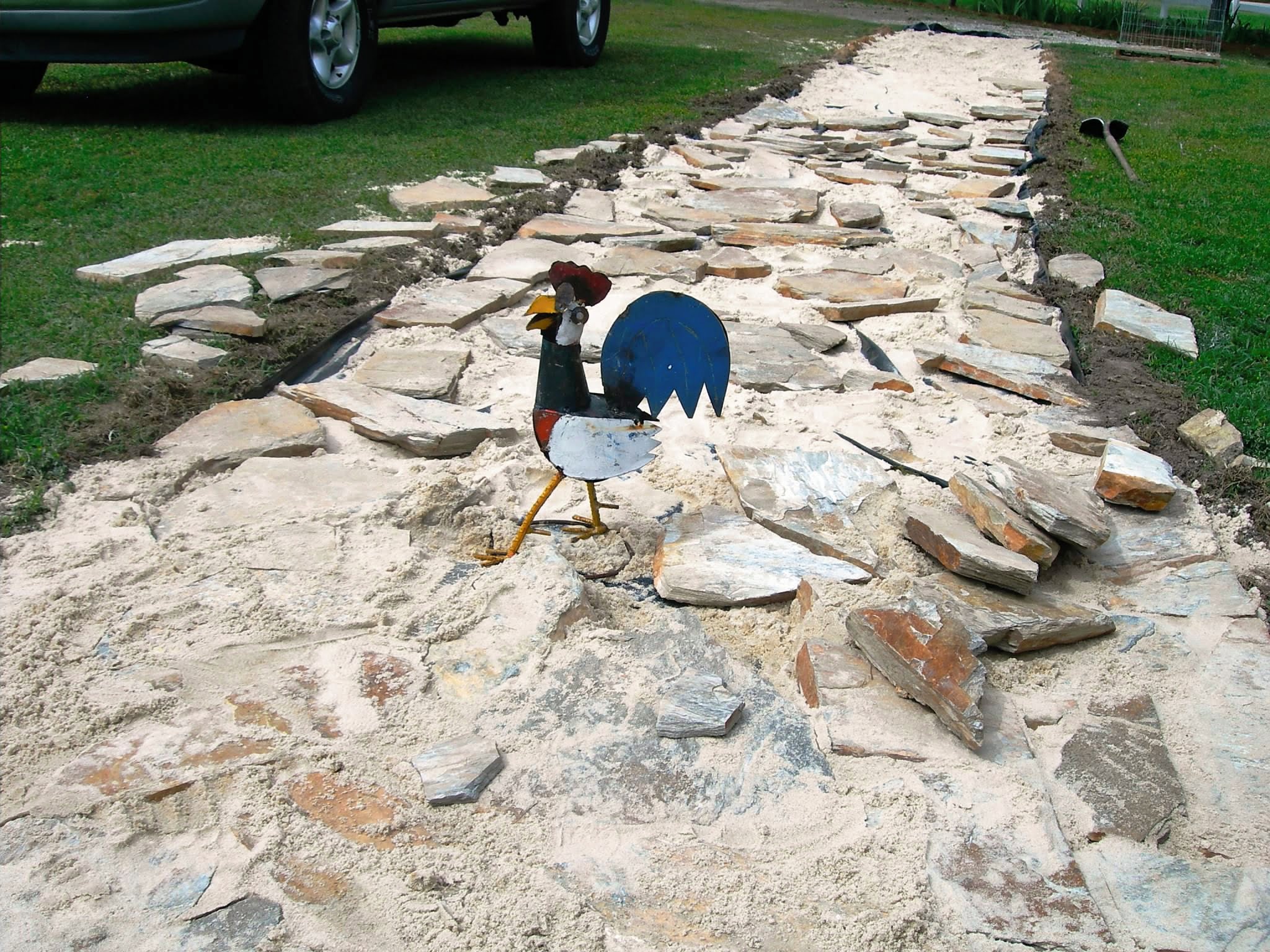 This is Pesky the Rooster. We picked him up a few Mondays ago at the auction. There he was sitting in the middle of some yard art. I could see that his eyes were telling me to take him home with us. So we did. Here he is overseeing our walkway project. But we've got to let him go. Although he's lovable, he's a bit pesky.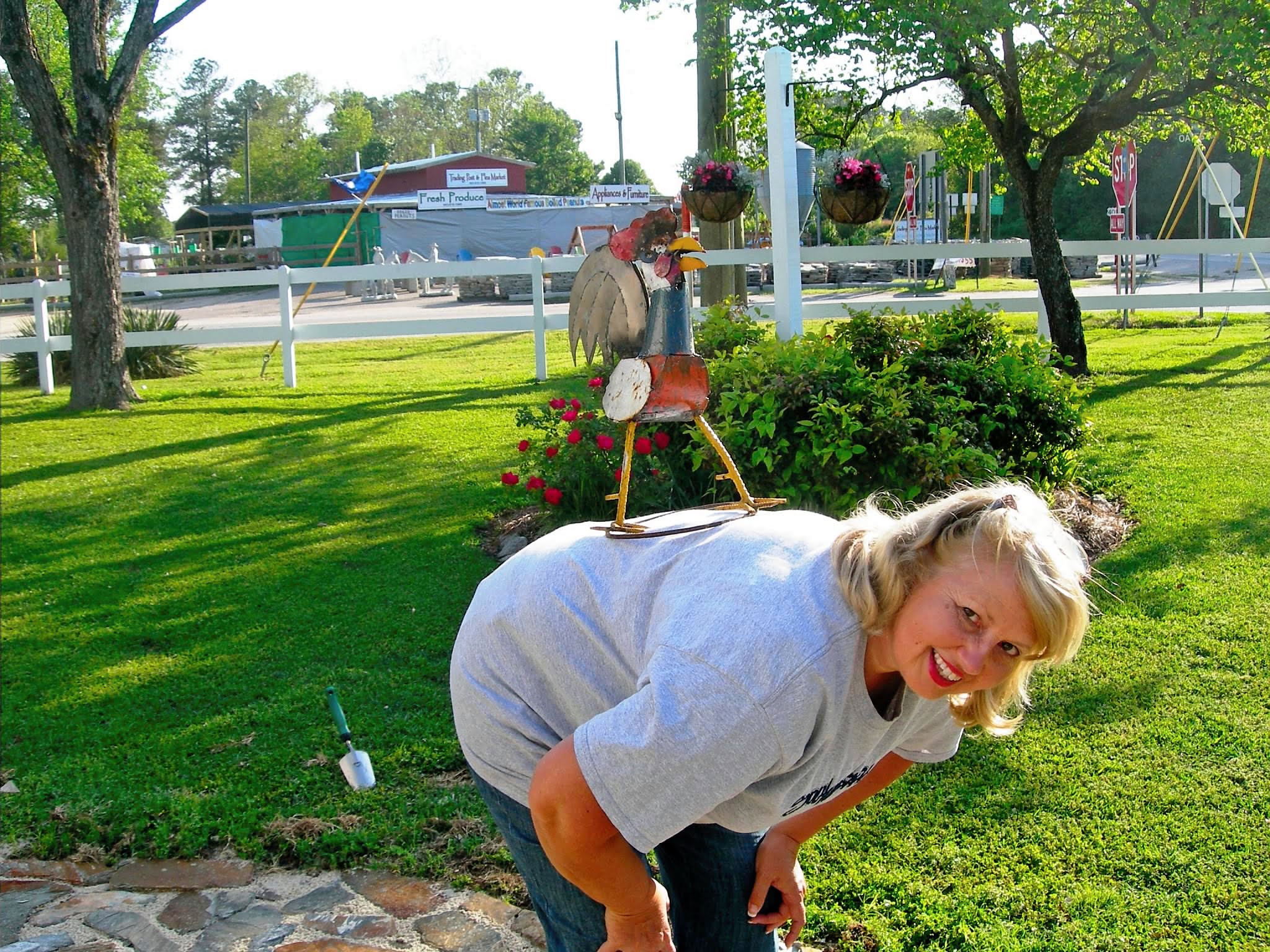 He's been on my back all week about getting these stones just right in this walkway.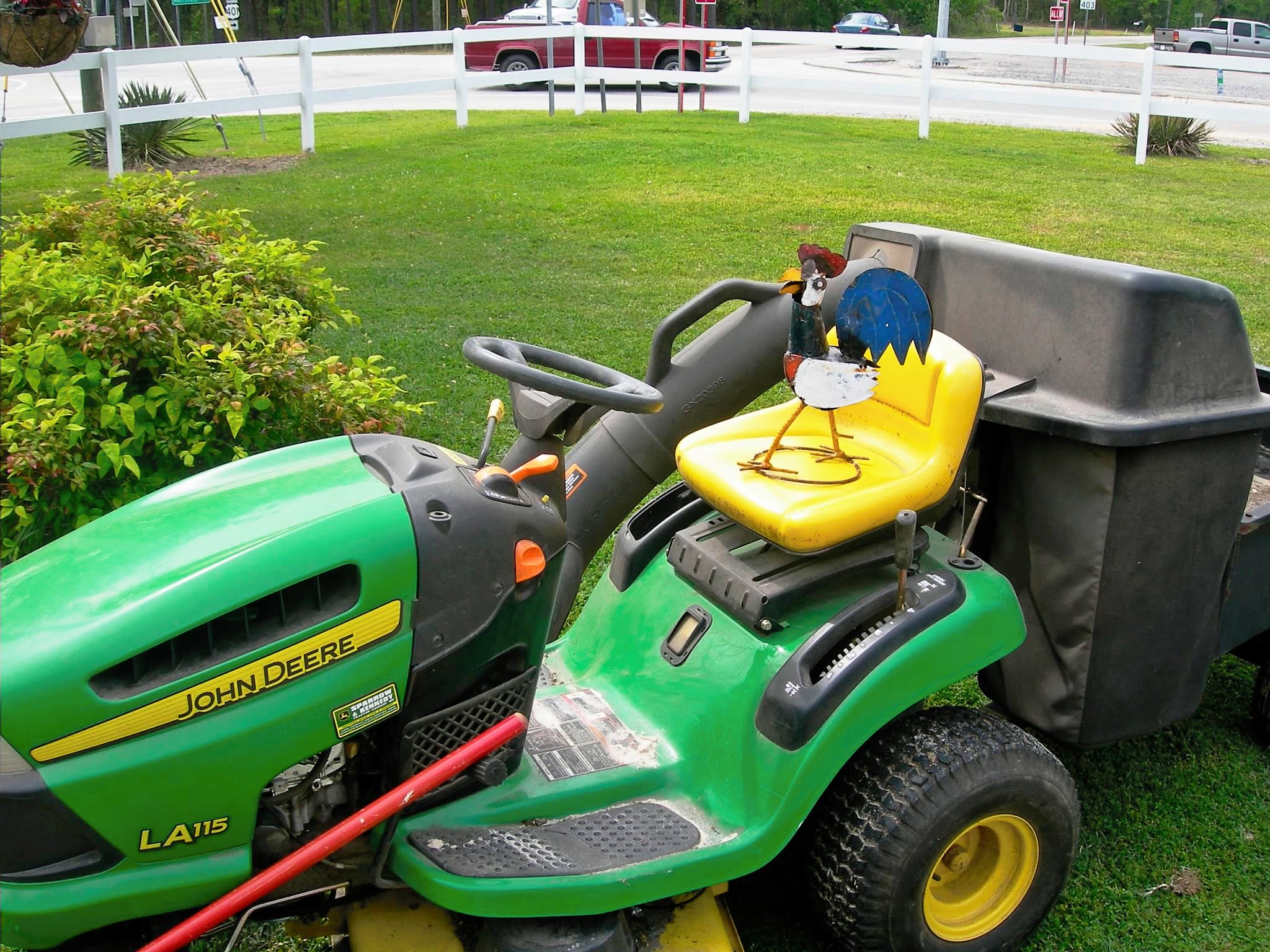 Sometimes he's a lot of help. Here he is cutting the grass.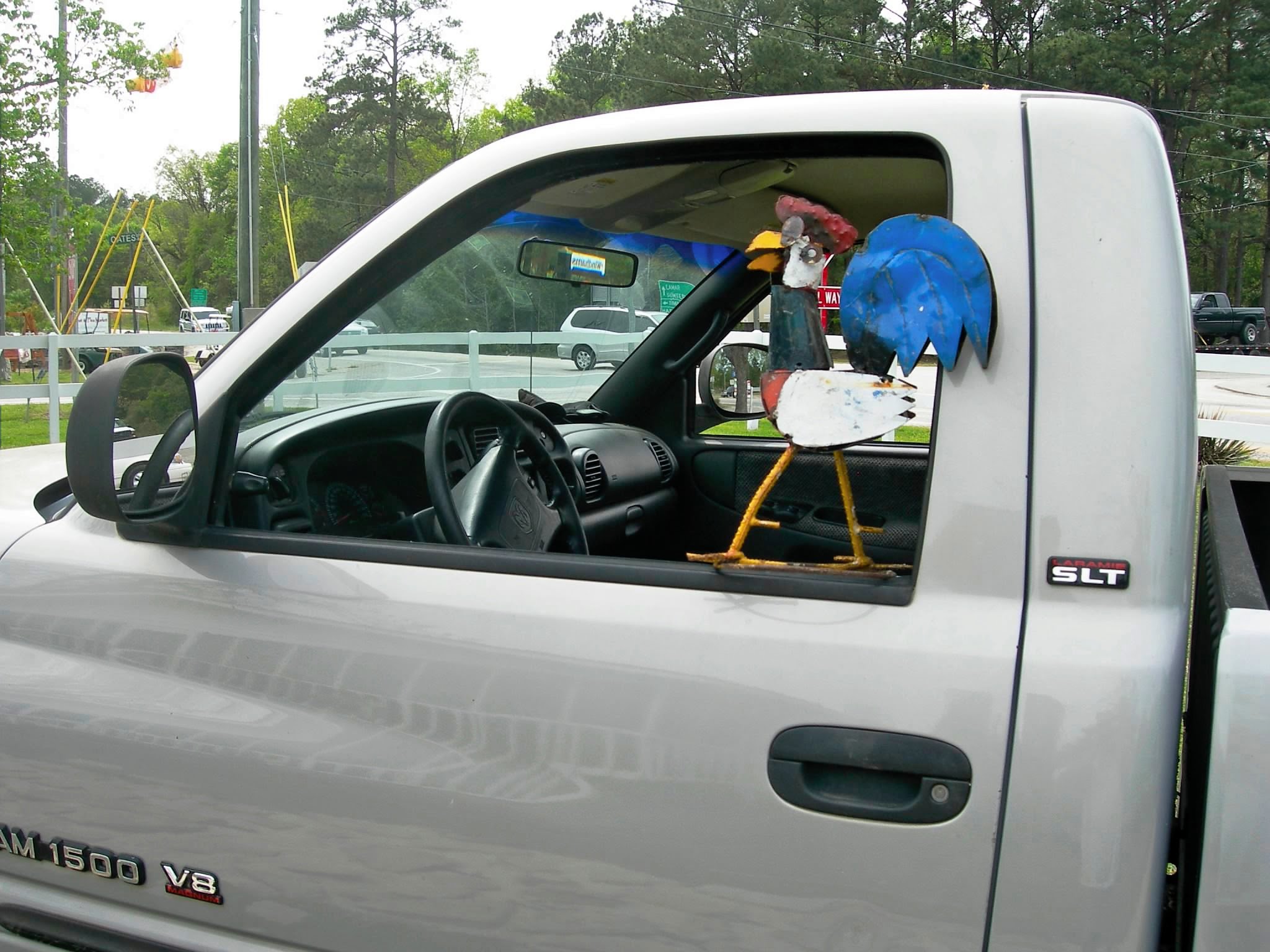 Or when he takes off to get another load of sand in the truck.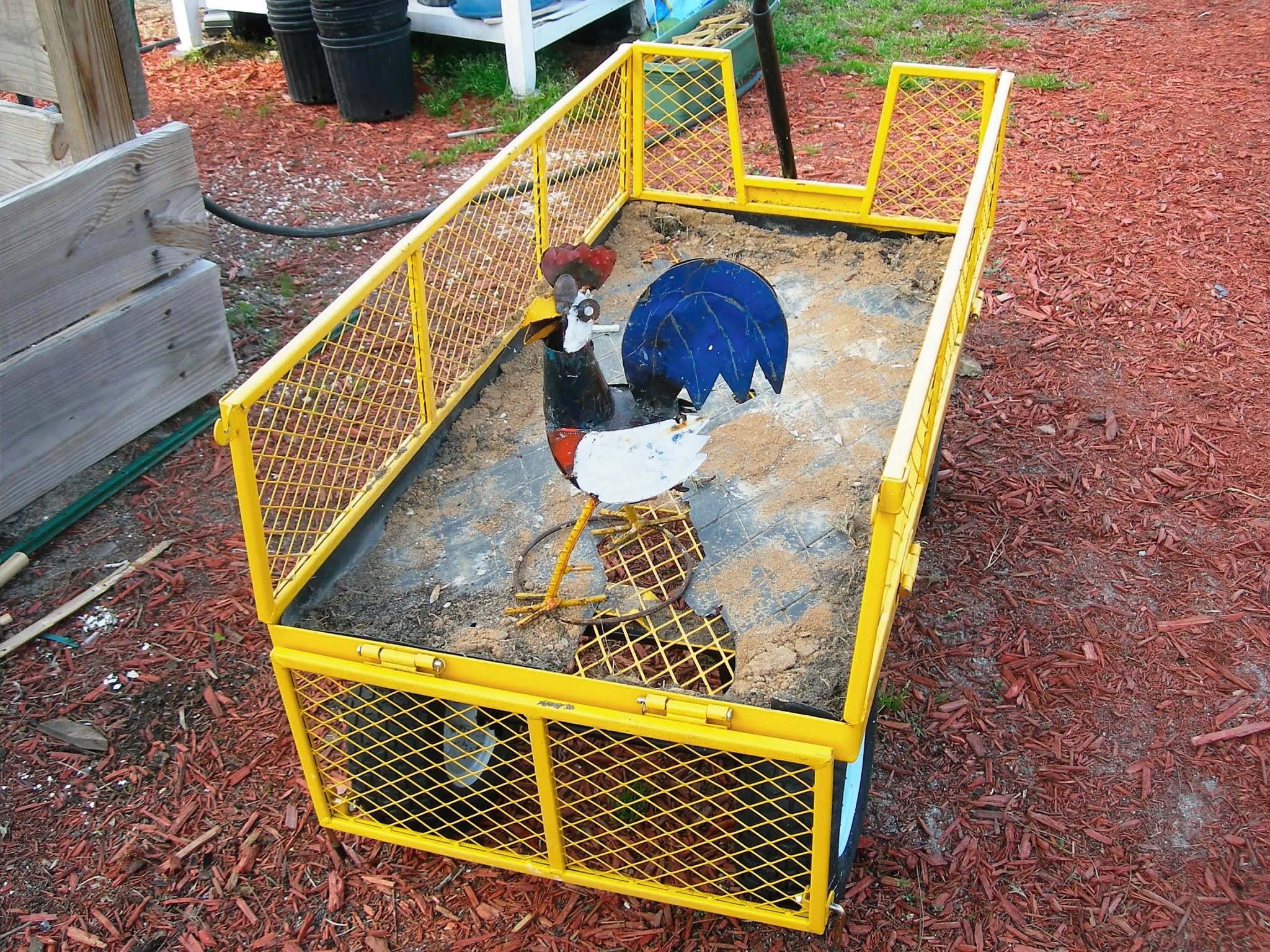 But most of the time he just wants me to pull him around in the yellow cart.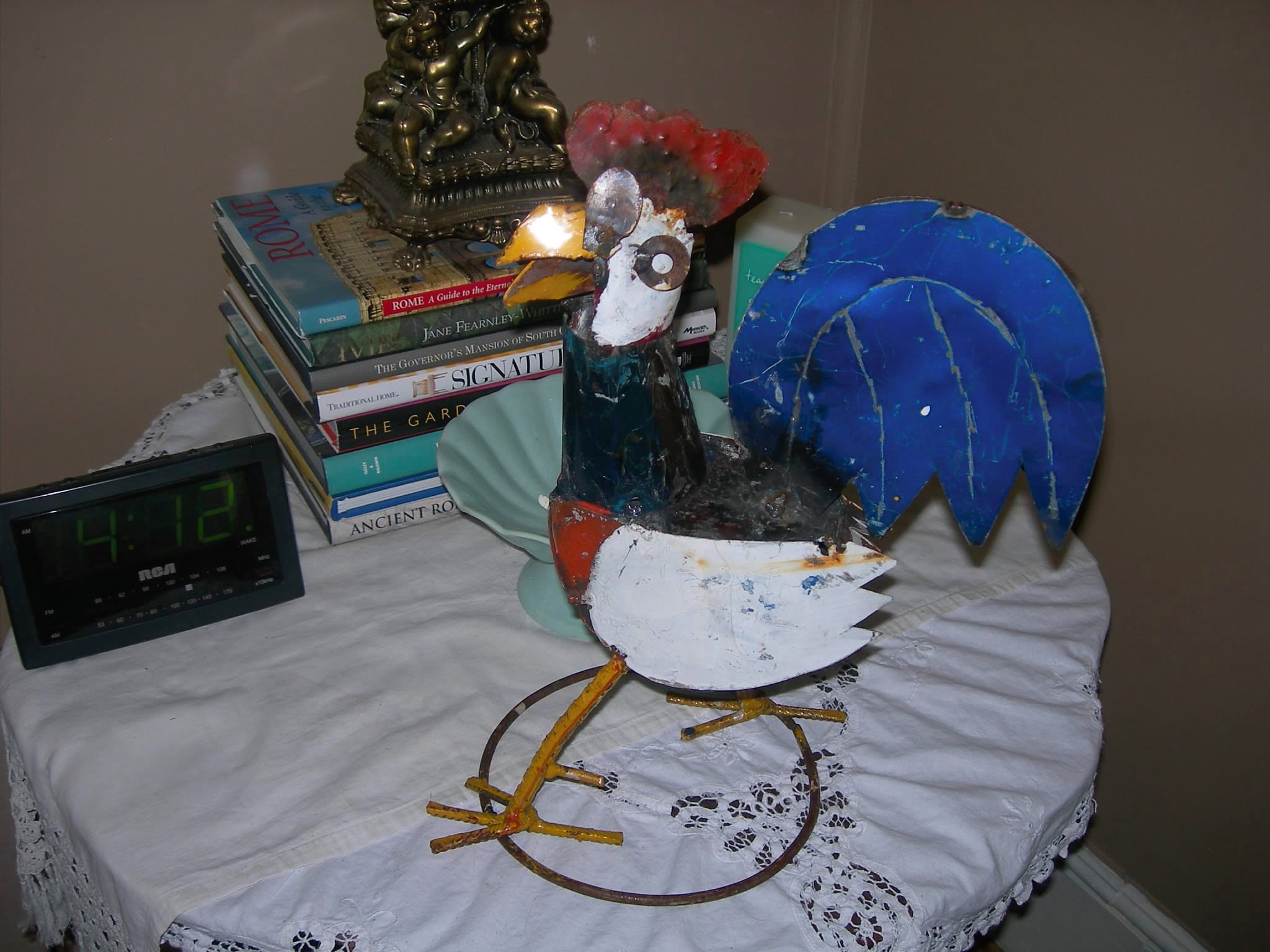 And does he have to start crowing at 4:12 in the morning?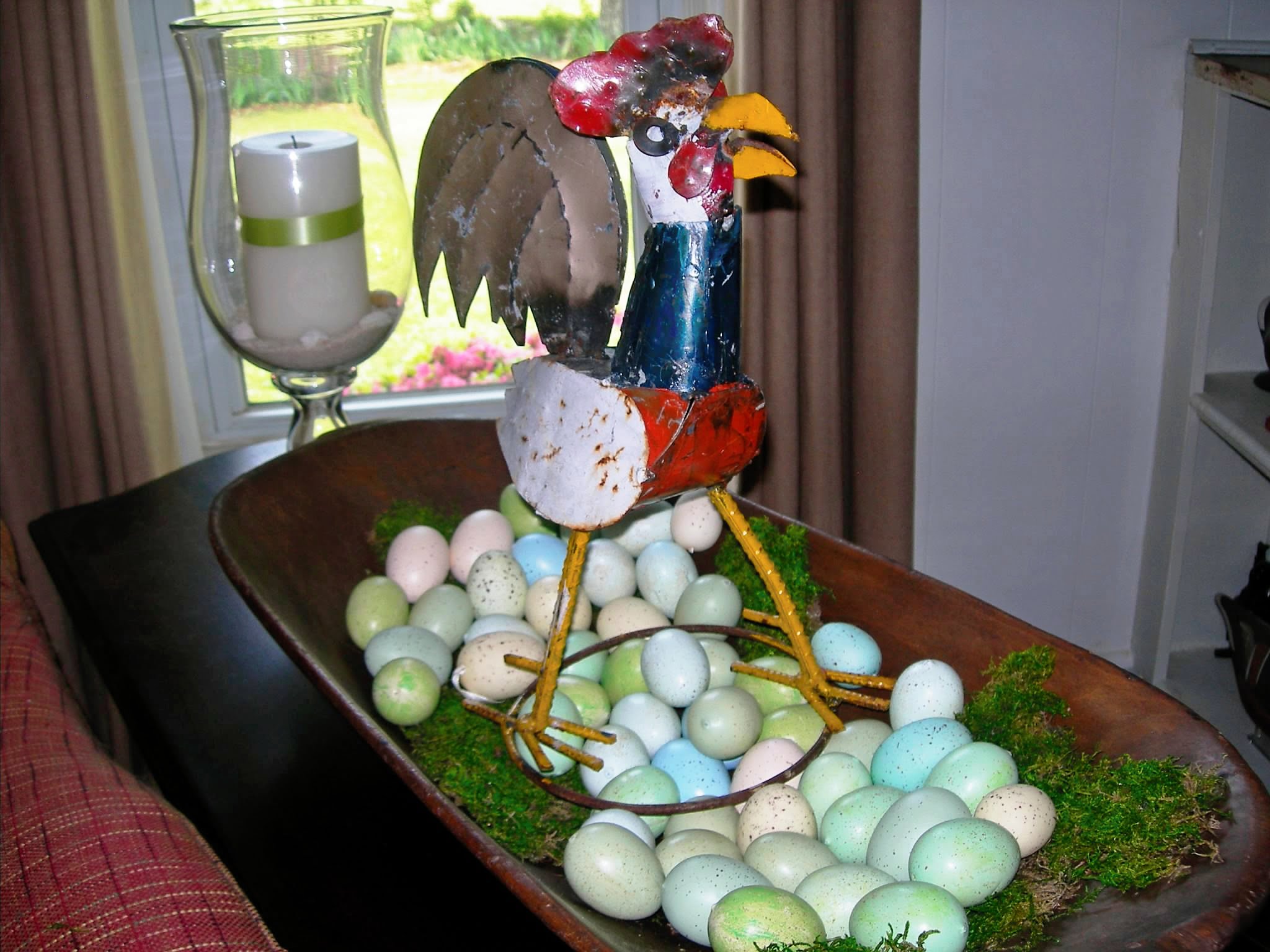 One day I caught him sitting on the eggs in the dough tray. A  bit of gender confusion, I think.
He spends hours watching the garden grow.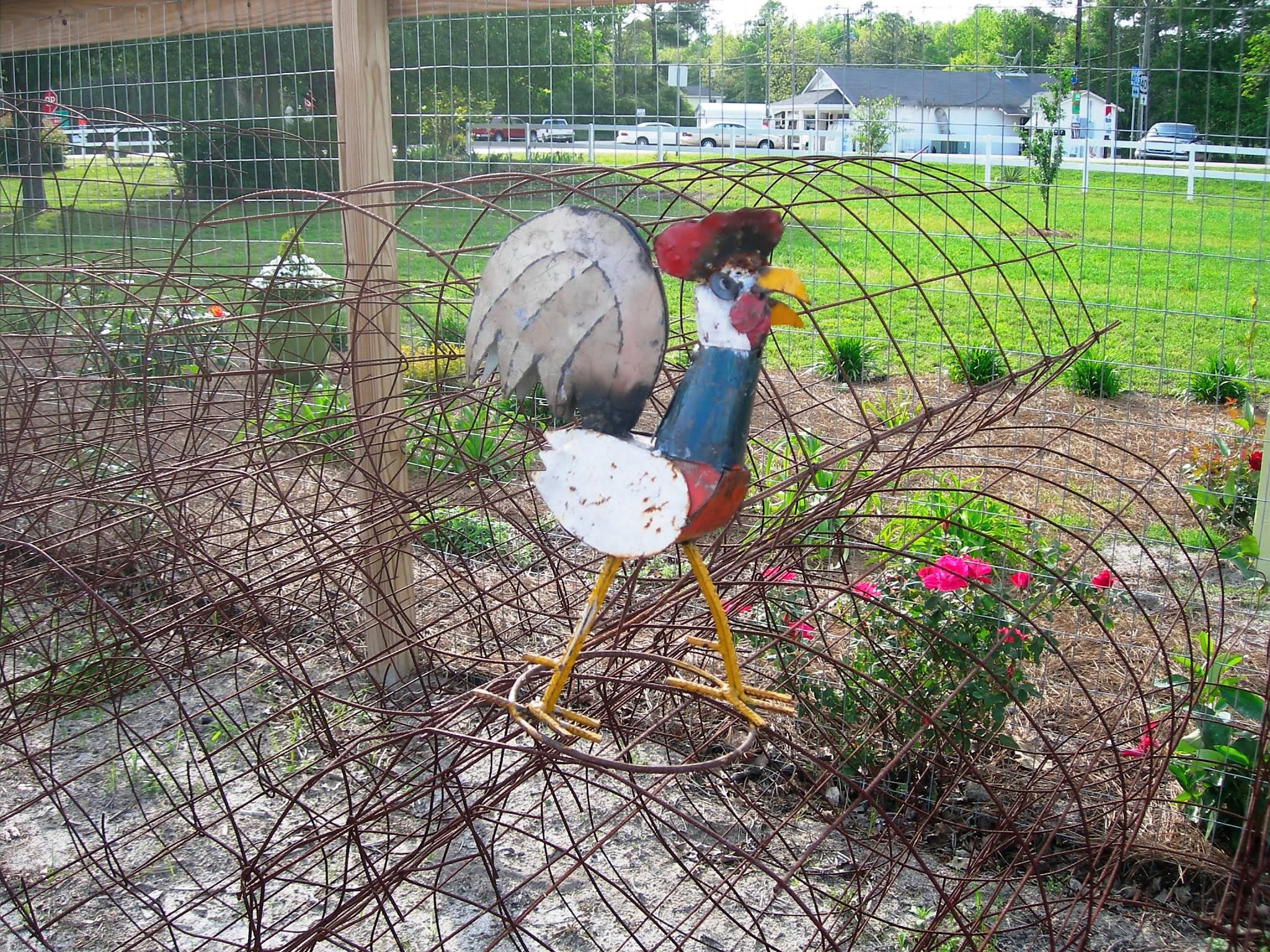 He loves to roost on the tomato cages. Oh, well. It makes good fertilizer.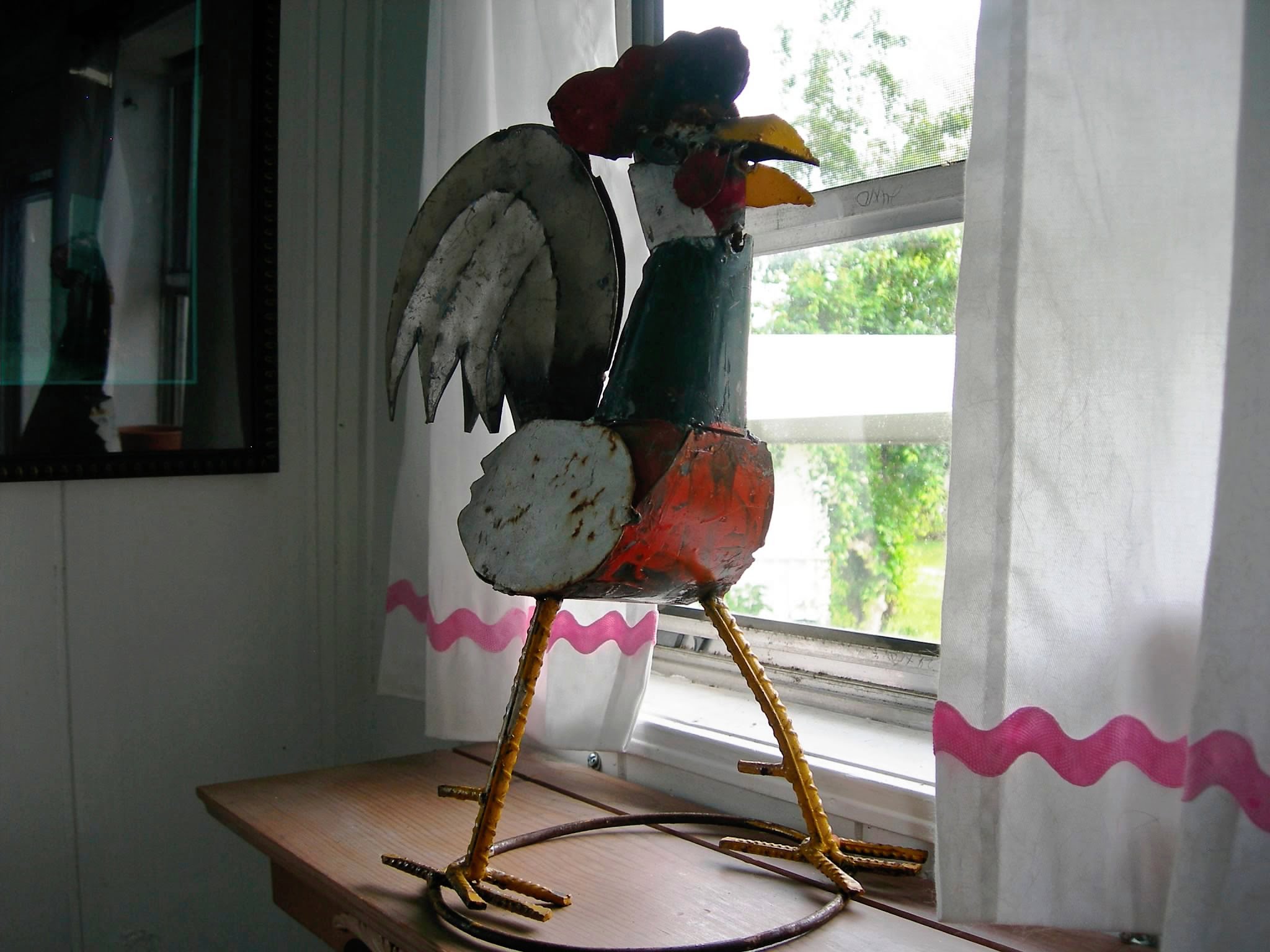 He's constantly daydreaming.
He tries to get in on our conversations while we're sitting on the front porch.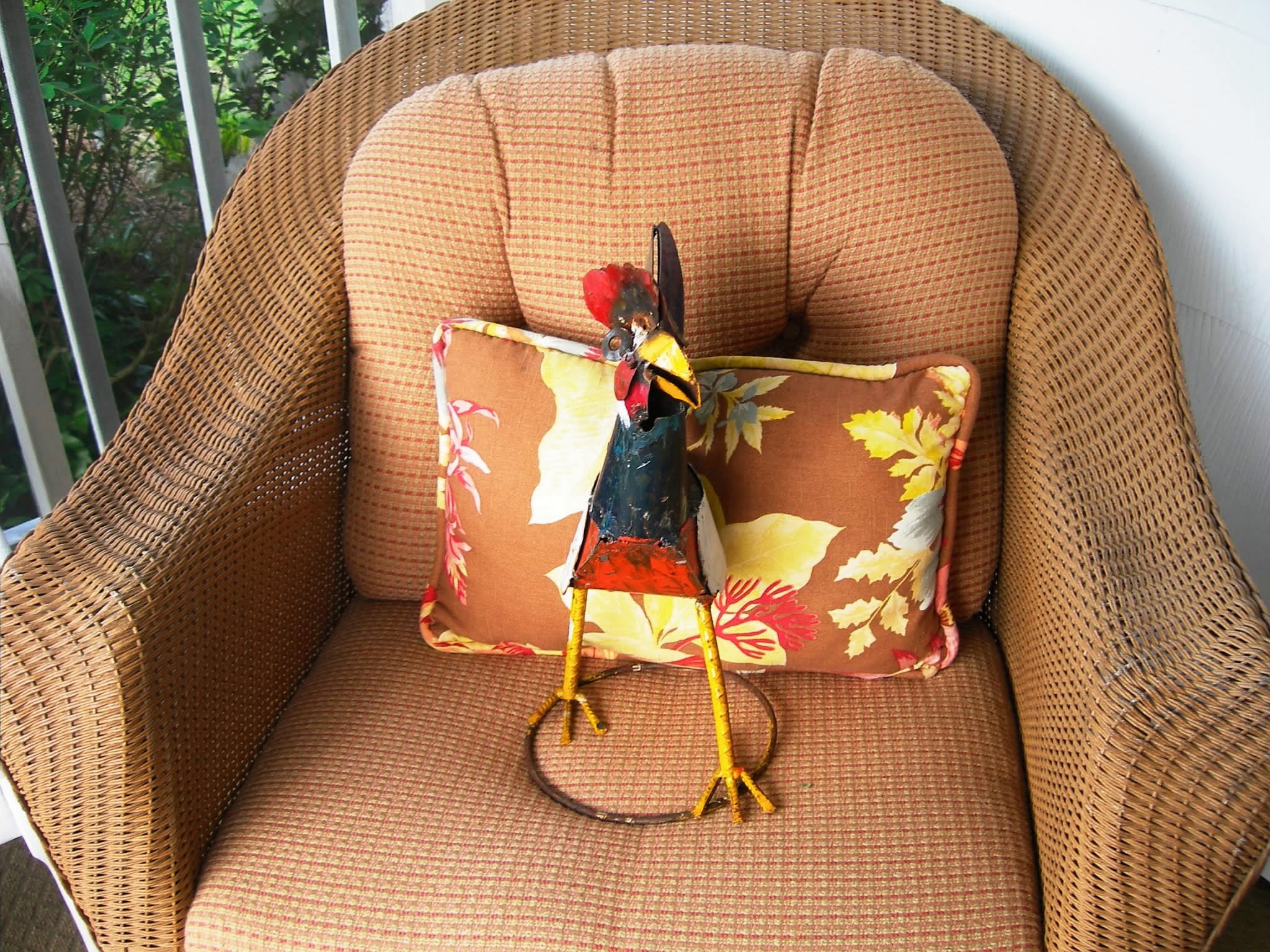 I wish he wouldn't sit in my chair.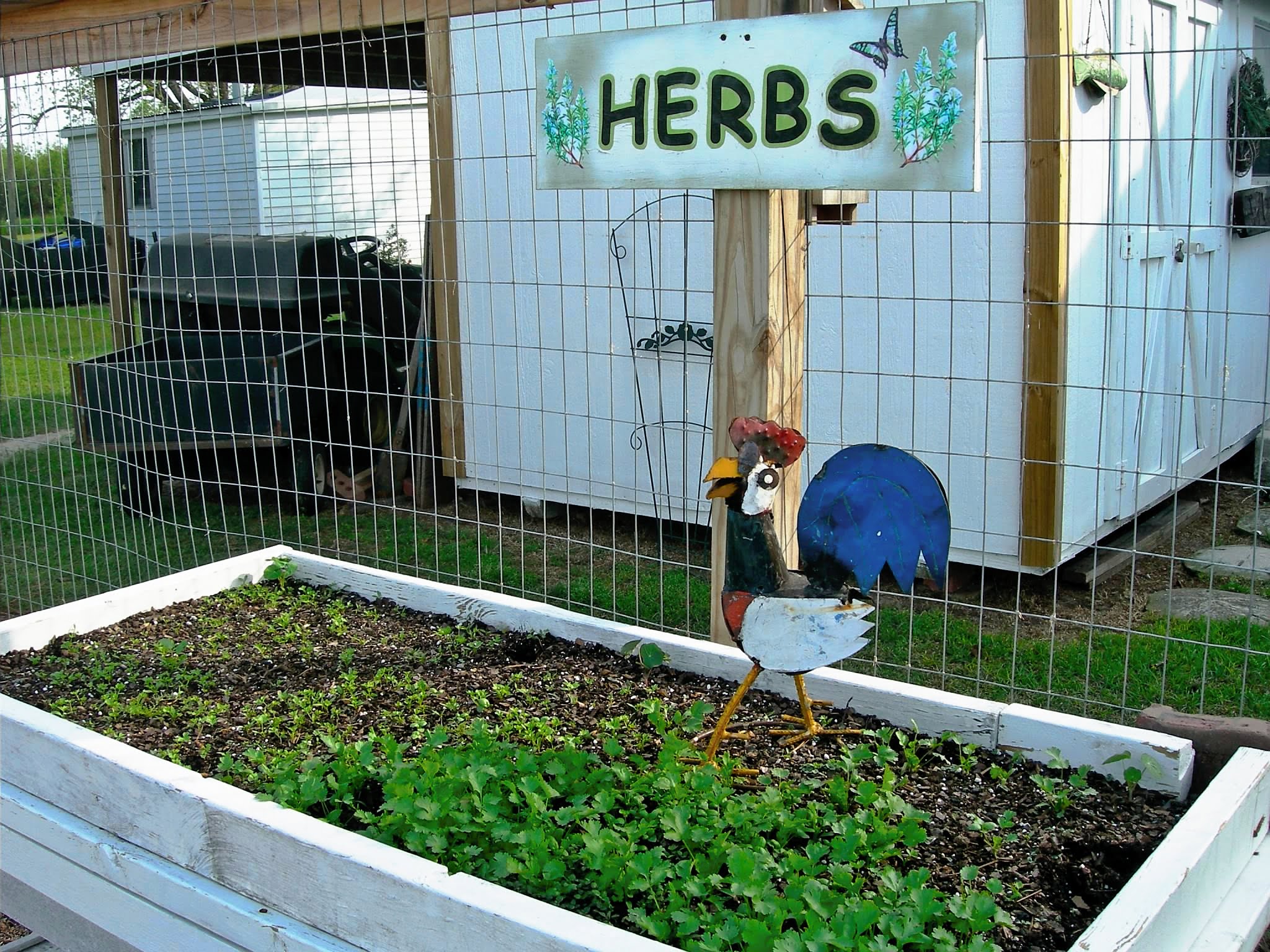 He scratches around in my herb bed.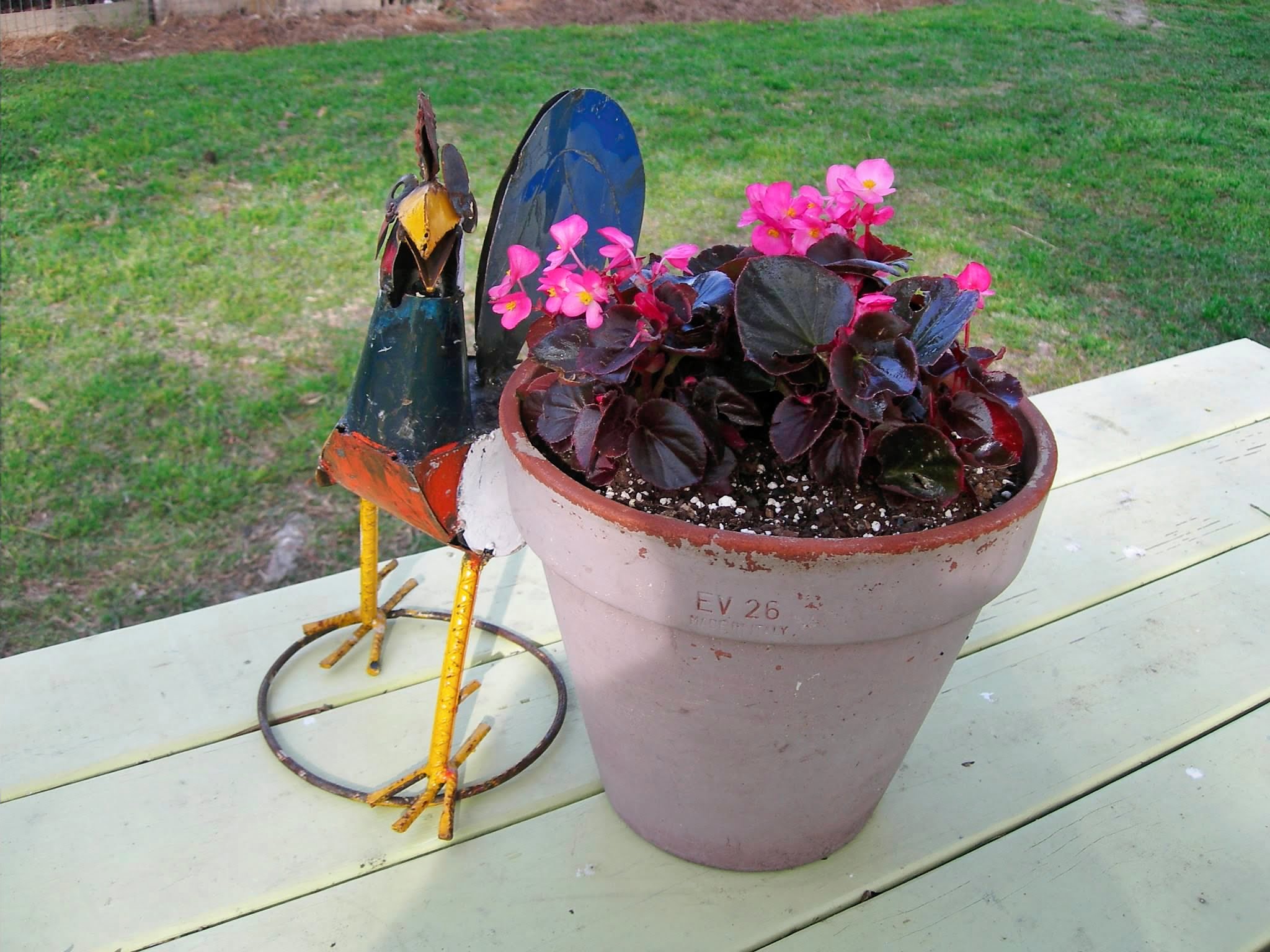 "I say, I say. Holy begonia!"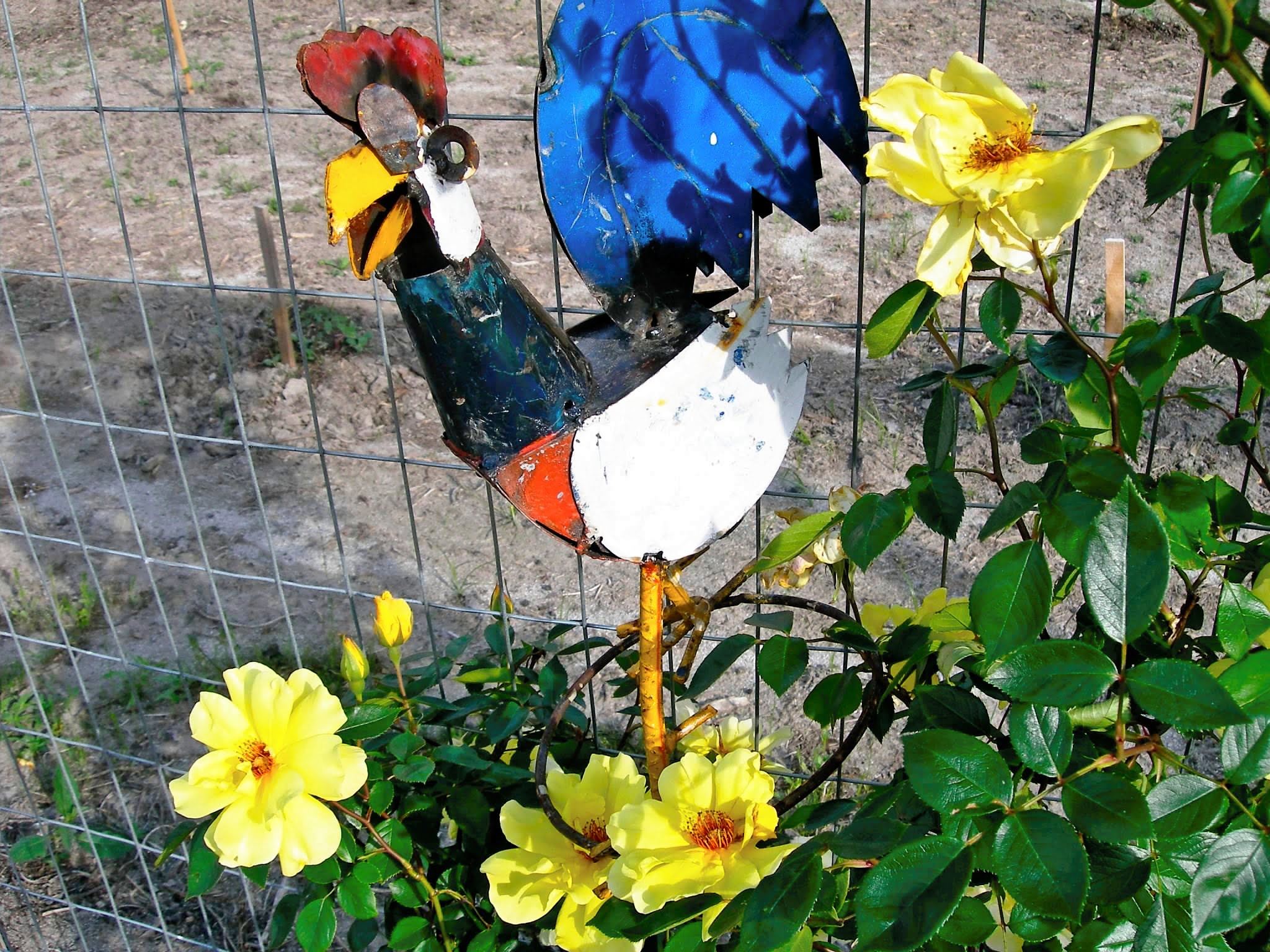 He does stop and smell the roses occasionally.
So as you can see, this pesky rooster has got to go.  You can have your chance at getting him by leaving a comment on this post (about Pesky, roosters, or anything.)
You can have another chance by becoming a follower or leaving a comment telling me that you are already a follower (or e-mail subscriber.)
The contest will close at 8 pm EST on Monday, April 25 and is limited to residents of the United States due to the costs of shipping.
Cock-a-doodle-do! I'm linking up to these great parties:
Metamorphosis Monday at Between Naps on the Porch
Newbie Party at Debbiedoo's Blogging and Blabbing
Amaze Me Monday at Dittle Dattle
Show Off Your Cottage at The House in the Roses
Nifty Thrifty Tuesday at Coastal Charm
Wow Us Wednesdays at Savvy Southern Style
Inspiration Friday-At The Picket Fence
Saturday Nite Special at Funky Junk Interiors