Sauerkraut, a fermented cabbage dish, has been around for centuries and is a staple food in many cultures. It is a probiotic-rich food with vitamins and minerals, making it an incredibly healthy addition to any diet.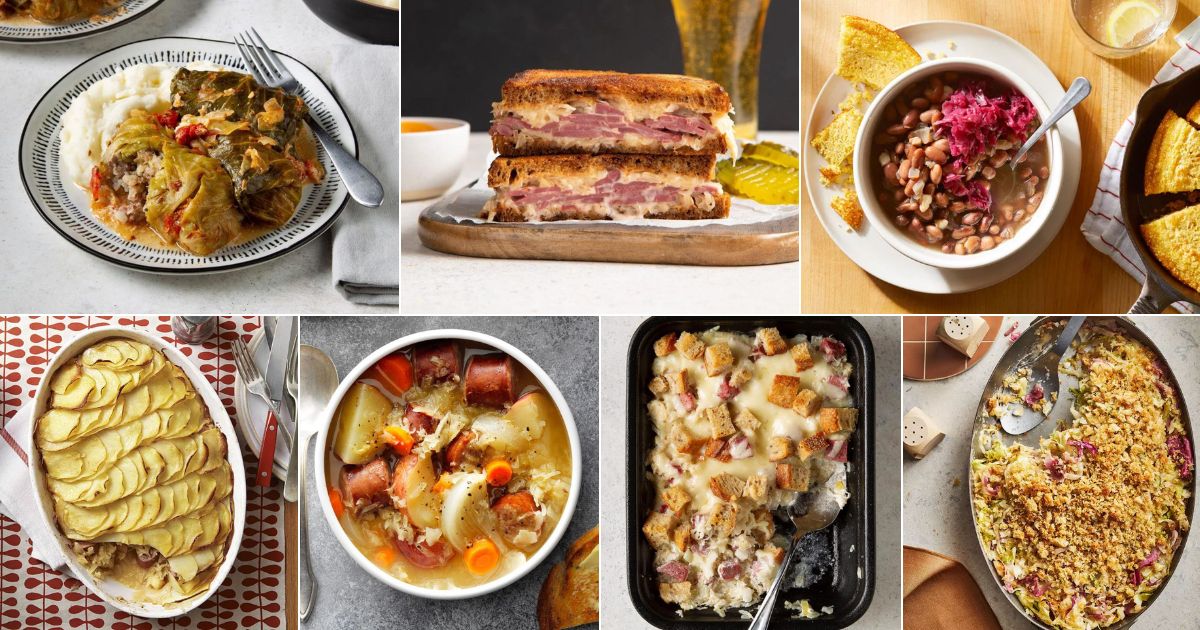 Not only is sauerkraut a great source of nutrients, but it also adds a slightly sour flavor to any dish.
Whether you're a sauerkraut enthusiast or a newbie to this fermented food, there are endless possibilities for incorporating sauerkraut into your meals. Let's look at 17 healthy sauerkraut recipes that are delicious and easy to make.
Contents
Healthy Sauerkraut Recipes
These recipes will inspire you to add more sauerkraut to your diet and enjoy all the health benefits that come with it.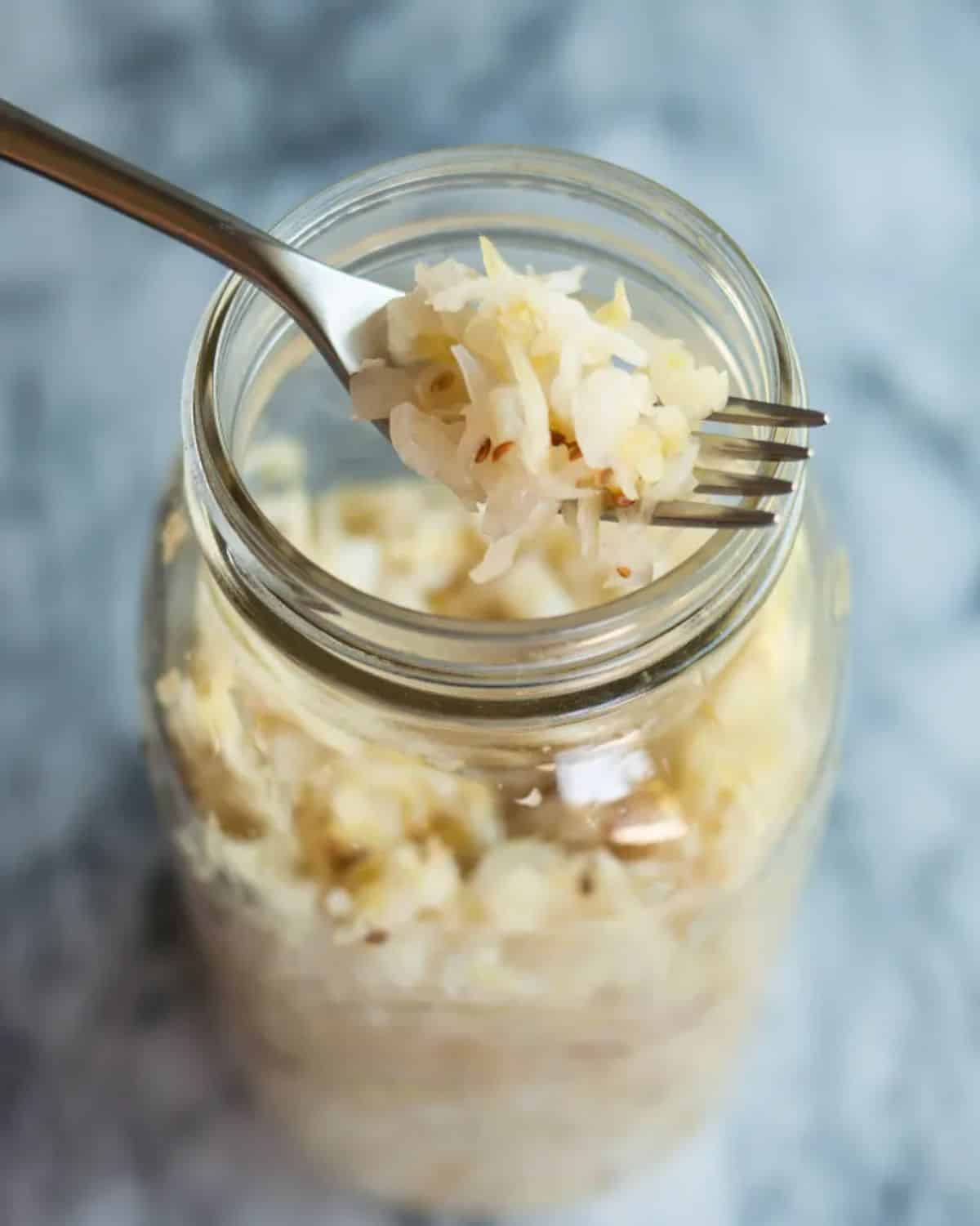 Homemade sauerkraut in a jar is a surprisingly easy recipe that yields delicious and healthy results. All you need is cabbage, salt, and a mason jar.
Shred the cabbage, mix in some salt, pack it into the jar, and let it ferment for a week or two.
I love to add it to my avocado toast in the morning for an extra boost of flavor and nutrition. Not only is homemade sauerkraut a tasty addition to any meal, but it's also a great source of probiotics and vitamins.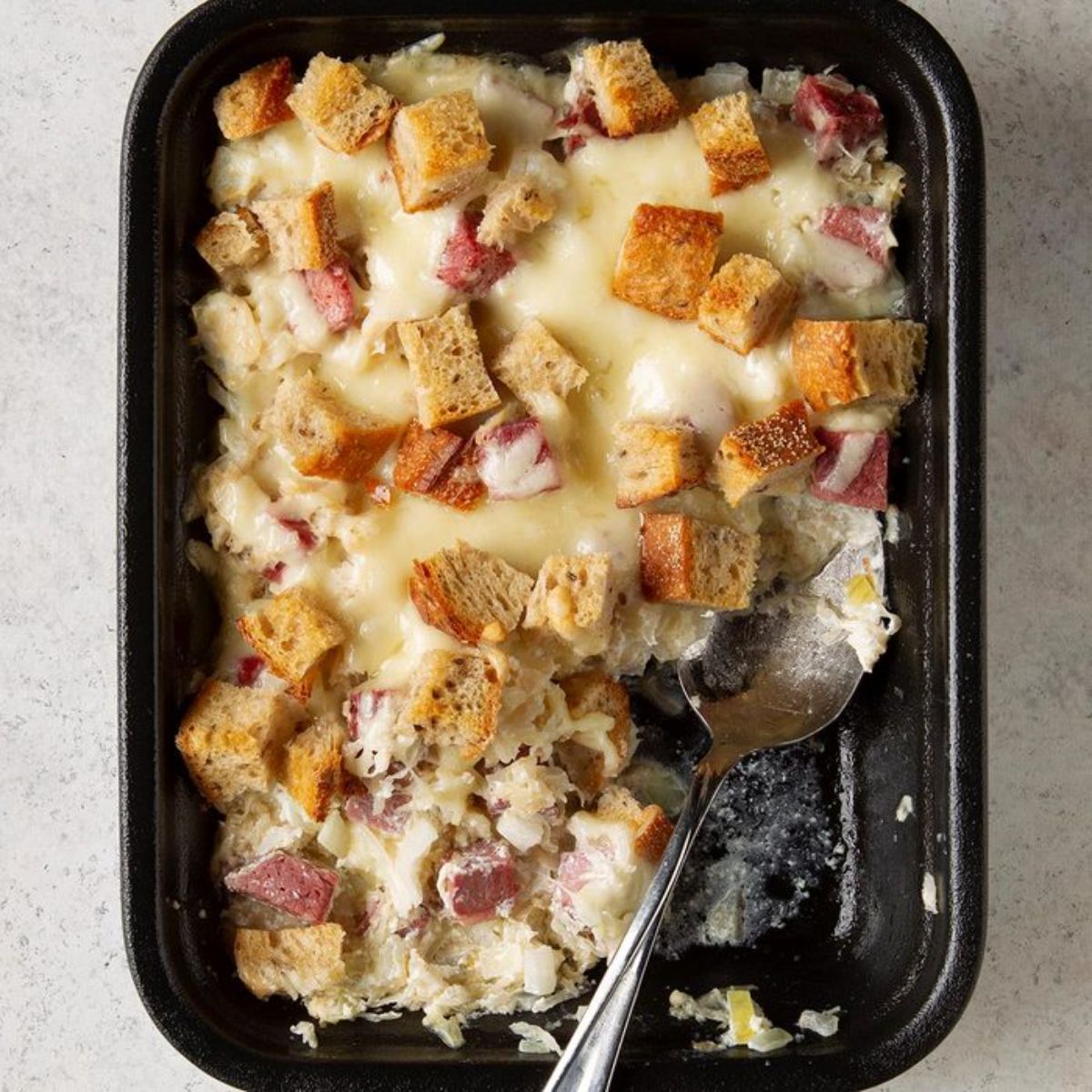 Are you looking for a hearty and healthy sauerkraut recipe that's sure to impress? Look no further than the creamy Reuben casserole!
This recipe takes all the classic flavors of a Reuben sandwich and transforms them into a creamy and delicious casserole that's perfect for any occasion.
The base of the casserole is a mixture of sauerkraut, corned beef, and Thousand Island dressing, all topped with a layer of creamy mashed potatoes and melted Swiss cheese. The result is a satisfying dish that will become a family favorite.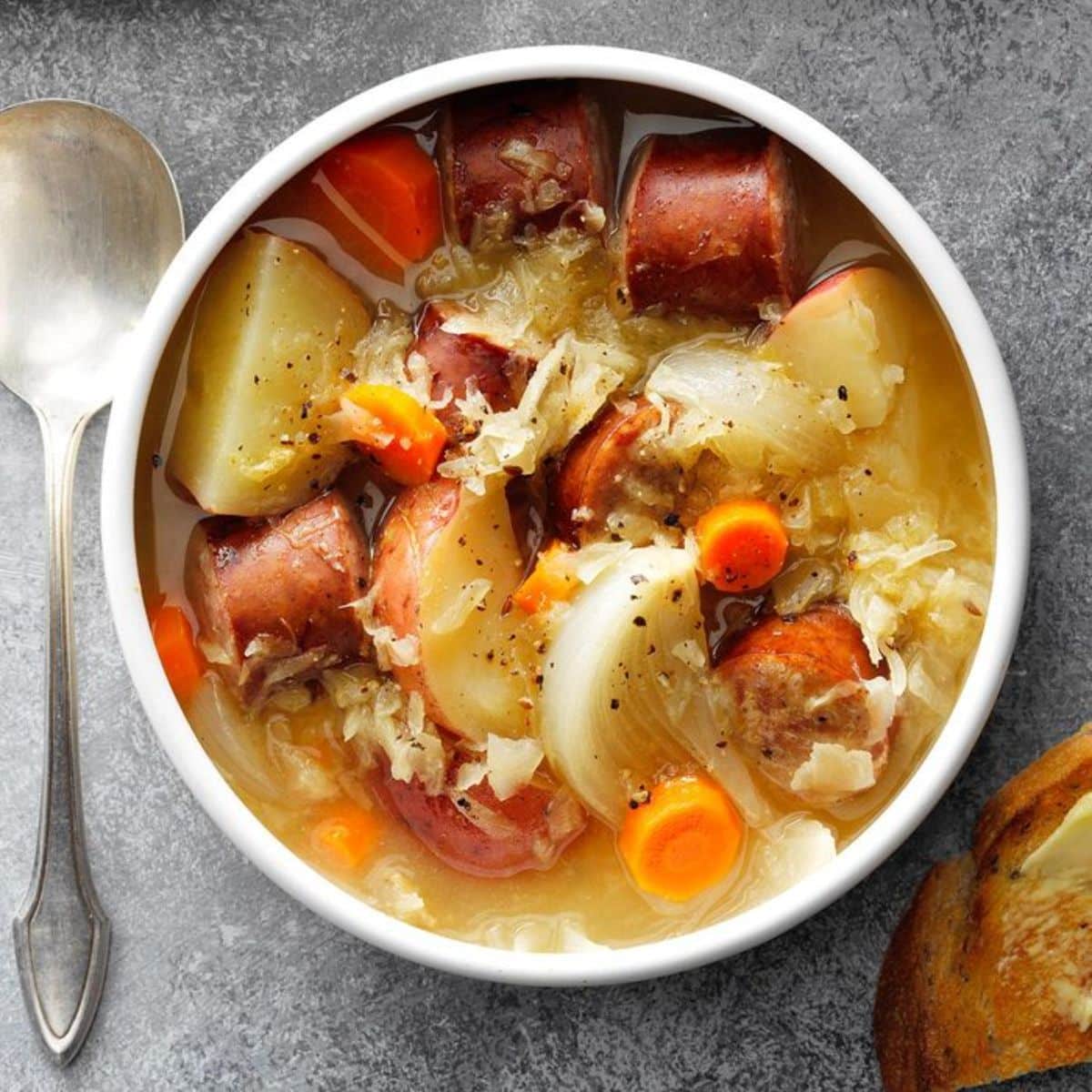 You make this hearty soup with sautéed sausage, onions, garlic, and sauerkraut; all simmered in a savory chicken broth. The sauerkraut adds a slightly sour flavor to the soup, while the sausage provides a satisfying protein source.
I love to serve this sausage sauerkraut soup with a slice of crusty bread for a complete and satisfying meal. It's also great for using any leftover sauerkraut from other recipes.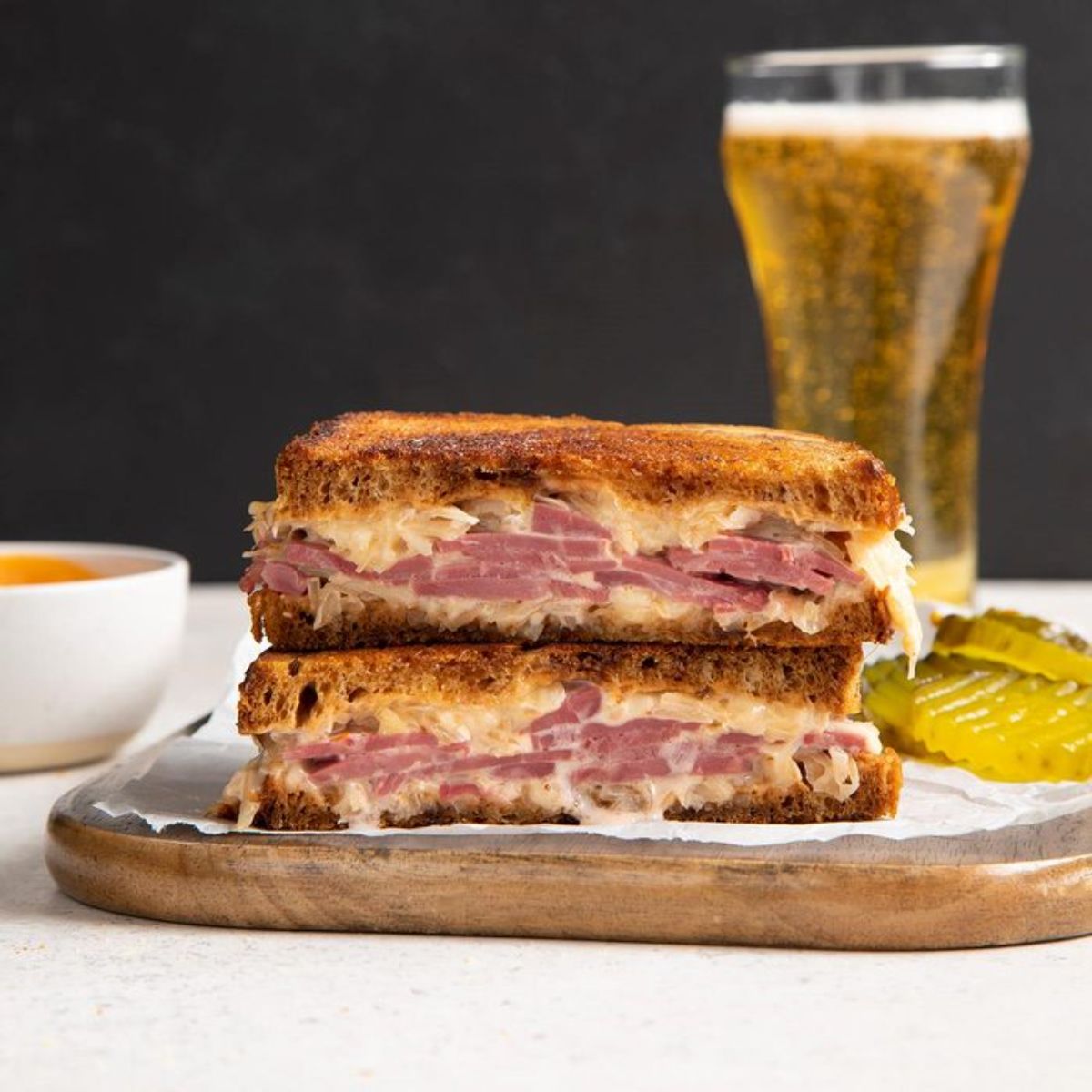 Who doesn't love a good sandwich? This classic sandwich has thinly sliced corned beef, sauerkraut, and creamy Thousand Island dressing piled high on your favorite bread.
The sauerkraut adds a bright and slightly sour flavor to the sandwich, while the corned beef provides a satisfying protein source. I love to serve my corned beef sandwiches with crispy chips and a dill pickle for a classic deli-style meal.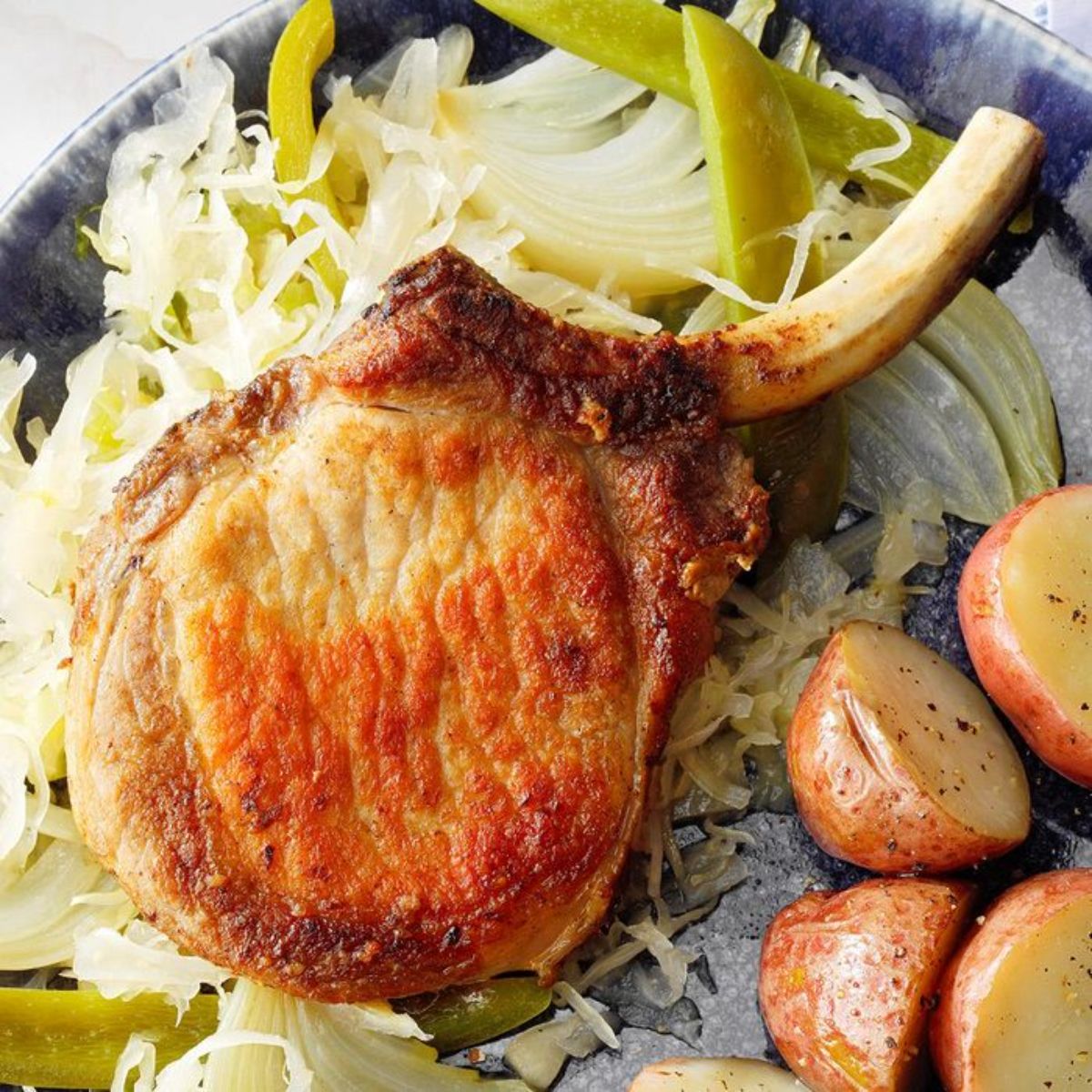 This recipe is simple to make and packs a punch of flavor. The sauerkraut adds a bright and slightly sour taste to the dish, while the pork provides a satisfying protein source.
I love to serve my pork chops with sauerkraut over a bed of creamy mashed potatoes or roasted vegetables for a complete and balanced meal. Add some apple slices for sweetness, or swap the pork chops for chicken breasts.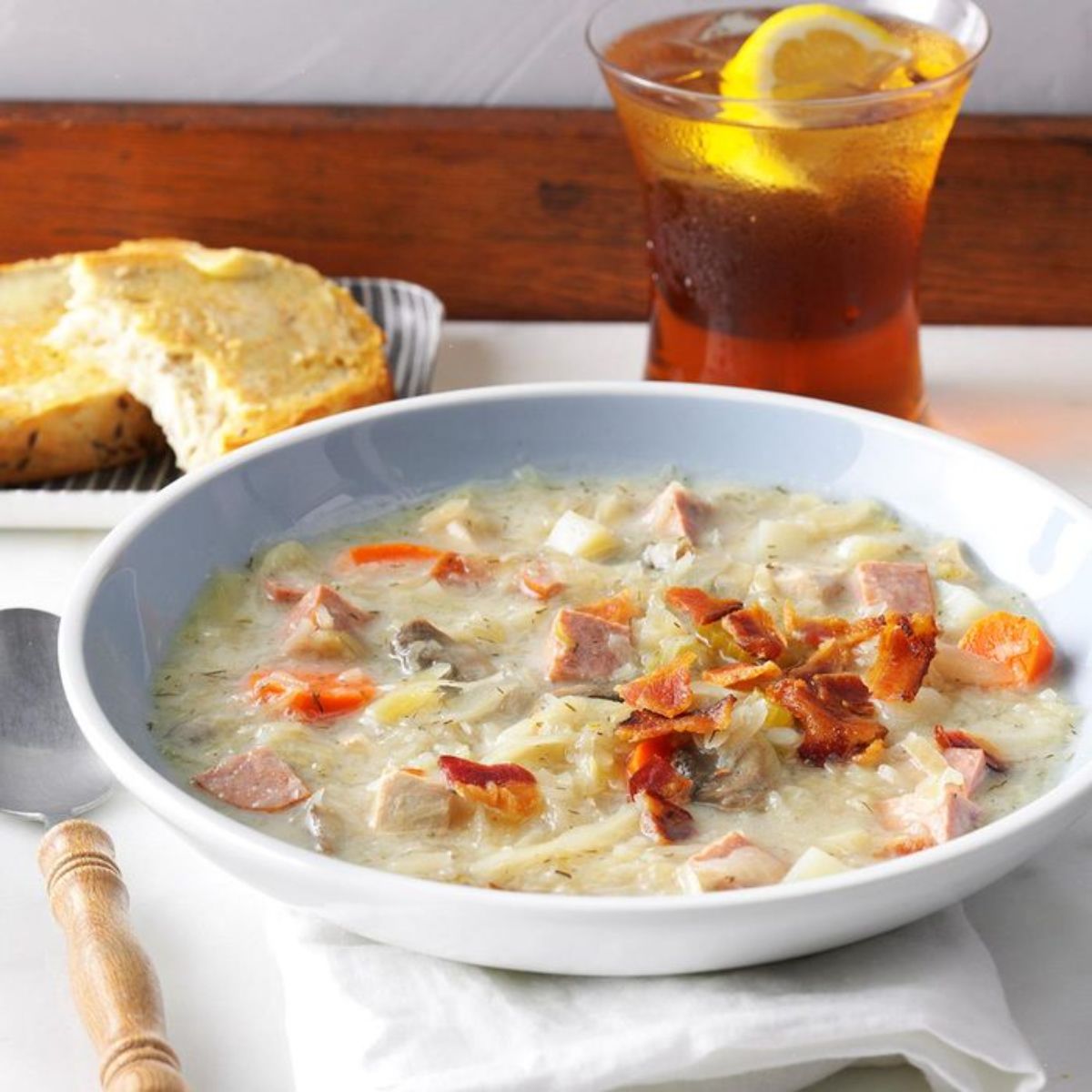 This sauerkraut soup will warm you on the coldest evenings and fill your home with delightful smells. I love to serve my slow-cooked sauerkraut soup with a slice of crusty bread and a sprinkle of fresh herbs for a complete and delicious meal.
This healthy sauerkraut recipe is easy to customize to suit your tastes. Add in some shredded chicken or turkey for an extra protein boost, or swap out the vegetables for your favorites.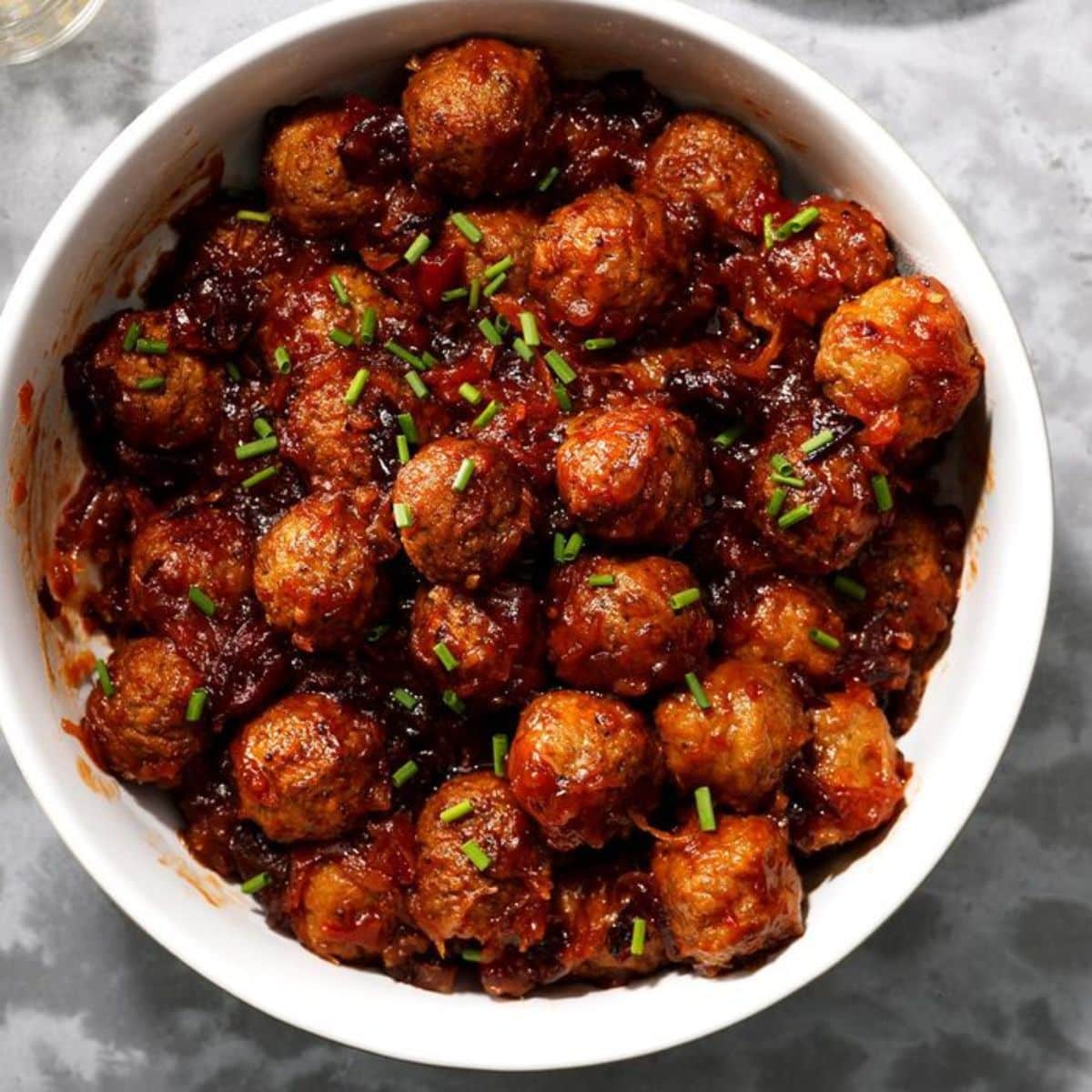 Cranberries are always a holiday favorite. This sauerkraut meatball recipe will be a hit at your next holiday potluck. This recipe combines the goodness of meatballs with the sour and slightly sweet flavors of sauerkraut and cranberries.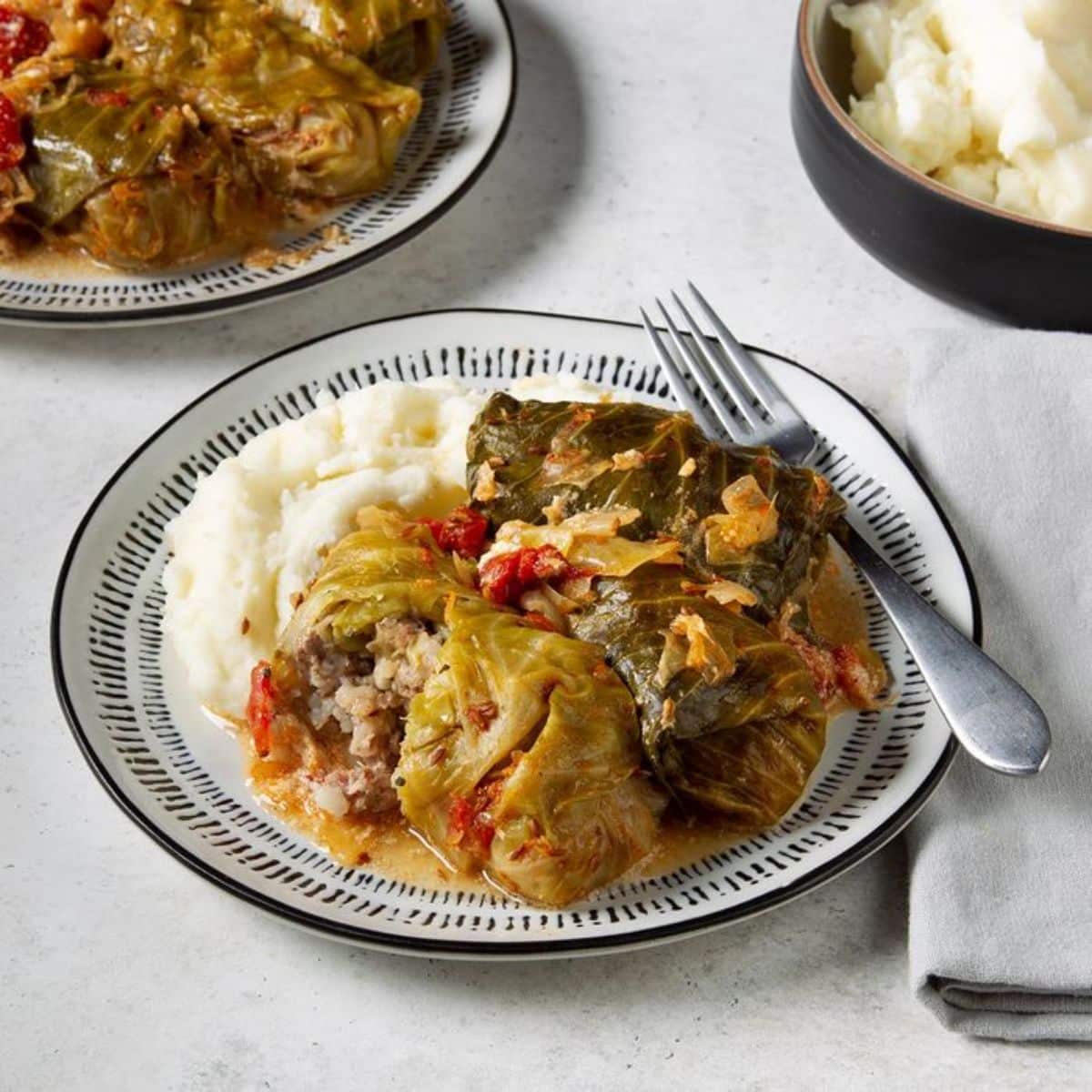 You must try Hungarian stuffed cabbage if you enjoy hearty and comforting meals! This delicious recipe pairs tender cabbage leaves stuffed with a flavorful mixture of ground pork, rice, and spices cooked in a tomato-based sauce.
The sauerkraut adds a tangy and slightly sour flavor, perfectly complementing the filling. Hungarian stuffed cabbage is a healthy sauerkraut recipe packed with protein and fiber, making it a satisfying and delicious meal option.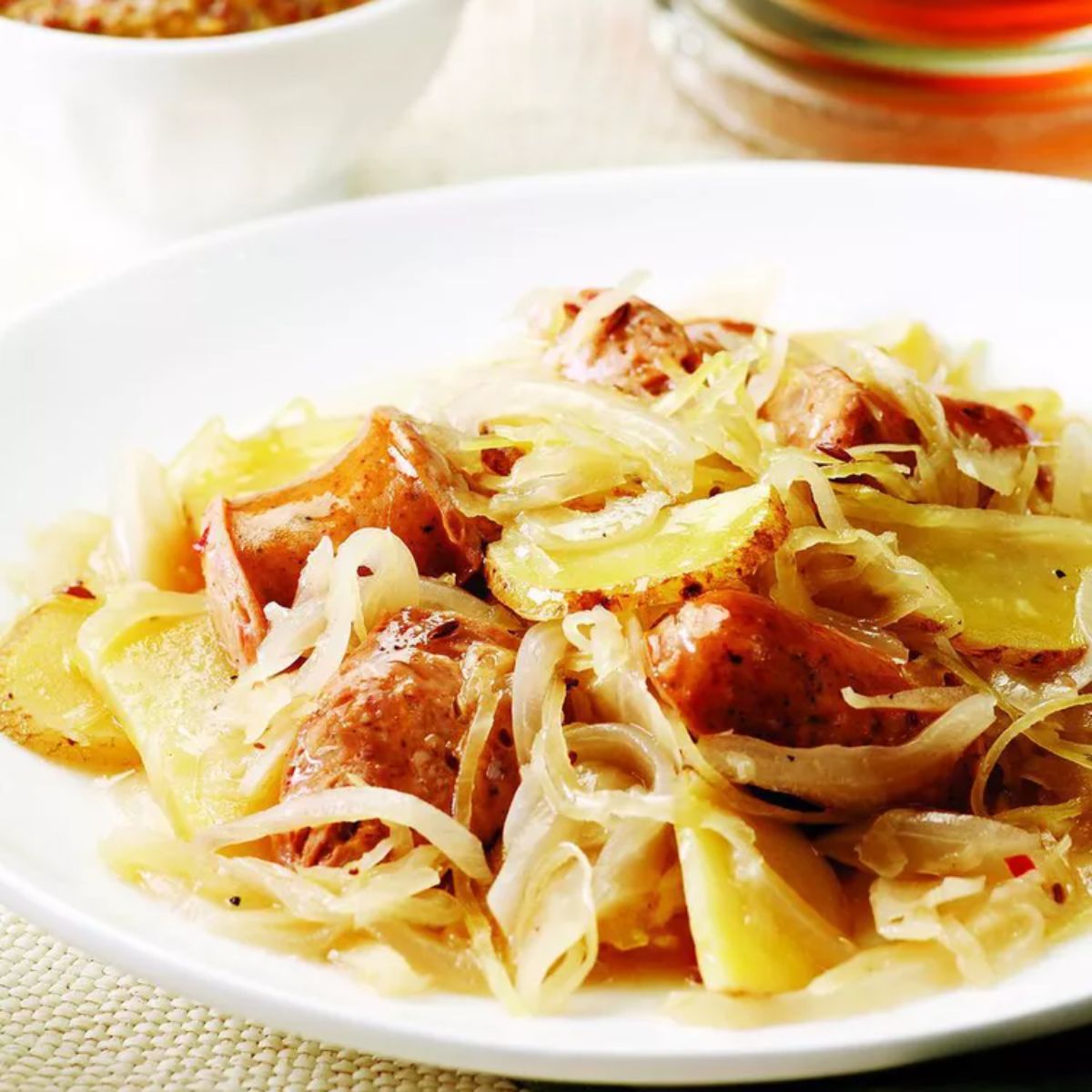 If you're looking for a quick and easy one-pan meal bursting with flavor, you must try chicken sausage with potatoes and sauerkraut! You can easily customize this recipe to suit your preferences by using different sausage types or adding extra veggies.
This dish is great for busy weeknights when you don't have much time to cook but still want a nutritious and delicious meal. I love to serve this dish with a side of steamed greens.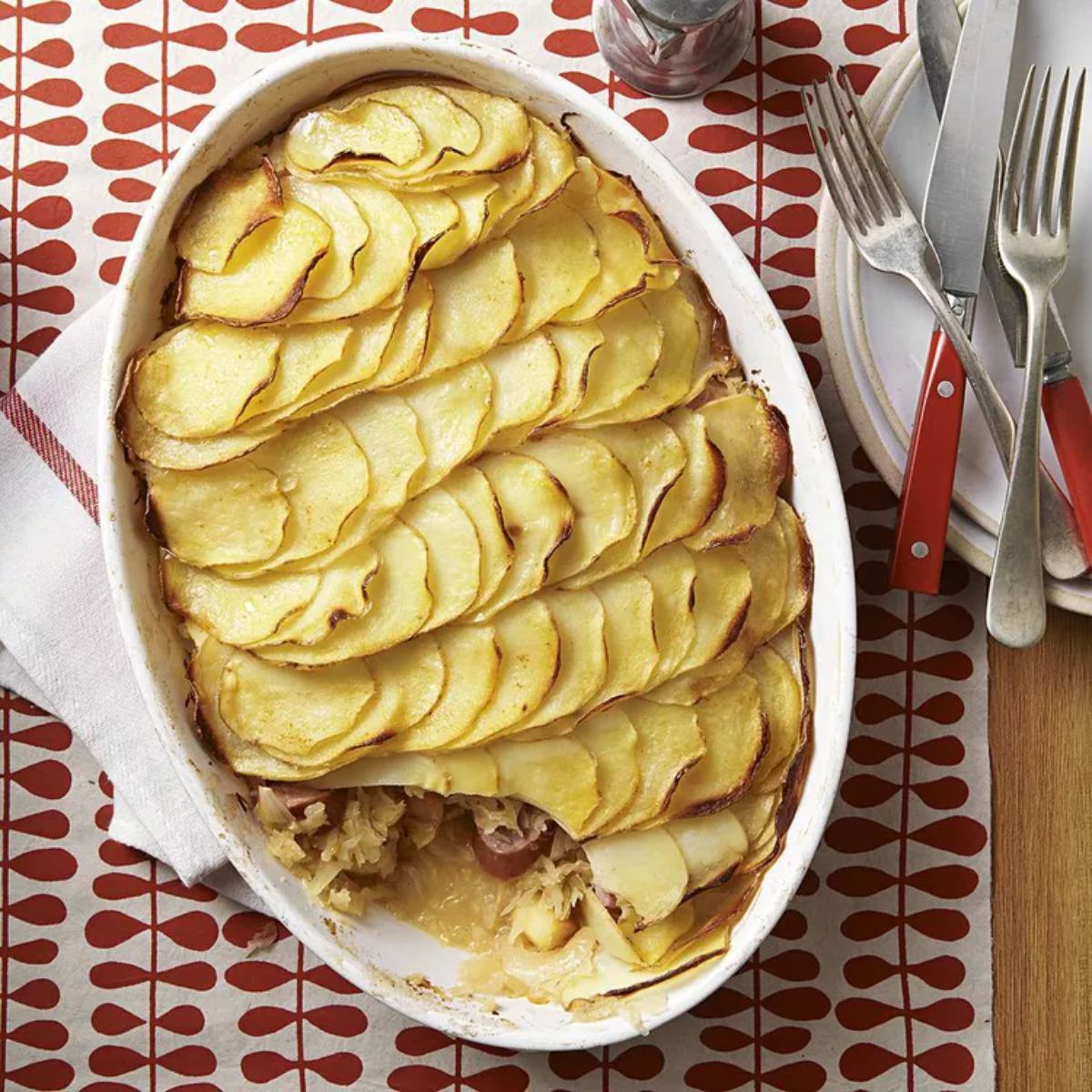 This delicious casserole features layers of sauerkraut, sausage, and potatoes, all baked together in a tomato sauce. The result is a comforting and satisfying dish perfect for chilly evenings or lazy weekends.
The sauerkraut adds a sour flavor and a boost of probiotics to the plate, while the sausage provides a meaty element.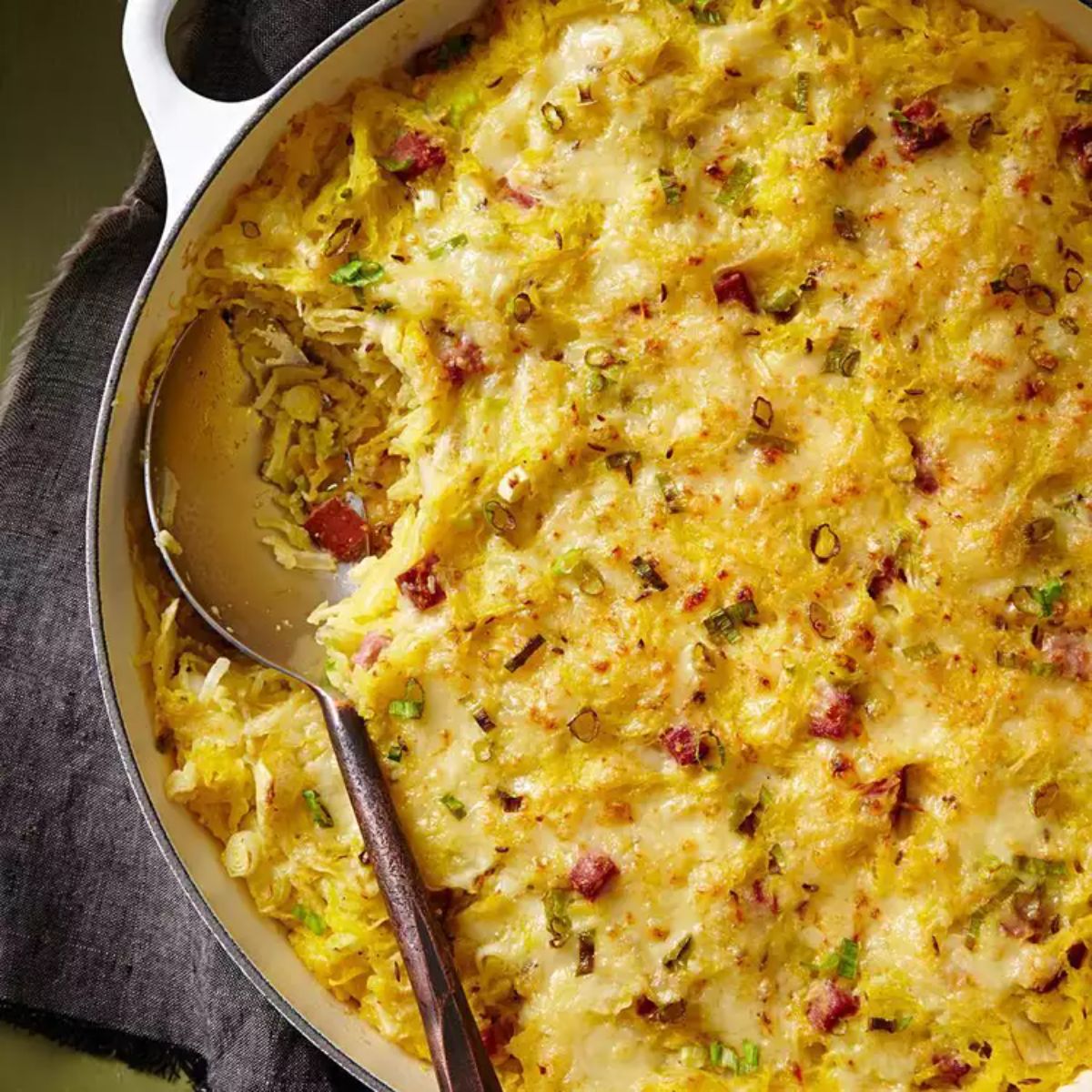 This fun and inventive casserole has spaghetti squash, kielbasa sausage, and a creamy Swiss cheese sauce. The spaghetti squash provides a healthy and delicious alternative to traditional pasta, making this dish low-carb and keto-friendly. Plus, it's a great way to sneak extra veggies into your meal.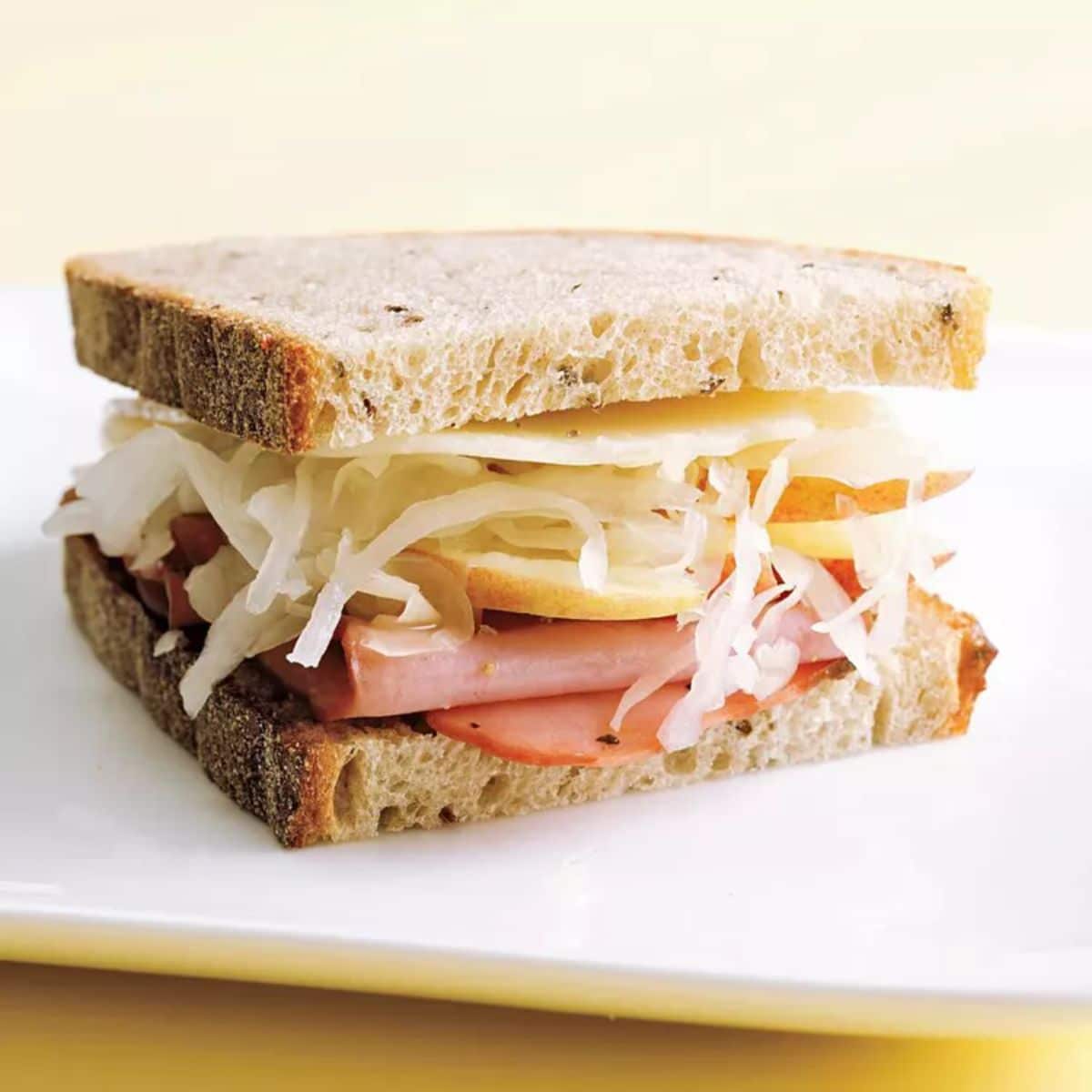 This sandwich is a match made in heaven for those who love the taste of sauerkraut and the bold taste of turkey pastrami. The thinly sliced pastrami is piled high on a fresh roll and then topped with a generous helping of sauerkraut, which adds a crispy crunch to every bite.
The combination of turkey pastrami and sauerkraut is a real treat for your taste buds. The high protein content of the turkey makes it an excellent option for those looking for a healthy and filling meal. Trust me; this sandwich will not disappoint.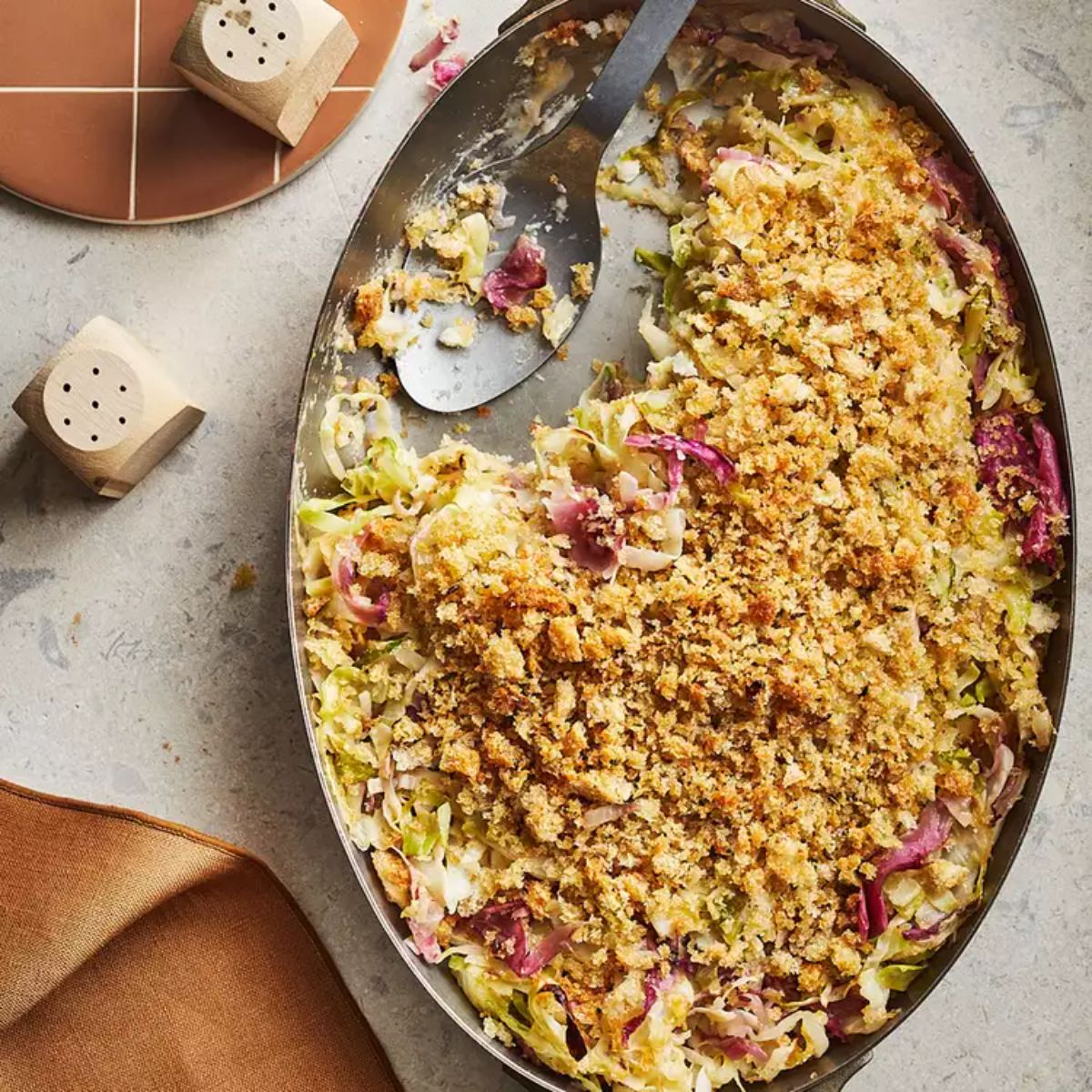 This dish perfectly melds creamy and crunchy, making it irresistible. The sauerkraut provides a flavor that pairs well with the creamy cabbage, while the rye breadcrumbs add the perfect amount of crunch to this satisfying dish.
I love to serve this with a side of roasted chicken or grilled fish for a complete meal. Trust me, this healthy sauerkraut recipe will be a crowd-pleaser, with everyone asking for more!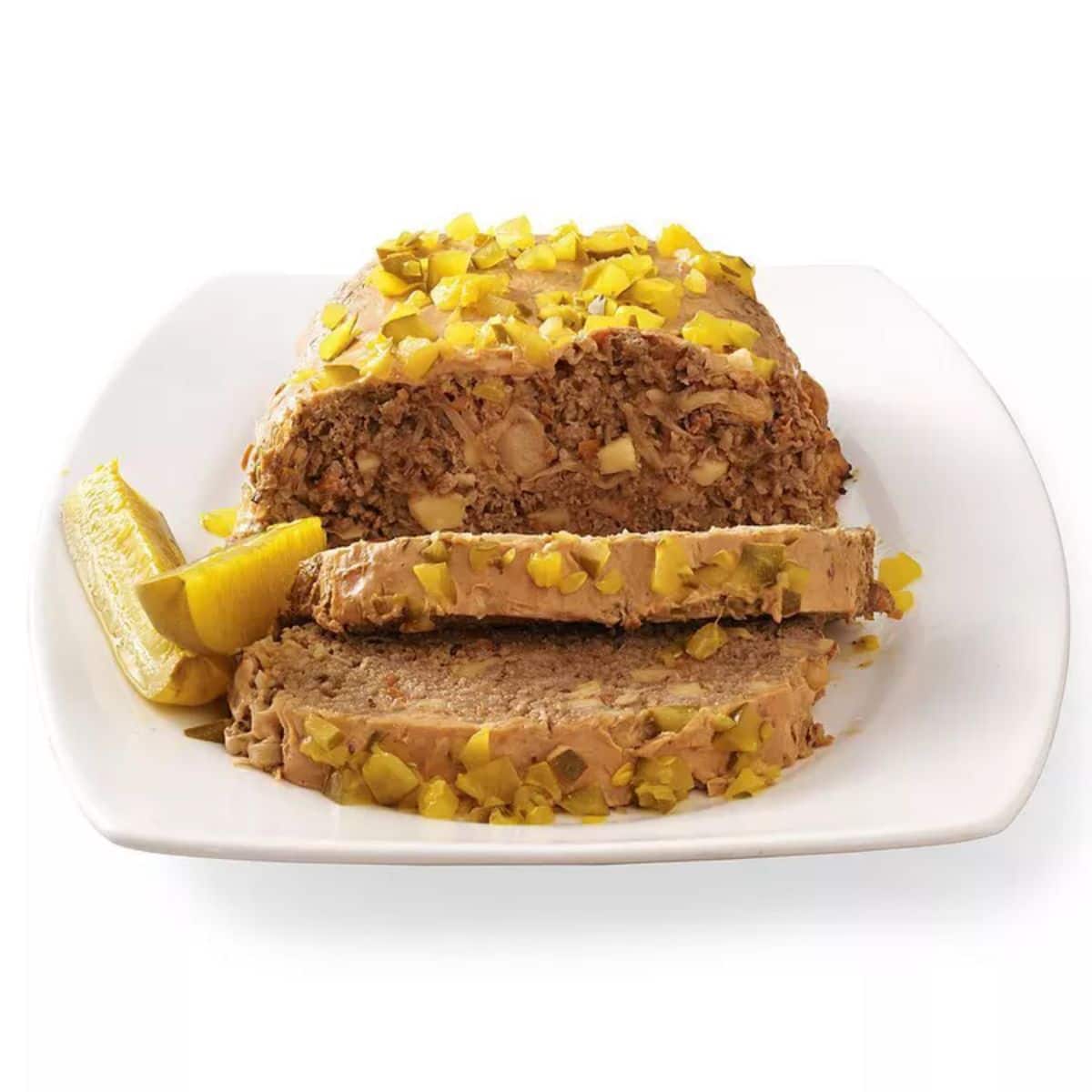 Prepare to sink your teeth into a hearty, flavorful dish that will tantalize your taste buds! The Rueben Meatloaf is a healthy sauerkraut recipe perfect for meatloaf lovers. The result is a mouthwatering combination of tender beef and flavorful spices mixed with the goodness of sauerkraut.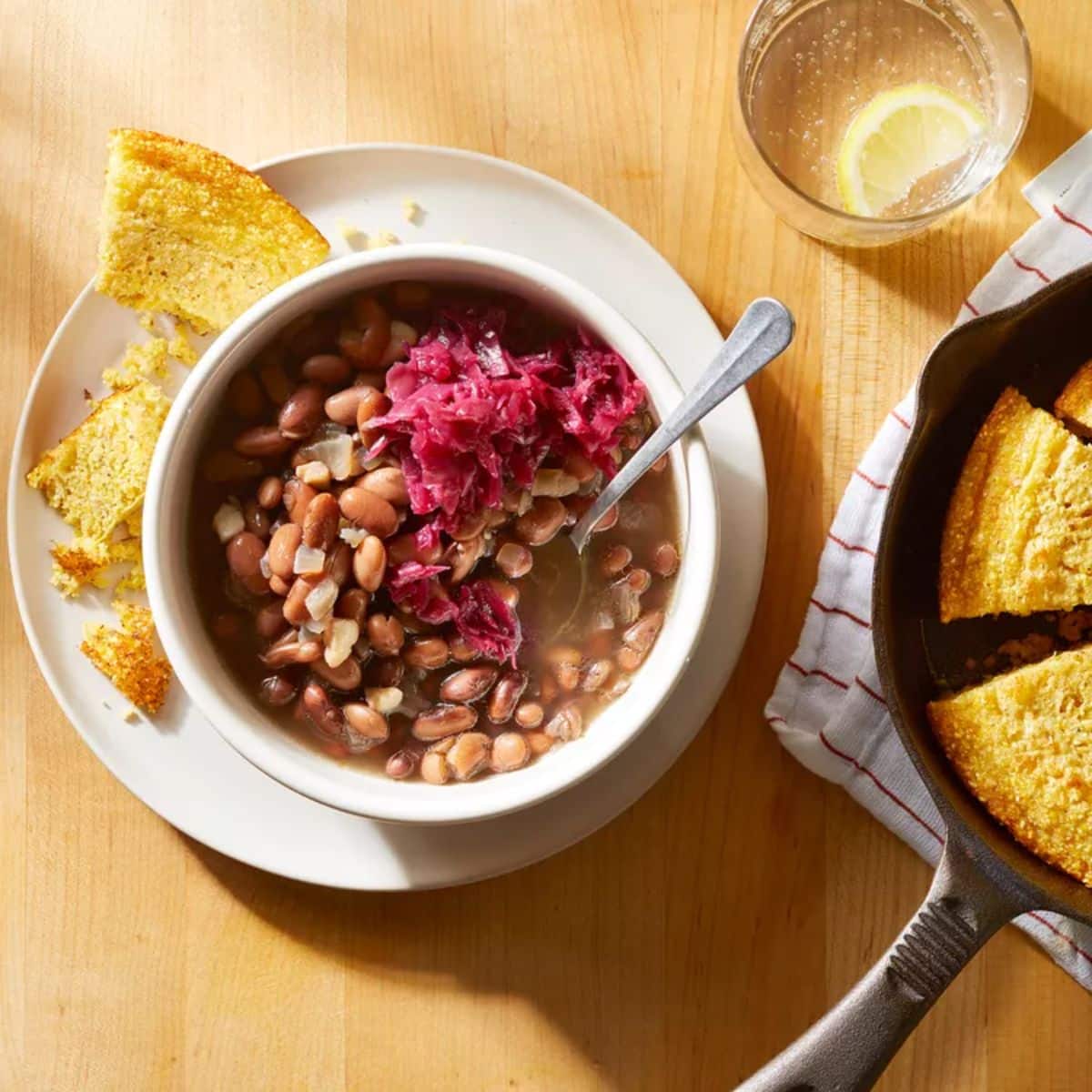 Soup beans with cornbread and sauerkraut, what a delightful and comforting dish! The soup beans are cooked until tender and mixed with sauerkraut to give them a tangy flavor.
The cornbread is moist and crumbly, the perfect accompaniment to the beans. This dish is easy to prepare and a great weeknight dinner option. Plus, it's packed with fiber and protein, making it nutritious.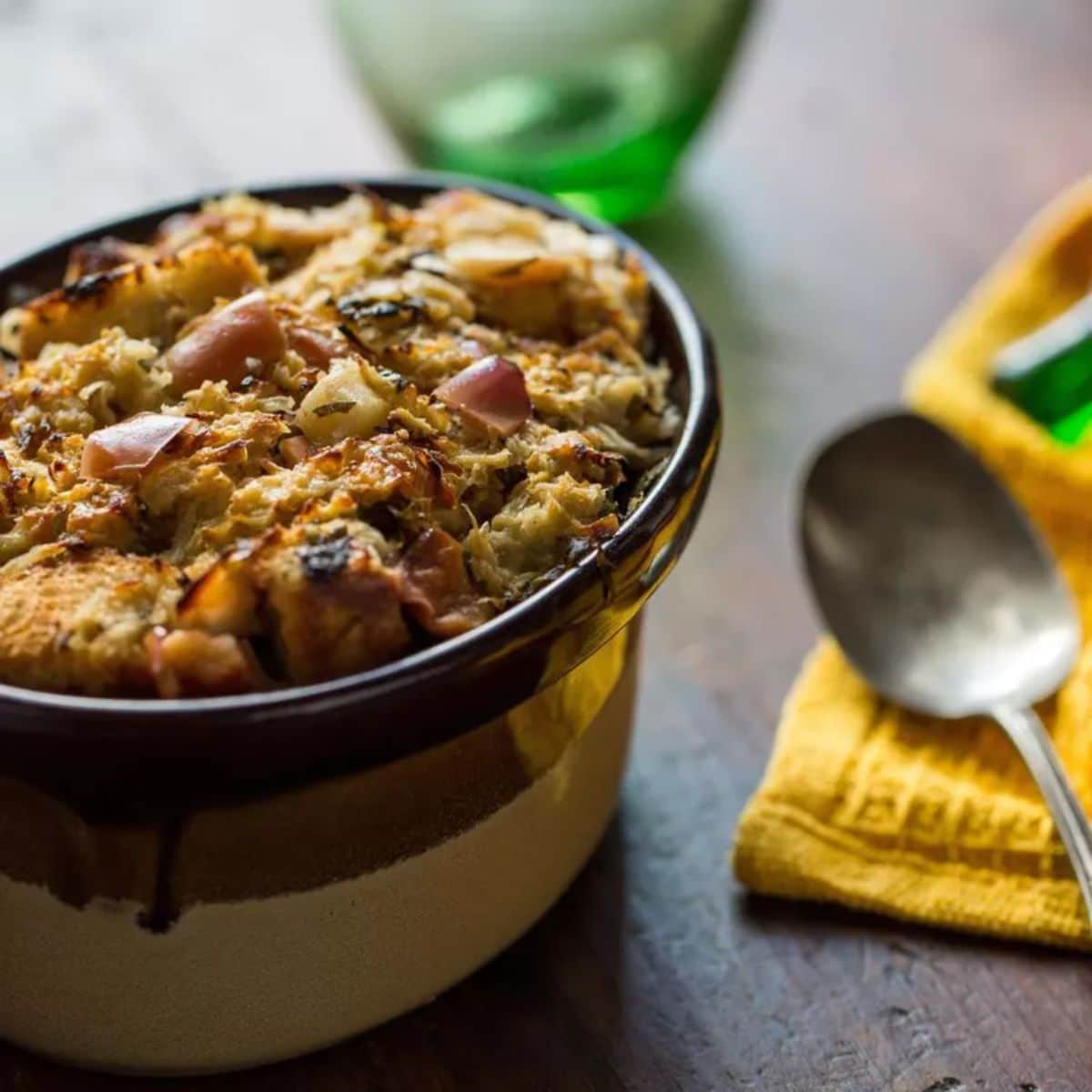 This apple-sauerkraut stuffing will make your taste buds dance with joy. It combines the sweetness of apples with the tanginess of sauerkraut to create a delicious and unique flavor profile. Not to mention, it's a healthier alternative to traditional stuffing recipes.
This dish goes well with roasted turkey or chicken but can stand alone as a vegetarian side dish. The texture is moist and fluffy with a crispy top layer that will have you scraping the bottom of the pan for more.
This pastrami-spiced beef with sauerkraut and broccoli slaw will blow your taste buds away! The dish features tender beef coated in a blend of pastrami spices, then cooked to juicy perfection.
It's served alongside sauerkraut and crunchy broccoli slaw, adding a healthy dose of veggies. The savory beef, tangy sauerkraut, and crisp slaw create a harmonious flavor profile.
Final Thoughts
These 17 healthy sauerkraut recipes we've shared are just the tip of the iceberg regarding the possibilities of cooking with sauerkraut. They offer a delicious way to incorporate sauerkraut into your meals and provide a range of health benefits, including improved digestion, immune system support, and increased vitamin and mineral intake.
Why not give one of these recipes a try? You may discover a new favorite dish that tastes great and contributes to your health and well-being. By experimenting with sauerkraut in your cooking, you can enjoy all the flavors and nutritional benefits this fermented food offers.